Bold, faithful, and devilish for Moonlight Drawn By Clouds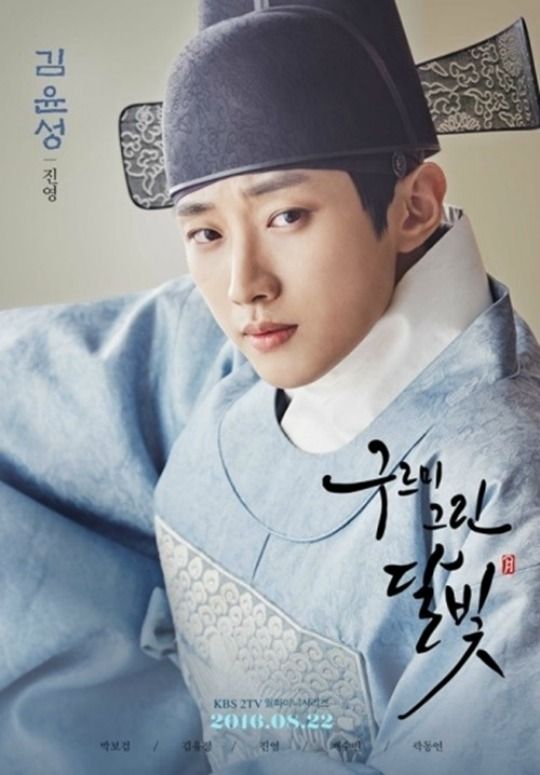 It isn't to say that any K-drama these days lacks for beauty, but KBS fusion fantasy romance sageuk Moonlight Drawn By Clouds is really throwing the pretty at us — leads Park Bo-gum and Kim Yoo-jung were lovely in their character posters, and the secondary leads are giving them a run for their money.
Here are Jinyoung (Warm and Cozy) and Chae Soo-bin (Sassy Go Go ) looking as beautiful as ever, while Kwak Dong-yeon (Pied Piper) is suddenly all growed up and nearly unrecognizable. Wow. Is this really that intense kid fighter from Age of Feeling and the goofy rocker-farmer in Modern Farmer? File him away in the Best Mane of Glory category.
A refresher, if you're like me and basically tuned everything out that wasn't about the crown prince (Park Bo-gum) falling in love with his girl-in-eunuch's-clothing (Kim Yoo-jung): Jinyoung plays a "devilish flower boy scholar" named Kim Yoon-sung who falls in love with the heroine. Hm, does devilish mean he's eeeeevil, or just devilishly charming? Well, I mostly know him from playing sweet, pretty boys (Persevere, Gu Hae-ra and Warm and Cozy), so this could be an interesting change. He's so rich that metaphors get twisted just for him; he was born with a "diamond spoon" in his mouth, rather than the typical golden or silver spoons that ordinary rich folk get.
Chae Soo-bin's character, named Jo Ha-yeon, is the crown princess who, counter to her innocent looks, is also a cool-headed, proud, confident modern (for Joseon) woman. How confident? She's the one who seeks out the crown prince to propose an arranged political marriage with him. I'm pretty sure that's entirely historically inaccurate, but hey, I'm not watching this show for any semblance of history, that's for sure.
Kwak Dong-yeon plays the prince's bodyguard Kim Byung-yeon, having grown up along the prince as lifelong friends. He's an ace swordsman and a faithful companion to the prince, and seems to have the brooding smolder down pat.
Moonlight Drawn By Clouds will take up the post-Beautiful Mind Monday-Tuesday timeslot after the Summer Olympics conclude, and premieres on August 22.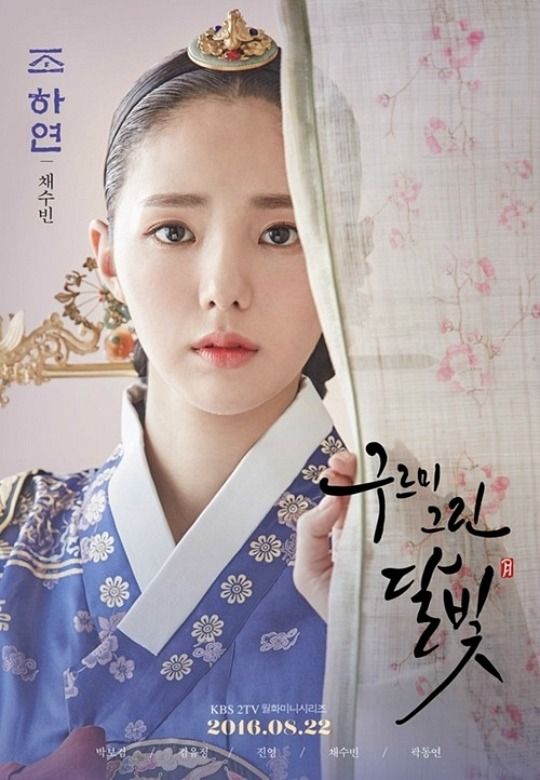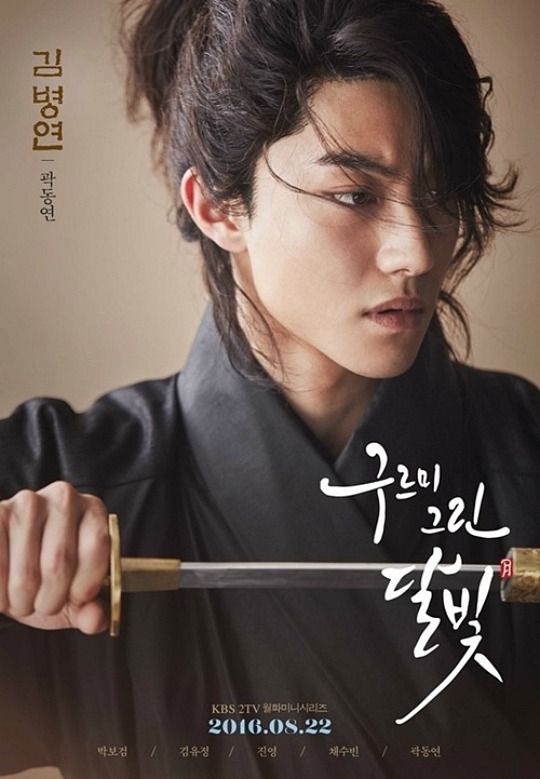 Via MBN
RELATED POSTS
Tags: Chae Soo-bin, Jinyoung, Kwak Dong-yeon, Moonlight Drawn By Clouds