Hearts and smiles at Moonlight Drawn By Clouds' press conference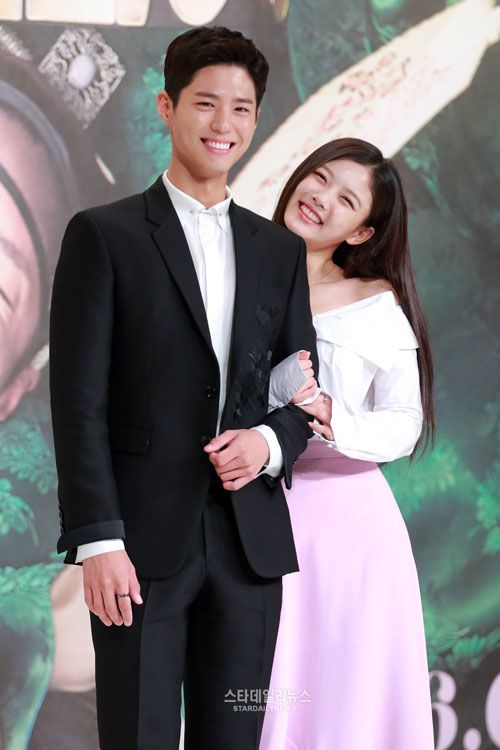 How adorable is this cast? It's not unusual for actors to be full of smiles on the day of their drama's production press conference, but the cast of fusion fantasy romance Moonlight Drawn By Clouds seems especially bright-eyed and sparkly, and it puts a big goofy smile on my face. They're just so young and pretty! *squish*
The drama is a week from its premiere (really just four days now), and held its press conference on the afternoon of August 18 at Seoul's Yeongdeungpo Times Square. In attendance were its young main cast, which consisted of leading-man-in-the-making Park Bo-gum (Answer Me 1988), child-actress-turned-leading-lady Kim Yoo-jung (Angry Mom), idol-actor Jinyoung (Warm and Cozy), and rising rookies Chae Soo-bin (Sassy Go Go) and Kwak Dong-yeon (Modern Farmer).
The producing team ain't too shabby, either, and has plenty of experience depicting youthful foibles and romance: PD Kim Sung-yoon directed Dream High, Who Are You—School 2015 and Discovery of Romance, Baek Sang-hoon worked on Who Are You—School 2015 and Secret, and writer Kim Min-jung worked with both of them on Who Are You—School 2015. I'll consider that a good thing, because I really did enjoy Who Are You and its portrayal of youthful angst and friendship. Yup, all fifteen episodes.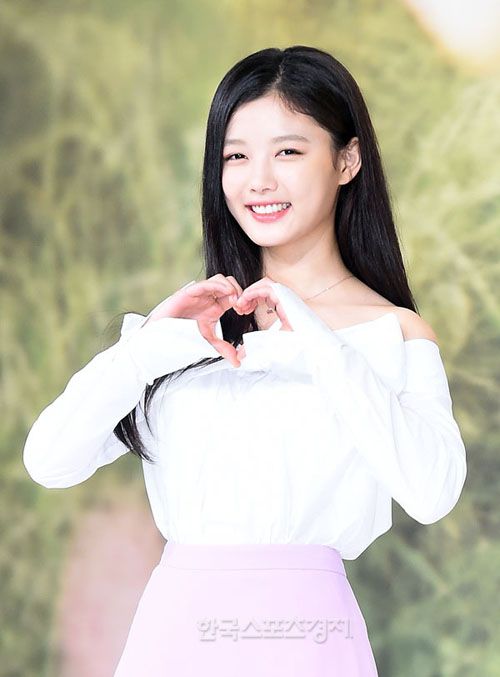 Given the fusion sageuk romance genre (and the crossdressing heroine premise), Moonlight Drawn By Clouds is bound to draw comparisons to several other dramas, and PD Kim addressed some of those concerns at the press conference. "It's different from Sungkyunkwan Scandal," he said. "You'll be able to feel [our drama's] lively, cheerful, charming appeal. In a word, I'd call it a 'young sageuk.'"
What about its timeslot competitor, Moon Lovers: Scarlet Heart: Goryeo, which premieres a week later? PD Kim added, "I've always enjoyed director Kim Kyu-tae's work. It's an honor to be competing with him. We're focusing the most on being fun. Rather than being a political sageuk, you can think of it as a romantic comedy."
Perhaps it helps that Moonlight has already existing source material and a wide fanbase, which could help head off direct comparisons. (I wouldn't bet on it, but maybe it would mitigate them a little?) The drama is based on a popular web novel from writer Yoon Yi-soo, published serially online in 131 chapters and also as a book, which logged a whopping 50 million reads.
The plot of Moonlight Drawn By Clouds centers around a prince, also described as "the flightiest man in the palace," who meets and falls in love with Joseon's first-ever dating counselor and only crossdressing eunuch. There's nothing about that that's not funny.
Park Bo-gum plays that character, Yi Yeong (also known as Crown Prince Hyomyeong), and explained that he wanted to do the drama right from the start, upon reading the synopsis and script. He said, "Hearing that I would be working with acting sunbae Kim Yoo-jung made me happy. I'd wanted to do a sageuk for a while. If there's a difficult point, it's the extreme heat. But even so, I like filming wearing beautiful hanbok."
She's his industry sunbae despite being six years younger, since he debuted in 2011, compared to her 2006; moreover, while he has eight drama series to his resumé, Kim has twenty (nine of them historical dramas). Park admitted to finding it difficult to grasp his character at first — the script was entertaining, but it was difficult to portray the character, and he spent some time talking to the director about the role and studying it.
This is Park's first drama since Answer Me 1988 made him a household name, and he was asked about the so-called "Answer Me curse," where all the stars of the franchise have faltered in their subsequent projects. He said he finds the term saddening, because to him, "The drama [Answer Me 1988] was like a blessing, which made my name known."
Meanwhile, Kim Yoo-jung said of her co-star, "At first when I heard the news that Park Bo-gum was cast, I thought it was really well done. When we met on set, he was so handsome I was startled."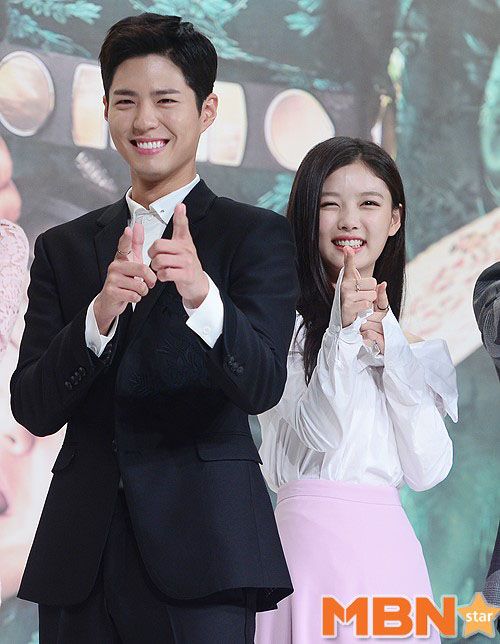 She plays the heroine, Hong Ra-on, and said, "I thought that the character of a woman disguised as a man could be extremely trite. I monitored the sunbaes who had done past crossdressing roles. I watched Yoon Eun-hye sunbae's acting in Coffee Prince. The setup where she had to work in a cafe where only men worked was a similar situation, so it was very helpful."
Asked about being part of the "Child Actor Troika" with fellow young rising stars Kim Sae-ron and Kim So-hyun, Kim Yoo-jung said that she'd watched both their recent dramas and enjoyed them both (Mirror of a Witch and Bring It On, Ghost), but also said that there are many more promising young stars in the upcoming ranks, so it's not just the three of them.
Moonlight Drawn By Clouds promises to be full of laughs and youthful zest, and even incorporates parody-like depictions, such as the portrayal of the job of eunuch as someone who watches the clock waiting for off-hours, whereupon he unwinds from the day with a bowl of makgulli, drawing parallels to the modern salaryman. Well, if the boldly comical teasers are any indication, I'll be expecting hilarity up the wazoo. I will accept no less!
Moonlight Drawn By Clouds premieres next Monday, August 22, on KBS.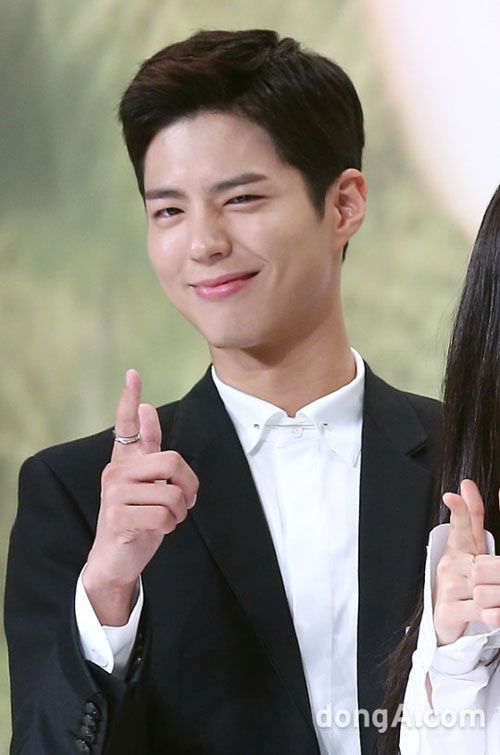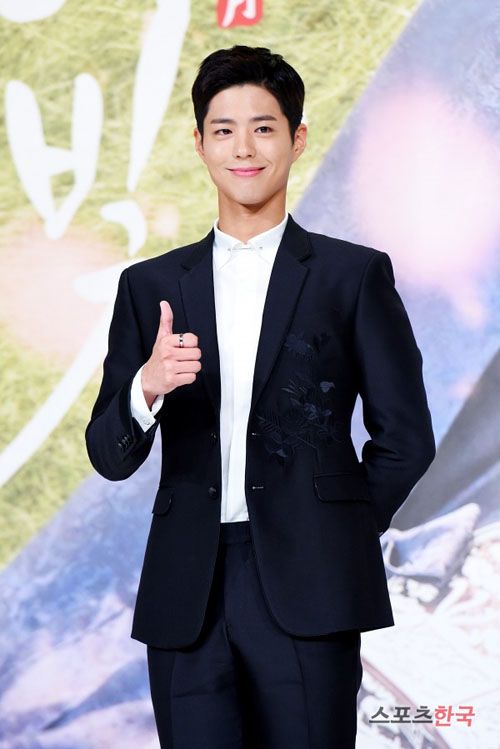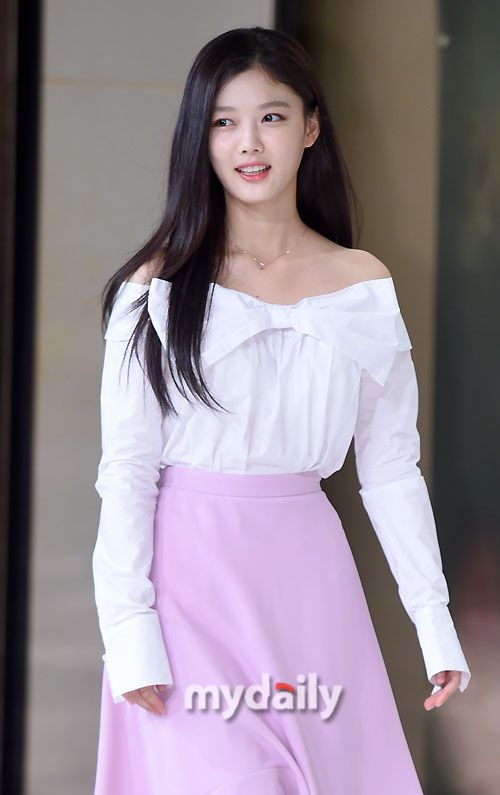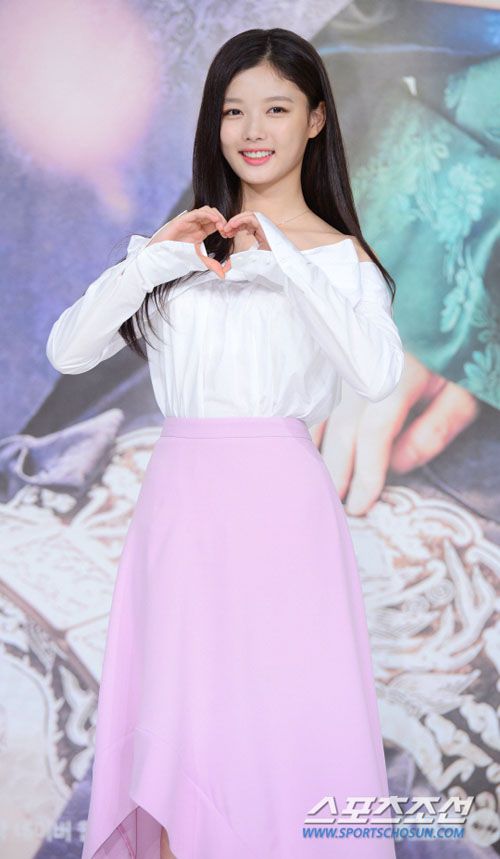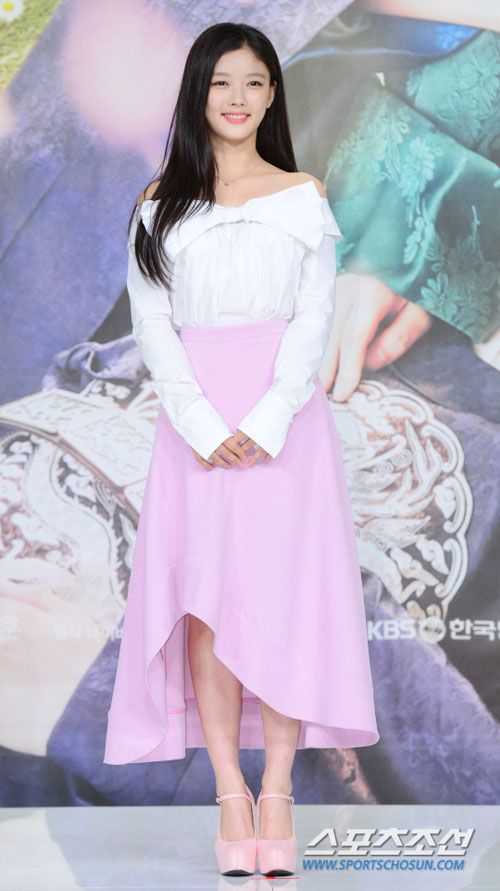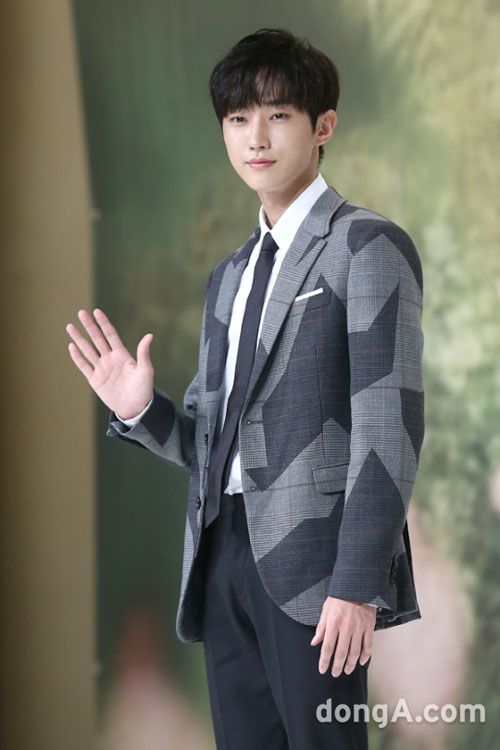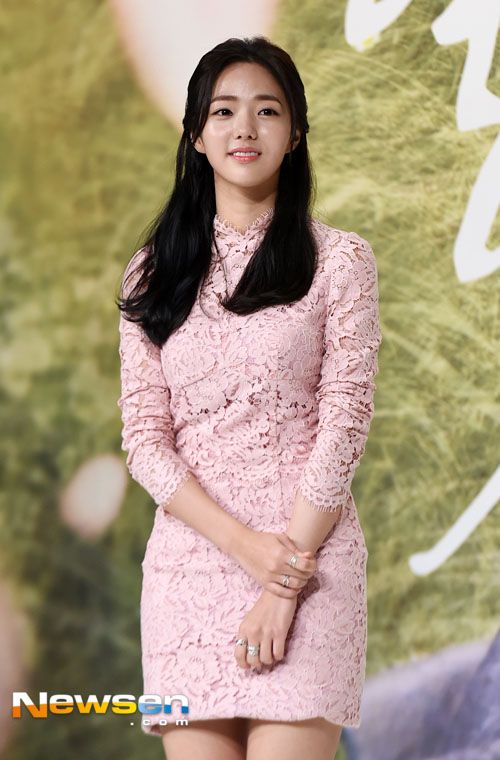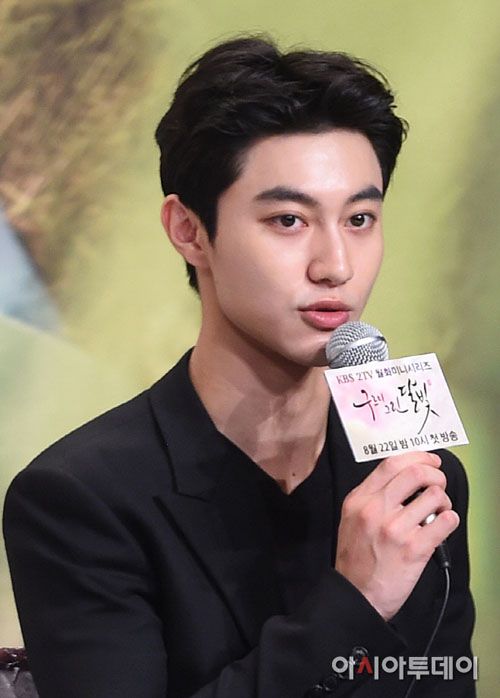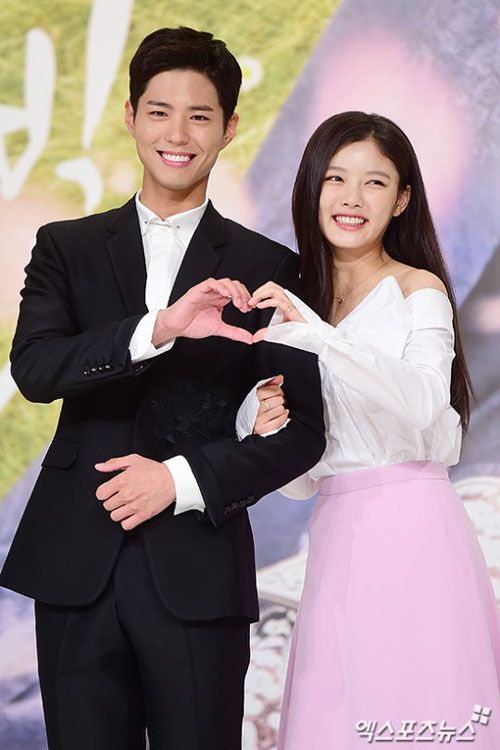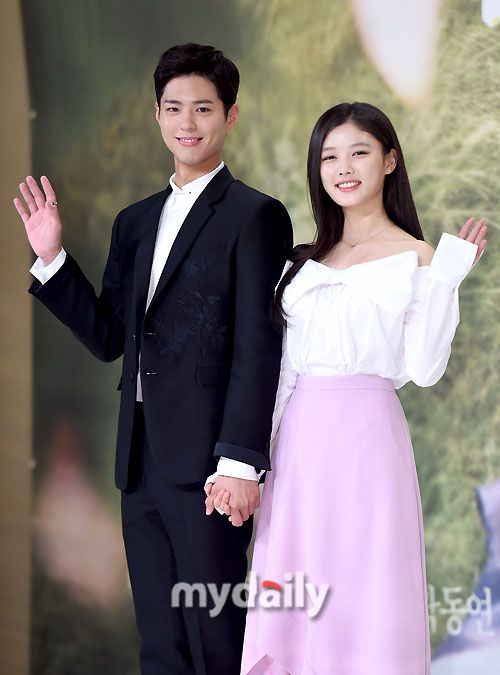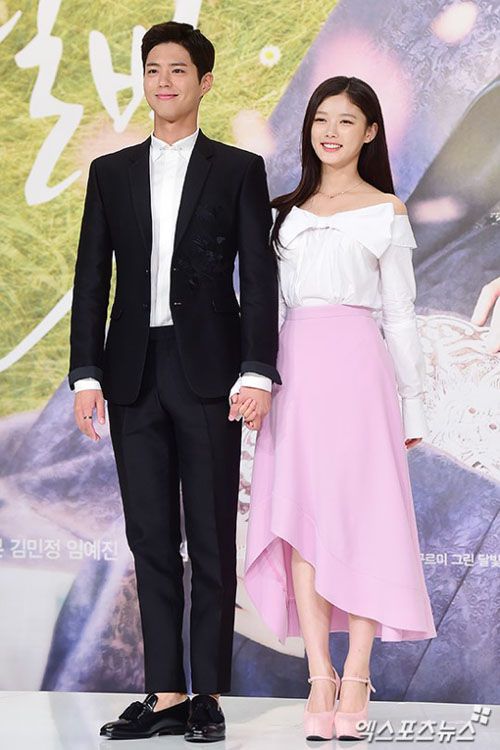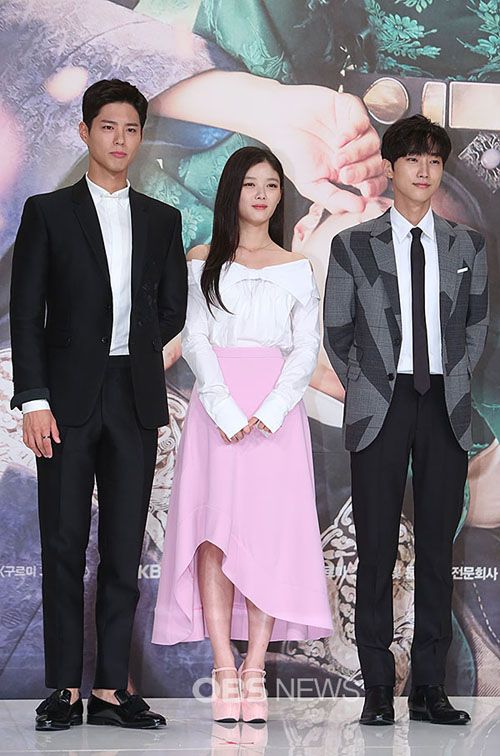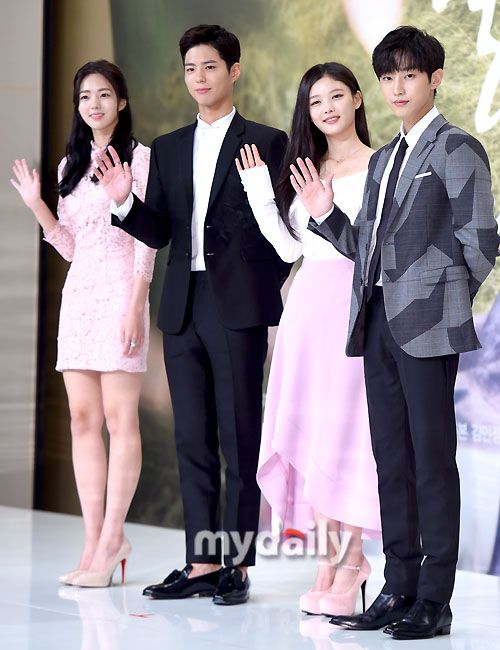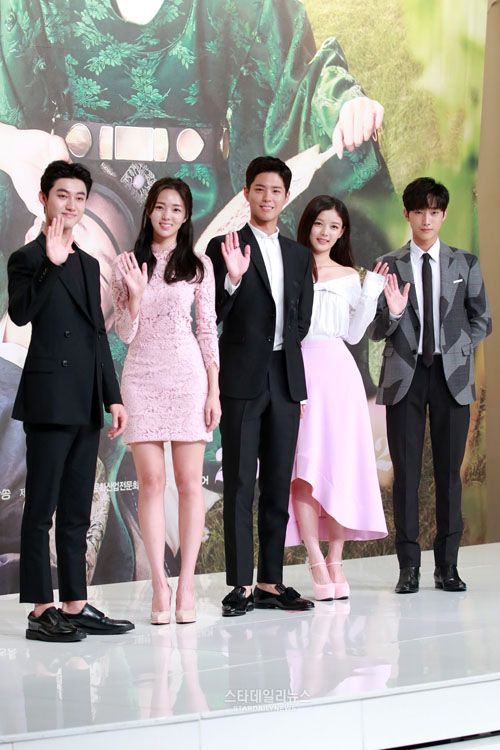 Via Hankyung, BreakNews, IS Plus, Xports News, Mk.co.kr, Sports Chosun
RELATED POSTS
Tags: Chae Soo-bin, Jinyoung, Kim Yoo-jung, Kwak Dong-yeon, Moonlight Drawn By Clouds, Park Bo-gum, press conferences