Infinite's L scores leading role in Oh Hae-young PD's new drama special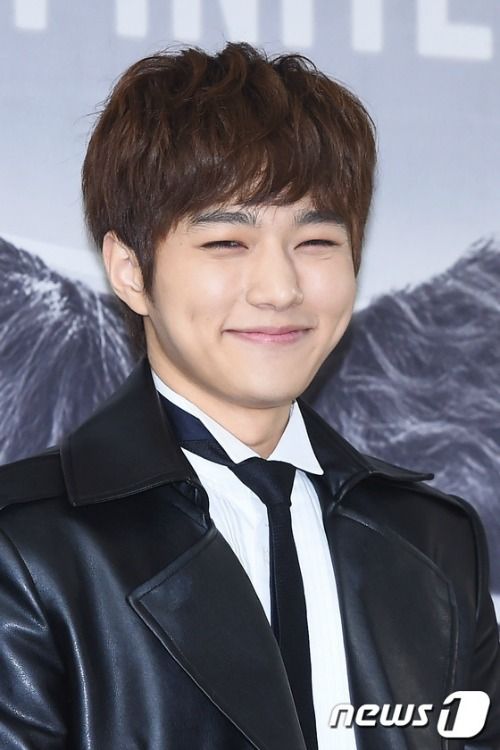 Infinite's L (Kim Myung-soo) will be appearing as the male lead in KBS's one-act drama special The Day After We Parted. No stranger to the leading role, L was most recently the protagonist in the Chinese web drama Black Cat; he's also had supporting roles in the dramas The Time I've Loved You, She's So Lovable, and Shut Up: Flower Boy Band.
In The Day After We Parted, L will take on the role of Yoo Tak, the leader and vocalist of an indie band called One More Time, which he started with his childhood friends. Tak's been maintaining the band ever since for over ten years. The indie band flourished for a while, at one point boldly refusing to succumb to the establishment. But alas, Tak's getting older, the popularity of his band is dwindling, and life isn't getting any easier financially, which is why he eventually signs with a label this late in the game.
While enduring the difficult conditions inherent at a major music label, an unforeseeable event takes place and Tak gets swept up in it: An unwanted time leap allows him to journey back in time to regain his girlfriend.
PD Song Hyun-wook of Oh Hae-young Again fame will be helming this project with writer Yoo Byung-woo, who penned the 2013 KBS drama special Mom's Island. KBS's The Day After We Parted will be simulcast on the portal sites of Sky Perfect TV and KBS Japan in either four one-hour installments or eight half-hour installments; the division of the drama special has not been decided yet.
The Day After We Parted is described as a warm Christmas fantasy-romance drama and has an October premiere date.
Via Sports Daily
RELATED POSTS
Tags: Drama Special, L (Kim Myung-soo)