Ji Sung considers SBS prison break thriller Defendant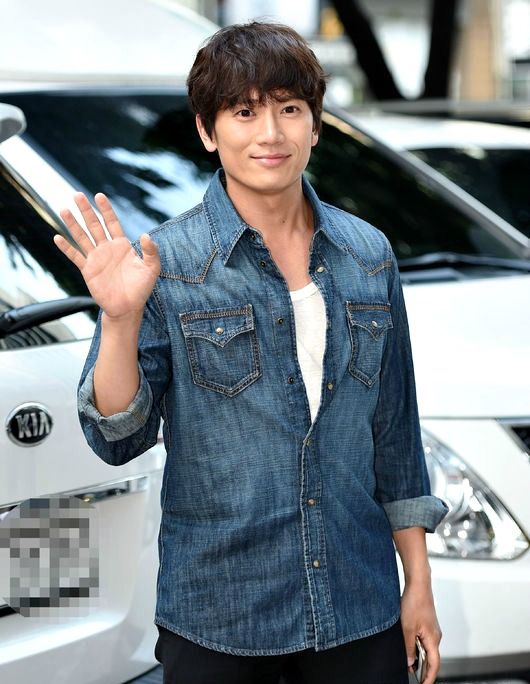 You had me at Ji Sung. I know, I was excited when he was cast in Entertainer too and that drama ended up being a waste of his talents, but this one is a fugitive thriller! From one of the writers of City Hunter! I think it's safe to get a little excited, no? Ji Sung is currently considering an offer to headline his second drama of the year, SBS's upcoming Monday-Tuesday thriller Defendant, about a man who wakes up in prison one day and has no memory of how he got there.
The new series comes from writer Choi Su-jin of City Hunter and PD Jo Young-kwang of 49 Days, Yawang, and Hyde, Jekyll, Me, and tells the harrowing story of a prosecutor who believed in the system, only to be betrayed by it. Ji Sung has been offered the leading role of a talented prosecutor, the head of the violent crimes investigative division who never loses a case and believes that the law should be a yardstick rather than a rubber band. The character considers being a prosecutor his calling in life, and though he's tough as nails in the field, at home he's a big softie who's crazy about his daughter. Awwwwww.
The story begins with him waking up one day to find that he's a convict on death row, except he has no idea what transpired to land him in prison. He faces his life's greatest dilemma when he finds himself on the other side of the law while suffering from temporary amnesia, and the drama is about his desperate struggle to escape, puzzle together his missing memories, and clear his name.
It's certainly a thrilling premise, and now that there's an actor attached who could really do this complex character justice, I like where this is headed. I just hope that the director will actually direct it in a heart-stopping, action-packed way, because I'd hate to see it be anything less. I can already picture Ji Sung's anguish, and I'm all ready to give him all of my tears.
Defendant will follow Moon Lovers: Scarlet Heart: Goryeo in November.
Via IS Plus
RELATED POSTS