Kang Haneul considering onscreen bromance with Park Seo-joon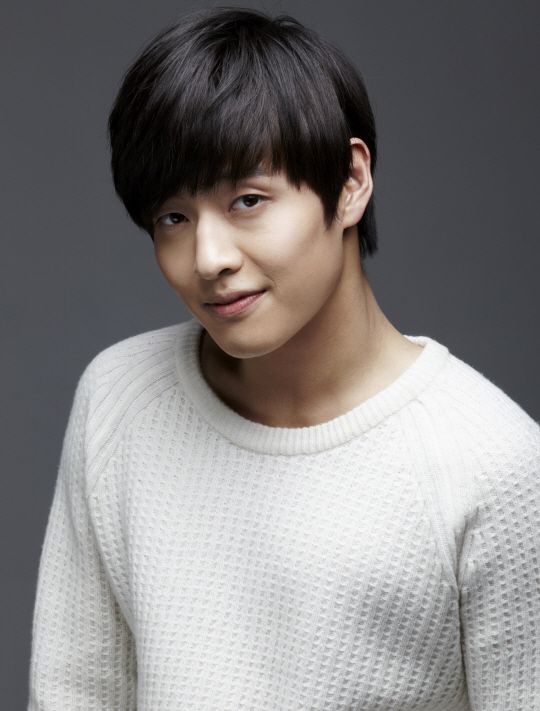 Kang Haneul (Misaeng) is in crazy high demand. He recently wrapped up filming on his upcoming SBS sageuk Moon Lovers: Scarlet Heart: Goryeo, which will be premiering at the end of this month. Currently, he's filming for a movie called Retrial, about a wrongfully convicted young man who's spent ten years in jail after confessing to a homicide under duress. His name has been in the ring for lead role in idol drama Picnic since almost the beginning. And now, he's just received the script for Park Seo-joon's (She Was Pretty) new action film, Youth Cop.
His agency has stated that they want to proceed cautiously with choosing Kang's next project, but that they are considering Youth Cop seriously. If Kang decides to join, he will be part of a police academy student duo with Park Seo-joon. These two budding officers become involved in a violent case that happens at their school. Park Seo-joon has officially confirmed, and this will be his second time acting as a rookie cop. Kang Haneul, on the other hand, has not been in very many action roles, so I'm excited to see what he can deliver.
But both actors have proven they do bromance chemistry extremely well. Park Seo-joon and his funny relationship with Ji Sung in Kill Me, Heal Me earned them the MBC's best couple of the year award, and Kang Haneul's film with Kim Woo-bin, Twenty, was all about true friendship.
A bromance between rising stars Park Seo-joon and Kang Haneul, a potentially lethal mystery, and awesome hand-combat fight scenes? Sign me up! Production for Youth Cop will start later this year.  
Via StarNews
RELATED POSTS
Tags: Kang Haneul, Park Seo-joon