Lee Sun-bin, Cao Lu to be part of Picnic party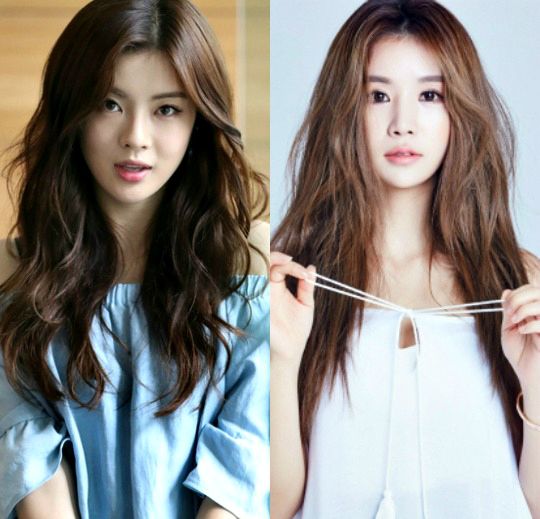 Lee Sun-bin, Cao Lu
MBC's castaway comedy drama Picnic has added Lee Sun-bin (Police Unit 38) and Fiestar's Cao Lu to its party of stranded idols. Originally titled Gaia, Picnic is about the survival of the members of an idol-filled plane, which crashes onto an uninhabited island. Young beautiful people in forced close proximity, golly gee, I wonder what could happen. I would gladly give up my second toe to be on that plane…
The main storyline will feature Kang Haneul (Misaeng), as the cold, prickly but extremely popular male idol, who falls in love with an ordinary girl, played by Girl's Day Hyeri (Entertainer). Lee Sun-bin confirmed her role a couple days ago, and she will be playing Hyeri's arch rival, the glamorous and fresh-faced, number-one female idol Ha Ji-ah. It says that they've been fierce competitors from their trainee days together and that the animosity has only intensified since then. So I'm assuming Hyeri's character got booted from her talent agency somehow, and she gave up her dream of becoming an idol.
Cao Lu, who will be making her first real acting debut through Picnic, is to appear as Cai Ming, the Chinese member of girl group Blue Angel. Cai Ming is the cutesy one, who unfortunately can't sing or dance, so she is relegated to being on the edge of posters and dance formations. Desperate for attention, she barely survives the brutal entertainment world by becoming a regular on variety shows. Through her sense of comic timing, practiced body gags, and funny see-through scheming, Cai Ming is supposed to be like a female Kwanghee. 
 
More cast members who were offered Picnic and have since confirmed include: EXO's Chanyeol, Abnormal Summit's Zhang Yu-an, and Oh Jung-se (Beautiful Mind). This joint Chinese-Korean drama project plans to broadcast sometime next year. 
RELATED POSTS
Tags: Chanyeol, Hyeri, Kang Haneul, Lee Sun-bin, Missing 9, Oh Jung-se