Liar Game rivals reunite in a love triangle in On the Way to the Airport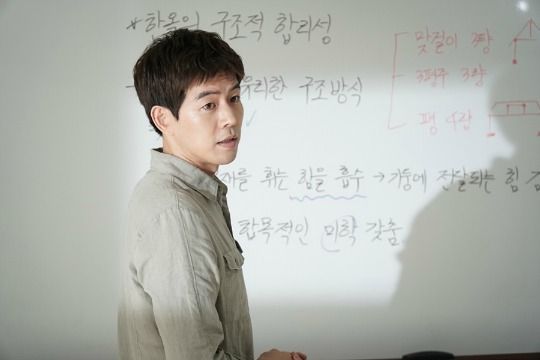 The first released still for KBS's new romance drama On the Way to the Airport featured Kim Haneul (A Gentlemen's Dignity) in her AirAsia flight attendant uniform, and now we get to see our male leads, Lee Sang-yoon (Twenty Again) and Shin Sung-rok (King's Face), in their element as well.
Just as the teaser's copy reads, "The best emotion that melodrama permits," Director Kim Cheol-kyu (My Beautiful Bride) and Writer Lee Sook-yeon (One Fine Spring Day, April Snow) are looking to tell a deep and delicate love story about men and women in their second adolescence, dealing with marriage. The cast also consists of Choi Yeo-jin (Riders: Catch Tomorrow) and Jang Hee-jin (Mirror of the Witch) in supporting roles.
Lee Sang-yoon plays a university architecture lecturer named Seo Do-woo, whose profession and reserved demeanor are apparent from the stills. In one, he's examining the model replica of a traditional Korean hanok house. In the other, he's mid-lecture with a whiteboard of detailed hanok information behind him. He always seems to be playing a teacher of some sort in dramas these days.
Shin Sung-rok plays an airline captain with an Air Force background named Park Jin-seok, who is also the husband to Kim Haneul's flight attendant character. The stills capture his authoritative presence augmented by his crisp pilot uniform, which he wears with aplomb.
Not the most exciting stills per se, but they do offer a glimpse of the contrast between our male leads and are in line with the look and feel of the sensitive melodrama. Lee Sang-yoon and Shin Sung-rok were rivals in Liar Game, and it looks like they will be again in Airport, this time for Kim Haneul's heart.
On the way to the Airport is a Wednesday-Thursday KBS drama that will premiere on September 21.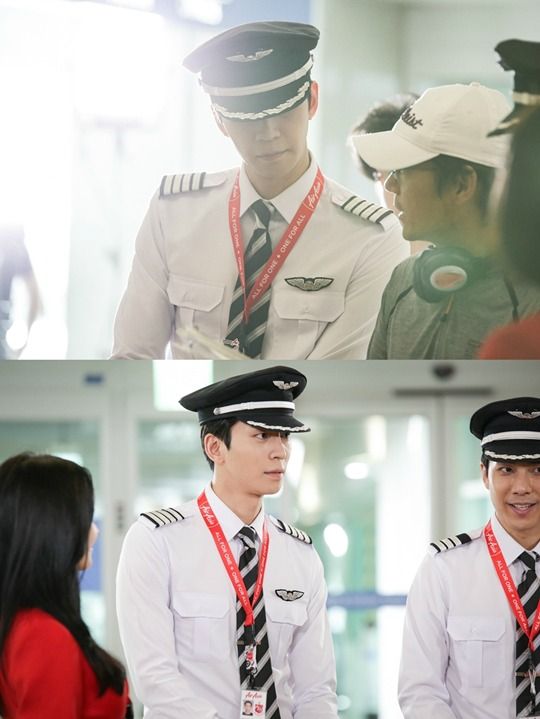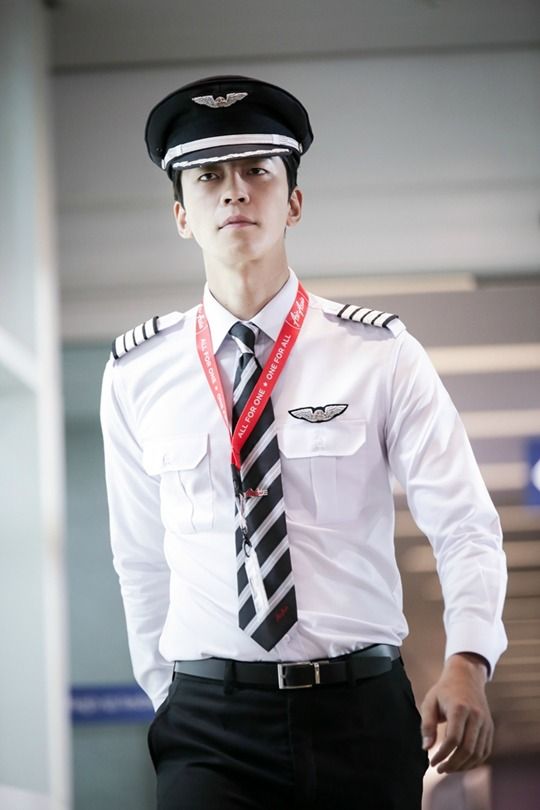 Via X Sports News , TV Daily
RELATED POSTS
Tags: Lee Sang-yoon, On the Way to the Airport, Shin Sung-rok