Love may be in the air in first teaser for On the Way to the Airport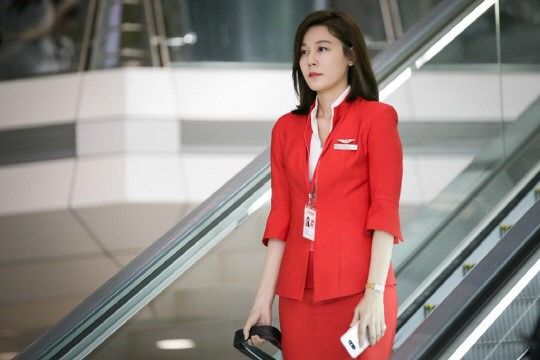 The first still and teaser have been released for KBS's upcoming fall drama On the Way to the Airport starring Lee Sang-yoon (Twenty Again) and Kim Haneul (A Gentlemen's Dignity).
On the Way to the Airport explores the lives of men and women experiencing their second adolescence through which they're able to exhibit sympathy, comfort, and the finality of love. It aims to be a sensitive melodrama with a delicate yet rich sensibility, led by a capable cast that includes Shin Sung-rok (King's Face) and Jang Hee-jin (Mirror of the Witch).
Kim Haneul plays the female lead named Choi Soo-ah, a 12-year veteran flight attendant and mother of a daughter in grade school. The first still depicts Kim Haneul in character, descending an airport escalator in her red and white uniform.
The 30-second teaser promptly sets the backdrop with a wide shot of a bridge, followed by a quick cut to airport personnel walking towards an airplane. We then see Lee Sang-yoon, a solitary figure standing on a moving sidewalk at Incheon Airport, appearing rather travel-worn and lost in thought.
After a brief shot of a cabin crew in transit, Kim Haneul appears. She's standing on an escalator in her uniform, her eyes on Lee Sang-yoon as she nears him. As Lee Sang-yoon watches her descending from his bench, their cautiously optimistic thoughts are intercut:
Her: "Heart-pounding…"
Him: "Anticipation?"
Her: "Distant…"
Him: "Fateful meeting?"
The interspersed copy reads: "Fall 2016… meet the best emotion that melodrama allows." The teaser and still offered a tiny taste of what's to come, but I like the light-handed direction and the visual image of a budding relationship inside a cavernous and beautifully desolate airport.
Directed by Kim Cheol-kyu (My Beautiful Bride) and written by Lee Sook-yeon (One Fine Spring Day), On the Way to the Airport is a Wednesday-Thursday drama that will premiere on September 21 after Uncontrollably Fond ends.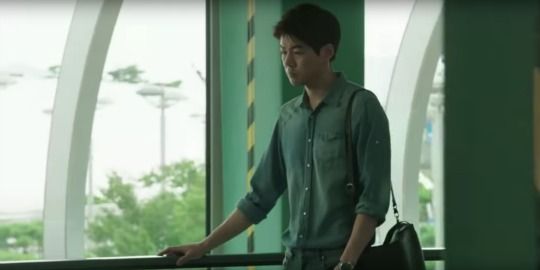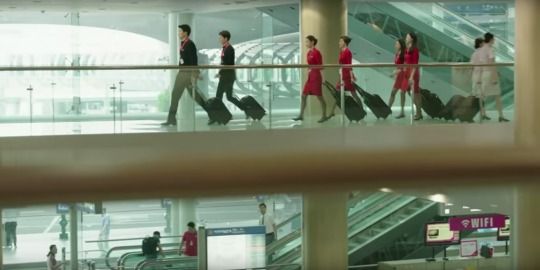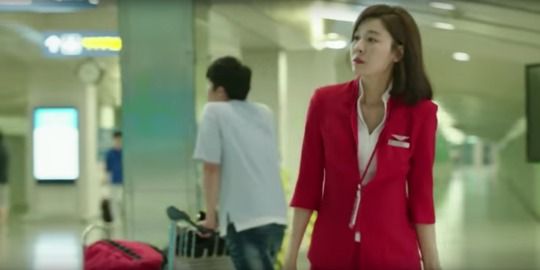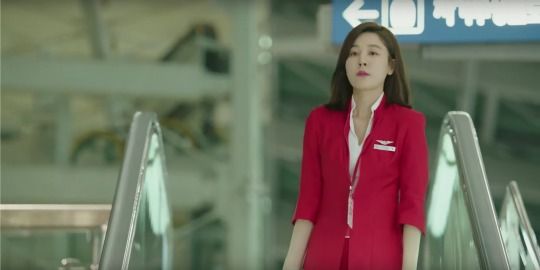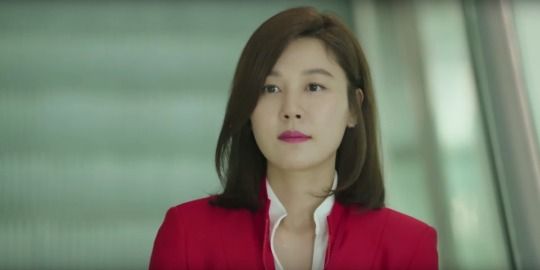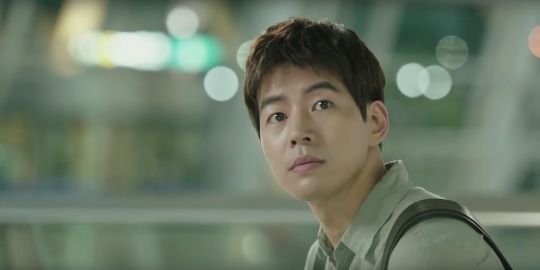 Via Sports Chosun
RELATED POSTS