Oh Yeon-seo to be the new Seol for Cheese in the Trap movie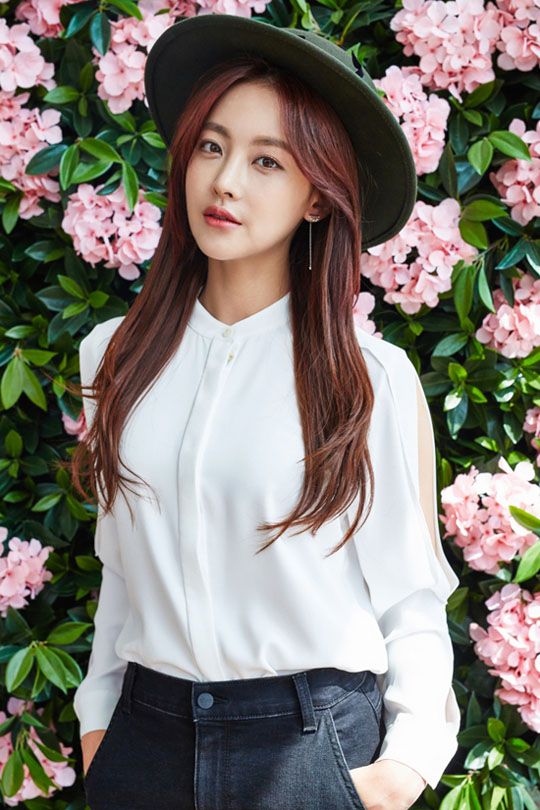 Is Oh Yeon-seo going to be our new remake queen? Because shortly after being cast to play the new sassy girl in the drama remake of the Hallyu classic My Sassy Girl, she's also been selected to headline the movie remake of Cheese in the Trap. It's been confirmed that she will play the character Hong Seol in the movie reboot of the wildly popular webtoon that was also a wildly popular tvN drama, at least until that ending went off the rails. (It was so good… until then it wasn't. I'm going to be bitter about that for a while.)
Or maybe we can call her the Audition Killer, because this would be the second time her casting would supersede a project's plans to find its heroine through open auditions. My Sassy Girl famously opened up auditions to hundreds of hopefuls, publicly announced its finalists, named a winner, and then lost (dropped?) her in favor of Oh Yeon-seo. In Cheese's case, it was announced earlier this summer that the role of Hong Seol would be opened up to auditions in both Korea and China; the producers screened 500 applications in the first round, but didn't find anyone suitable for the role.
But perhaps it wasn't necessary to look far and wide, when Oh Yeon-seo was always right there in the mix whenever fans would fantasy-cast the project (another popular choice was Chun Woo-hee, who I agree seemed perfect). Even before being offered this role, Oh had been asked about her thoughts on being named a good choice for Seol by fans, and she had replied that it was probably due to the physical resemblance between her and the webtoon character. "Hong Seol is a complicated and delicate character," she'd said. "So I think it would be difficult to portray her. Though I'd be grateful if I were asked to do it."
Oh Yeon-seo has quite a different vibe from Kim Go-eun, who played Seol in the drama series, and quite well at that; Kim nailed the nuanced, sensitive, slightly neurotic character and gave her a lovely depth. Oh Yeon-seo has been turning in charismatic performances in recent projects such as Jang Bori Is Here, where she played the titular role, and Come Back, Ajusshi, where she put hilarious, heartfelt commitment into her portrayal of a middle-aged former gangster trapped in the body of a beautiful young woman. I think of Oh's energy as more boisterous than Seol, who's subdued and introspective, but I agree she physically looks like the character; I'm very curious to see what she'll do with it, how it will differ from Kim Go-eun's portrayal, and whether I'll like it as much.
The movie is aiming to be a faithful adaptation of the webtoon, which tells the story of an ordinary university student (Seol), the sunbae who's nice on the surface but betrays hints of darkness underneath, and the romance that develops between them, which is both sweet and a little bit sinister. The project secured the drama's lead, Park Hae-jin, early on to reprise his role as the mysterious sunbae and boyfriend Yoo Jung. The project is also working with the original creator of the series, Soonkki, and all this talk of faithfulness makes me think the movie is very pointedly taking a different path from the drama series, which started out pretty faithful but ended up losing focus on the central storyline.
The producers are currently reaching out to potential actors for the role of Baek In-ho, the hero's old friend turned rival, played by Seo Kang-joon in the drama. The first draft of the screenplay has been completed, and revisions are currently underway; the production is also in the process of selecting a director for the project, with plans to have everybody onboard by mid-September. The film plans to begin filming in late February 2017.
Via Joins
RELATED POSTS
Tags: Cheese in the Trap, Oh Yeon-seo, Park Hae-jin, remakes