Seo In-gook transforms into Shopping King Louis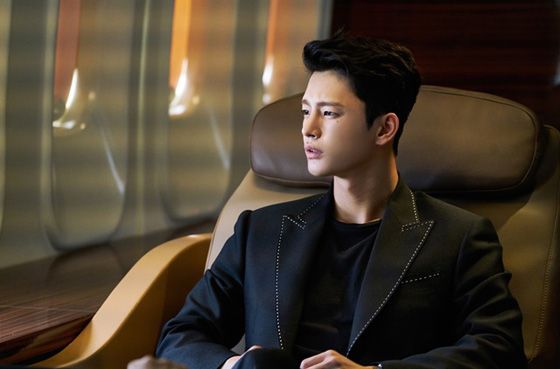 These newly released photos from the production of MBC's upcoming rom-com series Shopping King Louis aren't as exciting as I'd like my first-stills-from-a-drama to be, but it's Seo In-gook and he's looking sharp, so net gain.
Seo In-gook didn't bother taking a break after finishing up his cable drama Police Unit 38 recently, and is jumping right into this one. Shopping King Louis features him in the title role, a hero who finds himself dropped into the heart of the bustling consumerist city of Seoul without a memory. There, he meets a sweet bumpkin of a girl (Nam Ji-hyun) and they'll struggle to get by together in this "survival romantic comedy."
Those circumstances will be quite the change for Louis, who's a chaebol heir who grew up abroad, not that he knows it in his amnesiac state. The character lost his parents at an early age in an accident and grew up under Grandma's overprotective care, which made for a lonely existence, like a plant grown in a greenhouse. He becomes the so-called shopping king while growing up in Europe, turning to retail therapy as a way of coping with his loneliness.
In these stills, Louis's seated in a luxurious first-class cabin in an airplane, headed to who knows where. After finishing the drama's first shoots, Seo In-gook said he's enjoying the work and living as Louis: "These days I feel like, 'Ah, being an actor can be such a happy thing.'"
Shopping King Louis follows current Wednesday-Thursday hit drama W, and premieres in September.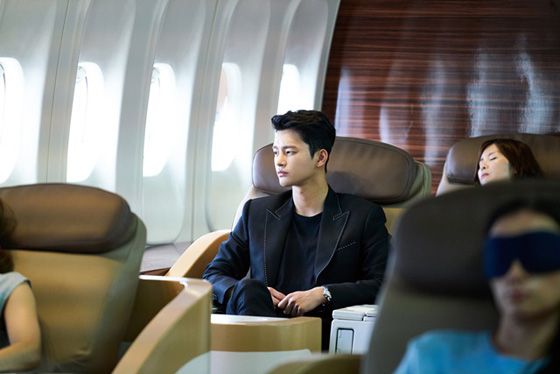 Via TV Report
RELATED POSTS
Tags: Seo In-gook, Shopping King Louis