Shin Hye-sun follows Five Kids with Legend of the Blue Sea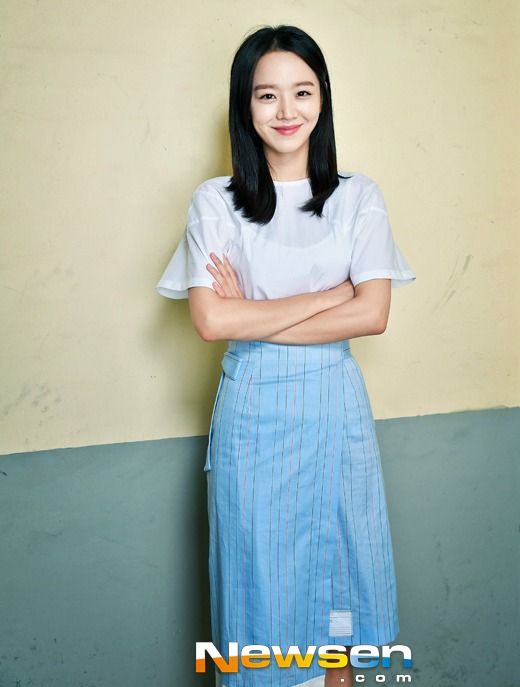 We've got another addition to the SBS buzz project Legend of the Blue Sea, otherwise known as "That Jeon Ji-hyun and Lee Min-ho Show, Brought to You by the City Hunter Director and You From Another Star Writer." Sold, sold, sold, and sold. I'm sure there's a plot and everything, but there's so much star power there that the hype is expected, inevitable, and perhaps even justified.
With mega-star headliners Jeon Ji-hyun and Lee Min-ho in place, casting is continuing on to supporting players, with Lee Hee-joon (Yoo-na's Street) recently being added and now Shin Hye-sun as well. Shin had small supporting roles in Oh My Ghostess (as the hero's sweet wheelchair-bound sister) and She Was Pretty (as a cute and materialistic magazine writer), but it's really her current role in KBS's weekend drama Five Kids that's given her a surge of popularity, thanks to her crowd-pleaser of a romance with Sung Hoon.
Legend of the Blue Sea will be a fantasy romance that is inspired by a folktale of a mermaid who was caught by a fisherman and the governor who returned her to the sea. The drama will take elements of the original Joseon-era tale and set it in modern-day Korea, with Jeon Ji-hyun playing a mermaid who comes to the city, where she meets "the wickedest con artist around" (Lee Min-ho) and ends up falling in love with him. Hm, I knew he was a con artist, but the wickedest-on-earth descriptor is new and interesting — I'm used to seeing Lee Min-ho playing reserved or aloof, but I'm not used to con artist charisma or blatant charm from him. It'd be a nice change of pace, and I'm intrigued.
Lee Hee-joon is set to play another con artist who initially guides Lee Min-ho, while Shin Hye-sun will play Lee Min-ho's university hoobae who's now a researcher at KAIST (Korea Advanced Institute of Science and Technology). The character is pretty, smart, and logical, and displays a lot of affection for weak and powerless people and animals. Does that extend to people-animals like mermaids who steal away her sunbae's heart?
Shin Hye-sun will start work on Legend of the Blue Sea immediately after wrapping up work on Five Kids. This will be a Wednesday-Thursday drama premiering in November, which follows Gong Hyo-jin and Jo Jung-seok's Jealousy Incarnate, which follows Wanted.
Via Star News
RELATED POSTS
Tags: Jeon Ji-hyun, Lee Min-ho, Legend of the Blue Sea, Shin Hye-sun