Team Dramabeans: What we're watching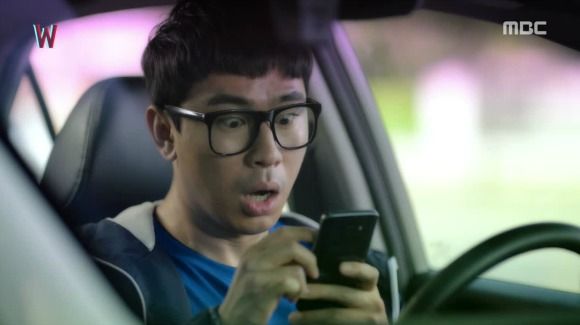 Another week, another Team Dramabeans check-in!
I'm feeling the lull now that this crop of shows has started to wind down, and even shows I'd enjoyed thoroughly are staring to lose their luster. Or maybe it's just that I'm sick of being stuck in bed with nothing to do other than watch dramas. That probably doesn't sound like much of a problem, but drama fatigue is real! On the upside, this makes me look forward to the upcoming crop of shows even more. The premieres can't come soon enough! –javabeans

Age of Youth: The show has really picked up, and has now found a nice balance between its light and dark sides. This is a case where the characters are better together than they are individually, and the maknae couple in particular is a highlight — they're so cute and awkward and silly in their romance.
Cinderella and the Four Knights: It's a cute, light show, and just the type of easy rom-com that usually flies by for me. But either I'm not quite in the mood or it's not quite as sharp as I'd wanted; it's just a titch more immature than I'd expected. Though in a surprise twist, I actually like Ahn Jae-hyun in this — more than (gasp!) Jung Il-woo, which is something I never thought I'd say. But it's early and there's plenty of time for twists and reversals…
After the Show Ends: Ah! Is So-hee going to give up on Suk-jin? I don't blame her, because he's so frustratingly opaque and never gives her much to go on, and while I don't think he's doing it to jerk her around intentionally, that's the effect. I want him to watch the broadcasts and kick himself in retrospect. (And maybe feel spurred to actually put himself out there.) I did enjoy how Bo-hyun sort of pressed Yura for some sort of a straight answer, and more than any declaration or denial, her stammering and flustered reaction seemed pretty telling.
Doctors: I'm so close to the end, but I feel like I just… can't… get there. I've never made it to the last week of a drama and given up without seeing the ending… but somehow I don't feel like this is a drama whose ending will change much.
W–Two Worlds: The show initially blew me over with its inventive story and what seemed like airtight mythology. Now we're well into the show and have been thrown twist after twist, and I'm starting to see glimmers of cracks and I'm questioning the plot more — but even so, my liking for the show hasn't diminished, because the characters have me invested. I'm just rooting for this couple to break through time and space to be able to exist in the same dimension together. Surely this can't be an impossible request, no? (Don't answer that.)
Uncontrollably Fond: The writer rewarded terrible Haru by making Jik like her back — this show is dead to me now. Worse yet, I don't understand the main character's angst. I could understand the first time he struggled with his feelings and had to push away the girl he loved, and even the second time. Now, though? It's like he has amnesia and is reliving the same conflict over and over. Slowly. Painfully. He's just going to suffer and then die, isn't he?
Wanted: This drama has single-handedly justified all those jokes we've made over the years about the killer humidifiers running rampant in dramaland. It's too bad the show couldn't capitalize on its interesting premise, and the more we learned of the mystery and the villain, the less compelling it got. It didn't help that Kim Ah-joong's acting was so frustrating that it blocked me from caring.
Currently recapping: W–Two Worlds
Doctors: Still watching. Still bored.
Bring It On, Ghost: This show was an easy watch when things were light and fun, but I definitely felt the slowdown when the angst kicked up. I'm kind of sad that the drama isn't as irreverent as the webtoon, but I'm hoping for a strong finish.
The Good Wife: I let myself get really behind on this one and finally had some time to marathon a bunch of episodes this week, and let me tell you—I picked a REALLY good week to get caught up. That was some payoff right there.
Age of Youth: Things got really fun when when the maknae roommate finally got a loveline with that adorable sunbae of hers. They're so dorky and bumbling and bad at romance in the most endearing way; their love story makes my day.
Cinderella and the Four Knights: Why does this drama feel so dated? It's an easy, frothy watch with a classic setup—plucky Candy meets haughty F3—but it feels like a drama that should've been (or already was) made ten years ago. Is it retro, or is it just old?

After the Show Ends: This series is an unexpected addition to my current overflowing watchlist, but I'm hooked (thanks for the rec, javabeans!). I hone in on the fleeting moments of probable genuine emotions mixed in the one-sided crushes, like how Min-hyuk just wants So-hee to look at him when she's busy flirting with Suk-jin. And really, who could blame her when Oppa is courteous but also teases her about the smallest things? Not only that, Suk-jin claims that he doesn't know a thing about fashion, and yet he wears a simple cashmere sweater with effortless ease and confidence. Man maketh hotness.
Wanted: I keep wondering to myself whether this show could've been better if the writing had held on to the big reveal for two more episodes rather than show its hand earlier than they were prepared for. What could've been a wonderfully complex conspiracy fizzles out by the finale with an oversimplified case that cost the lives of characters no one ever should've risked.
The Good Wife: I've barely scratched the surface with Episode 1, but I do like what I've seen so far. I'll check back in at a future time to report (or rave) about Yoon Kye-sang.
W–Two Worlds: This show makes me question everything I know about my own reality — or rather, what I don't yet know. Just like every other previous week, this week's episodes were crazier than the last. I would say more, but I'm not sure if saying something will alter everything I've believed to be real. Oh, and stay strong, Su-bong — we love you.

Five Kids: Meh. It's gotten draggy. Why do family and makjang dramas run longer than they have to? I'd be perfectly content with a tighter and shorter run if the main plotline's conflict were sufficiently resolved. It seems like after the lead characters' story arc is over, these types of dramas just go into rehashing not-so-important tangents just to fill up the remainder of their episodes.
W–Two Worlds: Hmmm… I'm really confused. I don't think I'm smart enough for this show. So which universe controls which? How do the portals work? So if everything was a dream, does Han Hyo-joo go back in time as well in her world? Why aren't there people looking for her when she's missing in her world because she's with Kang Chul in the manhwaverse? Rawr. I'm just so confuzzled. Someone help me — preferably Kang Chul's real-world alter ego, Lee Jong-seok.
The Producers: With IU and Gong Hyo-jin both coming back to dramaland soon (Fighting Scarlet Heart! Fighting Jealousy Incarnate!), I thought that I would marathon this again. I loved it the first time, and it gave me even more feels the second time. Dear drama gods, please make more mockumentary style shows! At some point, they're bound to catch on with the Korean audience.

Age of Youth: There's something beautiful about a cucumber-worshiping perverted single lady teaching me to not judge people without knowing their circumstances in life.
Pinocchio: I started it to fill the Lee Jong-suk-shaped hole in my heart (thanks, Olympics). The fact that it's such a great show is a pleasant bonus. Then again, it's from the writer of Dream High, I Hear Your Voice, and Page Turner so I shouldn't have been surprised that it's populated with flawed but lovable heroines, and villains you understand, and "fake" families that are more family-ish than biological k-drama families. (I'm only on Episode 6 so please avoid spoilers in comments. Thanks!)
W–Two Worlds: I feel one with Crazy Dog when he celebrated the return of the thriller part of the manhwa. Even if I like romance in my shows and flailed at the cute in Episodes 7-8, it's hard to concentrate on being happy when there's a killer lurking out there. (Besides, I am tired of being teased that Chul likes #4 when he doesn't deliver anyway. *pouts*)
Currently recapping: Age of Youth
The Good Wife: I was making sounds that only dogs could hear by the end of Episode 12. Everything about that final sequence was masterfully done, from the decidedly undramatic way Hye-kyung found out about Joong-won's second voicemail, to the elevator scene (a nice callback, by the way, to elevator stalling scenes earlier in the series.) It's so satisfying to see Hye-kyung stand up for herself and grab what she wants. Team Joong-won, forever and ever!
W–Two Worlds: I can't get over how horrifying this no-name no-face villain is. Just when I thought he can't get any scarier, he's in Yeon-joo's world with the ability to freaking teleport wherever he wants in search of his target? I'm so confused about the rules of the game, but the story's still gripping and like nothing else I've seen.
Currently recapping: Age of Youth
W–Two Worlds: With this show, I see no flaws, I hear no flaws — I'm too immersed in sheer k-drama bliss. I actually have to restrain myself from spilling all my love for it into a 50-page essay. And I know very well that 90 percent of that essay would consist of Lee Jong-seok and his goddamn forehead kisses.
Five Kids: I can't believe this show is already coming to an end. It feels like it was only yesterday when Mi-jung was manically cackling over Sang-tae holding her hand for the first time. Maybe we could get just a few more episodes of them and their adorable family? No? Okay…
Doctors: I think I can live with this one ending. Sorry, Doctor Hye-jung, but I'm ready to escape this hospital.

RELATED POSTS
Tags: 1 show to rule them all, After the Show Ends, Age of Youth, Bring It On Ghost, Cinderella and the Four Knights, Doctors, Pinocchio, The Good Wife, The Producers, Uncontrollably Fond, Wanted, What We're Watching, W–Two Worlds