Team Dramabeans: What we're watching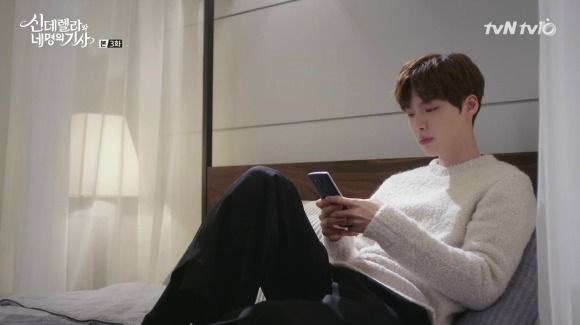 New shows! I love it when a brand new crop of shows changes the way your week goes, because all of a sudden your Mondays could seem a little brighter, simply because of a cheeky crown prince and his crossdressing eunuch. I enjoy discovering a new show so much that I'm almost never sad about seeing a drama end, even if I loved it. I guess I'm always just too curious about what new love could be around the bend. –girlfriday
Currently recapping: W–Two Worlds
Doctors: I watched all twenty episodes, but I liked the heroine more in Episode 1 than I did in Episode 20. Maybe sometimes people don't need to change, okay? The cost of hindsight was pretty steep on that life lesson, but I did the time, so I'm sharing that nugget with all of you. You're welcome.
Bring It On, Ghost: What, Seo Hyun-jin's cameo was totally WASTED! Why would you bring her on for a guest appearance and give her no funny lines, no inside jokes, no… anything? BAH. YOU DID IT WRONG.
The Good Wife: I'm happy with where the heroine is at this point in her life, but that makes me nervous for finale week, which I'm scared will screw everything up and leave us with some kind of open-ended vague ending, promising a second season which we'll never see in this lifetime, ruining everything forever and ever. Just do anything but that, okay?
Age of Youth: I'm always surprised by how much character development they can pack into this short series, but I already know I want more episodes. I feel like the real friendships just got started, and I love the bonding that's happening among the roommates. Yes, there are mysteries to be solved in the final week. But don't skimp on the bonding!
Cinderella and the Four Knights: This is such an easy, breezy watch that I'll probably end up sticking with it. But I swear, if this director does that SWOOSH! SWOOP! SWOON! with the tinkly music to tell us that This Is Romantic one more time, I will throw something. Stop. It.
Jealousy Incarnate: I'm not totally sold on the love triangle yet, but I'm sure that'll take some time to establish. I may even be more interested in the supporting characters, like the funny little makeshift family that lives above Chef's restaurant. This show feels more like a sitcom than a miniseries because of the bizarre living arrangement and the intersecting families (like the High Kick franchise, for instance), so I think it could be a fun watch if I readjust my expectations for a sitcom-esque setup.
Moonlight Drawn By Clouds: This is exactly what I needed on Mondays and Tuesdays to balance out my tense Wednesdays and Thursdays—something bright and sweet and full of puppies and rainbows. It's a cheeky parody with lots of meta humor, but it doesn't forget to be a good drama with story and heart underneath the jokes, which makes me happy. And I had forgotten how much I missed Park Bo-gum on my screen. Never leave again!
Currently recapping: Uncontrollably Fond, Bring it On, Ghost
Police Unit 38: I somehow got hung up around Episode 5, and only recently got back to the show, and this time around it's really grabbing me. The twists and turns are enough to give me a neck cramp, and I have a feeling the show isn't nearly finished with me yet.
Cinderella and the Four Knights: This really feels like an older drama, but that's not necessarily a bad thing. It's bright and simple, with endearing characters and a heroine that's sweet but never a pushover. It actually reminds me a lot of You're Beautiful, my all-time favorite drama, so I'm enjoying the similar-but-new feeling.
Good Morning Call: This Netflix original J-dorama is your quintessential forced-cohabitation drama, about a couple of high school kids who end up living in the same apartment when they're conned by the landlord. Of course, the girl is plain and unexceptional while the boy is the most popular kid in school. But all isn't what it seems, and watching them learn to be friends and then more is good clean fun.
Moonlight Drawn By Clouds: Just the cutest thing ever. I love the cheekiness of both the Prince and Ra-on, and the relationships between the Prince, Yoon-sung and Byung-yeon are layered and interesting. I even find the court intrigue interesting, which is unusual for me. I have a good feeling about this one.
W–Two Worlds: What is happening I don't even… ?
Currently recapping: Age of Youth
Moonlight Drawn By Clouds: I can already tell this is going to be my cotton candy show of the week. But for cuties Park Bo-gum and Kim Yoo-jung, I'm willing to get a cavity or two.
W–Two Worlds: Kang Chul, don't even think about accepting the fate New-Face has planned for you. You are not destined for a sad ending, you understand? This is your story — not his — so make your own ending, or I'll buy one of those magic tablets and make it for you.
Five Kids: Now that it's over, I want to lock this show up in a little box and cherish it forever. It didn't exactly do everything I wanted it to do and there were a good number of episodes I found boring, but I loved the wacky characters so much that in the end, I'm thankful I got to spend as much time as I did with them.
Doctors: Oh, the finale's up? Eh… *shuts laptop and walks away*
W–Two Worlds: I'm probably biased but the game is shifting way too much in the villain's favor! I guess we need Chul at rock-bottom for him to realize that Yeon-joo's by his side through thick and thin, but all of these variables are making my head hurt. All I want is Chul and Yeon-joo's happy ending… and for poor Su-bong to recover from the trauma of being involved in all of this.
Cinderella and the Four Knights: I'm wondering what role Seo-woo will play in this whole family feud, because he's been such a sweetheart so far, and I actually felt pretty bad for him when he got looped together with Ji-woon and Hyun-min during the suitcase fiasco, and Ha-won yelled at all three of them. Aside from that though, I do adore Ha-won's spunk and I love that she can stand up for herself, at least when it comes to Hyun-min trying to make his moves on her. I don't blame her for being flustered when Ji-woon gets close (I mean, come on, with a face like Jung Il-woo's, that's not even fair), but I can't help wishing that she would give him a good kick in the shins (like she did to Hyun-min) when he tried to assert his dominance by coming up close to her.
Age of Youth: I feel like all I ever do is feel bad for Jin-myung… It was so heartbreaking to watch her go through that date. It's like she can only get a twinge of happiness when she decides to give up and end everything. I'm also really curious what dark secret Eun-jae is hiding in regards to her biological father. Can't she just let Jong-yeol in?

RELATED POSTS
Tags: 1 show to rule them all, Age of Youth, Bring It On Ghost, Cinderella and the Four Knights, Doctors, Jealousy Incarnate, Moonlight Drawn By Clouds, Police Unit 38, The Good Wife, What We're Watching, W–Two Worlds