Dramabeans Podcast #33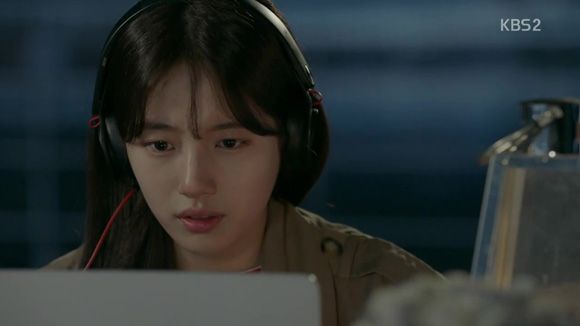 We're trying something a little different this time, so the format will be a little looser than normal… in that there isn't much of a format today. More like a free-for-all. And rather than going drama by drama, we wanted to focus more on actors today — any and all that we could think of, in whatever order we thought them up.
Note: We recorded this podcast about two weeks ago and then got swamped with premieres and whatnot; it was before the latest batch of premieres with Moonlight Drawn By Clouds, Moon Lovers: Scarlet Heart Ryeo, Jealousy Incarnate and the like. Better late than never?
Podcast #33
Running time: 1:25:36

Topics, shows, and actors discussed, in rough general order:
W, Han Hyo-joo, Lee Jong-seok
(4:55) Uncontrollably Fond, Kim Woo-bin, Suzy
(8:45) Bring it On, Ghost, Taecyeon, Kim So-hyun, Song Seung-heon
(12:45) Mirror of the Witch, Kim Sae-ron, Yoon Shi-yoon, Park Eun-bin
(15:03) Age of Youth, Park Eun-bin, Han Ye-ri, Ryu Hwa-young, Ji Il-joo
(18:55) Doctors, Park Shin-hye, Kim Rae-won, Yoon Kyun-sang, Kim Min-seok
(24:15) Descended From the Sun, Song Joong-ki, Jin Gu
(26:48) Heirs, Lee Min-ho, Kim Woo-bin, Krystal, Minhyuk, She's So Lovable, Jang Nara
(31:35) Cinderella and the Four Knights, Park So-dam, Jung Il-woo, Ahn Jae-hyun, Ji-soo
(39:17) Goodbye Mr. Black, Yoon Eun-hye, Moon Chae-won
(44:20) Answer Me 1988, Hyeri, Entertainer, Ji Sung, Ryu Joon-yeol, Lucky Romance, Park Bo-gum
(48:15) Joo-won, acting talent, Kim Tae-hee
(52:43) Lee Seo-jin, Lee Da-hae, actor images, Kang Haneul, Jo Jung-seok
(59:05) ad-libbing, Kang Ki-young, David Lee, Kwon Yul
(1:02:20) circling back to W, Queen Inhyun's Man, Uncontrollably Fond, Wonderful Season, pre-production and hype
(1:07:45) Kim Hye-soo, Signal, Jeon Ji-hyun, Lee Je-hoon, Yoo Yeon-seok
(1:12:33) Park Min-young, Lee Bo-young, Kim Ah-joong, Wanted, Ji Hyun-woo
(1:17:48) Yeon Jung-hoon & Han Ga-in, Ahn Jae-hyun & Gu Hye-sun
(1:20:20) Kim Go-eun, Park So-dam, Seo Hyun-jin
[ Download podcast | Mirror ]
Audio clip: Adobe Flash Player (version 9 or above) is required to play this audio clip. Download the latest version here. You also need to have JavaScript enabled in your browser.

Songs Used in Podcast (In order of use)
"밀당" by Ashgray
"밀지마" (Don't push me) by Wendy, Seul Gi from the Uncontrollaby Fond OST
"넌 예뻐" (You're beautiful) by JungHo from the Doctors OST
"For You" by BTOB from the Cinderella and the Four Knights OST
"사랑이 뭔데" (What's love) by Seo Hyun-jin & Yoo Seung-woo from the Oh Hae-young Again OST

RELATED POSTS
Tags: featured