Fairytale-like posters and teaser featuring disheveled leads for Shopping King Louis
New posters and a second teaser have been released for MBC's upcoming Wednesday-Thursday drama Shopping King Louis, and if they're any indication, it looks like we're in for plenty of cute and physical comedy.
Shopping King Louis is a youth survival romance drama centering around Louis, an amnesiac chaebol heir played by Seo In-gook (Police Unit 38), who gets dropped in the middle of bustling, consumption-central Seoul, and Go Bok-shil, a country bumpkin mountain girl played by Nam Ji-hyun (What's With This Family). Our second leads are played by Yoon Sang-hyun (Ms. Temper and Nam Jung-ki) and Im Se-mi (Goodbye Mr. Black).
The wacky teaser introduces us to a disheveled and scuffed up Louis creeping on a stranger's cup of coffee, chomping with his mouth full, and yawning lazily. His copy reads, "Amnesiac hothouse-grown flower that ignites your maternal instincts." We then meet self-proclaimed "Odae Mountain's flying squirrel" aka Go Bok-shil, standing in the way of Yoon Sang-hyun's character, tussling with a group of girls, and sitting next to Louis all busted up and weary post-catfight. Her copy reads, "100% survival instinct. Dirt spoon from Gangwon province." Louis repeatedly seeks her out and gets on her nerves, but at the end, he tugs on her shirtsleeve and stares at her intently, and says in voiceover, "That feeling I've never once experienced before." Aww.
The two posters featuring our four main characters are sweet and whimsical. In one, they're all perched atop an illustrated castle like storybook characters straight out of a children's fairytale, and the pretty pastel pink-purple color scheme adds a delightful touch. In the second, they're housed in doll boxes, and I'm sure many of us would jump at the chance to take home a Seo In-gook of our own.
There's also a standalone poster of Seo In-gook, dapperly dressed and surrounded by tall stacks of shopping boxes, along with a poster of our main couple with Seo In-gook leaning against a shopping cart with Nam Ji-hyun inside. The shopping theme is evident, and the caption is stamped on the bottom right-hand corner like a special promotional label: "I found something I really want."
Shopping King Louis will premiere on September 21 after W–Two Worlds ends.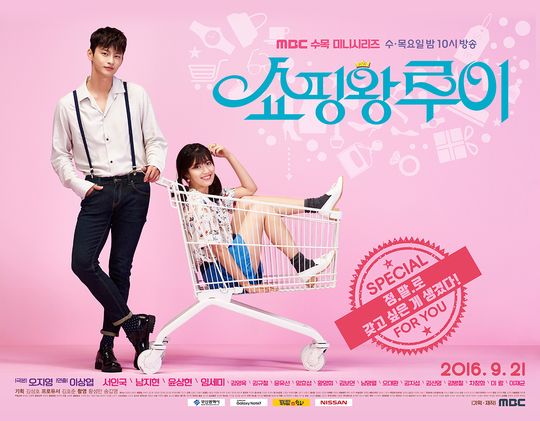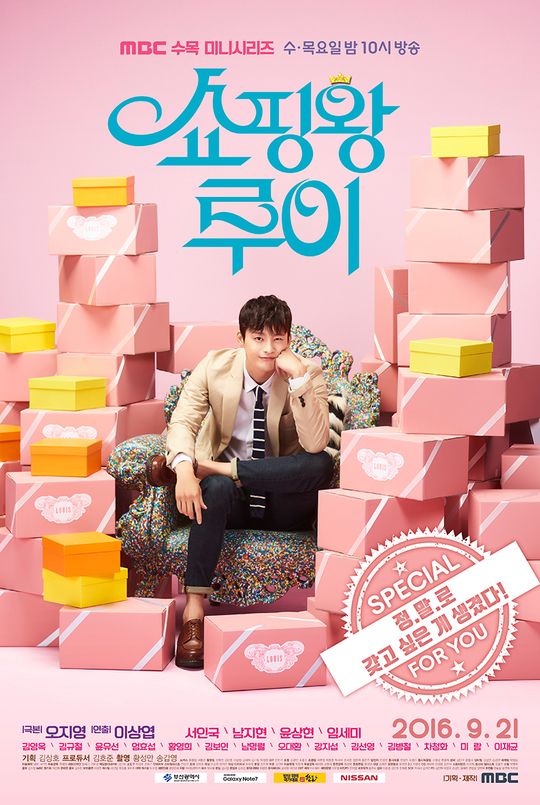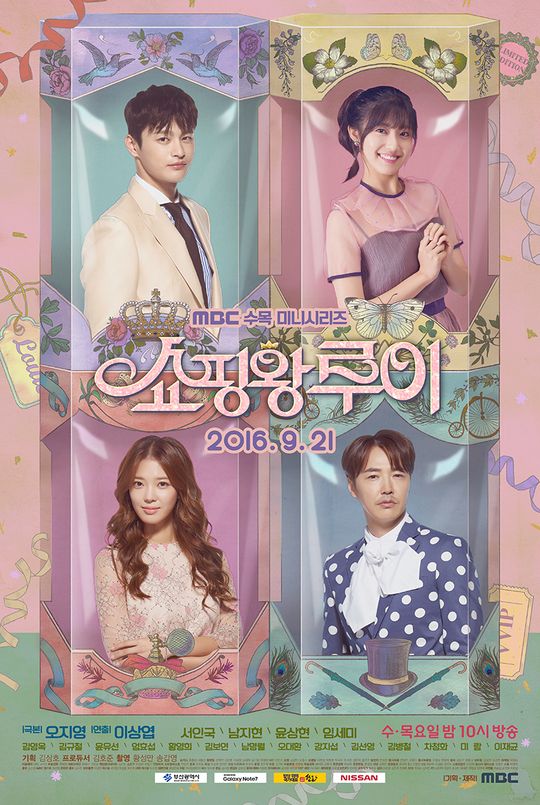 Via Newsen
RELATED POSTS
Tags: Nam Ji-hyun, Seo In-gook, Shopping King Louis, Yoon Sang-hyun