Ji Chang-wook: "The K2 will be my last action drama"
Say it ain't so, Healer-ya! Thankfully, I think Ji Chang-wook (Healer) was kidding about this being his last action series, because the alternative would be too sad. At the press conference for his new action thriller The K2, he explained good-naturedly how difficult the action sequences have been.
"It's so difficult. It led to me telling myself that I would never do action again. The K2 will be Ji Chang-wook's last action drama," he said with a laugh. He added, "I thought that as the episodes went on, the action would get reduced. It's so difficult… it's the most tiring project I've ever done."
The new tvN Friday-Saturday drama from PD Kwak Jung-hwan of Chuno stars Ji Chang-wook as a bodyguard who was in the wrong place at the wrong time, and gets sucked into a political family's dangerous war. Yoon-ah (Prime Minister and I) plays the hidden daughter of a presidential hopeful, played by Jo Sung-ha (Neighborhood Hero), and Song Yoon-ah (Assembly) is his ambitious chaebol wife who'll stop at nothing to get what she wants.
Ji Chang-wook said, "I was worried that [The K2] would be similar in color to Healer, but because the tone and feeling of each is different, I trusted that this project wouldn't appear too similar to Healer. I want to show a manlier side, and emotion that has depth through this project."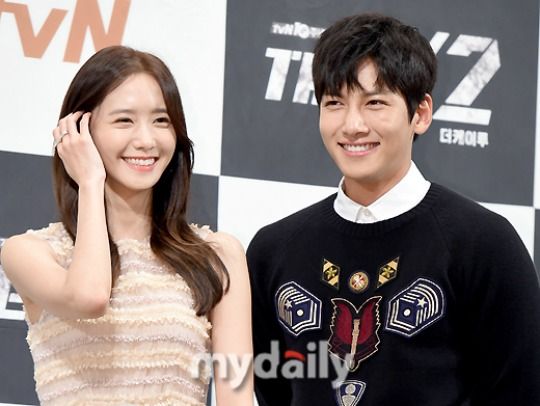 His co-star Yoon-ah stated that she chose the project because she liked the character—a recluse with a severe panic disorder who's been hidden away her whole life. She said, "I'm working hard in the hopes that it'll be a defining project. Before, labels like 'idol' or 'idol-actor' and prejudices against that felt burdensome and I had a hard time. The K2 is a project that I'm not doing by anyone else's standard, but because I want to challenge myself. So I'm trying not to pay attention to prejudice or labels. Some of the burden has lifted. I'm learning a lot from the staff and my sunbaes. I think choosing The K2 will be my good fortune."
PD Kwak said that he warned actress Song Yoon-ah that she wouldn't look pretty in this drama, and she might have to be on camera without makeup or glamor lighting, but she signed on anyway. Song said of her character, "If you look in the synopsis, she's described as a witch. Because it's an evil character, I didn't calculate or anticipate anything as an actress. It's a little bit of a departure from my previous characters, but I thought of it as a chance to expand my breadth as an actress, so I didn't hesitate to say yes."
Jo Sung-ha plays her husband, the presidential candidate with too many secrets. He said, "I'm happy to be with the two Yoon-ahs—Song Yoon-ah, Im Yoon-ah—who represent our country. I'm very joyful. When I meet them on set I want to see their faces one more time."
In the latest teaser, Ji Chang-wook's bodyguard character asks Song Yoon-ah what choice her husband will make, while she looks down at stepdaughter Yoon-ah and says in voiceover that you have to keep the person you're wariest of closest to you. As Ji Chang-wook saves Song Yoon-ah repeatedly, she says in voiceover, "You were in the wrong place at the wrong time, and saw something you shouldn't have seen." He carries her body away from an explosion and says, "Because I can't let innocent people die because of me." Hm, I thought he'd mostly be saving Yoon-ah in this drama, but I guess the bodyguard will be saving everyone.
The K2 premieres this Friday, September 23.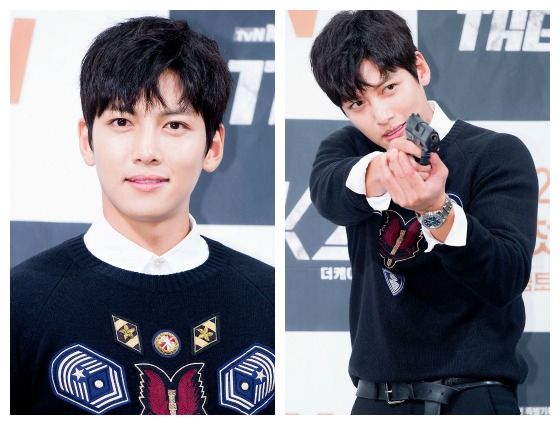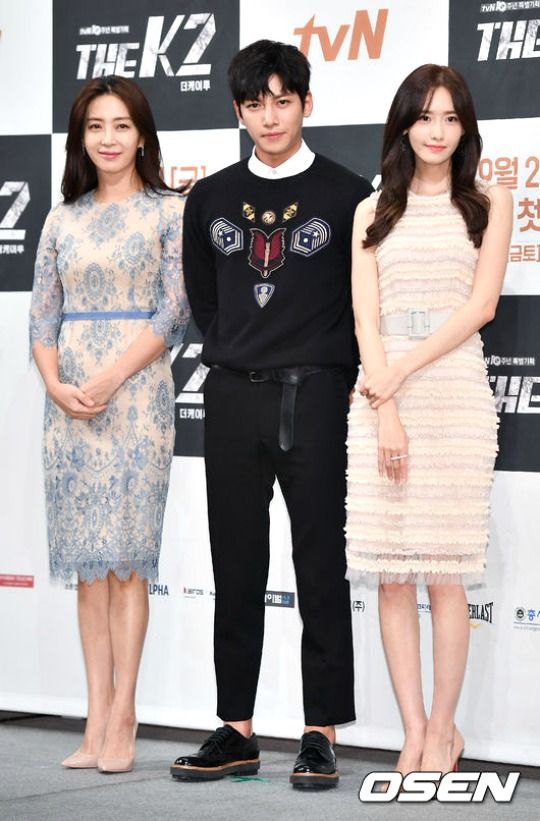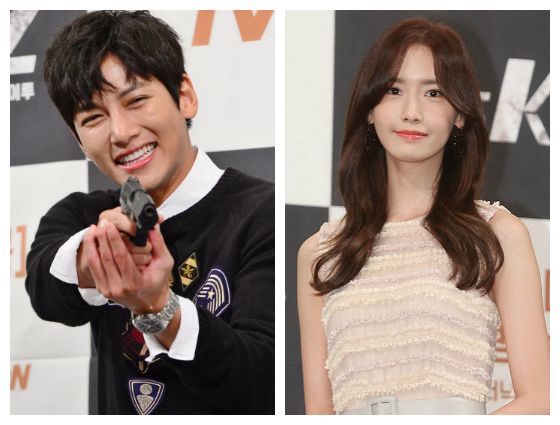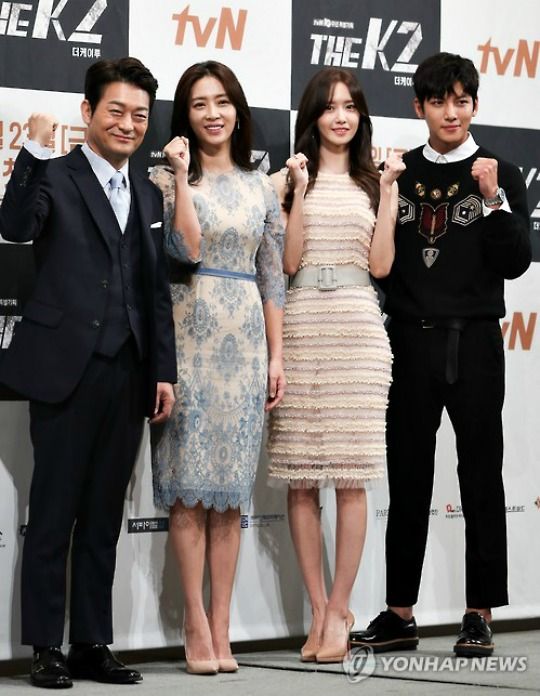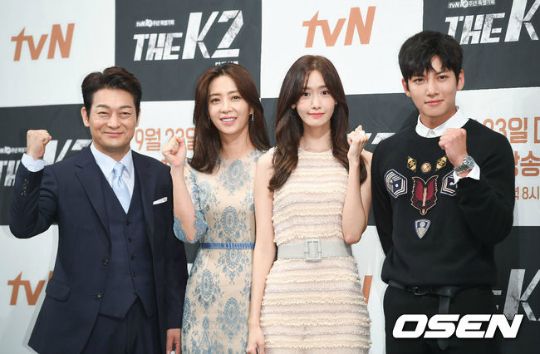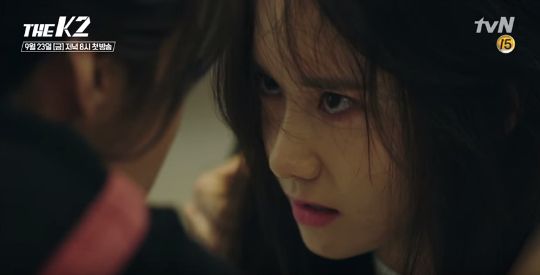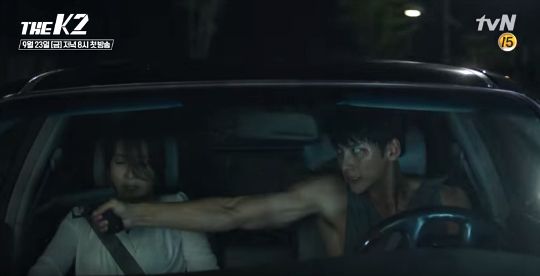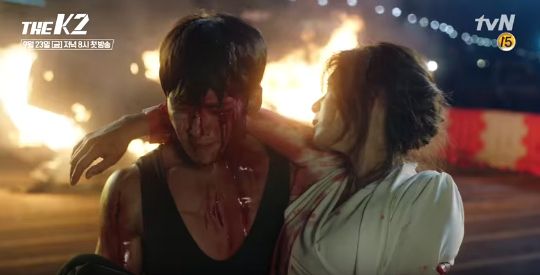 Via News1, The Star, Sports Chosun
RELATED POSTS
Tags: Ji Chang-wook, Jo Sung-ha, press conferences, Song Yoon-ah, The K2, Yoon-ah