Ji-soo takes sudden trip to ER, Fantastic storyline to be adjusted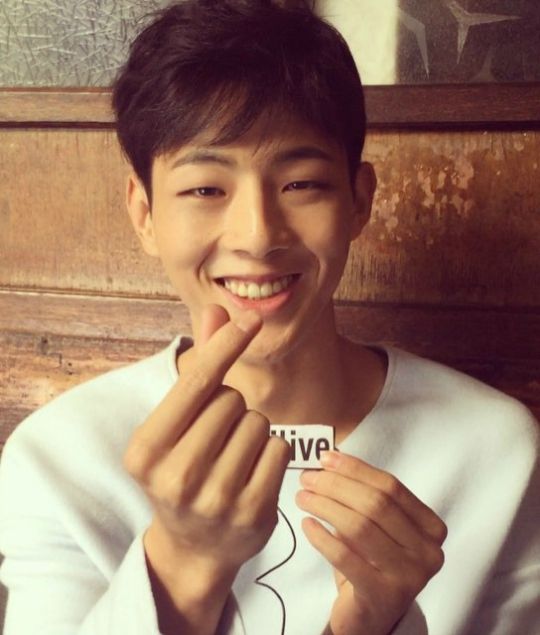 I am sorry to be the bearer of bad news today. Much-loved rising talent Ji-soo, who is currently starring in JTBC's weekend drama Fantastic and Lee Jun-ki's Moon Lovers: Scarlet Heart Ryeo, was urgently rushed to the hospital for surgery on Tuesday. For a couple weeks, he had been having leg pain, and preliminary tests showed that he may be in the first stages of bone cancer. On September 12, he was suffering from a fever of nearly 40 degrees Celsius and experiencing unbearable leg pain, and was immediately taken to the emergency room. He was finally diagnosed with acute osteomyelitis (not cancer), a severe inflammation of the bone. It was announced that the surgery went well, but he is still in recovery under strict medical observation.
Although his agency, Prain TPC, made a statement saying that they will try to make sure that the rest of his contracts and pre-arranged schedule aren't affected too negatively, it looks like Ji-soo will be out of commission for a while. Thankfully, the Fantastic production team has been supportive during his time of need. They completely agree that the actor needs to focus on his recovery for now, but that means significant changes to the plot need to be made. Moon Lovers is a 100 percent pre-produced drama, so its run has not been changed by this sudden development.
In Fantastic, Ji-soo was originally supposed to have a love line with Park Shi-yeon, whose character is a once sassy rebel chick who now lives like a slave for her in-laws that treat her worse than dirt. He was introduced last week in the drama as an up-and-coming lawyer in her husband's firm. I had been looking forward to Ji-soo finally getting a happy ending to his noona romance, but I'm not sure if that's happening anymore. The production has said he would not be cut from the drama, but they are talking with the writer on how to adjust his role.
Work is all well and good, but health is more important. Get well soon, Ji-soo. Fighting!
Via HeraldCorp News, JoongBoo Daily
RELATED POSTS