Kim So-hyun dishes on Bring It On, Ghost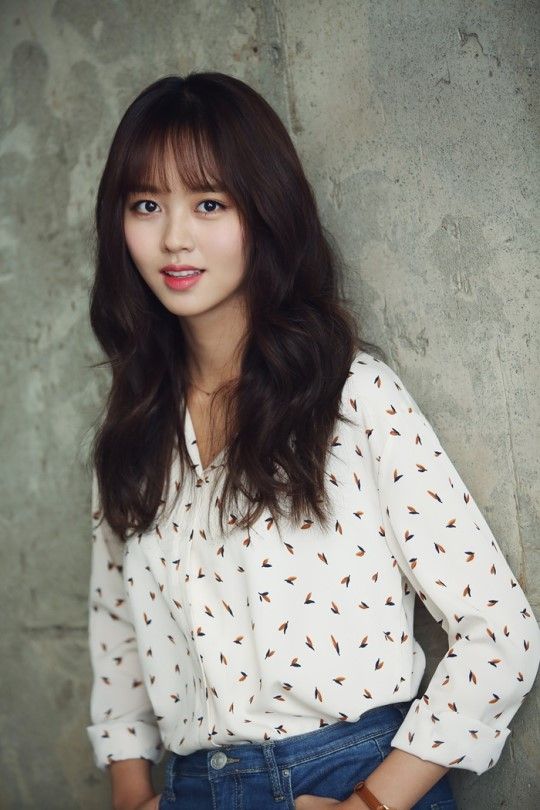 In the days following the finale of Bring It On, Ghost, Kim So-hyun (17) sat down with journalists to bid the show and her character a fond farewell. She complimented the cast and her director, and was effusive in her praise of the experience: "The environment on set was the best, so great that I wondered if it was okay to enjoy myself that much." Although she's been acting steadily for over nine years, Bring It On, Ghost exposed her to many firsts, and marked a turning point in her career.
She debuted as a child actor in 2006 in a drama special (although some outlets have her debuting in 2007 in Que Sera Sera or 2008 in an episode of Korean Ghost Stories), and perhaps because of her decade of experience in the industry, she exudes a maturity beyond her years. The press was shocked to learn from these interviews that she only started drinking coffee this year (she's discovered she loves it). The reporters, like the rest of us, had to be reminded that she's only in her teens. Kim's so polished and careful in all aspects of her life that many fans have expressed suspicions that she doesn't manage her own social media accounts.
"Many people ask, but [the social media accounts] are really mine." (Laughs.) Extremely self-aware, Kim said earnestly, "These days it is really easy to get misinterpreted on social media so it is good to take extra care. Sometimes I'll type things out and ask my mom to review what I wrote."
Kim discussed the difference between child-acting and leading roles, and how she felt before transitioning to starring roles. "You get nervous from having experience in child-acting [playing the younger version of characters]. In a short amount of time you come out in a brief but impactful role. I'm used to expressing emotions in a condensed period of time, but I was somewhat concerned about carrying a role for a longer period of time."
She made a name for herself playing the younger version of leading female roles up through Triangle in 2014, and that same year, she got the opportunity to play her first headlining role and 2-in-1 character in OCN's Reset. Kim would go on to play high school students in 2015's Who Are You–School 2015 (another 2-in-1 role), and in Page Turner, a 3-episode KBS mini drama.
While the role of Hyun-ji in Bring It On, Ghost is also that of a student, this project was decidedly different. For one, she was playing a student ghost, and two, Hyun-ji was more cheerful and bubbly than any of her previous characters.
"Watching others demonstrate bright and lovable acting on TV, I would be jealous. I wondered when I'd have a chance to act like that, and then I got scared that the opportunity would actually come. But as I met director Park Joon-hwa, I think he broke down the wall around my heart."
"When I was preparing for Bring It On, Ghost, the script wasn't available to me. I just heard that it would be similar to the original webtoon. The character setup was that she was a good fighter and a tough girl. There was some fighting in the first episode, but as my character became more and more cheerful I was truthfully a bit surprised. I sort of fell into this cheerful role. I didn't think I could do cute or cheerful. I didn't have confidence and even said, 'I can't do it,' but it was a situation in which I had to, so I sucked it up and said, 'Let's do this.'"
"I have a bright side, but after meeting Hyun-ji, I became brighter. Also, the people who collaborated on this project were bright, and were a positive influence on me. The set environment was really great. We had a hard time because it was so hot but voices were never raised on set. I'm sad it's over but I take away from the experience a light and happy heart."
She had to use a lot of aegyo in the show, and she since she's not a naturally aegyo-filled person, she admitted that she found those scenes more challenging than the action scenes.
"In the beginning the aegyo was really hard. I would even whine to director-nim, 'How do I do this?' Since I haven't experienced dating, I thought it might show and I was worried, but I found that Taecyeon oppa, who was in the role opposite me [as Bong-pal], is like me and isn't the type to stand for over-the-top cutesy behavior. Still, we had a lot of fun in the scenes where we teased each other or were play-fighting. I think a lot of our actual bright sides came out."
People were concerned about the real-life 11-year age difference between the two leads—was she?
"If I'm really being honest when I first heard my co-star would be Taecyeon oppa I was really worried. I knew 2PM well but I didn't know Ok Taecyeon as an actor. Plus he has a strong manly image, and I worried that if we were on a single screen together I would appear too young or that we wouldn't look well-matched. Since romance was one of the storylines in our drama, Hyun-ji and Bong-pal's chemistry in scenes together needed to come alive, but I was worried I would appear like too much of a child." (Laughs.) "I think the director was worried about that initially, too. But then he told us we had good chemistry together."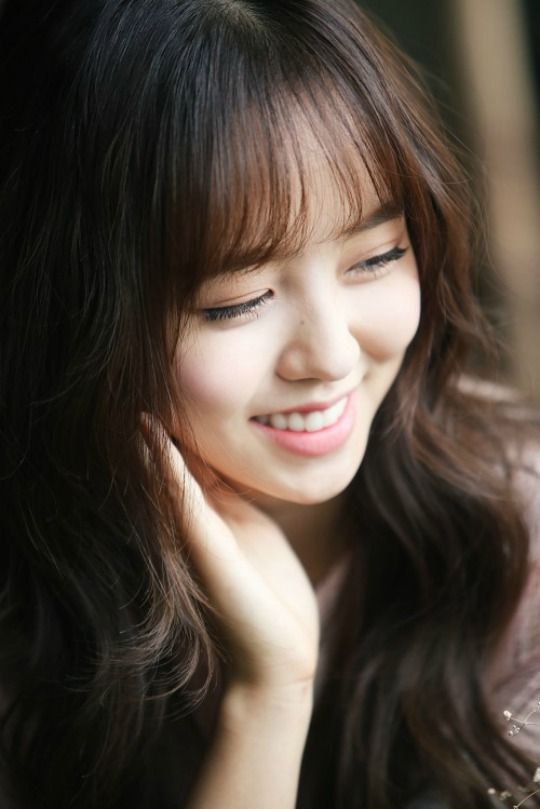 She was able to connect with Taecyeon because of his easygoing personality.
"We became friendly quickly. When you are acting in romantic roles, it is important to know the other party well so that you can feed off each other. But above all, I really like [Taecyeon] Oppa. I'm not sure how to put it — he doesn't seem like a celebrity. He doesn't pose or assume airs. It doesn't matter who it is, he treats everyone the same. He treated me like a true big brother would. His nickname is dork. He's sort of dorky but also manly, too. There's something uniquely attractive about him. Also, when you watch the two of us, Oppa was so manly I think it made my acting appear more ladylike. Fresh and pretty." (Laughs.)
"Through Bring It On, Ghost, I had a lot of firsts in terms of acting. It was my first time acting jealous, so I thought it would be awkward, but after trying it, I realized it was fun." (Laughs.) "Because Hyun-ji was a lovable character who was difficult to dislike and was forgiven for just about anything, I could glare, throw tantrums, etc., comfortably."
Among the firsts were kiss scenes, difficult drunk scenes, and one of her favorites: "There was a scene in which Hyun-ji confessed [her feelings to Bong-pal], and it was the first time the words 'I like you' crossed my lips on screen. So I was shaking with nerves and of course the script direction said something to the effect of, 'Love is dripping from your eyes.' Everyone teased me by saying, 'Let's see how you do this,' and watched me intently." (Laughs.) "But it was easier than I thought it would be. I thought of all the actors I would study in films and recalled how their eyes looked."
"The reception for this project was particularly good. I feel grateful and am glad I've chosen acting as my profession. I feel blessed to be acting now and don't want to let people down. There's no greater happiness than continuing to act and meeting good people."
About doing a rom-com again, Kim said, "I want to try it again. I hope that my next project is also a cheerful one. I've always been curious, 'What will it be like to become an adult and act in rom-coms?' I'm still young and lack experience, so I'm sure it will be vastly different [in the future]. Dating in real life? I don't have the time to build up that experience." (Laughs.) "Right now, I prefer the energy gathered from acting in new projects over hanging out or dating."
Via Asia Today, Chosun, E-Daily, Herald, Joy News 24
RELATED POSTS
Tags: Bring It On Ghost, interviews, Kim So-hyun