Kim So-hyun joins cameo lineup for supernatural romance Goblin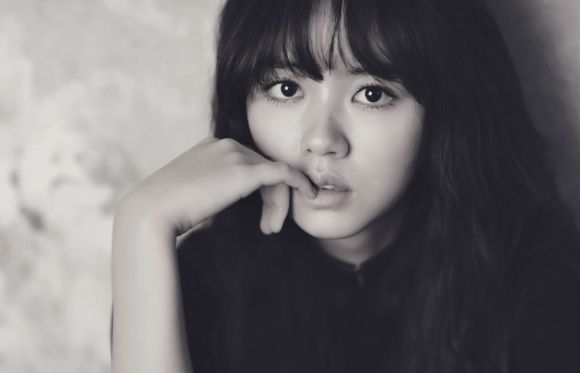 From ghost to goblin? It hasn't been too long since Kim So-hyun wrapped her last role as a ghost in tvN's Bring It On, Ghost, and she just confirmed that she's making a guest appearance in Goblin, the new supernatural romance from writer Kim Eun-sook, starring Gong Yoo (Big) and Kim Go-eun (Cheese in the Trap). Here's the important question: Will Kim So-hyun share any scenes with her Who Are You–School 2015 co-star Yook Sung-jae? Or is that asking the universe for too much?
The new series from the writer-director team behind Descended From the Sun stars Gong Yoo as a "strangely beautiful" goblin who protects souls, and needs a human bride to end his immortal life. The drama tells the story of his bizarre relationship with Lee Dong-wook (Bubblegum), a sexy and fashionable amnesiac reaper. Kim Go-eun plays a high school senior who remains optimistic despite her painful reality. Wait… the human bride is a high-schooler?! Why would you do that? Oy, with this writer.
Yoo Inna (One More Happy Ending) plays an immature but sweet and sunny owner of a chicken shop, and Yook Sung-jae is the thirteenth generation of a chaebol family that's taken care of the goblin. Oh, that makes sense — in traditional folklore, goblins are tricksters who can make anything magically appear, and in most stories it's gold. So it's possible the goblin may be the source of the chaebol family's wealth.
Kim So-hyun will be making a guest appearance in a fairly prominent role, and some sources say she'll be playing a queen. Hm, could she maybe be acting alongside Kwak Dong-yeon (Moonlight Drawn By Clouds), who's going to cameo as a king? Well now that I'm picturing it in my mind, I need these two starring in a youth drama together, stat.
Goblin will air on Fridays and Saturdays beginning in December.
RELATED POSTS