Kim Young-kwang to live in Su Ae's house for new KBS rom-com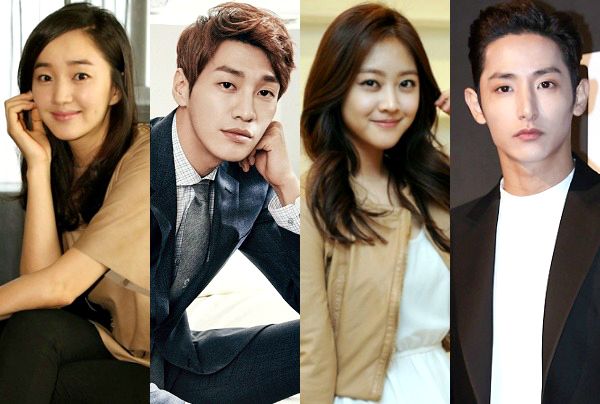 Su Ae, Kim Young-kwang, Jo Boa, Lee Soo-hyuk
The leading cast is starting to come together for the webtoon adaptation drama The Man Living in Our House, the upcoming KBS romantic comedy that stars Su Ae (Mask) as a woman who comes to her hometown and discovers a younger man living in her family home, who professes to be her stepfather. Kim Young-kwang (D-Day) is considering an offer to play the stepfather, and his real-life buddy Lee Soo-hyuk (Lucky Romance) is up for a supporting role, along with Jo Boa (Monster).
The webtoon comes from writer Yoo Hyun-sook of Ho-gu's Love and I Steal Peeks At Him Every Day (the webtoon that Flower Boy Next Door was based on). Flower Boy Next Door writer Kim Eun-jung is up to pen this adaptation as well, and PD Kim Jung-min of Princess's Man and Joseon Gunman will be at the helm. The drama is a light family romantic comedy about a mysterious young man with a rough past, and the family he wants to protect at all costs.
Su Ae stars as an independent, prickly flight attendant who believes a little too much in her own intuition, and doesn't have a very good handle on her stress levels. She expects to be printing wedding invitations any day now with her boyfriend of nine years, when he cheats on her with one of her co-workers. It leads the heroine to head to her hometown because she's in such a depressed state, but when she arrives at her family home, she finds a strange younger man living there, claiming to be her deceased mother's husband.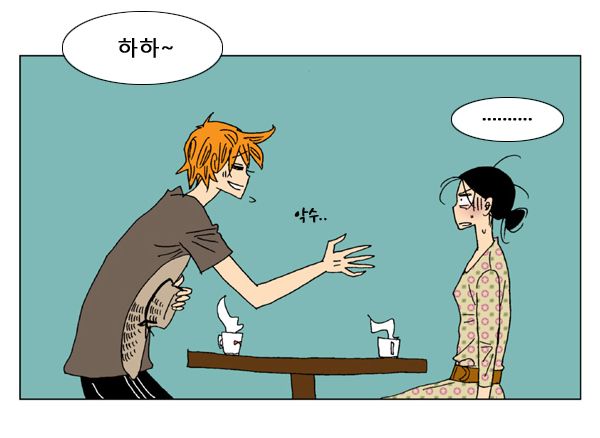 Kim Young-kwang is up to play the stepfather, a farmer who has lived a very eventful life for his twentysomething years. He's a mysterious man with opposing sides — light and dark, prickly and innocent — and he used to be a legendary gangster who dealt in bonds. The heroine is convinced he's a conman, but despite appearances, he's a warm-hearted character whose life goal is to protect his family. I don't know about the farmer part, but I can picture Kim Young-kwang's Hot Blooded Youth character growing up and then moving on from his gangster past, and playing both sides of the is-he-a-conman-or-isn't-he coin.
Lee Soo-hyuk has been offered the role of a highly competitive genius, a wealthy man with a complicated family that's fighting over inheritance claims. He has mood swings and can be cruel to some, and though he has a dark personality, he acts cool in front of others. He's a character who only believes in one thing: the power of money. I'm expecting him to be at odds with Kim Young-kwang's character, but wouldn't it be nice if they could have a bromance?
I was a little worried to hear that Jo Boa might be picking up another role so soon, when she's currently in the hospital battling encephalomeningitis and having to adjust her role in Monster because of it. But she's considering an offer to play a flight attendant who grew up poor and learned at an early age to use her looks to her advantage. She lies and steals to keep her poverty hidden, and finds it easier to befriend men than women because she can fool them easily with her lies.
I'm hoping that the drama stays true to its promise of levity despite the dark undertones in the character descriptions, because there really isn't going to be a way to pull off this bizarre stepfather romance without a whole lot of hijinks involved. And maybe a lawyer.
The Man Living in Our House is slated to follow Moonlight Drawn By Clouds on Mondays and Tuesdays in late October.
Via IS Plus
RELATED POSTS
Tags: Jo Boa, Kim Young-kwang, Lee Soo-hyuk, Su Ae, The Man Living in Our House