Lee Yo-won, Jin Gu in talks to join Night Light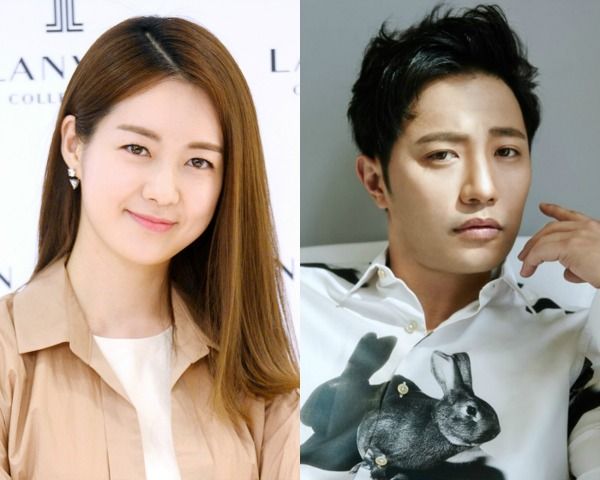 Ah, all of a sudden we have a bunch of casting news on MBC's Night Light, which just yesterday reported that UEE (Marriage Contract) was in contention to play a leading role. Now we have two more names up to join the show: Lee Yo-won (Ms. Temper and Nam Jung-ki) and Jin Gu (Descended From the Sun), both of whom are coming off well-received projects in the past year.
The drama is about ambitious people clamoring to claim more power and success for themselves, and it appears that the title is a metaphor for that ambition; these people are sleepless in their endeavor to "become owners of that light." Hence the night light.
Jin Gu is reportedly in final negotiations for the role; the character is the son of a corporate CEO with an intelligent brain and cool-headed judgment. I'm more used to Jin Gu playing salt-of-the-earth common guys than the silver-spoon rich guy, but let's see what he can do with this character.
Lee Yo-won is up to play an elegant, perfect woman who ends up clashing at every turn with the other series lead, the role currently out to UEE; that character is a young poor woman who lost her parents at a young age and takes a rare opportunity to send her life in a different direction. It's a rivalry I can see sparking, since both ladies are capable of being tough as nails and standing their ground, and I would almost fear for UEE being cut down by Lee Yo-won's iciness if I didn't feel equally confident that she could handle her own.
So far, I'm optimistic about the casting, and if the writer (Han Ji-hoon of Last, Time Between Dog and Wolf) and director (Lee Jae-dong of I Miss You, My Spring Days) can pull off a tense, conflict-laden drama that lives up to its description, I'd be up for that. Night Light is set to be MBC's last Monday-Tuesday drama of the year, premiering in November.
RELATED POSTS
Tags: Jin Gu, Lee Yo-won, Night Light, UEE