Missing each other and waiting for love On the Way to the Airport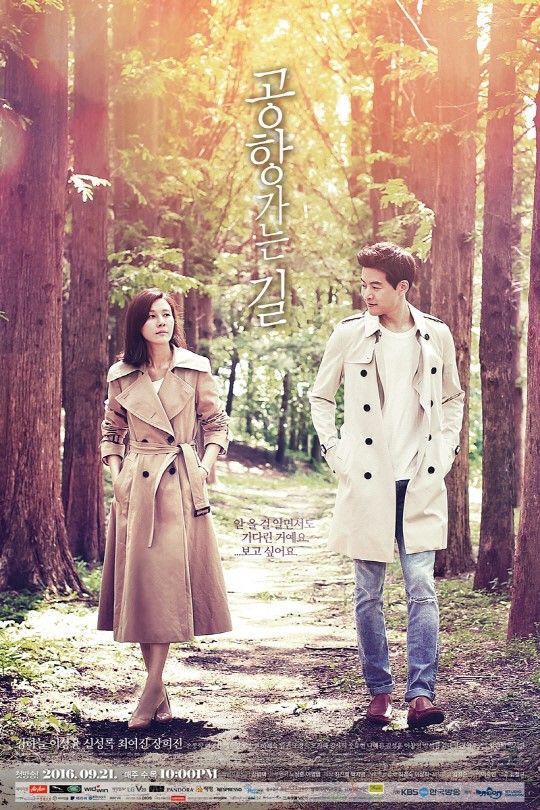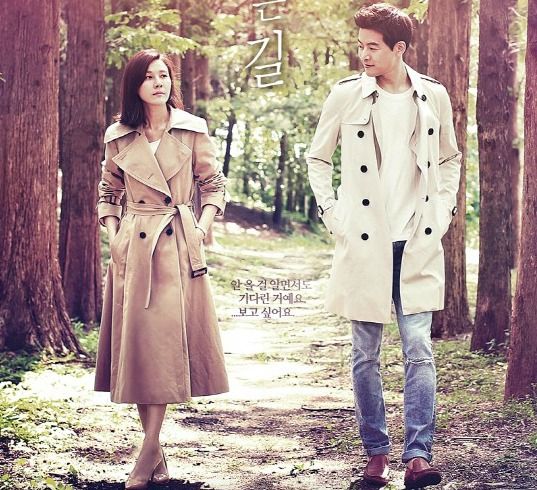 Individual character posters and the second teaser for On the Way to the Airport have just been released. In this upcoming KBS melodrama, Kim Haneul (A Gentleman's Dignity) and Lee Sang-yoon (Twenty Again) meet as strangers who become involved in each other's lives through a series of fateful coincidences. In their poster together, they sport matching trenches, while the caption reads, "I waited, knowing you wouldn't come… I miss you."
The 30-second teaser reflects those yearning feelings. In it, the leads long to see the other but are shown to be apart, until the last scene when they meet at the airport. The sentimental music and soft lighting serve to evoke a nostalgic mood, and the leads' micro-expressions emphasize their inner turmoil and conflicting emotions.
For On the Way to the Airport, Kim Haneul is a twelve-year veteran flight attendant, who has been married to her pilot, played by Shin Sung-rok (King's Face). They've been married since the beginning of her career, and they have a daughter together. Lee Sang-yoon is a part-time university lecturer with his own harmonious family, until one day a shocking incident rocks his world.
Jang Hee-jin (Mirror of the Witch) plays Lee Sang-yoon's dutiful wife, and not much has been revealed about Choi Yeo-jin's (Riders: Catch Tomorrow) character, other than that she's a chic, stylish flight attendant. Somehow these people become entangled together in complicated relationships, leading to both sorrow and happiness.
In her individual poster, Kim Haneul makes a Mona Lisa expression, wistfully thinking, "I wish nothing would change, from yesterday to today to tomorrow." On the other hand, Lee Sang-Yoon looks deep in thought while his character quote reads, "Don't forget this moment. Ever." Shin Sung-rok adjusts his tie with a chilly glare (that reminds me a bit too much of his serial killer days): "A moment of weakness? I never do anything that will harm me." In Choi Yeo-jin's poster, she crosses her arms, as her caption says, "Love isn't precious and passionate for everyone." Jang Hee-Jin looks sad and soulful in hers, which reads, "I never existed before the day you first saw me."
KBS's new Wednesday-Thursday drama On the Way to the Airport will start airing on September 21.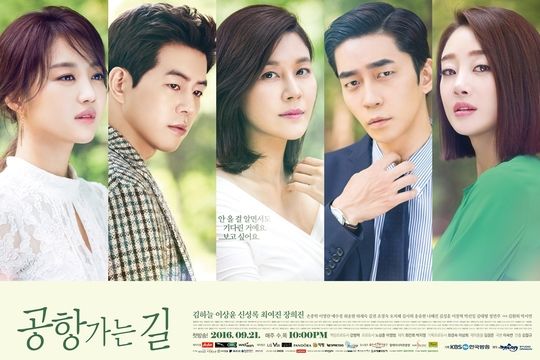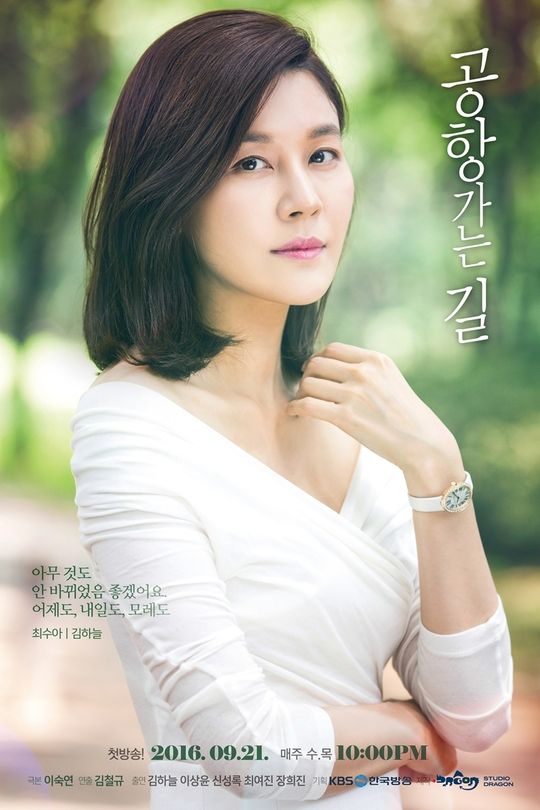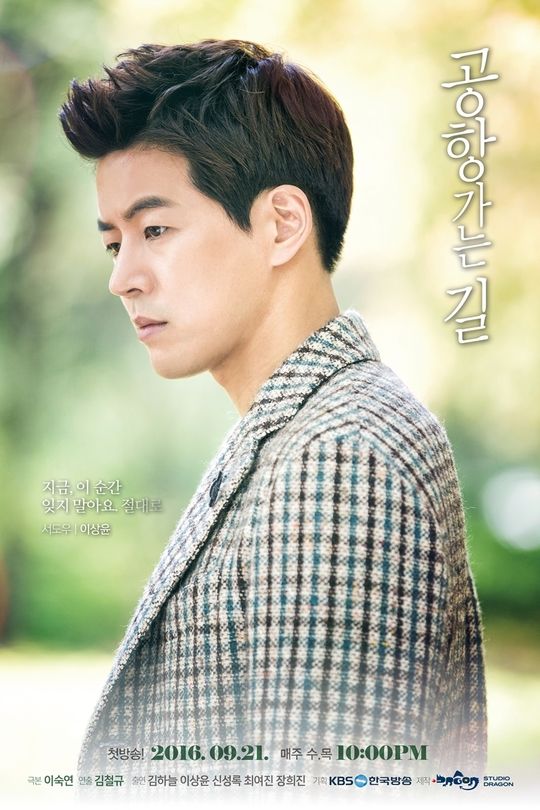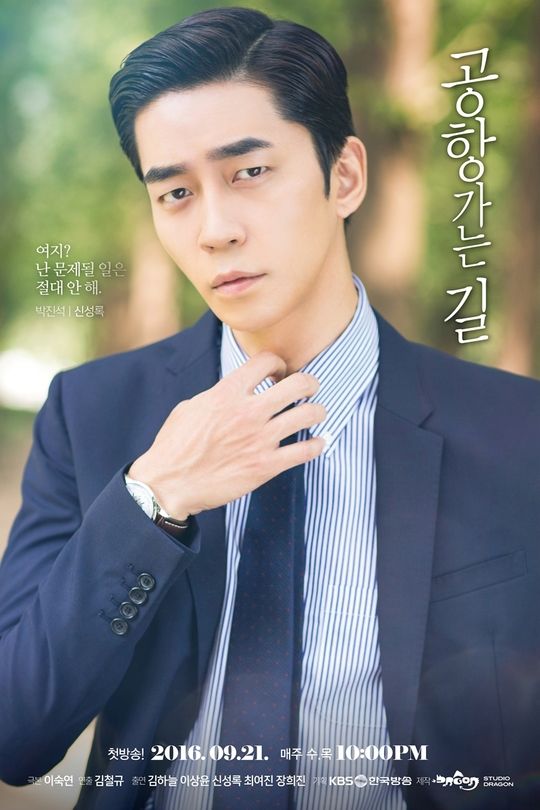 Via Newsen
RELATED POSTS