Remake 1% of Anything scheduled for broadcast this fall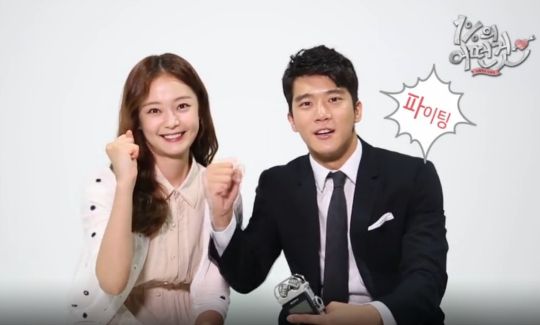 There's good news and bad news about the upcoming remake of rom-com 1% of Anything. So the good news is that the drama has finally secured a broadcaster and a time slot. The not-so-amazing news is that it's been picked up by a relatively unknown cable channel, DramaX, that usually airs drama and variety re-runs. However, the TV broadcast will be supplemented by a web release from mobile app Oksusu.
1% of Anything stars Ha Suk-jin (After the Show Ends) as a hot-headed third-generation chaebol heir and Jeon So-min (Aurora Princess) as a warm elementary school teacher. His grandfather meets Jeon So-min and is taken by her friendly and respectful demeanor, so different from his own grandson's. Thus, the wily grandfather makes it one of the conditions in his will that Ha Suk-jin marry Jeon So-min for him to inherit the company. Romantic hijinks ensue, and the rest is drama history.
I was a huge fan of the original 1% of Anything with Kang Dong-won and Kim Jung-hwa that I'm a bit afraid for the remake. After all the press, I'd thought that this show would be picked up by one of the major cable channels like JTBC or tvN, if not the Big Three. But, the simultaneous TV and web broadcast should prove to be an interesting experiment. The Oksusu version will start airing a bit earlier with CGI effects more suited for a mobile interface, while the DramaX version is being released a week later which gives them more editing time to produce a more finished product. Double releases have been done with short drama specials and variety shows, but if this succeeds with a longer miniseries, there may be more combination formats in store for us in the future.
The 100 percent pre-produced remake of 1% of Anything will air Wednesday-Thursday on DramaX starting October 5, and on Oksusu starting September 30.
Via WowTV
RELATED POSTS
Tags: 1% of Anything, Ha Suk-jin, Jeon So-min