Song Ji-hyo as a world-class supermom in This Week, My Wife Will Have an Affair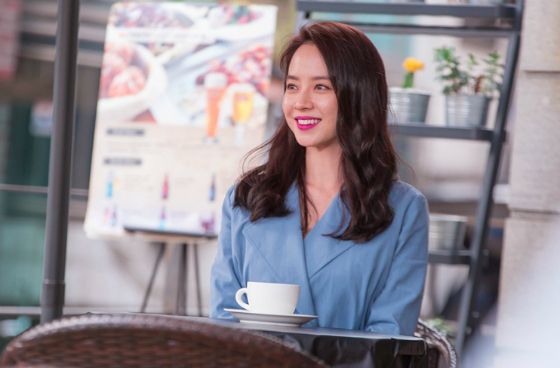 I'm already amused by the character descriptions for JTBC's new comedy This Week, My Wife Will Have an Affair: Lee Seon-kyun (Miss Korea) stars as a hapless beta husband who can't even confront his successful alpha wife that he suspects she's having an affair. So instead of dealing with it head-on, he turns to the internet (naturally) to seek help on how to save his marriage. Song Ji-hyo (Ex-Girlfriend Club) plays the titular wife who's perfect in almost every way, but may step out on her husband. He's got three days to stop her, no backbone to confront her, but a lot of internet advice. What could possibly go wrong?
I like that Song Ji-hyo is trying on a different sort of character in this drama, as a polished career woman who's got it all together. Her character is a successful, well-paid team leader at a graphic design firm, a supermom, and a beloved wife of eight years. She's never once made a face at her in-laws who barge into her home whenever they please, and her husband loves her unconditionally and has complete faith in her. Well, maybe he did…
Lee Seon-kyun plays her husband who had dreams of becoming a movie director, but ended up a PD of an outsourcing production company. His current project is a low-rated TV show introducing new movies, and his only real source of pride in life is his wife. He starts out a marriage devotee, but then he discovers that his wife is about to have an affair, and after worrying himself sick about it, he turns to the internet for help.
BoA (Anticipating Romance) and Lee Sang-yub (Master—God of Noodle) play a writer-PD couple, each dealing with marriages in their past and present. And Kim Hee-won (Awl) and Yeh Ji-won (Oh Hae-young Again) play a divorce attorney who cheats on his wife, and the wife who acts naive but is hiding her claws.
The show promises to weave together the three couples' stories about contemporary marriage in a comedic, upbeat way. On paper the plot sounds like serious business, but I trust Lee Seon-kyun to make his character's betrayal and anger somehow pitiful in the most hilarious way possible.
This Week, My Wife Will Have an Affair follows Fantastic on Fridays and Saturdays beginning in October.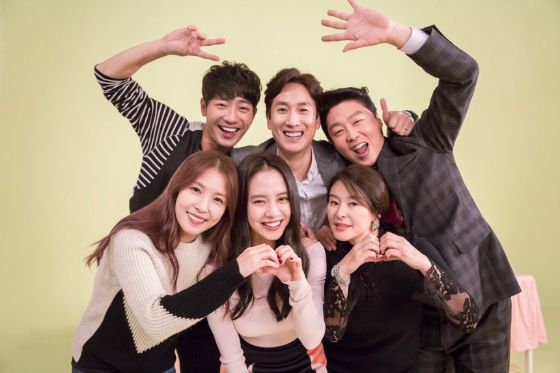 RELATED POSTS
Tags: Lee Seon-kyun, Song Ji-hyo, This Week My Wife Will Have an Affair