Spill the Beans: Sisterly bonding and bizarre fanfiction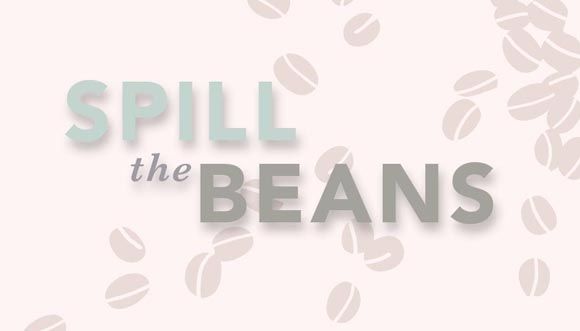 To submit your story, email us your stories, and we'll keep sharing them as long as you guys keep sending them in.

Kdramas know how to bring people together. Buddy shares her story:
I was a kdrama fan ever since I was in high school, and I never thought that kdramas can bring people closer to each other. Sounds cheesy, but kdramas were literally the bridge that got me and my stepsister closer to each other.

Until my senior year in high school, I thought I was an only child. Then, I met my unni from my mother's previous marriage. From then on, she'll be staying with our family. However, we are both introverts, which made it harder to keep the awkwardness out of our relationship. We only had veeeery small talk for the first two months. Me: "How's your day at school?" Her: "It was great :)" Both of us: "…." We couldn't seem to have a conversation that reached at least five sentences.

Then, one midnight, when I was watching You're Beautiful, she knocked at my door and asked what's going on. Apparently, I was so loud. I invited her in, and with some snacks, we laughed and swooned our way through three episodes that night. Thanks to You're Beautiful, we got more comfortable around each other. Since then, we started to talk more (and some more, mostly on our Oppas) to the point that our parents wondered how we managed to do so. When I entered college, we made a vow to only watch kdramas if we are together. Since then, we laughed/cried/got surprised/felt meh/proclaimed war over male characters in a lot of dramas, including Rooftop Prince, The King 2 Hearts, Who Are You-School 2015, the three Answer Me's, I Remember You, Healer, etc.

Right now, she's claiming to be Seo In-gook's future wife, while I proclaim my undying love for Yoon Shi-yoon Oppa <3 (we used to fight over Lee Seung-gi, with hair snatching and all). But even though I love kdramas and Yoon Shi-yoon to the moon and back, I love my sister more, and I would never want to live my life without her. Thankfully, because of kdramas, I got to see that she's such a caring and an amazing person. Getting closer to my unni is why I never regret pulling all-nighters for kdrama marathons.

Well, this is something I don't ever want to imagine. Crap, too late. ZurnTheUrn tells a strange and interesting tale:
So I started watching dramas back in 2009, and the way I came to dramaland is kind of embarrassing and a part of my dark past that I look down on now. It all started with Twilight. I know. And I was one of those diehard Edward Cullen fangirls. Before you roll your eyes, let me tell you, I was only thirteen. Still embarrassing, but what did I know.

I thought true love was stalking a girl while she's shopping or watching her while she sleeps. Anyway, being a diehard fangirl, I was devastated when I no longer had another Twilight book to read, so I did what all good fangirls do… I joined fanfiction.

I found other crazy people like me that helped me feel not so alone in my rather unhealthy obsession. It was stupid. But I was happy.

And then came the fanfic that would change my life: "Boys Over Flowers." I'm not kidding. That was literally what it was named. It was quite genius, actually—the writer used the Twilight characters and the kdrama plot line and IT WORKED. I still remember it all, Edward was Jun-pyo, Jacob was Ji-hoo and Bella was Jan-di. Of course the writing was also pretty good so I was HOOKED. I finally found another reason for my existence… until the chapters ran out and I found out the writer took at least two to three weeks to update a new chapter.

But she let us know that the plot line came from a kdrama and so, being unable to wait weeks for a new update, I looked up the kdrama—and well, as they say, the rest is history. Despite how much I make fun of Twilight now, I am grateful to it for introducing me to dramaland and its thriving community of some very intelligent people.

And of course, kdramas have had the positive effect that Twilight never could have had—I yearn to be like the strong female lead in kdramas who always manages to find a way through every difficulty… which is quite opposite of what Twilight taught me about independence and girl power (I hate you, Bella).

We all know what it's like to lose sleep to kdramas (and to sob to them, too.) Jae shares:
Hi Dramabeans!!

I've been addicted to kpop since the young age of eight, but I've never really gotten into dramas until a year ago—what a shame! But since then, I've been on a slow descent into hell… I mean, kdramas.

The very first drama I picked up was The Suspicious Housekeeper. Bam—suddenly sleep was a foreign word to me as I hid underneath my covers with my phone watching as many episodes as I could with low volume in the dead of night. I'm going to take a second here to thank kdramas for building my tolerance to getting less than six hours of sleep.

The thing is, my parents are Asian, and I'm pretty sure all Asian parents have a talent for sneaking up in the middle of the night just to do a random check. One time, I was caught (and worst of all, I was sobbing because it was the part in Doctor Stranger where [SPOILER ALERT] his dad dies, and my mom as just there asking what I was doing at midnight, and why I was sobbing. At least since then, I've been able to hear even the quietest of squeaks or the turning of a doorknob, so thanks again, kdramas.

2015, well, that was when I discovered Running Man. If I thought trying to mask my angry sobs over Doctor Stranger was hard, trying to not laugh out loud in the middle of the night was worse. Seriously, I may have hyperventilated for a good part of 2015 from all the Running Man episodes. I've pulled several all nighters just to finish dramas in time for another one to wreck me, and I've nearly gotten viruses just trying to download them for offline viewing.

Thankfully now, I'm not the only one obsessed with dramas, and I've dragged my sister down along with me!! Also, thank God for this site when I had school and could not watch the latest episode of School 2015. You guys are great, honestly!

Thank you, jellybine! We wouldn't be here without fans like you.
Hi Dramabeans,

I was in high school when I first started to love watching Korean dramas. I watched and loved Goong, Full House, and Coffee Prince, but I was still watching dramas occasionally. Until.. I watched Boys Over Flowers, then I started searching every drama for Lee Min-ho, then every good drama of other actors or certain writers.

I kept on watching completed Korean dramas marathon style which kept me sleepless for most of the weekends. The craziest marathon I had was watching Dong Yi on weeknights when I had classes and exams on weekday mornings. I think I only got to sleep around two to three hours during that time. I also ignored my boyfriend's text messages because I was soooo busy.

I discovered Dramabeans during this time, and read recaps on my super fave dramas. I also watched almost all of the dramas in your Drama Rating section with a 7 or higher rating. Now, I am watching four to seven ongoing dramas and I'm constantly updated on which drama to expect next.

Thank you, Dramabeans, for opening up a whole new amazing platform for us drama lovers. From an occasional watcher, I am definitely now an addict who is gripped heart, body, and soul by dramas.

RELATED POSTS
Tags: Spill the Beans