Team Dramabeans: What we're watching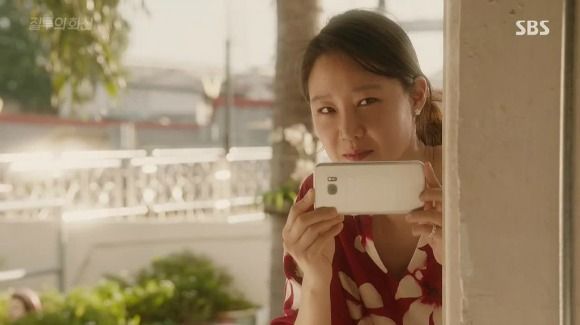 Hello party people, it's time for another team check-in! This week, new dramas rolled in, which I was eager to check out, while older dramas stepped it up and got more interesting, so overall I was left with a pretty happy feeling in my little corner of dramaland. Of course, some shows gave higher highs than others, but I find that the good thing about dramaland is that goodwill from one show can often spill over and make me feel happier about the others — or at least, dull the negatives. I hope your week was equally cheer-inducing… but if not, that's okay, tea and sympathy is what we're good for. –javabeans
Currently recapping: Moonlight Drawn By Clouds

Fantastic: I'm eager for the cancer secret to be out so the couple can start enjoying some quality time together while they can, because while petty jealous is funny, I like that they bring out the best in each other when they're on the same side. And as much as I hate Park Shi-yeon's in-laws, I actually think this is the best way to do drama villains: They're suuuper easy to hate, and you know she's going to get her comeuppance eventually so there's a grim satisfaction in watching them abuse her now with the anticipation of their eventual downfall. (It had better be epic.) It sounds like everyone's committed to Ji-soo keeping his ultimate storyline intact, and I couldn't be gladder, since I'm dying for Park Shi-yeon's comeback arc and his place in it.
Cinderella and the Four Knights: I'd found it really hard (I mean, really hard) to keep going with this show for weeks, but I finally got past the hump (Episode 6) and it felt like it turned a corner; I proceeded to binge-watch the rest and am actively looking forward to new episodes. The show is silly, no doubt, but it's not without its light-hearted charms, and at some point the relationships finally started grabbing my interest. Probably about the time Jung Il-woo got over his sulking and started smiling.
Moon Lovers: Scarlet Heart Ryeo: This show can at times be so exciting and compelling that it's jarring when it abruptly shifts gears and loses its focus with all those other characters I don't care about, who take up so much time. I don't know why, when the Su and So show is so frequently electric — although I will admit that my opinion on IU (as generally fine) did take a hit when I saw this come along to show us what-if. I'm wistful over what could have been if this drama had a director who had a better handle on its material and tone. And knew to take a goddamned master shot every once in a while.
Drinking Solo: I love Park Ha-sun; she's adorable and shameless and unembarrassable, which sure comes in handy when you're a rom-com heroine. I'm already feeling pangs for Gong Myung's noona-crush, but am determined to at least enjoy his cheerful puppyness while it lasts. And the two gosiwon fools are turning into a scene-stealing Odd Couple to remember, which is always good for at least one laugh that pops up out of nowhere.
Shopping King Louis: I spent the first half of the show wondering, "What the heck?" But it helps to recalibrate expectations from "standard contemporary rom-com" to "absurdist fantasy comedy that takes place in a parallel world where people react differently to everything." It reminds me of Modern Farmer (with way less toilet humor), in that it does require a full buy-in of the world and its unrealistic tone, but can be quirky and fun once you accept it.
On the Way to the Airport: I thought the premiere was well-done, and I like that the tone is thoughtful without being overly melodramatic. I was on the fence about watching the show because the premise alone didn't grab me, but the show was executed well enough to keep me going for now. I do find it odd that the director keeps insisting it's not an adultery drama, though — 'cause technically speaking, married people falling in love with people who aren't their spouses is the textbook definition of adultery. I mean, I want Kim Haneul and Lee Sang-yoon to leave their weirdly terrible spouses and be happy together too, but let's not ignore the meaning of words here.
Cinderella and the Four Knights: I'm still not sure I believe the "why" behind anything in this drama, but there's a sweet underdog charm to this show, plus now I'm at the cute part, and I'd be stupid to quit when I've finally gotten to the cute part!
Drinking Solo: Sometimes the heroine frustrates me when she doesn't stand up for herself, but she's just so endearing, and the show always manages to put a smile on my face with its relatable, everyday comedy. I can't wait until Ha Suk-jin is stewing in jealousy at the puppy romance. But most importantly, I want a Gong Myung for me.
Moonlight Drawn By Clouds: I feel an angsty turn coming 'round the bend, so I'm going to bask in the swoon for as long as humanly possible, and then wait until javabeans tells me it's safe before I watch the next episode.
Moon Lovers: Scarlet Heart Ryeo: It took four weeks, but I'm finally interested in something—the heroine having visions of Wang So's future as King Gwangjong, and being conflicted about it. I just wish she'd do something smart with her limited knowledge of history instead of flailing all the time.
Jealousy Incarnate: I love Jo Jung-seok in love. It makes my insides all gooey. He's still a petty fool, but now he's a petty fool in love, and he's totally won me over. True to its promise, Jealousy Incarnate is doing jealousy in every incarnation possible—petty, embarrassing, funny, angsty—and now in the moving way that tugs at all the right heartstrings.
On the Way to the Airport: I checked out the first two episodes, mostly because of my stubbornly unending crush on Lee Sang-yoon post-Liar Game. It's a beautiful show that piques my curiosity (namely, why is Jang Hee-jin such a terrible mom?), and lingers on the emotional beats in a good way. It's a solid contemporary melodrama, though I can't promise I'll still be here if it ever turns into a tearfest.
Shopping King Louis: I almost wish I'd seen the ever-so-slightly-saner second episode first, without seeing the first one. This show starts out really crazy and weird, but by the second episode the leads meet and there's a cheery, easygoing dynamic there that I want to come back for. It's still a show I find hard to take seriously, but Seo In-gook is awfully adorable as a lost puppy, even one that seems a few marbles shy of a full set.
Currently recapping: Cinderella and the Four Knights

Moon Lovers: Scarlet Heart Ryeo: This was the week I learned about the two different cuts floating around…and urgh! I was not pleased to say the least. However, I still look forward to this show every week, and after I finish both episodes, I scramble to YouTube to watch any and all behind the scenes footage. I love me some bloopers!

RELATED POSTS
Tags: 1 show to rule them all, Cinderella and the Four Knights, Drinking Solo, Fantastic, Jealousy Incarnate, Moon Lovers: Scarlet Heart Ryeo, Moonlight Drawn By Clouds, On the Way to the Airport, Shopping King Louis, What We're Watching