The Good Wife: Episode 16 (Final)
The Good Wife pulled in its highest rating yet (6.2%) for the finale, breaking its heretofore usual "Saturday night slump." Perhaps everyone wanted to make sure they had the chance to watch Hye-kyung in the courtroom one last time as she goes up against her husband to defend the man (and law firm) that have now become an important part of her life.
EPISODE 16 RECAP
As they sit in the stands of the empty baseball field, Hye-kyung asks Joong-won about the rumors of him bribing judges. He admits that he used to lend money to the guys on his baseball team — nothing illegal, just helping out a friend and teammate. He would also help out on cases for a lowered fee, which led to rumors of him doing favors for other lawyers and prosecutors.
It's all in the past, though. He hasn't loaned money recently, and he's never bribed a judge. He just never bothered to stem the rumors when they started, thinking anything that would help the firm gain new clients would be a good thing.
Hye-kyung asks him for the names of a some powerful judges that was on the team that Joong-won never worked with before, and therefore the prosecution can't touch.
Tae-joon has already heard that she's taken on Joong-won's case, and asks if she's there to negotiate. But instead she's there to tell him to only speak to her directly about the case and not spread rumors through the media. She name drops the judges Joong-won just mentioned, adding that she's received calls about them, and Tae-joon tells her those aren't the ones they're investigating.
She insists that somehow there was a media leak, but it didn't come from her. Which means the prosecution is going to look responsible for leaking the names of judges they're investigating.
Joong-won meets with Dan, asking her to continue her investigation and find out exactly which judge and lawsuit the prosecution is looking into. Joong-won's a little nervous, though, because it's not like he was always the most ethical lawyer.
The DA treats Tae-joon and Chief Prosecutor Choi to lunch, but it's more to complain about how his phone keeps ringing off the hook about Tae-joon's case. Tae-joon insists that corrupt judges should be punished, but the DA is shocked to discover that he's going up against his wife's firm.
Things get officially serious when Prosecutor Park arrives with some other prosecutors and boxes to confiscate Joong-won's documents. As his men paw through Joong-won's office, creating a mess and causing a ruckus, Hye-kyung demands as Joong-won's lawyer to meet with Tae-joon and discuss the case. She wants to know what her husband's strategy is, and it'll be easier to find out face-to-face.
The prosecutors offer Joong-won a one-time deal of just indictment if he tells them the name of the corrupt judge, but Joong-won resists, pointing out that he'll lose his license to practice law. Tae-joon smirks as he asks if Hye-kyung is recording their conversation, but she points out blackmail is his go-to strategy, not hers. Ha!
She tells the prosecutors that she's willing to discuss settlement since the case will irreparably damage the firm's reputation, but first she needs to know the names of the judges they're looking into. Tae-joon rattles off a bunch of names, but they're not the ones Hye-kyung knows about. However, Tae-joon seems satisfied, and tells her that he'll see her later.
He reveals to Prosecutor Park that they only really came because he wanted to see Joong-won's face as he listed all the judge's names. He got a flicker of a reaction when he mentioned Judge Moon's name, so that's the judge they'll investigate further.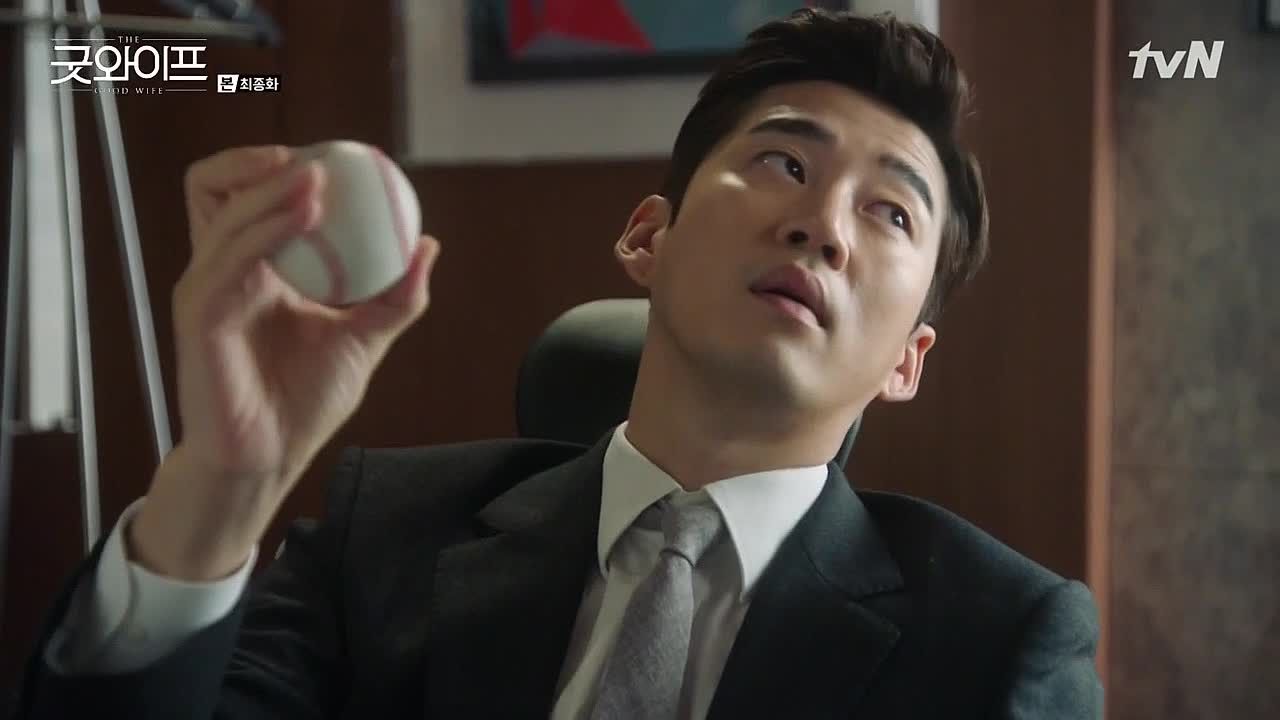 M&J firm is in turmoil as the senior employees discuss what to do about Joong-won. Meanwhile, he sits in his office, aimlessly tossing his baseball into the air. His clients don't want to work with him right now, so he doesn't have anything better to do. Myung-hee tells him that currently the status of the firm is tenuous — the staff is nervous and the clients are skittish.
He offers to step down in his role as co-president and Myung-hee accepts his offer. Now he's nothing more than one of M&J's clients. David is eager to pounce on Joong-won's misfortune, however, and asks if he can have Joong-won's office since he no longer needs it. But Myung-hee firmly tells him that this is just temporary — Joong-won will be back once the case is over.
As Joong-won packs up his personal belongings, Hye-kyung stays late to work on his case. He pops into her office, asking if she wants to take a break and learn how to play baseball. Baseball date, take two! They're super adorable as they throw the ball back and forth, and it's so refreshing to see them laugh and smile together.
Dan meets with Joon-ho over a drink, but as she's asking him what case Tae-joon is focusing on, Prosecutor Park appears to tell her that she's out-of-line asking for information about an on-going information. She says it was just conversation between a couple of friends, but Joon-ho's sad puppy dog face makes it obvious this was a set-up. Dan glares at him, offended by his betrayal, as Prosecutor Park has her arrested and led away in handcuffs.
When she arrives at the office the next morning, Hye-kyung is surprised to find out that Joong-won is no longer a part of the firm. Myung-hee reiterates that it's only temporary, and that unfortunately, due to the nature of the case, the firm can't really help him beyond having Hye-kyung assigned to his case.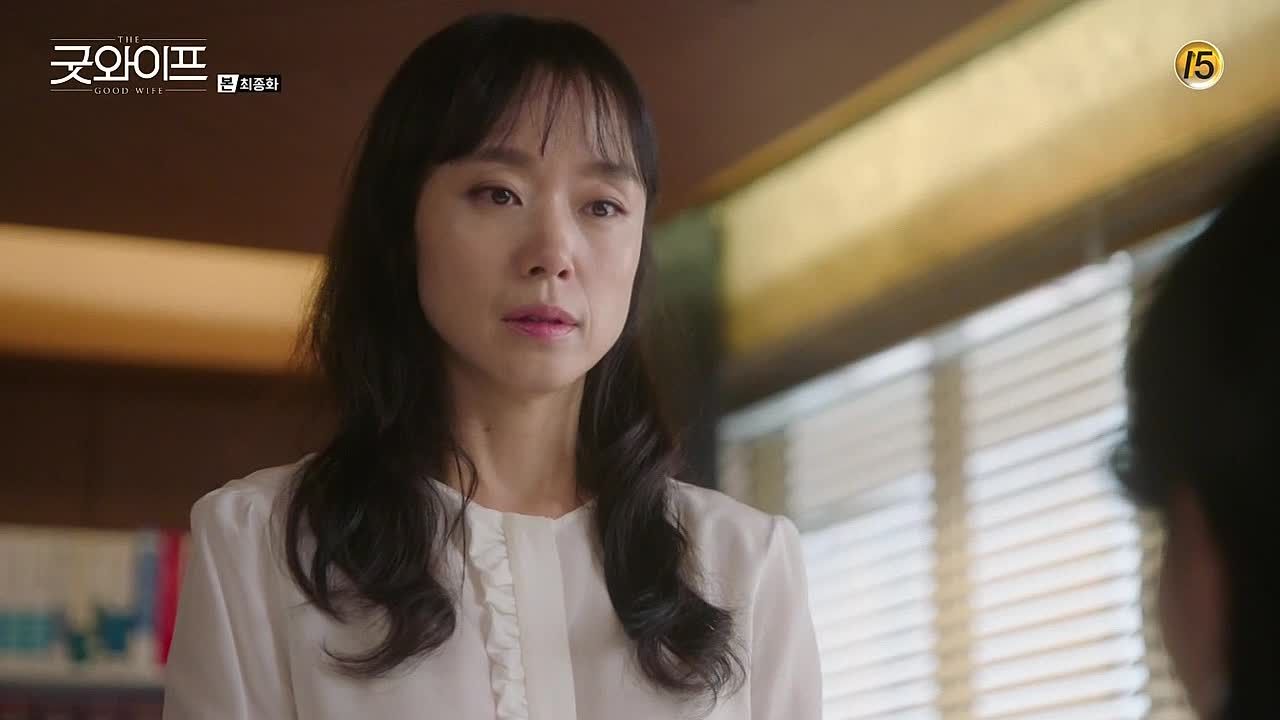 Myung-hee asks that she inform her first if Joong-won is actually guilty so she can prepare the firm, but Hye-kyung reminds her that due to client-attorney confidentiality, she can't reveal that information. Fair enough, and Hye-kyung's next task is to go get Dan from jail.
She first stops at the courthouse to see Tae-joon, demanding that he release Dan. He tells her that they're preparing the summons, and Myung-hee will be the first to go on the witness stand. But Hye-kyung firmly orders him to make sure Dan is released by the time she arrives at the police station or she'll accuse the prosecutors of false arrest. As she leaves, Tae-joon warns her that Joong-won is not as innocent as she thinks.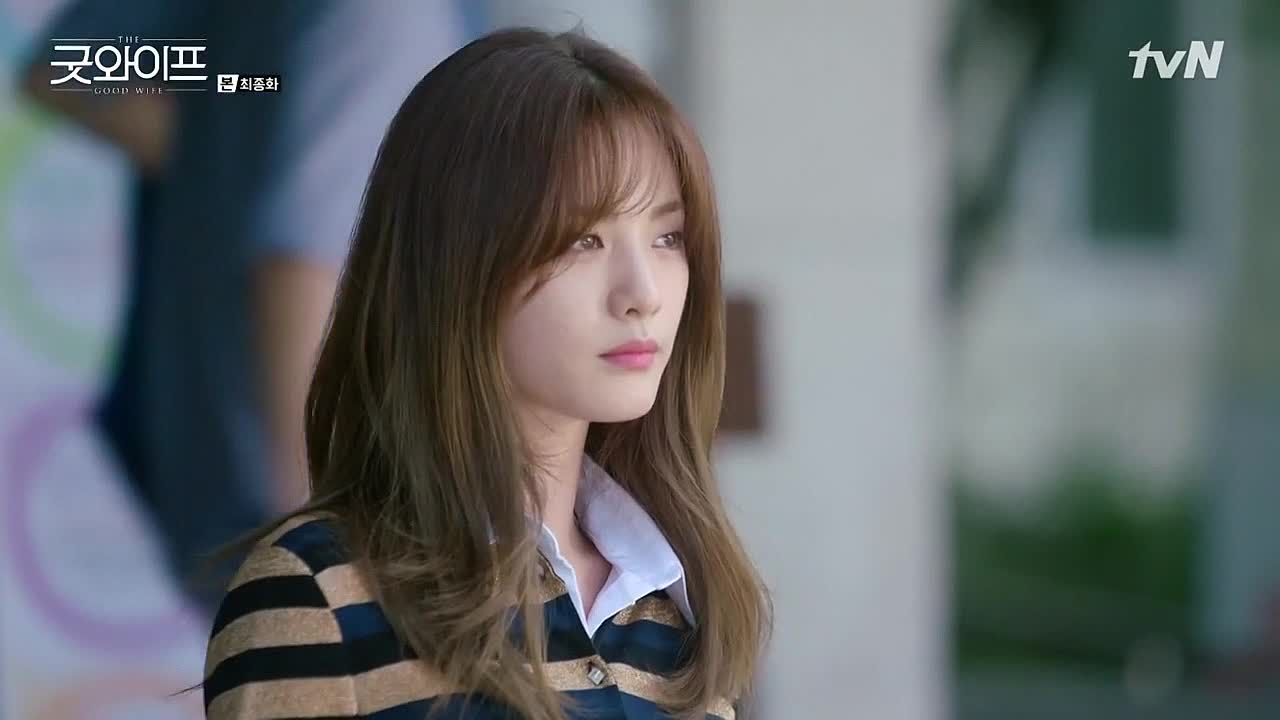 Although her face is predictably unreadable, it seems fair to say that Dan's surprised to see Hye-kyung is the one picking her up at the police station. She reveals that, as a favor for Joong-won, she was looking into Tae-joon's investigation, and she assumes she was arrested in their attempt to get more information. If Hye-kyung wants to know more, she should ask Joong-won directly.
The women ride along in stiff silence until Dan tells her to drop her off at a bus stop. Hye-kyung then asks her why she didn't tell her about finding Seo-yoon, and Dan says she just didn't want it to be awkward between them. She helped because she could, that's all. But Hye-kyung tells her a sincere "thanks," giving me hope that this friendship can be restored.
Myung-hee meets with Tae-joon, who implies that Joong-won stepped down out of guilt to prevent the firm's reputation from being too tarnished. She doesn't seem to believe that Tae-joon just wants to warn her to not protect her brother, for the sake of her firm.
Hye-kyung muses over the case, and it looks like she may have some doubts about Joong-won's innocence. She calls Chief Prosecutor Choi and offers to make a deal — she wants to know exactly what judge and trial the prosecutors are investigating. Joon-ho slips Dan the information, and then sadly tells her that this is the last time he'll be able to help her.
Hye-kyung gets home late that night, surprised to see her son still up, waiting for her. He's seen the news about the case, wondering if Tae-joon is the prosecutor. He tells his mother that she hopes she wins, which delights her.
The next morning, Myung-hee asks Hye-kyung what her strategy is to defend Joong-won — she doesn't care if he's innocent or guilty, she just wants to know how Hye-kyung is handling it. Hye-kyung points out that if she tells her, then she'll be involved in the case, and she specifically said she was going to stay out of it to protect the firm. But Myung-hee's realized that it's more important to support her brother as her family and colleague. Aw.
Hye-kyung stops by David's office — she knows he's on the witness list. He reassures her that he's got it handled, but Hye-kyung insists that they prepare his statements. Hahaha, Myung-hee watches in amusement as he petulantly follows Hye-kyung to the conference room, grumbling that he's her senior and shouldn't be bossed around by her.
Joong-won is there to discuss the case as well. They've found out the specific lawsuit the prosecution is focusing on as proof of bribery is a tax-rebate case that Joong-won won, even though he thought they'd lose. When Hye-kyung asks if gave Judge Moon any money, he admits that he loaned him $5,000 — which the judge has yet to pay back.
Privately, Hye-kyung asks if he really has given bribes. He insists that even if the judge's rulings went his way, there was no bribery. But he's been worried about her finding out about the case, since he knows it makes him look suspicious. She tells him that the law is vague, but so are relationships, and she doesn't believe he's the type to bribe anyone.
The morning of the trial, Joong-won and Hye-kyung are swarmed by reporters. Hye-kyung tells them that the prosecution's claims are unfounded, and that while there was money exchanged, the amount was too small to be considered consequential.
As the trial commences, Prosecutor Park brings his first witness to the stand: Myung-hee. His line of questioning makes it seem like Joong-won purposefully took over the case she was working on right after he learned that Judge Moon was presiding.
But when Hye-kyung questions her, it's revealed that Joong-won took over the case because she was sick at the time, and hospitalized with uterine myoma during the time of the trial. It was a condition she wanted to keep confidential, so her brother offered out of the kindness of his heart take over her caseload. Oh, and his off-the-charts confidence in winning the case is normal for him, no matter what the case or who the judge.
Except Joong-won is shocked to discover that Myung-hee was sick back then. She tells him that she's always respected him as a lawyer, and the reason she asked him to step down as co-president of the firm was for his own protection. Aw, big sisters are the best. Myung-hee's time as a witness is over, and she tells Hye-kyung it's all up to her now.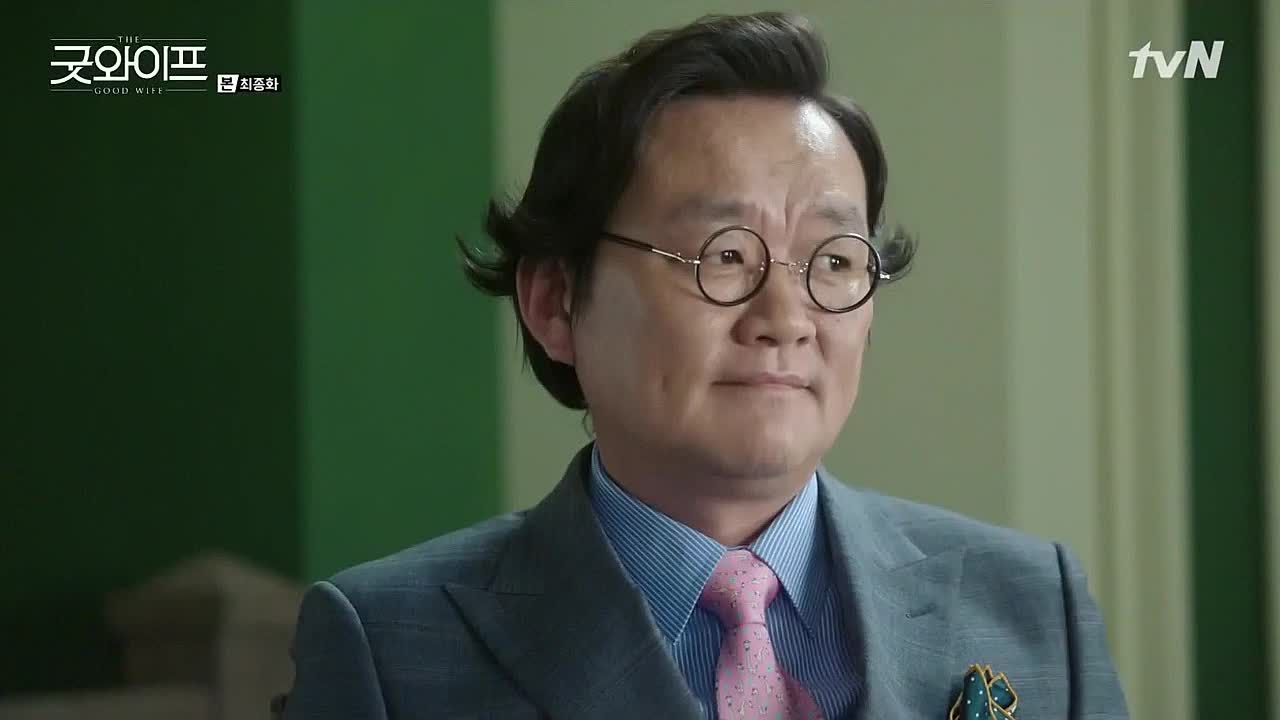 The next witness is David, and he plays up his foppish character as he explains that an interview where he described Joong-won as someone who was willing to do anything — including commit a crime — to win a case was just trendy hyperbole, and that the discount they gave Judge Moon for his divorce case was due to them working in the same field.
When it's Hye-kyung's turn, she reveals that M&J have given "industry" discounts on services to others in the legal field, and if the prosecution is looking at the cheap rate they gave Judge Moon for his divorce, then they should also look at the rate they charged for Tae-joon's case.
Afterwards, David is impressed by how fierce Hye-kyung was during the trial. Hey, it's all in a day's work.
Tae-joon asks to meet, and it's not to talk about the case. He's heard from the kids that Hye-kyung told them about the divorce. She admits it was hard to tell them, but they understood. She asks when he'll return the signed documents, and she reassures him that he'll always have the chance to spend time with their children.
But Tae-joon has another reason to see her, and hands over pictures of Joong-won giving a thick envelope of money to Judge Moon. Tae-joon says these were taken a day after Joong-won found out that they were investigating the judge. Hye-kyung realizes that Chief Prosecutor Choi was actually working with Tae-joon the whole time.
Tae-joon says he's just proving that Joong-won isn't the innocent person she keeps insisting he is. He's determined to open her eyes to the truth, but she just sighs, reminding him that he only starts his investigation after deciding who's guilty, and then sets traps for that person. But Tae-joon says he's merely waited for Joong-won to fall into his own trap.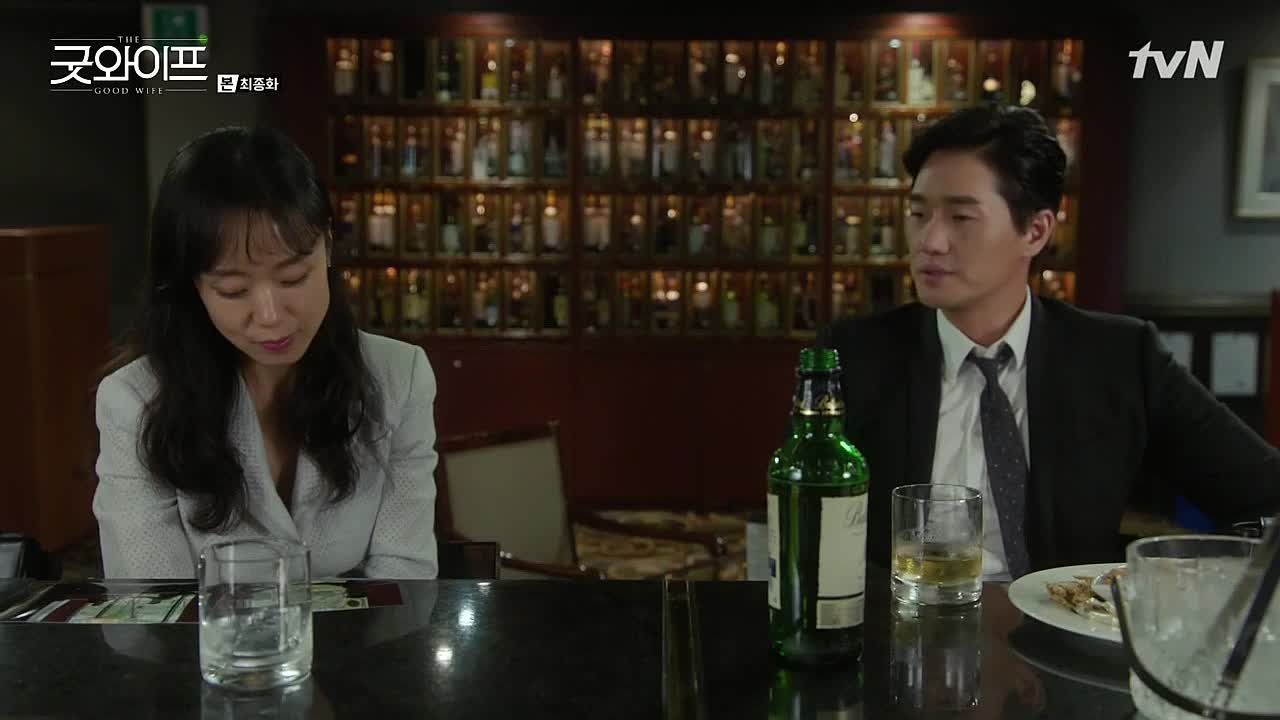 He reassures Hye-kyung that she did well, though, and they'll offer to cut down Joong-won's sentence once he reveals the other judges he's bribed. Amused, Hye-kyung asks if he's got it all figured out already, and Tae-joon dramatically tells her that he's only doing it because he was worried about her. He warns her that she shouldn't bother going to the trial tomorrow — she'll only be embarrassed in court.
Instead, she points out that he's not doing this out of concern for her. He's really only thinking about himself, and would instead love to see her be defeated in court.
The next morning, Hye-kyung is sitting at her spot at the defense table, and Tae-joon warns her that he'll be conducting the witness questioning today. He calls Joong-won to the stand, and asks him about his recent meeting with Judge Moon. Oozing confidence, he reveals the photo of Joong-won handing Judge Moon the envelope of money, and when Joong-won admits that it's true, Tae-joon acts as though the case is practically closed.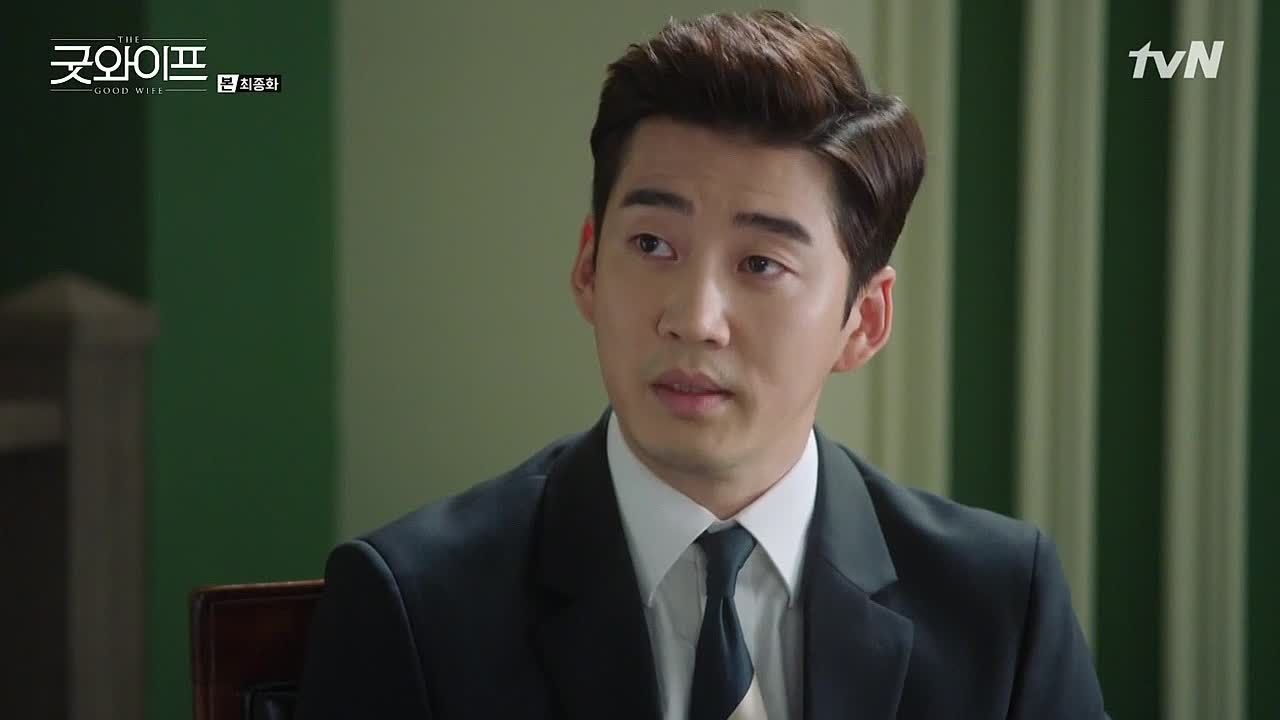 But he laughs in disbelief when Joong-won says the money is for a UNICEF fund that the judge set up. It's an awfully suspicious coincidence that Joong-won donated money right before the trial started. Joong-won explains that years ago, he defended a company that caused the deaths of many children, so now he tries to donate to charity as a way to ease his guilt.
Ohhhhh, it turns out it was all Hye-kyung's idea! Back in her one-on-one meeting, she predicted the way Tae-joon would try to trap them, and ordered Joong-won to purposefully meet with Judge Moon to give him the money, knowing that one of Tae-joon's men would photograph it as evidence. But she has evidence of her own — the receipt from UNICEF for the amount Joong-won donated.
Afterwards, Tae-joon congratulates her, but she points out the trial isn't officially over yet. But he knows that she's won. Damn straight she has. She asks him he still thinks Joong-won is guilty. Tae-joon: "Of course he is."
Later, she meets with Chief Prosecutor Choi, who warns her that Tae-joon's career is now at risk due to this case. She tells him to sort it out with Tae-joon, but he hands her an envelope of photos of her and Joong-won looking awfully cozy. If she doesn't cooperate with him, he'll release the photos to the press.
But Hye-kyung cooly informs him that he can release the photos, since she's already started the divorce proceedings with Tae-joon and is currently in a relationship with Joong-won. She'll take responsibility for her choices, and Chief Prosecutor Choi should pay closer attention to his.
As she leaves, she runs into Joon-ho, waiting outside for his boss. He immediately calls Tae-joon, letting him know that she left the prosector. Chief Prosecutor Choi calls a reporter friend, promising a good story, but he first runs into Tae-joon and Prosecutor Park. Joon-ho slides over to stand next to Tae-joon, making clear where his loyalty lies.
Myung-hee calls Hye-kyung, letting her know the prosecution has dropped their charges, but Tae-joon is arresting corrupt judges that he'd been quietly investigating while everyone else was distracted by Joong-won's case. Myung-hee: "He's a scary man." No kidding.
Hye-kyung then receives a text from Chief Prosecutor Choi, letting her know that the photos won't be released. Except he wasn't the one who sent them, because he's sitting in an interrogation room at the prosecutor's offices. Tae-joon joins him, handing back his phone — he just needed it to text someone. Ohhhh, you sneaky bastard.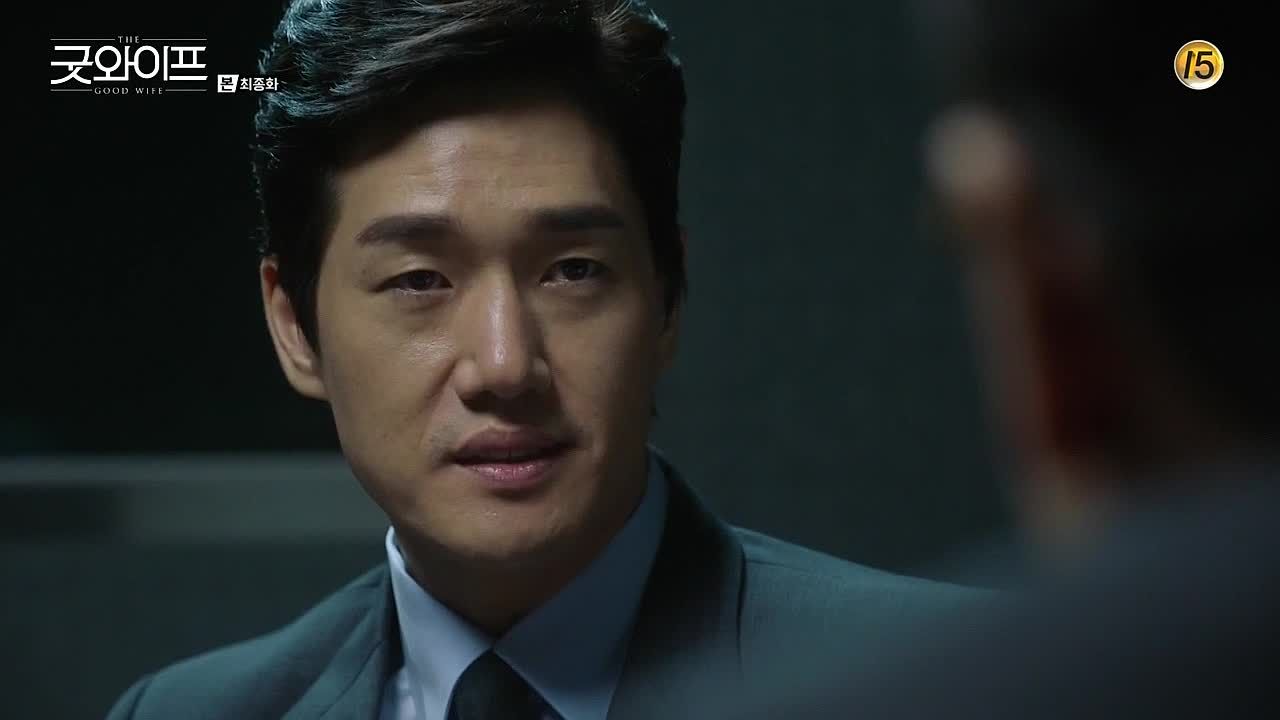 That means that he's completely unfazed when Chief Prosecutor Choi tries to use the photos as leverage, in an attempt to convince Tae-joon to ignore the evidence that he's been using the slush fund to bribe judges. Off the record, Tae-joon warns him to keep quiet about the photos and threatens him to give up the original copies.
Joong-won returns to the law firm, much to the delight of his staff. Aw, and David made a cake that looks like the traditional block of tofu to celebrate his boss's freedom.
His first stop, though, is to see his sister, thanking her for everything she did. Aw, she starts to tear up, warning him that he makes her nervous, the way he works, and is always worried that something might happen to him. He tells her to let him know if she's ever sick again. Despite how much they bicker, it's sweet how the Seo siblings clearly love each other.
But it's not time to unpack his boxes and settle into his office. He knows he'll be reprimanded by the Bar Association, so he might as well take a little sabbatical. Hye-kyung will still keep on working, though — her fifteen year break was a long enough rest.
Tae-joon pulls out the envelope of photos from his desk and rips them up. Still sitting on the bottom of the desk drawer, though, are the divorce papers.
When Hye-kyung returns home that evening, she finds Tae-joon waiting for her. He admits he originally focused on the corrupt judges, but only investigated Joong-won because of her. She's relieved he's finally being honest
But he continues, telling her that he can't give her up. He won't sign the divorce papers because he needs her. Not just for his career, but also because he's realized that she makes him "human." He can't live without her, and even though she might not feel the same way, he's sure that she'll realize that he'll be beneficial to her, too. He promises that he'll let her live her life however she wants. He begs her to keep their relationship going just a little while longer.
Hye-kyung practically recoils from his fancy words, telling him that he should think about someone he cares about and try to figure out what he can do to help them. Because that's what she plans to do. Then she turns and walks into the apartment, leaving him behind.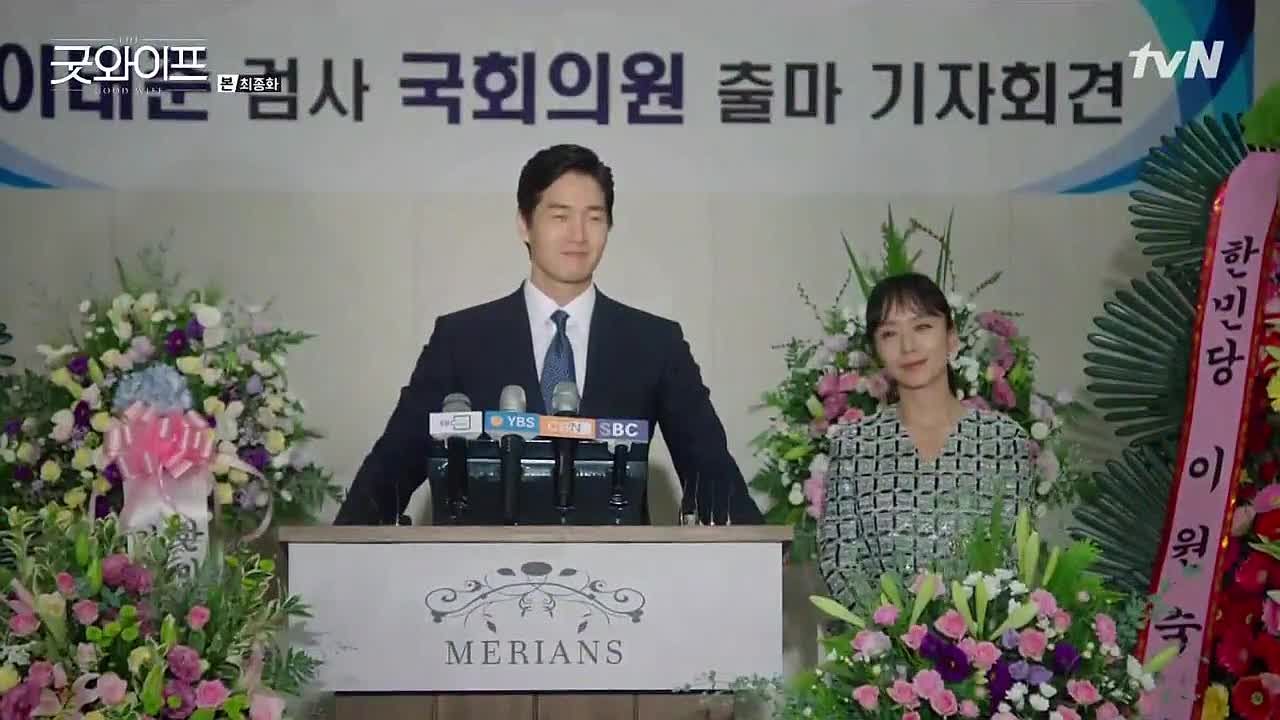 Three months later, Myung-hee watches a news conference where Tae-joon declares his intention to join politics. He says he could have only made it with his wife at his side. Hye-kyung steps onto the podium, smiling in support of her husband. Wait, what?
But as soon as they're in the hallway, away from the press, her polite smile drops and she tells Tae-joon to deliver the documents she requested to her office. It's clear that their marriage is now nothing more than a business agreement between the two of them.
Hye-kyung arrives at the courthouse in time for Dan to give her an envelope of evidence, and the two women stride into the courthouse together (yay!). They meet up with Joong-won, who must have ended his sabbatical, and he asks if she's going to win. She smiles confidently as she tells him "of course." Hye-kyung stands strong and proud behind the defendant's table, ready to tackle her next case.
COMMENTS
Would it be weird to give a drama a standing ovation? Because despite the fact I recoiled in horror when I saw Hye-kyung join Tae-joon on that stage (nooooooooooooooooo!), especially after she made it clear that reconciliation was never going to happen, I actually loved the ending. Loved it.
As someone who's only seen up through the fifth season of the American version (you could say I lost the, ah, will to continue), I've only heard about how that version ended. Let me just go out on a limb and declare that this ending is a million times better. Sure, there might still be plenty of questions left unanswered and details to tie up, but all that matters is that Hye-kyung is happy and confident and showing the world that she's a truly excellent lawyer, which is really all I've wanted for her since the beginning.
How much do I love that Hye-kyung gets to be Joong-won's knight in shining armor? So much. So very, very much. And I loved that he sat back and humbly allowed Hye-kyung to take charge, trusting her as he simply followed her orders. It's Tae-joon who didn't realize how smart his wife truly is, underestimating how well she knows him, too. Then again, he's still sneakier than we could possibly ever imagine, but I feel like I can almost forgive him for refusing to divorce her for the sake of his career since I'm just going to assume that he's come to terms with the fact that that Hye-kyung and Joong-won are in love and will live happily ever after, no matter what (and lalalala I can't hear you if you dare argue any differently).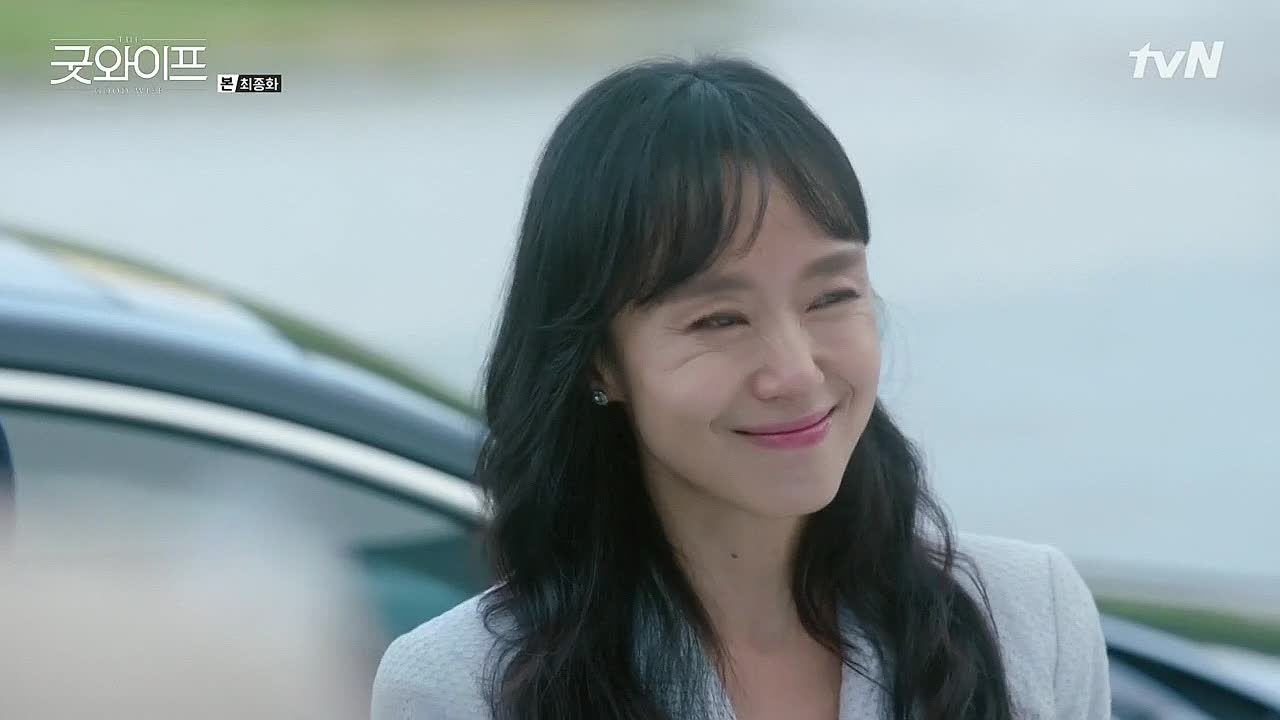 I did not expect this show to make me cry, but the last few minutes got to me. I'm tearing up again just thinking about the Seo sibling reunion and Hye-kyung's confident walk down the hallway with Dan and Joong-won at her side. I've grown attached to these characters the past few weeks, but I hadn't fully realized just how emotionally invested I've been. My only real quibble with the show, in fact, is that we didn't get to spend as much time with the minor characters. But in order to do that, then the main characters would have had to sacrifice some of their screentime, and I only want more of them, too! If ever there was a show that I wish could have been a few episodes longer, it was this one.
All in all, this was a very satisfactory adaptation. It managed to remain true to the spirit of the original, yet also managed to bring a new depth and character exploration that kept it fresh (and riveting). Even for someone without any familiarity with the source material, it was a solid show from start to finish. I'm so grateful to the entire cast and crew for making a drama that truly makes me sad to say "goodbye."
So thank you, The Good Wife — you were truly great.

RELATED POSTS
Tags: featured, Jeon Do-yeon, The Good Wife, Yoo Ji-tae, Yoon Kye-sang