The K2: Episode 1
Damn, tvN's newest bodyguard-action drama The K2 promised us lots of action, and boy did it deliver. Bloody and brutal, the intensity hardly lets up in the opening hour from the first punch to the finishing blow. Just when we get a moment to catch a breath, the acting commands our attention once more.
Each character in this dramaverse has a secret, some found halfway around the world. It's a complicated web of relationships and messy backstories, and there's still so much we've yet to learn of this world, including the former soldier-for-hire at the center. Looks can be deceiving, but one glare from this mysterious man could kill.

EPISODE 1 RECAP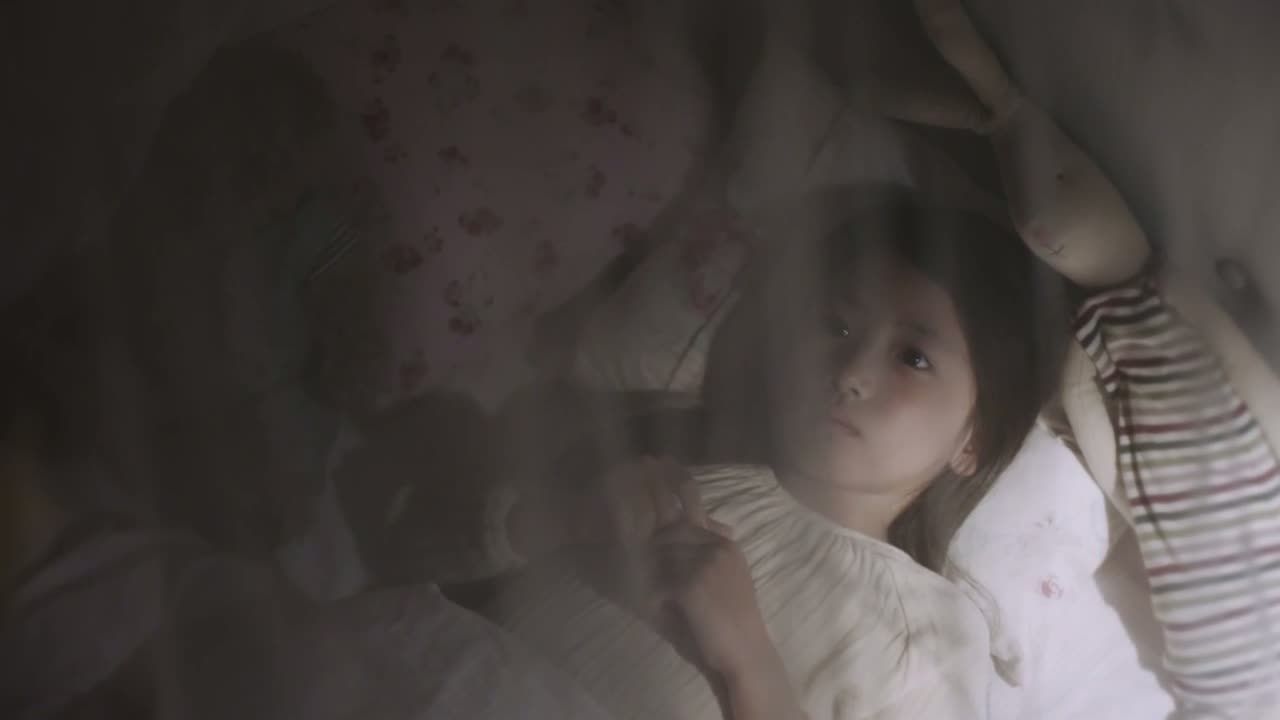 A young girl climbs out of her canopy bed to say a prayer and brightens when a light passes by her window. Believing it to be her father, she ventures downstairs to greet him, only to see the front door wide open.
Her eyes fall upon the only moving light inside the dark house peeking through a crack under the door. She approaches with caution, squinting to get a closer look, and the beam flickers off at the sound of her voice.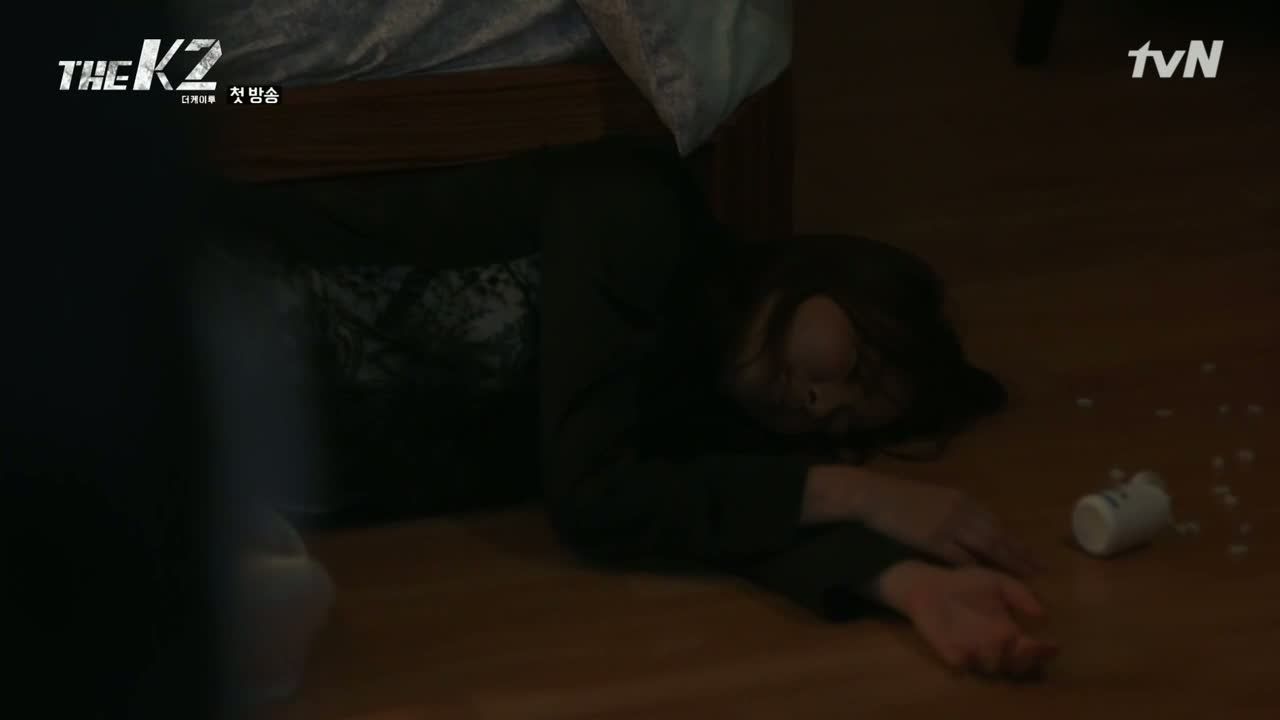 Calling out to her mother, she opens the door to a horrific sight: Mom lying unconscious on the floor, a spilled bottle of pills, and an open window. But what's even more treacherous is this: a figure waiting behind the door. That's so creepy.
Whoever this shadow is, he slowly closes the door, an action followed by a piercing scream.
Some time later, a car pulls up to a monastery in the mountains of Spain, where the girl is left in the care of the nuns who reside there. As she's led through the grounds, she looks back to the hooded figures who pass by.
Her eyes are filled with sadness, but the next time we see her she's all grown up. This is GO ANNA (Yoon-ah), who flees the monastery barefoot and in a similar nightgown she wore as a child.
Her feet are caked with dirt by the time she reaches the city and runs through the busy streets in her grimy clothes, constantly looking behind her as if being pursued. Bumping into a pedestrian crossing the street, she bends down to pick up the spilled change. Drivers angrily honk their horns when the light turns green, but she scans her surroundings with fear-filled eyes.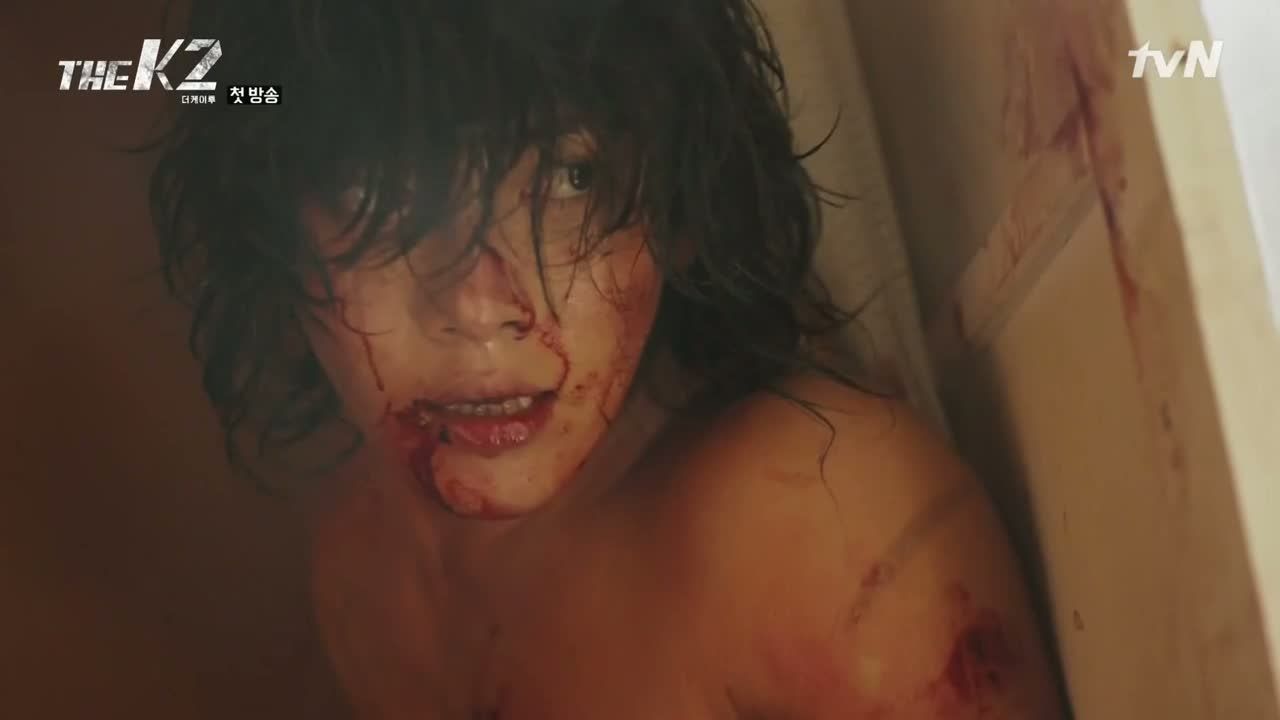 In another part of the city, a bloodied man gasps awake in a room. He checks the time, then painfully slips out of bed, clutching the bandaged wound to his side. We'll come to know him as KIM JE-HA (Ji Chang-wook), who swigs a drink and takes a drag.
He struggles to his feet and staggers to the window, where he performs a visual sweep of the street below. He gets dressed and sets out into the city, trying to avoid the surveillance cameras while shaking off unwanted attention.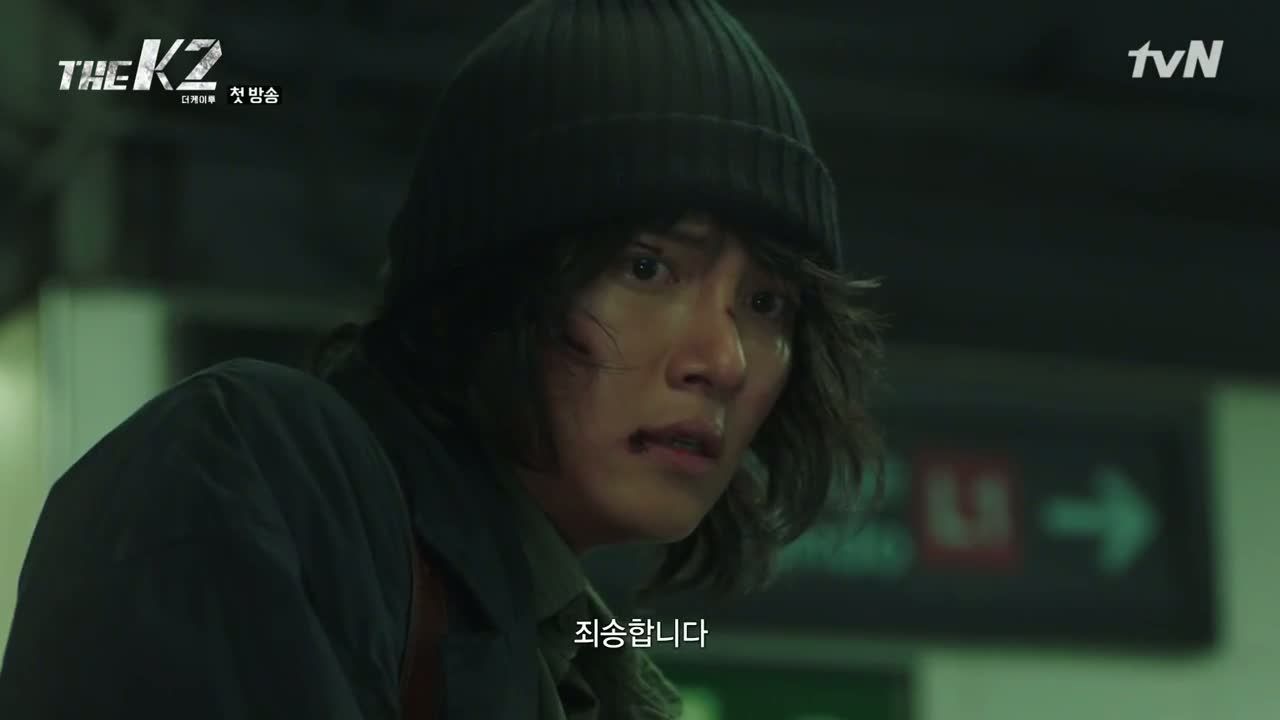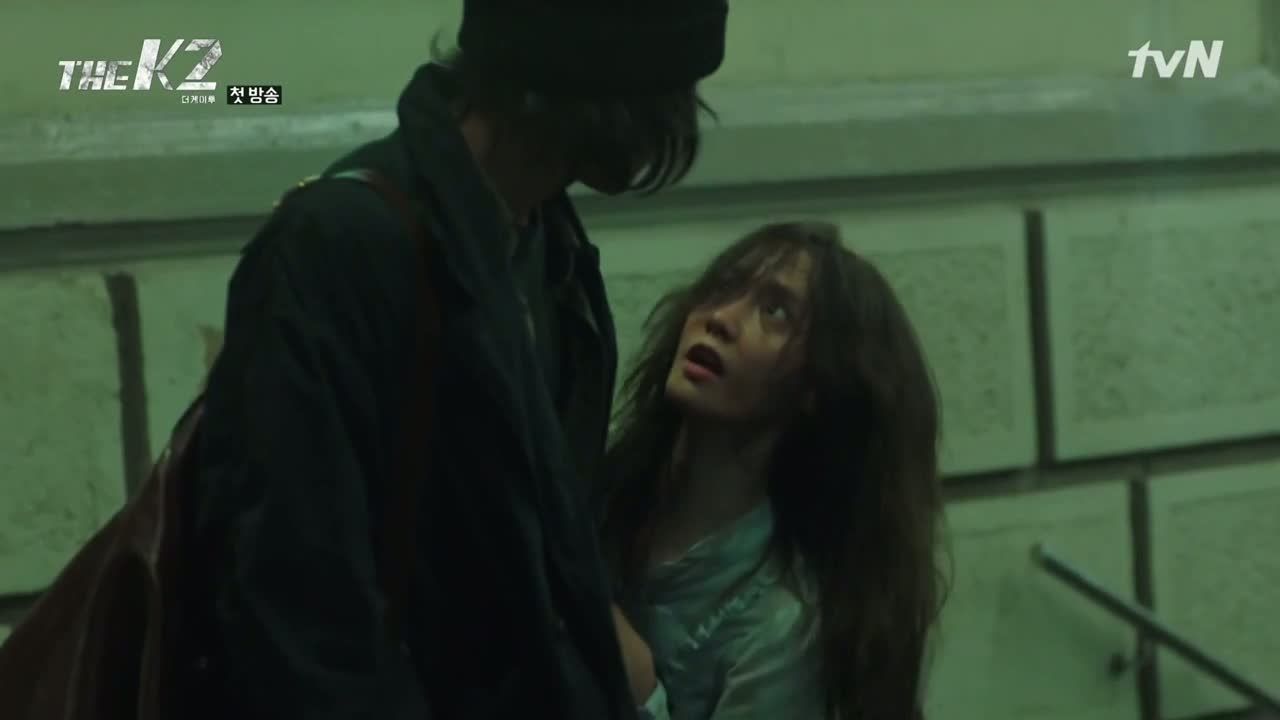 It's nightfall by the time Anna stumbles into a metro station. Her entry is caught by a pair of men on a stakeout, and one man follows her underground. She runs up to the ticket window to pay her way in and urges the employee to hurry.
Once she has her ticket, Anna dashes past the gate and crashes into someone. It's Je-ha, and when she apologizes in Korean, he asks in their native tongue if she's all right. Hardly able to believe her luck in finding a compatriot, she clings to him and desperately pleads for his help.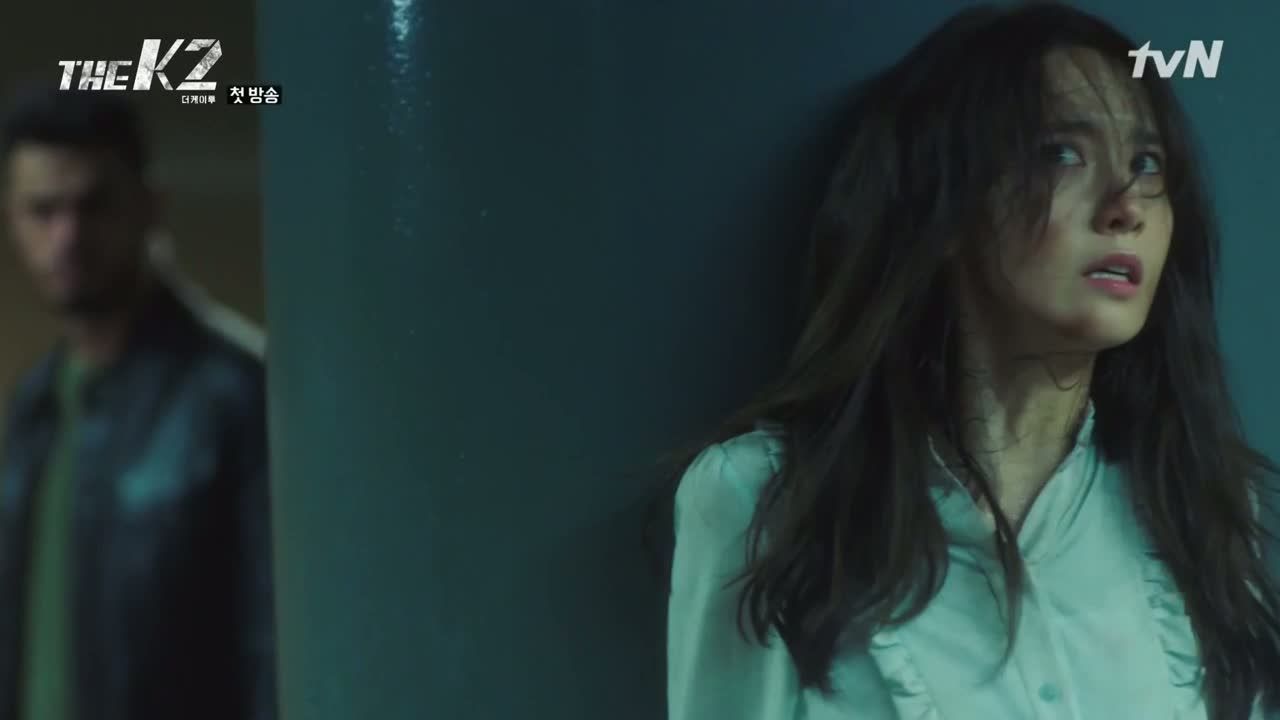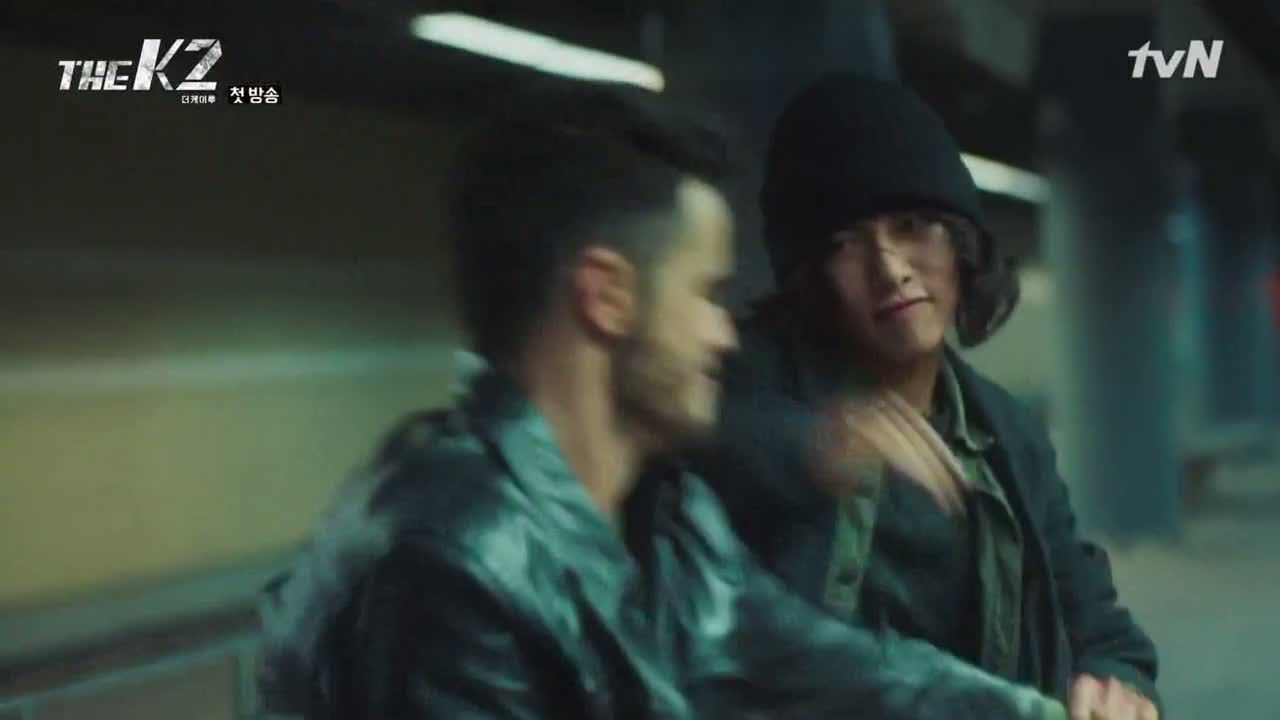 He tries to shake her off, but she begs him to save her from her oncoming pursuer. Seeing him, Anna runs down to the platform and hides behind a pillar. She shuffles over to remain unseen, but the man hears her sharp intakes of breath and calls her out.
She refuses to "go home" as told, and he grabs her when she tries to make a run for it. But that's when Je-ha intervenes and orders Anna to leave. She obeys, running over to the next pillar while he deals with her pursuer.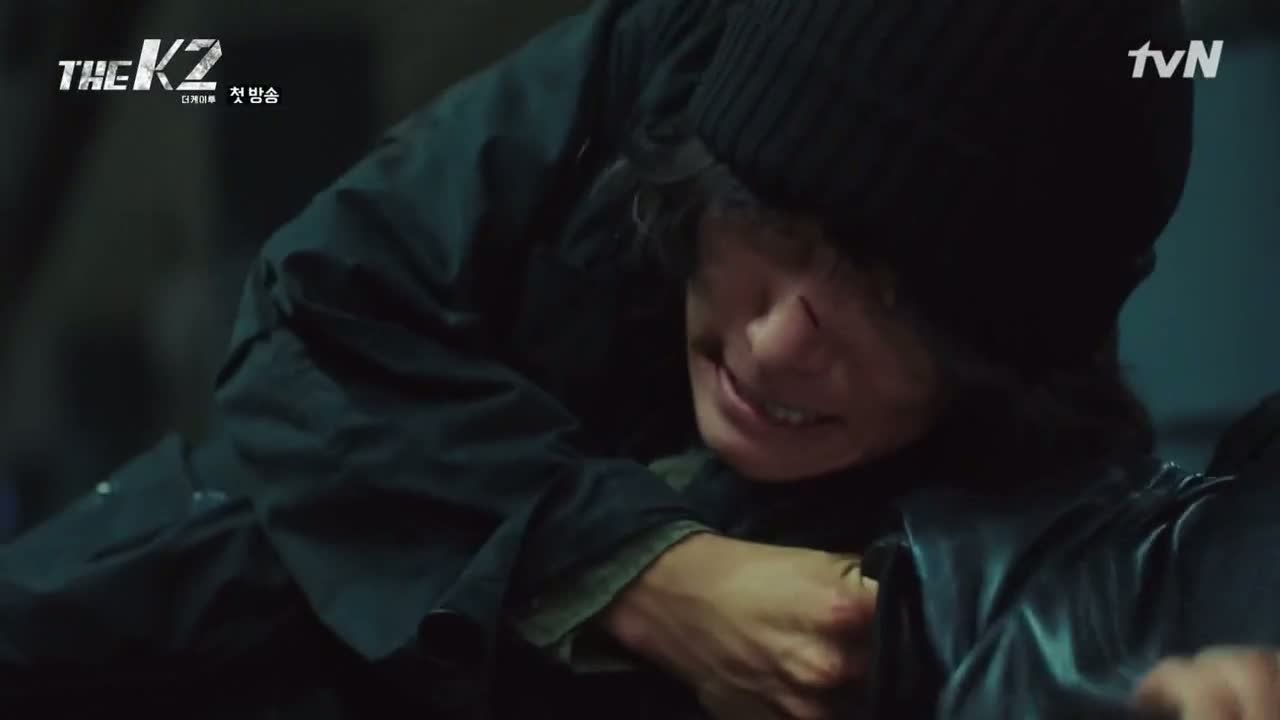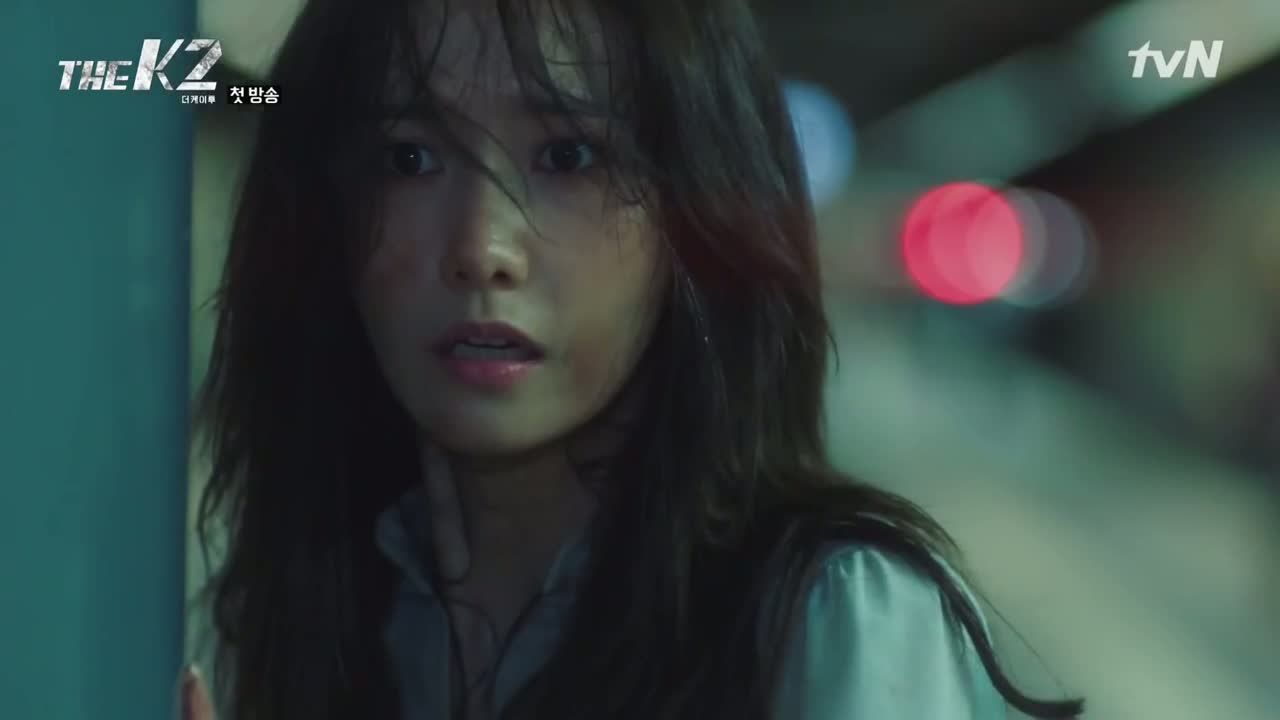 She looks on as Je-ha wrestles the man's arm and combats the counterattack with a flying kick. He keeps the oncoming punches at bay and lands one good punch into his opponent's gut. He evades attack, but the man lands a punch to his jaw and runs after Anna.
Je-ha is quick to follow and jumps the benches to stop him. He gets in some jabs and flips over, using the momentum to toss the man onto the ground. He knees his opponent over and over when the latter charges at him, and a few more strikes stuns the man enough for Je-ha to flip him over and strangle him until he passes out.
Checking the man's pockets confirms that Je-ha has just attacked a cop. He picks up his things while security calls in the disturbance down below.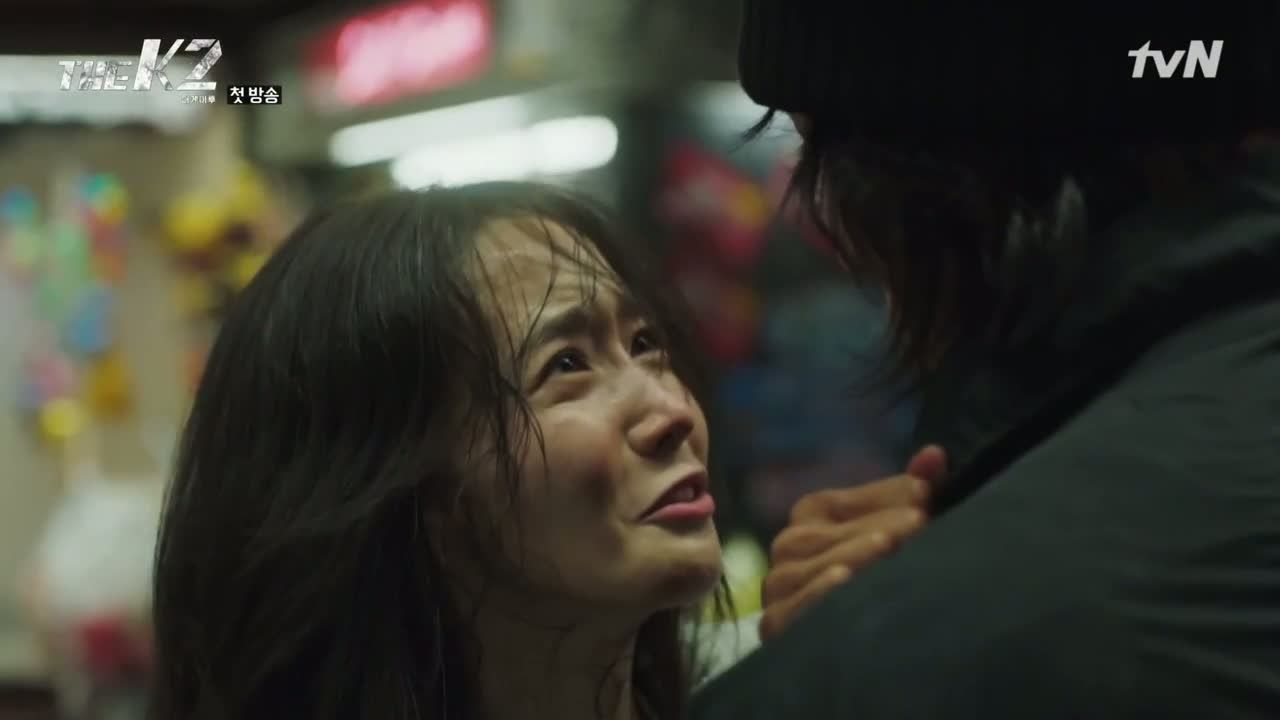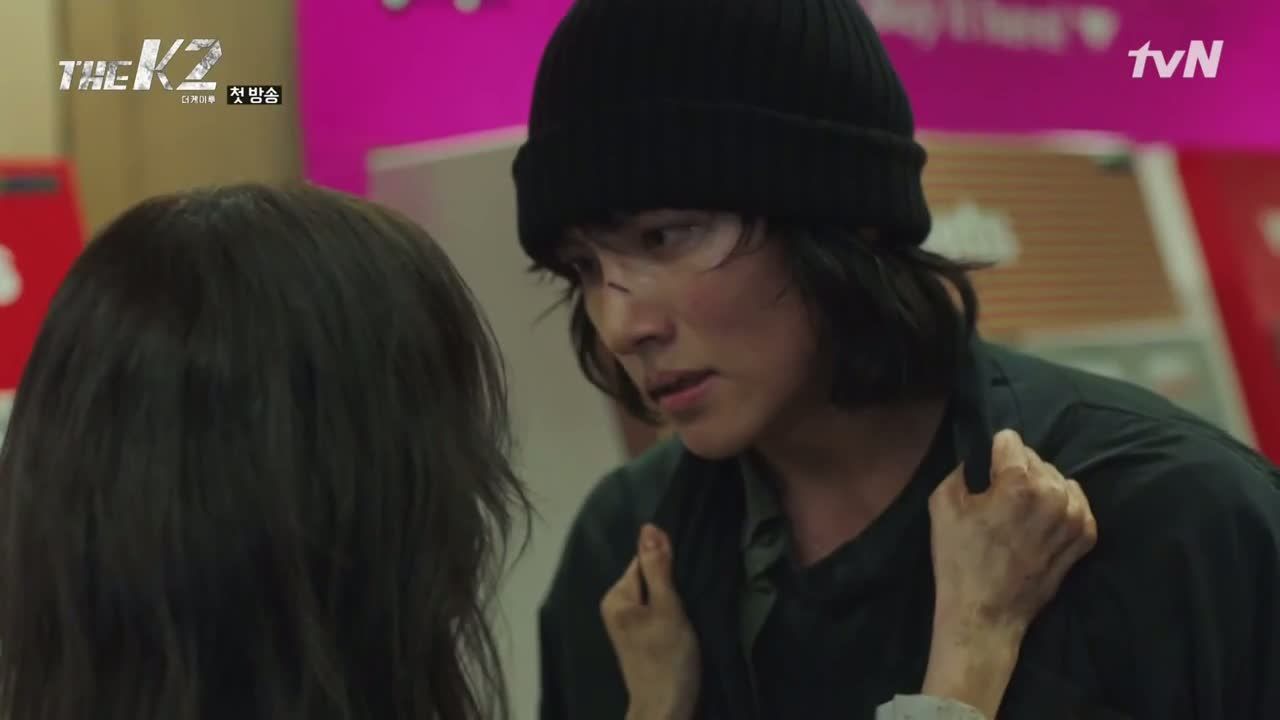 Anna is waiting for him when he exits the platform, much to his annoyance. She implores him for his help, citing that her father is a great man who will reward him if he can take her to Madrid.
But he isn't interested in helping her anymore, let alone for a reward, as Anna continues to cry that there are bad men after her. He gives in to her pleas and tells her to leave when a pair of officers draw near. She lingers for a moment before disappearing around the corner.
Je-ha sizes up the officers before swooping in to swiftly disarm the gun and kick down the officers. He returns their swings with a takedown and breaks an arm as a finishing move. But his troubles aren't over when he clambers up the stairs and sees Anna in the cops' car.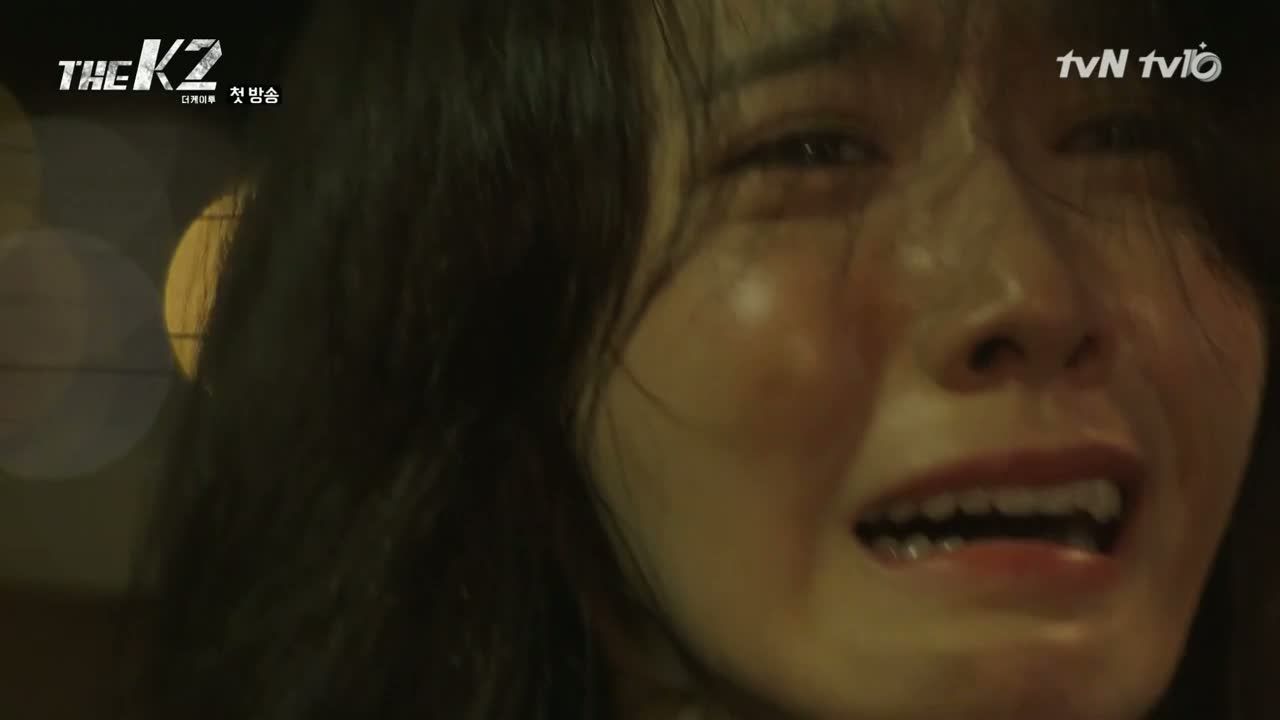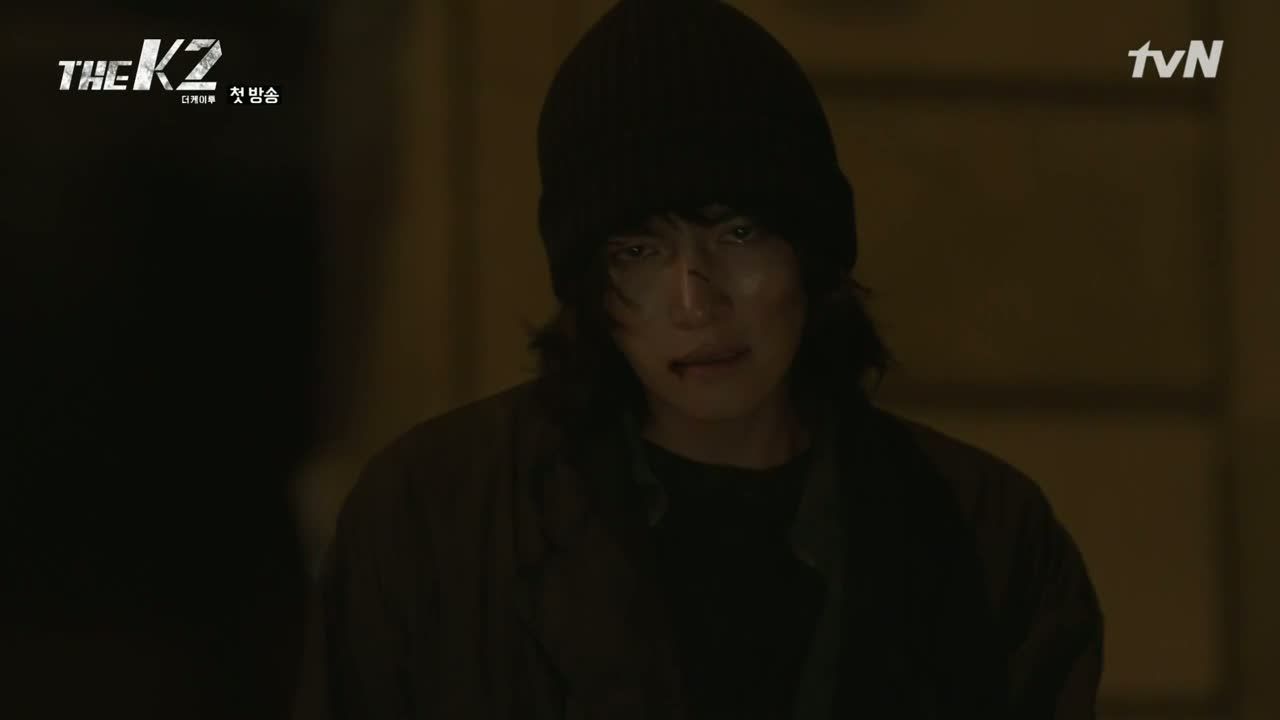 She immediately cries out to him, and now Je-ha is faced with the same dilemma for the third time tonight. He silently shakes his head no this time and climbs into a taxi. She sobs as the taxi drives off, taking her rescuer with it.
Six months later. Seoul. We find Je-ha at a banner advertising warehouse on a blazing hot day putting the finishing touches on a mural of a beach. He sinks into a ratty armchair with a beer to cool off, and feeds a stray kitten some dried squid before resuming his afternoon nap.
Dusk falls when he gets a call from his boss telling him that a large banner hanging on a side of a tower needs re-tightening due to the strong winds. This is our first glimpse of presidential candidate, Assemblyman JANG SE-JOON, whose poster reads: "I dream of a nice world for children to live in."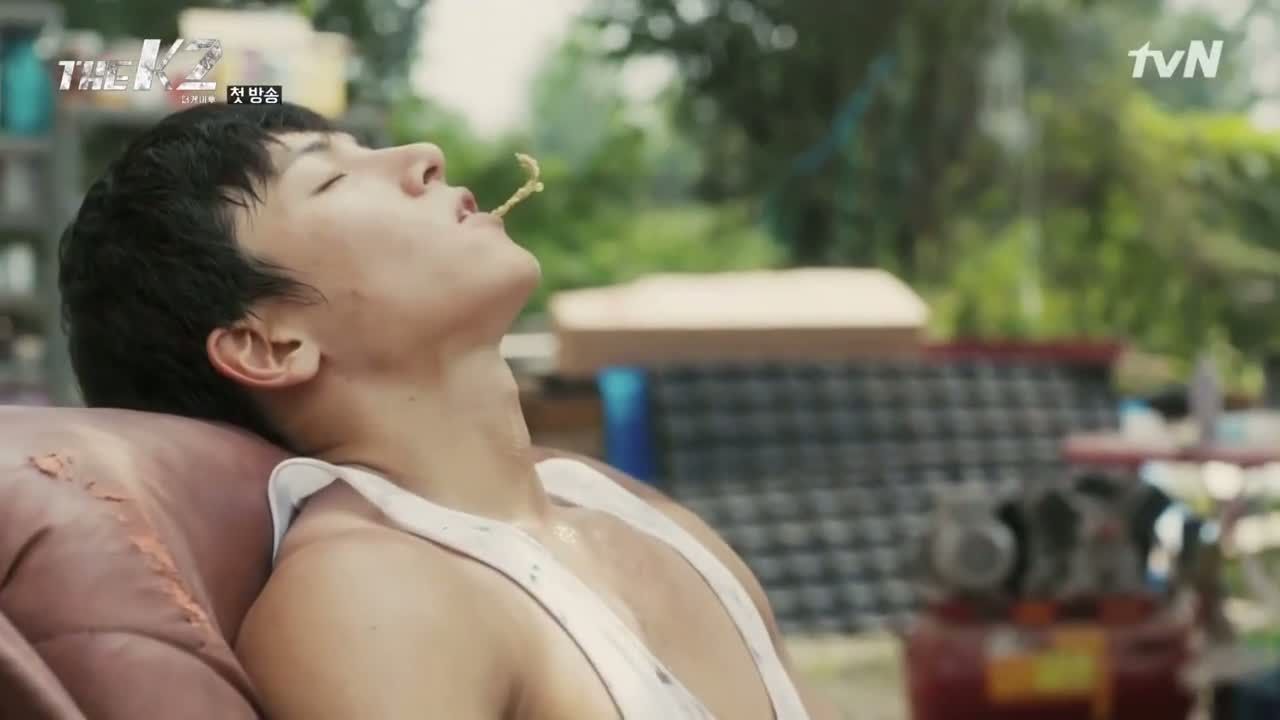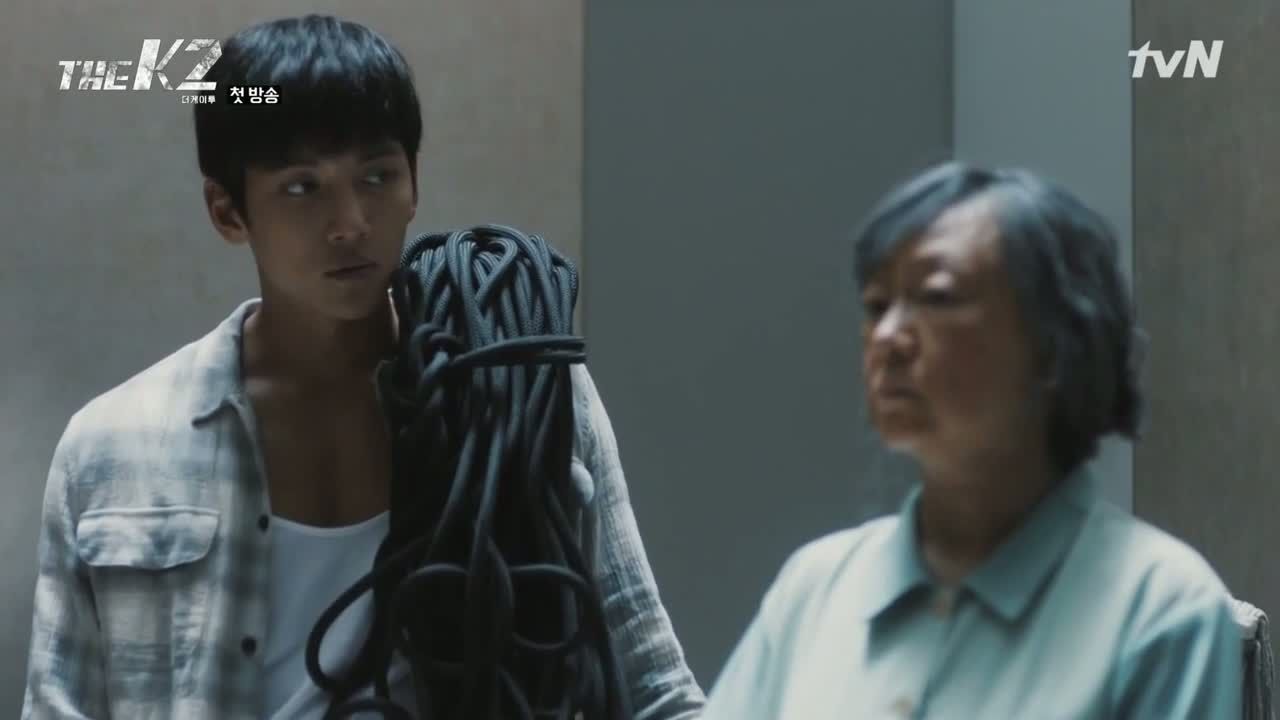 Je-ha is initially barred entry because it's after hours, but the cleaning lady recognizes him and her mention that "the madam" had put in the work order gets him in. He thanks her in the elevator, and when she worries about his safety on a windy night like tonight, he assures her that he'll be fine.
After securing himself to the roof, Je-ha climbs over and rappels down the building. As he secures the ties, the camera pans down to a room a couple of stories below, where Se-joon (Jo Sung-ha) arrives and wraps his arms around a half-dressed young woman.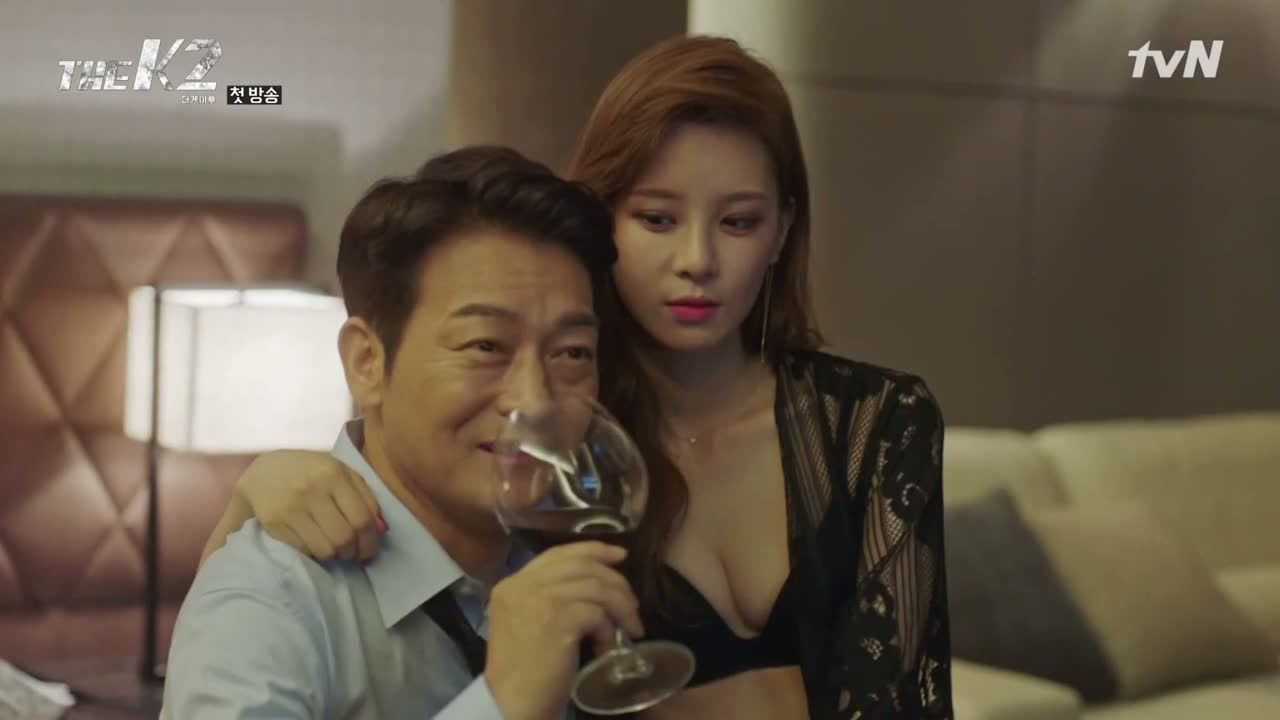 He stops kissing her to tune into a TV interview of his wife CHOI YOO-JIN (Song Yoon-ah), who is told that she was voted most popular among the candidates' wives. Se-joon watches on as his wife shows modesty towards her wifely duties and gracefully accepts the praise of being a wonderful cook.
He polishes off the glass of wine handed to him, completely oblivious to the fact that it's been drugged. Down below, a group of masked men charge into the building and beat down the security guards in their path.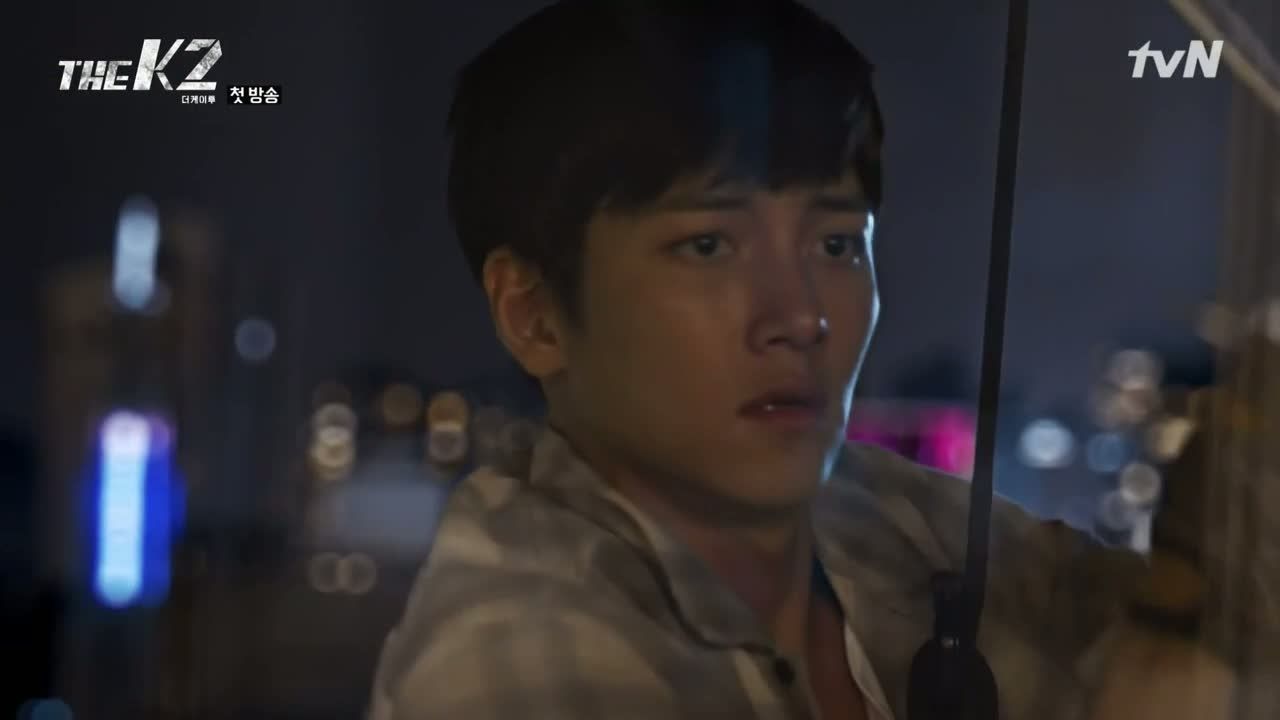 As the masked men make their way upstairs, their leader reminds his men to capture the footage they need. Hm, do you mean Se-joon's infidelity? Speaking of which, Je-ha rappels further down and catches Se-joon and his lover in mid-kiss.
He gets a good look at Se-joon's face but pays little regard to the intimate session. Se-joon turns away, however, and tells his lover to close the curtains. But that's when the effects of the drug kick in and he collapses. The woman sends Je-ha a wink, then closes the curtains.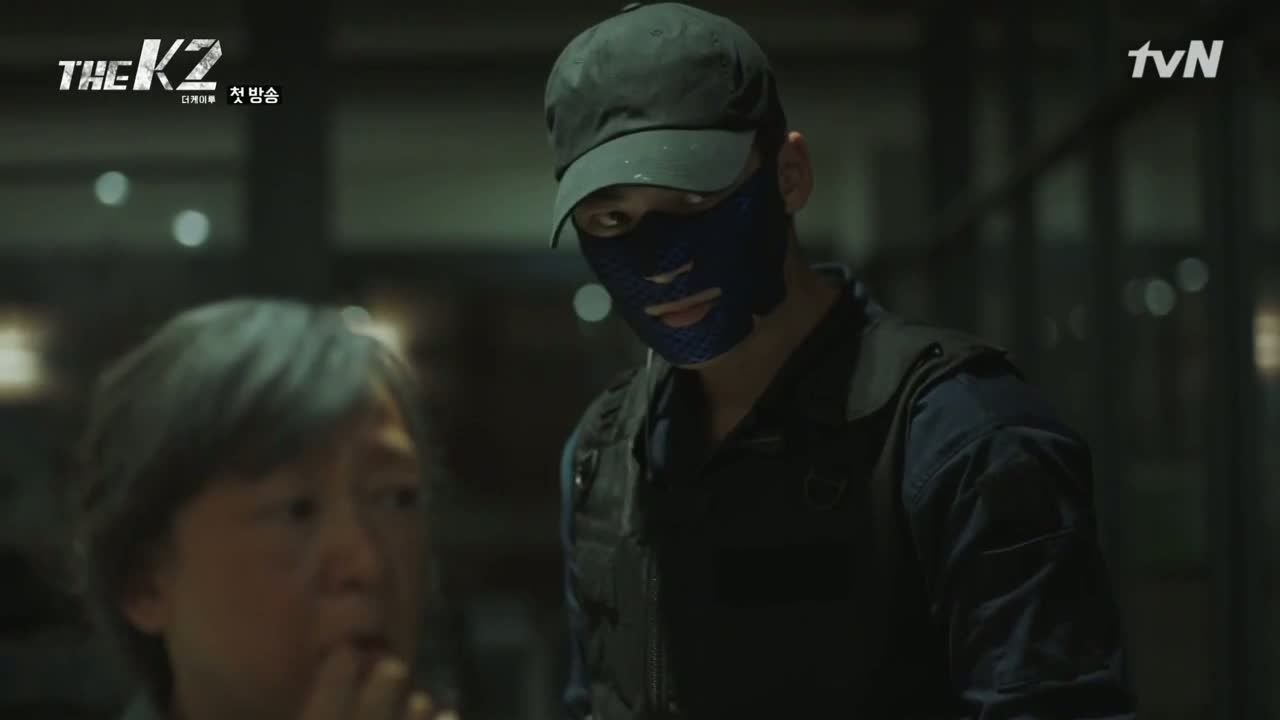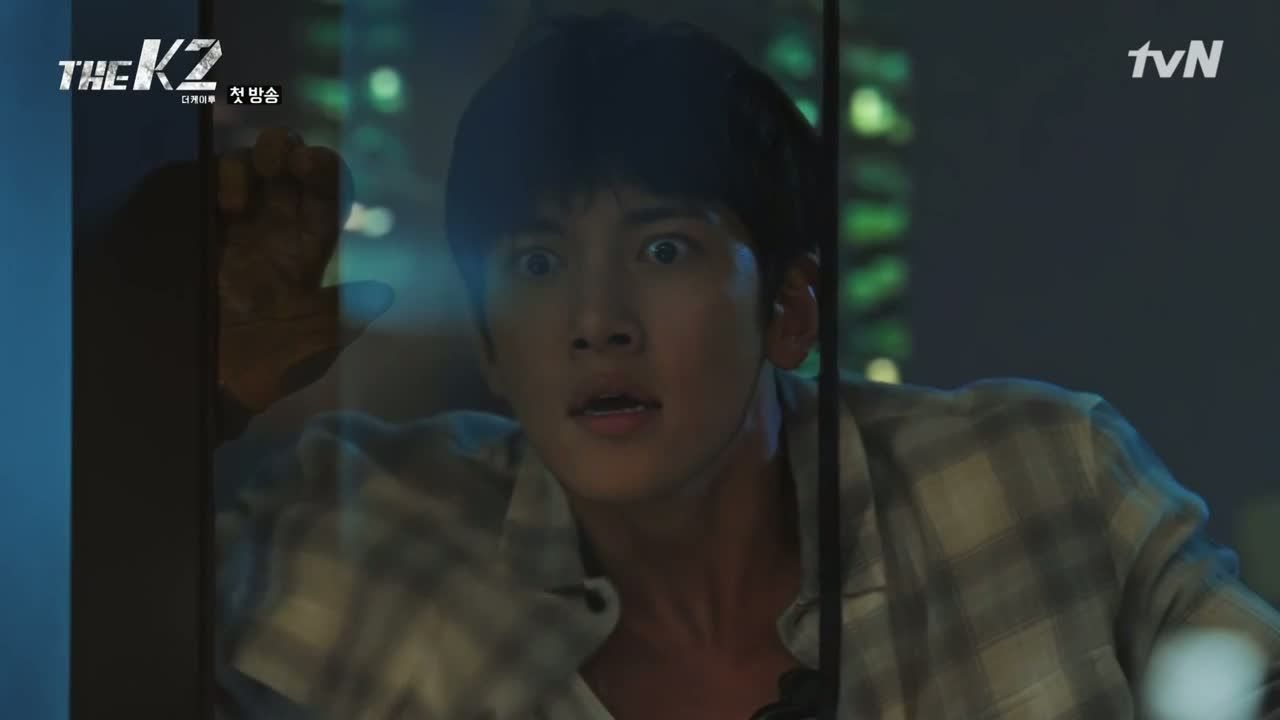 Je-ha sees the kind cleaning lady while securing a corner of the banner. He sees the masked men burst into the office and raps on the window in warning, but the masked man strikes her down anyway.
One of the injured bodyguards sounds the alarm, which automatically locks the door to the suite where Se-joon's lover had been trying to put herself and an unconscious Se-joon in a compromising position in bed with.
With no way in or out, the masked men try to manually ram their way inside. Je-ha's attempts to kick his way through the glass are futile, so he pushes off the window with his feet and hurls a pick at the glass to create enough of a crack enabling him to crash his way through.
He unties himself and uses the rope to tangle up one lackey and kicks away another. He rushes to the injured cleaning lady's side, and withstands a few strikes before getting up and pummeling his attackers.
Je-ha throws a few potted plants at the men while also taking a few hits. But he makes sure that his opponents pay for the slugs they got in with a sweeping kick and powerful flips onto the furniture.
He pins the one responsible for hurting the cleaning lady on a desk, noticing the burn mark on his right wrist. Soon the masked men learn that they've got company in the form of JSS agents, so the leader calls retreat.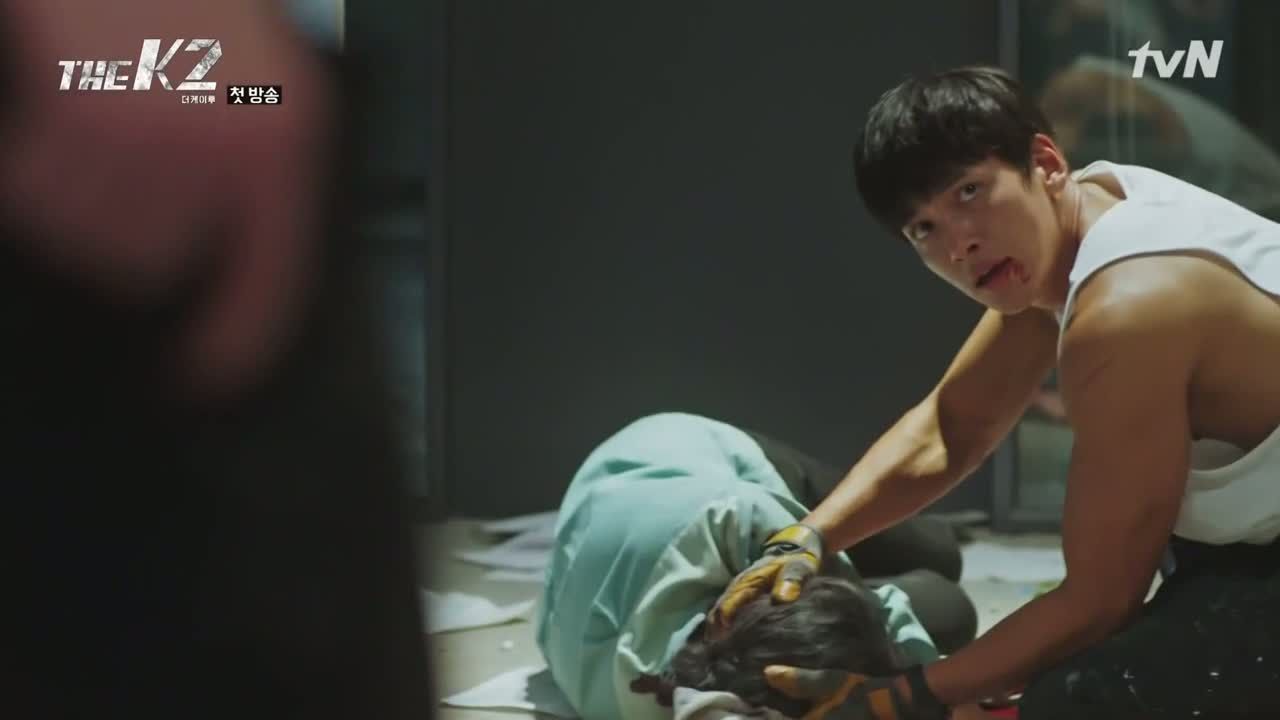 Je-ha tends to the unconscious cleaning lady with a head injury just as a bodyguard and the JSS arrive. He demands for an ambulance while the suite is unlocked.
Back at the TV studio, the host inquires if Se-joon's successful political career can be credited to his wealthy in-laws—Yoo-jin is the eldest daughter to the illustrious JB Group, after all.
Yoo-jin takes a beat before answering that question, saying that she feels sorry toward her husband for marrying a woman like her. He would've made a fine son-in-law if he'd married someone else, and she lets her voice waver when saying that her late father was against a marital union with a politician.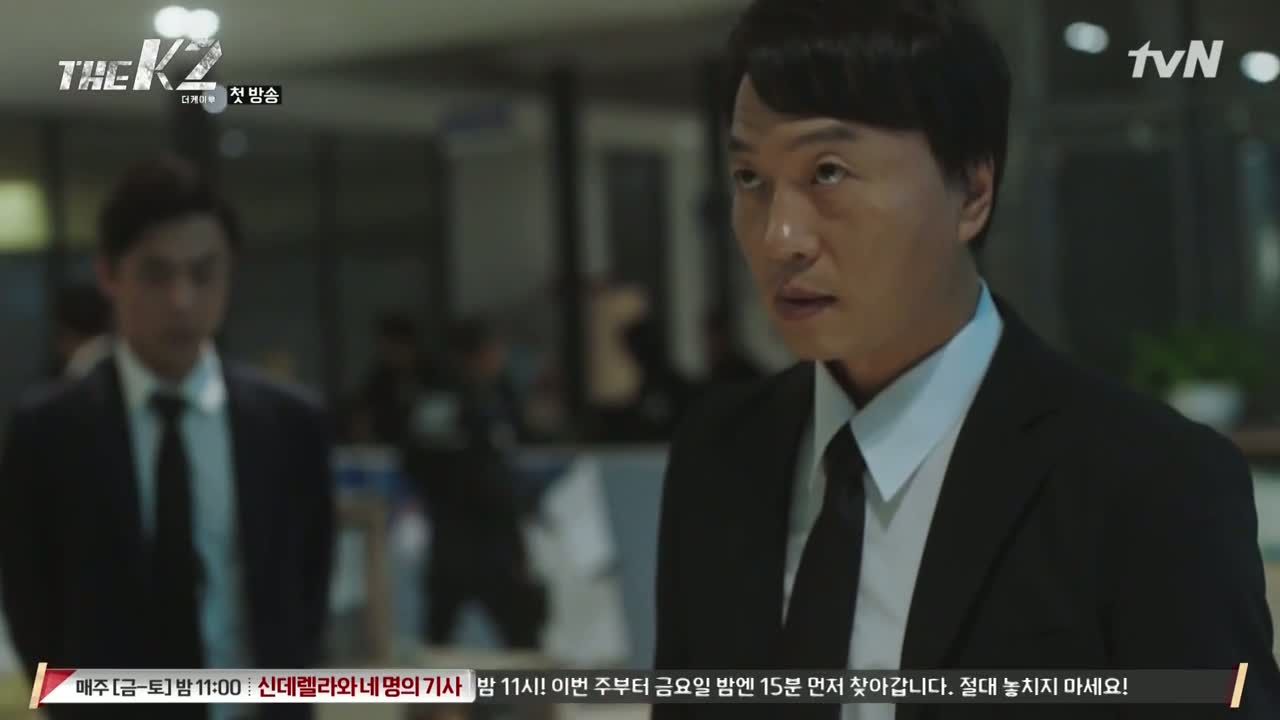 She remains silent when asked if her marriage to Se-joon was the reason why her family severed ties with her and she gave up her inheritance rights. She wipes away a tear and speaks of the importance of loyalty to the one you love. At the comment that she must've loved Se-joon very deeply, Yoo-jin turns to look straight the camera and says, "Yes, and I still respect [him]."
The building is swarmed by the press when Je-ha drives away. Upstairs, Chief Joo of JSS is puzzled at how a man could've broken through tempered glass from the outside.
At the same time, the interviewer hones in on more sensitive topic, namely her shares in JB Group she allegedly donated. As far as the host knows, Yoo-jin shares an amicable relationship with the charity's board of directors—would it be possible that she still owns said shares?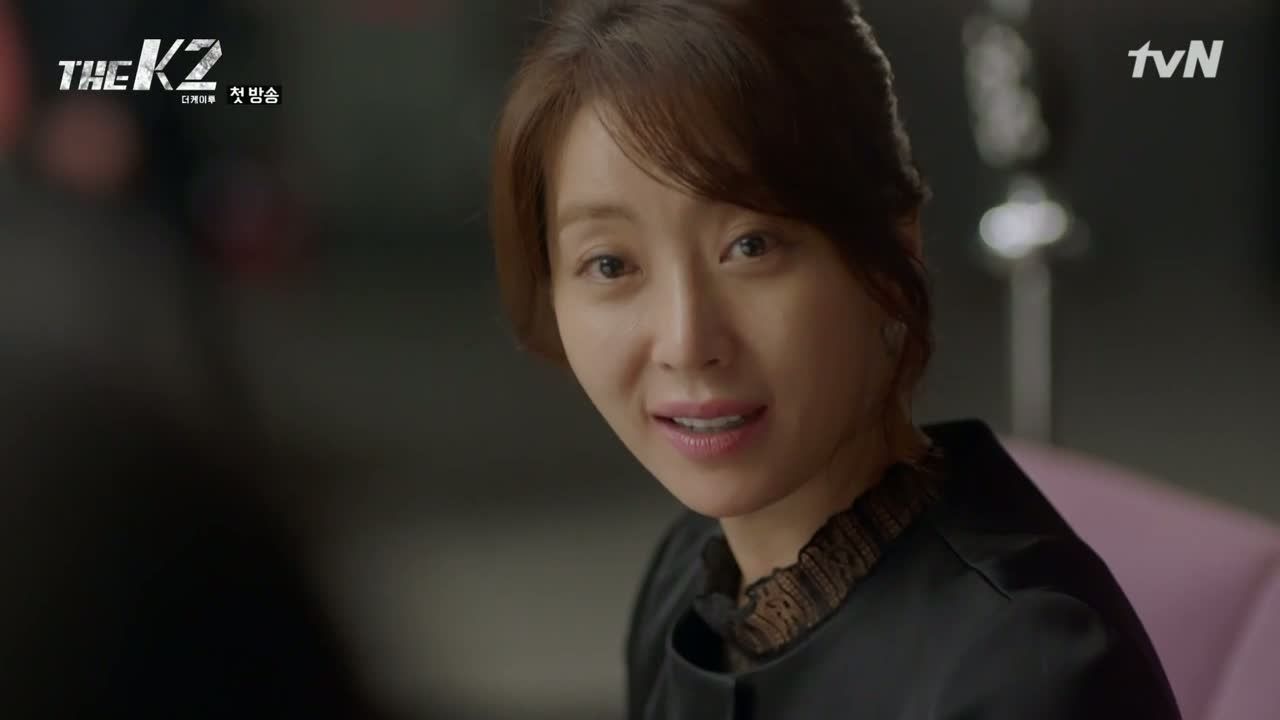 Yoo-jin smiles, and her right-hand woman signals to the crew to go to commercial break. During the break, Yoo-jin turns off her mic and cues the interviewer to do the same. It turns out that the two women are on friendly yet tense terms, and Yoo-jin softly reminds her that she didn't wish to speak about the JB Group shares.
But the host smiles back that it's probably better than she touches upon this sore spot than anyone else, which has Yoo-jin gently point out how everyone has a weakness: "Just like the matter regarding your son."
That topic effectively gets the host to back off, and Yoo-jin smiles, saying that they should just stick to the script.
After the interview, Yoo-jin shows her thanks by gifting an adoring staff member with homemade treats. She tenses when she hears about the latest incident regarding her husband, though isn't the least surprised that the break-in was likely another politician's doing.
She outlines the next steps as her chief secretary wipes off her makeup, including how they can keep "that girl" around since they'll find a use for her later. Observing her own aging face, she's pleased that the girl is in her late twenties.
Se-joon checks in just then, chuckling over the interview he saw. He trusts that this wife will clean up the mess, but there is one tidbit that bothers him: the banner hanger who got a look at his face.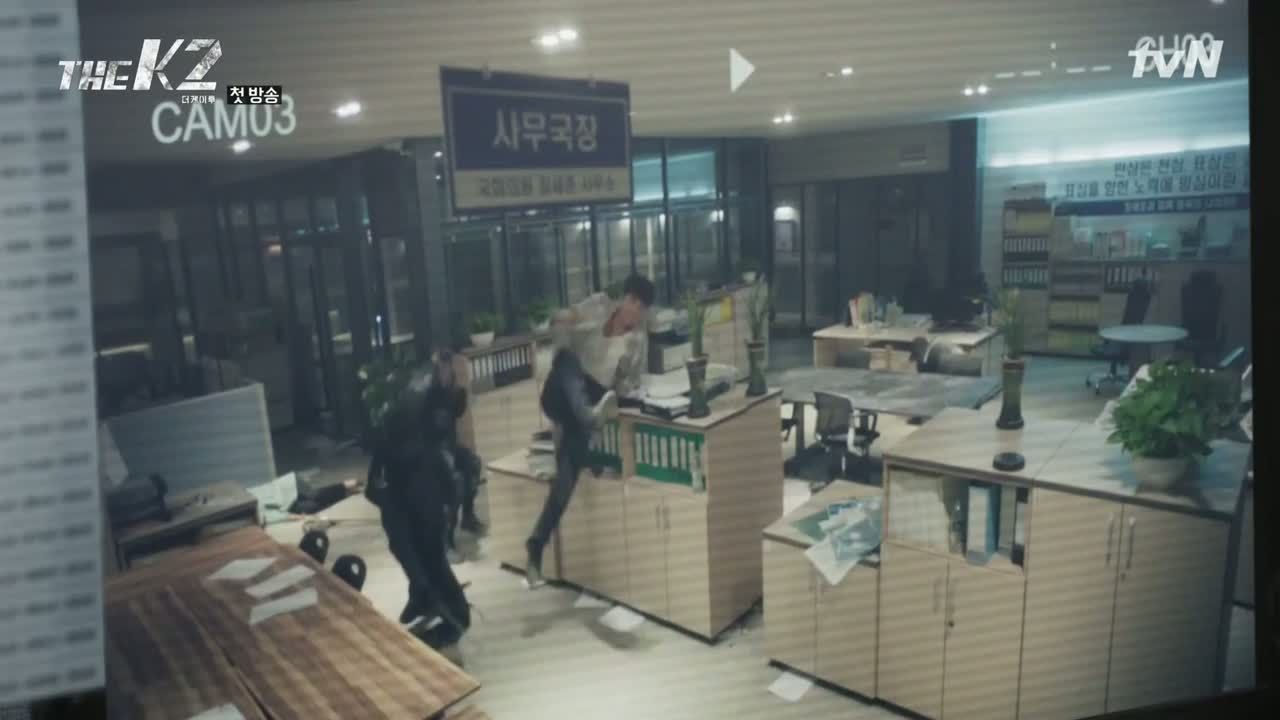 So Yoo-jin follows up with the head of JSS, her suspicion and disappointment still clear through her soft voice. Je-ha, meanwhile, drives home to pack some essentials, but the sound of tires rolling over the sewer hatch tips him off of the JSS agents' arrival.
Chief Joo is shocked when he reviews the security footage which captured Je-ha's face. He beelines for his superior's office to urgently ask that the agents sent after Je-ha be called back, lest they all end up dead.
His boss laughs at the idea that their elite agents are in danger from a man Chief Joo trained back when he was in the Special Forces. But perhaps this is no laughter matter, as we see the JSS agents entering the building and scanning for Je-ha, who gears up for a fight.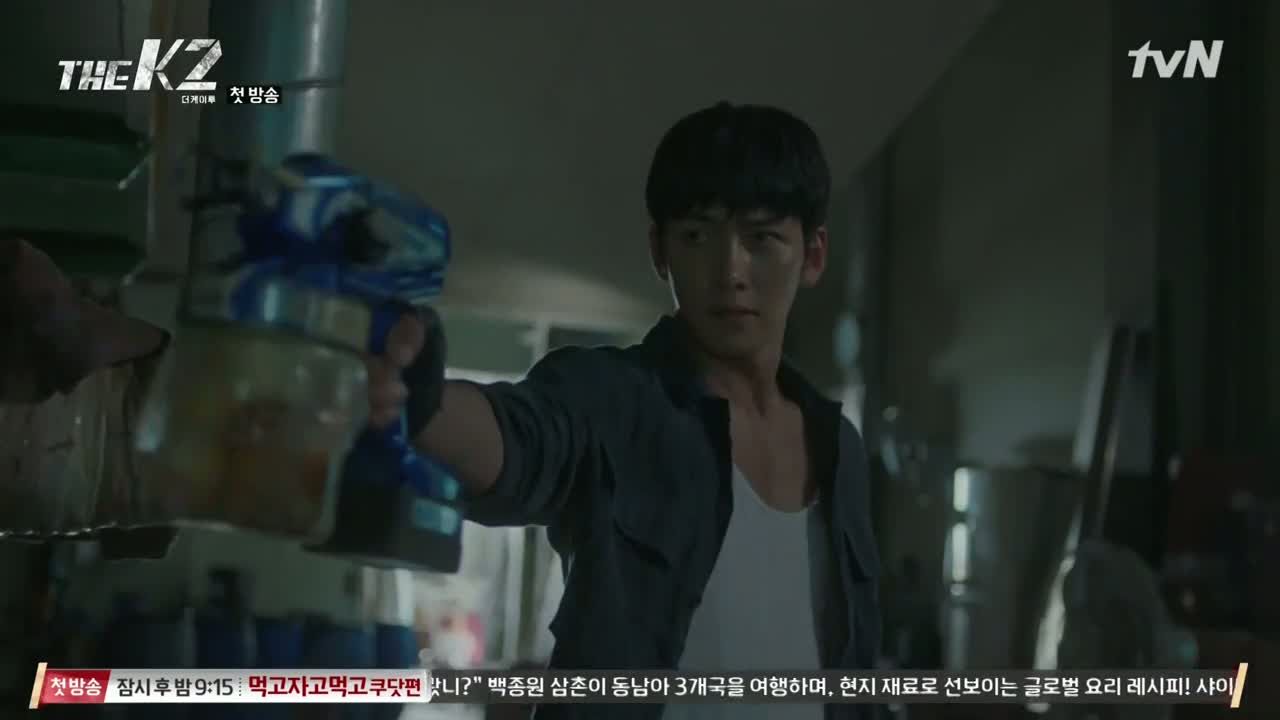 Even though JSS has sent their best men, Chief Joo knows better than to mess with someone like Je-ha, and tells his boss that he'll come to eat his words.
Back at the factory, one JSS agent comes face to face with Je-ha, who throws him onto a desk and snaps his neck with his foot. Suddenly everything goes dark, and Je-ha emerges with a spray paint gun.
He sprays a pair of agents full in the face, and by the time they retaliate with their tasers, Je-ha is long gone. In their discombobulated state, they accidentally turn on a boombox, and the dramatic operatic music reverberates throughout the building.
The agents outside venture inside where Je-ha is waiting for them. He cracks both of their helmets with his hands, and takes down both men with a powerful punch and flying kick.
He moves on to his next target on the railing, shining a flashlight in his face in greeting. When the tag lands on him, Je-ha shakes it off and charges at the agent. He kicks him off the platform and checks that the agent is still alive.
The music is still playing when Je-ha jumps off to knock down another JSS agent with an aerial takedown. He twists the other agent's arm and swipes his baton to use it against him. One final kick to the face seals the deal just as the song ends.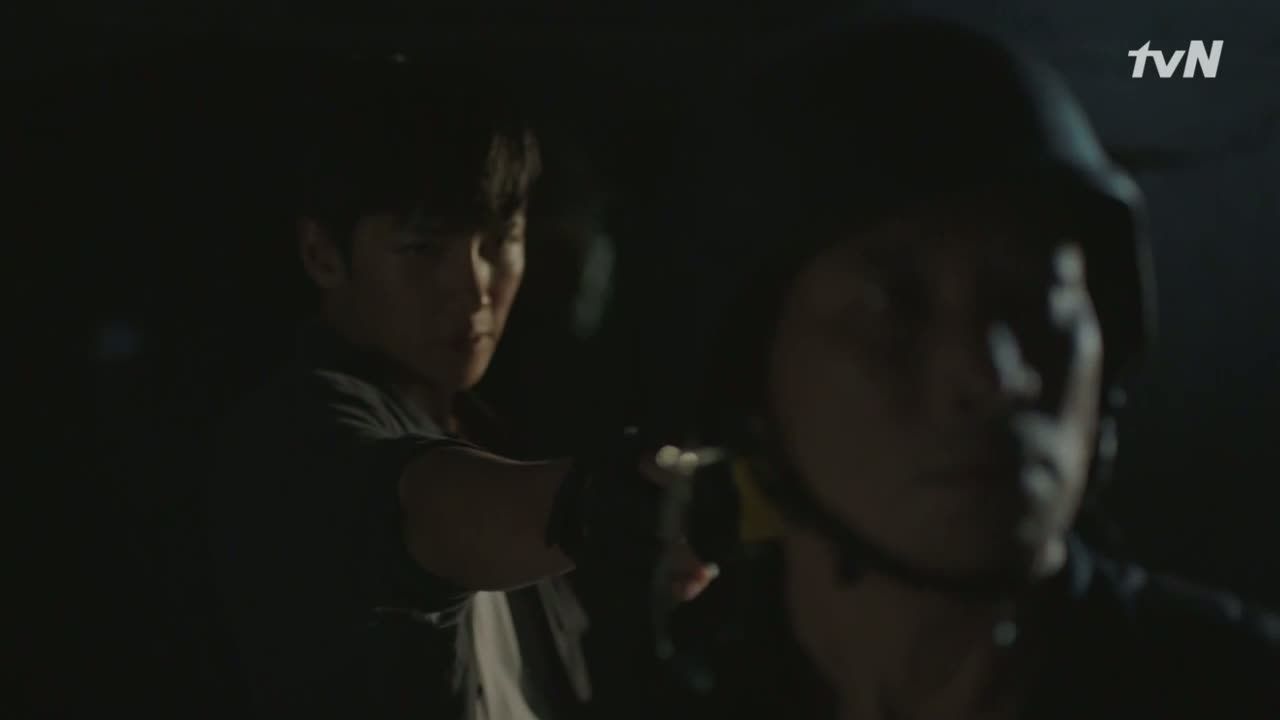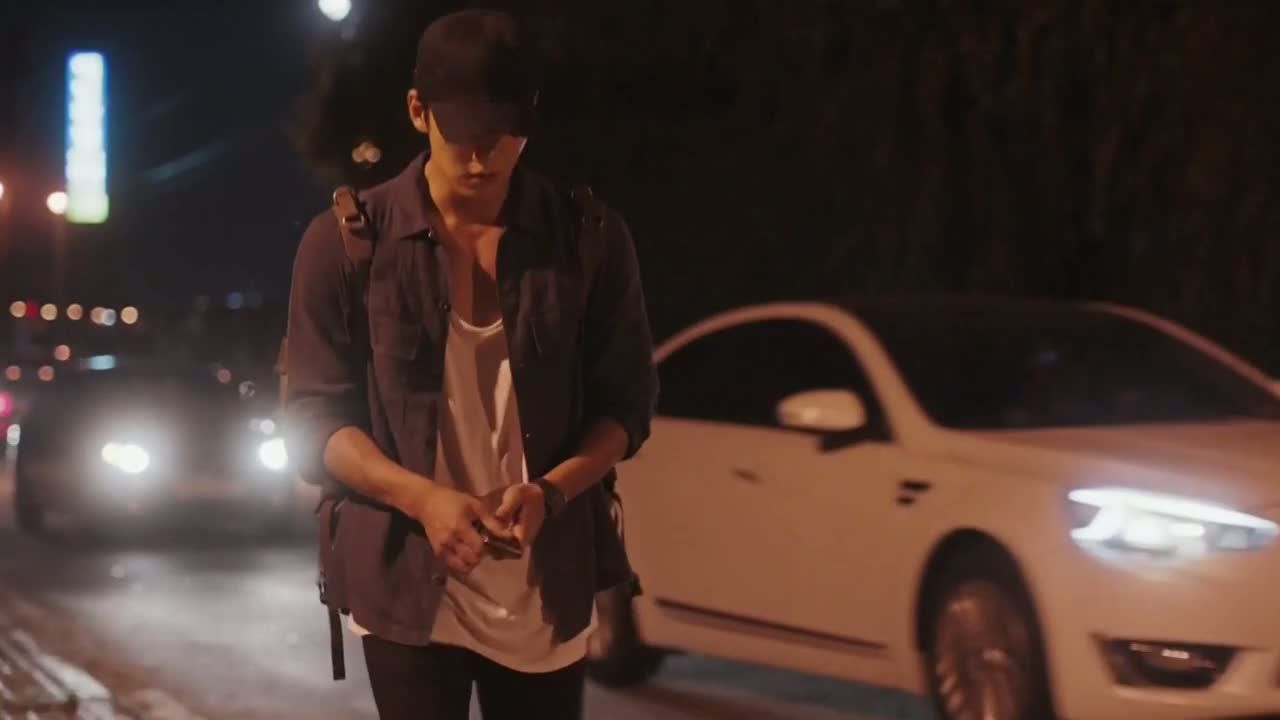 A lone JSS agent unable to get in contact with his fellow men heads inside. Je-ha appears from above and swiftly gains possession of his gun and disassembles it. The agent searches for another weapon and grabs a baton, but Je-ha is nowhere to be seen…
…before he reappears wielding a taser gun. After taking care of that last JSS agent, Je-ha heads out, abandoning his phone in his wake. Chief Joo arrives much later, utterly relieved that all the men are still alive.
Se-joon arrives home to find Yoo-jin waiting for him. She has unsettling news, which prompts him to ask if anyone else is causing trouble other than himself. Rising from her chair, she answers, "Your daughter."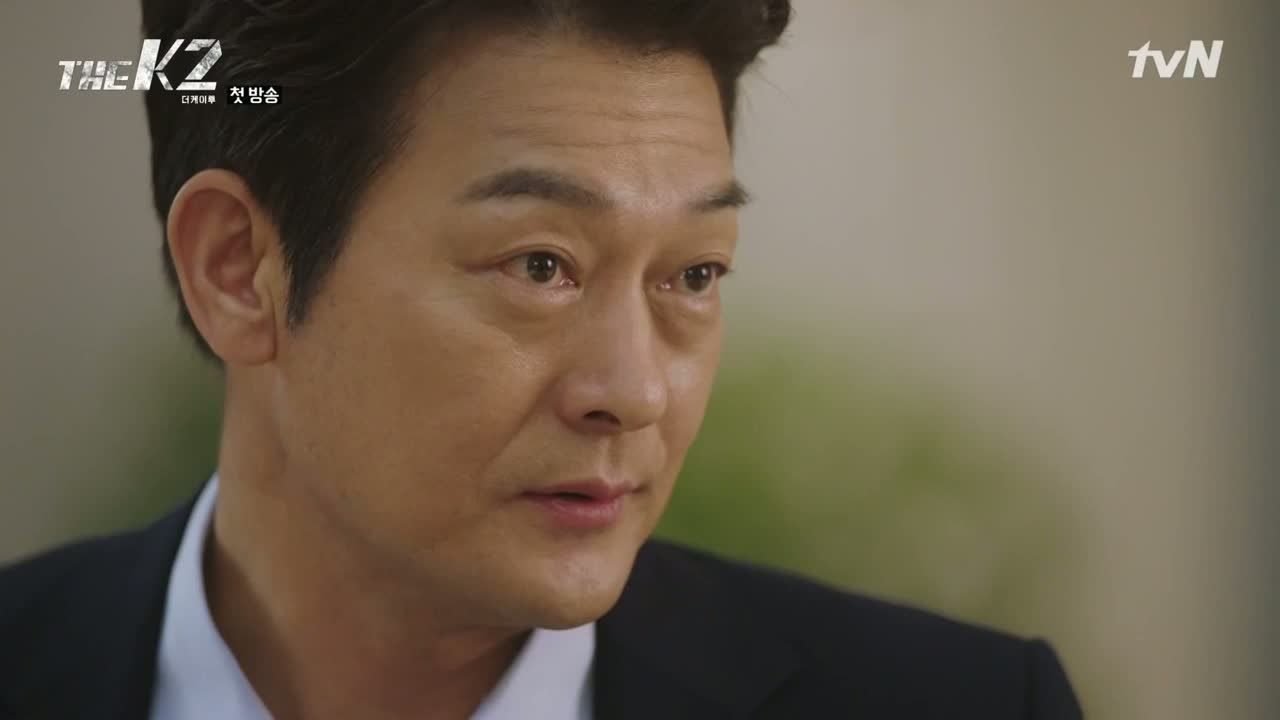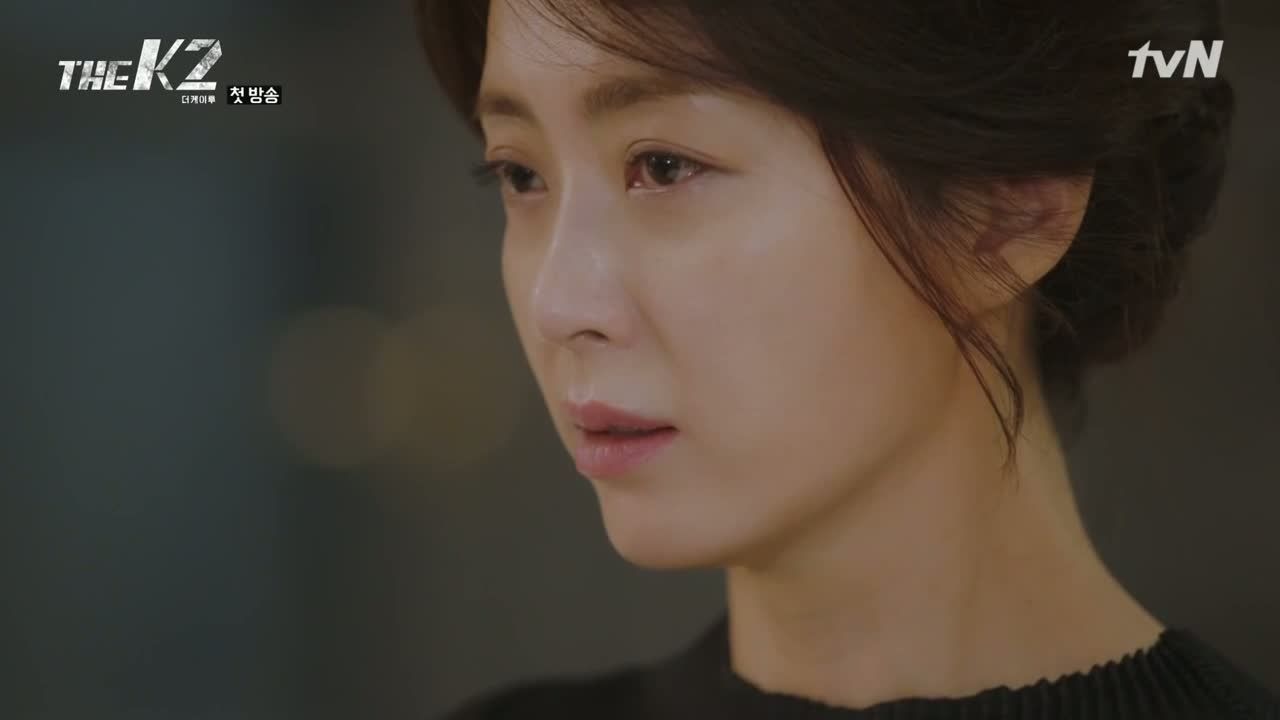 He tugs her towards him so that their faces are inches apart when he breathes, "What about Anna?" Oh, so Anna is your daughter. Yoo-jin: "She ran away again."
She should have outgrown this behavior by now, Yoo-jin continues, though she wonders if Anna can't help it as his own flesh and blood. Se-joon seethes and collects himself before warning his wife that should anything happen to Anna, that will also bring about the end to their deal.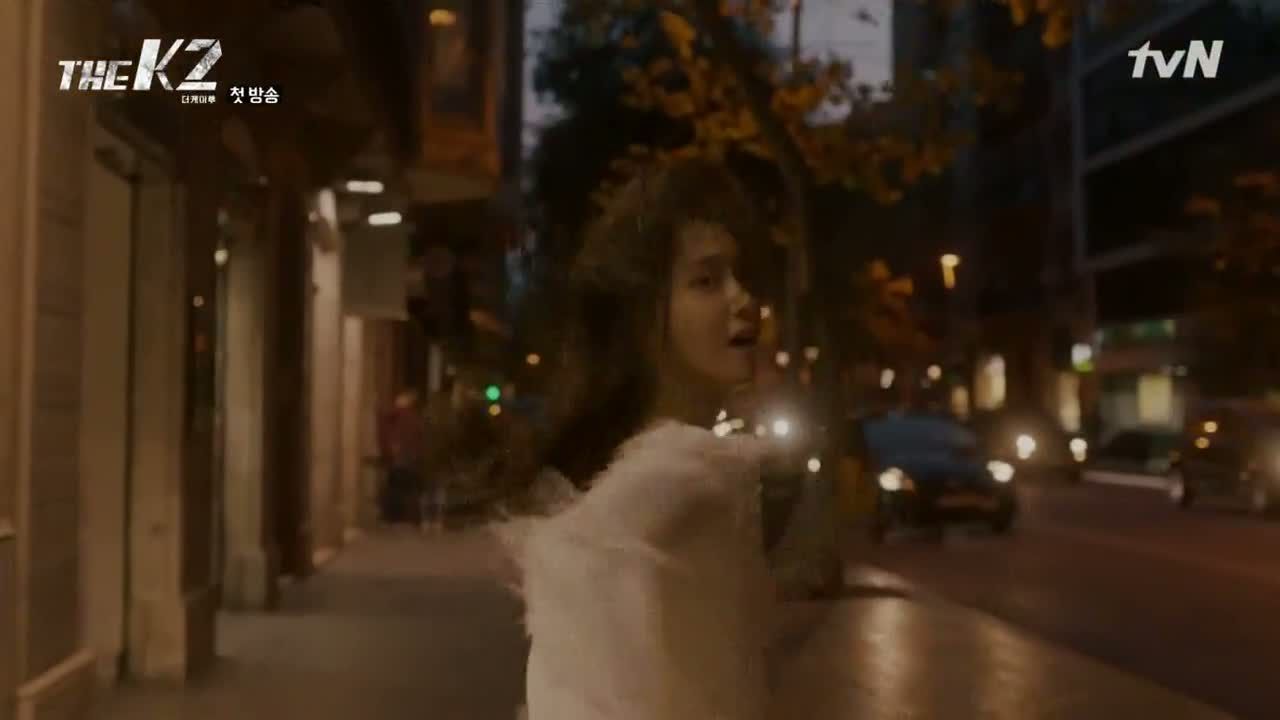 Speaking of whom, Anna runs frantically through the streets in Spain, occasionally looking behind her to check for any pursuers. She runs straight into oncoming traffic, which stops just in time.
Anna trembles with fear as her mind flashes back to an earlier memory: her as a young girl handing her mother the bottle of sleeping pills. Caught like a deer in headlights, she utters in Spanish through terrified sobs: "I did not kill."

COMMENTS
Wow, that was an intense episode. I was honestly torn coming into The K2 because while the teasers showed promise, I still had a sense of reluctance with the production credits. Director Kwak Jung-hwan (Chuno, Basketball) and writer Jang Hyuk-rin (Yong-pal, Reset) have put out series that were either lauded or left viewers scratching their heads, so I remained cautiously optimistic, hoping that the show would live up to the hype.
So I'm pleased to find that between the impressive action-heavy sequences, there's plenty of mystery going on under the surface. We're thrown into the mess from the start, with Anna hidden away in Spain, Je-ha's bloodied introduction, and Se-joon and Yoo-jin's strained marriage, just to name a few. Much of what we've seen between these complicated characters is unsaid; their actions speak louder than their words, though any lines of dialogue we do get packs a punch.
Speaking of punches, I do enjoy how raw and intense the fights are—not only does Je-ha deliver some swift and expertly-skilled moves, he's sometimes on the receiving end of an unexpected swipe. Even then, we can see his fighting prowess shine through, which also highlights the rigorous training Ji Chang-wook underwent for the role. All that hard work has certainly paid off because the end product is not only slick but also fantastic. There's so much we've yet to learn about Je-ha, who keeps to a low profile whenever he can. Still, we can see the hints of sympathy in his character when someone is in danger, be it Anna in Spain or the kind cleaning lady.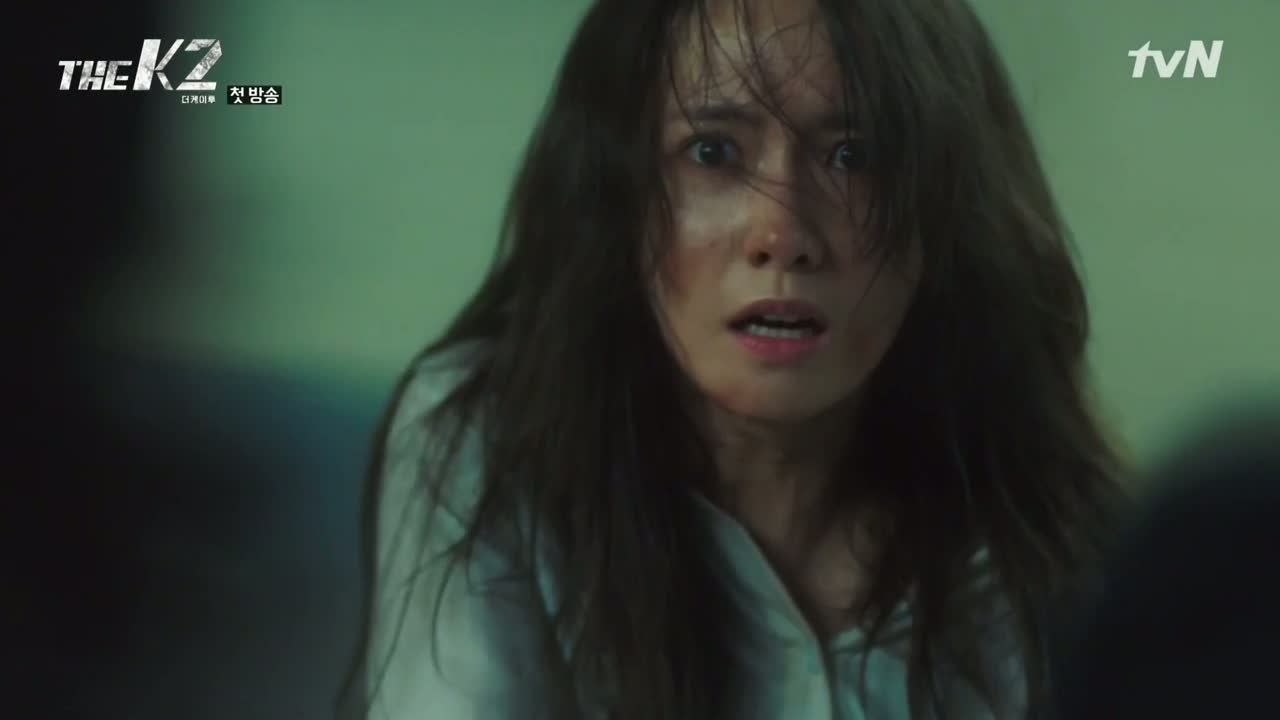 Then there's Anna, who is currently halfway around the world dealing with her own fears. We don't know how many times she has attempted to escape over the years, or how much of the outside world she knows. Her mind is fixated on the idea of running away to find her powerful father (which makes me wonder how much she knows about him) and the traumatic memory of discovering her mother dead on the floor. As far as we know, the horrors began that night when she was taken from her home, and I'm itching to know the truth behind her mother's death.
Not only that, I'm intrigued by Yoo-jin, who carries herself with social grace yet can induce fear into nearly anyone with expert precision. My hopes are high for Song Yoon-ah challenging her acting range by portraying a layered and calculated character like Yoo-jin. Watching her makeup being wiped away was like watching the façade of her character fade away to reveal her deeper and darker colors, which we see glimpses of in her rocky and tense marriage to Se-joon.
So now you've got my attention The K2. Come at me.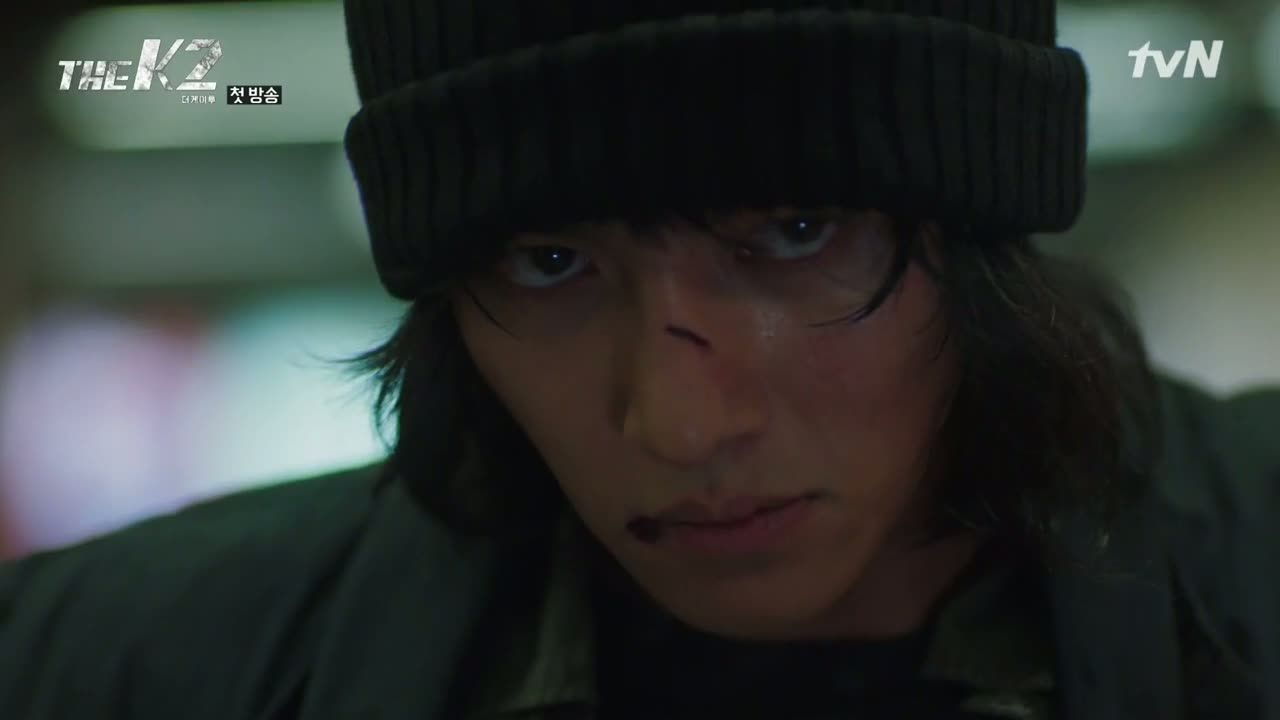 RELATED POSTS
Tags: featured, first episodes, Ji Chang-wook, Jo Sung-ha, Song Yoon-ah, The K2, Yoon-ah