The K2: Episode 2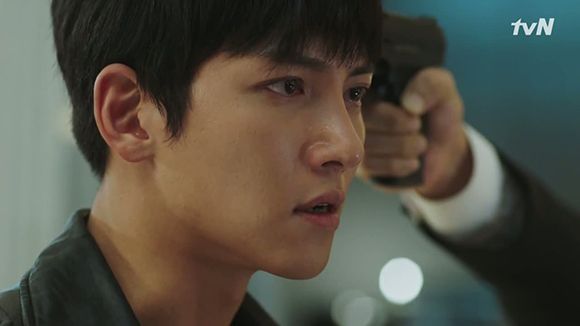 Running a tight ship at home will prove difficult when unexpected attention forces our crafty politician's wife's hand; she'll have to choose whether to keep the danger close or let it roam freely in the streets. And escaping handcuffs and evading the authorities is all in a day's work for the former mercenary, but Je-ha will realize that living in hiding will no longer be an option when that lifestyle endangers the lives of innocent people.

EPISODE 2 RECAP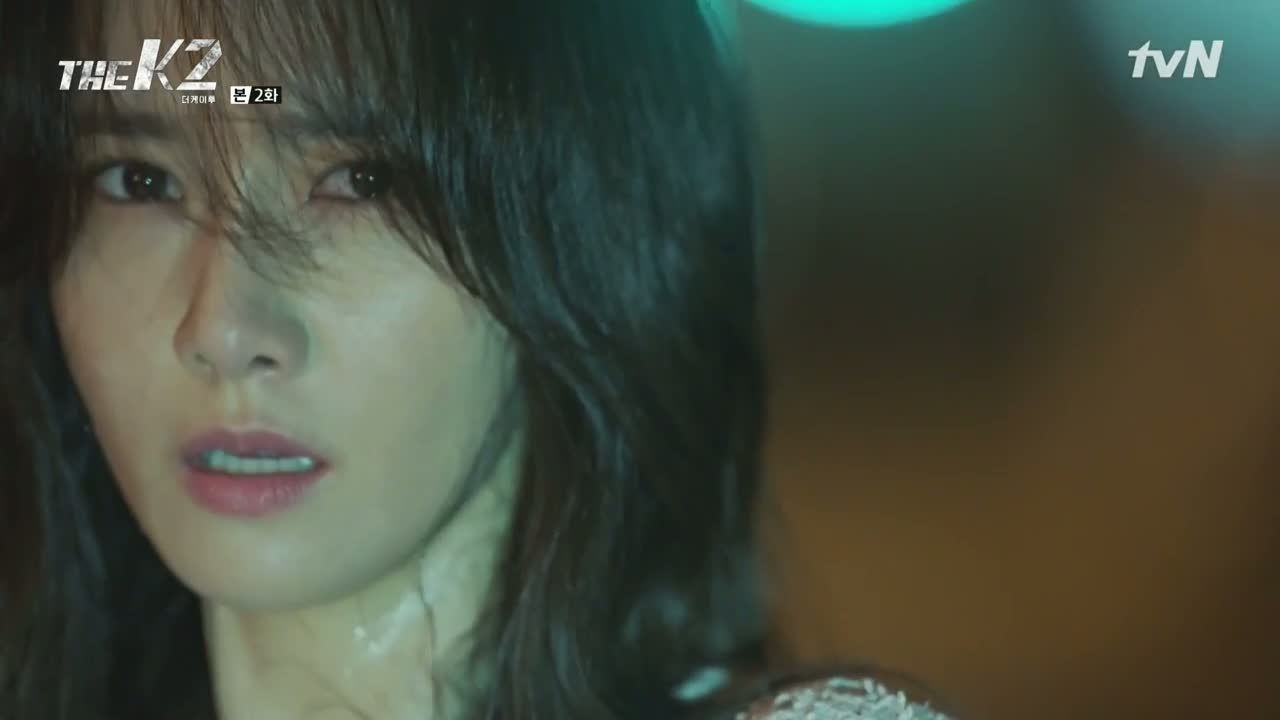 As Anna stands paralyzed in the street, the flickering headlights remind her of when she had arrived at the police station following her mother's death and had been bombarded by the bright camera flashes from the press.
She had undergone questioning, where the psychiatrist had tried to coax an answer out of her. The detective had been frustrated when she'd said she didn't know what happened, though the flashback within this flashback gives us a bit more insight: At her mother's silent insistence, Anna had placed the bottle of sleeping pills in her mother's outstretched hand.
She had peed herself remembering that, and tears had streamed down her cheek as she'd cried over and over again: "I killed my mother."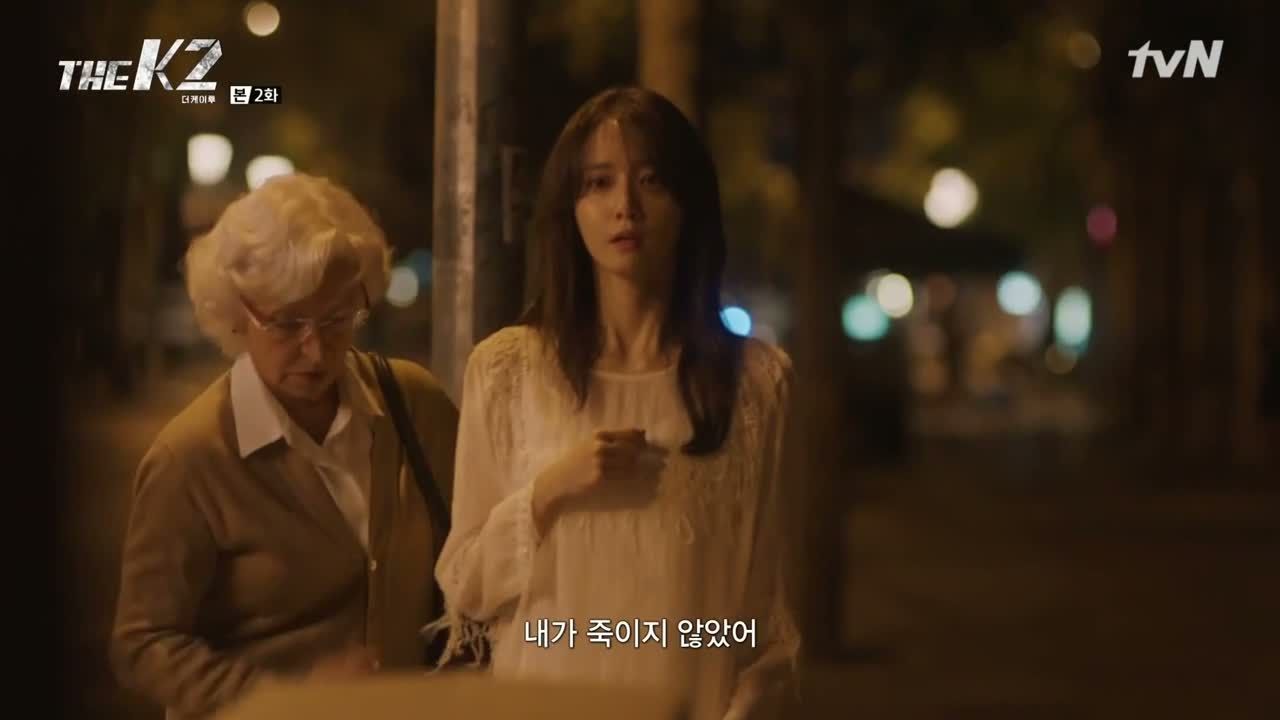 Back to present-day where one of car's passengers, a fashion designer, sees Anna and declares her his new muse. Er, never mind the fact that she's standing there petrified.
Trembling, Anna says repeatedly in Spanish: "I did not kill." A granny who leads her off the street is taken aback at the phrase, and Anna hobbles down the sidewalk, alone.
Je-ha gets off at a bus station where he spots the police. So he heads to the bathroom and swipes a soldier's uniform in order to blend in and exit without suspicion.
Even in Yoo-jin's gentle voice, her disappointment in the JSS for letting one man slip through their fingers is clear. She's amused by the head of JSS' pleas for a bit more time, since the banner hanger could've gone to the press or struck a deal with a rival candidate.
Chief Joo, however, disagrees with his superior, believing that capturing Je-ha will be virtually impossible. He had been present during Je-ha's training, thus can say with certainty that his abilities are beyond the JSS' capabilities. Yoo-jin chuckles, "So you're saying the JSS isn't incompetent, but that he's good?"
After being dismissed from the Special Forces, Chief Joo explains how Je-ha had belonged to an elite private military company named Blackstone. He had also fought in Iraq as a mercenary, but he's currently on the run, so there's no way someone would've enlisted his services.
Everyone in Blackstone is a wanted man, and while the rumors say those men fell into the hands of terrorist groups, Chief Joo can confirm that one of them—Je-ha—-is currently in Korea. But all that information doesn't change the resolution—that JSS is unable to handle the job.
All of their appeals fall on deaf ears, including Chief Joo's suggestion of recruiting Je-ha. To that, she instructs Chief Joo to do a better job of protecting her husband.
As Yoo-jin watches her husband leave, she muses on how he's not the least bit apologetic. She scoffs at the idea that she'd feel let down in times like these, and her right-hand woman, Secretary Kim, assures her that she'll take care of Je-ha.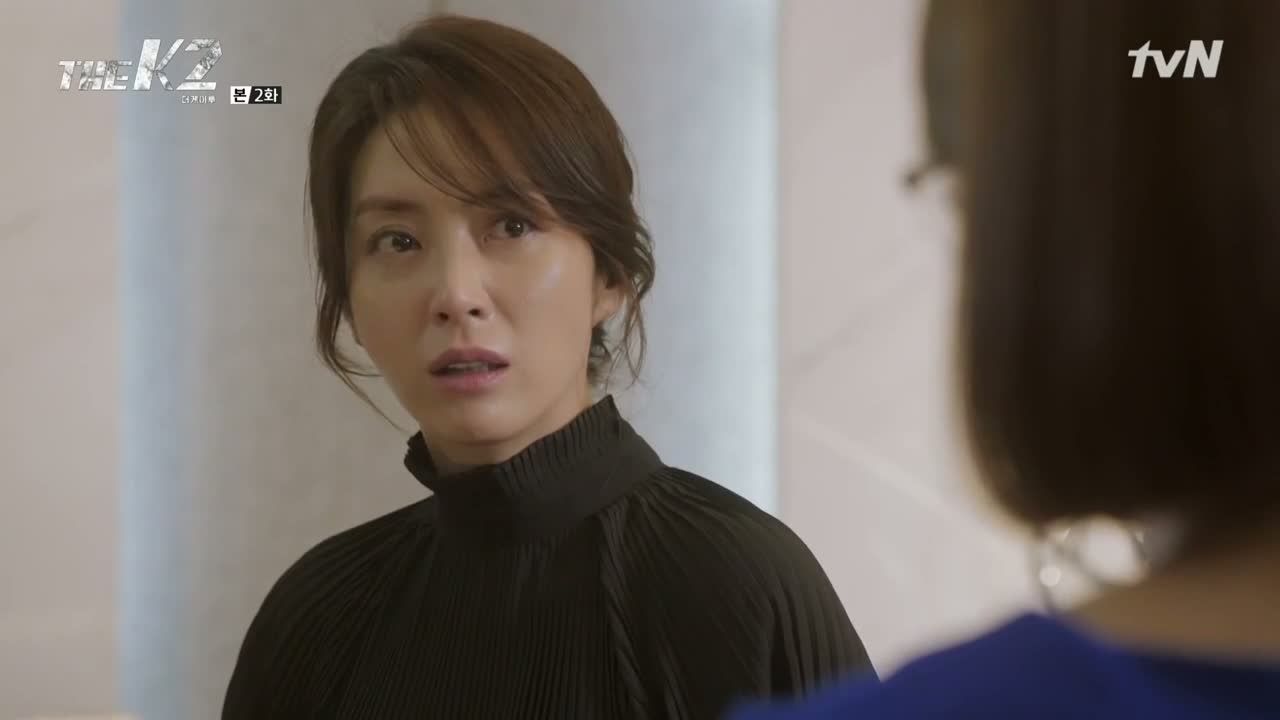 There is, however, one other matter that demands Yoo-jin's attention: although Anna was caught last night, her picture has gone viral on social media. The uploader is a well-known fashion designer, but Secretary Kim will do her best to prevent it from making headlines. Isn't it a little late for that in this day and age?
Yoo-jin would agree, roaring that all of Europe would want to know who Anna is if the designer gets a hold of her. She swears she hears noises again (oh?), and when Secretary Kim suggests that they use this opportunity to do away with Anna for good, Yoo-jin shuts down the idea: "Anna is the only tool I can use to control Se-joon! Do you think Jang Se-joon would stand for it if anything were to happen to her?!"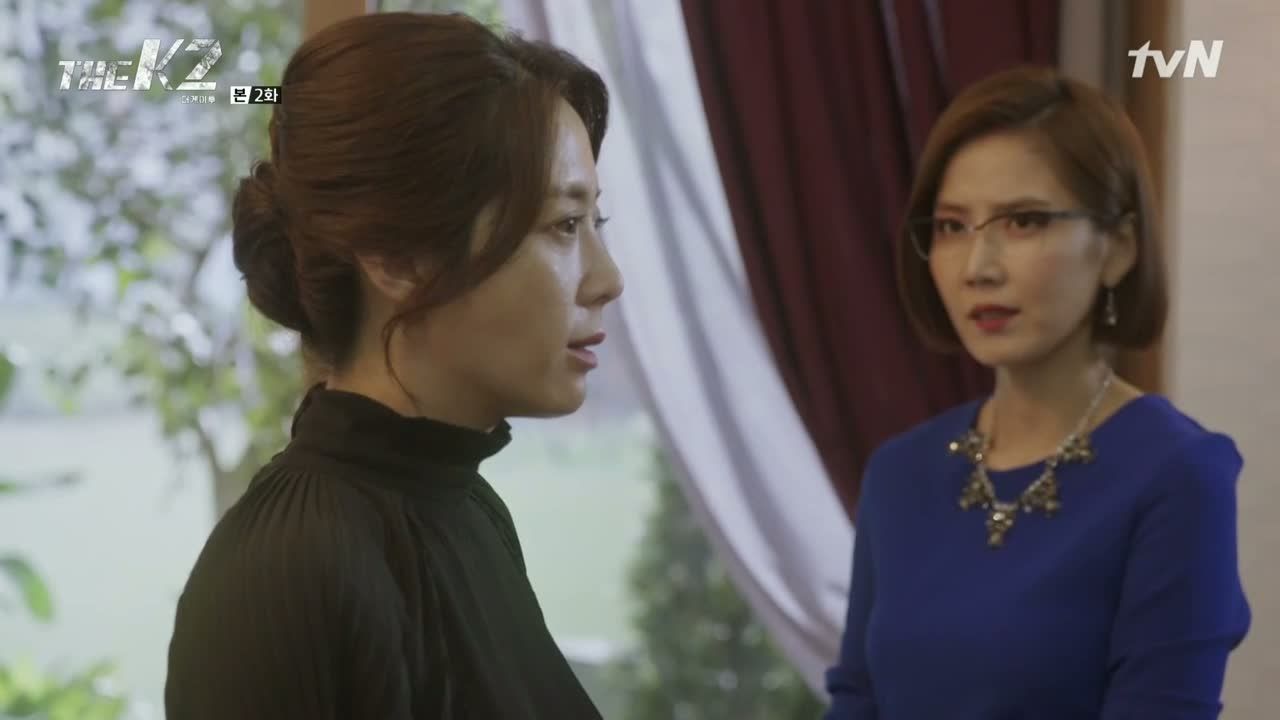 Yoo-jin has a sudden breakthrough: perhaps it will be better if Anna is transported to Korea, where she can keep an eye on her. With the presidential election just around the corner, she has better things to worry about than her own nerves and orders Secretary Kim to get it done.
Once she's alone, Yoo-jin gets a good look at the photo of Anna and remarks, "They resemble one another."
Se-joon has his men pull off to a quiet location so he can speak with Chief Joo in private. He knows that Anna is safe and still has social phobia, but he can't go to see her because of the upcoming election, and even he knows that makes him a pathetic dad. He knows that Chief Joo is loyal to his wife "but I'm the one who will become president."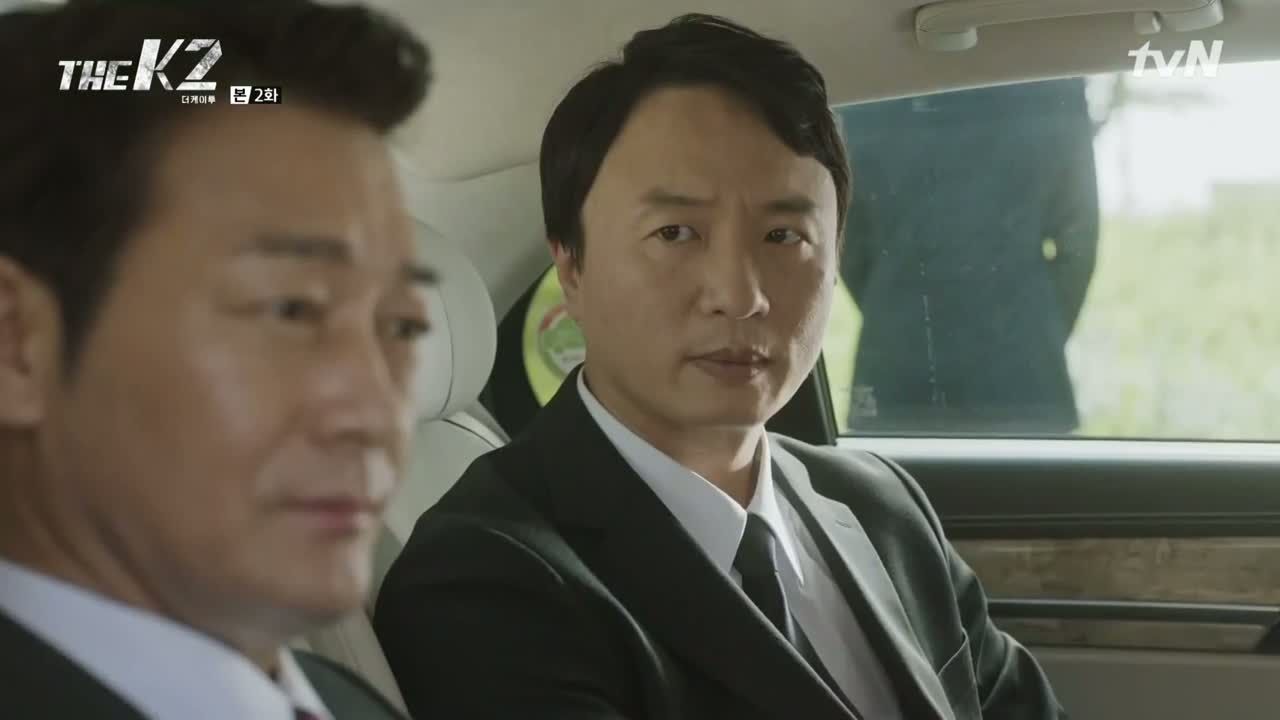 He'll be the one to appoint Chief Joo as his head of security once he's sworn in, so that makes Chief Joo the only one he can trust to look out for Anna. He knows how much Anna must resent him, but she's the only reason he's yielded to Yoo-jin's demands all these years.
He orders Chief Joo to relay a warning: Should the hostage (Anna) die, the one holding her hostage will die too. In other words, if anything were to happen to his daughter, everything Yoo-jin has worked toward will crumble. Chief Joo swears to protect Anna, no matter what.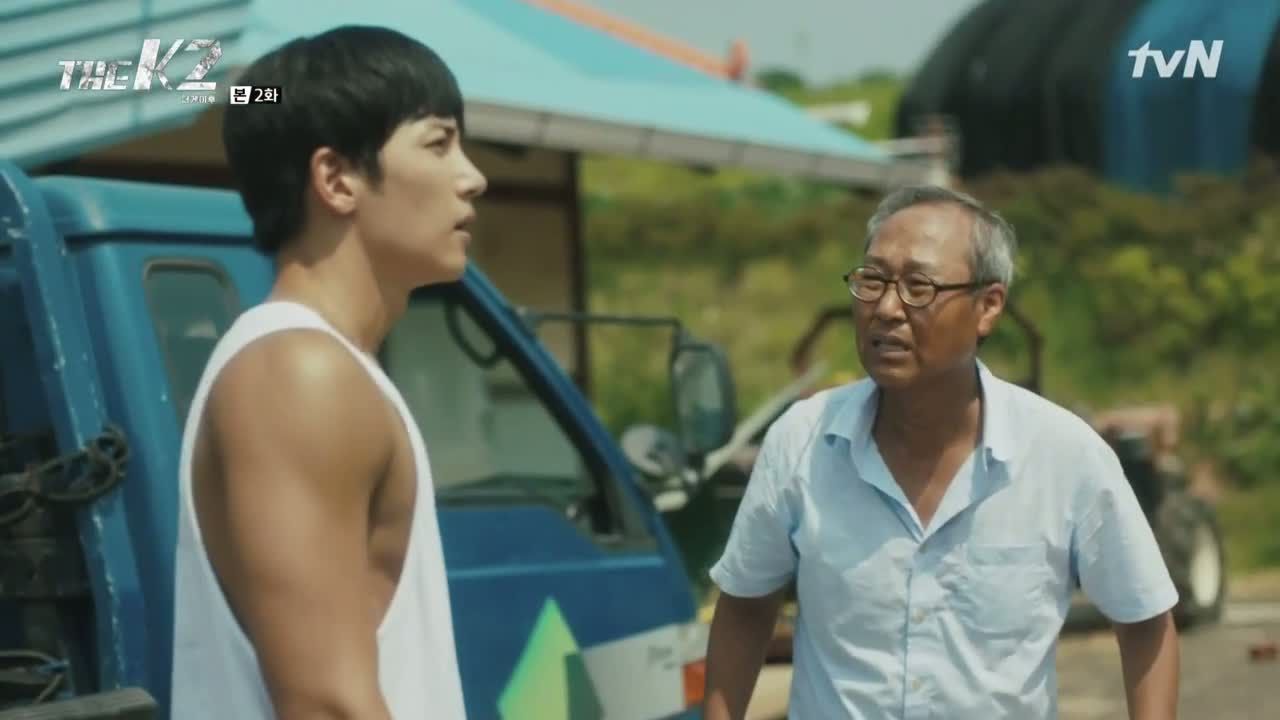 Time to quickly check in with Je-ha, who is unable to hitch a ride, so he helps an old couple stranded on the side of the road. He offers to help with the farmwork, but the old man angrily refuses—he'll put Je-ha up for one night, and that's that.
Meanwhile, the head of JSS pays a visit to a police commissioner to help him find Je-ha. He has some valuable information in exchange for his services: At present, Se-joon doesn't have much of a chance to win the presidential race because he's running as an independent party candidate; however, he'll soon be changing parties.
That grabs the police commissioner's attention, and it'll be in his best interest to help him out.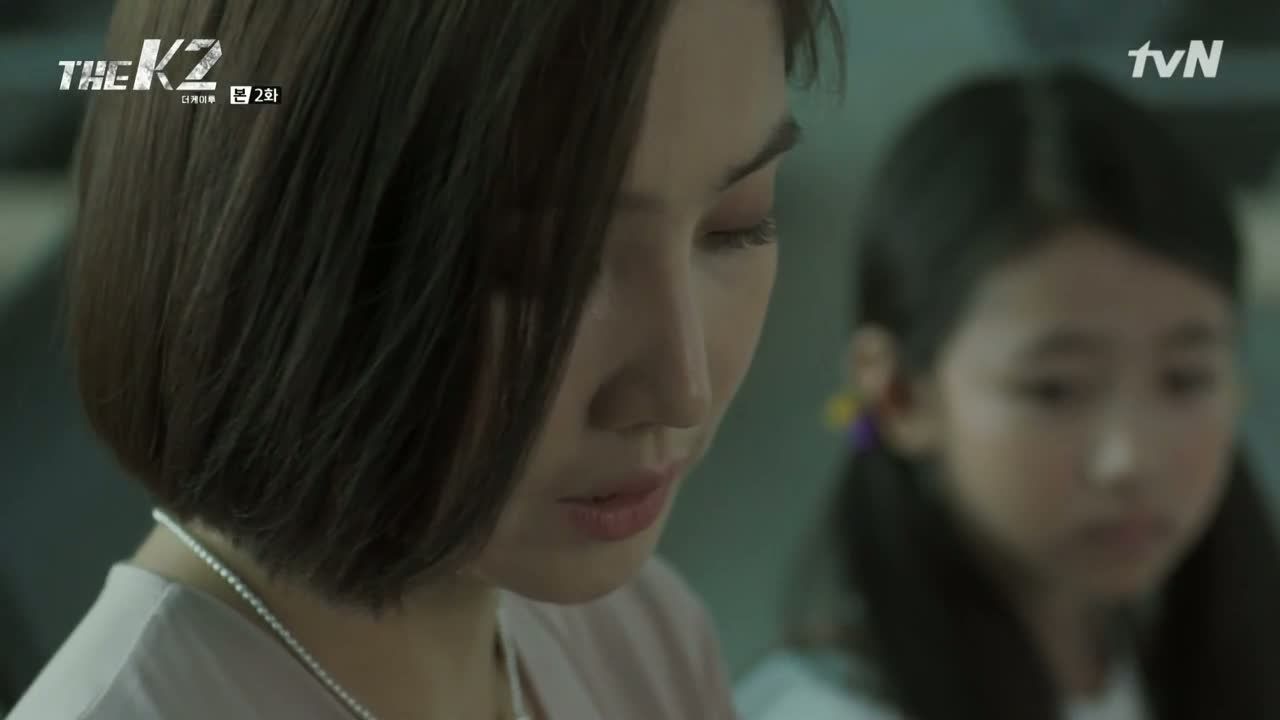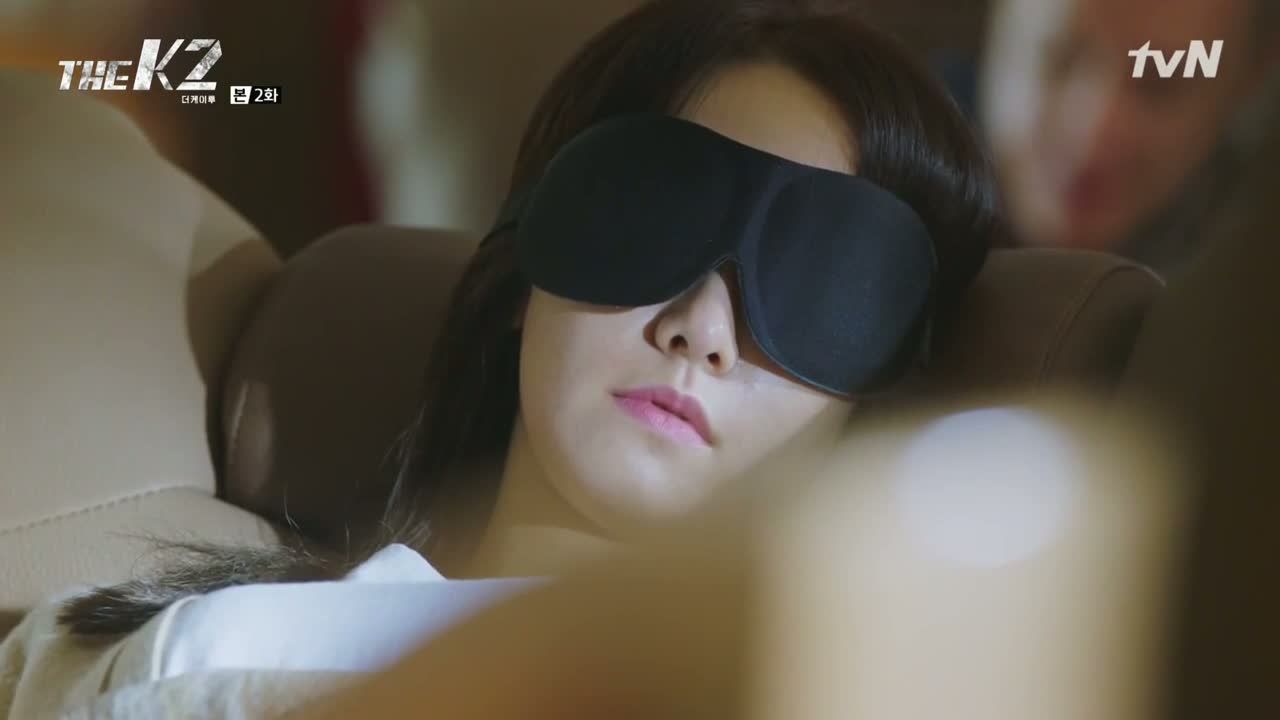 Anna flies first-class on her flight to Seoul, and when the flight attendant worries that she's been asleep too long, her neighbor explains that she's recovering from a wild night. Turns out that Anna has been drugged, as the camera pans to the syringe beneath the seat.
She dreams of the day when a woman with red fingernails came to collect her from the hospital and take her to the airport. She'd been told her father was waiting for her, but Anna called out the woman on the lie, refusing to drink the bottle given to her. Omo, it's Secretary Kim, who flashes a camera in Anna's face.
We know what happened from there, and a lone tear rolls down Anna's cheek.
Je-ha can hear the old man's wife sobbing behind closed doors. As for the grumpy grandpa, he sets out a simple meal for him, apologizing that this is all they have and for lashing out on him earlier.
After hours of searching, the JSS team pinpoints Je-ha's location at a bus station earlier that morning. Anna isn't the only ones having troubled dreams of the past, as Je-ha dreams of his days when he was a mercenary.
His group had been forced to walk through a minefield, and upon hearing that they needed to take a detour to avoid a civilian zone, the wounded civilian in their party offered to pay the mercenaries triple the amount of their original offer.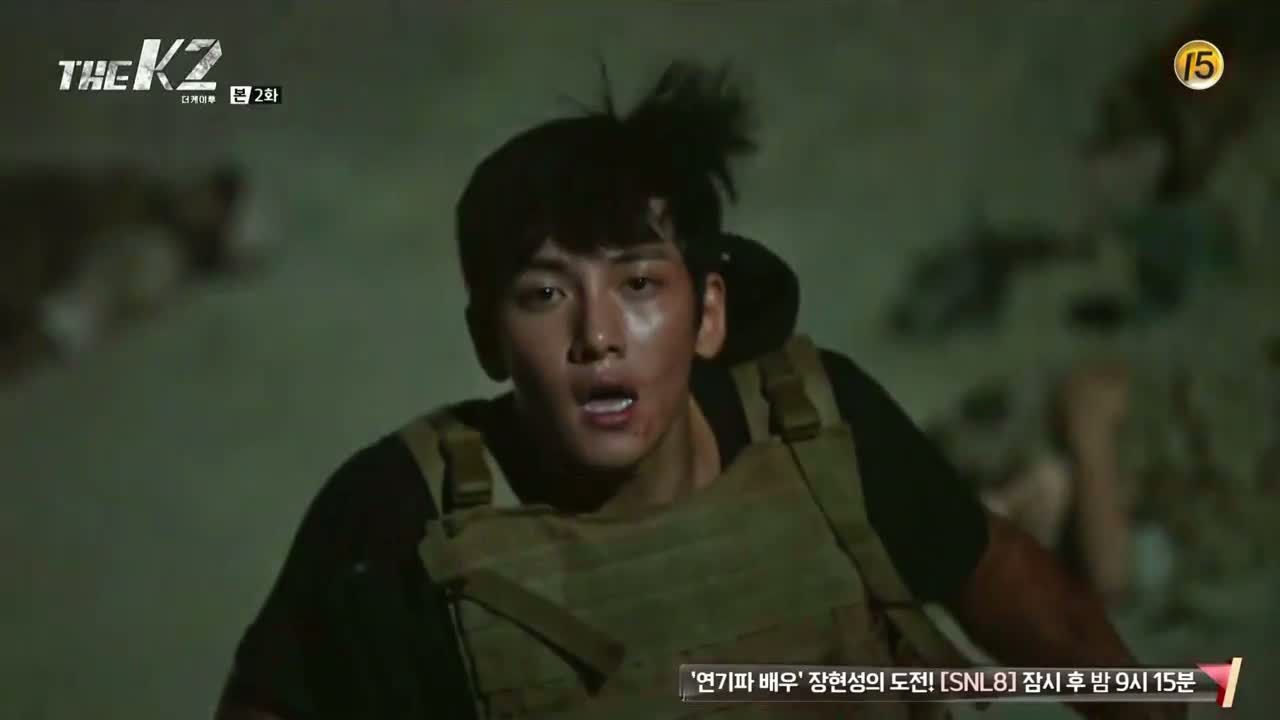 He had chosen to keep moving, but soon they'd been caught in a crossfire. Je-ha tosses and turns in his sleep as the memory becomes more violent, and a bullet pierces through his chest.
Je-ha wakes up with a start, but the memory is still vivid, as we see him fall to the ground and slip into unconsciousness. He curls up and breathes heavily until the panic subsides. It's at that moment he hears the old lady's sobs once more and finds her husband up drinking.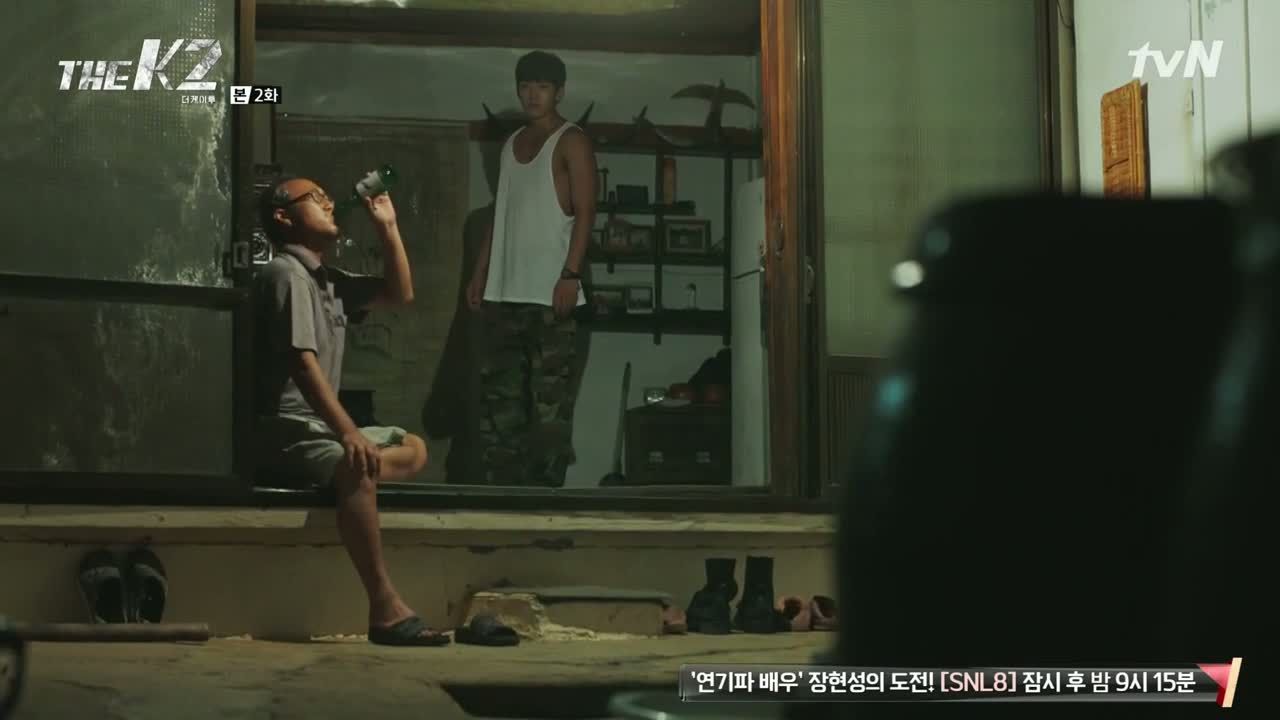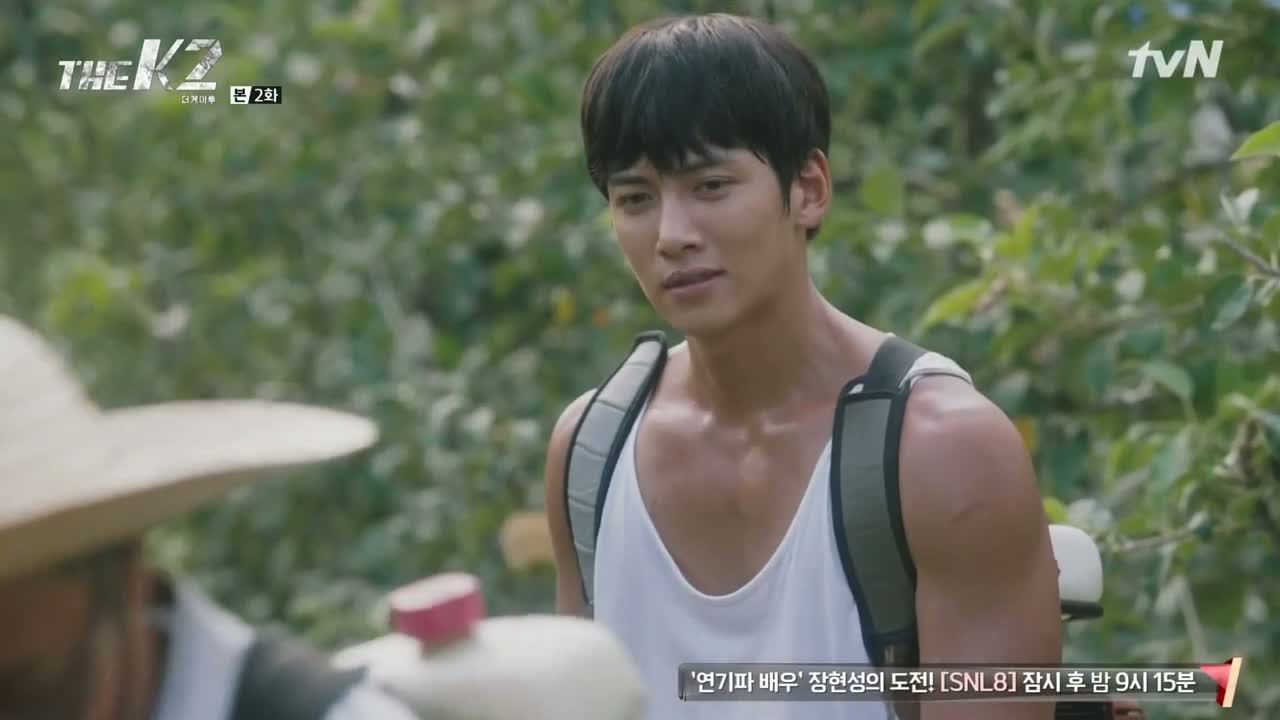 The old man explains that today is the 49th day following their son's death, and they'd been traveling back from the temple when they'd ran into Je-ha. He follows the grieving old man to the fields, and agrees to help him clear all the overgrown trees the deceased son had previously taken care of.
He's already out in the fields when the old man wakes up the following morning, but instead of cutting down the trees, he's busy trimming the brush underneath them. Touched, the old man joins him, and his wife tears up seeing the two men happily working together.
When they sit down for lunch, the old lady places some food over Je-ha's bowl of rice. Aw, that affectionate gesture always gets me. He's welcome to stay longer if he'd like, and he graciously accepts the clothes once worn by the old couple's son.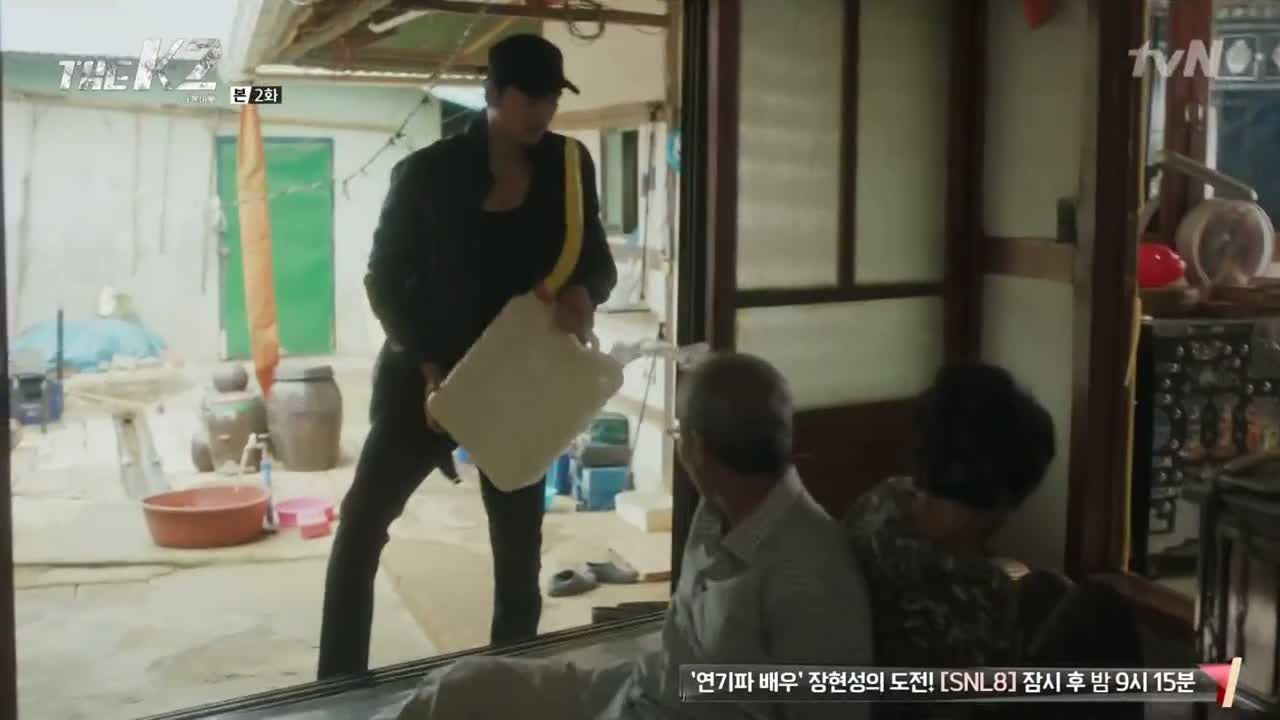 He takes the truck later that day to run a quick errand, unaware of the mystery car he passes on the road. Uh oh. He's immediately suspicious when the car is still there upon his return. Next thing we know, the couple is tied up and claims that Je-ha is long gone.
So the assailant pours flammable liquid over the couple and the house. Just as he's about to set the entire place ablaze, Je-ha shuts the lighter and kicks the man away. His opponent unsheathes his knife while all Je-ha has is a brushcutter blade wrapped in newspaper.
Je-ha avoids the oncoming swipes including one that narrowly misses his neck. While the man gets in the first cut, Je-ha slices the assailant's stomach. They go cut for cut until Je-ha throws the man into a pile of jars.
The assailant knocks Je-ha down with a kick, blocks the swipes at him, then engages in a struggle until he knocks the blade out of Je-ha's hand. He kicks the unarmed Je-ha into a tower of crates, then charges at him with his knife.
Je-ha remains alert, avoiding the jabs long enough to grab the man's arm and knock the knife out of his hand. A flying kick sends his opponent crashing into the front gate, and the ongoing brawl moves out to the road.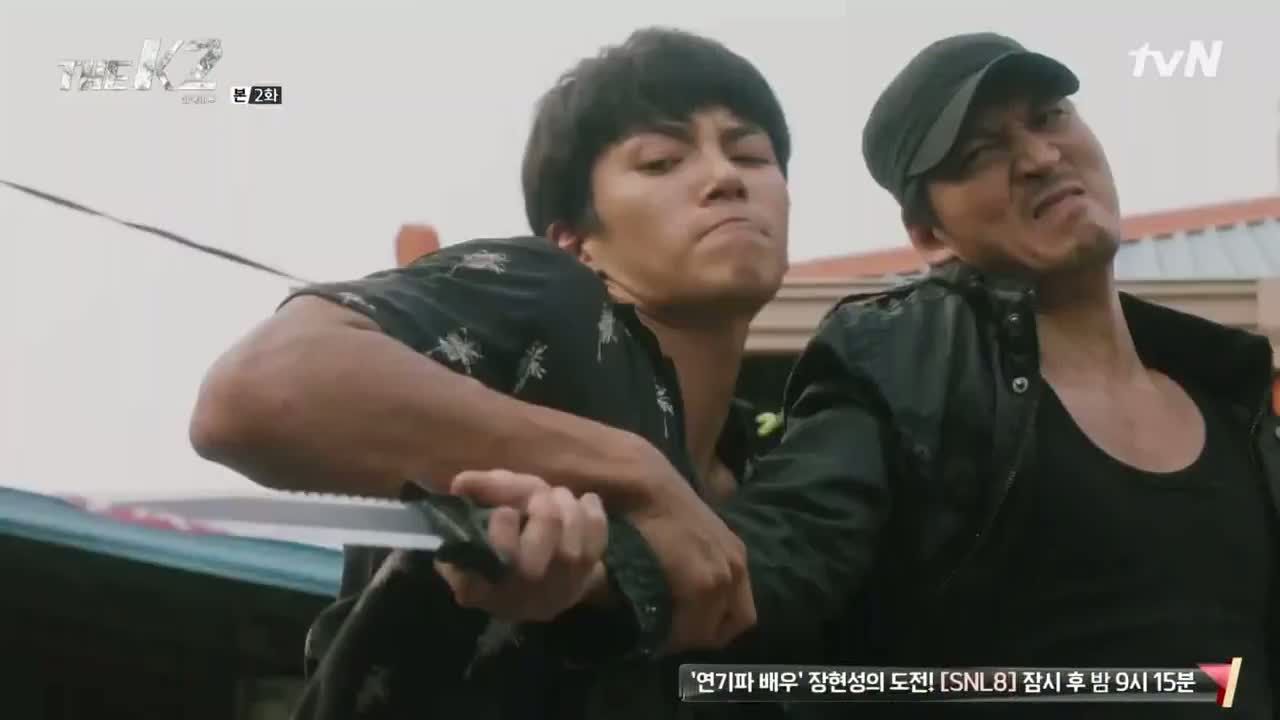 Now this is a throwdown of fisticuffs, and Je-ha uses a counterattack to grab the man's arm, twirl his body to the ground, and dislocate his shoulder. When the assailant charges at him again, Je-ha twists his jacket around his neck to strangle him. For his finishing move, he spins and breaks the man's arm. Oh, and kicks him twice for good measure.
Je-ha confronts his attacker when he comes to, asking him who sent him. He isn't surprised when the man doesn't give up a name, though the latter says it isn't personal—it's all the same for guys in their line of work.
Je-ha shares the same sentiment, as he grabs a hammer to use. Oh shit, are you going to smash his fingers? His attacker says Je-ha's a dead man anyway, which he agrees with. He understands why the assailant came after him, but it infuriates him that his attacker would dare to harm the old couple.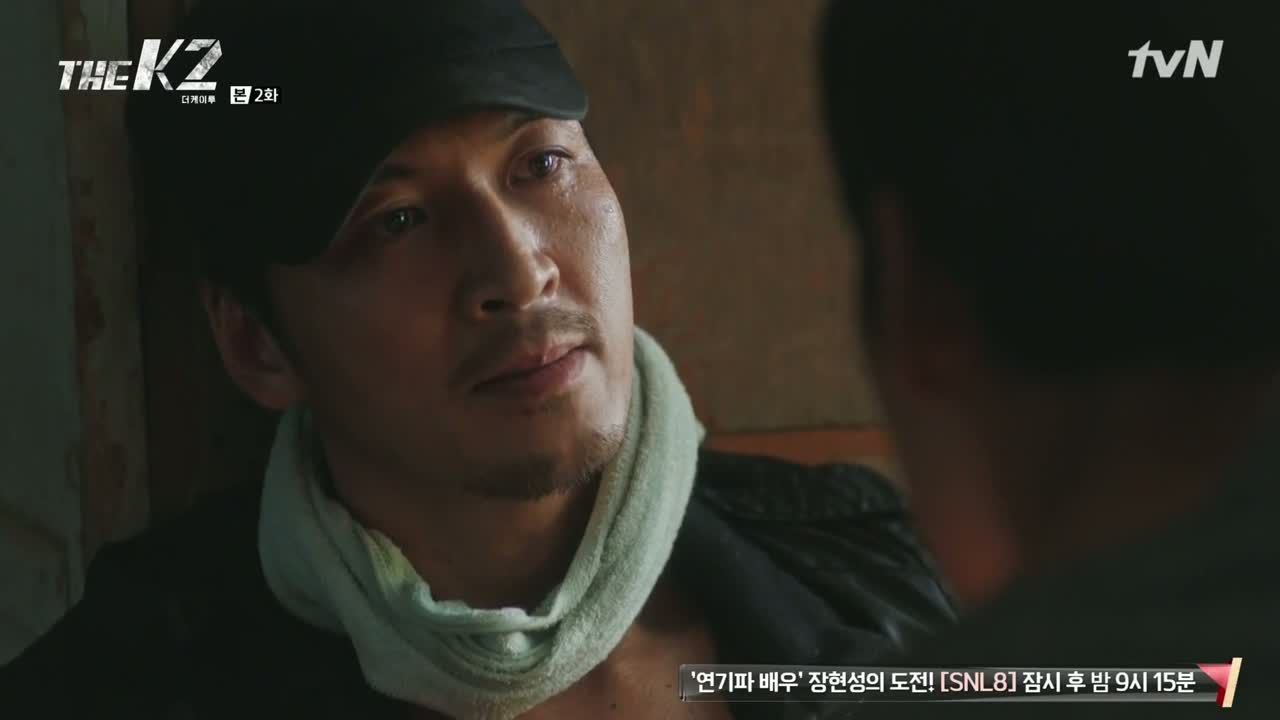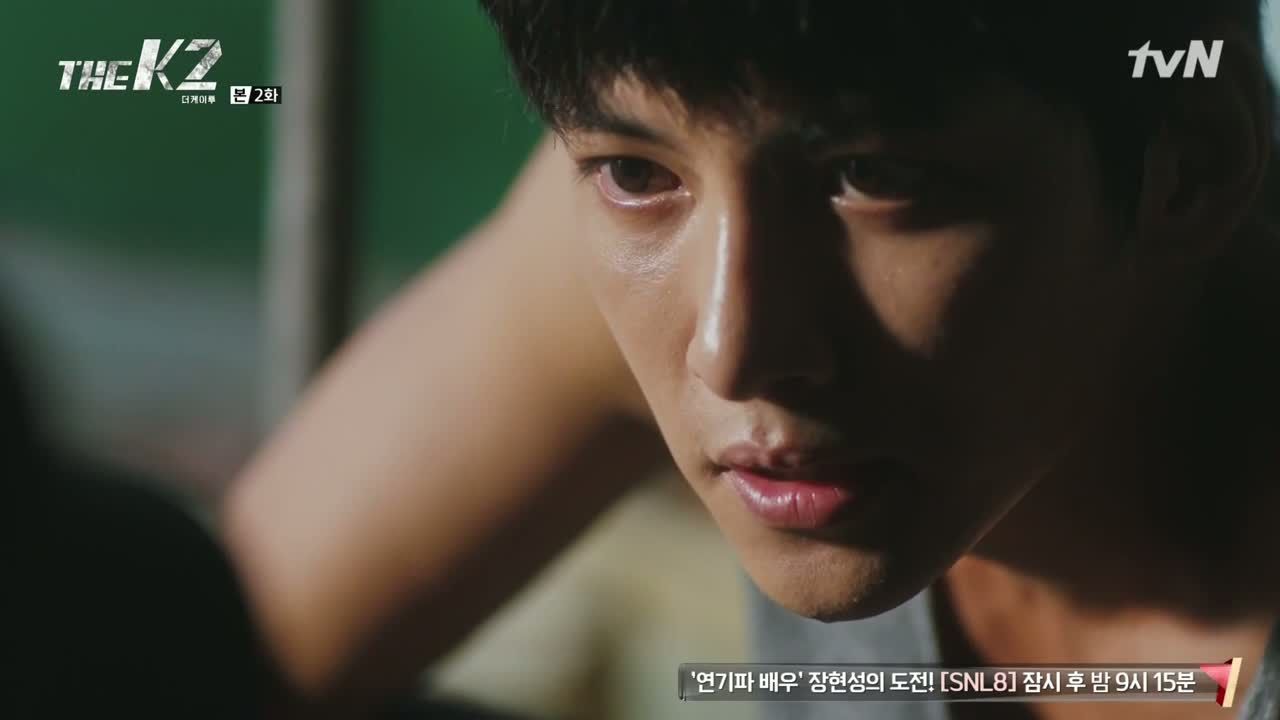 His attacker laughs at that because that threat was intentional: "All the people who try to help you hide from this point forward will die." Which means those old people are done for whether Je-ha likes it or not. Unfortunately for him, Je-ha is willing to wait for an answer and gags his attacker so he can start smashing in pseudo silence. Just as he's about to pound down, his attacker makes a noise.
That's how Je-ha shows up outside Yoo-jin and Se-joon's estate later that evening, as a still unconscious Anna is carried inside and wakes up face to face with Yoo-jin.
Pretending to make a delivery, Je-ha does a quick job of taking care of the guards outside. Meanwhile, Anna struggles to rise, her body still trying to wake up from the sedative.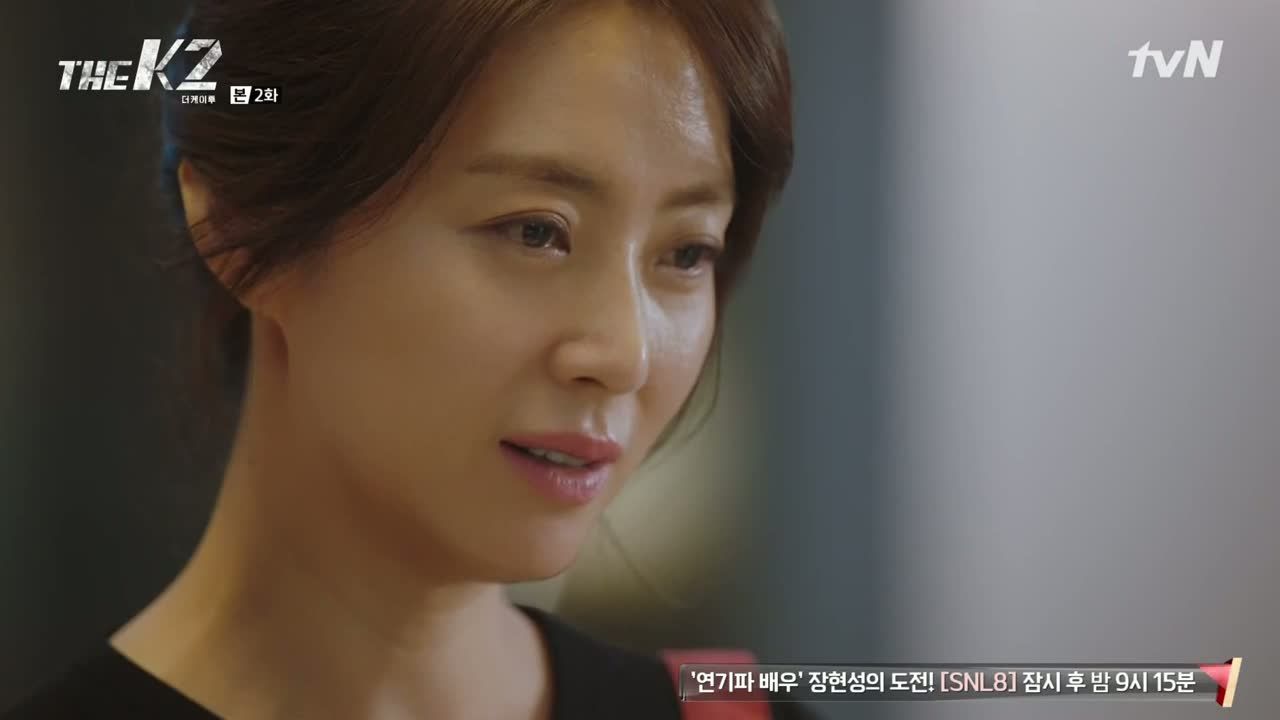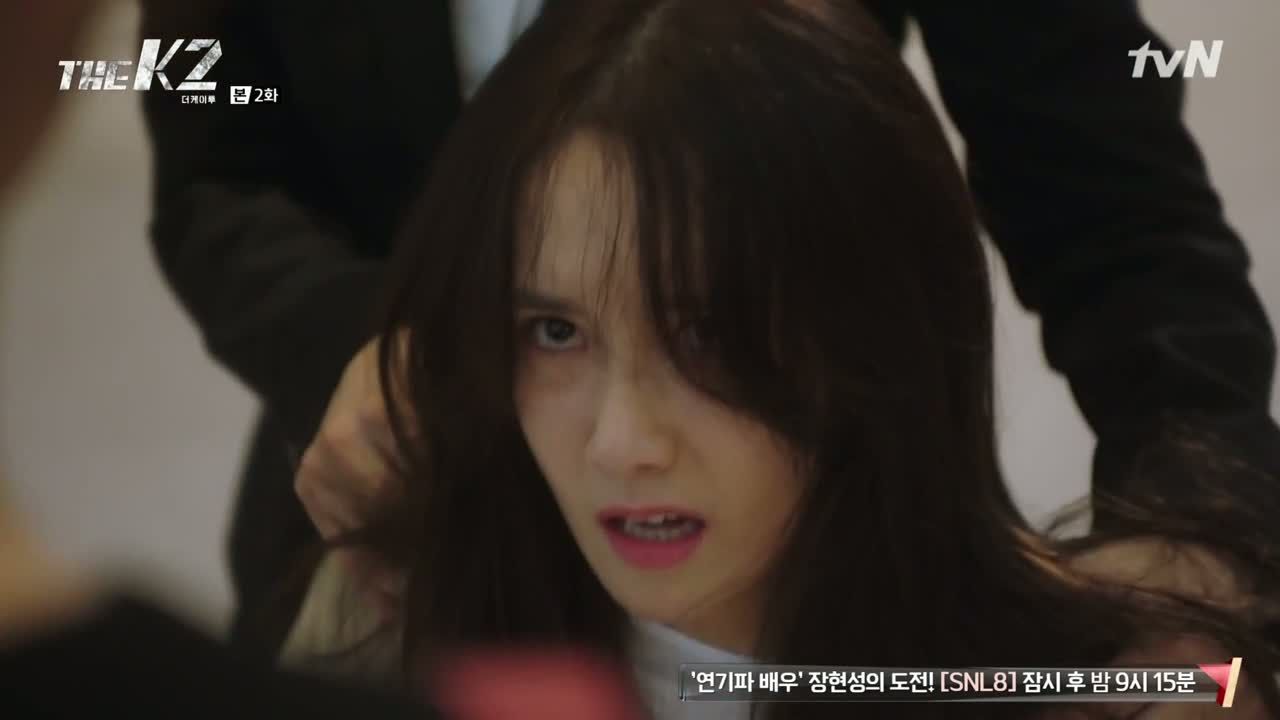 "You've become an adult," Yoo-jin says. "You're pretty, because you look like your mother." Anna grits out "devil," which Yoo-jin points out is no way to speak to her longtime distant caretaker.
"Think of all the things you did to a nine-year-old who knew nothing," Anna gasps. Yoo-jin acknowledges that those things must've upset Anna, though stands firm that everything was for Anna and her father's sake.
"I remembered everything," Anna gruffly replies. "Mom didn't kill herself." Yoo-jin takes a long pause before reaching out to pet her and pulls in to say Anna should've become a nun then.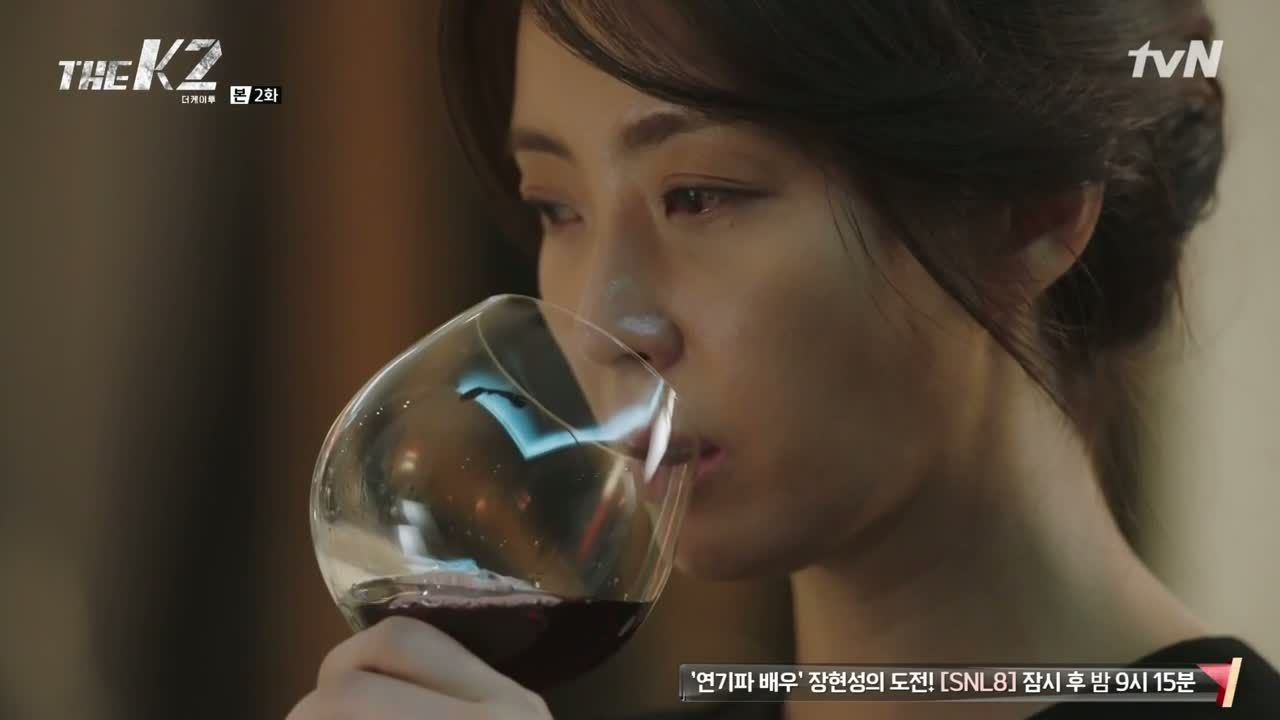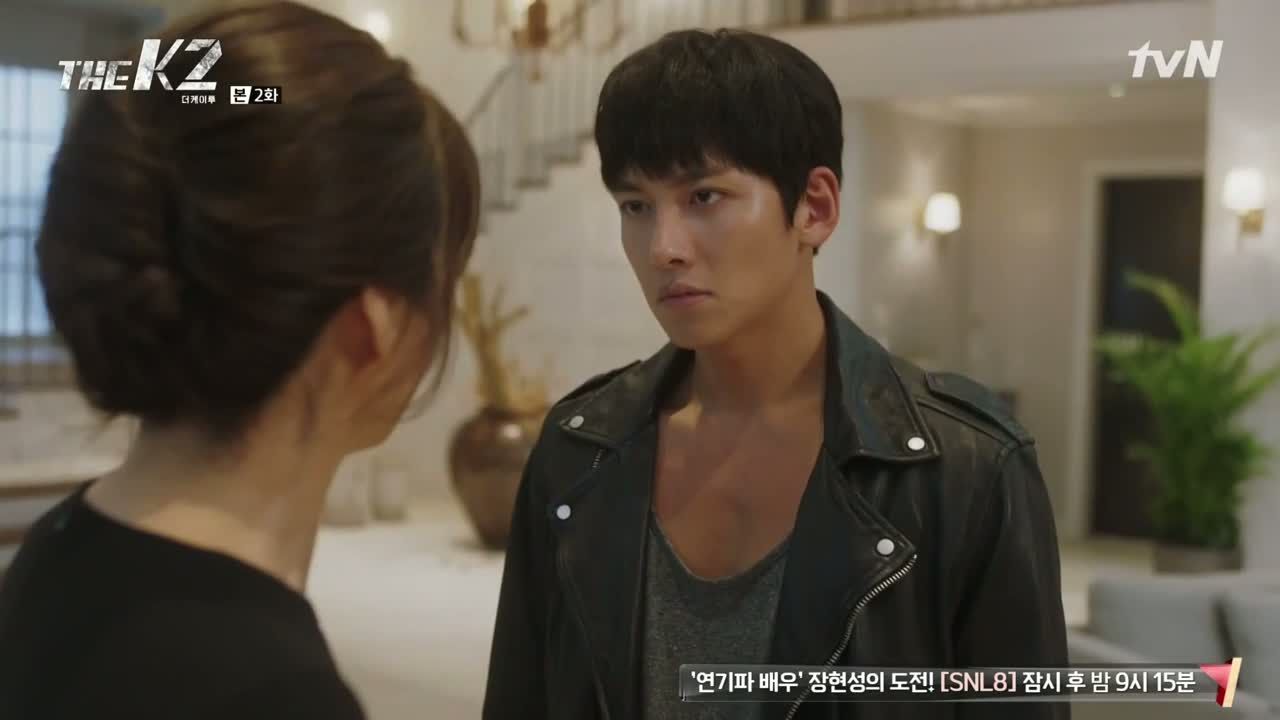 Yoo-jin supposes that dinner is off the table then and sends Anna upstairs. She helps herself to some wine, and… are those tears I see welling up in her eyes? She drops her glass in shock when Je-ha marches up to her.
But that's as far as her surprise goes as she can tell that the young handsome man before her is the one she was after. She had no idea that he would come to her, and Je-ha gets straight to the heart of the matter: "Leave me and the people around me alone."
"And if I don't?" she asks, smiling. Je-ha replies, "If you don't, I'll come and find you, wherever that may be. This first encounter will end with a simple warning, but if I come for you a second time… you will die."
But Yoo-jin has done her homework on him, thanks to Chief Joo. As her bodyguards rush in, she explains how she learned that men in his line of work are taught to attack the source when they themselves are under attack. His body is lit up with red dots as she says how Je-ha was simply at the wrong place at the wrong time and saw something he shouldn't have.
Asked if this is how she expresses her love for her cheating husband, Yoo-jin laughs, saying that she envies his naive outlook that she could ever love her husband. While she has his attention, she would like to know why he came back since he could've chosen to live the rest of his days as a runaway.
"Because… I can't let innocent people die because of me," Je-ha answers. She asks if he means the old farming couple whom he met just yesterday—he would endanger his life to save who she would think were strangers?
People like her who lost a part of themselves a long time ago wouldn't understand, Je-ha explains. Those who have been in a war zone for too long feel a similar effect, forgetting why they fight altogether. He asks Yoo-jin not to harm the old couple especially because they know nothing about him.
She finds him oddly trustworthy and thus decides to believe him, however: "I don't think I can let those people live."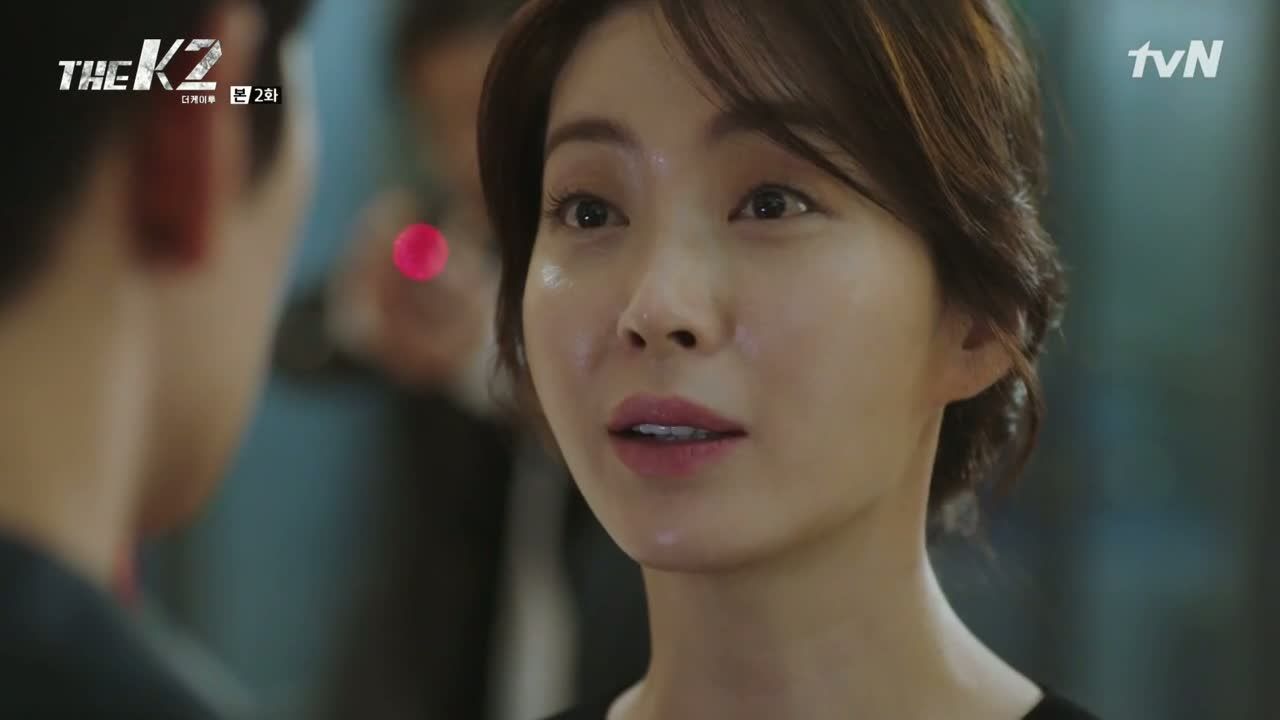 There's a gun pressed against Je-ha's temple when he steps toward her, as Yoo-jin makes clear that believing his words and gambling with her own destiny are mutually exclusive concepts.
She finds his warning that she'll come to regret this amusing, since she believes they won't ever see each other again.
Her men gag Je-ha, toss him into the back of a van, and tie his feet together. But the approaching sound of sirens interrupt them, as a cop car parks outside to investigate a stolen delivery motorcycle.
Struggling against his handcuffs, Je-ha shuffles over to open a bottle of motor oil and pour it on his wrist to painfully pull it off. A bodyguard checks on him when he hears movement, and Je-ha greets him with a kick to the chest and slams his head against the bumper.
He waits for an opportune moment to knock down the other guard, and all the commotion makes the cops outside suspicious.
Meanwhile, more guards are called to the garage to deal with "the mouse". Je-ha emerges from above the van and jumps to the adjacent car, taking down one bodyguard with a sweeping kick. We get a 360-degree slo-mo look for his next flying kick and he punches the others.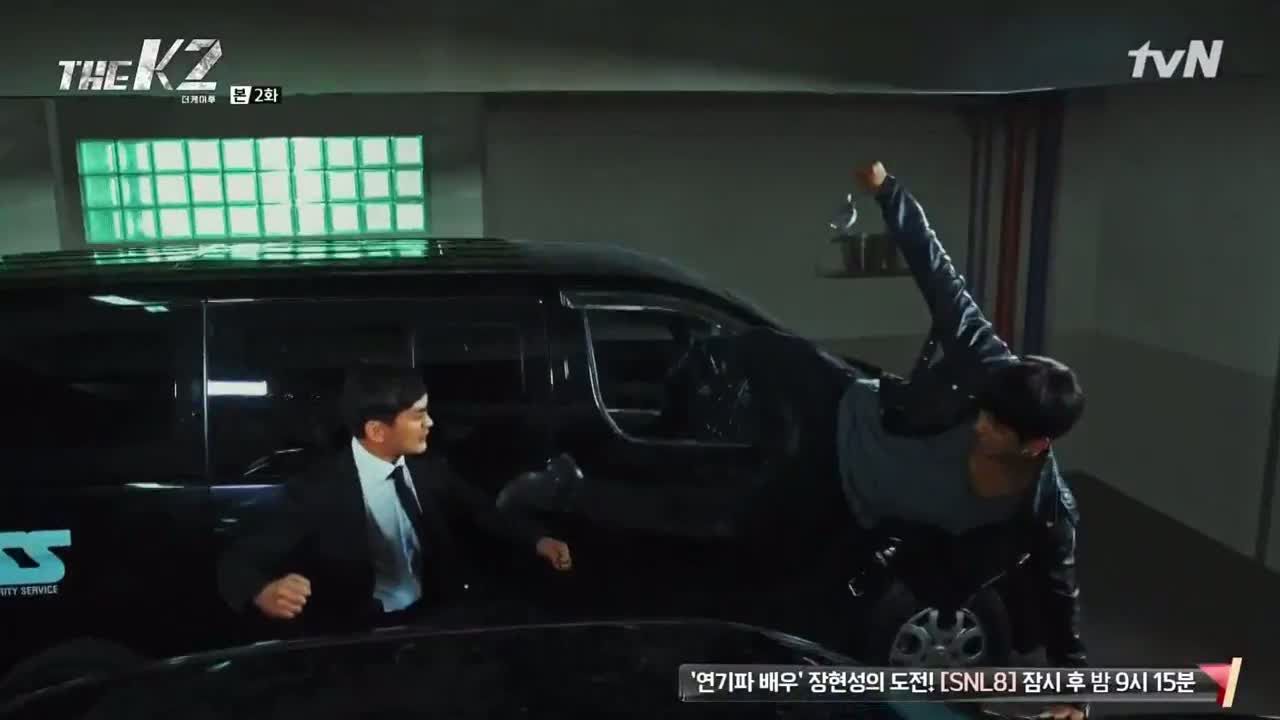 Just outside, the cops refuse to leave, arguing that they must follow procedure. One cop hilariously thinks that "the mouse" is giving the guards a great deal of trouble, while we cut to what's going on inside.
There's another 360-degree shot as Je-ha kicks the bodyguard off the car. That bodyguard shoots him with a taser gun, and the voltage is still in his system when the guard charges at him. Je-ha covers his face with his own jacket, gets in a few more hits in before kneeing his body into the car window.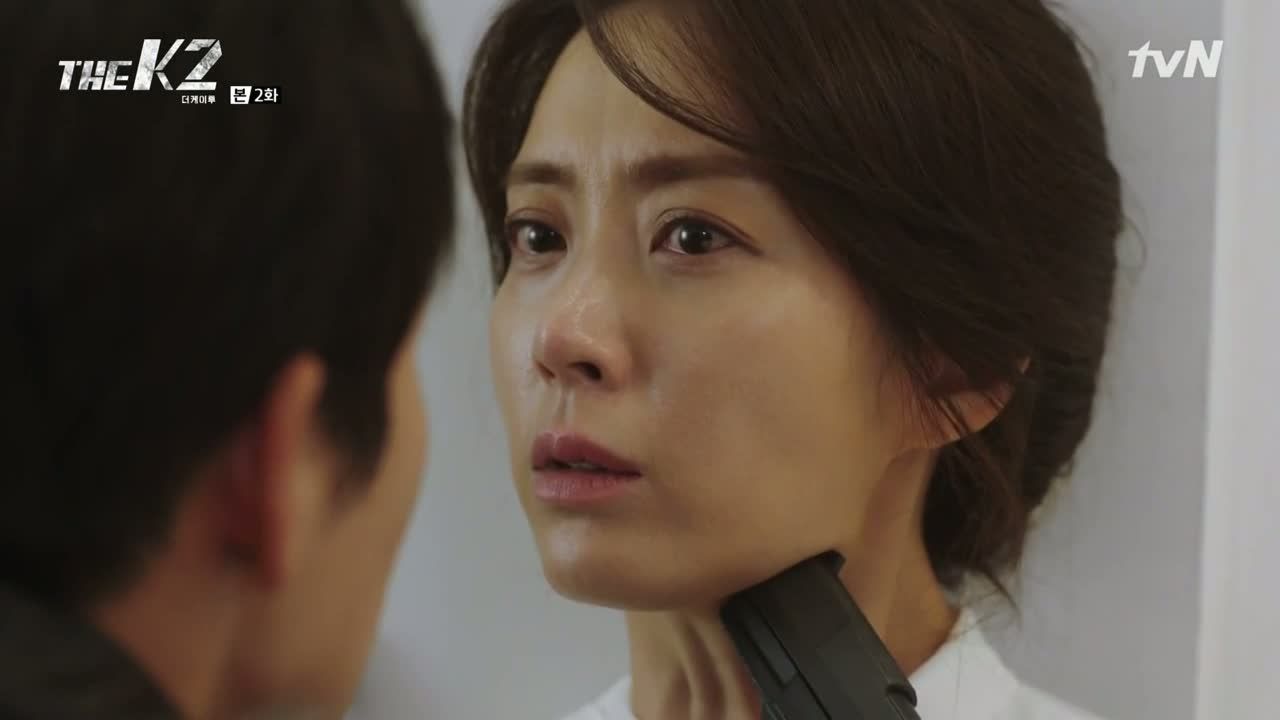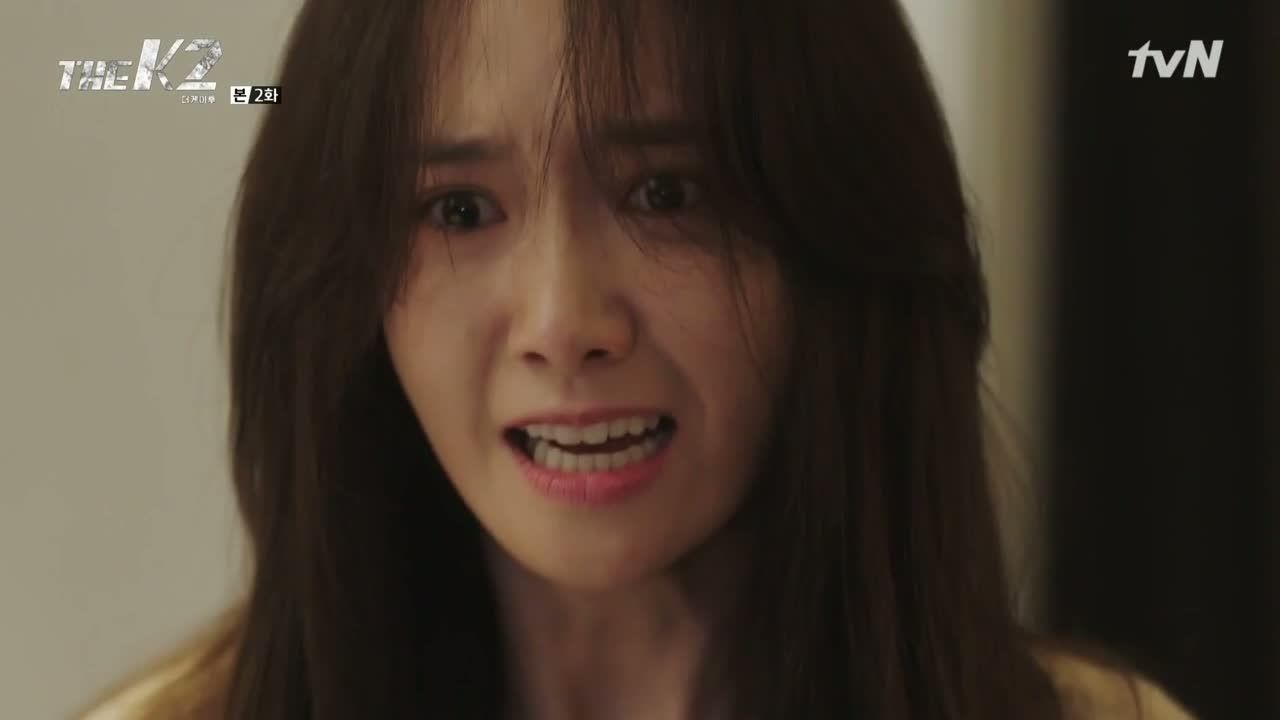 After unlocking himself, Je-ha grabs a gun and heads inside the house. He catches Yoo-jin on her way down the stairs and lifts the gun to her jaw: "This is the second encounter I was telling you about."
He cocks the gun and presses it against Yoo-jin's temple. But they aren't alone, as a voice behind him softly says, "Shoot."
It's Anna, who screams, "Shoot!" Je-ha turns his head and recognizes her from their encounter in Spain months ago. Again, Anna hollers, "Shoot! Shoot!"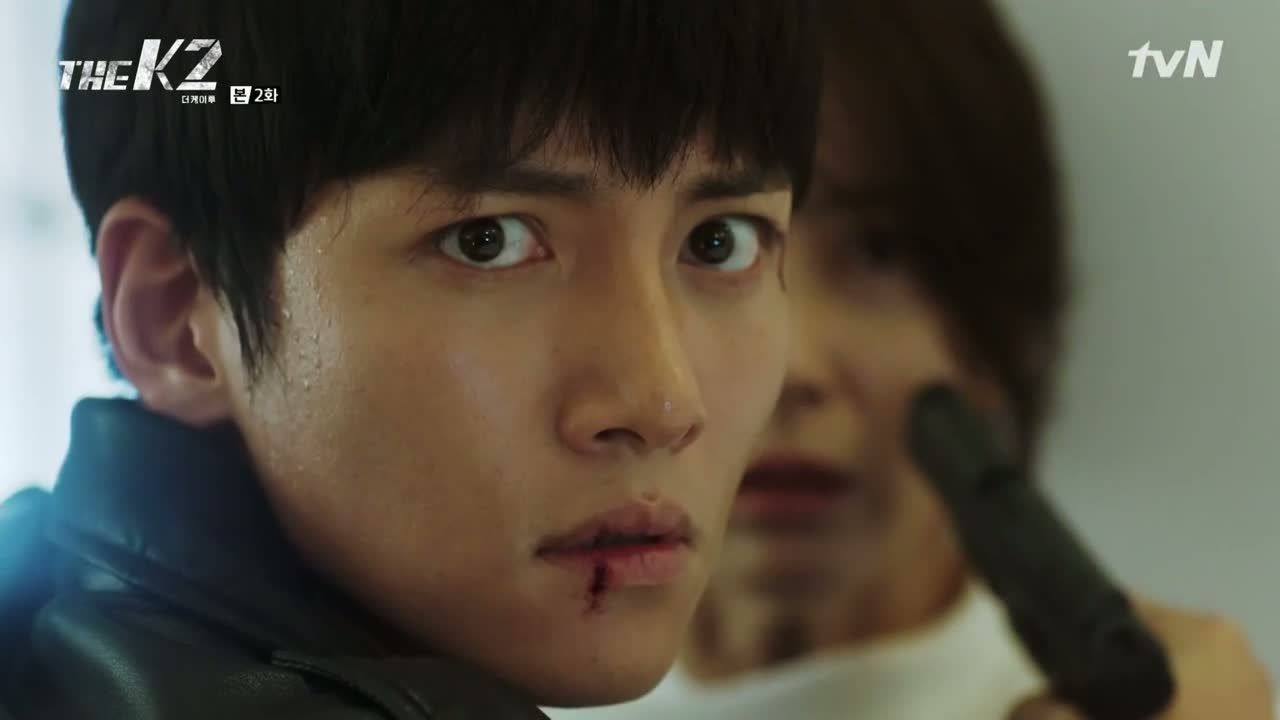 COMMENTS
Now that's what you call an awkward second meeting, though I suppose if we're counting, it's more like fourth encounter. Still, it can't be easy for Je-ha to find himself caught between the woman he'd like to kill and the woman he saved and left behind in a foreign country six months ago. (Although to his small credit, Anna could hardly run ten feet before running into more trouble.)
I may have enjoyed this second episode more than the first since we got to learn so much more about the characters that inhabit this world. There's Se-joon, whom I didn't anticipate we'd learn much of this hour. His level of self-awareness honestly caught me by surprise, because he knows his wife controls virtually every facet of his life. He hasn't fooled himself into thinking that he can break free from that, though his rebelliousness seems to come in the form of infidelity and letting Yoo-jin clean up the mess. He knows he isn't the best father either, what with his daughter held hostage in Spain. Still, he cares for her and her safety, so I'd imagine he'd have something to say when he finds that Anna is home. If he'll actually do anything about it is an entirely different matter altogether, but with Yoo-jin at the helm of this ship and his goal of becoming president, he may not have much of a choice at present either.
We also got to find out more of Anna's past as well; she was a spirited child even after her mother's death and a wary one when she called out Secretary Kim in the airport. That reveal was a well-played card, since I hadn't entertained the thought that Secretary Kim has worked for Yoo-jin for as long as she had. Although Anna now claims to have remembered everything, we're so early in the series that I'm sure that there's more to the story than her own memories. I'm pleasantly pleased with Yoon-ah's performance here, especially with the world's most awkward family reunion with Yoo-jin.
While we're on the subject of Yoo-jin, I found it interesting that the usually composed woman can also reach a breaking point. What those noises might mean remains to be seen, but that tidbit is something we can keep in mind as the stakes get higher and the situations even more intense.
I didn't expect myself to be drawn into the side storyline with the farming couple, but their scenes cemented the idea that Je-ha is willing to provide help when it's needed. Even though he's still haunted by the battlefield and other traumatic events, he refuses to let innocent people die on his watch. Although Yoo-jin may not fully understand Je-ha's reasons for protecting who she considers as strangers, he knows that an ounce of compassion goes a long way.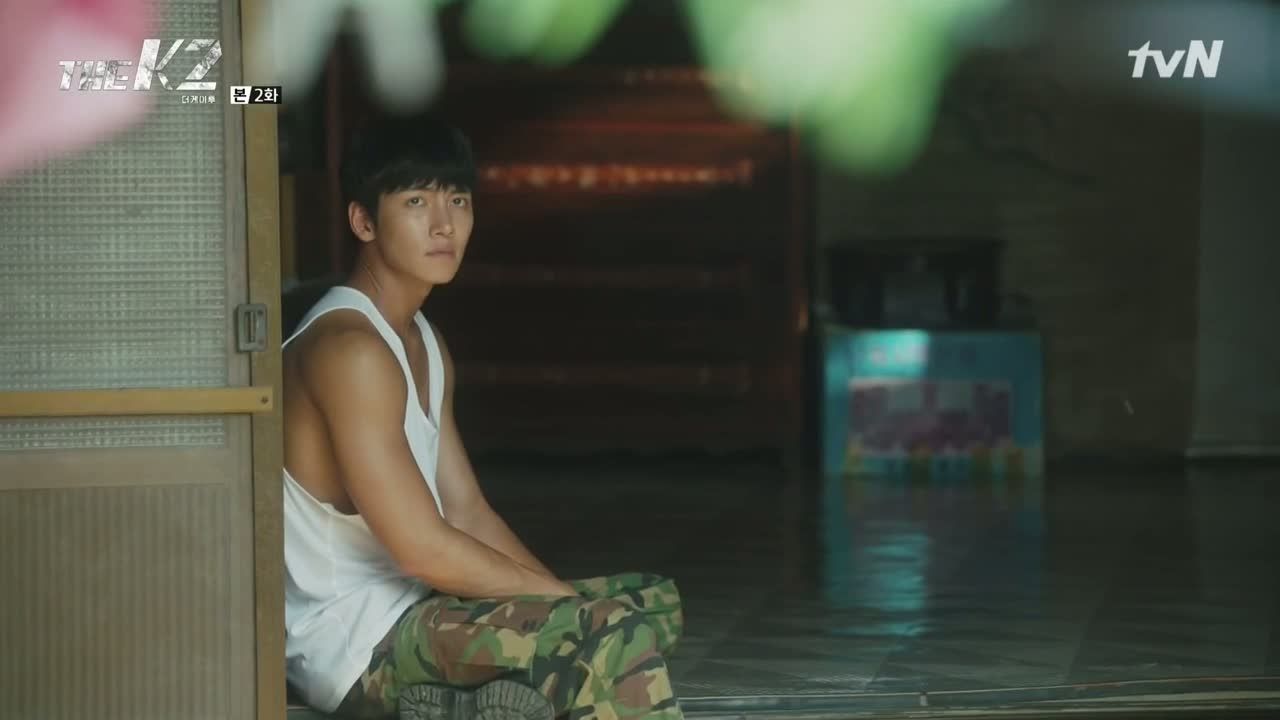 RELATED POSTS
Tags: featured, Ji Chang-wook, Song Yoon-ah, The K2, Yoon-ah