We Got Married's honeybee couple to reunite in drama My Only Love Song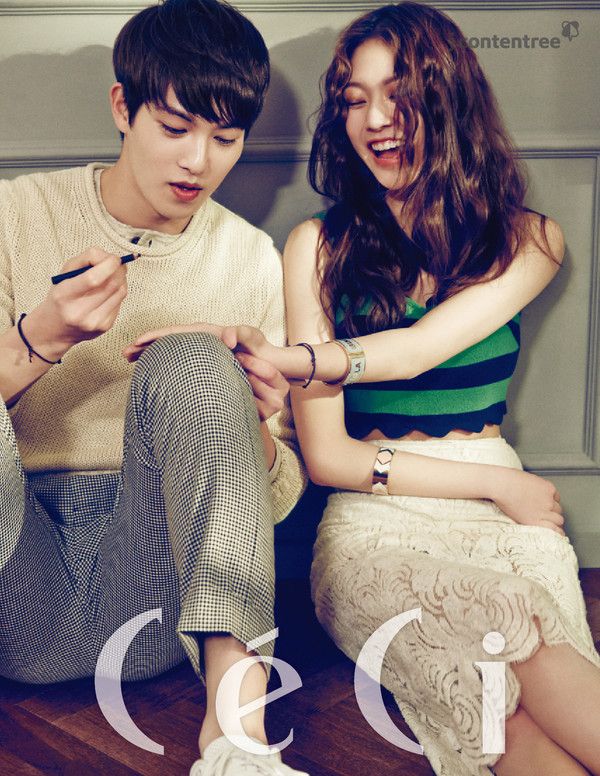 Another We Got Married couple will be reuniting as onscreen lovers next year. In the fourth season of the fake-marriage variety show, CNBLUE's Lee Jong-hyun (Orange Marmalade) and actress Gong Seung-yeon (Master–God of Noodles) were nicknamed the Honeybee Couple. They have announced that they will be working together on a new youth sageuk called My Only Love Song. It'll be the first project produced by FNC's new drama production subsidiary, FNC AddCulture. The umbrella group FNC Entertainment is the talent agency that created and currently manages FTIsland, CNBLUE, and AOA, amongst other famous idol groups.
My Only Love Song is a time-traveling youth sageuk romance about a conceited pop star who believes that status and money can get you anywhere. Gong Seung-yeon has confirmed that she will be taking on this role. She accidentally falls into a time-slip portal and travels to the past, where she meets On-dal, played by Lee Jong-hyun, a man who loves money and will do anything to earn it. However, he has a soft spot for the weak and helpless, and gives to them with a generous heart. It looks like they're trying to go for the bright, lovely Moonlight Drawn By Clouds vibe crossed with a plot similar to Moon Lovers: Scarlet Heart Ryeo. Let's just hope that the Honeybee Couple fares better in ratings than their WGM sunbaes, the So-rim Couple, currently starring in weekend drama Our Gap-soon.
Lee Jong-hyun and Gong Seung-yeon have been in the drama scene for a while as supporting actors, but this will be the first time both are front and center as the main leads. Lee Jong-hyun's portrayal of a modern vampire in Seolhyun and Yeo Jin-gu's drama Orange Marmalade garnered him more serious consideration as an actor. Gong Seung-yeon recently won a New Actress Award for her performance in Six Flying Dragons. Together, they had a lot of popularity during their stint as a virtual couple on We Got Married, to the point that there were fan protests when they left the show after five months. If their chemistry holds up, it looks like we'll have something delightful to look forward to next year.
Youth fusion sageuk My Only Love Song will be 100 percent pre-produced, and FNC has said that they plan to broadcast starting in February 2017. No broadcaster is attached yet.
Via Osen
RELATED POSTS
Tags: Gong Seung-yeon, Lee Jong-hyun