Windswept couples of This Week, My Wife Will Have an Affair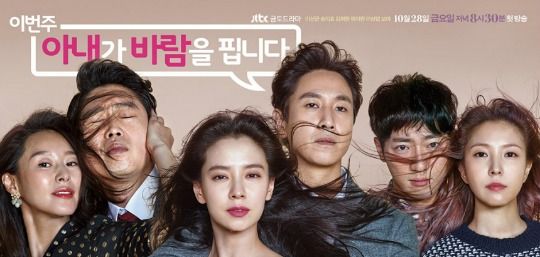 These wind-themed teasers? They're great. Couple posters and a new teaser are out for the upcoming JTBC drama This Week, My Wife Will Have an Affair, and the creative direction is simple albeit clever and deliciously tongue-in-cheek.
In Korean, the idiom meaning "to cheat" features the word for "wind"; hence in these promos, the faces of all three couples get hit with a gust, as evidenced by the floating hair. Lee Seon-kyun (Miss Korea) actually looks like he got the wind knocked out of him, which I'm sure is how he felt when he got wind of his wife's impending affair. My last use of the word "wind," I promise.
He's half of the main couple, a sad-sack beta husband married to a woman played by Song Ji-hyo (Ex-Girlfriend Club) who does it all. She's pretty and perfect at home as a Supermom and at work as a capable graphic design team leader. When he finds out she's about to cheat on him, he turns to the Internet first, of all places, for advice. Whether or not the online community provides him with good marriage advice remains to be seen. In the teaser, the caption asks, "What if your wife had an affair?" and then both spouses are hit in the face with a blast of wind.
We've got two other couples with their own marital strife. BoA (Anticipating Romance) plays a tough (but only on the outside), workaholic writer who's married to a PD played by Lee Sang-yub (Master — God of Noodles), a self-proclaimed perfect guy trying very hard to win over his wife, but just comes across as a douchebag. In the teaser, their chyron asks, "What if you started something with a co-worker?"
Yeh Ji-won (Oh Hae-young Again) and Kim Hee-won (Awl) play another couple, and while the latter is a divorce attorney who cheats on his wife like it's his lifestyle, the former hides her claws behind a relaxed demeanor. In the teaser, their copy asks, "What if your husband is acting a little suspicious?" I'm looking forward to when she pounces!
I like what I'm seeing so far with the fun posters and the quirky premise. The cast is quite strong, and I hope we'll be blown away by a fun take on a topic that's not outright hilarious.
This Week, My Wife Will Have an Affair is a Friday-Saturday drama that will premiere on October 28 as the followup to Fantastic.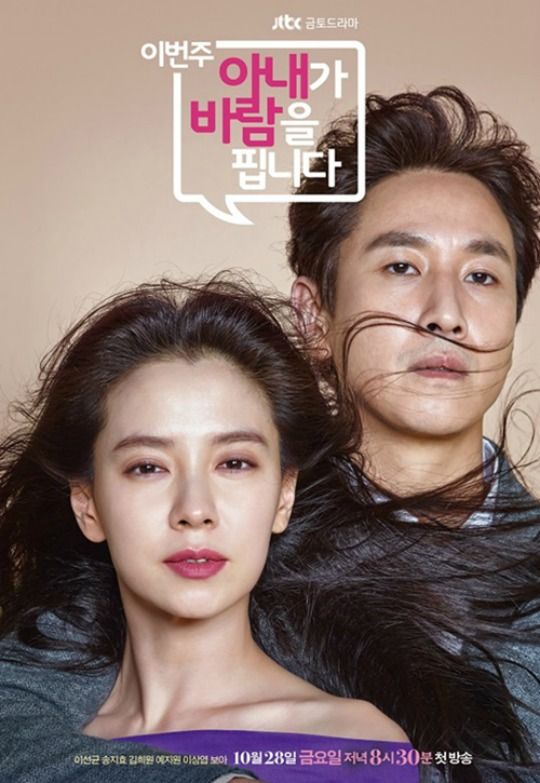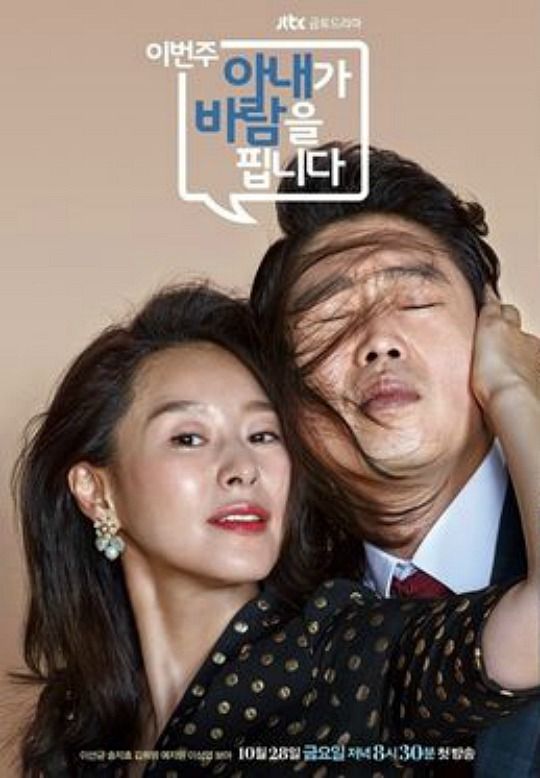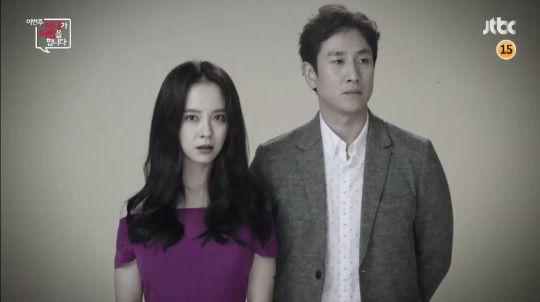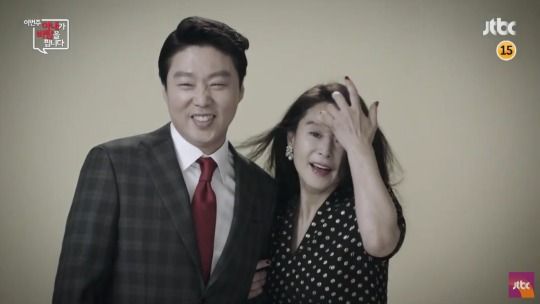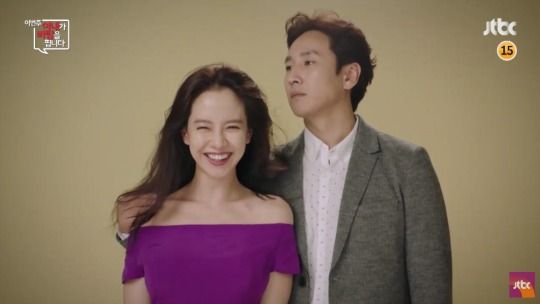 Via BNT News
RELATED POSTS
Tags: BoA, Lee Sang-yub, Lee Seon-kyun, Song Ji-hyo, This Week My Wife Will Have an Affair, Yeh Ji-won