Wonderful cast and crew gather for Father, I'll Take Care of You
Personally, I think there's nothing more warming than a well-made weekend family drama. After browsing through the few first episodes of the currently airing weekend dramas, I must admit I haven't been blown out of the water by my viewing options. So I'm hoping Father, I'll Take Care of You, which is MBC's upcoming show, will satisfy my itch. The leading actors they've cast have exponentially raised my hopes for it.
For Father, I'll Take Care of You, writer Jo Jung-sun of My Heart Twinkle Twinkle and Sons of Sol Pharmacy has created a story about an elderly couple who have spent their entire lives raising their four children to become strong independent adults. When their kids finally leave, the two are ecstatic for the chance to rediscover who they were before their children and start life anew. Just when they think they've finally emptied their nest, all their spoiled progeny descend back into the house all at once.
Actress Lee Soo-kyung (My Little Baby) has been attached to the project since August, as one of the four siblings. Her character's personality is described as free-spirited and bright but clumsy. She's tried almost every job under the sun, from travel-writing to singer-songwriting to tarot card-reading. Her love interest will be played by the sunny-faced Kim Jae-won (Hwajeong), who will be an international investment firm CEO and real estate developer with a kind disposition to match his good looks. During the drama, Lee Soo-kyung's character settles into her position as the manager of a cafe in Kim Jae-won's building, where I'm assuming many meet-cute romantic coincidences will occur.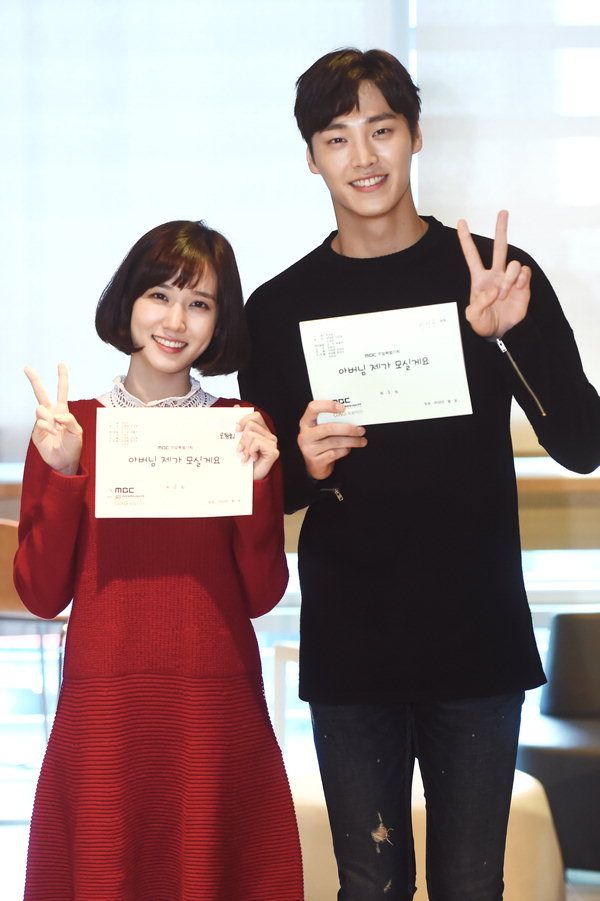 Her youngest brother will be played by Lee Tae-hwan, who has recently gained much popularity through his role as bodyguard-secretary in W–Two Worlds. For Father, I'll Take Care of You, he will play an earnest hard-worker who has become one of the youngest directors in his company. In addition, Park Eun-bin (Age of Youth) has confirmed her part as a girl who secretly dreams of becoming a great writer. However, in reality she is constantly hounded by a slave contract she had to make because of her wayward brother's debts.
Father, I'll Take Care of You recently held its first script read with its promising cast. The weekend MBC family drama will begin in November, after Flower in Prison finishes its run.
Via Kookje
RELATED POSTS
Tags: Father I'll Take Care of You, Kim Jae-won, Lee Soo-kyung, Lee Tae-hwan, Park Eun-bin