CBS developing American remake of Neighborhood Lawyer Jo Deul-ho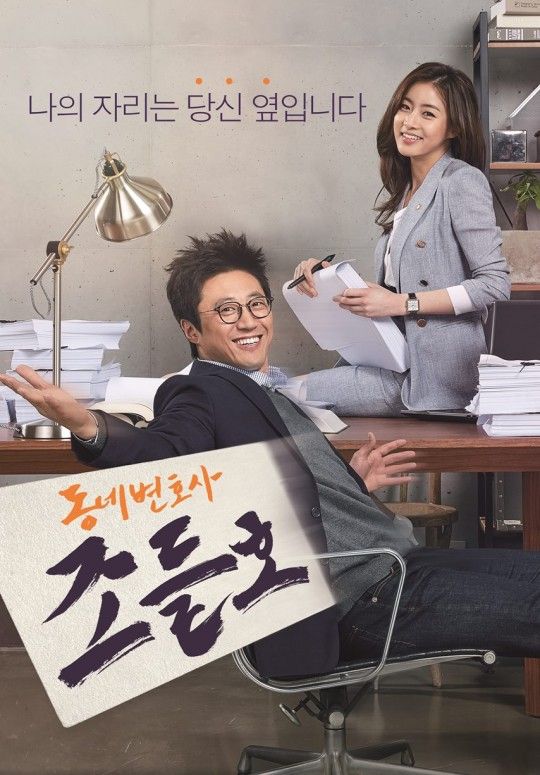 The Park Shin-yang-starring KBS hit series Neighborhood Lawyer Jo Deul-ho is getting the Hollywood treatment over at CBS, one of the Big Three television networks in the U.S.
Based on a webtoon, Neighborhood Lawyer Jo Deul-ho is the story of a disgraced superstar prosecutor who begins a new career as a defense lawyer after losing everything and living on the streets for three years. His prosecution career was deliberately sabotaged by his superior after he reported instances of corruption within his own department, but Deul-ho redeems himself as a defender of the defenseless and the little people.
CBS has partnered up with 3AD, the production company of Korean-American actor Daniel Dae Kim (Lost, Hawaii Five-0) to develop the remake, which will be called Exhibit A and will feature a Korean-American lead against the backdrop of Los Angeles. With the help of an idealistic attorney (played by Kang Sora in the original), he will serve as the voice of the underdogs.
3AD is on a roll these days, with KBS's Good Doctor remake/put pilot commitment at ABC, which has House creator David Shore attached as writer and executive producer. They're also developing a half-hour adaptation of the novel Re Jane, written by Patricia Park, with cable network TV Land.
Legal dramas and procedurals perform well in the States so I can see the appeal of Neighborhood Lawyer, a heartwarming underdog tale that garnered an impressive 17.3% viewership rating in Korea. However, it may be difficult to make a splash following the success of so many legal shows (i.e. The Good Wife, Law & Order: SVU, Suits, and How to Get Away with Murder).
I am heartened by the news of a Korean-American lead, however, and I hope no changes are made on that front because the lack of minority in Hollywood is extreme. The best aspect of Neighborhood Lawyer was Park Shin-yang, a charisma machine, so if there's a Korean-American actor who can channel his energy, Exhibit A should be off to a promising start. Will this be the first remake of a Korean scripted series to air in the States? We shall see!
Via Yonhap News
RELATED POSTS