Celebrating 10 years with the tvN10 Awards
Cable network tvN held its first-ever awards ceremony in celebration of its ten-year anniversary as a station, and its biggest dramas and variety shows were awarded prizes left and right. Seriously, there were so many awards. While the Big 3 stations (KBS, MBC, SBS) hold awards every year, cable shows usually don't get the same recognition, except for the ones big enough to win at the Baeksangs. With so much good content coming out of tvN, awards are long overdue for some shows, so I'm glad that they finally had the chance to be recognized.
I actually expected more diversity in the programs awarded, given that the pool was ALL of their shows for ten years on the air. But there was a much greater emphasis placed on their recent programs, and the big dramas were the expected ones from this past year: Answer Me 1988 and Signal. Between the Answer Me series and the Na PD shows (the Three Meals a Day and Over Flowers series), it was a sweep in the drama and variety categories, and the rest of the drama awards were split among Misaeng, Oh Hae-young Again, and Oh My Ghostess. But! You had so many other shows! Where was Queen Inhyun's Man and Joseon X-Files? What about the Flower Boy series that you built your station on? And why the heck weren't Go Hyun-jung and Jeon Do-yeon there?
In the end tvN's awards were no different from the year-end awards given by the other broadcasters—there were so many categories that it hardly made a difference what the award was for, since everyone was going to be given a trophy of some sort (I mean, they had a Perfect Attendance award). There were FOUR Daesangs (Grand Prizes) because they were awarded to shows and performers in both drama and variety, though I'm just happy that Jo Jin-woong got one of them for Signal. Lee Seo-jin took home the other one for Three Meals a Day; I can't believe he actually won a Daesang for being a crankypants, but that's variety for ya.
I wish Misaeng had been given more recognition, considering what a massive syndrome drama that was. I was happy with the top nods in acting, at least: Lee Sung-min won the Best Actor award for his unforgettable performance as Chief Oh (I would've pitched a fit if he hadn't won something for that character), while Best Actress went to Kim Hye-soo for her double-timeline detective role in Signal.
While I was hoping for more titles to be represented overall, it's still nice to see some of my favorite shows getting some love. Hopefully it won't take another ten years for tvN to do this again.

WINNERS LIST
Daesang, Drama: Answer Me 1988
Daesang, Variety: Three Meals a Day: Fishing Village
Daesang, Actor: Jo Jin-woong (Signal)
Daesang, Variety Performer: Lee Seo-jin (Three Meals a Day)
Best Actor: Lee Sung-min (Misaeng)
Best Actress: Kim Hye-soo (Signal)
Best MC: Shin Dong-yup (SNL Korea)
Variety Icon: Lee Soon-jae (Grandpas Over Flowers),
Shin Gu (Grandpas Over Flowers),
Park Geun-hyung (Grandpas Over Flowers),
Baek Il-sub (Grandpas Over Flowers)
Romantic-Comedy King: Eric Mun (Oh Hae-Young Again)
Romantic-Comedy Queen: Seo Hyun-jin (Oh Hae-Young Again)
Special Acting Award: Sung Dong-il (Answer Me series)
PD's Choice Award, Variety: Jung Sang-hoon (SNL Korea)
PD's Choice Award, Drama: Lee Je-hoon (Signal)
Best Comedian: Yang Se-hyung (Comedy Big League)
Best Comedienne: Ahn Young-mi (Comedy Big League)
tvN Asia Award: Park Bo-gum (Answer Me 1988)
Two Star Award: Jo Jung-seok (Oh My Ghostess)
Perfect Attendance, Variety: Lee Young-ja (Talk Show Taxi)
Perfect Attendance, Drama: Kim Hyun-sook (Rude Miss Young-ae)
Best Kiss: Jung Eun-ji & Seo In-gook (Answer Me 1997)
Trendy Actress: Hyeri (Answer Me 1988)
Trendy Actor: Ryu Joon-yeol (Answer Me 1988)
Scene-Stealer, Male: Kim Sung-kyun (Answer Me 1988)
Scene-Stealer, Female: Ra Mi-ran (Answer Me 1988)
Variety "Slave" Award: Lee Se-young (SNL Korea),
Kwon Hyuk-soo (SNL Korea)
Made in tvN, Drama: Seo Hyun-jin (Oh Hae-young Again),
Seo In-gook (Answer Me 1997)
Made in tvN, Variety: Kim Seul-gi (SNL Korea),
Sohn Ho-joon (Three Meals a Day)
Best Chemistry: Park Bo-young & Kim Seul-gi (Oh My Ghostess)
Variety Content Award: Teacher Baek, Homemade Food Master,
Problematic Men,
The Genius,
Martian Virus,
Comedy Big League,
Roller Coaster,
SNL Korea,
New Journey to the West,
Over Flowers series,
Three Meals a Day series
Drama Content Award: Answer Me 1988,
Answer Me 1994,
Answer Me 1997,
Oh My Ghostess,
Signal,
Oh Hae-young Again,
Nine: Nine Time Travels,
Rude Miss Young-ae,
Dear My Friends,
Misaeng
The big show of the night was Answer Me 1988, and cast members Ryu Joon-yeol, Lee Dong-hwi, Hyeri, Ahn Jae-hong, and Go Kyung-pyo arrived together. I really dislike Ryu Joon-yeol's hair like that (Did he just come out of the shower? Why is that a look?), but the tux with the cummerbund is adorable. Hyeri looks great; I don't like her hair, but the dress is a winner. Ra Mi-ran is a boss in her white suit, and Go Kyung-pyo looks amazing, even if he looks exactly like his chaebol character in Jealousy Incarnate.
Co-star Park Bo-gum wasn't able to attend because he was filming on the set of Moonlight Drawn By Clouds, but he gave his acceptance speech for his tvN Asia Award via live video call in his royal robes, and greeted Hyeri as his wife. Cheeky.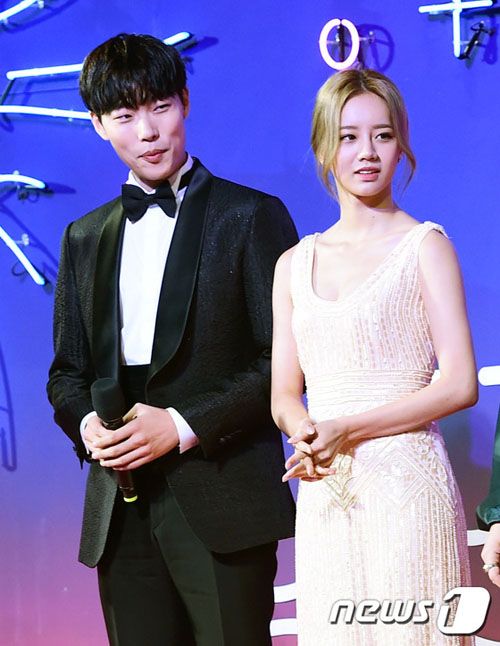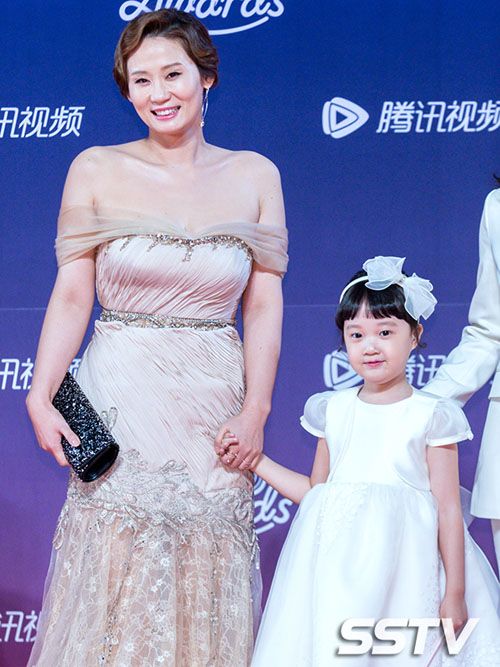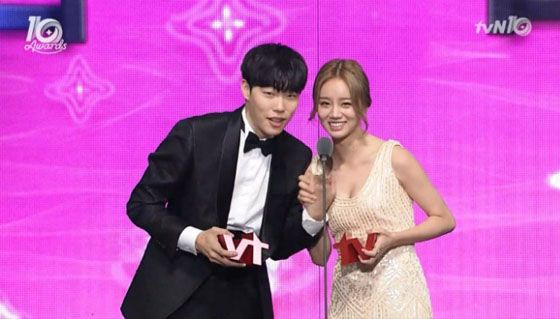 I wish the cast of Answer Me 1994 had been better represented. Sung Dong-il, Do-hee, Baro, and Kim Sung-kyun were there (and Sohn Ho-joon too, though he came with the Three Meals a Day crew), but without Jung Woo, Go Ara, or Yoo Yeon-seok there, the lineup looked sad compared to the other seasons. Sung Dong-il looks about as dressed up as I've ever seen him, if you can believe that. Kim Sung-kyun looks especially good in the brown three-piece suit, and Do-hee's dress isn't anything new, but she looks pretty and princessy.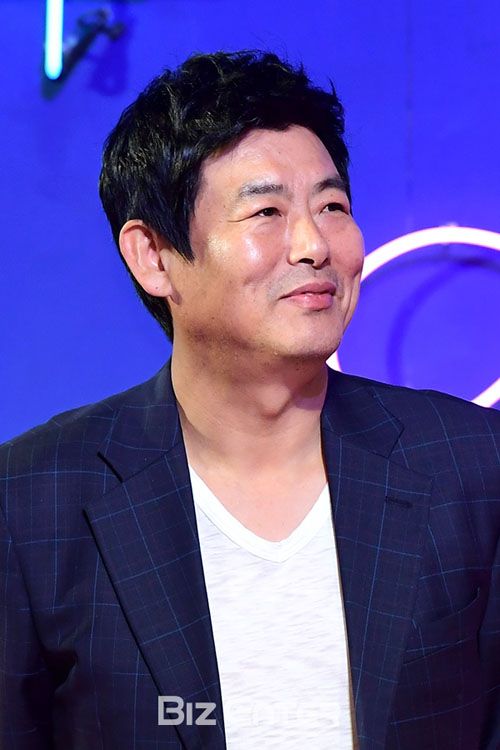 Seo In-gook wasn't on the red carpet with the rest of the Answer Me 1997 cast—Jung Eun-ji, Shin So-yool, Hoya, and Lee Shi-un (Eun Ji-won was there with the New Journey to the West crew)—but he joined them at the awards ceremony, where he sang a duet with Jung Eun-ji and they picked up the Best Kiss award. It's another sea of white dresses on this red carpet, but at least Jung Eun-ji went for sexy. I don't really love the white lace, but the cut of the dress makes her look amazing. And I really wish Lee Shi-un had worn socks.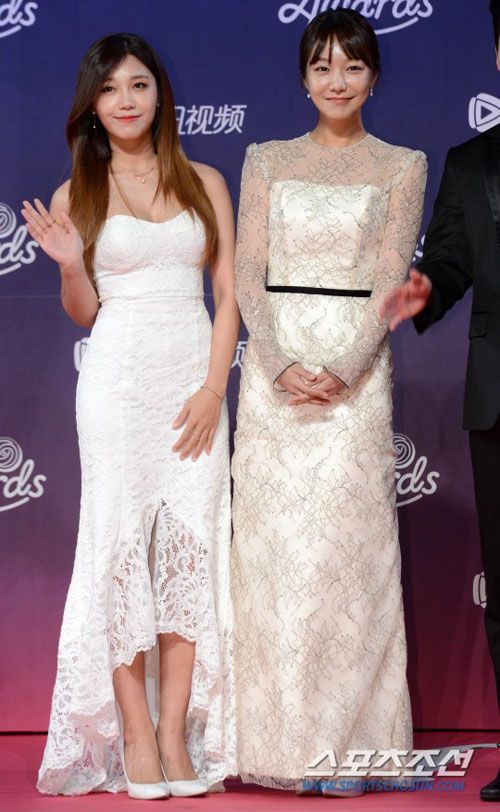 Misaeng's salarymen Kim Dae-myung, Lee Sung-min, Im Shi-wan, Tae In-ho, and Jeon Seok-ho, looking dapper. Doesn't it seem like Jang Geu-rae still has a crush on Chief Oh? It's the cutest thing ever.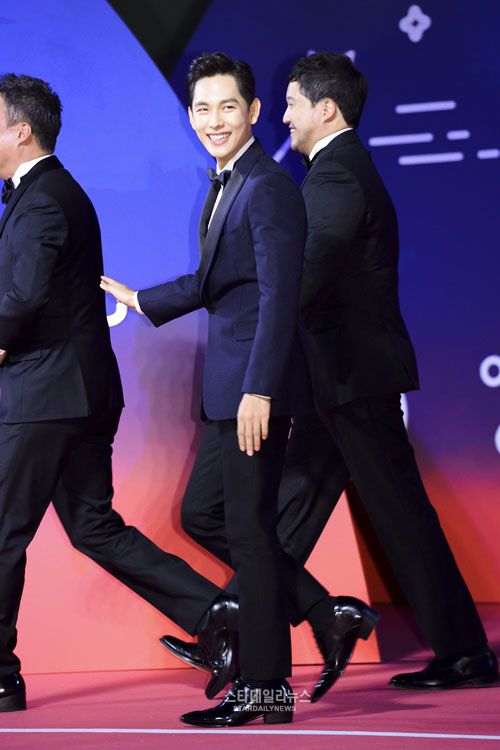 Signal's Kim Won-hae, Jo Jin-woong, Kim Hye-soo, and Lee Je-hoon, who raked in the big acting awards of the night. Jo Jin-woong's patterned tux is perfect, and I love that Lee Je-hoon is holding Kim Hye-soo's hand in every single shot. He even showed a little aegyo on camera! The bottom of Kim Hye-soo's dress is bit too ruffly for my taste, but the color is so fantastic, and nobody struts with confidence or wears the hell out of a dress like Kim Hye-soo. Oh, and I want that olive trench coat for me.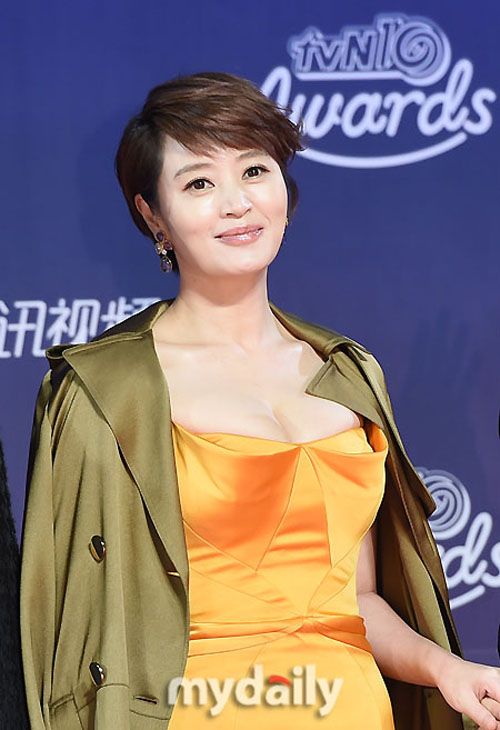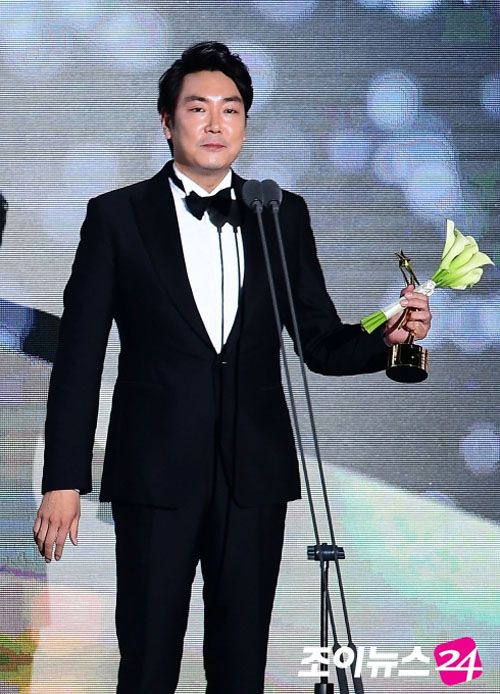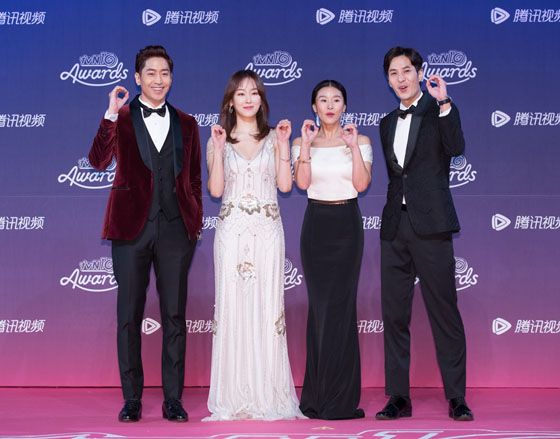 The cast of Oh Hae-young Again: Eric, Seo Hyun-jin, Yeh Ji-won, Kim Ji-suk, Heo Young-ji, Heo Jung-min, Lee Jae-yoon, and Jo Hyun-shik. Eric and Seo Hyun-jin are the best-dressed couple of the night. He looks flawless in that red velvet tux and coiffed hair, and she's wearing my favorite dress on the carpet. I wish her overall look weren't so safe, but that gorgeous beaded dress pretty much wears itself. Heo Jung-min's head-to-toe plaid suit is all sorts of ridiculous, and totally adorable.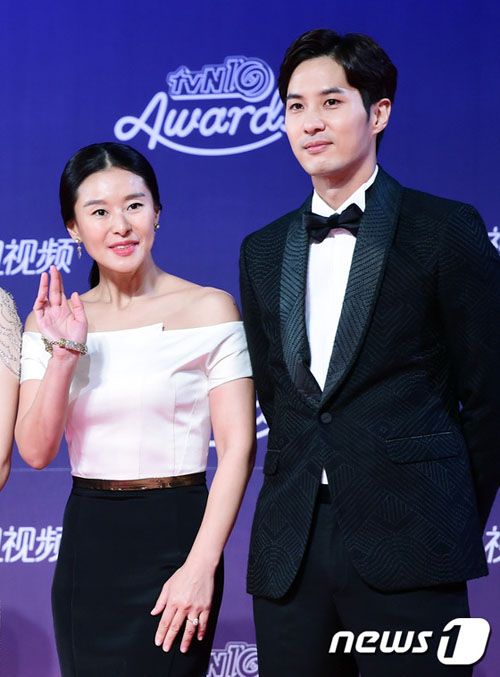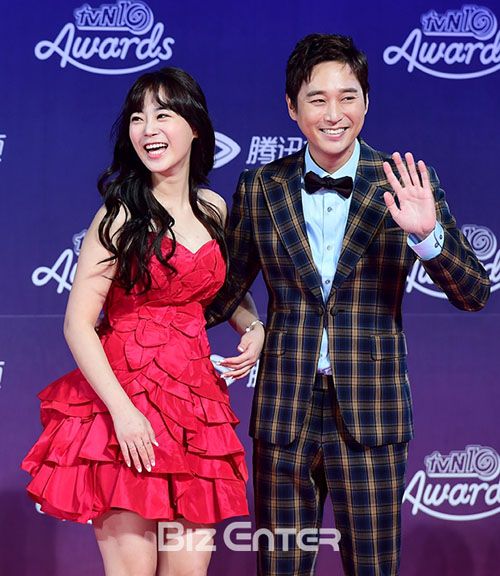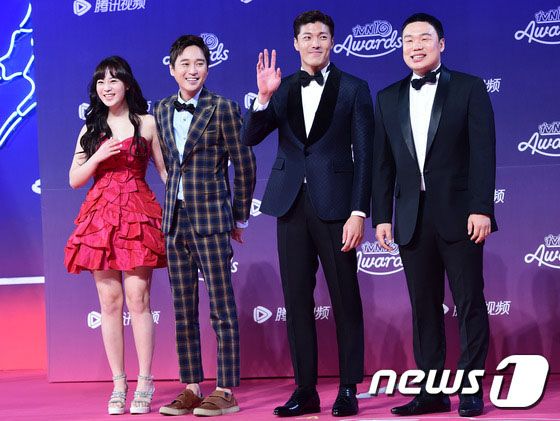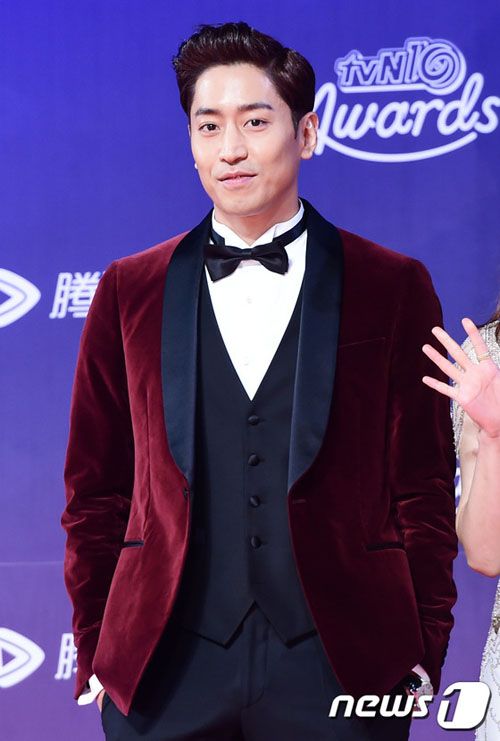 The cast of tvN's longest-running drama series, the office comedy Rude Miss Young-ae. Lead actress Kim Hyun-sook won the Perfect Attendance award, but going on fifteen seasons this year, that's no small feat.
Aw, I like Ahn Jae-hyun's patterned tux. He looks boyish and cute. He's here for variety show New Journey to the West, and his wife Gu Hye-sun made a surprise appearance to present an award, startling him in the middle of the awards ceremony.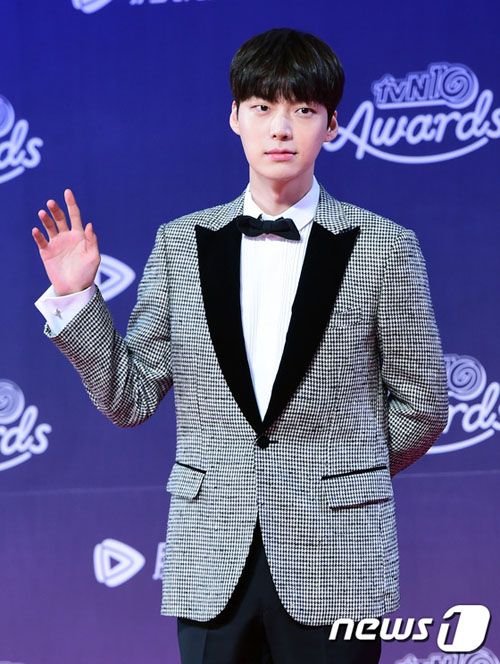 Oh My Ghostess's Park Bo-young, Kim Seul-gi (who also won in the variety category for her stint on SNL Korea), and Jo Jung-seok. I can't make heads or tails of Park Bo-young's dress, because it's ugly, but she looks cute in it. Maybe that's just the Park Bo-young effect. I wish she'd worn something more formal, but at least she ventured away from the one bubble skirt silhouette she wears at every other red carpet event? Kim Seul-gi looks great—the sheer panel on her dress is a little odd, but she's so petite that it still looks like a whole dress instead of a slip. The girls won the Best Chemistry award (without Jo Jung-seok, lol!) but he picked up a trophy too, looking adorable as usual.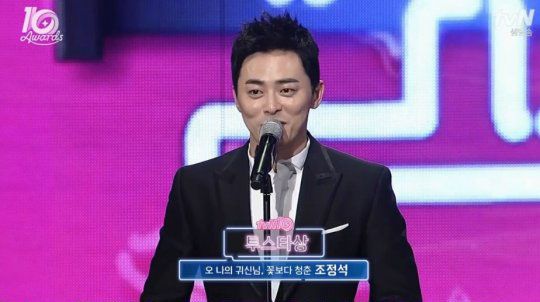 The cast of SNL Korea: Kim Min-kyo, Lee Se-young, Jung Sang-hoon, Jung Yi-rang, Jung Sung-ho, Lee Soo-min, and Kwon Hyuk-soo. Jung Sang-hoon won the PD's Choice award in the variety category, and Lee Se-young and Kwon Hyuk-soo picked up trophies as well.
Three Meals a Day was the big variety show winner of the evening, and Fishing Village was the season that picked up the Daesang. Nam Joo-hyuk, Sohn Ho-joon, Yoo Hae-jin, and Cha Seung-won make up Chajumma's crew, while Lee Seo-jin and Kim Gwang-kyu were there representing Seo-jinnie's crew. I wish Lee Seo-jin had worn a classic tux, because the double-breasted jacket doesn't really do his handsome face justice. And I know Cha Seung-won and Nam Joo-hyuk are models, but it's not that apparent on the show where everyone is looking scruffy; it's a totally different story on the red carpet, because they make the other guys look like miniature boys playing dress-up. I could watch Chajumma strut on the red carpet for days.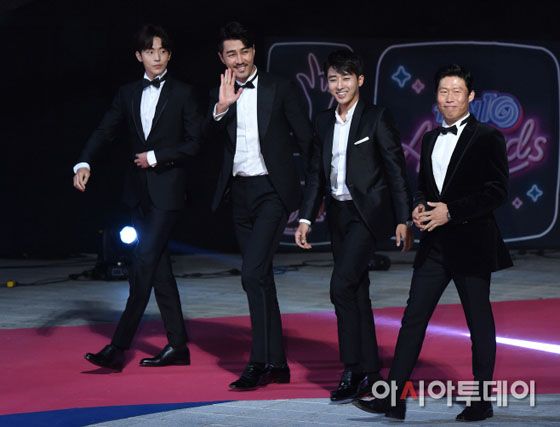 Flower halbaes Baek Il-sub and Park Geun-hyung were there representing Grandpas Over Flowers. Did Baek Il-sub halbae think "festival" meant "picnic"? You know what, we're probably lucky he put on pants at all.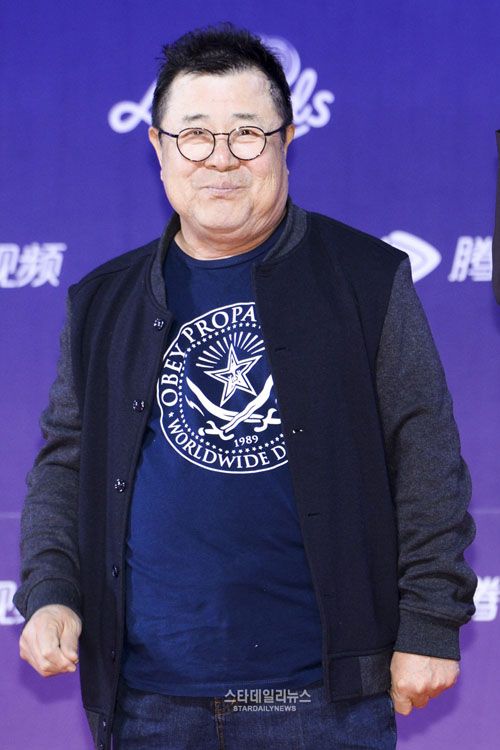 MCs Kang Ho-dong and Shin Dong-yup hosted the event, and Shin Dong-yup won the top honor for Best MC on SNL Korea, now in its eighth season.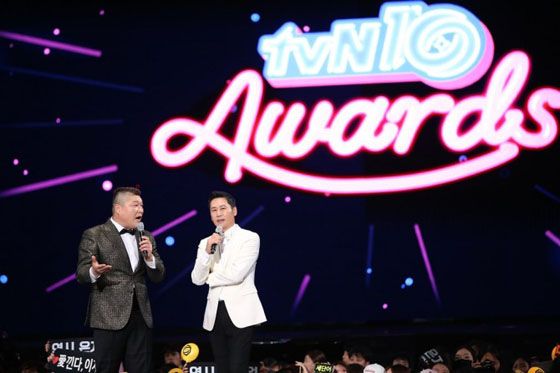 The cast of tvN's gag program, Comedy Big League. Yang Se-hyung and Ahn Young-mi picked up the Best Comedian/Comedienne awards (he's in the gray suit, and she's in the leather jacket).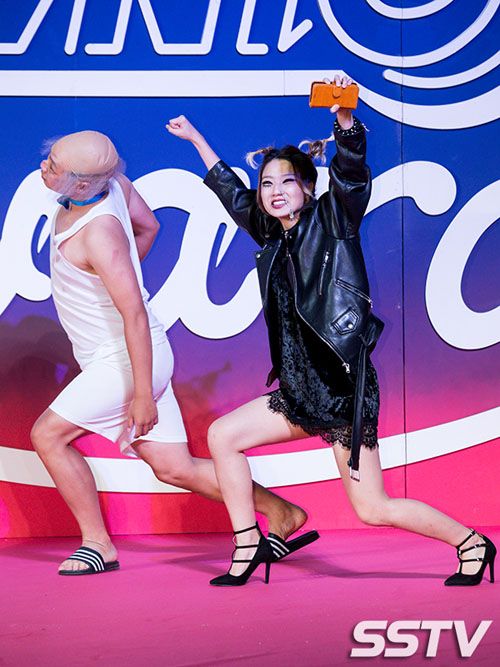 The cast of army sitcom Blue Tower—Kim Ho-chang, Jung Jin-wook, Choi Jong-hoon, and Baek Bong-ki—with Roller Coaster's Jung Ga-eun.
Jeon Hyun-moo, Lee Jang-won, and Ha Suk-jin representing brain-teaser variety show Problematic Men. I never thought I'd say this: Jeon Hyun-moo looks better than Ha Suk-jin. What bizarro world did I step into?? I really like the all-black look that Jeon Hyun-moo is sporting, complete with the velvet jacket and black bowtie. Ha Suk-jin, on the other hand, is wearing a combination of all of my least favorite things: turtleneck, white formal pants, no socks. It's like a triple whammy of badness, and a waste of such a handsome mug. Don't make that face at me until you put on proper pants!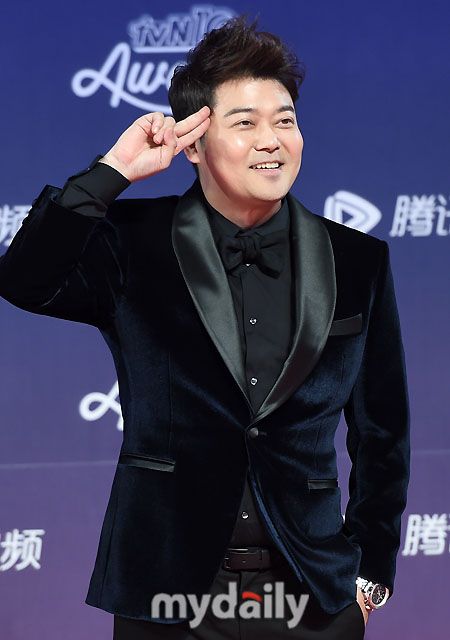 Via Star News
RELATED POSTS
Tags: Ahn Jae-hong, Ahn Jae-hyun, awards, Baek Il-sub, Baro, cable programs, Cha Seung-won, Do-hee, Eric, Go Kyung-pyo, Ha Suk-jin, Hoya, Hyeri, Im Shi-wan, Jo Jin-woong, Jo Jung-seok, Jung Eun-ji, Jung Sang-hoon, Kang Ho-dong, Kim Hye-soo, Kim Ji-suk, Kim Seul-gi, Kim Sung-kyun, Lee Dong-hwi, Lee Jae-yoon, Lee Je-hoon, Lee Seo-jin, Lee Shi-un, Lee Sung-min, Nam Joo-hyuk, Park Bo-young, Park Geun-hyung, Ra Mi-ran, Ryu Joon-yeol, Seo Hyun-jin, Seo In-gook, Shin Dong-yup, Shin So-yool, Sohn Ho-joon, Sung Dong-il, Yeh Ji-won, Yoo Hae-jin