Honey Lee in talks to join fusion sageuk Rebel Hong Gil-dong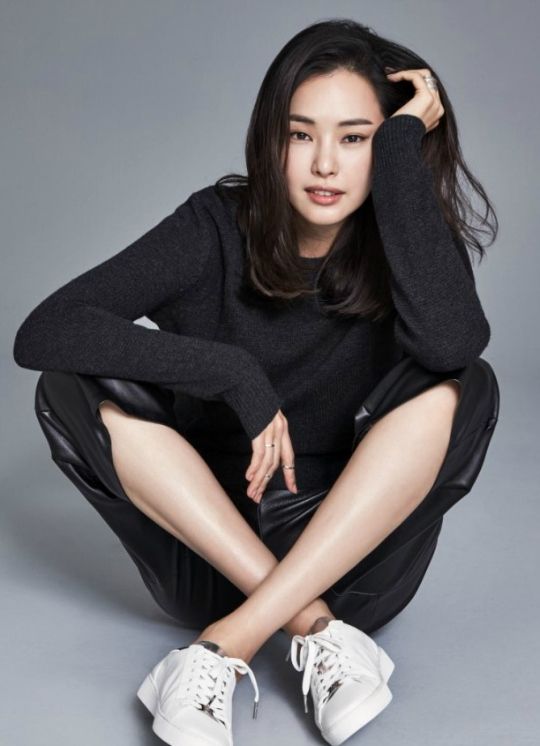 It seems like Honey Lee is on a pattern of alternating between comedies and historical dramas—she put in a surprisingly funny performance in the outlandish comedy Modern Farmer, then played a femme fatale queen in the fusion sageuk Shine Or Go Crazy, and followed that up with body-swap comedy Come Back, Ajusshi, where she had a hilarious loveline with Oh Yeon-seo (er, Kim Su-ro in Oh Yeon-seo's body). So in keeping with the pattern, next up for her is a fusion sageuk, MBC's Rebel Hong Gil-dong, opposite Namgoong Min (Remember–Son's War) who's considering the title role.
According to her reps, Honey Lee is considering the offer favorably and adjusting her schedule, so it looks like she'll sign on. The new Monday-Tuesday drama for MBC will be helmed by PD Kim Jin-man of Kill Me, Heal Me and Golden Time and writer Hwang Jin-young of King's Daughter Soo Baek Hyang, and it's a retelling of classic folk hero Hong Gil-dong's life. I'm mostly excited to see Namgoong Min's take on the character, because I'm sure he'll come up with something unexpected.
The 16th-century Joseon hero was a leader of a band of outlaws who stole from the rich and gave to the poor, and rose from illegitimate roots to become the king of his own utopian nation where people of all birth classes are treated equally. In this new drama, Hong Gil-dong will be portrayed as an activist, a rebel leader who goes up against the establishment.
Honey Lee has been offered the role of famous femme fatale Jang No-suk, royal consort of Yeonsangun, Joseon's tenth king. She's a historical figure often compared to Jang Hee-bin and known for being the one woman who had an effect on the tyrannical Yeonsangun, often considered to be Joseon's worst king (he was responsible for two bloody purges of scholars and turned Sungkyunkwan University into a brothel). In the drama, the character will be the sole person who understands Yeonsangun's loneliness and lunacy, and though she risks her life on the king, she can't forget her first love Hong Gil-dong. A love triangle with a mad, tyrannical king and a revolutionary leader? Gee, that doesn't seem dangerous or anything.
Rebel Hong Gil-dong will be a Monday-Tuesday drama in early 2017 on MBC.
Via IS Plus
RELATED POSTS