Lee Bo-young courted for tvN's remake of Japanese drama Mother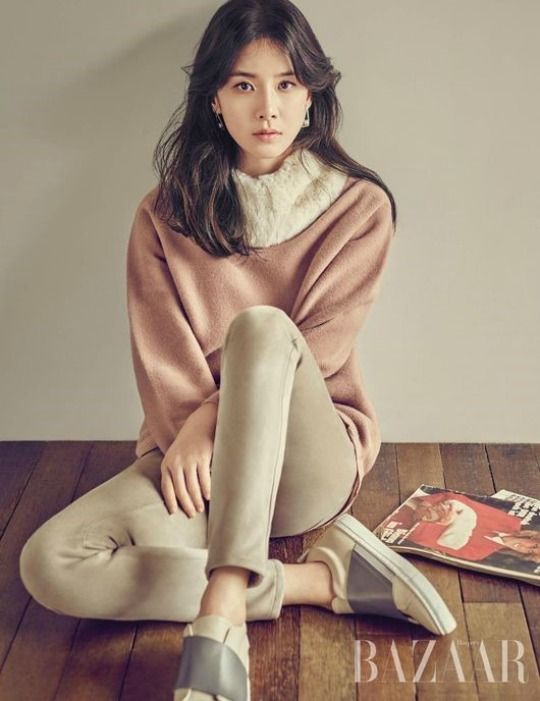 Ooh yes! Now this is one casting I can totally get behind. Surely, I'm not the only one who misses seeing Lee Bo-young (God's Gift – 14 Days) in dramaland. Lee has been offered the titular role in tvN's remake of the Japanese drama Mother, which tells the story of a woman who kidnaps a mistreated young girl and decides to become her mother. Well, I guess "mother" is more like it. Lee Bo-young has not made any confirmations at this time and is currently reviewing the script. She's reportedly one of many A-list actresses that have been approached for this role.
The Korean remake of Mother will be written by Jung Seo-kyung, the scribe of film auteur Park Chan-wook's films Thirst and this year's much-buzzed-about erotic period piece The Handmaiden. This is Jung Seo-kyung's first foray into writing dramas; the scripts of four episodes have already been completed, and now the preliminary stages of casting have begun.
tvN is no stranger to remakes with this year's remake of CBS legal drama The Good Wife lauded as a major success (I concur!). They're betting big and hoping for yet another hit with the upcoming remake of HBO series Entourage that will premiere on November 4. The last time tvN remade a Japanese drama was in 2014 with Liar Game, the sequel for which many fans are still pining for. The original Mother premiered in 2010 on Japanese broadcast network NTV and won numerous awards at the Tokyo Drama Awards that year.
Should Lee Bo-young confirm, she'll go from playing a mother searching for her kidnapped daughter to playing a "mother" who kidnaps somebody else's daughter. I can easily picture her rocking this role and would definitely tune in. She's got fierceness in spades and is always a delight on screen. Her last drama came out in 2014 so I'm eagerly awaiting her return!
tvN's Mother will premiere sometime in 2017.
Via Daily Sports
RELATED POSTS
Tags: Lee Bo-young, Mother, remakes