Moon Lovers: Scarlet Heart Ryeo: Episode 17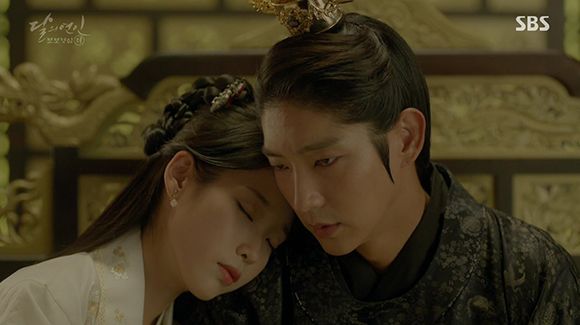 It's lonely up at the top, and no one's coming to realize that more than So. Everyone's becoming increasingly more isolated with all the major changes taking place within the palace, and friends seem to be in short supply. Loyal family members are in even shorter supply. But there's always love, and these two better relish it while they still can.

EPISODE 17 RECAP
After telling Su of his desire to become king, So manages a smile as he asks, "Why, do you not want me to become king?" Su says she doesn't, but that she hates the idea of being separated from him even more.
"You will become king," she tells him. "I know that." But concern floods her expression as she implores him to not kill his brothers, to which he nods his head in agreement, taking her hands in his.
March of 949, one year later.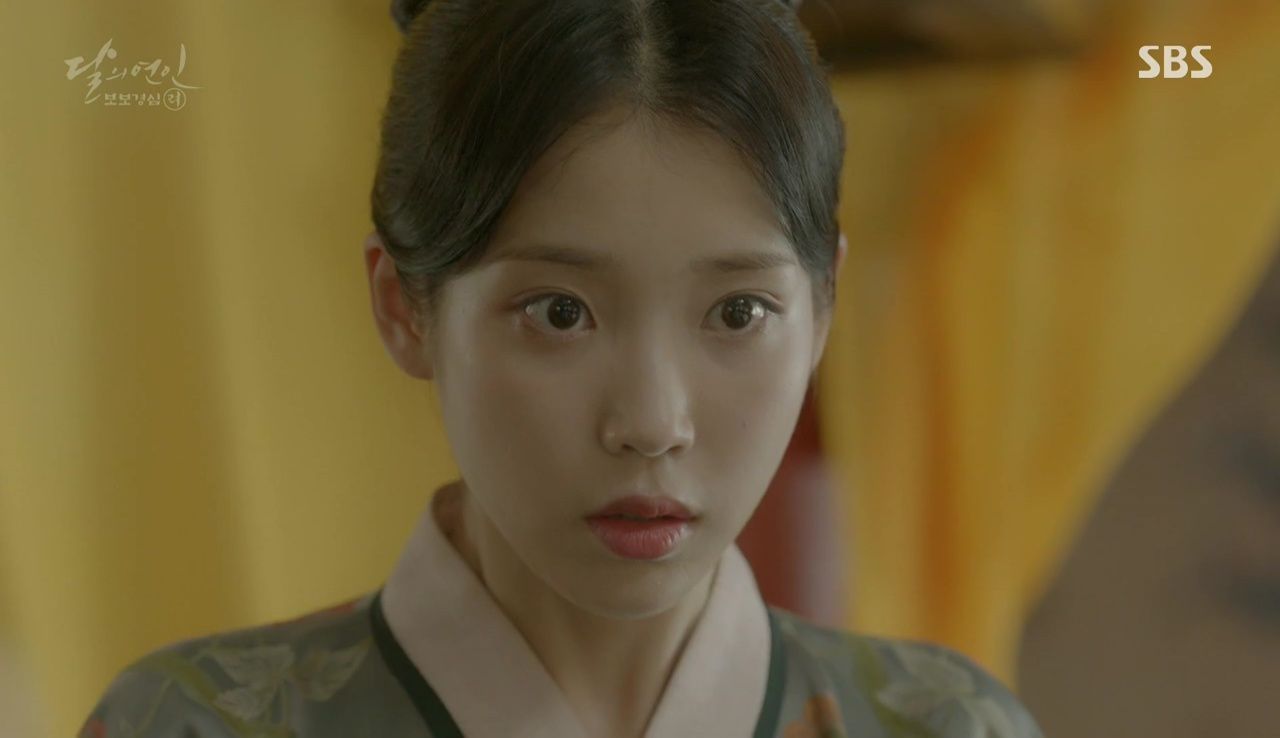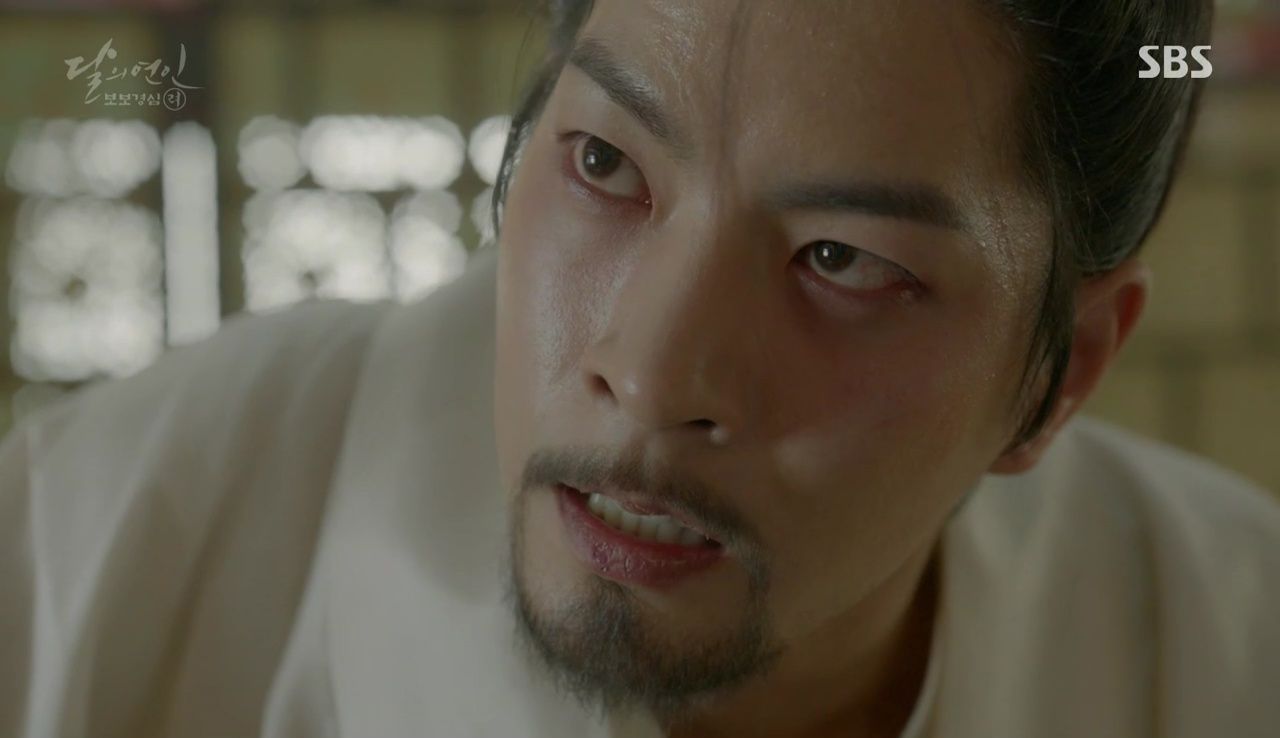 The palace gates are closed against the sound of a revolt let by So, as Su nervously tends to the king. He swats away the tea she offers, claiming it's poison, but then he decides to blame his entire situation on her.
According to King Jeongjong, the reason he's plagued by the ghosts of Hyejong, Eun, Soon-deok, and even King Taejo is because she helped So to cover up his scar. Because So was able to then take what was rightfully his, he's ended up like this.
Queen Sinmyeongsunseong rushes in to declare that So's leading a revolt. She pleads with her son to put it to paper that he'll be abdicating the throne to Jung, since they can't lose the throne.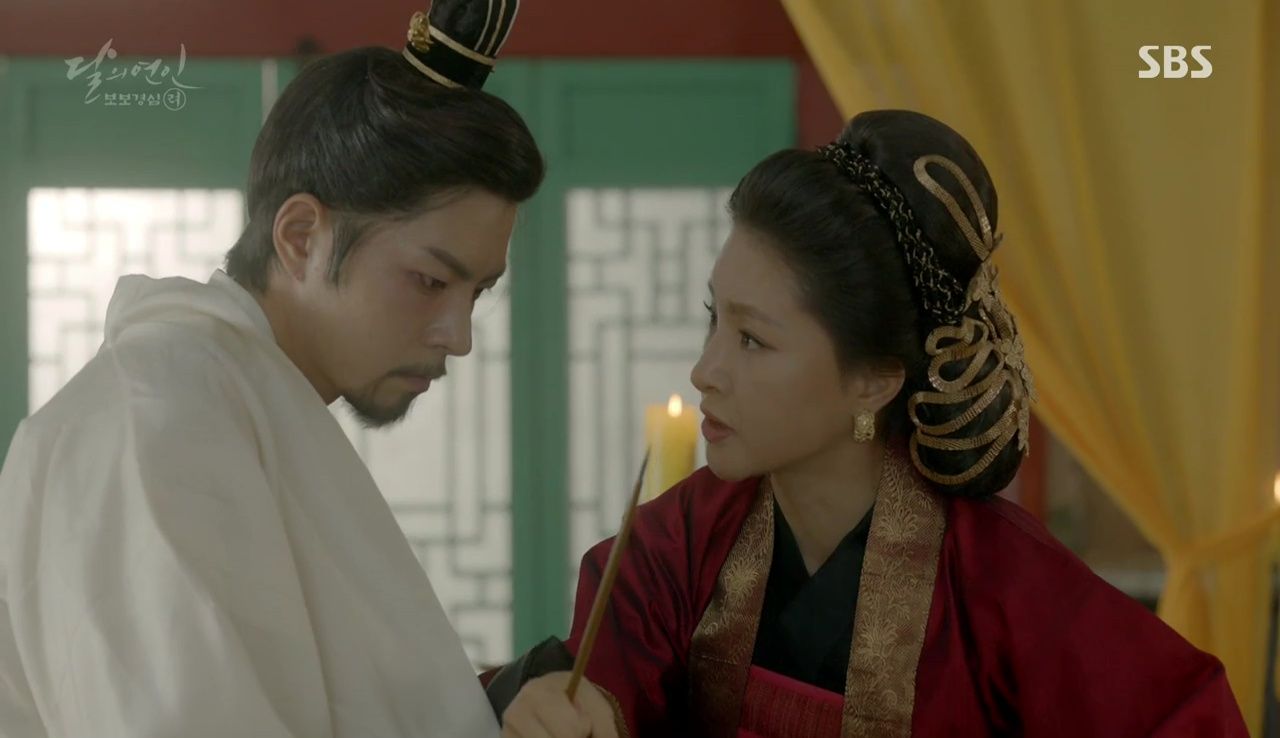 "Then… what will become of me? Am I even your son? What am I to you, Mother? Just something that exists to sit on the throne?" Jeongjong cries as he says this, the realization hitting hard. Despite her pleads to the contrary, he now claims to finally understand So, and orders his mother to be taken away.
Su turns to leave, but the king rises on shaky legs to advance menacingly toward her.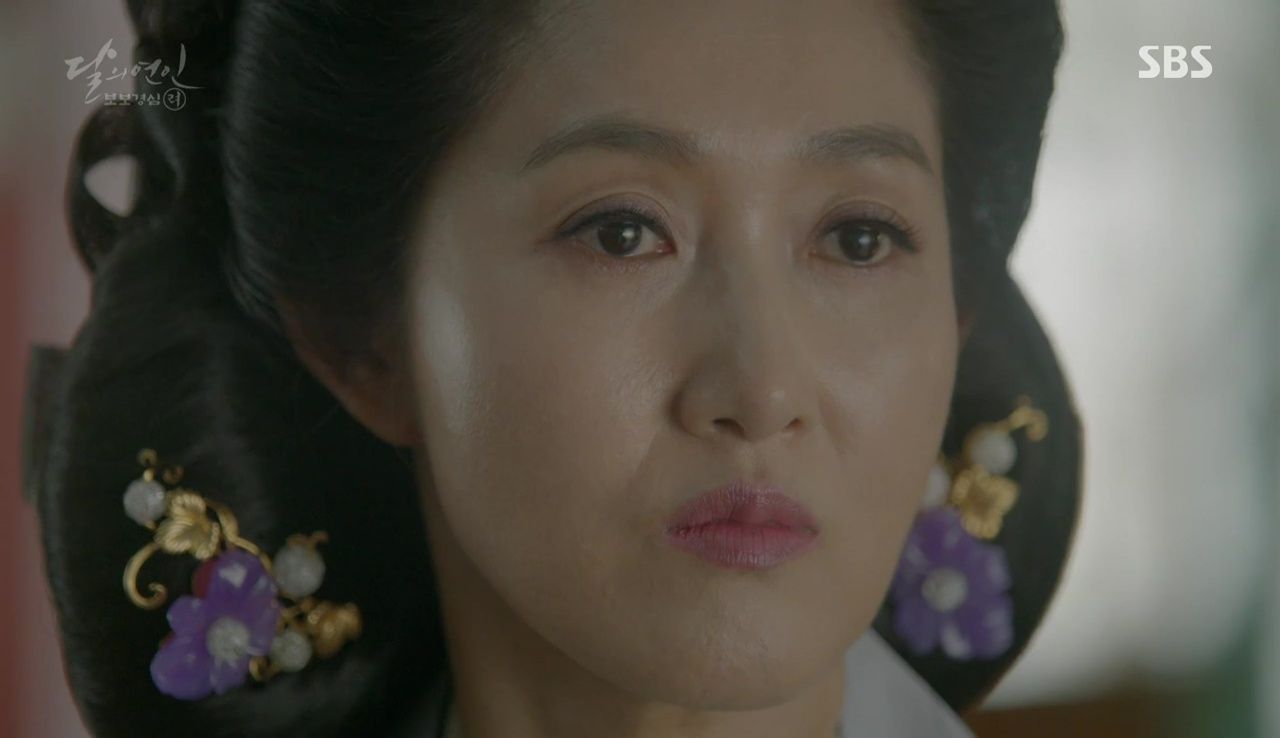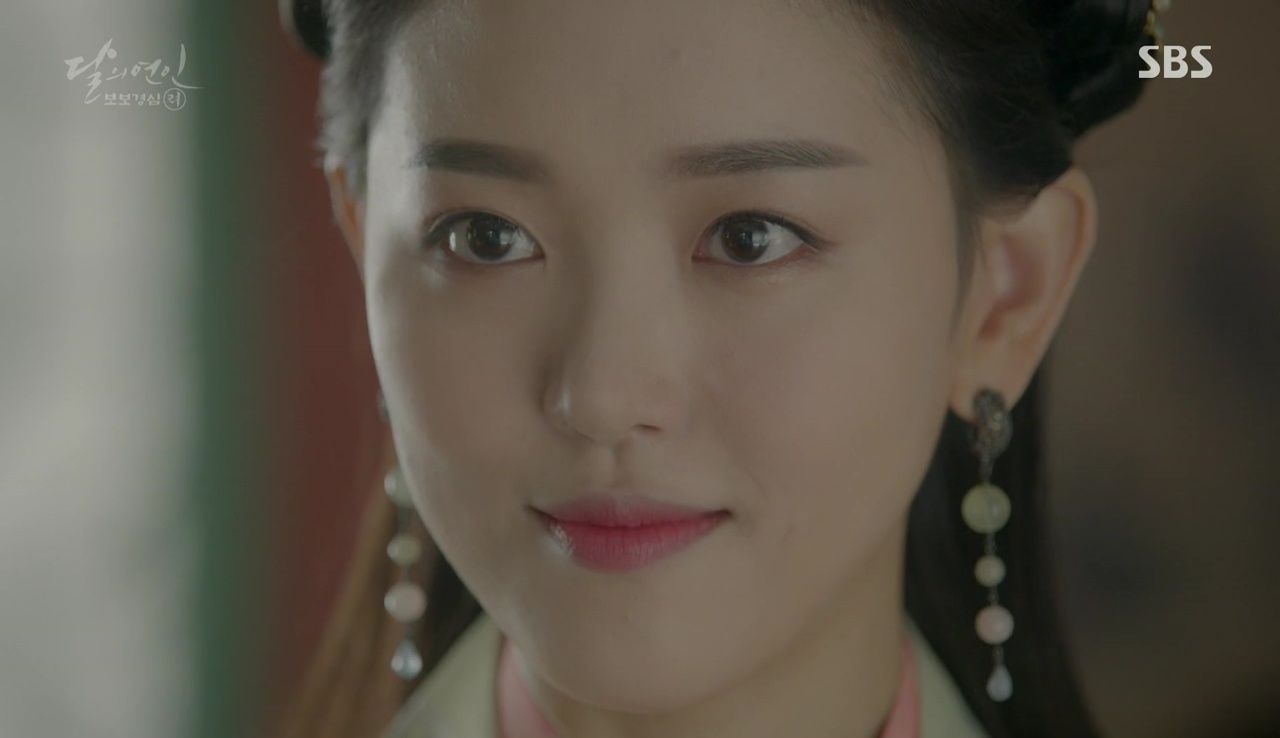 Unlike the evil queen, Queen Sinjeong is much more levelheaded about what's to come, and though she says she'll follow Princess Yeonhwa's lead, she tells her daughter that there was something she never taught her: "If you want to become master of the palace, you must be willing to give something up."
She tells Yeonhwa that she could give up love in order to have the world at her fingertips, or have love, but not the world. "What if I want the whole world?" the princess asks haughtily. To that, her mother can only say that she will cast Wook aside, presumably in order to survive.
Alongside Grand General Park and Baek-ah, So leads an impressive number of forces to storm the palace gates. But before they can advance, Princess Yeonhwa comes out to meet them, accompanied by only a few soldiers.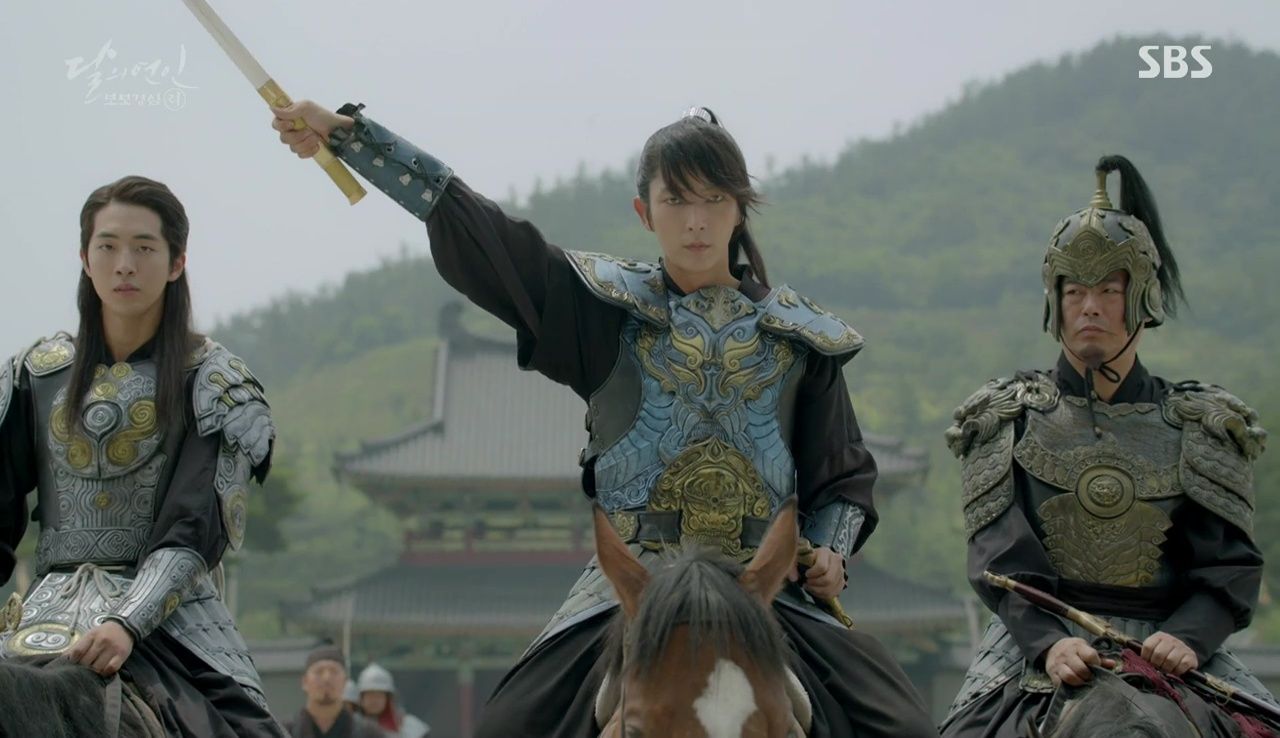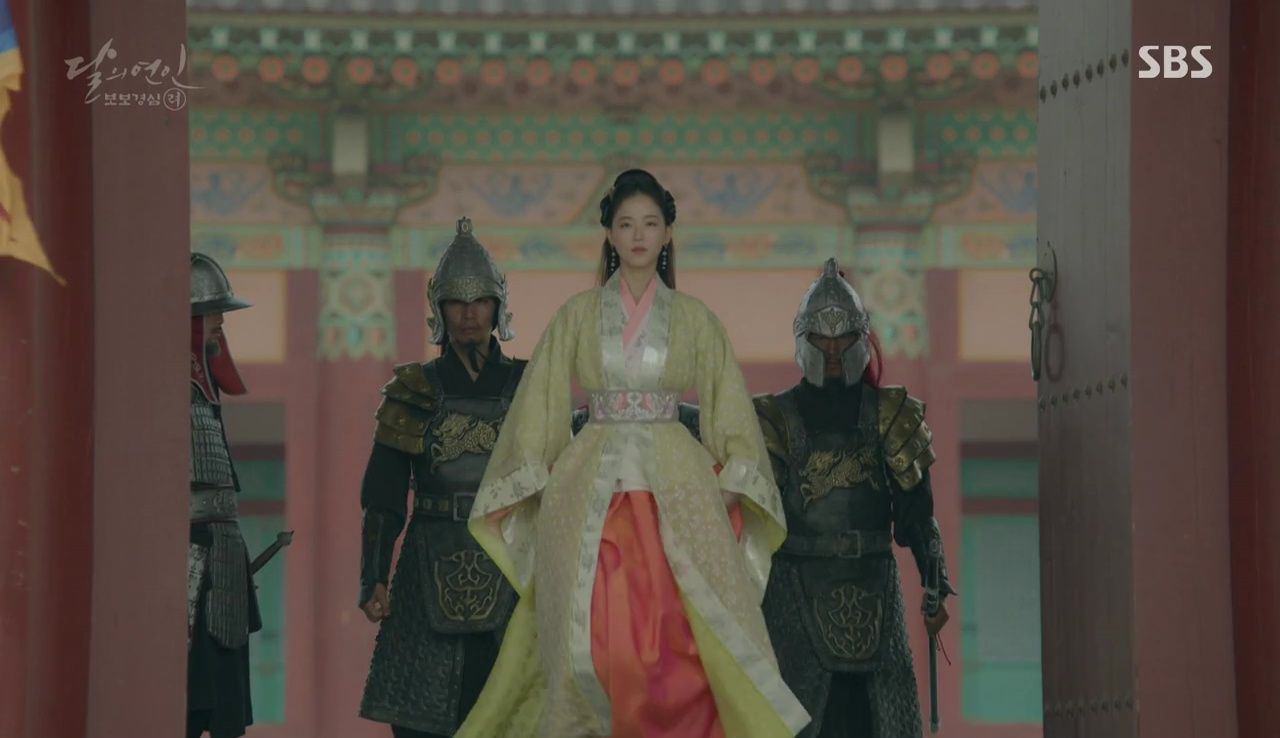 "I will help you enter the palace without any bloodshed," she says, the gate open behind her. So says he won't forget what she's done, and the men behind him cheer.
King Jeongjong starts laughing as the sounds come ever nearer, though tears fill his eyes as he pours his soul out to Su. "What have I done so wrong?" I was afraid that I would be cast aside as well, just like So was." Sounding like a lost little boy, he says that his mother told him he wasn't lacking.
But then he pivots back to blaming Su for everything, throwing her to the ground in the process. As he coughs from his mysterious illness, he begins to write the decree his mother wanted, but with a twist: Su gets to pick the next king. Yes, really.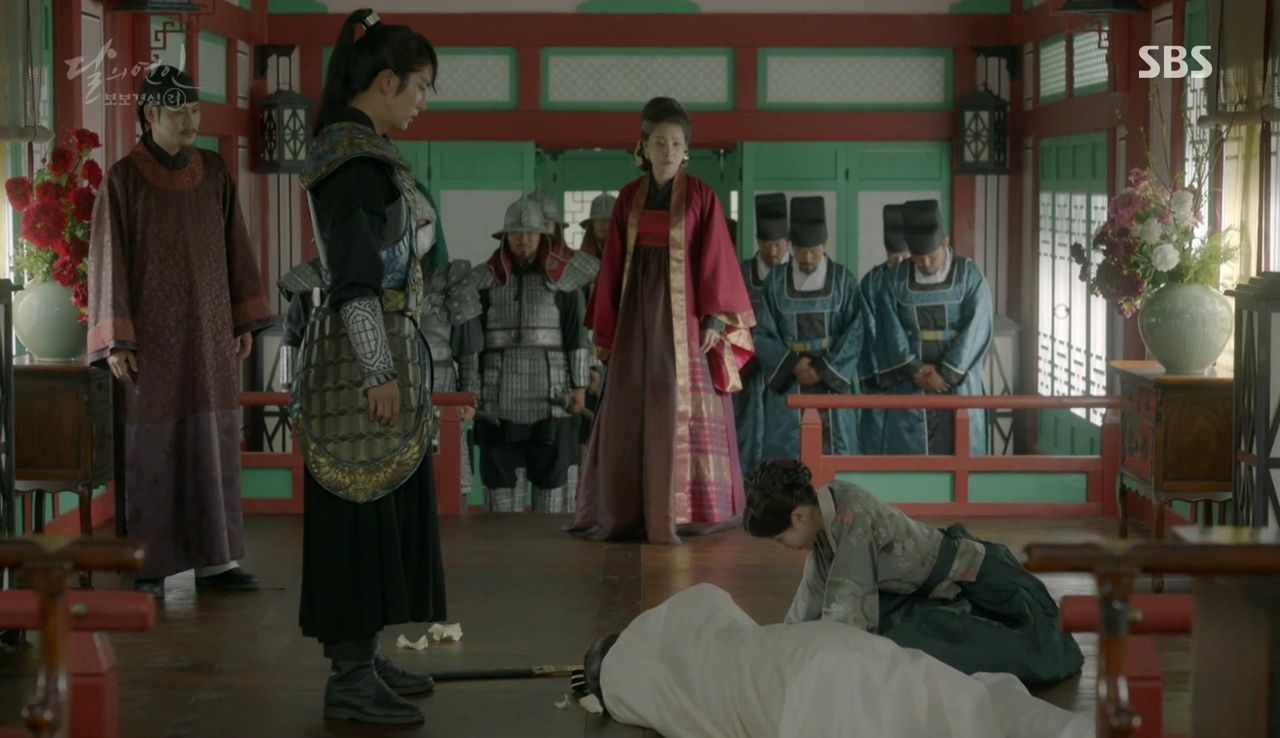 Before she can answer, and with the sounds drawing ever nearer, Jeongjong writes his answer and holds it out to Su in shaking hands. But then he chokes, coughs, smiles just a little, and promptly collapses. In voiceover, we hear him say, "I was just trying to survive."
Su cries in fear as the king's dead eyes stare up at her. So bursts in, takes stock, and quickly reads what the king left behind. After asking Su if she's read it, he tears it up.
Queen Sinmyeongsunseong comes in to see her son dead. Su drops to her knees to pay her greetings to the new king, So, with the traditional cries of "Manseh! Manseh! Manseh!" So claims that the king abdicated to him before he died, which is all everyone else needs to hail him as king.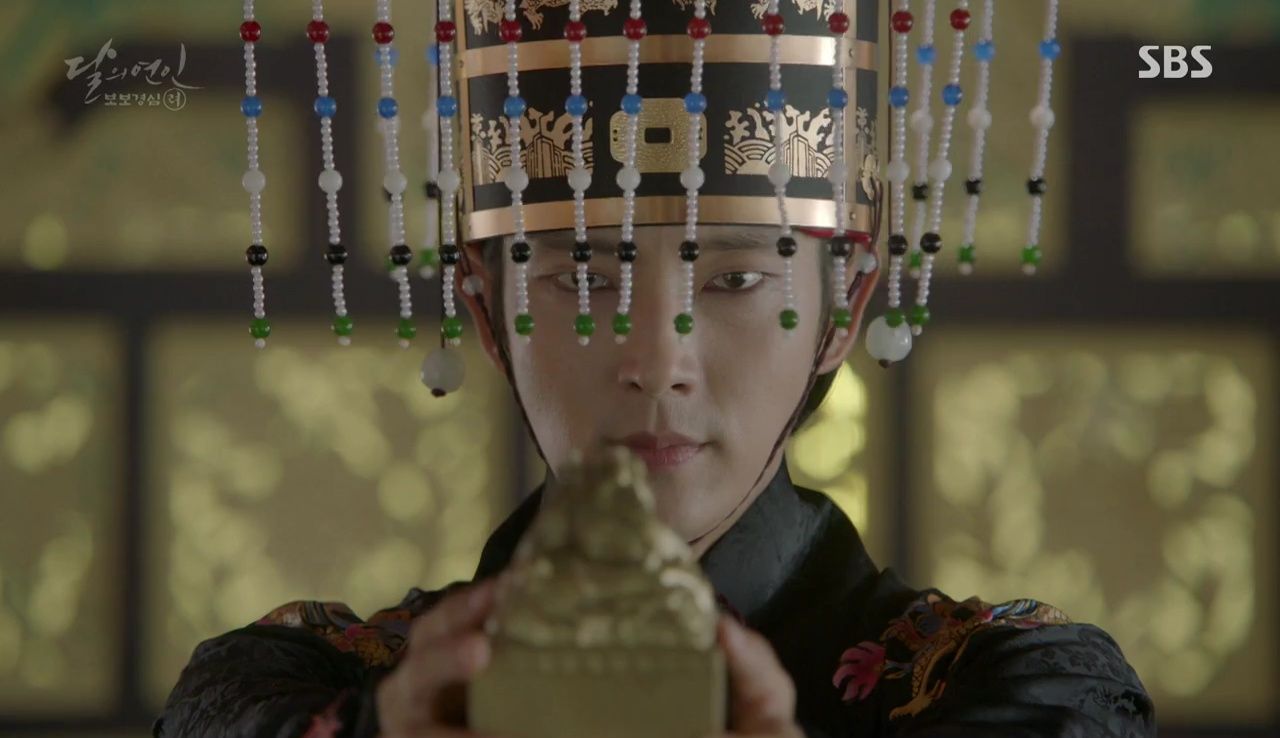 Cut to: So being officially crowned as KING GWANGJONG, fourth king of Goryeo (but for ease of use, we'll stick to calling him So). And Su, no longer dressed as a court lady, smiles to see him in his kingly robes as she thinks to herself that he'll no longer be remembered for leaving a bloody trail behind his ascent to the throne. "I will help you," she adds, smiling at him.
We finally get a glimpse of Wook as he broods over his mother's warnings for him to distance himself from the royal family—their own family will push to have a queen in the palace instead of a king now.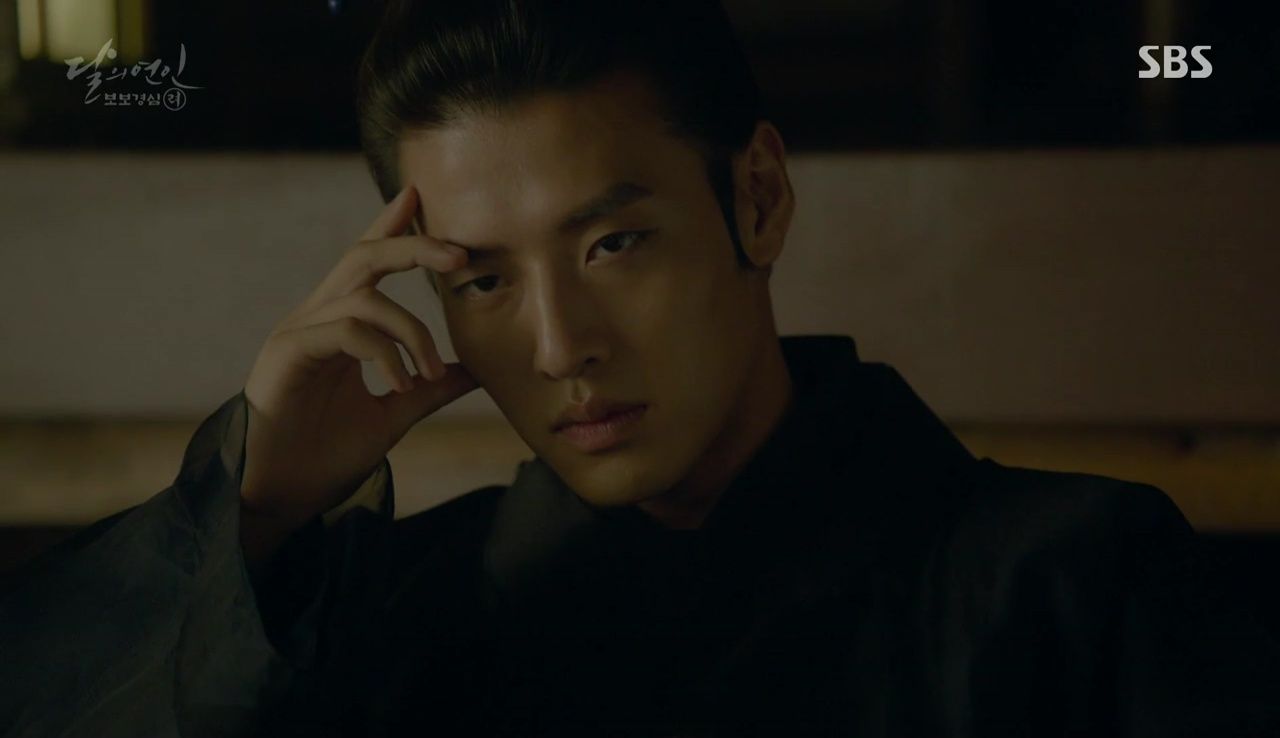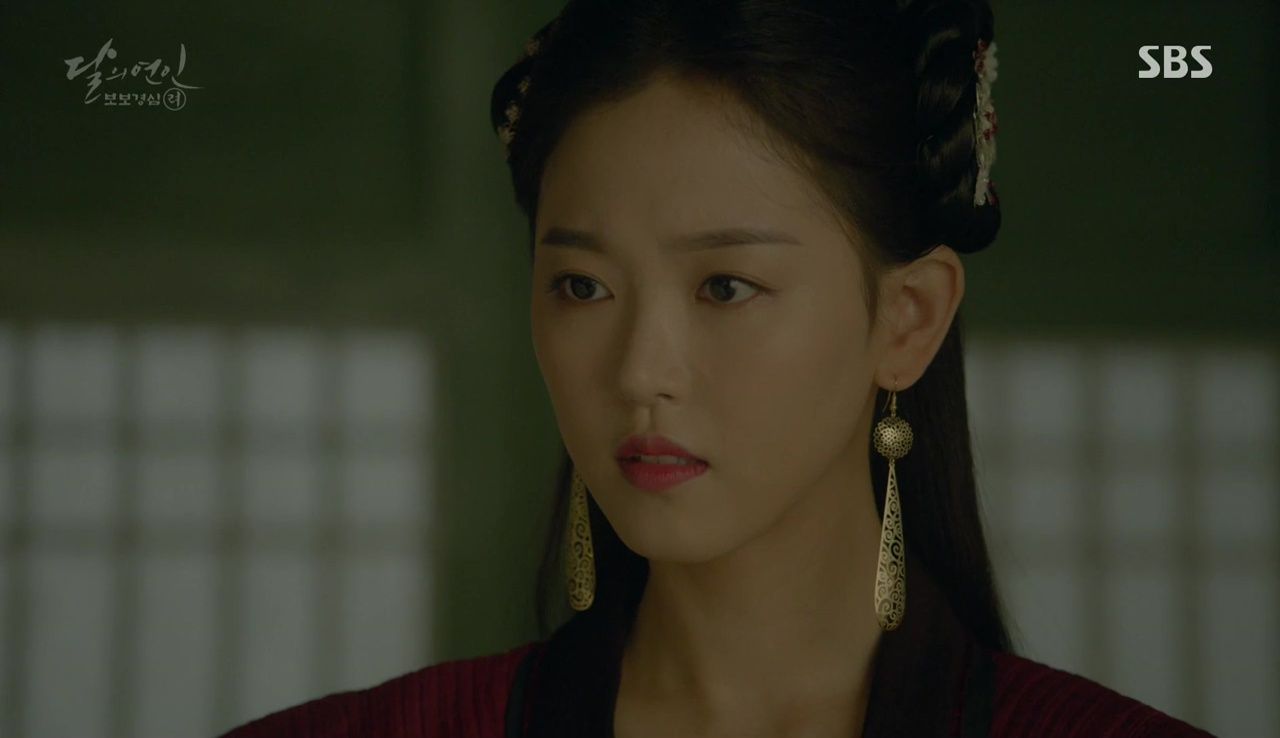 Princess Yeonhwa asks her brother why he didn't attend the coronation, but he calls her cruel for wanting him to see So on a seat he desperately wanted for himself. All his best laid plans went to waste, since So became the hero who brought down the traitor (Jeongjong) instead of him.
Despite that, Yeonhwa still pleads for his support. If he helps her to become queen, she promises to repay him for all the pain he's suffered. But she can't seem to get a reaction—positive or negative—out of him.
So reads through kingly missives until he arrives at one asking for the capital to be moved to Seokyeong (which was Jeongjong's original plan). But So orders a stop to be put to all the construction, declaring that the capital will stay exactly where it is.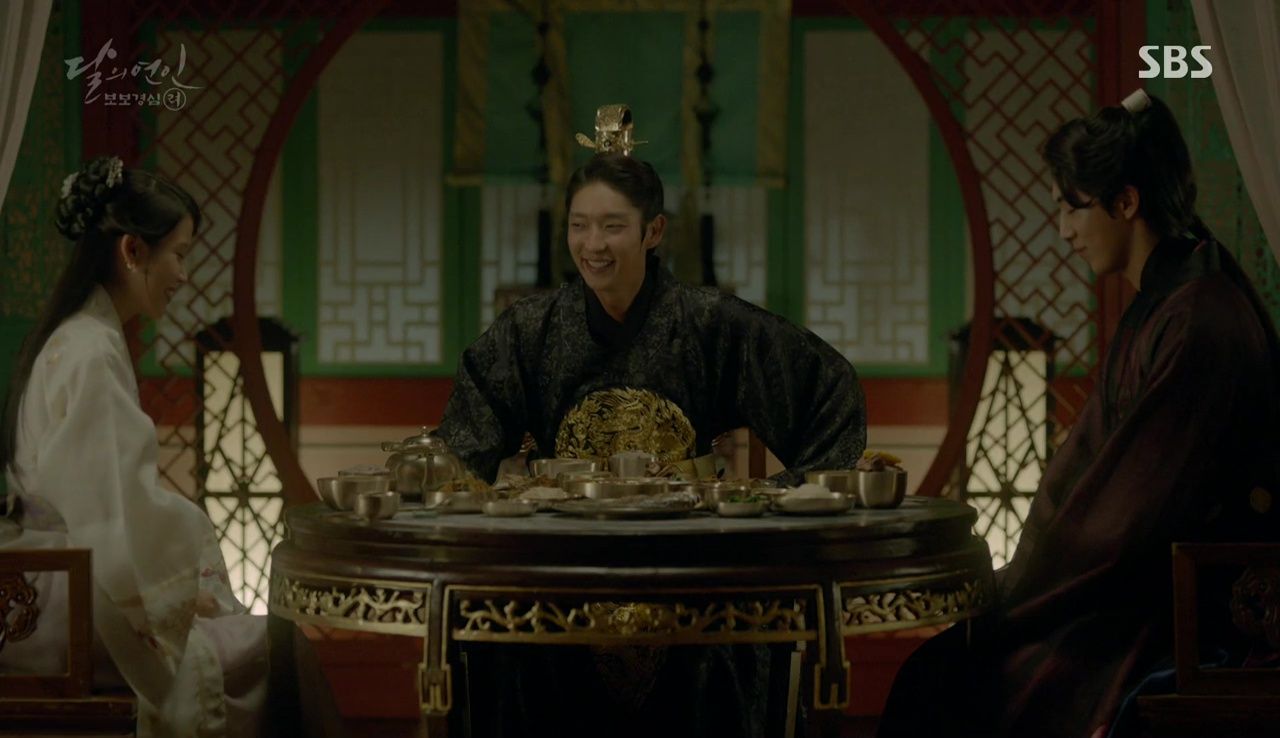 Once he hears that Su is waiting for him, So enters his quarters to find her sleeping sitting up against his bed. He apologizes for making her wait, and shares his kingly dinner with her and Baek-ah, who keeps referring to him formally as "Your Majesty" despite So telling him to just call him "hyung-nim" when they're alone.
Since Baek-ah replied with the incredibly formal "Your grace is immeasurable" when So put a bit of meat on his rice, Su pranks him by sneaking another piece of protein onto Baek-ah's plate, prompting the same knee-jerk reaction from Baek-ah. She and So have a good laugh at Baek-ah's expense.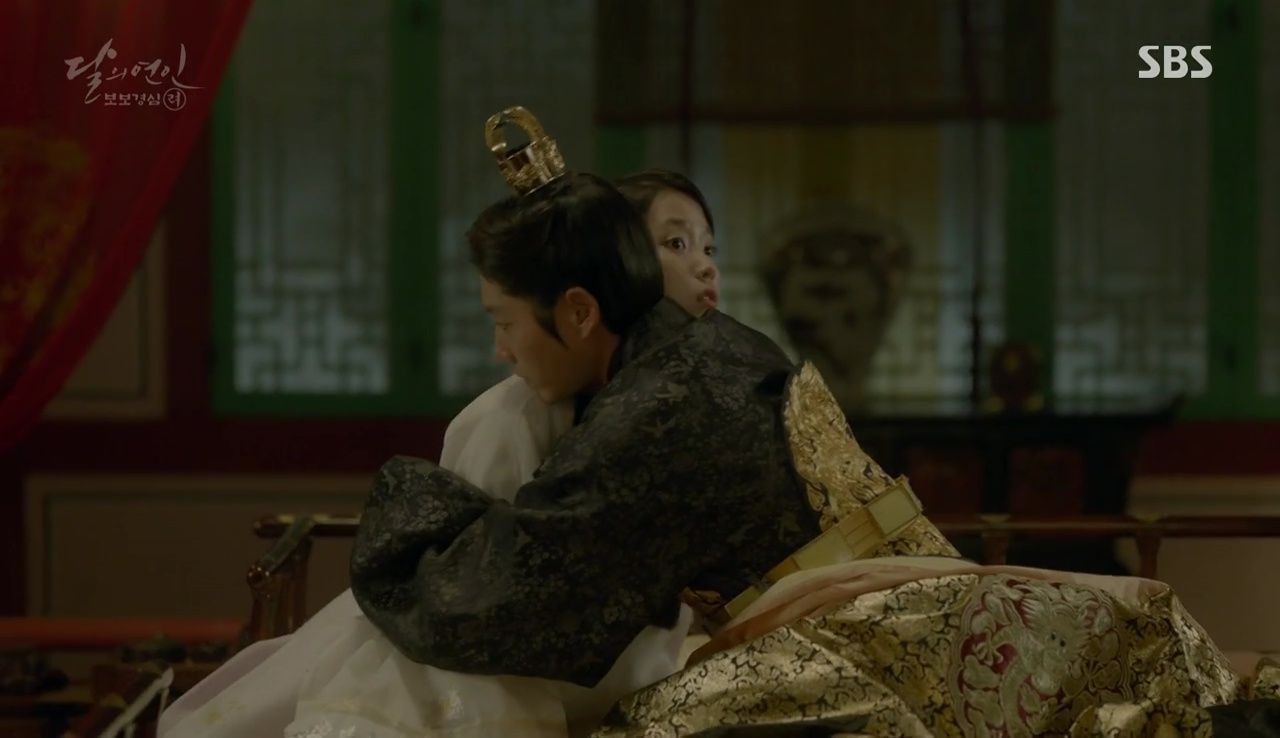 So is genuinely happy to be sharing a meal with them, seeming more at ease than he's ever been before. Later, Su approaches him as he sleeps and tucks him in, though he wakes suddenly from a nightmare, calling her name.
When he comes to his senses, he immediately pulls her into an embrace: "I thought you were gone." She tells him that she won't leave until he's asleep, but instead, he pulls her down into the bed with him. "We can just sleep together," he proposes, though she leaves the warmth of his arms.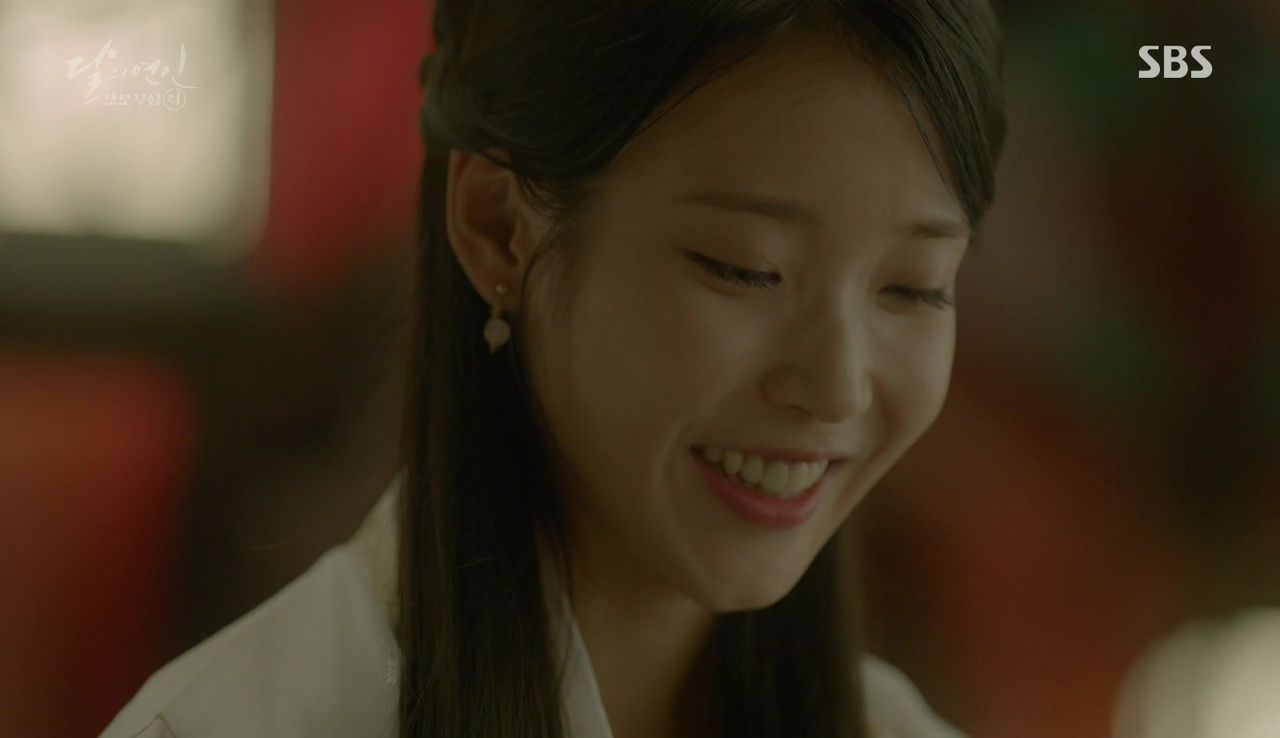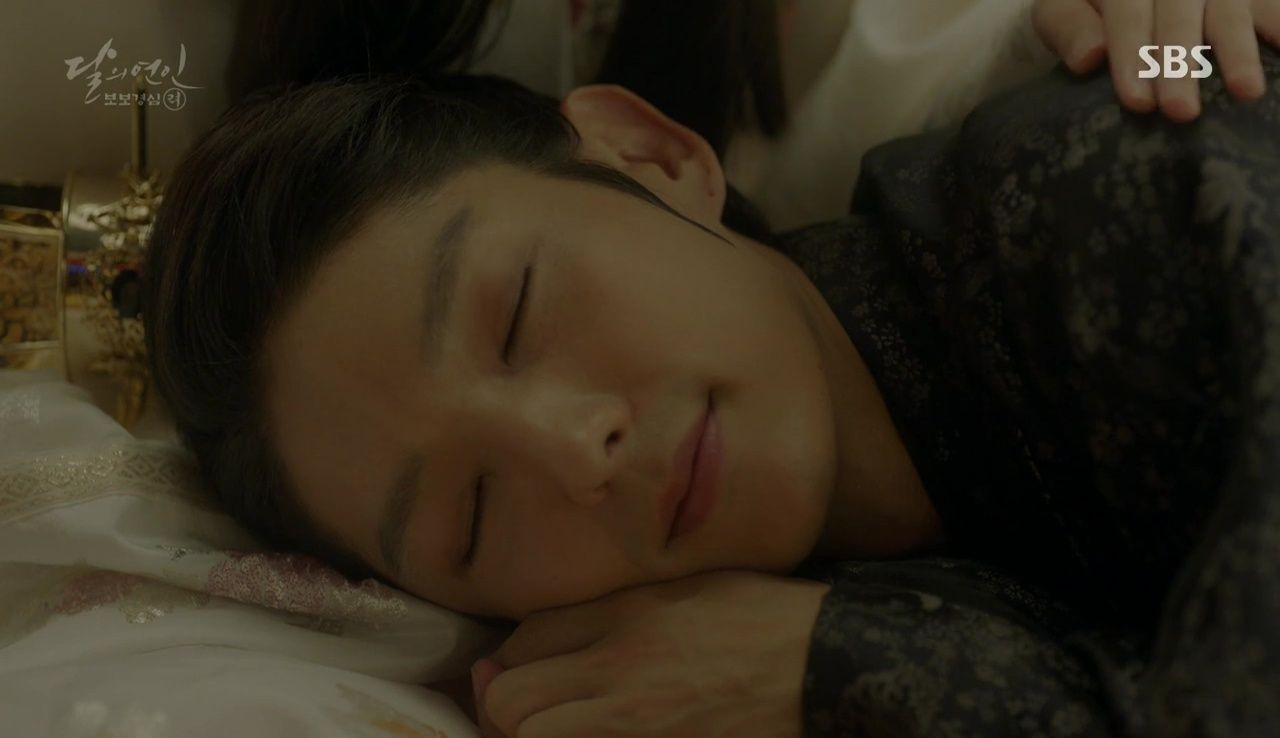 She's afraid of rumors spreading, though he isn't, and doesn't want her to leave him alone. He feels suffocated by the specters of those who've slept in this room before him, and asks her to stay with him. Then, like a little boy, he snuggles up to her with his head in her lap, asking for her to tell him a story.
She decides to tell him the story of "Little Red Riding Hood," which he falls asleep to. In the morning, Su wakes up in his bed to find him gone. We cut to her confiding in Woo-hee later, though Woo-hee warns her to be careful—the king will need a new queen, so everyone will have their eyes on her.
She's called to Queen Sinmyeongsunseong's quarters only to be confronted by Jung with the remnants of the decree So tore up. The queen wants to know if the king truly did name So as his successor, and Su shakily answers that he did. (They couldn't just… piece together the remnants to find out?)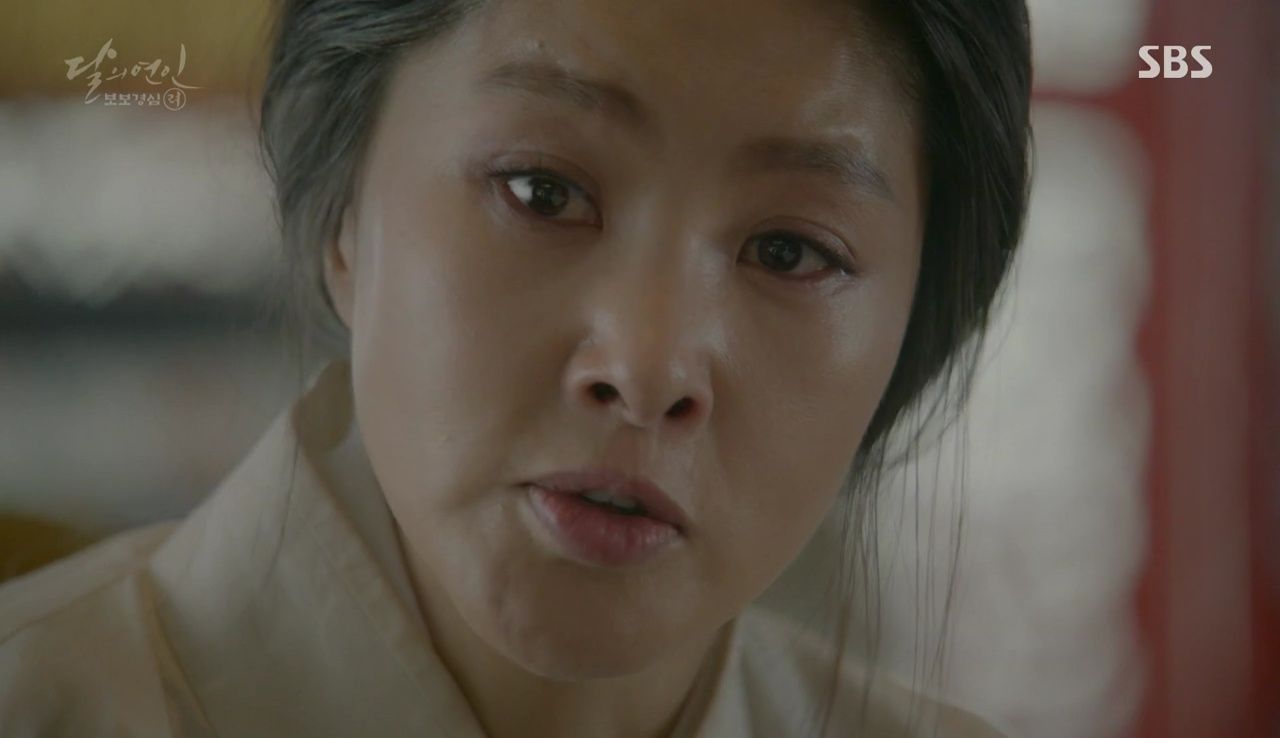 The evil queen calls Su out on her lies, demanding to know the truth. She's stopped by So's intervention, as he pulls Su out of his mother's grasp and tells her to ask her questions to him directly. When the queen asks why he tore the decree, So denies being the one who did it.
Su's hand tightens within his own as So claims that Jeongjong definitely gave the throne to him, even though Jung raises the question as to why he'd do that when Jeongjong had a son of his own. "If you are that curious," So ventures, "do you want to ask him in the afterlife?"
So makes the threat very clear that if Jeongjong hadn't abdicated to him, then he would have been forced to usurp the throne, which would have been much, much bloodier. He does take issue to his mother refusing to be called Queen Mother though, since she all but disowns him as she calls him a thief who stole the throne from her real son.
After leading Su out by her hand, So tells her that she's not to heed anyone's summons without his permission first. Before she can get a word in edgewise, he's gone.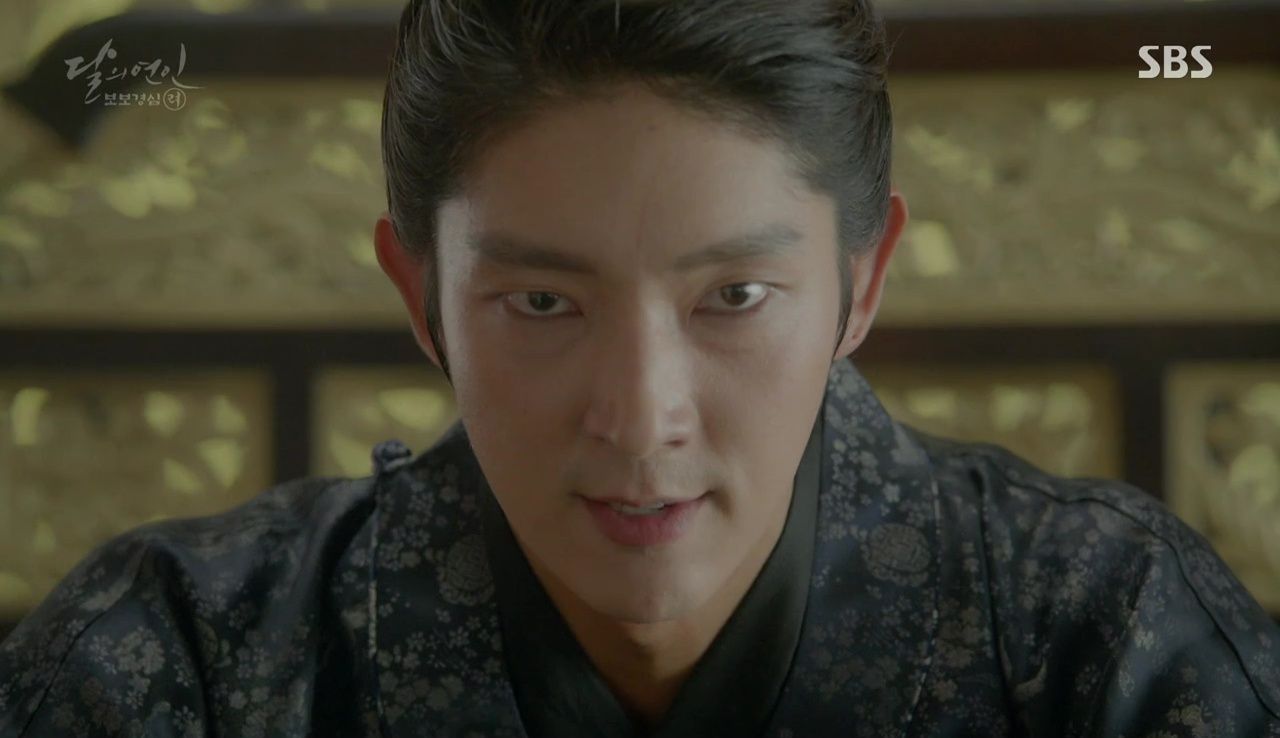 Astronomer Choi tells the king that there are rumors going around that he fabricated the late king's final decree and that Jeongjong's only son should have been king.
But So puts his foot down, and orders that anyone submitting an appeal against him be charged with treason, and to kill everyone associated with the late king. "I shall not let a single soul live," he adds menacingly.
Minister Park Young-gyu knows he's soon to be arrested for spreading rumors that So fabricated the late king's will and plans to take Woo-hee down with him by exposing her as a spy. Instead of letting him do that, she kills him, and he breaks off her norigae ornament as he falls.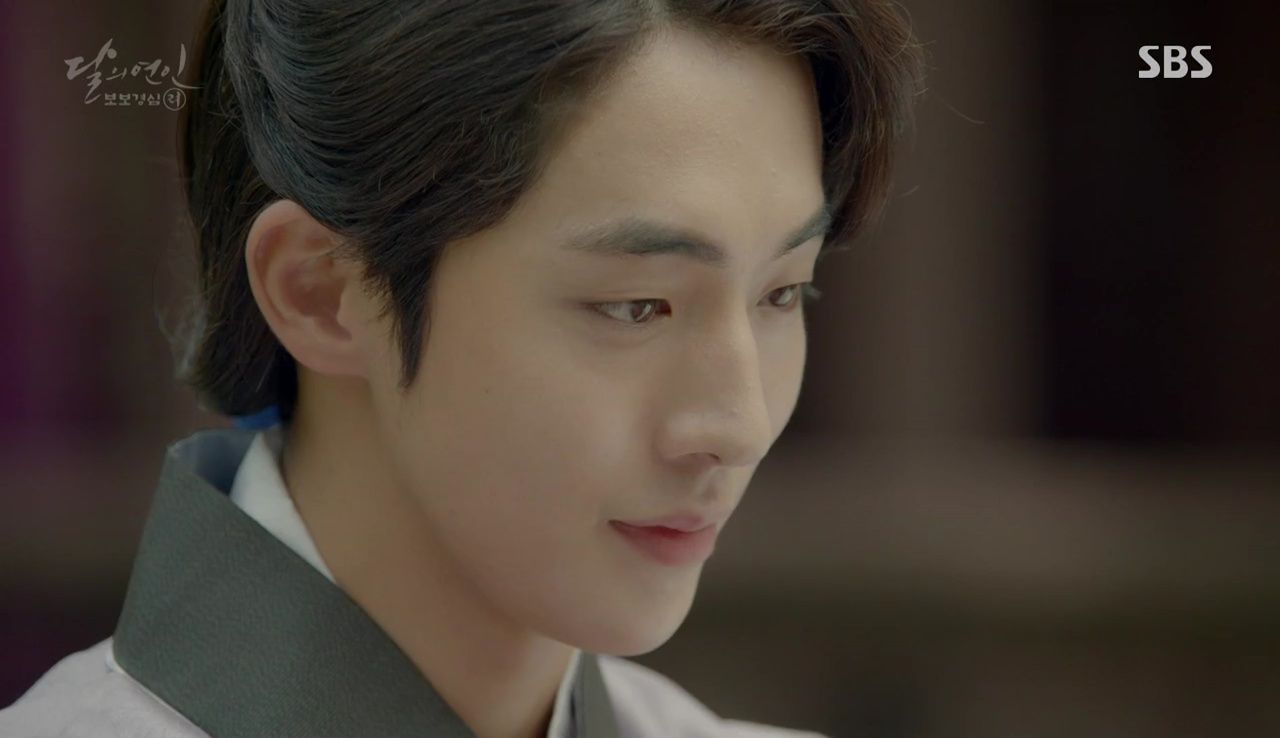 This turns out to be a flashback, since we find Woo-hee nervously holding the very same ornament. She grabs it back from Baek-ah when he takes notice of it, but he has other things to focus on, like getting her adopted into a noble family so that they can be married.
They both know that it's because she's from Later Baekje, and because Baek-ah's family has some bad history with Gyeon Hwon, the once-king of the region. A confusing voiceover from Minister Park tells us that Woo-hee is the granddaughter of Gyeon Hwon, and that he foresaw that Baek-ah would be in danger if he were to find out about her true lineage.
She can't help but note the irony of their situation, in that the king of Goryeo killed her family, while the king of Later Baekje killed his grandmother's family. But Baek-ah knows that none of that was their fault, and just wants them to focus on being together.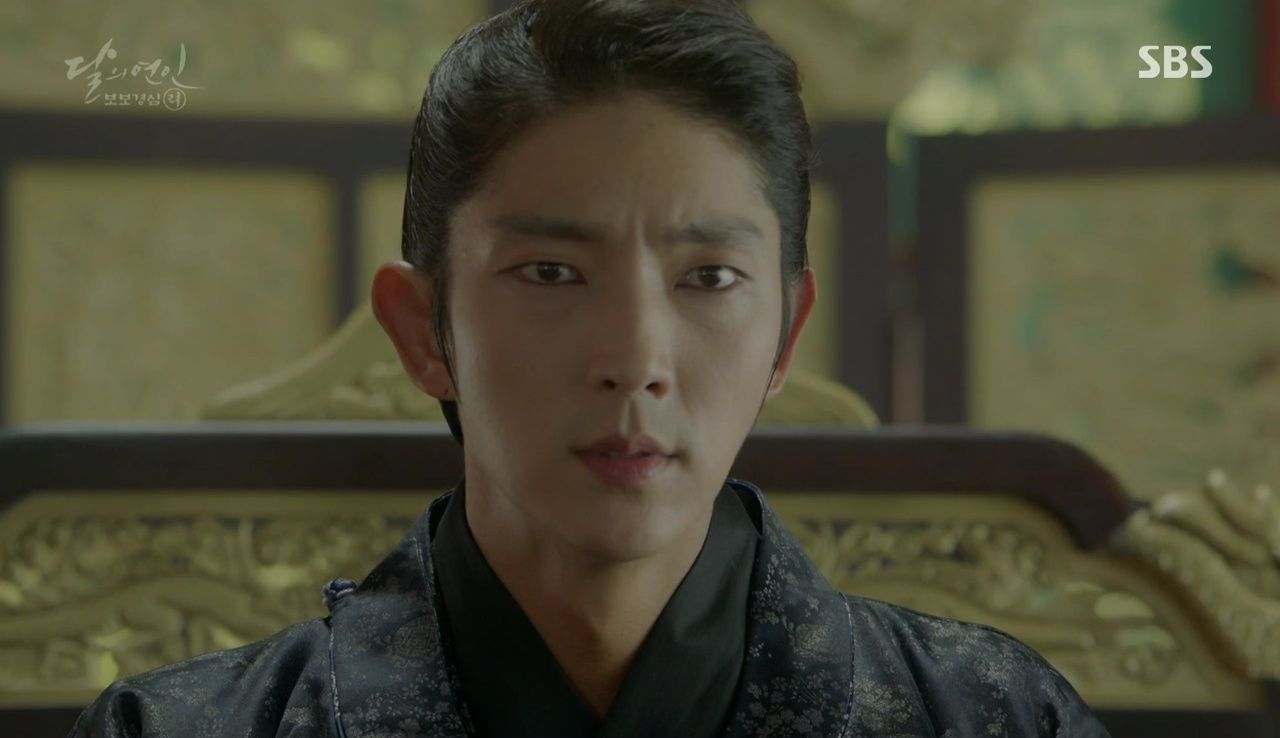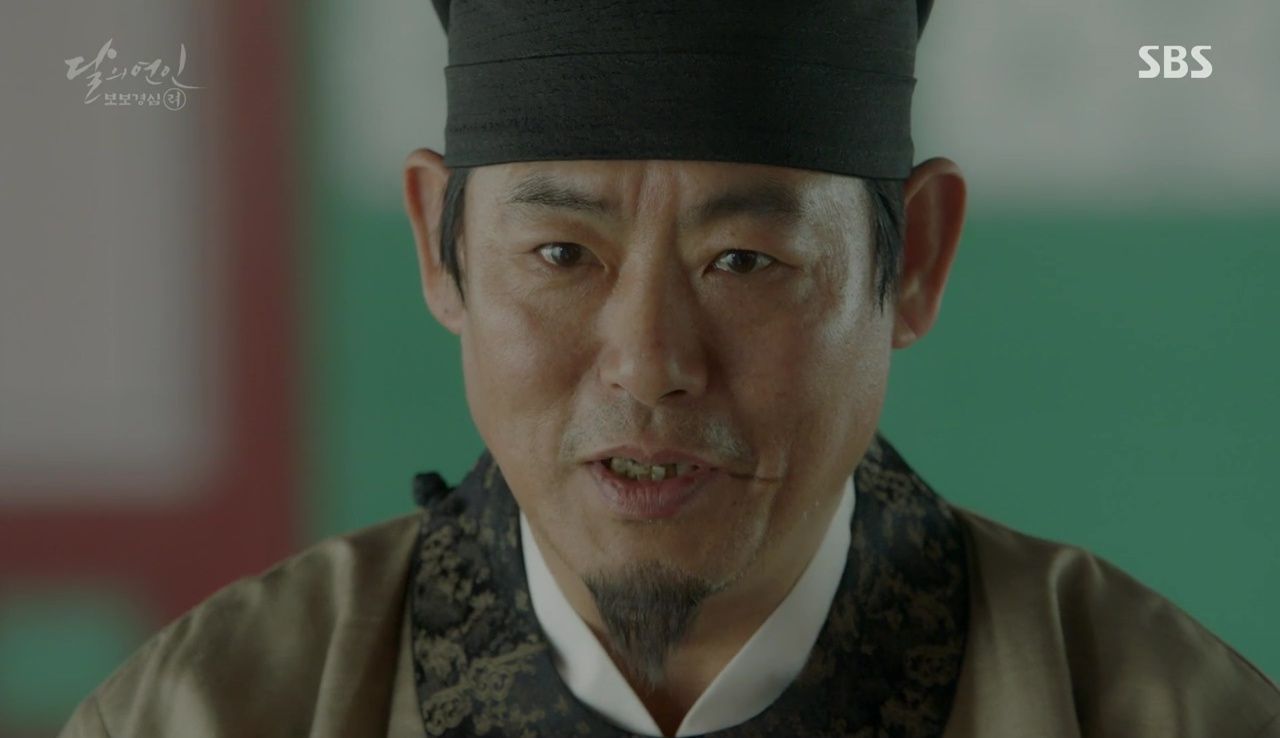 Despite So wanting him to stay close, Grand General Park formally asks to be allowed to retire peacefully to his hometown. He can't help but be reminded of his daughter every time he looks at So, though he doesn't seem to blame him for it—he only wishes that So become a good and wise king in his absence.
So tells Su about General Park leaving, before asking her if she's curious to know whose name was written in the late king's final decree. Does she think he stole the throne? Su says she couldn't be any less curious about whose name was there, but So reveals that there wasn't a name written at all.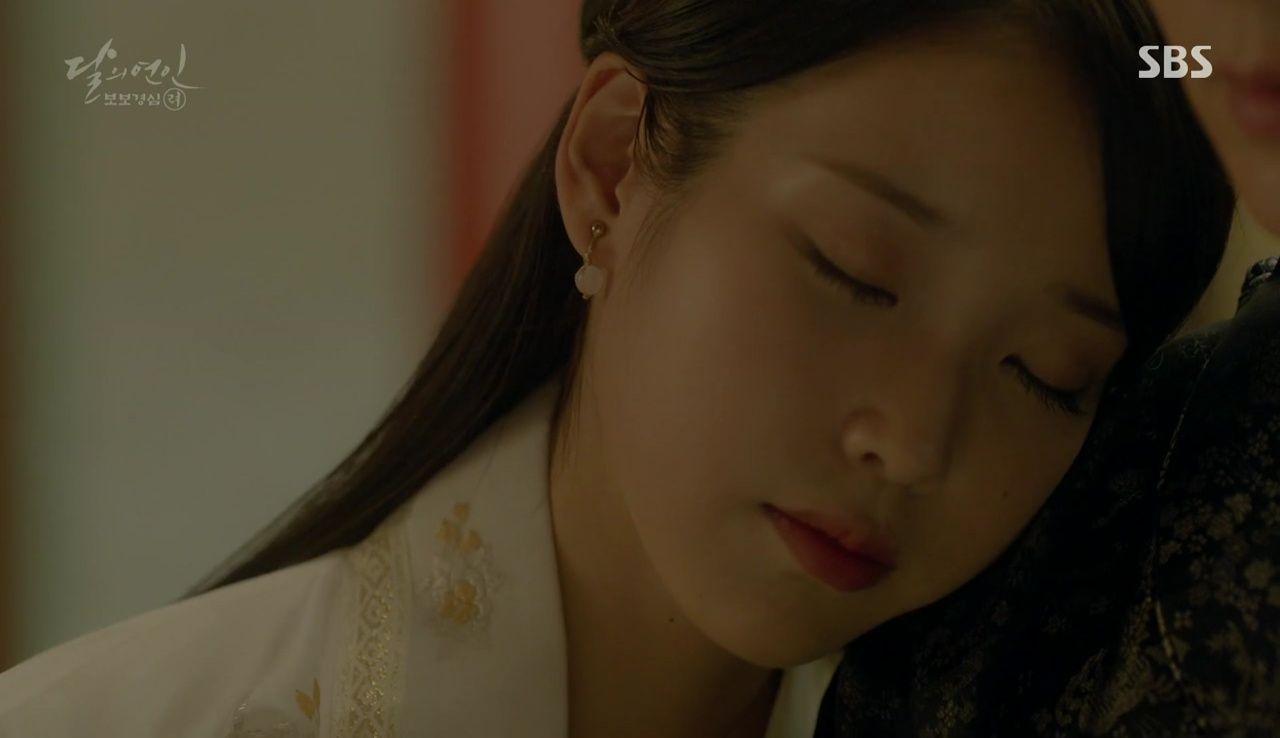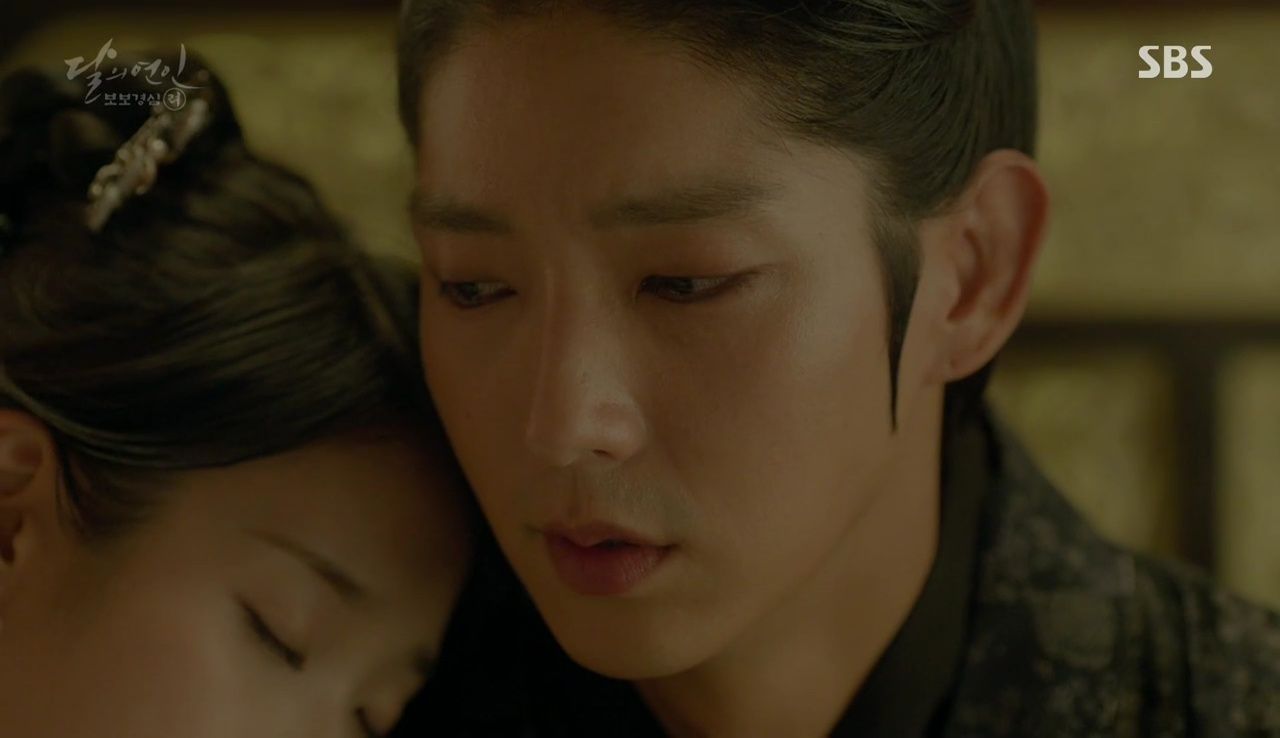 Knowing that a blank space would leave the throne open to more fighting and confusion, he ripped it up, which Su commends him for. But then he grows more introspective as he notes how alone he really is—General Park is gone, Baek-ah sees him only as a king now, Jung sees him as a murderer, and his own mother considers him a thief.
"You were right," he says, tears welling in his eyes. "The throne is frightening and lonely." As one tear spills down, Su comforts him by telling him that he still has her, and comes to rest her head on his shoulder. "I will not leave you."
Chae-ryung tells Su that she'll be among the court ladies released from service now that there's a new king, though she makes it clear that she doesn't actually want to leave. She pleads for Su to ask the king to allow her to stay in Damiwon, which is later revealed to be part of ninth prince Won's plan.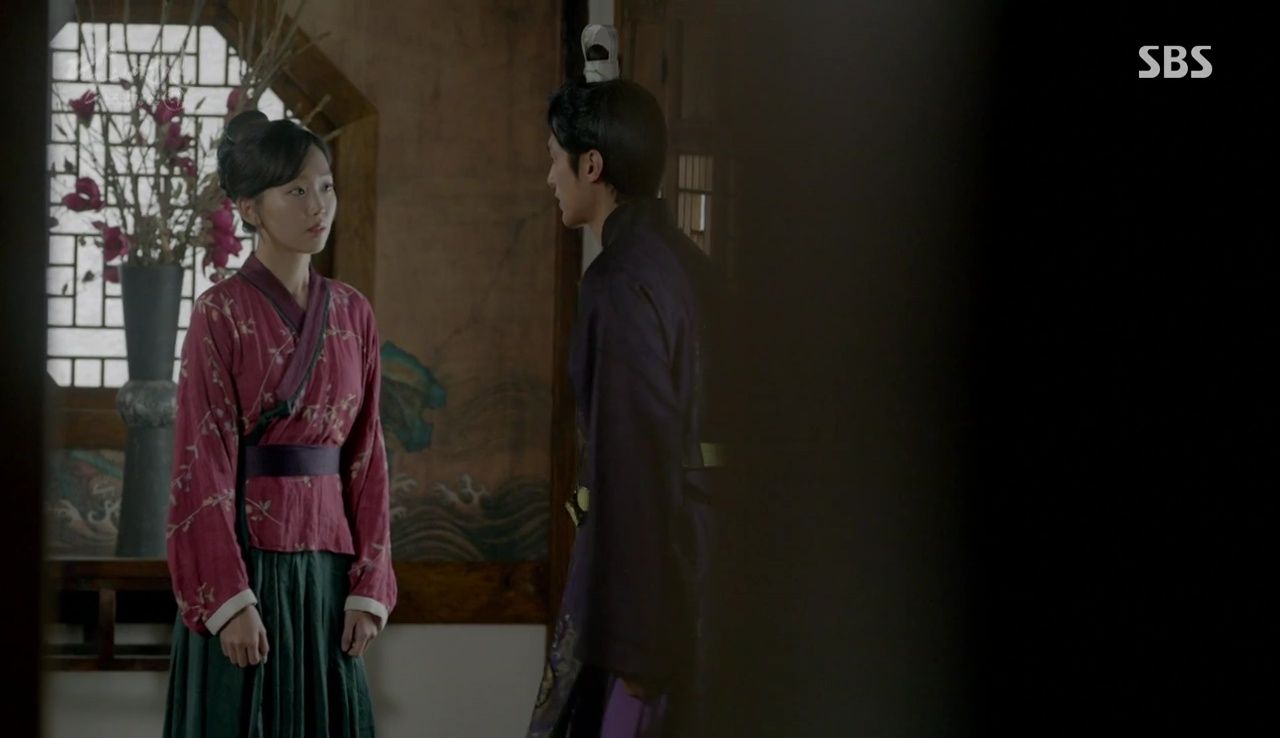 Won clearly wants her to stay in Damiwon as his spy, but Chae-ryung wonders if they shouldn't use this opportunity (of her being freed) for them to just be together. But Won couldn't be less interested in Chae-ryung as a free woman, and needs Chae-ryung the spy.
It's made to seem as if they're being spied upon themselves, though we don't see who it is. The quick cut to So looking smug might tell us something, even as he faces off against fourteenth prince Jung and family members from his mother's side.
They refuse to pledge loyalty to him, and Jung declares that they'll find out what was really on the late king's decree before they all leave as a group. Astronomer Choi warns So that it'll be dangerous to leave the Chungju clan against him, which he can fix by either showing them the decree, or by getting even more powerful families on his side.
But all So can think about is that his mother refuses to acknowledge him as a son to the end. Aw.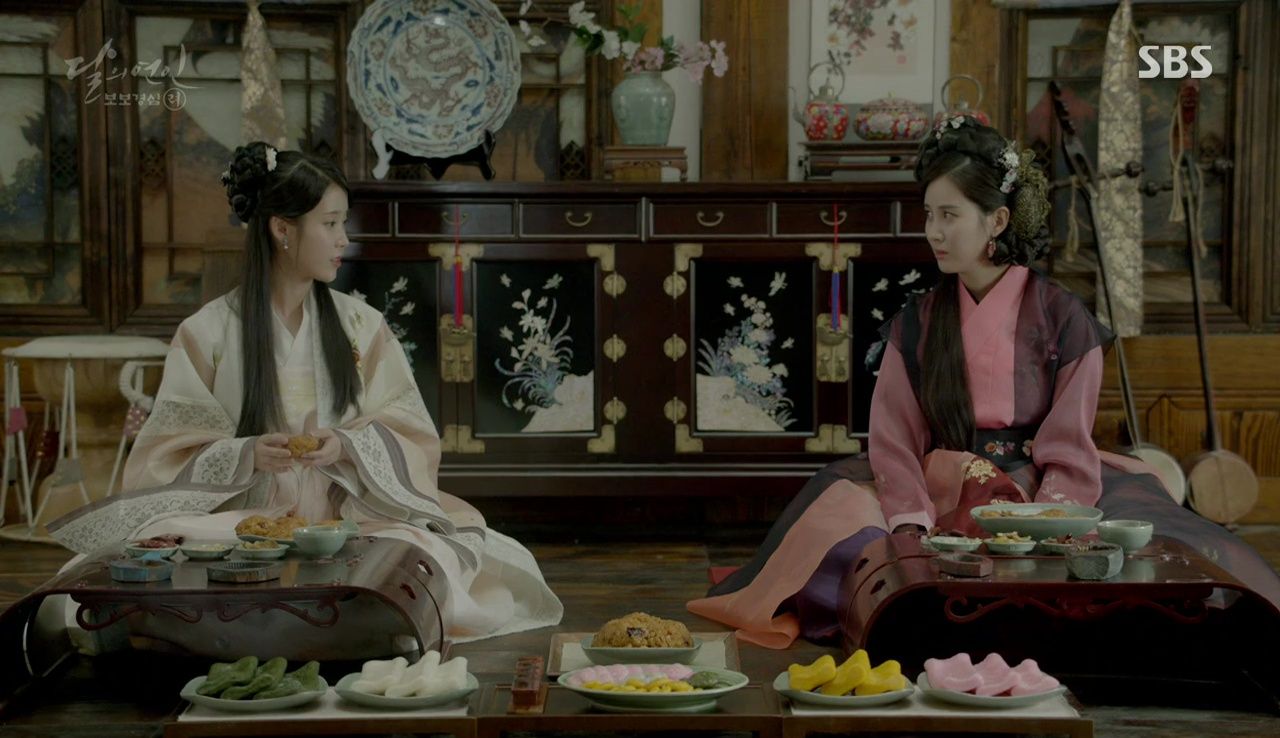 Now that Su's been moved to the king's quarters, she and Woo-hee prepare food for him as a gift. Woo-hee tries to vaguely ask if actions have consequences—say, if she were to wrong someone else for her own happiness. Would she be forgiven?
Su says that she shouldn't hurt others just so she can survive, but she wants to believe that the universe would be kinder to the two of them, who've had their share of suffering. "Even if we were selfish at times, we'll be able to be forgiven. I plan on believing that," she adds.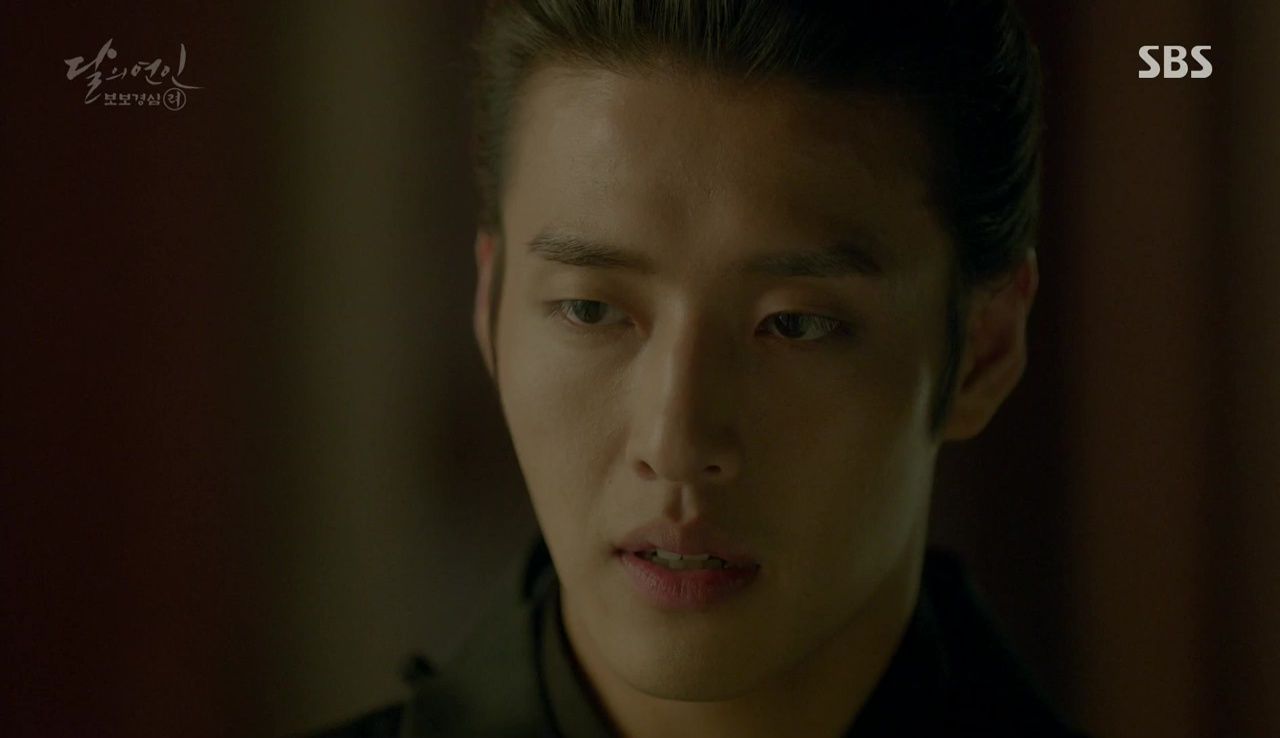 That night, Su encounters Wook outside, and he has the gall to be upset that she went to So in the end. "Now you are the king's woman. How am I to accept that?" he asks stoically. Su simply replies that So was honest with her about his greed to have both her and the throne.
"Why is it that you insisted I could not become king? In your eyes, was I not enough to become king?" he asks. She insists it wasn't like that, explaining that So was born under the star of a king. "It is not your fault," she adds. "It is only nature taking its course, and it is fate." So… it's fate, and it's fate?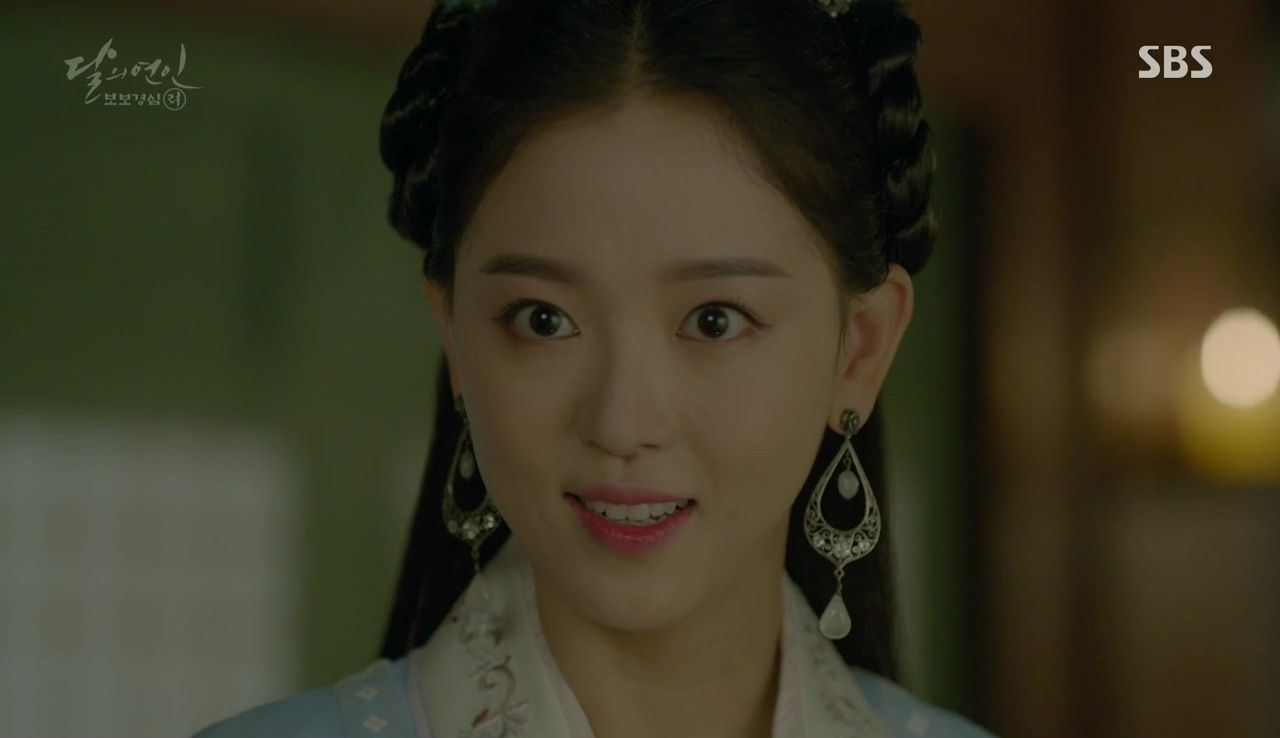 Wook's offended that she made her decision off what she believes to be fate. He broods in his library later while looking at the bracelet he once gave Su, and flashes back to their fond memories together. Then he shatters the jade pendant on the bracelet.
When Yeonhwa walks in, he tells her that he'll help her become queen. "No one can have everything. Isn't that only fair?" Ohh, he just wants revenge on Su. That's cold.
So writes the verse of the poem Su so loved over and over again, though she doesn't tell him the reason why she needs so many copies. They act like a normal couple with normal problems, with So smiling widely. But it's that smile that unsettles Su, and she asks if anything happened to him today.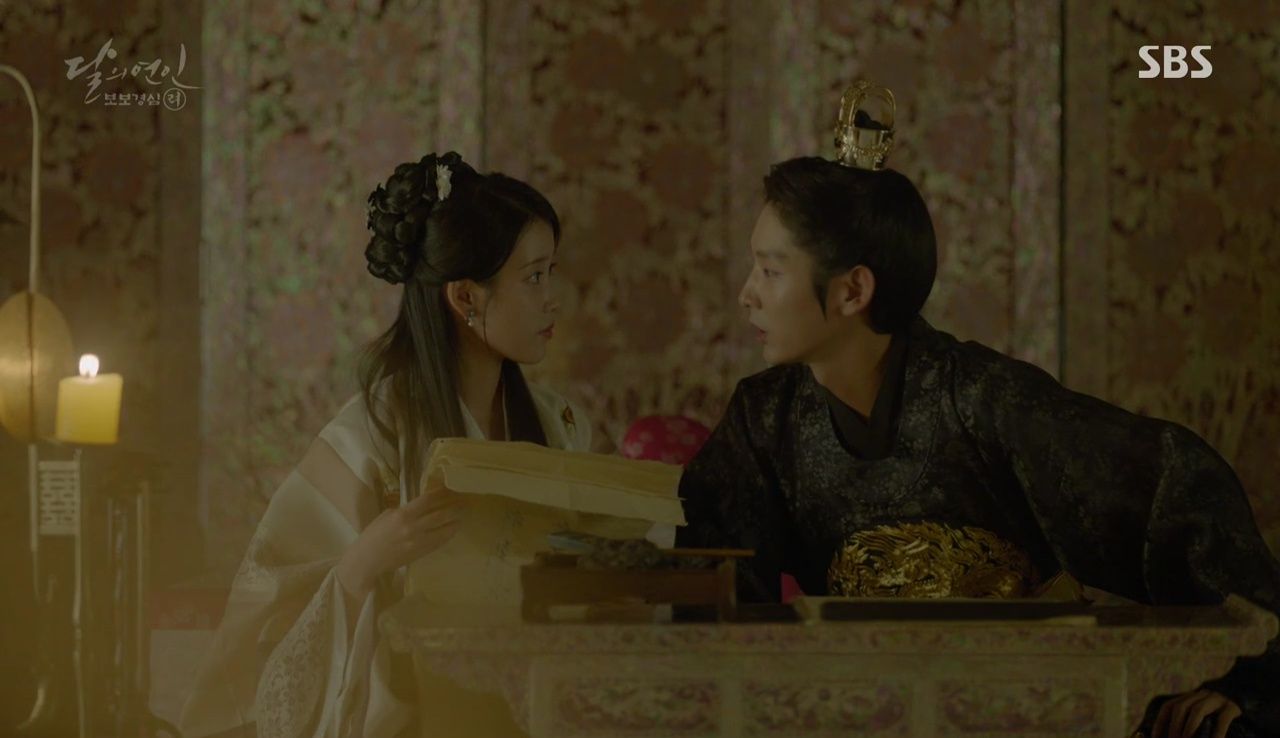 He denies it, and half-jokingly tells her not to try to know everything about him: "If you keep doing that when we're not even married, I'll want to run away." She pouts that it's because she spends all day waiting for him, so she'd rather spend her days in Damiwon being productive, at the very least.
She picks that time to bring up Chae-ryung's plight, and So readily agrees to whatever she asks. When she says that she'd be lonely without Chae-ryung, So tells her that she won't have to worry about that for long—not if they're going to have children, anyway.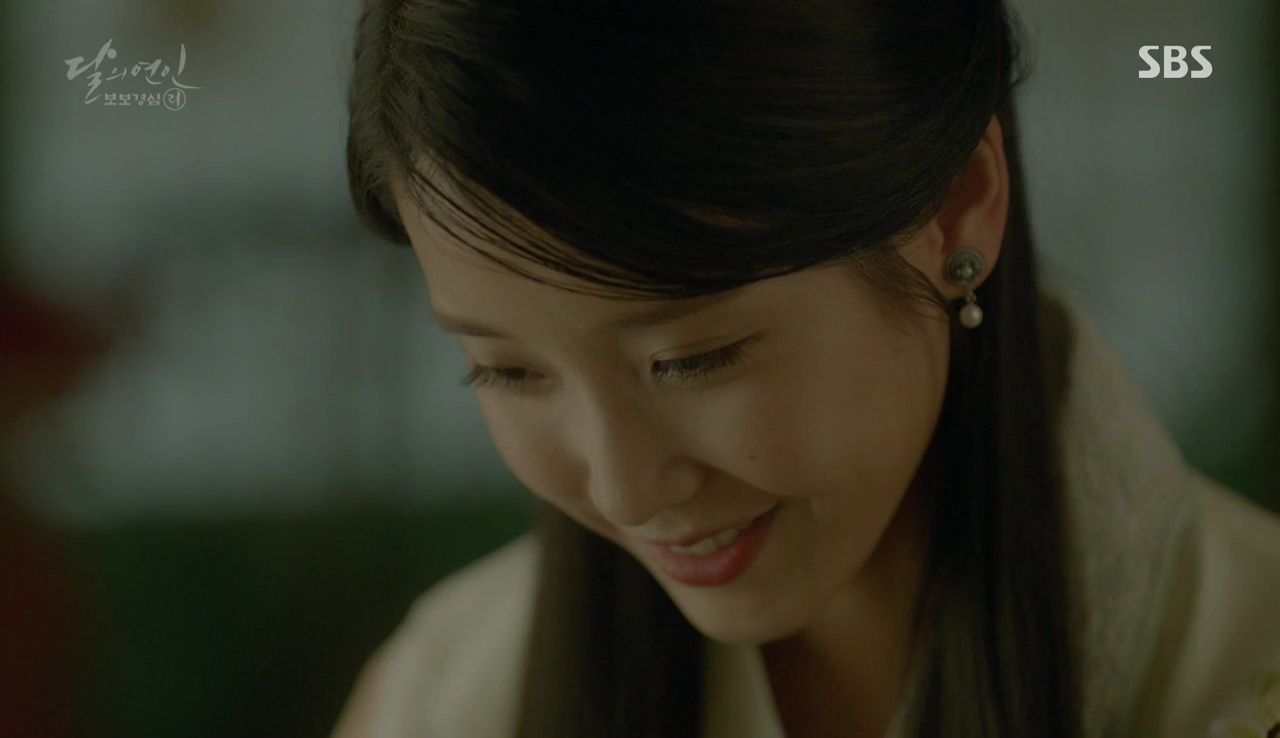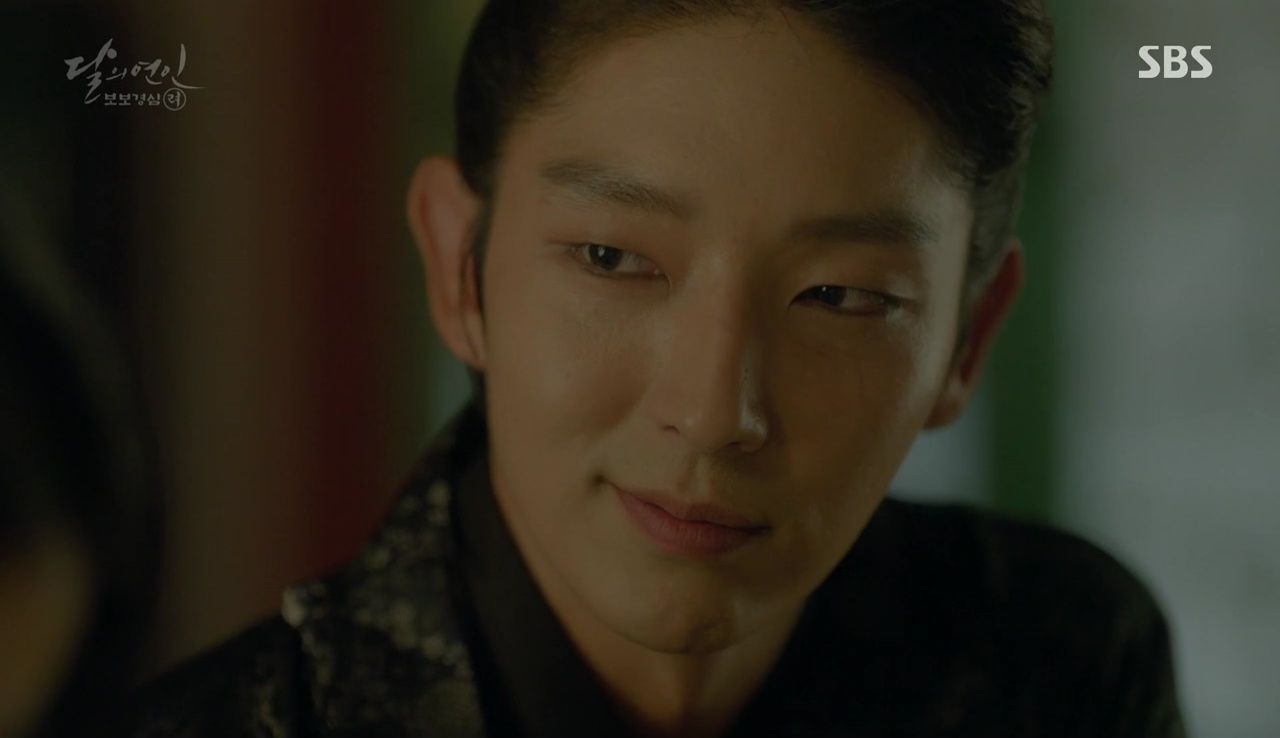 With a grin, So tells her that she'll be visited by a doctor soon so she can start taking care of her health for their future children, though Su blusters that they aren't even married yet. So blinks as though the idea hadn't quite occurred to him, but he's more than open to it: "Marriage? We can get married. When should we? Let's do it when you want to."
His overeagerness is adorable, but Su complains that the proposal isn't impressive enough. Hadn't he planned on proposing to her at the prayer stones? He jokes that he'll have to come up with a satisfying proposal in order to marry her then, adding that it's tougher to deal with her than it is to rule a country.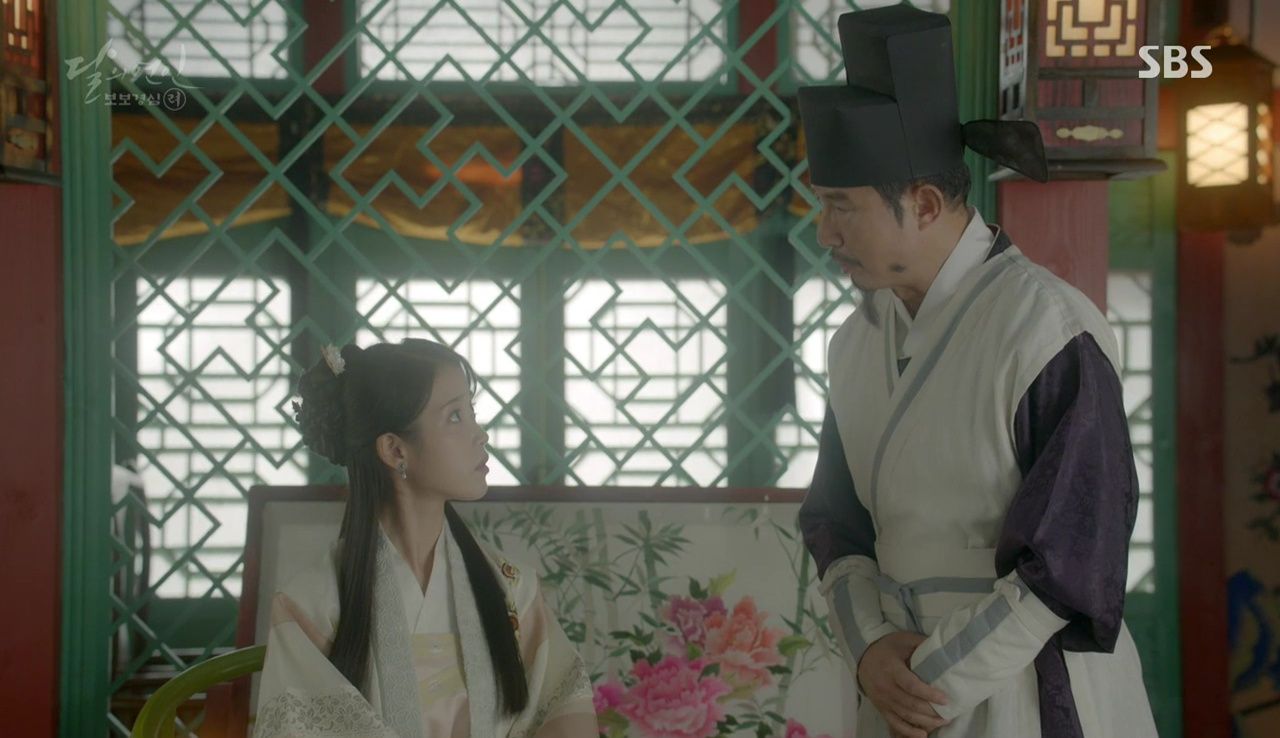 As promised, the royal doctor comes calling, and concludes that Su's knee may make her unable to walk someday (from being tortured). But there's a bigger problem in that she has heart palpitations, which has him claiming that all the frustration she's had in life has caused an illness in both her heart and body.
"At this point," the doctor says, "I cannot guarantee how long you will live." (What.) Su blinks at him before flatly asking him to be honest with her about how long she'll live.
We find her making her own pile of prayer stones later as she prays to just have ten more years, though she knows that she's asking for a lot. "I want to be with him a little longer," she all but whispers.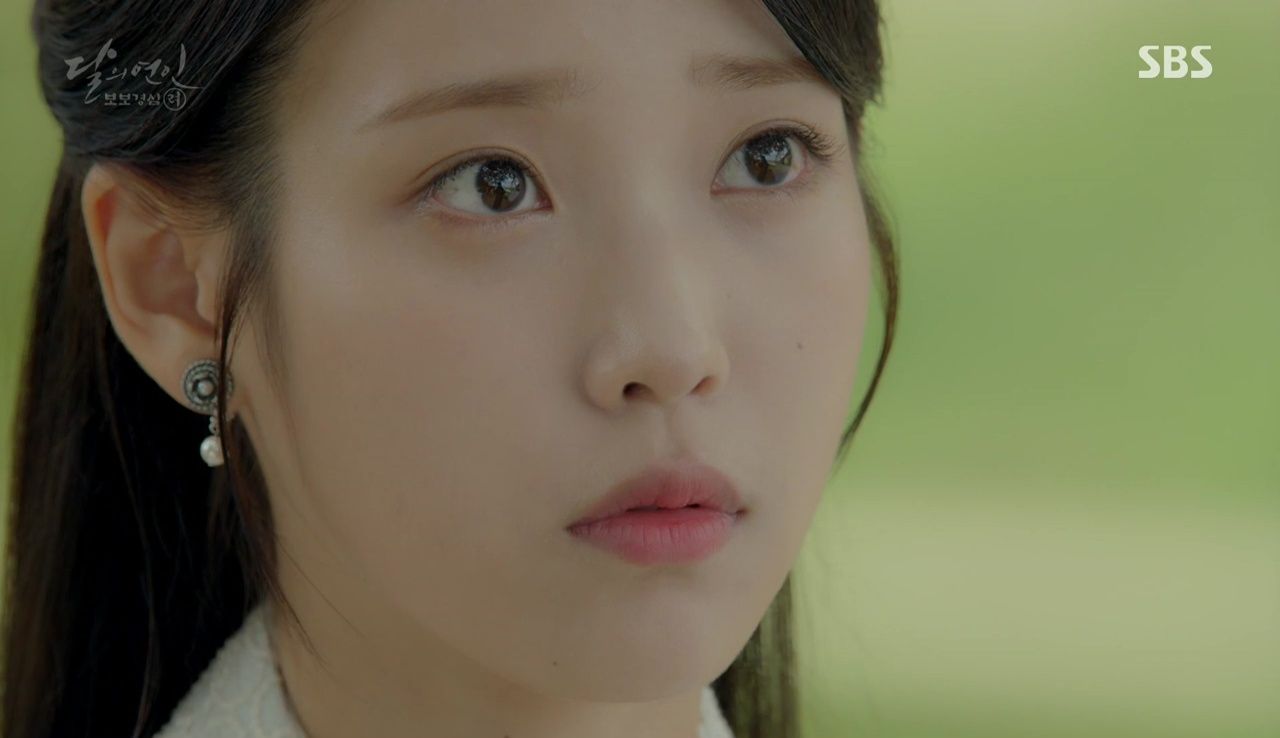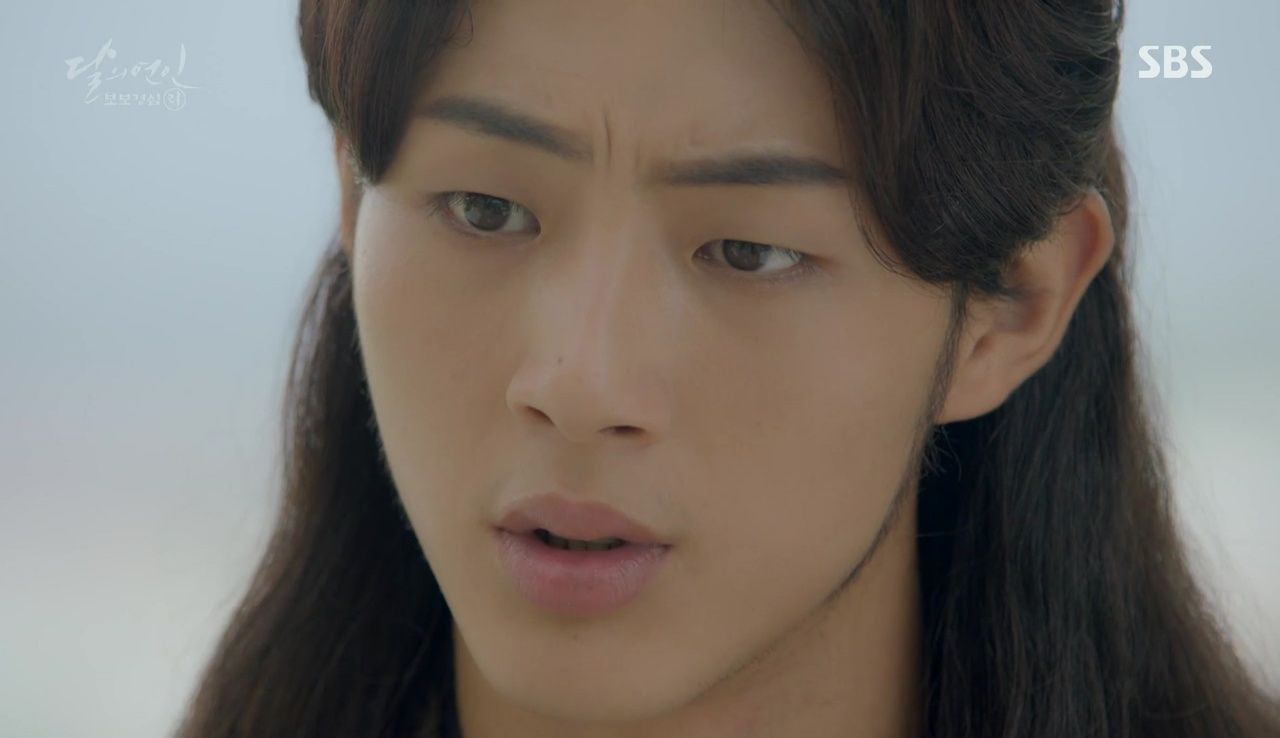 Jung and his sideburns come upon Su and her stones, causing him to wonder if she's praying for So to live a long life as king. She instead replies that she's praying for Jung to be her friend again, but he throws back that she once said she wouldn't take anyone's side—and then she took So's.
Su reminds him of what a horrible king Jeongjong was, claiming that So ascending the throne was only natural order. Jung agrees with her there, but says that things only started going wrong when So came to the palace. Plus, he still believes So stole the throne.
He's also worried about her, since he asks if she really thinks she can become queen. She'd just be one of many women for the king, and he doesn't think that's the life she wants, not when she told him of her dreams for the future. "Tell me whenever you get tired of this place. If you really want to leave, I have a way out," he adds.
Wook pays a visit to the new king, claiming to be a representative of his vassals. He doesn't waste time before listing the demands of said vassals, who want him to give up his hold on both the military and the treasury. In exchange, they'll do their jobs and actually show up to court.
But So recognizes his requests for what they are, and plainly says no—by cutting him off from the military and the treasury, he'd be cutting off both his wings. "If you do not want to lose your wings," Wook says, with a dramatic close-up, "how about your heart?"
That's when he proclaims that his family requests to be joined with So's in marriage.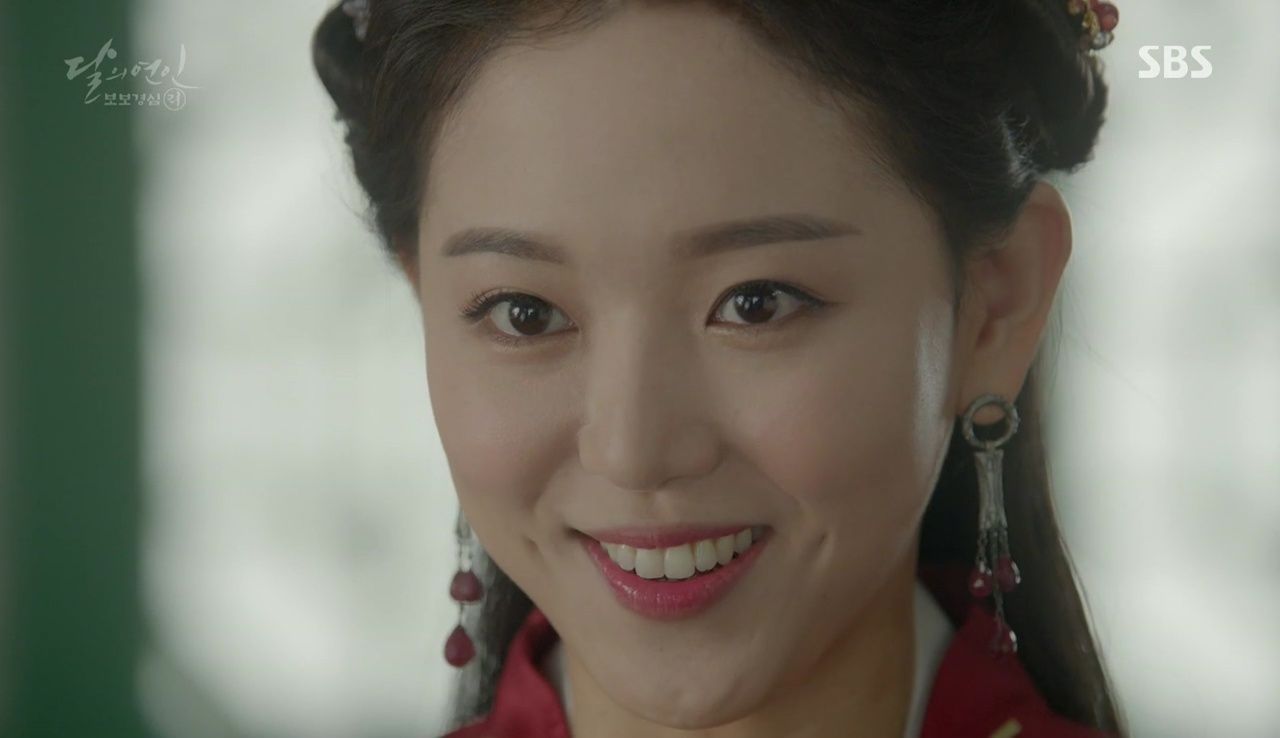 Princess Yeonhwa visits Su, who's less than happy with her company. But Yeonhwa claims that she'll accept Su as the king's woman, since she won't care about who else he's with. "What I want is honor and recognition. Also, I want my son on the throne," Yeonhwa says, before adding with a smile, "I will be marrying His Majesty. I will be the king's wife. I will be queen."
With a mirthless smile, Wook tells So that he'll have support from all the powerful families if he marries Yeonhwa, pointing out that So can't protect that seat alone. "If you want to sit there for a long time, you need them on your side."
So says that he already promised to marry someone else, and Wook knows he's talking about Su. "That girl cannot become a queen," Wook replies, though So shoots back that he always does what he says he'll do.
Wook doesn't need to remind him that she scarred her body to get out of marrying King Taejo, but he does. And they both know that a woman with a scar cannot be allowed to marry the king.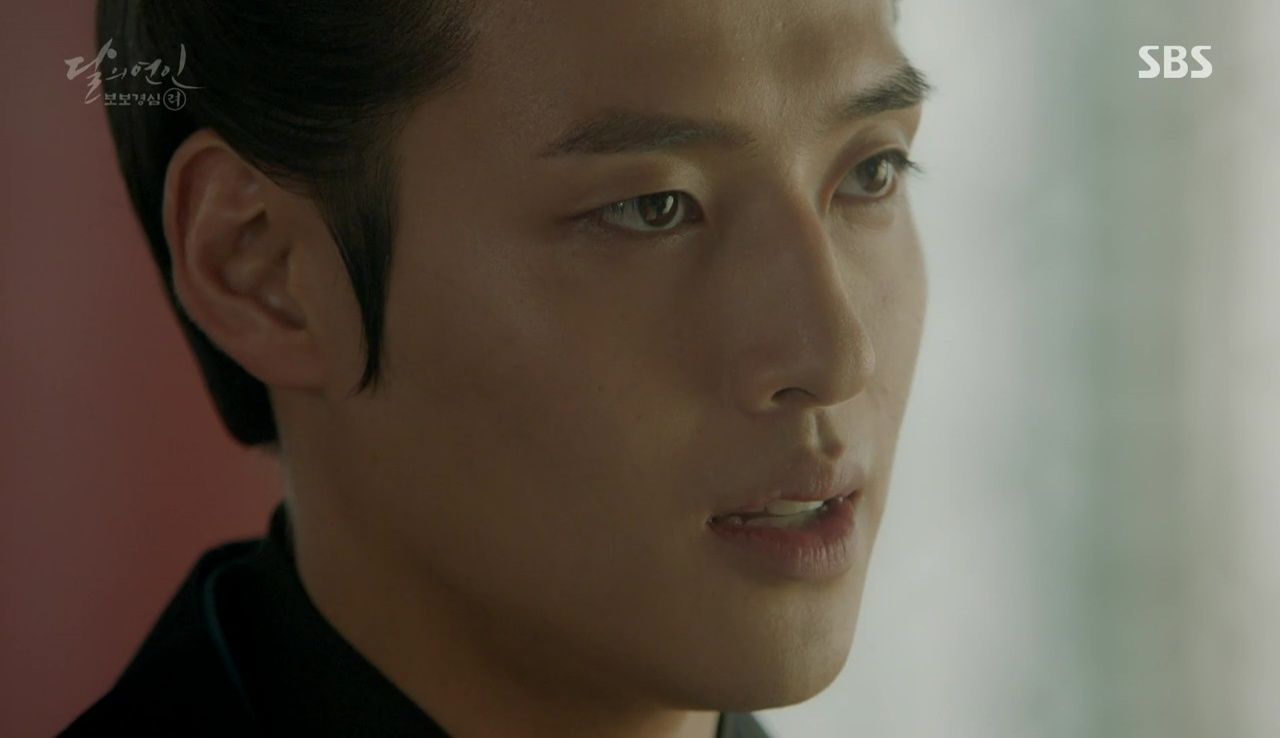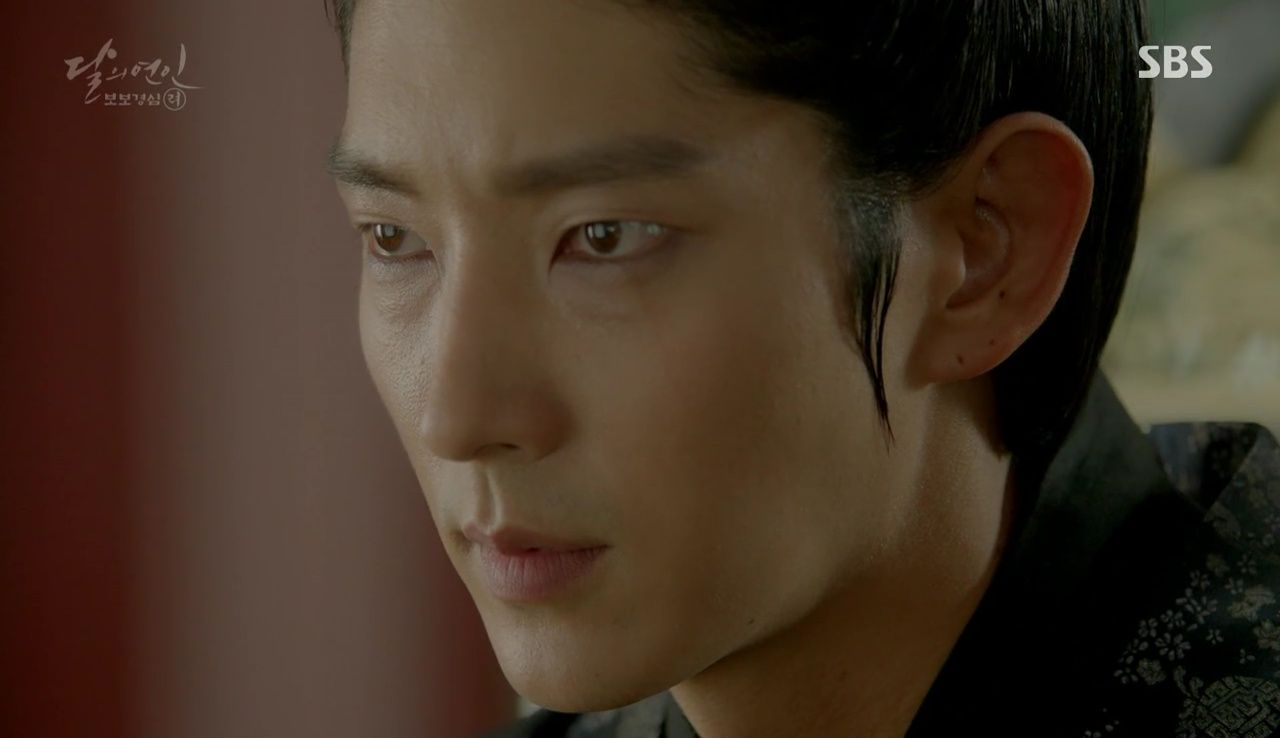 COMMENTS
This cliffhanger could've done more if events weren't now tainted with the knowledge that Su is going to die—and though we can hope in vain that the doctor was just misinformed, sageuk doctors are never wrong in their diagnoses unless they're being paid to lie. So sayeth the rules of Sageuk Dramaland.
And that just really puts a huge damper on everything, not necessarily because Su's a character who's earned our emotional investment, but because if there was a light at the end of this long, dark tunnel, it's effectively gone now. Which isn't to say that a show can't be good if it doesn't end happily, since that would be disingenuous to the generally unhappy spirit of Moon Lovers. My main concern is that the final episode will end with Su dying, and while that in and of itself wouldn't be a terrible ending, the idea that we've been forewarned takes the dramatic tension away. Now we'll just be waiting for the other shoe to drop.
I'm sincerely hoping that the next episode will put all my fears to rest about us spending this show's last hours with Su being a noble idiot and hiding her illness, so I'll table those concerns until we have a better idea of how she plans to deal with this news. It'd be nice if she helped us out by giving us even an inkling of how she really feels, but we got no information from her during the scene where she was told she didn't have long to live, and having her calmly praying for ten more years made it all seem like a nonevent. Even though it is, and I'm sure it'll be an even bigger one when it matters.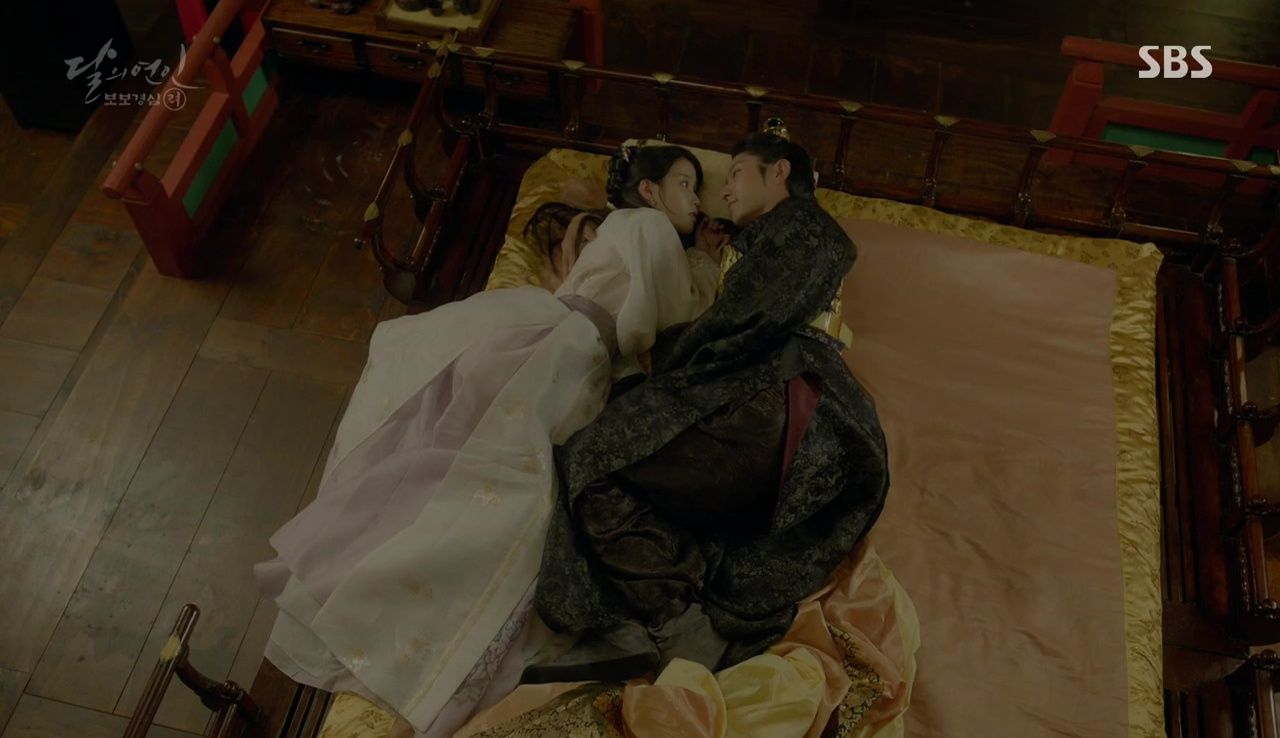 I wish I could tell what it is that made So's coronation feel like just as much of a nonevent, despite the fact that it all happened so quickly. Having Jeongjong just die of unknown reasons before So barged in was a bit of a letdown, though maybe that's just because we jumped a year ahead and suddenly So was waiting with an army at the gates to take over the palace. And all Jeongjong could do was blame Su for everything that ever happened, because he was crazy.
It was even more of a missed opportunity to keep Wook completely out of the events leading up to So's coronation, just because I feel like we could've mined a lot more dramatic tension if So had a worthy rival. But since we didn't, and since So seemed to become king in a vacuum, we instead got that really bizarre scene with So threatening to kill everyone who didn't agree with his reign. It was an extreme character shift for him, and it would've been slightly more palatable had the show at all carried through with it—but instead we continued on as though it never happened.
It's disappointing that So would devolve into mindless violence the second he got on the throne, because now more than ever is the time for him to play politics, and he'll find himself outclassed by someone like Wook unless he gets his head in the game. But then I suppose his threats really didn't matter when he didn't carry through with them (at least as far as we know), so maybe we can just chalk it up to him learning on the job.
While it was strange to see Bloodthirsty So immediately followed by Puppy So, there was at least some solace to be found in So and Su's scenes together, though it did feel like we were on borrowed time. I really wish that So could prove everyone wrong and not suffer the same constraints as those who've come before him, but things are admittedly looking a little bleak right now. But it's not the end yet, and if this show has taught us nothing else, it's that being king turns people into lunatics, and everything can change in an instant. In the meantime, I'll start collecting prayer stones.
RELATED POSTS
Tags: featured, Hong Jong-hyun, IU, Kang Haneul, Lee Jun-ki, Moon Lovers: Scarlet Heart Ryeo