On the Way to the Airport: Episode 10
There's some closure this hour that makes it feel like we've reached the end of our story, but at the same time, it also feels like we're setting up for new beginnings. Su-ah has to come to terms with the choices she's made for herself and her daughter, which may pave the way for her to start over again with a clean slate. But with that clean slate comes a question: Where exactly does that leave Do-woo?

EPISODE 10 RECAP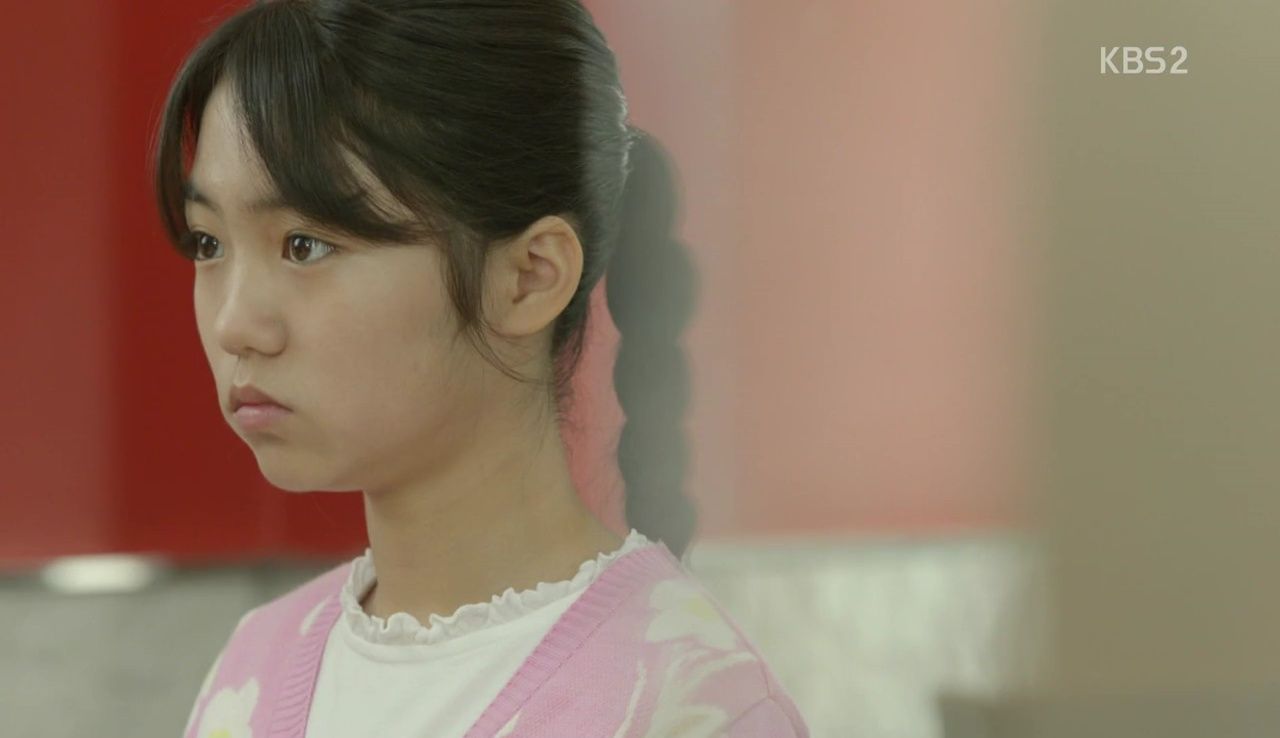 We go back to Hye-won and Annie's first meeting at Do-woo's home and then cut to a little while later, with Hye-won laying out a plan. "I raised you all along," she had told Annie. If Annie did as she was told, Hye-won said she'd try to get her dad to come back. And to dig Annie's fears in a little deeper, she'd said her dad had run away from her.
Finally, we hear those words that had sent Annie running out of the airport: "Your dad died."
Hye-won sits in her room now, contemplating what to do. She comes out to the kitchen where Do-woo and Suk are sitting and drops down to her knees in apology. Suk angrily tells her to sit down and explain herself before saying she's sorry. She does sit, only to apologize again.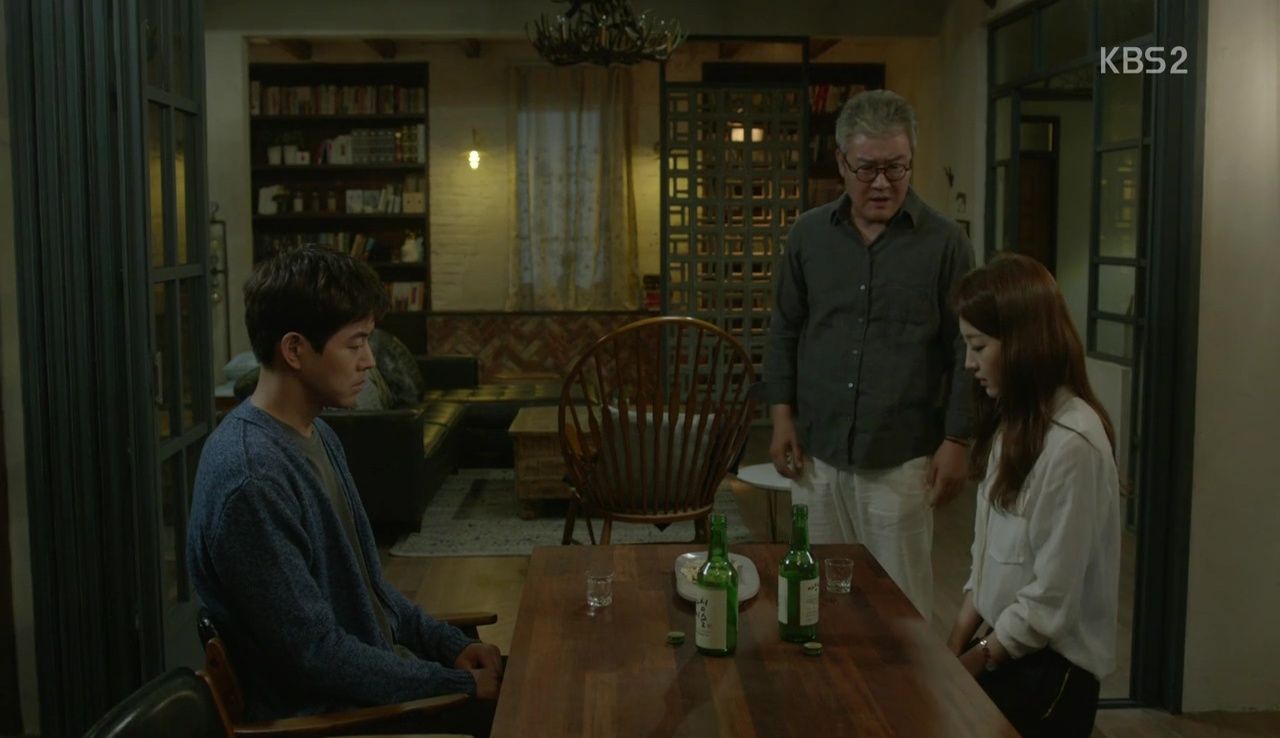 Do-woo asks when Annie's father died. Hye-won reveals that it was April 25th, 2014, and Do-woo remembers that the father's last email to Annie had been sent the day before.
Defensive, Hye-won says she had to do what she did – before Annie came along, Do-woo never looked twice at her. She needed him to take interest in her and listen to her, so she figured if she had to raise Annie anyway, she might as well say she'd been raising her all this time.
But Do-woo doesn't want to her to apologize for whatever happened. He looks her in the eye and says he married her for love, so he can handle the truth. The problem is Annie. The young girl had waited so long for her father and Hye-won had taken advantage of her emotions. Do-woo's voice rises with rage: "She's your daughter!"
Hye-won's expression hardens. She tells Do-woo there's something he's misunderstanding: "Maternal instinct isn't a natural instinct."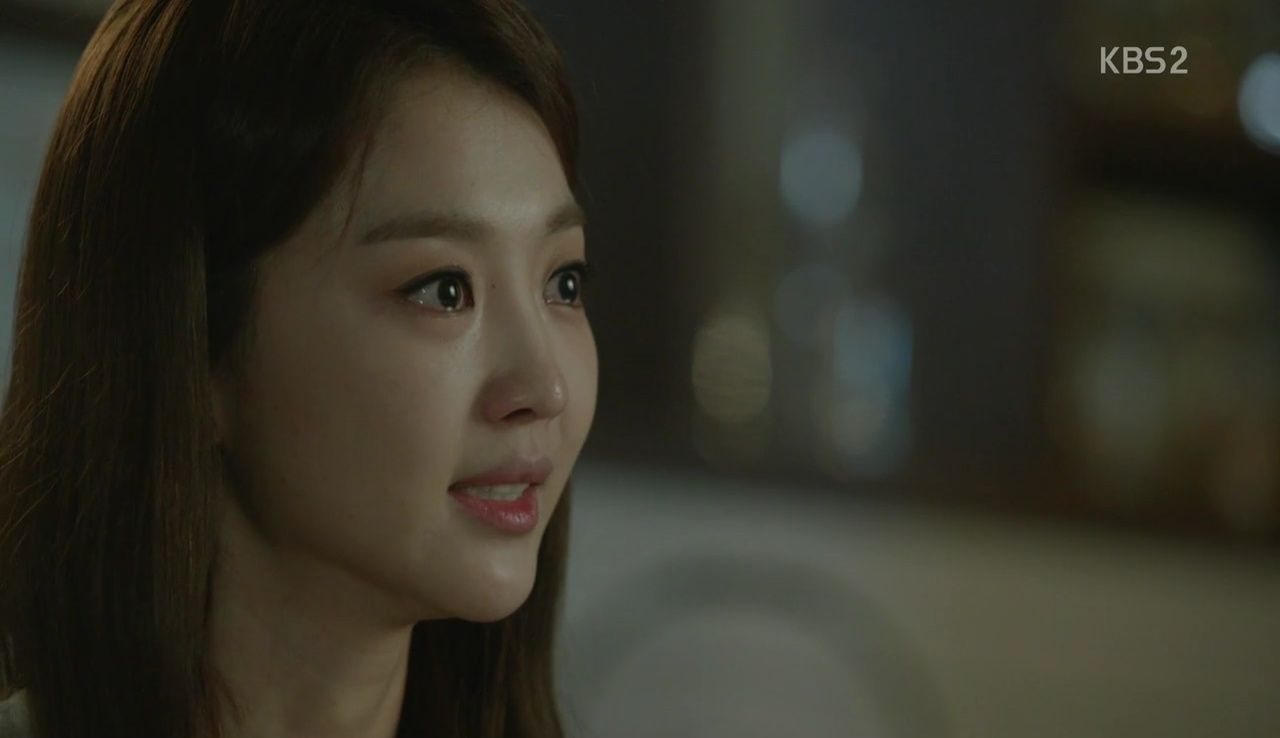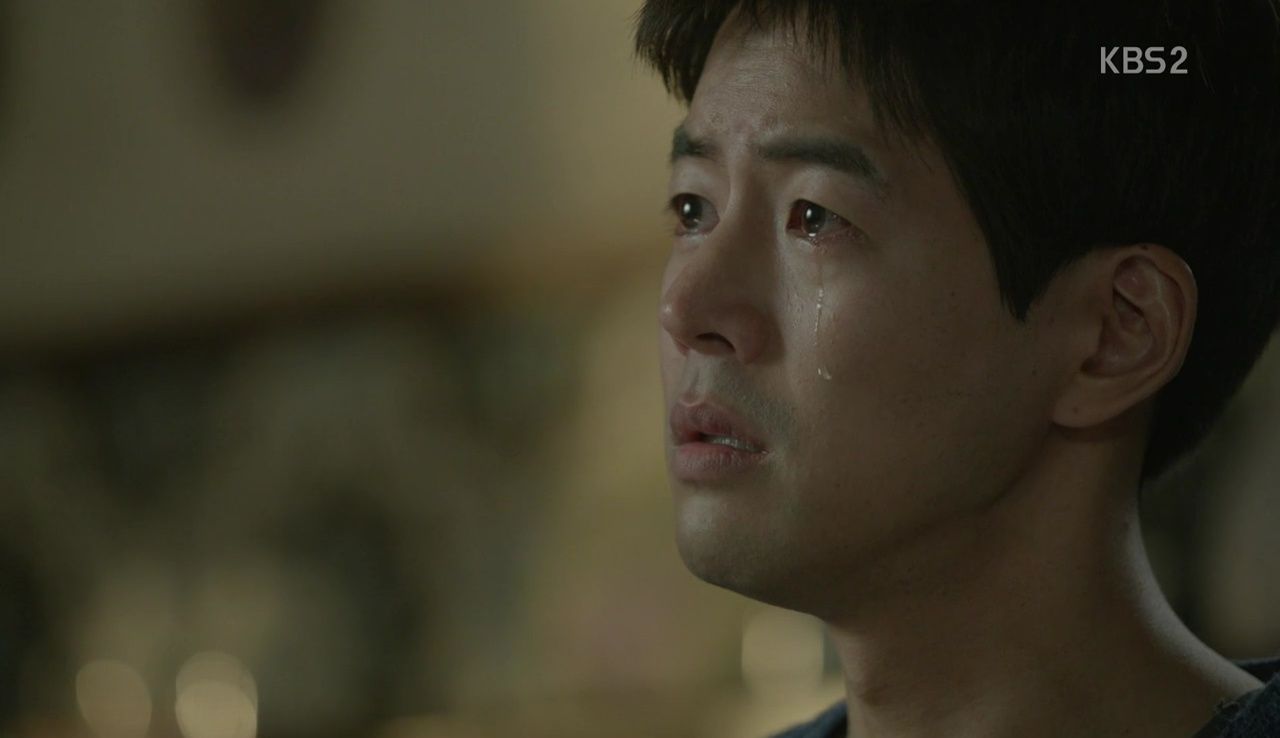 It might have been easy for Do-woo to feel paternal love towards Annie and to have that love grow, but Hye-won says that she only had fear towards her daughter and experienced nothing at all that resembled love. With tears threatening to spill from his eyes, Do-woo asks if she really didn't hold any affection for Annie, desperate for something from her.
But Hye-won coldly responds that she never did. Do-woo can only stare in sad disbelief and cry as Hye-won continues, "That's right, I didn't. That's me. I don't believe in love." She only believed in Do-woo and his mother, but she can't even do that anymore. Right now, she just wants Do-woo to bury her wrongdoings so she can continue with work. Woman, are you serious?
Suk shouts as he demands to know how she can bring up work at a time like this, but Hye-won screams over him, "This is who I am! What are you going to do about it?!" She's sobbing now, and Do-woo is still too shocked to say anything.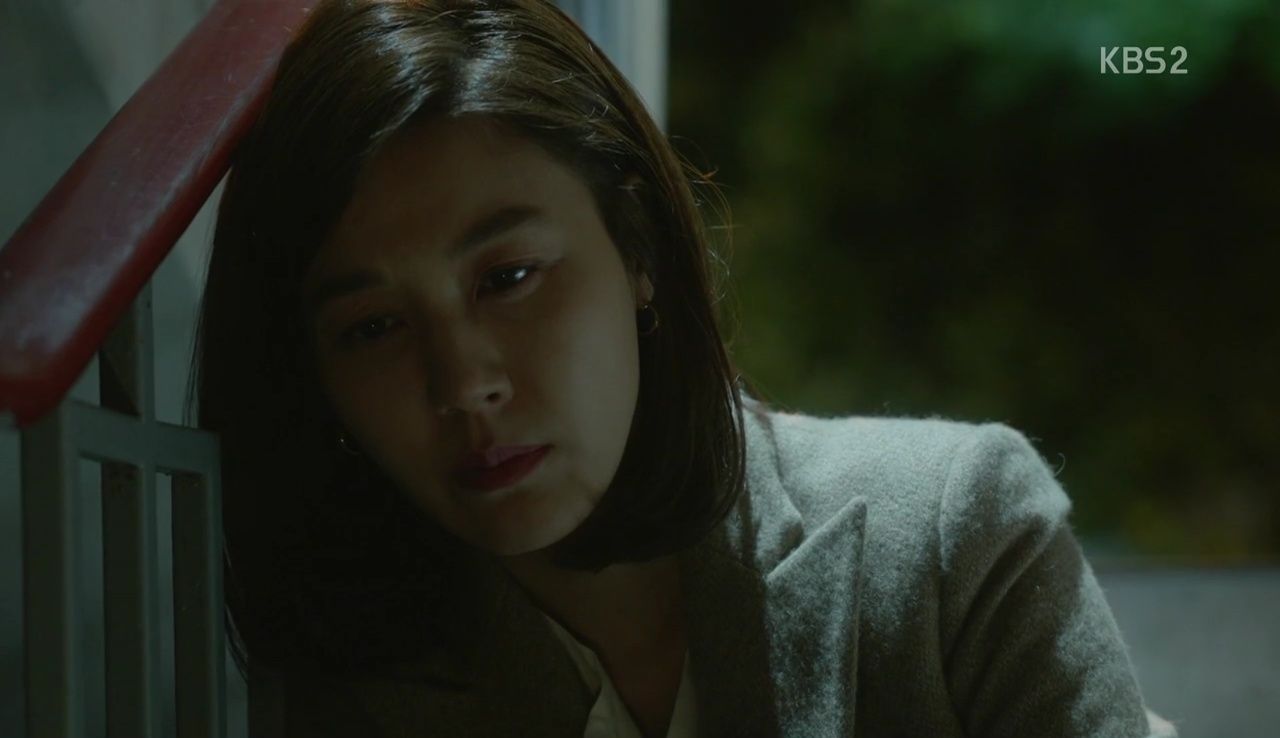 Su-ah walks back home in a daze, remembering Mi-jin's words at the restaurant. Mi-jin had explained that the only reason she was with Jin-suk was because he had been with Hye-won and Mi-jin had tried to get them separated somehow. "You're the one having an affair and I'm the crazy one for trying to keep it a secret," she told Su-ah. And once she found out the mystery man was Do-woo, she wanted Su-ah to give up on Jin-suk.
Flustered, Su-ah said that she was scared. She wondered how serious a crime she committed if she's feeling this scared. Mi-jin practically rolled her eyes and said that that's not what Su-ah's afraid of – she's afraid of losing Do-woo.
In the present, Su-ah takes a seat outside the house and leans against a railing, her response to Mi-jin still in her head: "The connection between us is very weak. It could dissipate on its own. I've not once thought that this would last forever. It will end sometime, somehow, even if I don't try all that hard."
Mi-jin comes home to find the young coworker who'd called her out waiting by the door, completely sober. The coworker boldly asks if Mi-jin apologized to Su-ah. Mi-jin tries to lay down some authority, but the coworker states she saw Mi-jin leaving Jin-suk's room and then go right back inside. And she didn't come out until the next morning.
The coworker went along with Mi-jin calling it "business" at the party because she thinks Su-ah would be better off not knowing. But she's bringing it up now so that Mi-jin will feel guilty about this for the rest of her life. Mi-jin looks pretty trapped, but she regains her composure and says that she will feel guilty, so this better be a secret between them.
Once inside her apartment, Mi-jin texts Jin-suk, asking if he consoled Su-ah over quitting. She gets an indifferent response, so she asks instead if he wants to have a drink. Jin-suk says he's too tired today and tosses his phone aside to keep watching TV. So Mi-jin has a drink alone, scoffing to herself that he only calls when he needs her.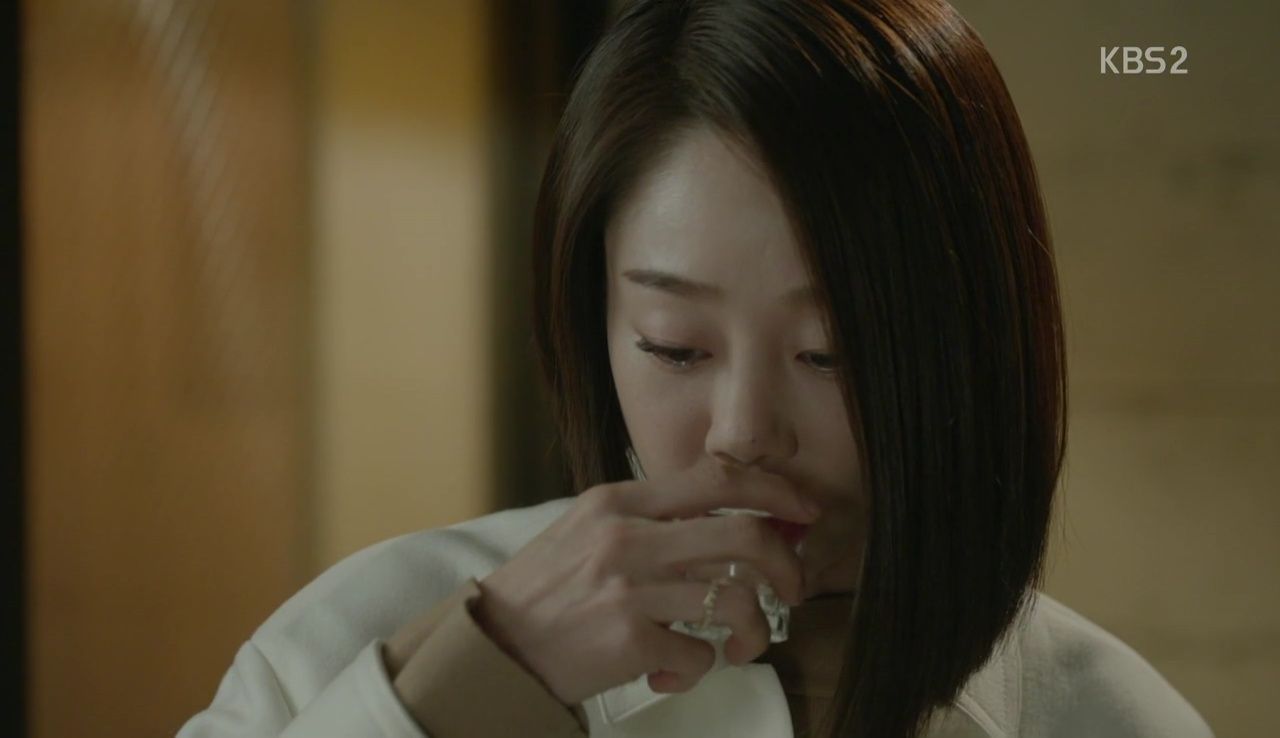 Su-ah stares longingly at a picture of Do-woo online, but her face changes when she gets to pictures of him with Hye-won. She heaves a big sigh.
Meanwhile, Do-woo drunkenly stumbles into his old office. He gazes out the tall windows, remembering his kiss with Su-ah in that very spot. Though he was the one who'd told her that moment would give her strength, he muses now that it's him who's finding comfort in the memory.
He bangs his head on the window over and over, telling himself that what happened today is a matter between him and Hye-won. No matter what, he won't let Su-ah be blamed for any part of this.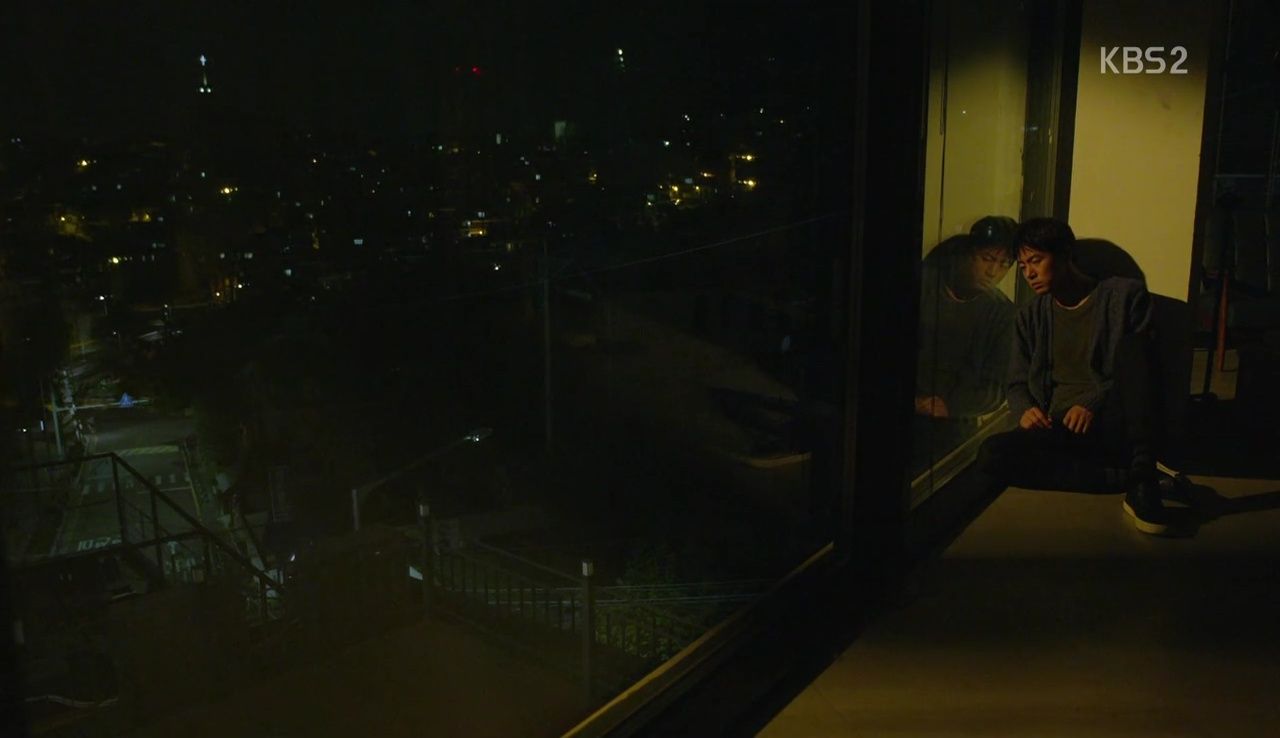 Jin-suk tells Su-ah to move to New Zealand for the time being. However, Su-ah wants to bring Hyo-eun back to their old apartment. Now that she's quit her job, she's going to take care of their daughter and their home the best she can. "Who asked you to do that?" Jin-suk says, annoyed.
Su-ah takes a moment before asking what they both know: "You don't like me going back home, do you? I'm asking if you don't like living with me." Jin-suk confirms this, saying he doesn't like her way of thinking, the way she cooks, or even the sound of her moving around. He hates all of it. Ouch. I felt that.
Surprisingly, Su-ah blankly says she doesn't feel anything, finally getting a different expression out of Jin-suk. Her heart used to beat so crazily at his words, but now she doesn't feel a thing, even when he pretty much said that he hates her. She's adamant on moving back to the apartment, so she tells Jin-suk to live with Young-sook. If he doesn't want to do that, she's sure there are other ways to settle this. All right, now we're talkin'!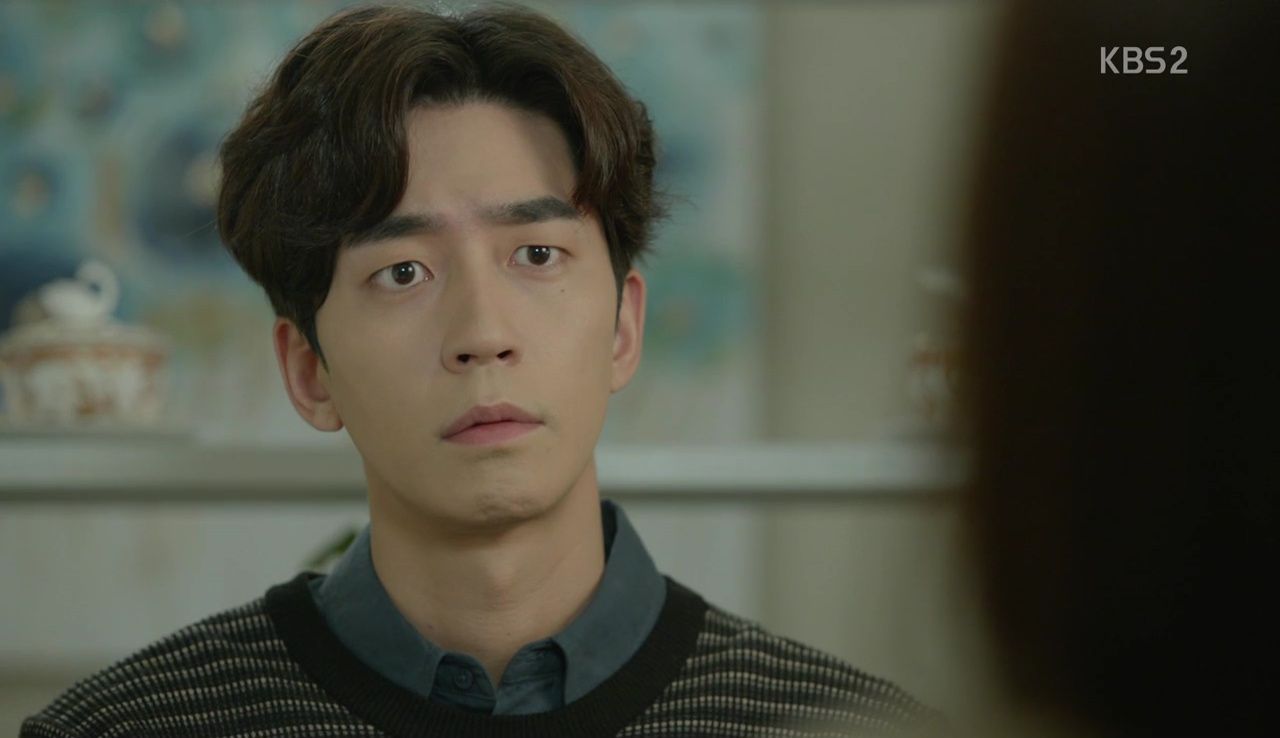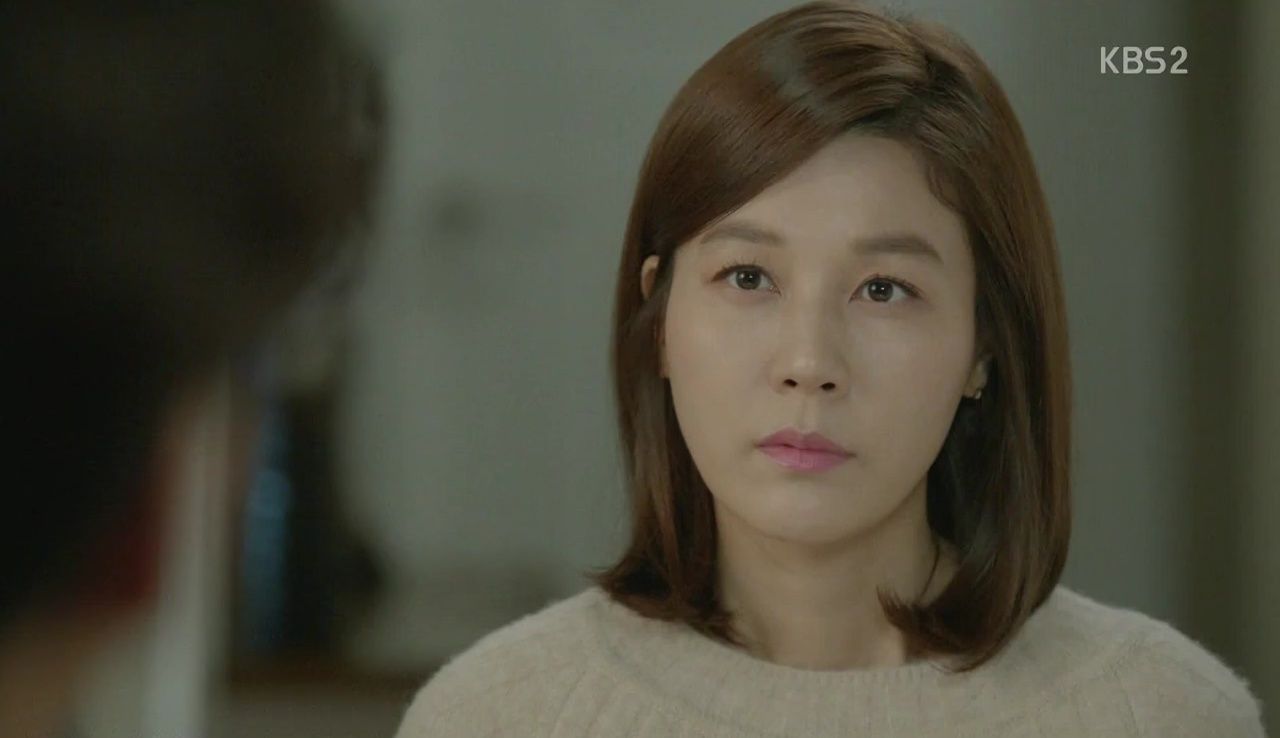 Je-ah runs into a very drunk Mi-jin and takes her back to her apartment. He gets her settled on the couch, but when he tries to tell her he's leaving, she's already asleep. Just then, Mi-jin gets a text on her phone and Je-ah notices that it's from his brother-in-law. His expression grows dark as he reads the message.
Later, Jin-suk comes by and rings Mi-jin's doorbell. When there's no answer, he punches in the passcode like he owns the place and walks right in. And moments later, Je-ah comes down from the stairwell, glaring at the closed door.
Je-ah immediately heads over to Su-ah's, crying by the time Su-ah reaches him. When she asks what's wrong, he worries her further by saying he's crying because she's so pitiful. He reveals that Jin-suk and Mi-jin are in a relationship and he has the pictures to prove it. He urges her to look at the picture he took and use it so that she won't be taken advantage of anymore.
Su-ah goes back inside alone and prepares herself for whatever's in this picture. She opens it up to see Jin-suk's message to Mi-jin – he'd said that Su-ah was moving back home, so he would live with his mother and stay with Mi-jin from time to time. Su-ah sucks in a breath as she recalls Mi-jin saying she had a married man coming on to her. It's too much to take in, and Su-ah rushes to the window to get some air.
That morning, Su-ah deletes the picture from her phone just as she gets a message from Do-woo asking to meet up. Do-woo is waiting outside in his car and when he sees Su-ah come out in search of him, he raises his phone and takes a few pictures of her standing there. She finally spots him and they stay like that for a moment just looking at each other. Together again, they drive to their special place – the Han River.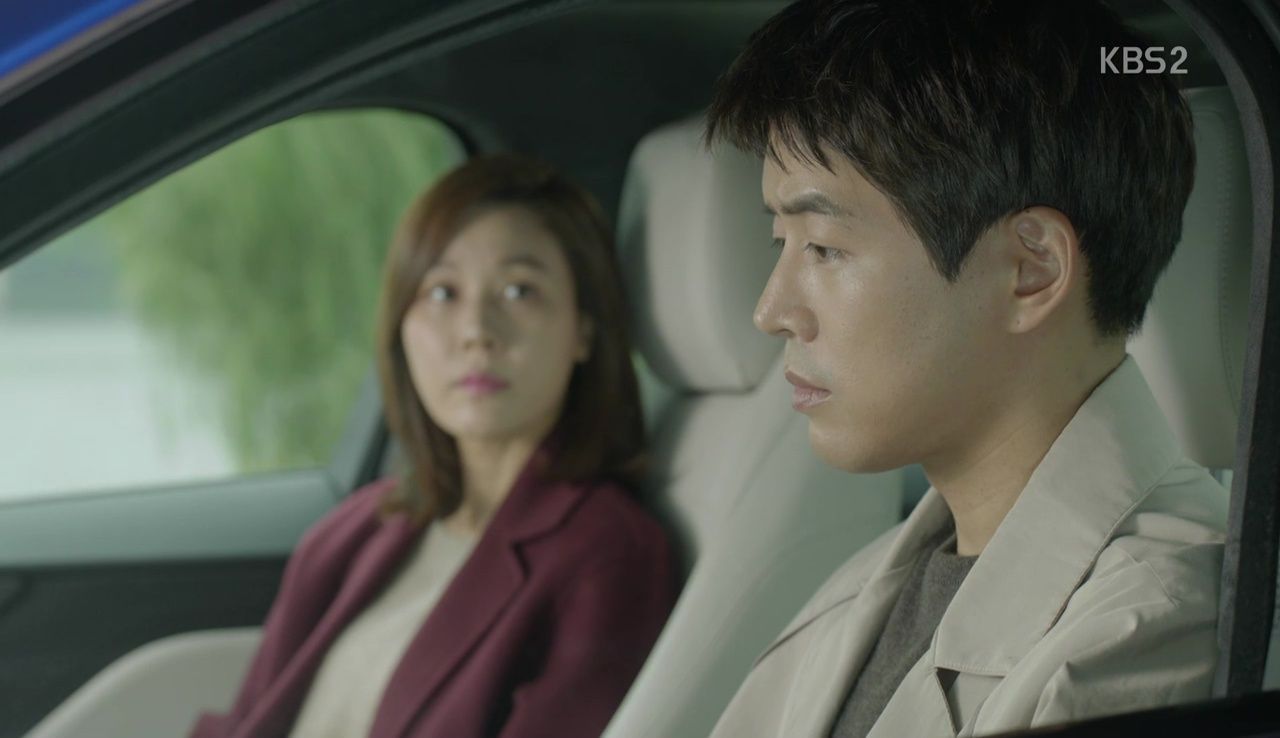 Do-woo tells Su-ah that he's collected almost all of his mother's ornaments. However, he still finds Grandma's instructions on where to keep them all together rather vague. Su-ah wonders if it could be a place like a bookstore in the country – somewhere that's small, but still seems to hold everything.
He prepares himself for what he's about to say next, as if he's been wanting to avoid it. Something happened, he says, and while it's nothing for her to worry about, he'd like her to do something for him. While he fulfills his mother's wishes for the next six months, he wants her to be someone who will simply welcome his texts. But he makes sure to say that this isn't the end of the line for them, and Su-ah agrees to be that person for him.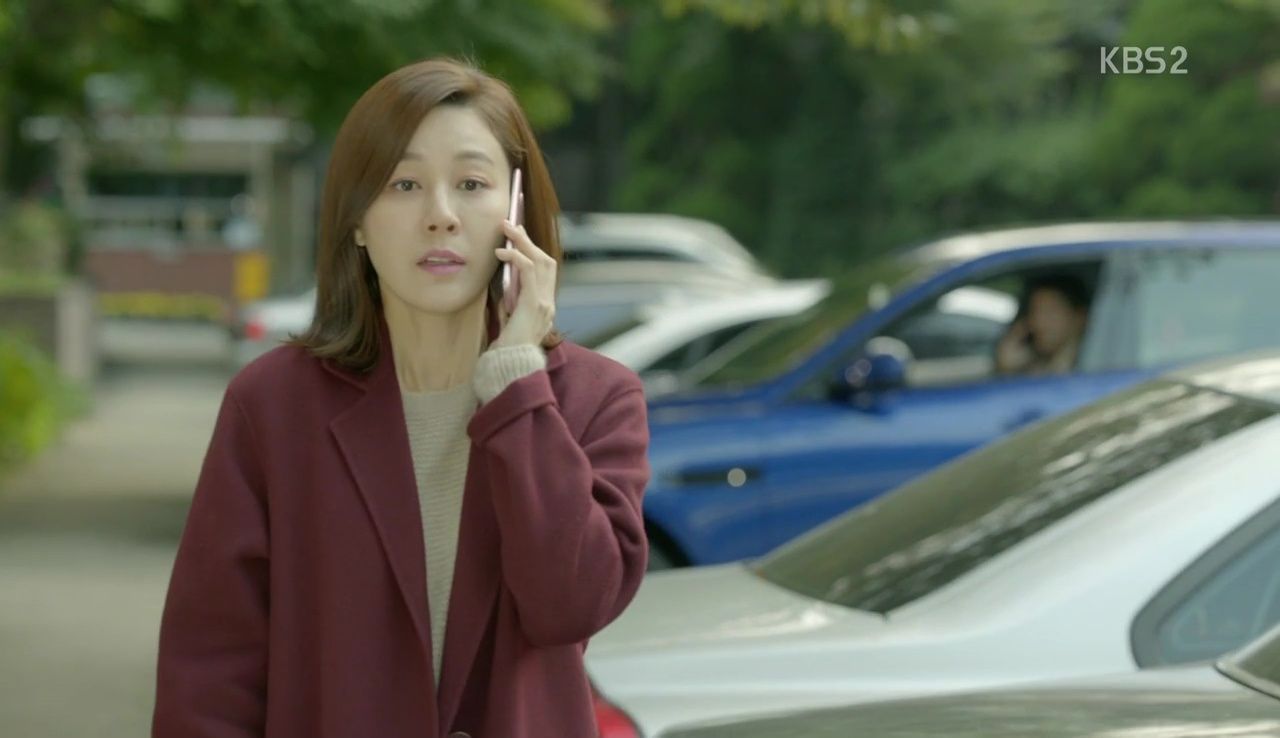 Do-woo drops Su-ah off at home and as she walks back to the building, Do-woo stops her with a call. He reminds her that this isn't a breakup, but Su-ah insists that she's okay. Do-woo hangs up, clearly unconvinced, so Su-ah turns around and gives him a cheerful wave goodbye. It gets a faint smile out of Do-woo and she turns back, hiding the pain on her face.
"It seems like Mi-jin is seeing my husband," she thinks. She was going to cry to her heart out in front of Do-woo, but upon seeing him she could tell he was going through something much bigger and decided against it.
At long last, Grandma Young-sook gets discharged from the hospital and is able to return home. She tells Jin-suk that she heard about him wanting to send Su-ah and Hyo-eun to New Zealand, and she wonders why he keeps trying to relocate them. Jin-suk avoids her questions and tells her to rest before leaving.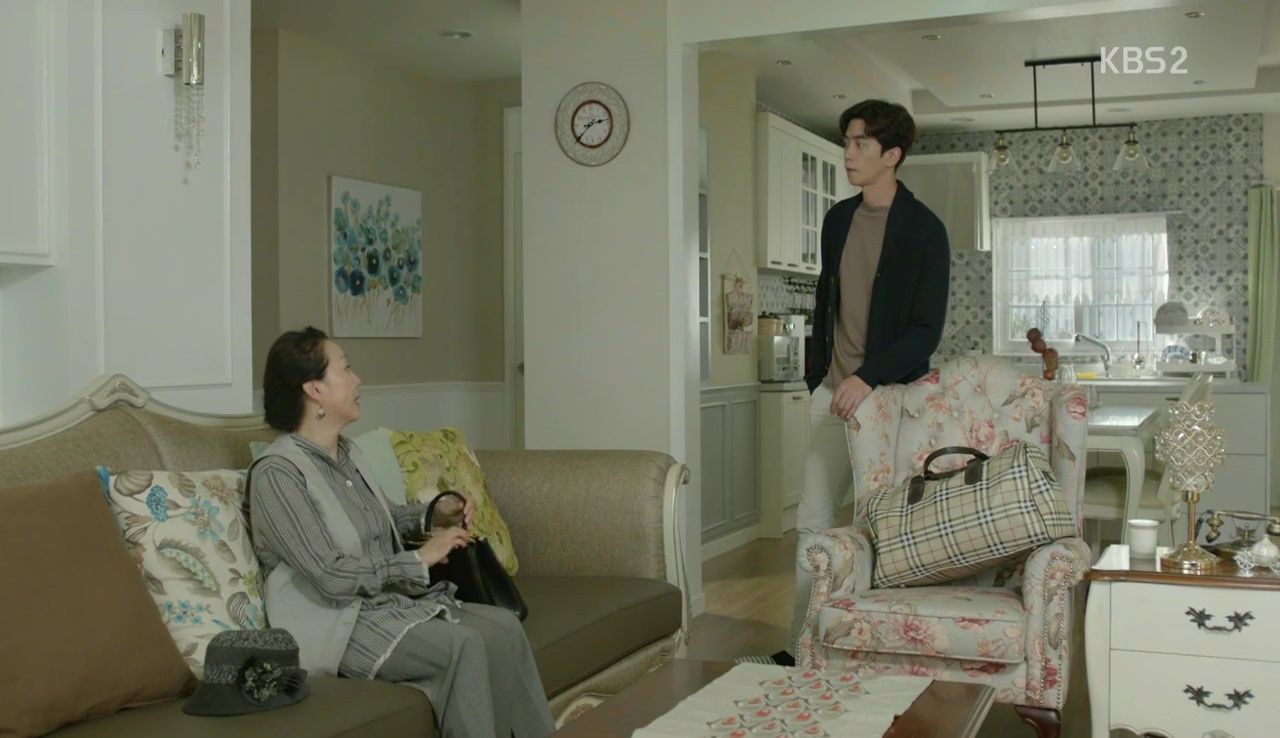 Je-ah plants himself on Mi-jin's couch, determined to catch Jin-suk for himself. Mi-jin tries to convince him that she and Jin-suk are openly close and she actually does a pretty good job, but little bro isn't leaving.
The doorbell rings and Mi-jin's whole casual demeanor instantly fades. Je-ah checks the video screen — and sure enough, Jin-suk is waiting just outside. As Je-ah suspects, Jin-suk starts to punch in the passcode when Mi-jin shouts, "Don't come in!" Jin-suk freezes. Mi-jin calls him and says she's with a man, so he can't come in.
And now, Mi-jin has no choice but to fess up. She tells Je-ah that she'd dated Jin-suk first and that after they broke up, he then dated and married Su-ah. She says this like it's a fair enough excuse for their behavior now, making Je-ah call her inhuman.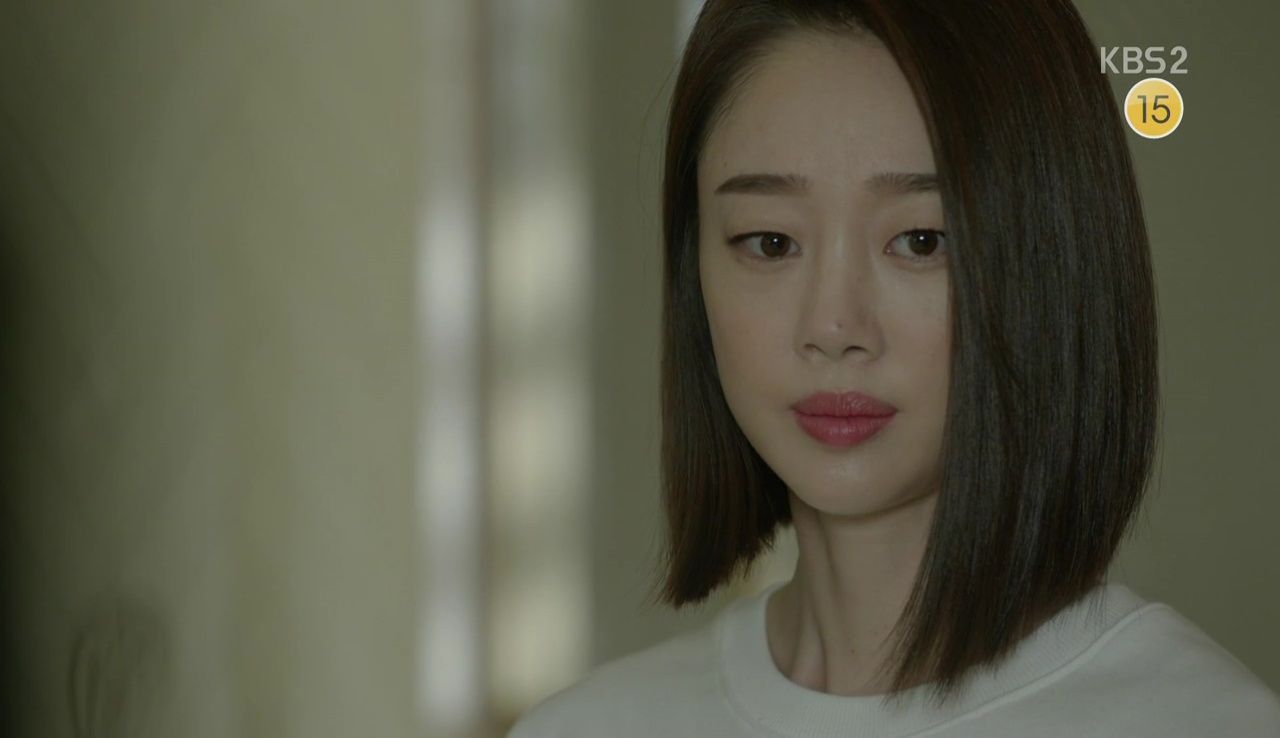 Je-ah also reveals he's already told Su-ah about this, and Mi-jin blows up. She yells that he ruined everything and that he just messed with the wrong person. She shoves past him and makes a beeline to Su-ah.
Though it looks like Mi-jin is the last person Su-ah wants to talk to right now, Mi-jin gets her out of the house so they can talk. Su-ah finally learns that Mi-jin and Jin-suk had already met and dated way before Su-ah came into the picture. And though Mi-jin feels sorry for lying and for never warning Su-ah about the type of man Jin-suk is, she swears that before the incident with Hye-won, she and Jin-suk never exchanged a real conversation.
Su-ah stays silent, which only makes Mi-jin angry. "Why am I the only one giving excuses?" she says, "Do you have the right to say anything to me? Can you slap my cheek?" Oh boy. Deep breaths. Deep breaths.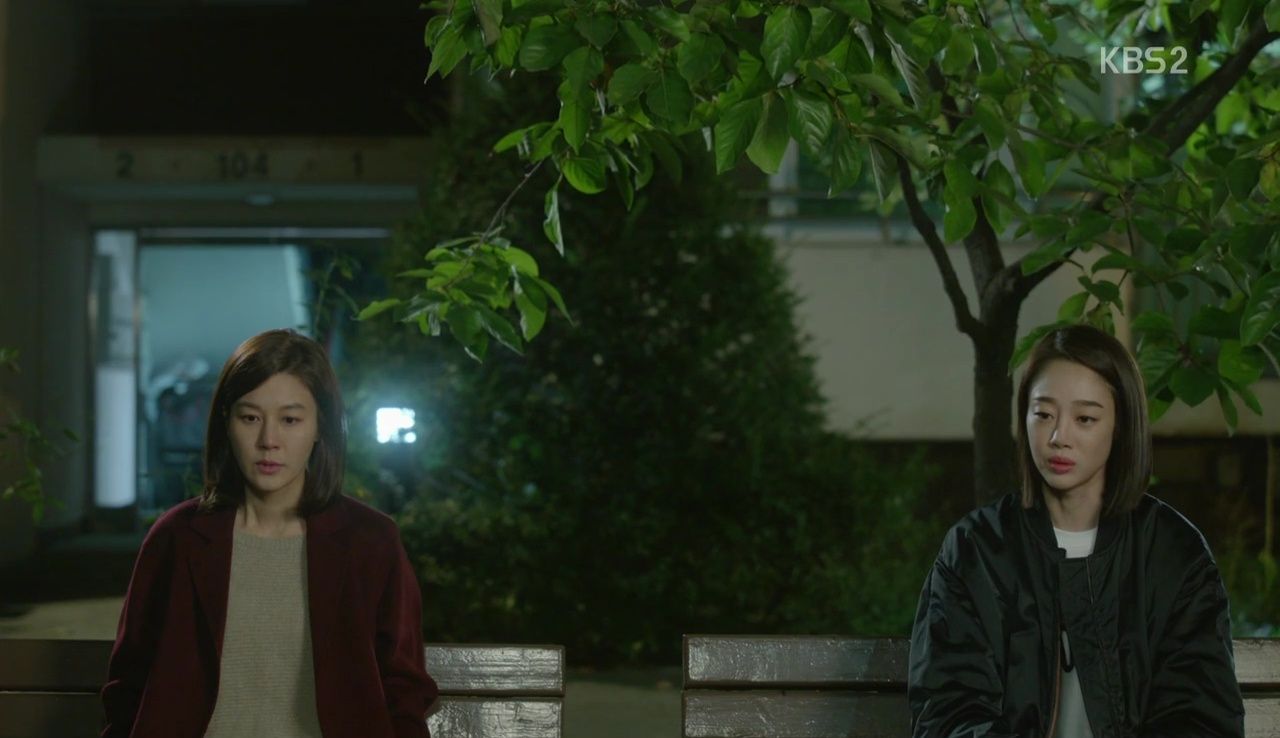 Su-ah asks if they really did nothing in the hotel room that night. Mi-jin: "If I said we just talked all night…"
Su-ah jumps up from the bench and starts to walk away. She stops and whirls around, her voice shaking as she tells Mi-jin that Jin-suk is Jin-suk, but Mi-jin was supposed to be her friend. The friend who she shared more with than Jin-suk. The fact that it's not just anyone, but that it's Mi-jin, makes her sad beyond words. "How could you… How could you…" Su-ah can hardly speak as she cries.
"I'm sorry, but I don't feel sorry to you at all," Mi-jin says. She doesn't understand why everyone – the flight attendants and Je-ah – is on Su-ah's side when Su-ah is the one who had an affair. "Even if you lose a friend, it's nothing to you. You have everything!"
Su-ah tells Mi-jin to take Jin-suk then, but Mi-jin just yells at Su-ah to throw him away frist. And with that, Su-ah turns around and walks away.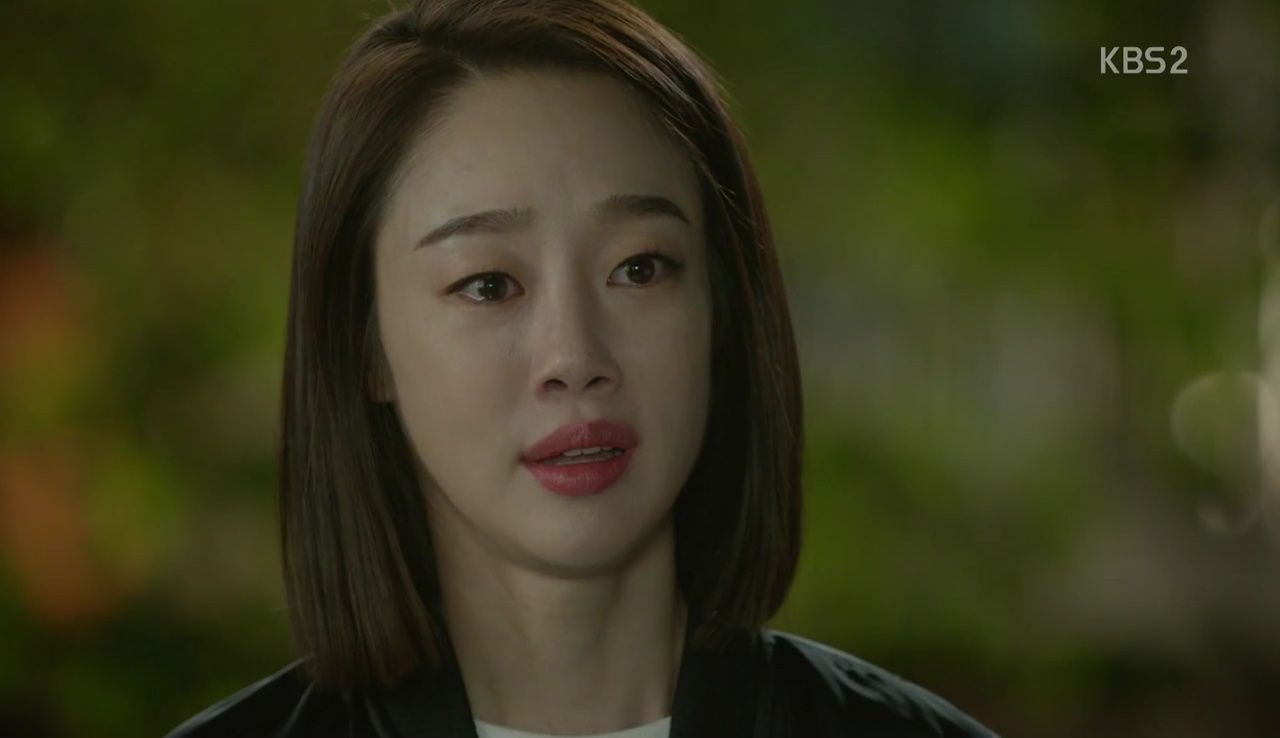 Su-ah stays up the whole night and forgets to wake Hyo-eun for school. When Hyo-eun comes out of her room, Su-ah suggests the two of them go out and have fun since she's feeling rather down today. Hyo-eun is ecstatic and says they should go somewhere far away. "Far away," Su-ah says, lost in thought. "Really far away… Okay, let's go there."
Suk doesn't want to be anywhere near Hye-won and her lies, so he packs a bag to leave. But Do-woo stops him and begs him to protect the house. With Suk gone and Do-woo gone for the next few months, the only one left in charge of the home would be Hye-won. Well, Suk can't have that.
It's time for a compromise. Do-woo sits Hye-won down and tells her how it's going to be from now on, not once looking her in the eye: Suk will be in charge of the house, and Hye-won will still work with him for the exhibition, along with Ji-eun for their project. Hye-won asks him if he made this decision because of—…
But Do-woo finally raises his eyes and warns her not to mention that.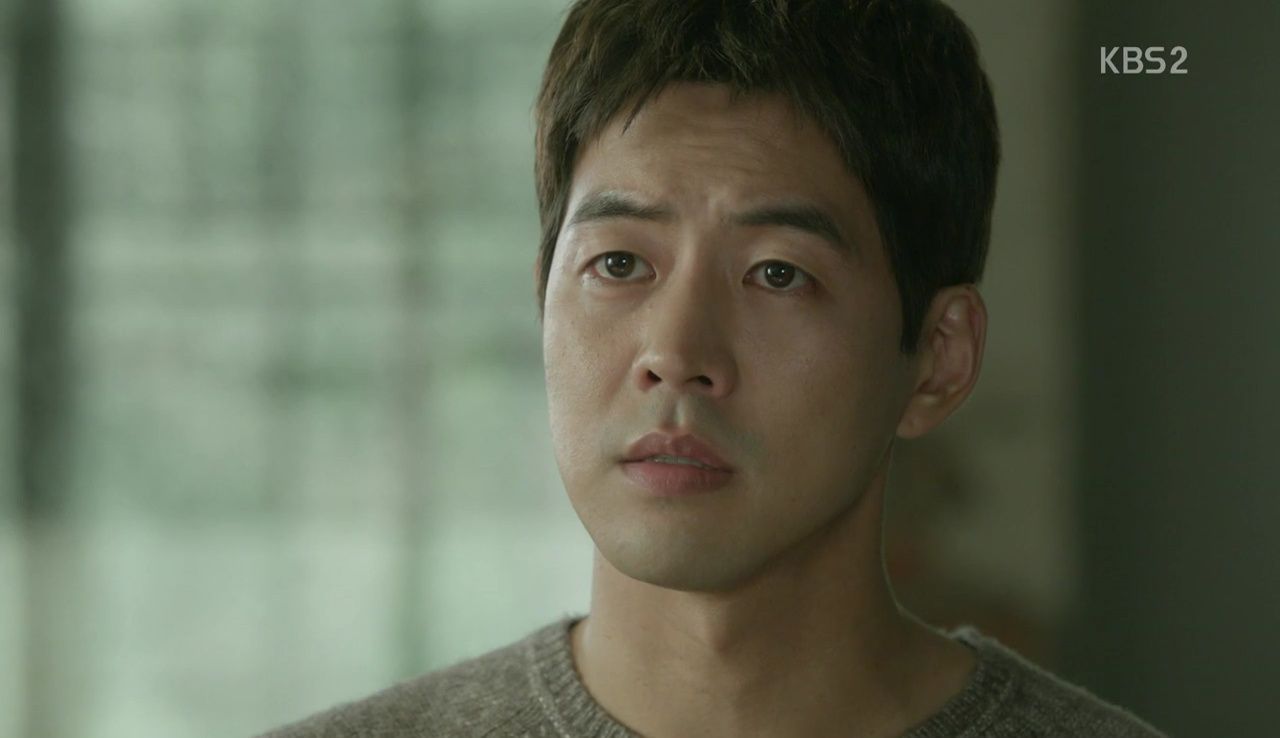 Do-woo believes that this is their problem, and that it wasn't caused by someone else. "You were my wife. I loved you. I leaned on you. And you were Annie's mom," he says, whipping out the past tense. "I didn't come to this decision easily." Nevertheless, when he comes back and when Hye-won is ready, he wants to part ways.
Meanwhile, Su-ah and Hyo-eun set off on their getaway trip. They both breathe in the fresh air and cheerfully shout out that they've made it to Jeju Island. They break out in a run, ready to explore everything together.
The two enjoy all the beautiful sights and the museums, and as the day goes on, both Su-ah and Hyo-eun look the happiest they've ever been in a long time.
Later, Su-ah watches Hyo-eun play soccer with some neighborhood kids and is approached by one of the moms. The woman guesses that Su-ah must be traveling from Seoul, like a lot of the people here. And a lot of the time, those people end up staying on Jeju Island.
The woman learns that Su-ah came without any plans of where to stay the night, so she brings Su-ah and Hyo-eun to a house meant for visitors. As they take a look around, Hyo-eun beams that it would be great to live in a place like this.
Su-ah is still thinking about Hyo-eun's words as they relax on the beach. Hyo-eun shows her some cute little crabs, and the smile on her daughter's face makes her come to a decision: "Hyo-eun-ah, let's live here."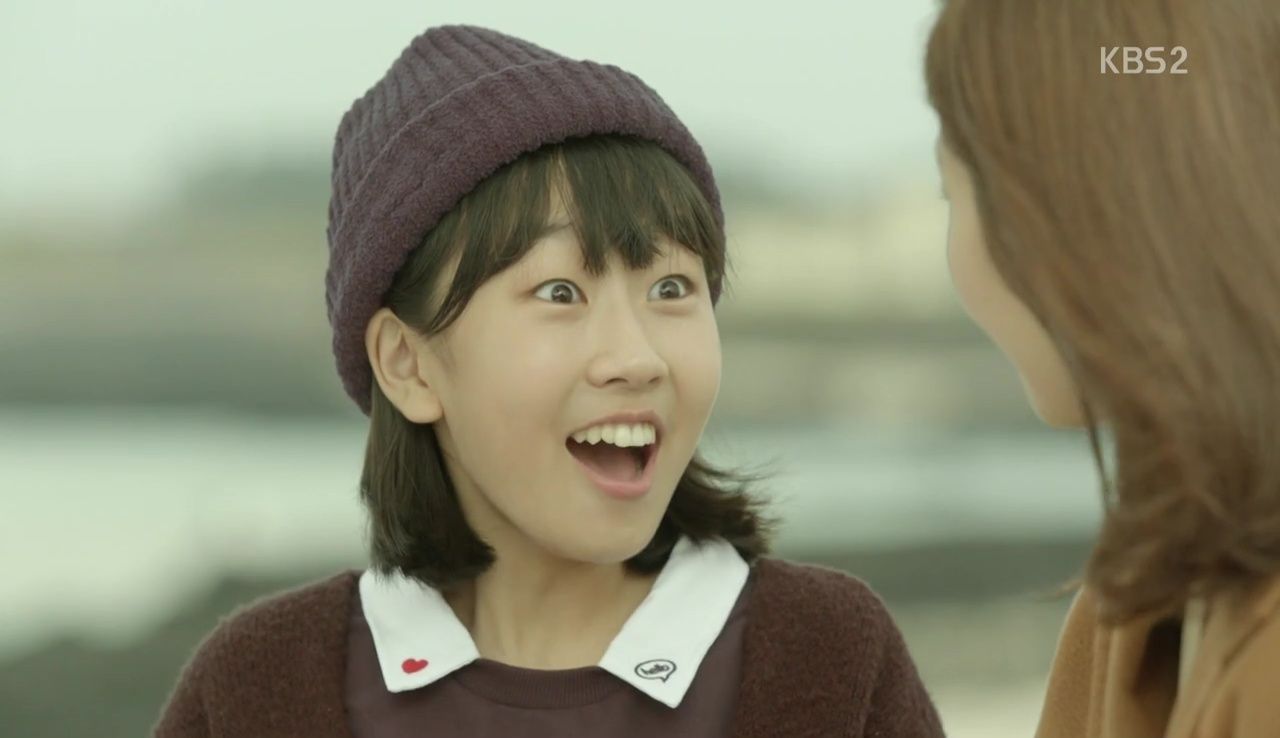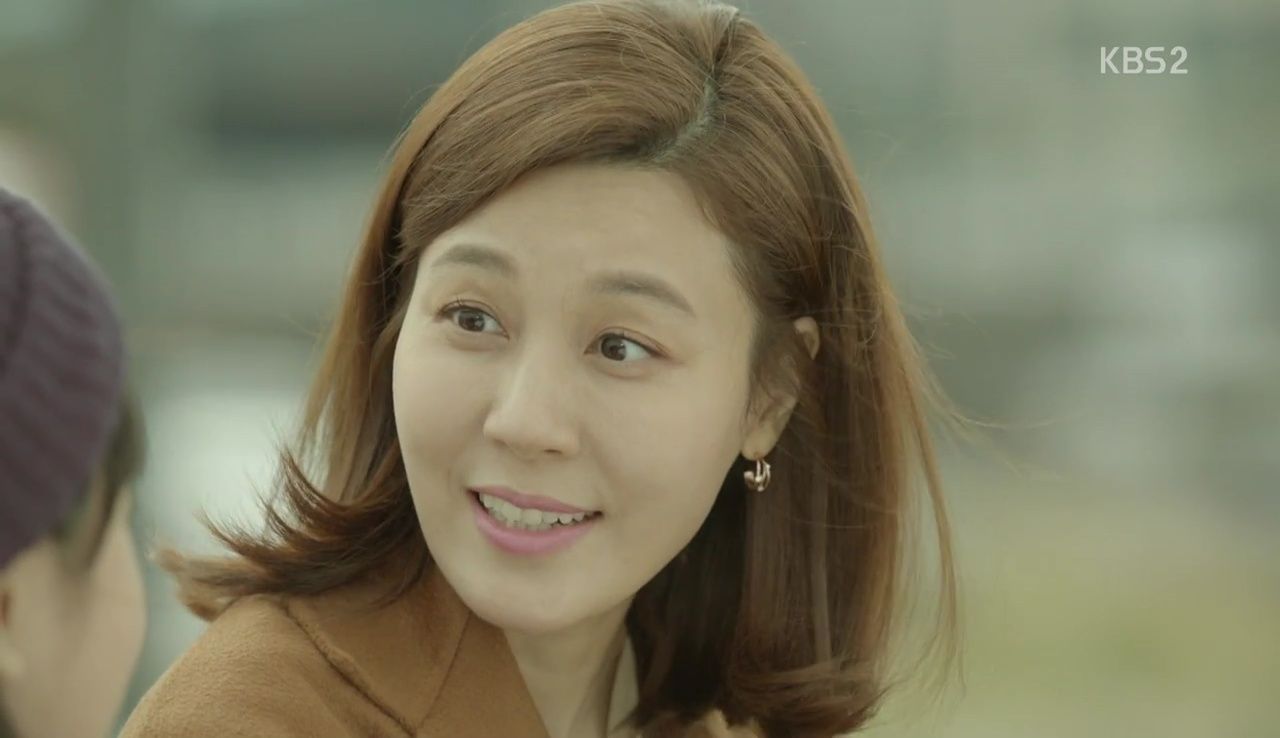 After a futile attempt at contacting Mi-jin, Jin-suk is surprised to see a text from Su-ah saying she's enrolled Hyo-eun at the international school on Jeju Island. He calls her right away and learns that Su-ah has already taken care of things, while she lies that since there is no dormitory space available for Hyo-eun, she'll be moving there to the island as well. Jin-suk sounds a little too happy to hear that. Way too happy, actually.
Consumed with her thoughts, Su-ah ventures outside until she gathers the courage to call Do-woo next. She doesn't speak at first, prompting Do-woo to assure her she can talk comfortably. She randomly asks him what he likes, such as a favorite singer. They talk about their favorites until Su-ah says she did have a reason for calling – she doesn't think she can fulfill the task he asked of her before.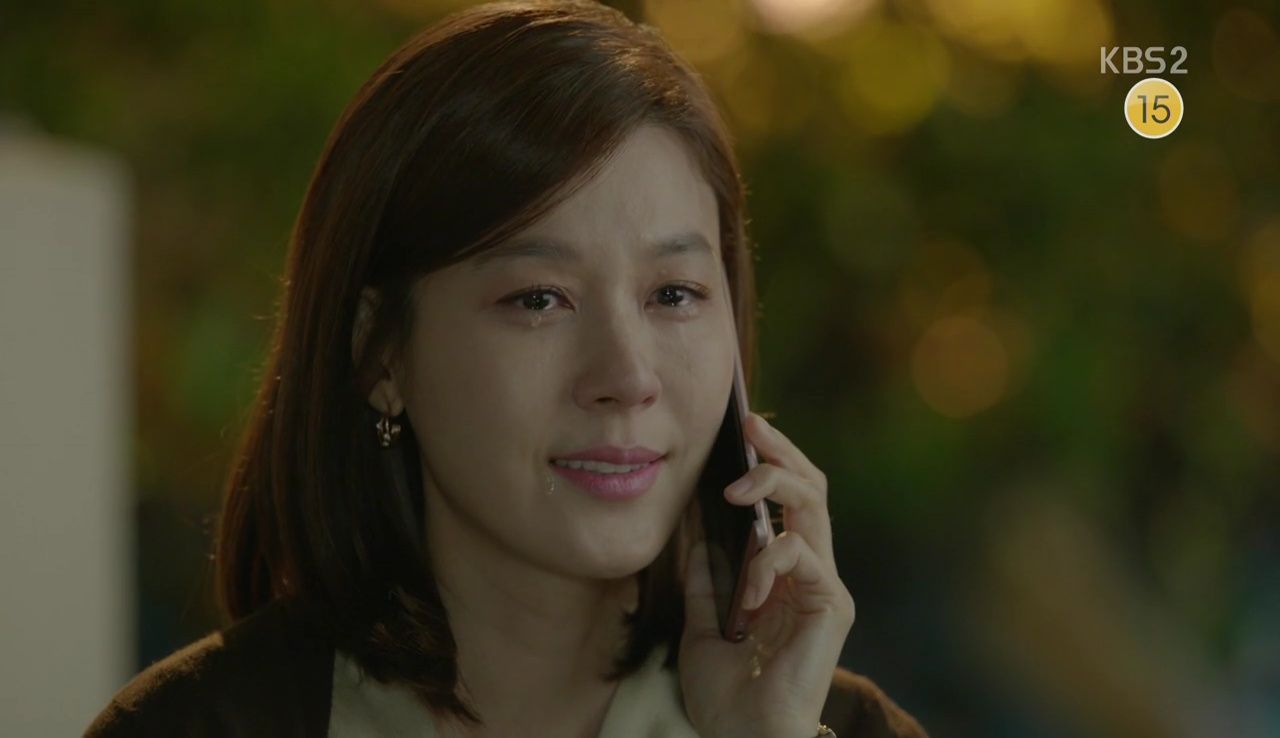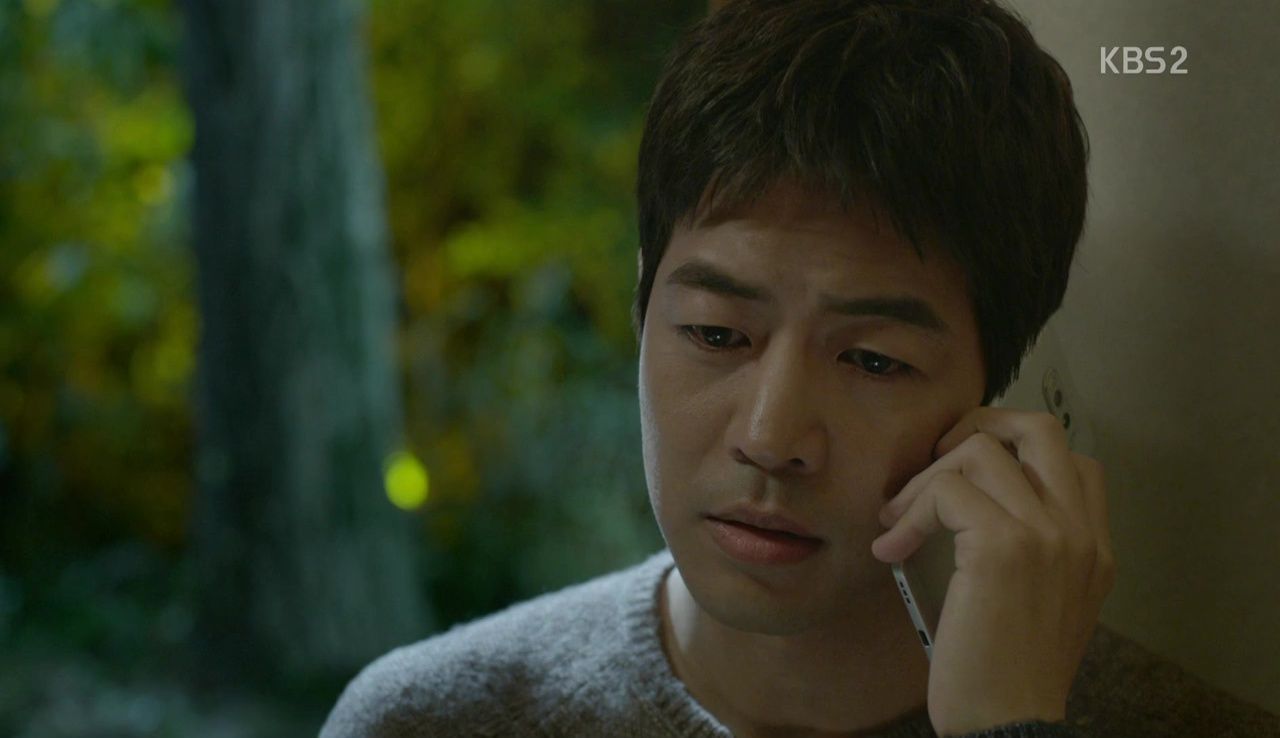 She tells him about her plans to live far away with Hyo-eun, so they won't be able to follow the three conditions anymore, except for one: Don't expect anything.
Do-woo looks absolutely crushed. Su-ah apologizes, but she's always feeling sorry and says that she can't keep living like that. She's been telling herself countless times that what they have is nothing, but she knows it's not nothing. "In all my life," Su-ah says, her voice catching, "this has been the greatest thing. It was almost too much." She hopes that if they stop now, it will become nothing.
Do-woo can't argue with that. He even tells her that he understands everything she's saying. Su-ah smiles through her tears and thanks him for everything. Then they both hang up, officially putting an end to their relationship.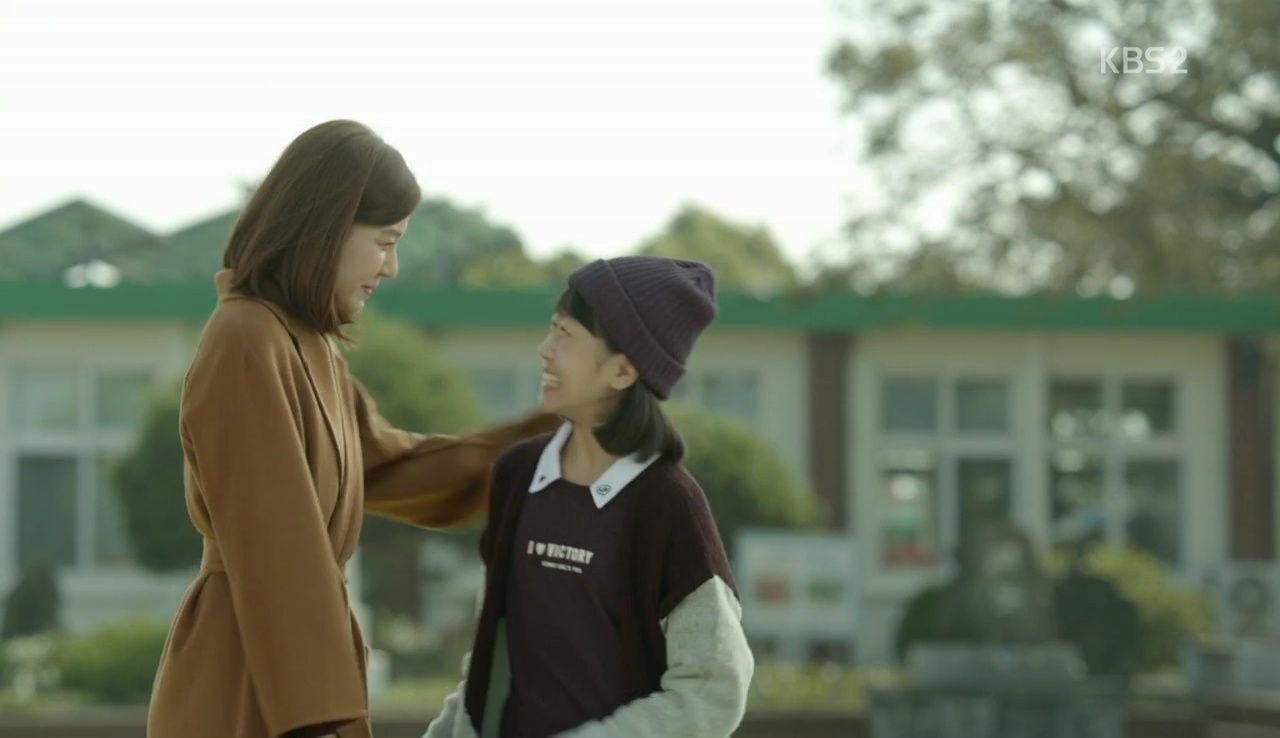 The next day, Su-ah excitedly runs out to meet Hyo-eun to tell her the school is able to accept her. Su-ah promises to come back after she meets up with Jin-suk in Seoul.
In Seoul, Do-woo packs for his trip as Suk assures him he'll protect the house and everything in it.
Ji-eun checks in with Hye-won to see if she likes the new office. When she leaves Hye-won alone, she sighs to their business friend that that office should've belonged to Do-woo.
After Su-ah retrieves Hyo-eun's transfer papers, she visits Do-woo's old office and takes a few pictures of the building. She runs into Hyun-woo, and she looks like she may break down as she quickly explains she was just passing by. Hyun-woo understands and says he won't mention he saw her.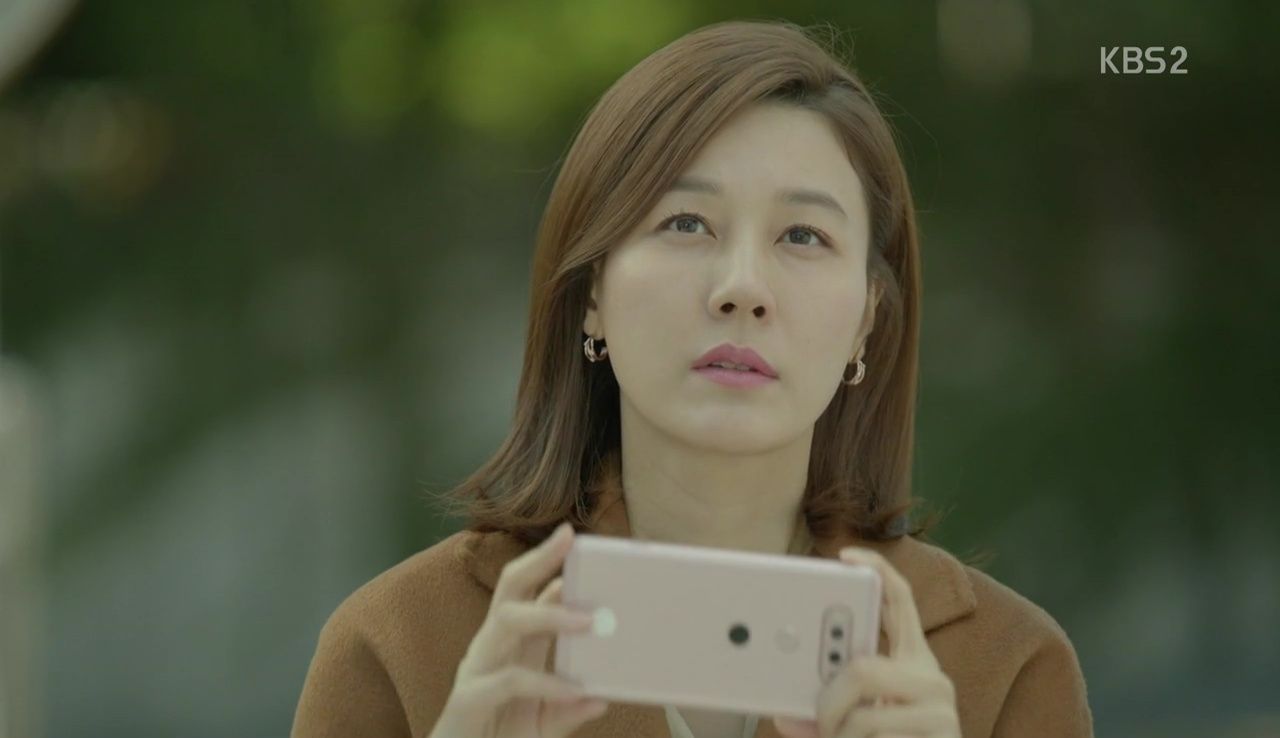 Mi-jin is sitting on pins and needles as she tries to get a hold of Su-ah. Instead, she gets a text from Jin-suk, who's delighted that he can rest now that his wife and daughter are leaving. Ugh, you pig.
Su-ah finally answers Mi-jin's calls, but she doesn't bother answering any of Mi-jin's questions. She merely says she's moving far away and that she never wants Mi-jin to appear in front of her again. She hangs up and tosses her phone in the trash.
Once she secures a brand new phone and brand new number, she takes one last visit to the old apartment and makes sure to take the small bead Annie had dropped before she passed. She also says goodbye to Young-sook, who is glad they're not moving as far as New Zealand. She jokes that now she'll never get her allowance from Su-ah, though one look at Su-ah's guilty face has Young-sook telling her not to be burdened by it. Aw.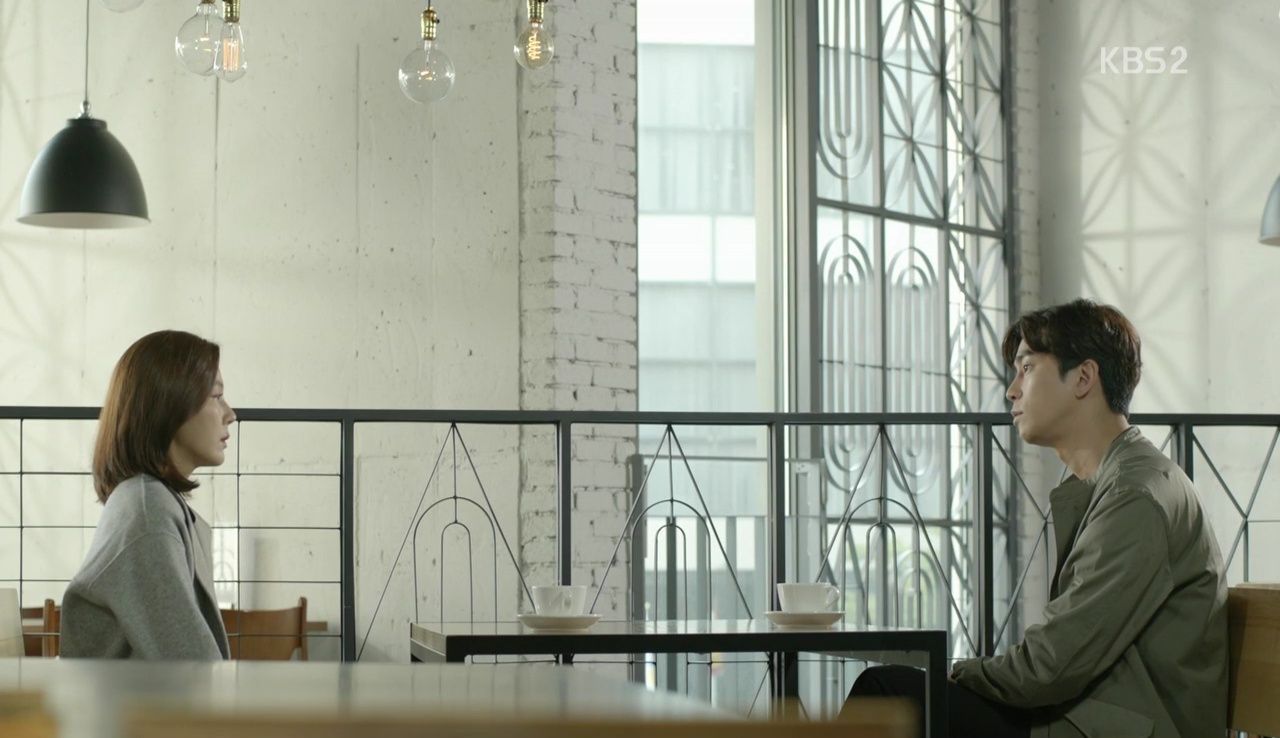 Su-ah's last stop is with Jin-suk. As always, their conversation is all business as they discuss all the details concerning the move.
When Su-ah turns down Jin-suk's offer to send money, she lies that she'd be able to manage since the cost of housing was so low. Jin-suk nods, looking as ready as ever to send his wife off. He gets up to pay the bill so they can head off to the airport.
Su-ah heads downstairs first, only to stop dead in her tracks when she sees Do-woo walk into the café. When he sees her, all the emotions come flooding back to Su-ah. Her tear-filled eyes reach out to Do-woo, as if she so desperately wishes she could close the gap between them.
Do-woo looks like he just might, which is when Jin-suk comes down the stairs and tells Su-ah he's ready to go. They both head in Do-woo's direction, with Jin-suk walking right past him without a second glance.
But as Su-ah nears, Do-woo takes this chance to grasp her hand for the briefest moment before passing by. Before Su-ah steps out the door, they both turn towards each other one more time, the same large gap between them.
Do-woo looks pained to see her tears, so he gives her one reassuring nod. It only makes Su-ah cry harder, but she finally turns around to follow her husband.

COMMENTS
This episode really did feel like a finale in many ways. Secrets came out, major decisions were made, and now our characters are hoping to distance themselves from the tragedies of the past and start anew. And the episode ended where I had assumed the show itself would eventually end, with Su-ah and Do-woo officially emotionally detached from their spouses, choosing not to pursue an actual relationship but clearly still wanting to. Which would leave Su-ah with the only love of her life she knows she can give herself to wholeheartedly: Hyo-eun.
Though I love seeing Su-ah and Do-woo together (all guilt aside), I noticed for the past few episodes that Su-ah and Hyo-eun hadn't been the same. They weren't that adorable mother-daughter duo that I loved so much in the beginning of the show. Their relationship, though subdued for a while, was really suffering, which is why I had a sense of relief when Su-ah quit her job. I was undoubtedly sad for her, but I also saw it as a chance for Su-ah to start making changes in her life, thus allowing Hyo-eun to have more positive changes in her life. In a way, I think both Su-ah and Hyo-eun have been like prisoners in Jin-suk's grasp all these years, so seeing the two run away together to Jeju Island was great. It looked so incredibly liberating for them.
Now comes the tricky situation with the Su-ah/Do-woo and the Mi-jin/Jin-suk comparisons. Is Mi-jin right? Does Su-ah have the right to be angry when she was pretty much doing the same thing with Do-woo? This is just my own humble opinion, but, um, yes. Of course she has the right to be angry! Though I understand Mi-jin's logic, I felt like her outburst in the park was one made out of anger more than anything else. She looked as if the guilt was trying to seep its way into her, and she was trying so hard to reject it and justify her actions. She just doesn't want to accept that she should feel bad about this, and that put a sour taste in my mouth. It breaks my heart even more that Su-ah was more upset over Mi-jin's betrayal than Jin-suk's. I think she already knew at this point that Jin-suk was the kind of bastard who would do something like this, but Mi-jin was her friend. Her best friend.
I don't want to put the blame on anyone here since a lot of what has happened was driven by uncontrollable emotion, but I can't help but wonder what the outcome would've been if Mi-jin had told Su-ah about her and Jin-suk a lot sooner. Years sooner. Would Su-ah have considered leaving earlier? Would Su-ah be a lot happier today? I wonder if these same thoughts were going through Su-ah's mind in that last scene because that longing, apologetic look she gave Do-woo just cried out, "What if?"
I really wish that had happened earlier, because the fact that Jin-suk strung his wife and child along all this time while he loved another woman disgusts me. How could he stay with his family when he knew his heart would never reach out to them? It just doesn't seem fair to anyone. Especially since Jin-suk didn't even try. This is why the Mi-jin/Jin-suk couple bothers me so much more than the adultery Su-ah and Do-woo have committed. Mi-jin and Jin-suk had selfish reasons for wanting to keep their relationship a secret, while for Su-ah and Do-woo, keeping their relationship a secret was meant to prevent their families from getting hurt.
But now I'm sure that Su-ah and Do-woo couldn't care less if their spouses got hurt. I'm proud of Do-woo for finally setting things straight and preparing to end his toxic marriage with Hye-won. I've wanted her gone for a long time, but that scene in the beginning where she showed her true colors to Do-woo was the final straw. They needed a divorce, and I'm so, so relieved to know we're almost there. I'm not sure if a divorce is happening for Su-ah and Jin-suk just yet since she's trying to avoid the subject, but I have faith that she'll get around to it. The drama's shown that our heroine needs time to make her decisions, and if her decisions eventually lead to her own happiness, I'm more than willing to wait.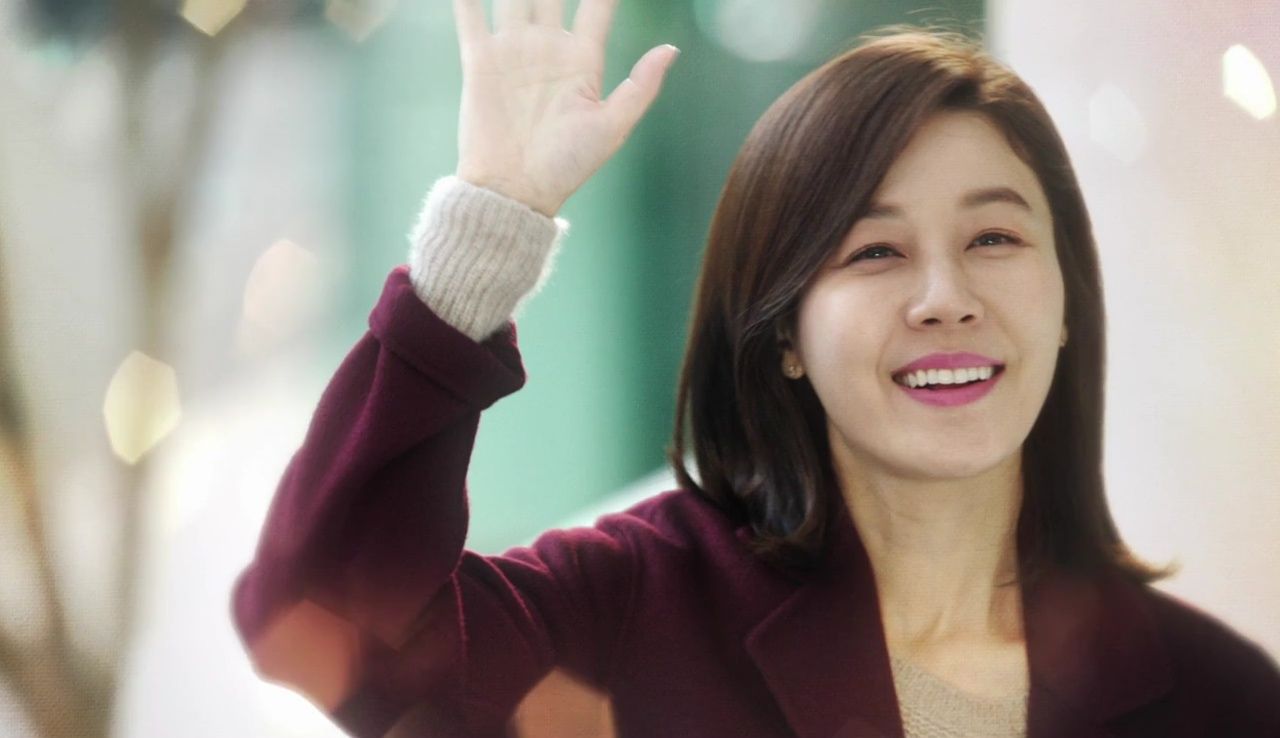 RELATED POSTS
Tags: Choi Yeo-jin, Episode 10, featured, Jang Hee-jin, Kim Haneul, Lee Sang-yoon, On the Way to the Airport, Shin Sung-rok