Park Shin-yang to come back for Neighborhood Lawyer Jo Deul-ho 2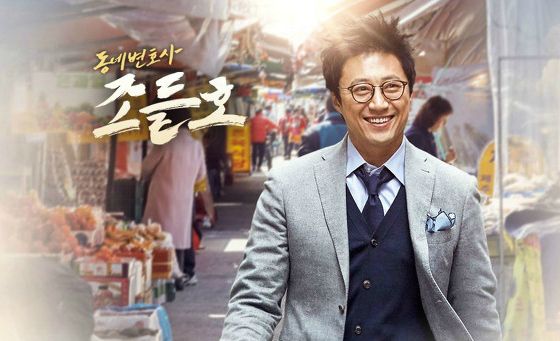 Hit underdog-for-the-people legal drama Neighborhood Lawyer Jo Deul-ho will be returning to television with a Season 2. And continuing the good news, Park Shin-yang, who was the main character in the original, has agreed to reprise his role! There was a lot of wrangling to try and keep him on for an extension during the original series that never panned out, but I guess persistence really pays off, because now we've got an entire new season with him to look forward to.
Based on a webtoon by the same name, Neighborhood Lawyer Jo Deul-ho was a successful spring drama for KBS this year, at its highest reaching 17.3% viewership. There's even an American version in the works, with CBS currently in negotiations for rights to create a remake. The plot is about a prosecutor who has everything, but makes the choice to stand against the rampant corruption in the justice system. He becomes an informant to bring down the corrupted, and in doing so loses everything he had. When he hits rock bottom, he picks himself back up and becomes an attorney who defends the weak and fights for justice.
The second season of Neighborhood Lawyer will be produced through a collaboration between NEW (Next Entertainment World) and Synergy International, which is Park Shin-yang's agency. NEW was primarily a film investing firm, but they have since expanded to producing dramas and musical releases. They've also taken over CGV Sindorim which managed a chain of multiplex theaters called Cine Station Q. The last drama they produced was Descended from the Sun, which was such a huge hit that talking like Song Joong-ki's character in that drama became a cultural fad for a time.
None of the other actors from the first season of Neighborhood Lawyer Jo Deul-ho, including Kang So-ra, Ryu Soo-young, and Park Sol-mi, have signed on for the second season. However, NEW is taking this next project seriously, having already signed Park Shin-yang and approached three PDs to direct. While nothing is set in stone, they plan on having it air in the latter half of 2017.
Via OhMyStar News, Chosun Sports
RELATED POSTS
Tags: Neighborhood Lawyer Jo Deul-ho, Neighborhood Lawyer Jo Deul-ho 2, Park Shin-yang, sequels