Su Ae finds an intruder living in her house
Keh, the first teaser for KBS's new rom-com The Man Living in Our House is adorable. In the upcoming series based on a webtoon, Su Ae (Mask) plays a flight attendant with anger issues who often drinks her troubles away until she's red in the cheeks. Her troubles stem from wishy-washy boyfriend Kim Ji-hoon (Jang Bori Is Here ) who won't marry her like he promised, and one day she heads to her hometown for a fresh start, where she finds a younger man, played by Kim Young-kwang (D-Day), living in her mother's house and claiming to be her new stepdad.
In the show's first teaser, Su Ae's character is introduced as thirty-year-old Hong Na-ri, a flight attendant who is currently living alone. She comes home drunk and starts shedding her clothes all over the house, and doesn't notice anything strange until she finds an extra toothbrush in her bathroom sink. Then she finds the toilet seat left up. And then a stray pair of boxers.
She imagines herself using both toothbrushes and leaving the toilet seat up and even wearing the boxers as shorts, until Kim Young-kwang pops up from his nap on her couch. She asks who he is, and he says gruffly that he's not just anyone that she can speak to like that. Then he pulls a Darth Vader helmet in front of his face and says, "I am your father." Pffft. That is the worst Darth Vader impression ever, but I laughed anyway. I like that he thinks it's hilarious, while she sobers up instantly. She grabs him in a headlock while he gasps in earnest, "I'm your dad!" Dude, step-dad! There's a very important difference!
In the "twisted family tree" rom-com, Su Ae will set out to prove that her new so-called stepfather is a conman, while he'll fight to keep his family. Lee Soo-hyuk (Lucky Romance) and Jo Boa (Monster) co-star. The Man Living in Our House follows Moonlight Drawn By Clouds on Mondays and Tuesdays beginning October 24.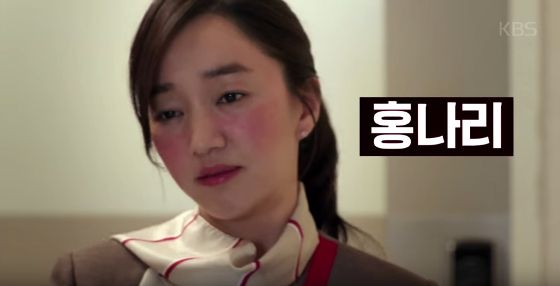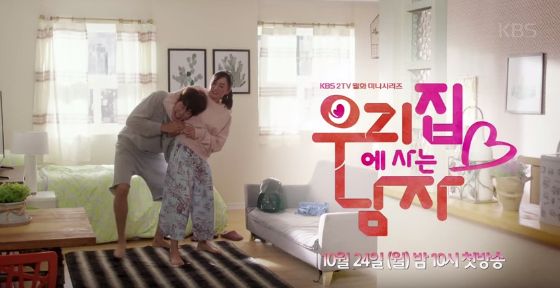 Via Newsen
RELATED POSTS
Tags: Kim Young-kwang, Lee Soo-hyuk, Su Ae, The Man Living in Our House