The K2: Episode 3
Politics can often feel like stepping into a dangerous minefield, where one misstep could mean the end to a career. But the importance of the ballot will be stronger than the bullet this hour, as Je-ha is thrown into the orbit of an ongoing political war he has no interest being a part of. Everyone else's ambition will direct where the barrel of the gun is pointed at, and he'll need to stay on his toes to figure out who his next target will be.
EPISODE 3 RECAP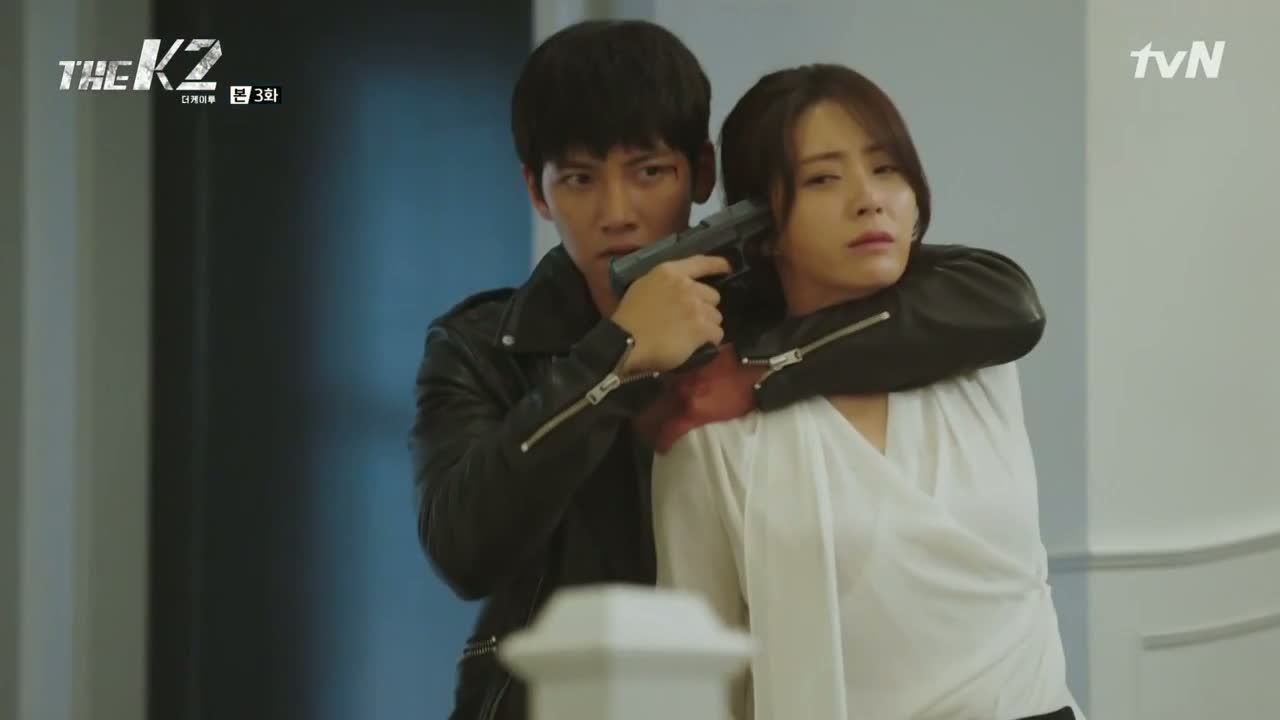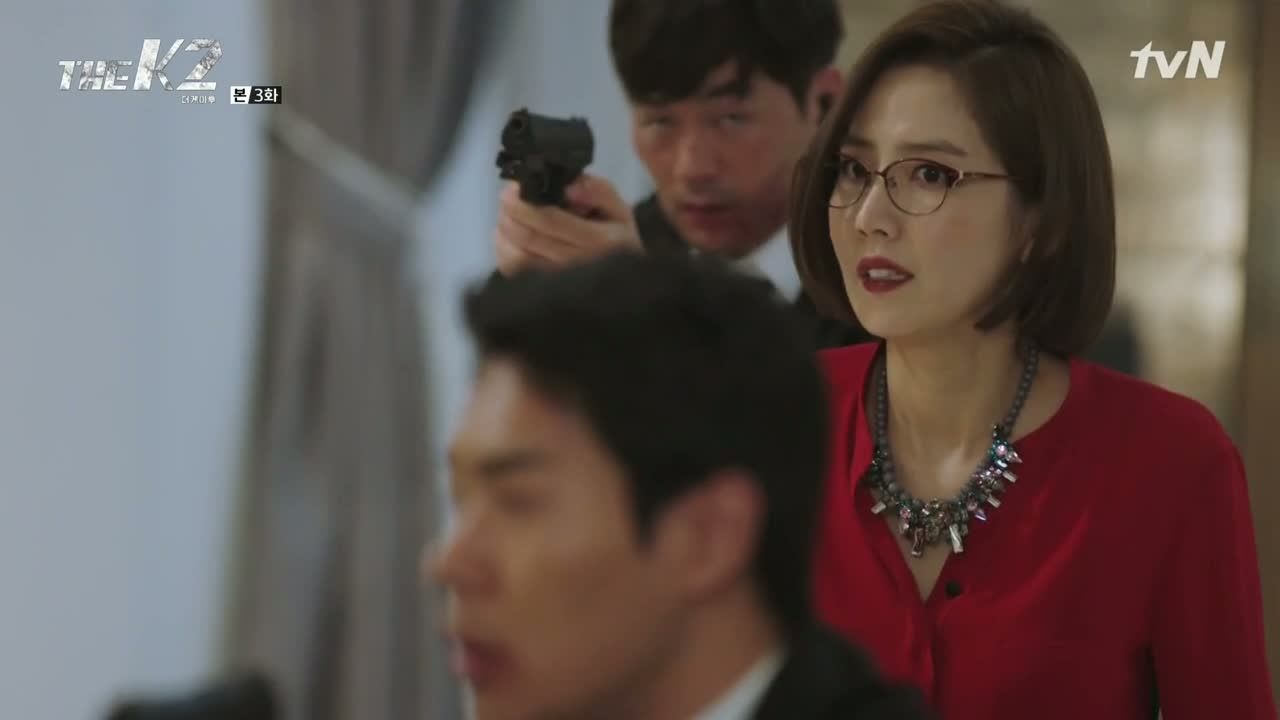 Je-ha's eyes open wide in recognition as a screaming Anna is dragged back into her room. Turning back to Yoo-jin, he remarks, "So there was someone else besides me who wanted you dead."
He whips Yoo-jin around when more bodyguards armed with guns rush in, and he orders them to ready a car. The gun still pointed at her temple, Yoo-jin tells them to do as he says.
At Yoo-jin's threats that he won't make it out alive, he reminds her that her life is currently at stake. He'll take care of himself thankyouverymuch and she's in no position to be making demands.
Je-ha plucks a phone out of a potted plant and explains that he's just sent an email containing a video that recorded their entire encounter here. It's scheduled to send to the press, prosecutors, and the Blue House in 24 hours' time, so she better leave him and the people he cares about alone.
He's the only one in control of the fate of this email, so she's better off praying that he remains alive every day. He tosses the phone into the microwave where it bursts, and coolly orders Secretary Kim to ensure his safe passage out of the grounds.
Se-joon prevents Chief Joo from heading back home when they get the call about Yoo-jin's hostage situation. Chief Joo is his bodyguard and heading back there would put him in danger. To that, Chief Joo explains that he's keeping his promise to protect Anna, and she's at the house.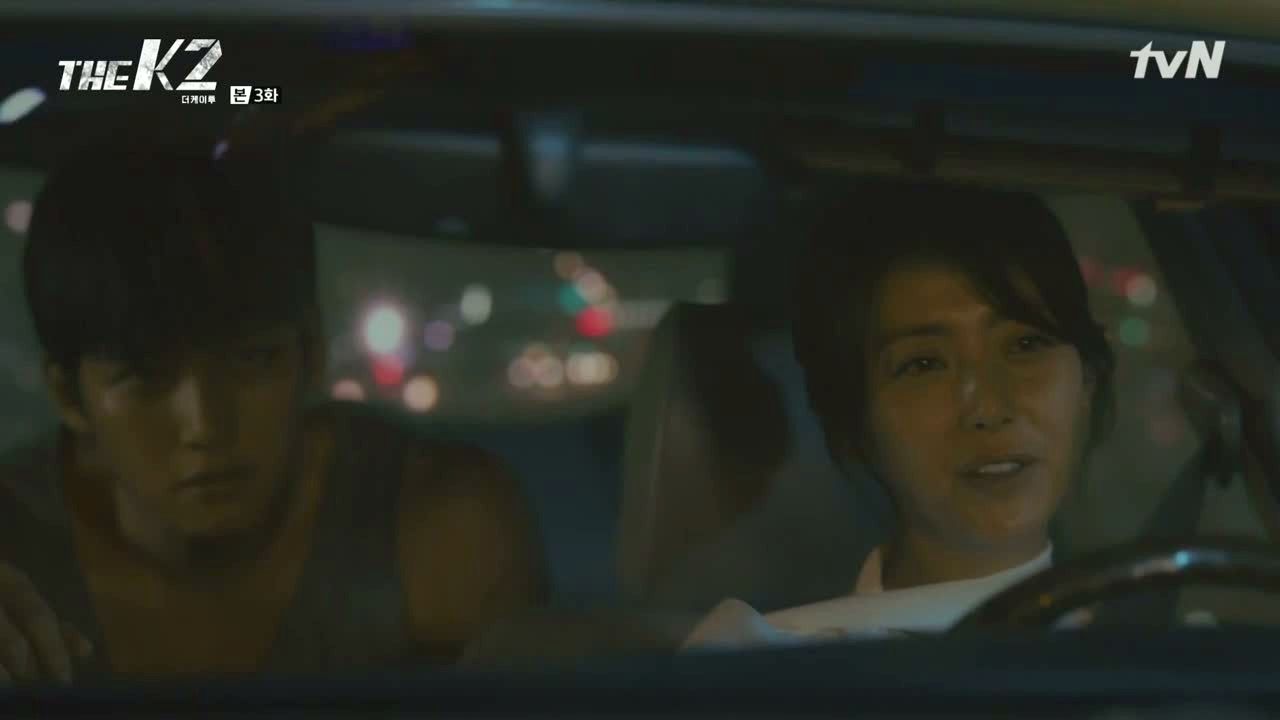 The traffic cops are still there when Je-ha ushers Yoo-jin outside and into the driver's seat. He climbs into the backseat and the car takes off, at which point Secretary Kim and the other bodyguards immediately follow.
In the car, Yoo-jin admits that she underestimated him, though Je-ha retorts that he had no interest in her husband's extramarital affair. She says to name his price for the email because everything in this world can be bought off with money.
He humors her, saying that the email is as valuable as his life because handing over that email would mean his death sentence. Since she still wants a price, he gives it to her: If her husband was offered to either save that email for his own political pursuits or her life, which would he choose?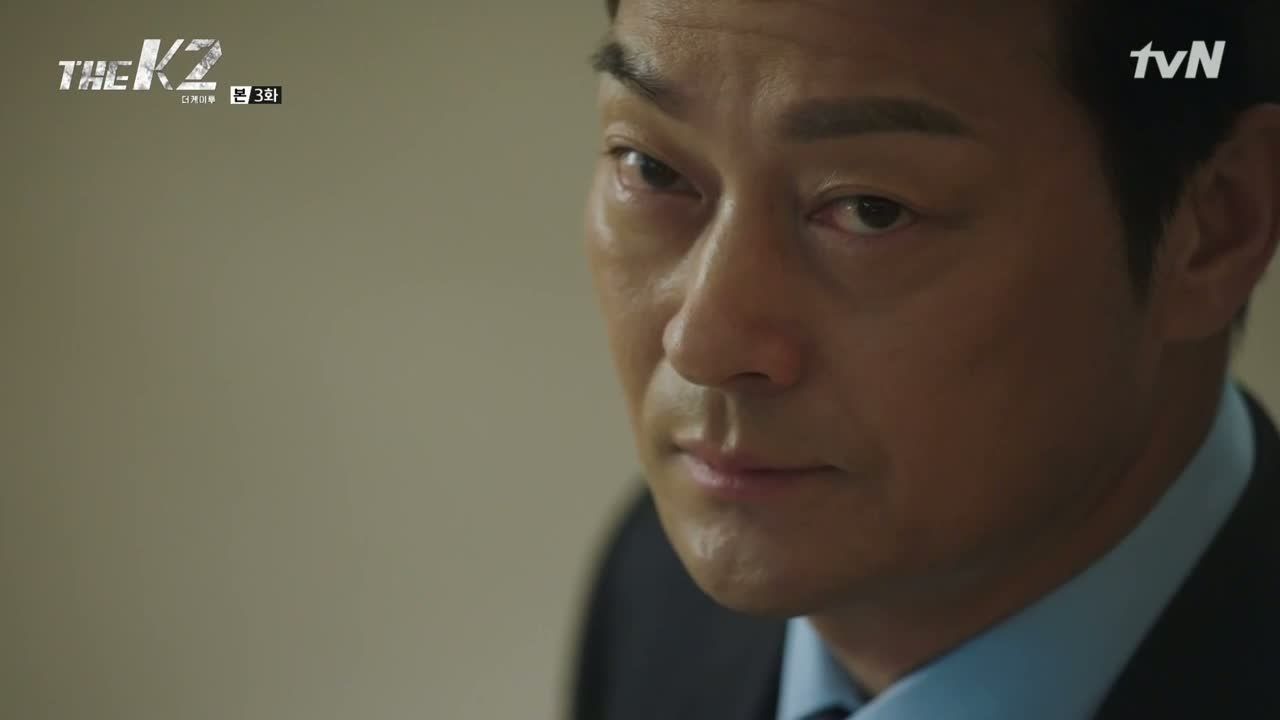 When Yoo-jin says nothing, Je-ha wonders if that means her life is worth less than that email. But they'll have to continue that conversation a little later because they've got a motorcyclist tailing them.
Back at home, Anna escapes back into the room upon her father's arrival. She does, however, crack the door open to sneak a peek of him, only to close it when he looks in her direction. She places an ear to the door as Se-joon is asked if he'd like to see his daughter. He draws out a long breath before replying no, an answer that breaks her heart.
The motorcyclist and his passenger catch up to the car when it enters a tunnel. What's scarier is that they have external control of the car, forcing it to speed up. Stepping on the brake does nothing, and Je-ha surmises that there's another party out for Yoo-jin's life.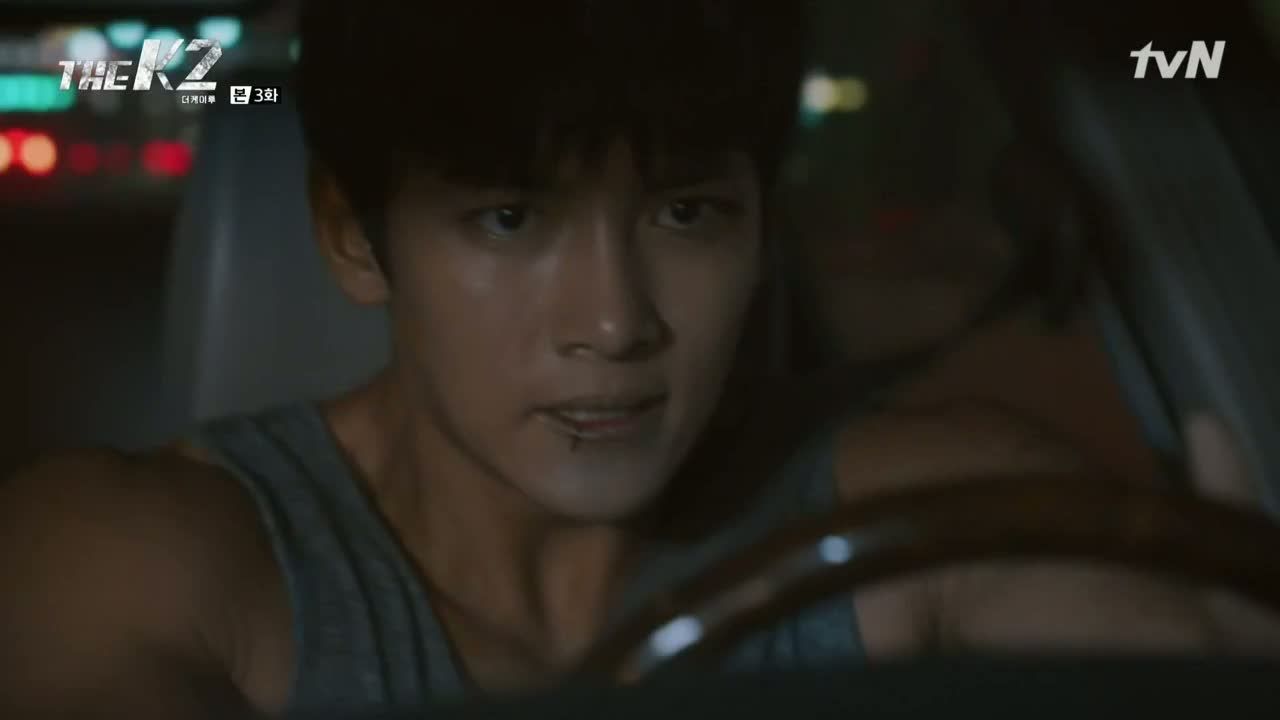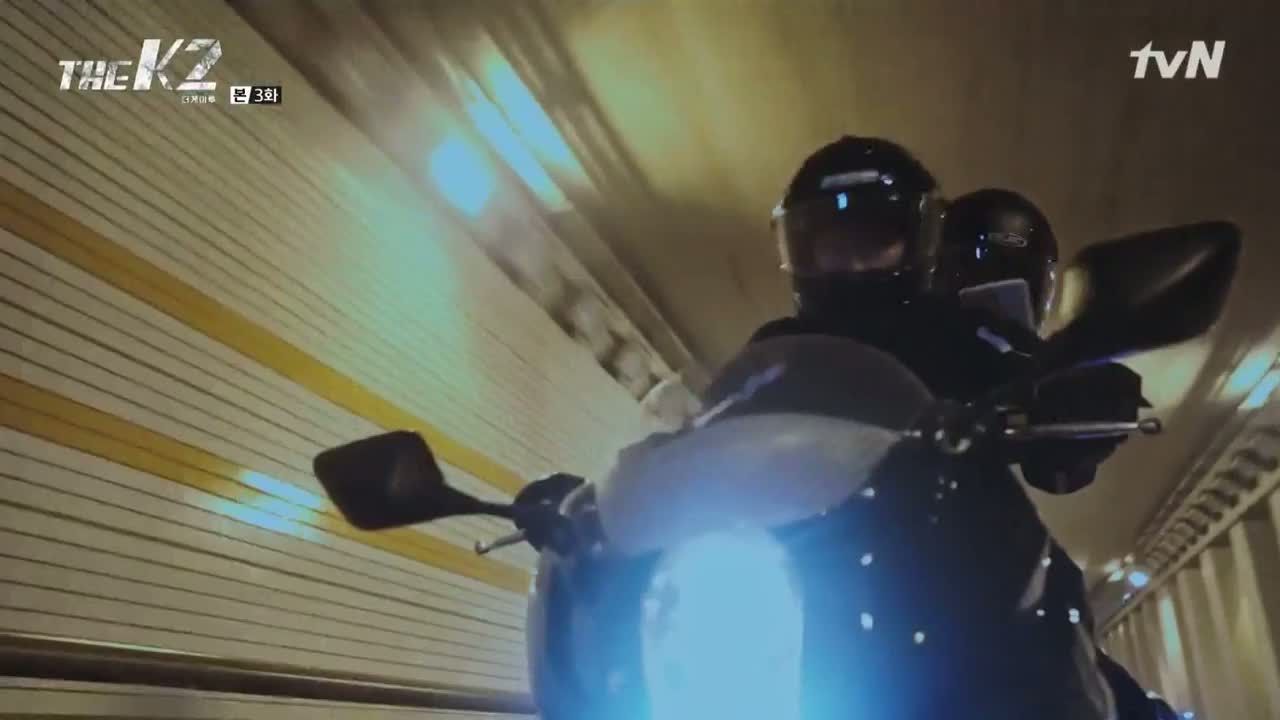 The motorcycle keeps up while the car zooms down the highway. Je-ha is about to shoot through the window when it won't budge, only to forsake that idea when he's told it's bulletproof.
Yoo-jin starts losing control of the speeding car and makes a sharp left to avoid passing traffic. Je-ha climbs into the driver's seat to take over, while all of these updates are relayed to Secretary Kim and Chief Joo in their respective cars.
Je-ha identifies an upcoming curve in the road, which he believes is a perfect place to fake an accident. He attempts to swerve the car into the motorcycle, only to crash into nearby cars. Yoo-jin gasps when he steps on the gas, but he says they need to escape the remote control's radius.
He puts the pedal to the metal, driving the car through oncoming traffic to try and lose their pursuer. But still the motorcycle keeps close and Je-ha instructs Yoo-jin to keep pressing on the button to the power windows.
Their pursuer loses the signal just as Je-ha is forced to turn left and gives Yoo-jin enough time to open the window. He gives her a heads-up before he swerves the car, shoots his gun through the open window, and regains control again to keep driving.
Je-ha notices Yoo-jin's bodyguards actually decide to do something about the motorcycle, though he reasons it's too late. But right now, he has bigger things to worry about like a brake that won't listen no matter how much he stomps on it.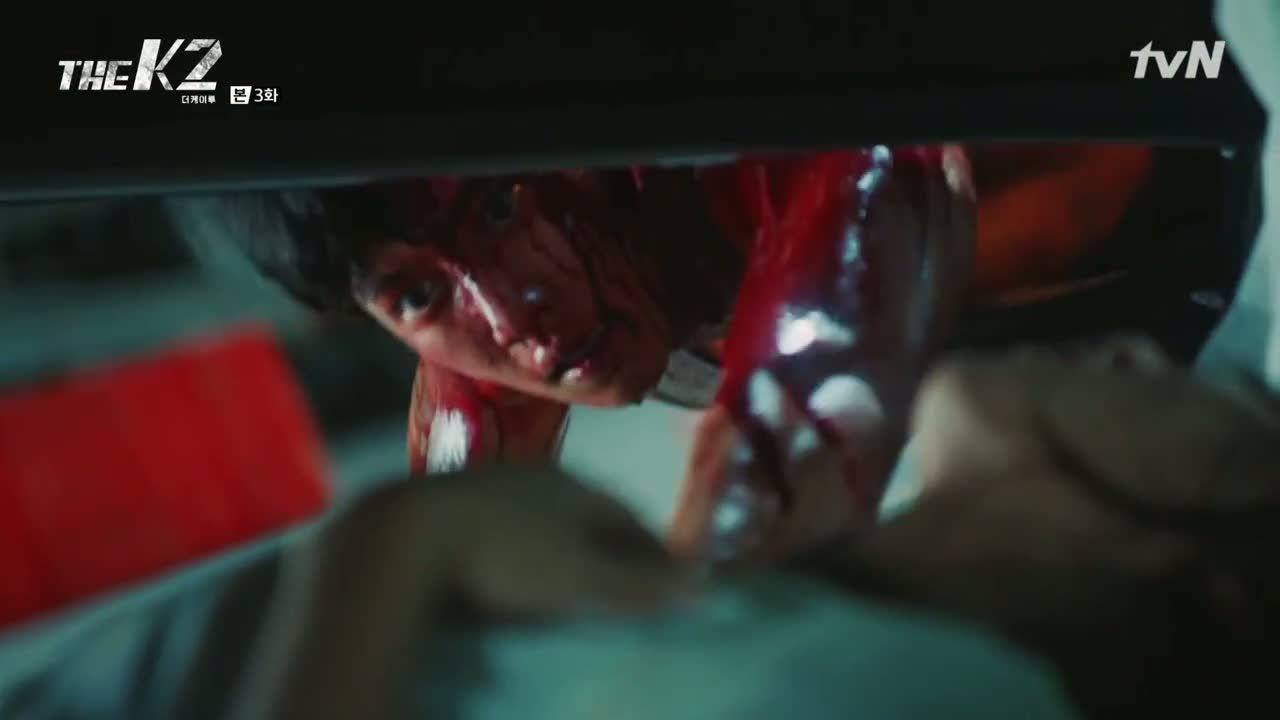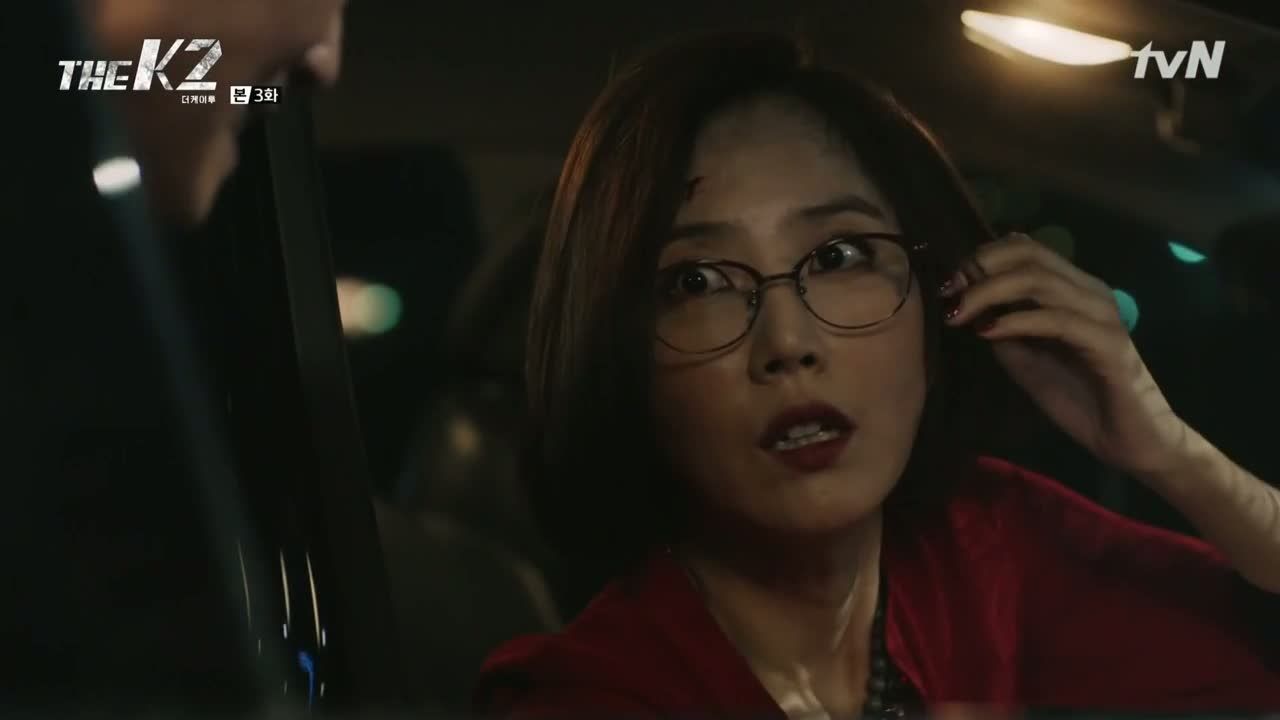 The car tears through a road work site thanks to that motorcyle, which stops to observe. But that gives the car carrying Secretary Kim—who is out for blood—the perfect opportunity to crash into the bike.
Je-ha still doesn't have control when he blows through the traffic barriers around the bend. Yoo-jin yelps as the car sails through the air, flips over, and lands upside down. Bloody but conscious, Je-ha is pulled out of the wreckage.
Just then, there's a spark, and Je-ha rushes over to wake Yoo-jin. Secretary Kim has to be pulled back from running at the burning car, though her eyes widen in surprise as she sees Je-ha carrying Yoo-jin in his arms.
Je-ha walks with heavy steps away from the car and drops to his knees when it explodes behind him. A muffler flies towards them and Yoo-jin buries herself in his chest as it hits him in the back.
He winces in pain and Yoo-jin stares at him in perhaps a new light. Her bodyguards rush to collect her and she tries reaching out to Je-ha, who collapses onto the ground.
After learning that he's still alive, she instructs her people to take Je-ha to a hospital. She tells Secretary Kim that he mustn't die; the two share a silent exchange that has Secretary Kim reply that she understands, though Yoo-jin continues the thought in her head: "No, you don't know."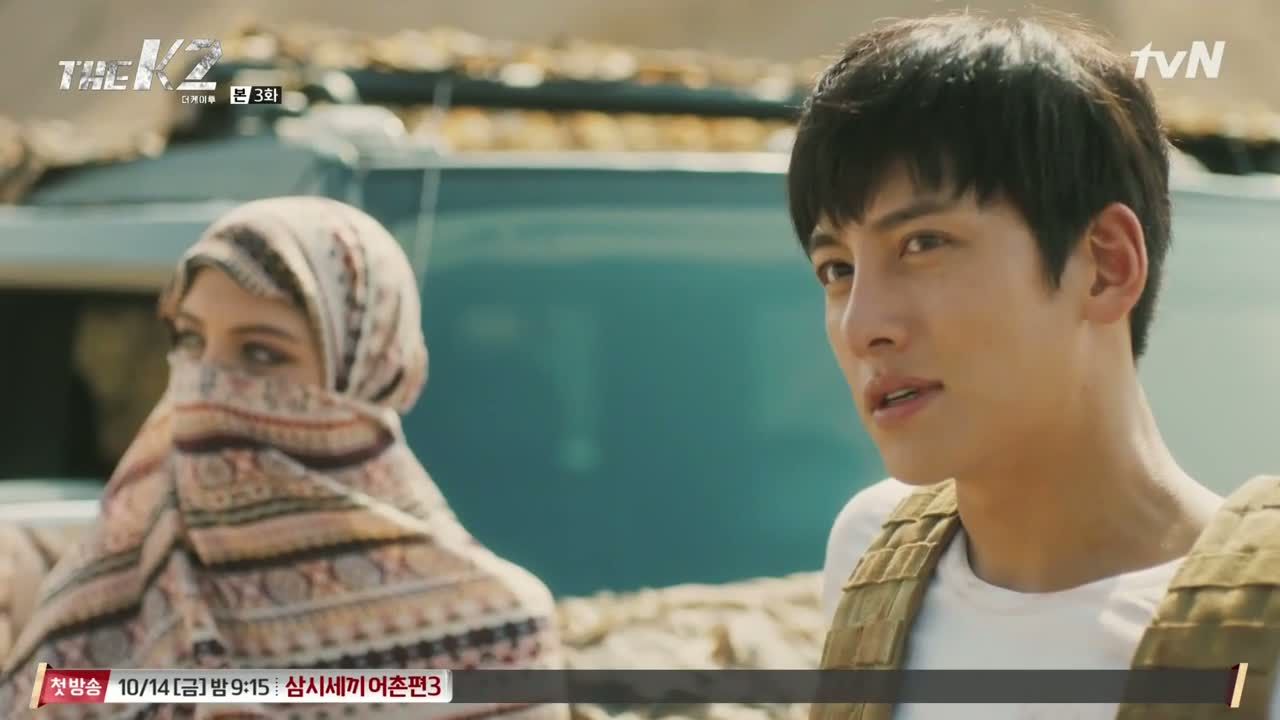 We flash back to Je-ha's days as a soldier when he had known a young woman named Rania, who had asked him if he thought the sunset would be more beautiful in heaven. At his skepticism that such a place exists, she had believed that heaven was a war-free place—perhaps Korea would be quite heavenly.
He had scoffed at that, saying that was a matter of perspective. He had found her mastery of Korean language and pop culture amusing, which had offered him a segue that he'd be heading home soon.
He'd asked if she'd like to come with him, fumbling in his pocket to present her with a broach. He had bumbled through what turns out to be an awkwardly cute proposal, stammering that he couldn't get a ring and she could stay in Korea if they get married.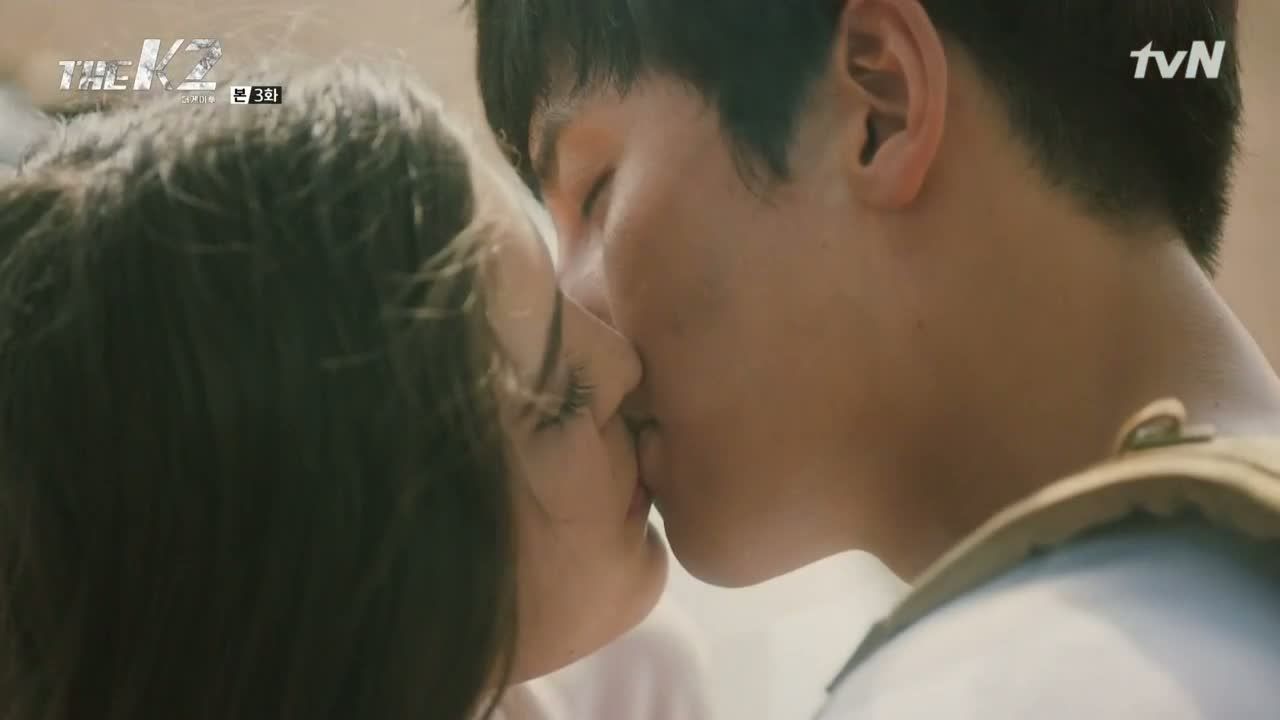 At her surprise, Je-ha had clarified his intentions were noble—they'd only be married on paper and he just wanted to help her escape the desert. When she starts welling up with tears, he doesn't know what to do with himself. Oh my god, you're just adorable.
He had added that he wouldn't stop her if she changed her mind or left elsewhere later on, but she'd responded, "Yes, let's get married."
She had removed her head scarf, and Je-ha had sealed the deal with a kiss.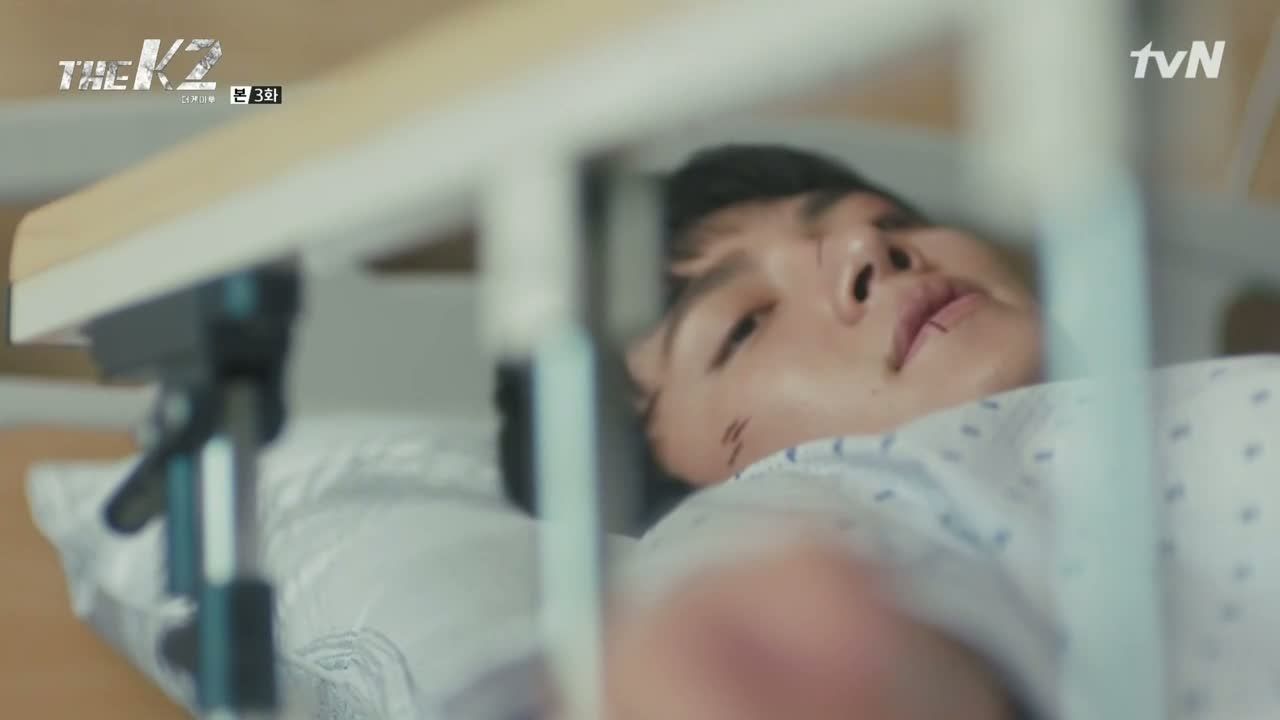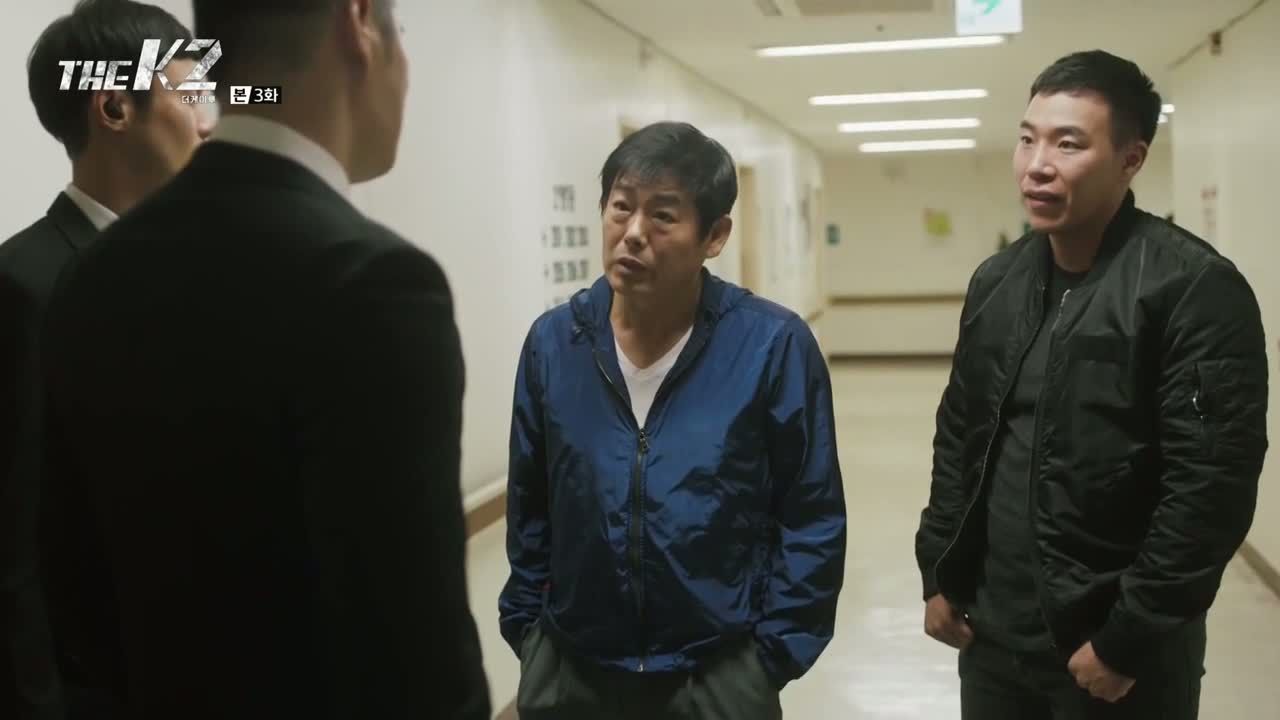 Je-ha pulls out of that memory and comes to at the hospital, where he's been tied down with restraints. He can hear voices arguing outside his door as a pair of detectives (oh hi, Sung Dong-il) are barred entry.
A flash of the JSS badge is enough for the detectives to give up for now, as the senior detective reminds his hoobae that the CEO of JSS is friendly with the police commissioner. In short, JSS isn't an agency to be trifled with.
Je-ha tunes into a current events show on TV where an assemblyman refers to last night's accident as a political terror attack. Even when the host points out that there isn't enough solid evidence to draw such a dangerous conclusion, the politician is convinced that there is a person or group behind the act.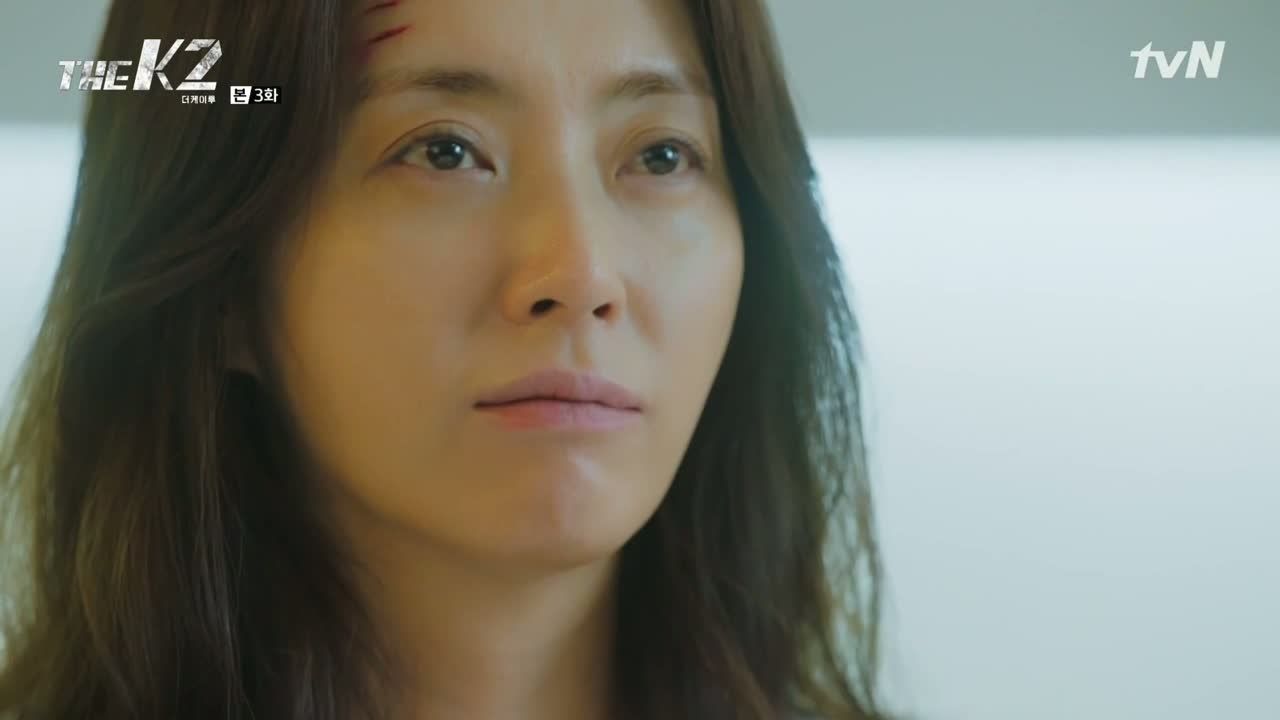 Plus, it's not like he specifically mentioned that one of Se-joon's political rivals were responsible, a statement that gets a hearty chuckle out of Se-joon himself. He's watching the broadcast in Yoo-jin's hospital room, where Yoo-jin instructs her secretary to pay the man a compliment after the show.
She asks how "the bodyguard" is doing when the doctor arrives, and looks relieved when she's told he'll recover just fine. Se-joon hones in on the mention of Je-ha, whom Yoo-jin plans to make him an actual bodyguard.
It doesn't really matter if Je-ha agrees to it or not, since she believes that it's best to keep someone she's most wary of by her side. Se-joon sighs, "Like with Anna." He then walks up to her and adds that Yoo-jin cannot keep Anna by her side.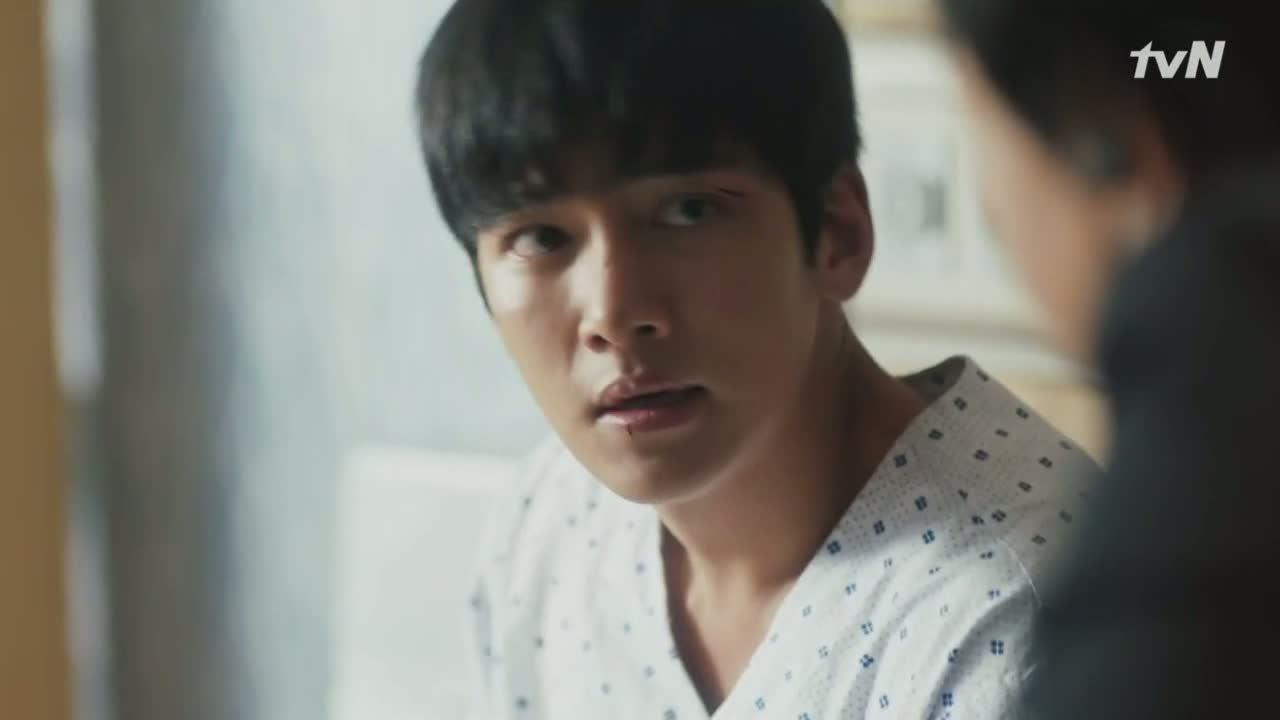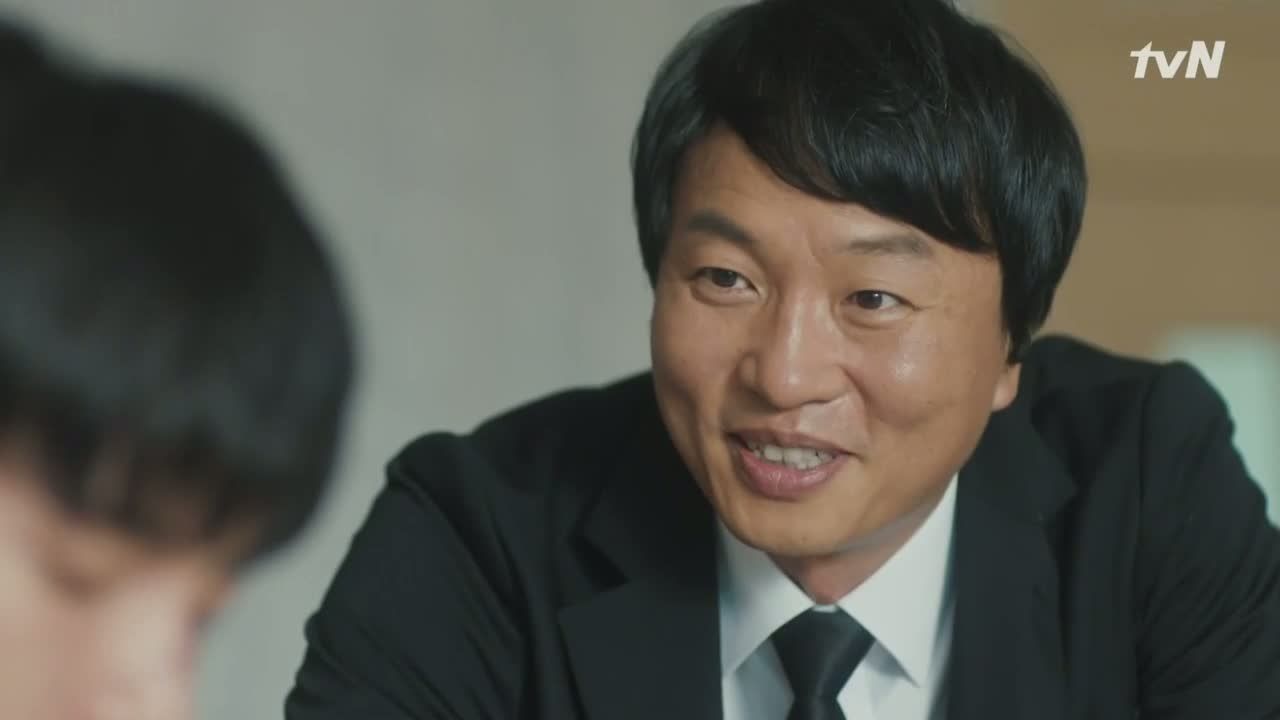 After we see Anna shedding tears in her dark room, we cut back to the hospital, where Je-ha is surprised to see Chief Joo. Once they're alone, he makes his resentment towards Chief Joo known since he was "behind it all." While Chief Joo left the army as an officer, Je-ha had been driven out as a private.
He doesn't believe Chief Joo's excuse that he didn't have enough authority back then either—Chief Joo probably had no thoughts of helping him. To that, Chief Joo states, "One needs power to make their aims comes true, it seems."
Yoo-jin has an unexpected visitor in the form of her younger half brother, the chairman of JB Group, CHOI SUNG-WON (Lee Jung-jin), who fusses over his noona being hospitalized. He believes that Se-joon's rival PARK KWAN-SOO is responsible for the incident, catching himself when an insult escapes his lips.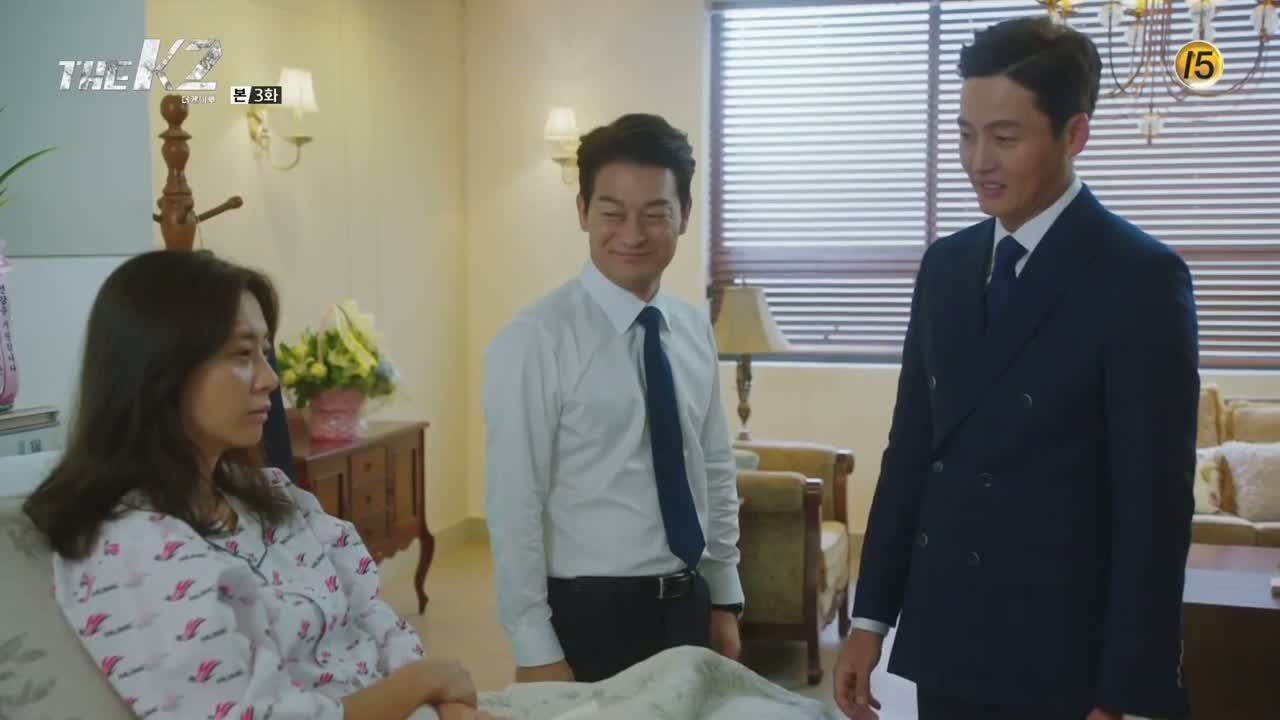 He refuses to insert forced relational distance with his sister by speaking to her in jondae, though his smile momentarily falters when Yoo-jin points out that they were never that close. He seems to have a cordial relationship with Se-joon, though, seeing as he gives him a little cheer.
Before Se-joon can leave to face the press, Yoo-jin fusses up his hair and shirt to make him look like a concerned husband who never left her bedside. Se-joon remains tense but he keeps up pretenses by calling her a good wife and wise mother. He chuckles a moment later, saying that he should drop the "wise mother" part since Yoo-jin is childless. Ooh, burn.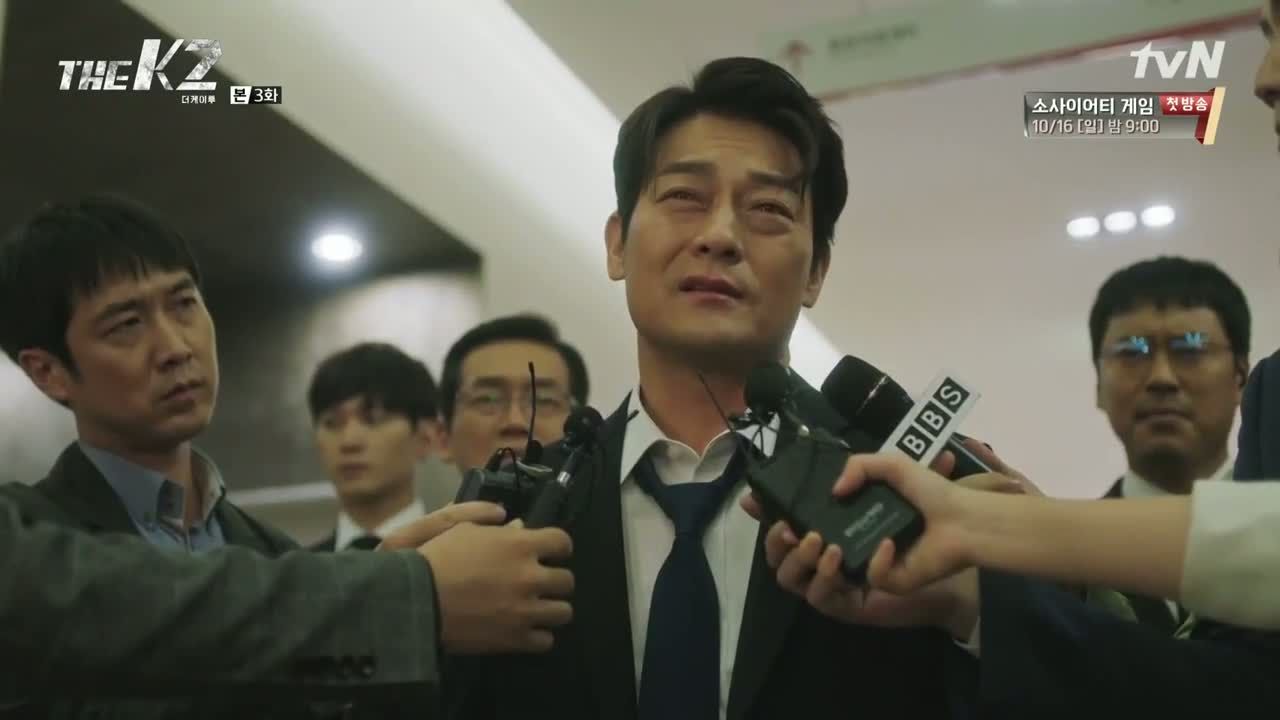 He puts on a wonderful performance in front of the press, welling up with emotion at just the right moments while asking them to think about what it must've felt like for him to sit vigil by his wife all night.
Yoo-jin watches as Se-joon grasps at pity points, painting his loving wife as a figure of lifelong devotion and sacrifice to his ambitions and humble background. Sung-won is both amused and impressed by his brother-in-law's performance, and Yoo-jin thinks to herself: "Because… that much was true."
Downstairs, Se-joon's speech continues as he questions his ability to bear the burdens of this nation and its people. He wonders if he should keep putting his wife through this treacherous path of politics, words which pique the reporters' interest.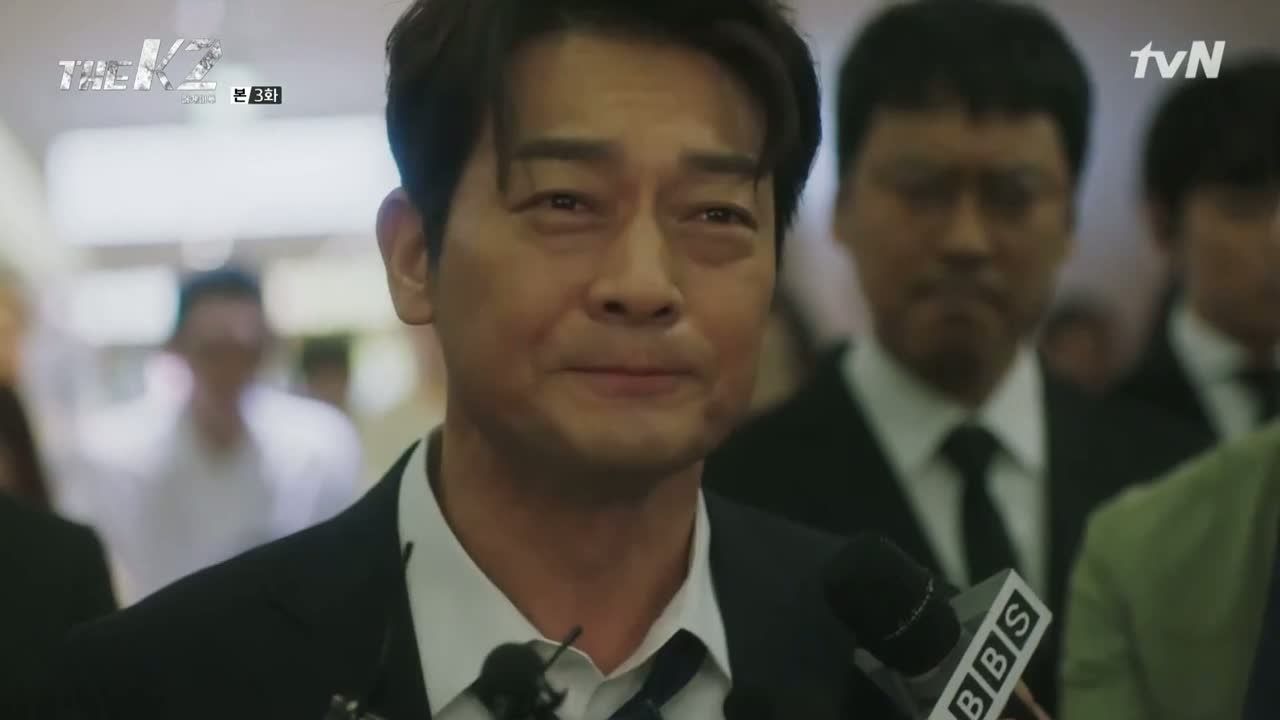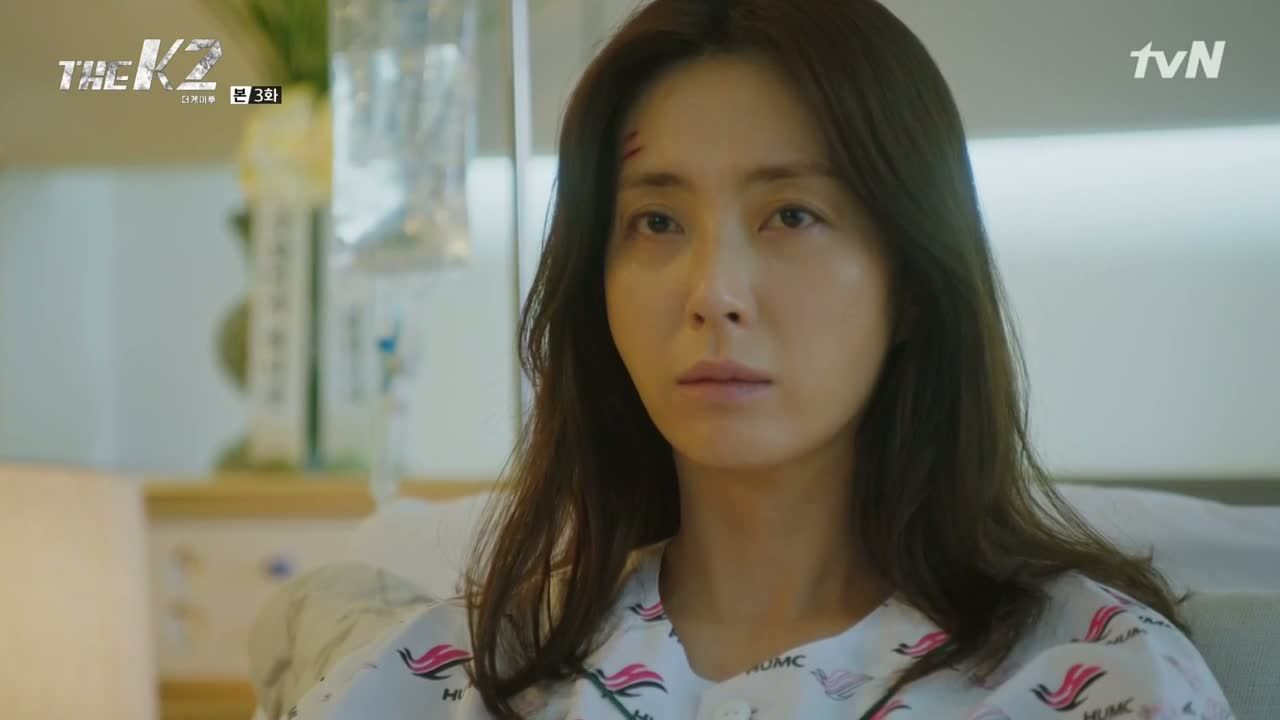 He then collects his voice to declare, "As of this moment, I will… stop all of my political activities regarding the presidential race." Everyone in both the hospital lobby and Yoo-jin's room wait for Se-joon to respond whether this means he will withdraw from the race.
Se-joon keeps his eyes closed and says nothing, and it's in that moment the saddened civilians in the lobby cry out in dissent. He lifts his head to face the reporters and accept their pleas; in exchange for staying in the race, he will change his approach to battle all the evil forces who threaten the lives of the people head-on.
He believes that this conviction is even more important than becoming President, which is an effective way to gain public sentiment. Needless to say, it works as the people chant his name for office, and he bellows that he will stand by the people's side and come out victorious.
Watching Se-joon be hoisted into the air as the crowd chant his name, Yoo-jin smiles over how Se-joon still has feelings even if his morals are gone.
The current events show cover Se-joon's latest announcement, which the assemblyman emphatically claims was Se-joon's personal declaration of war against violence. Unlike the host, he prays that Se-joon stays in the race, calling upon Yoo-jin herself to persuade her husband.
During the commercial break, the host asks if the assemblyman is too strong with his support for Se-joon, but the latter believes that this presidential election is the inflection point for change.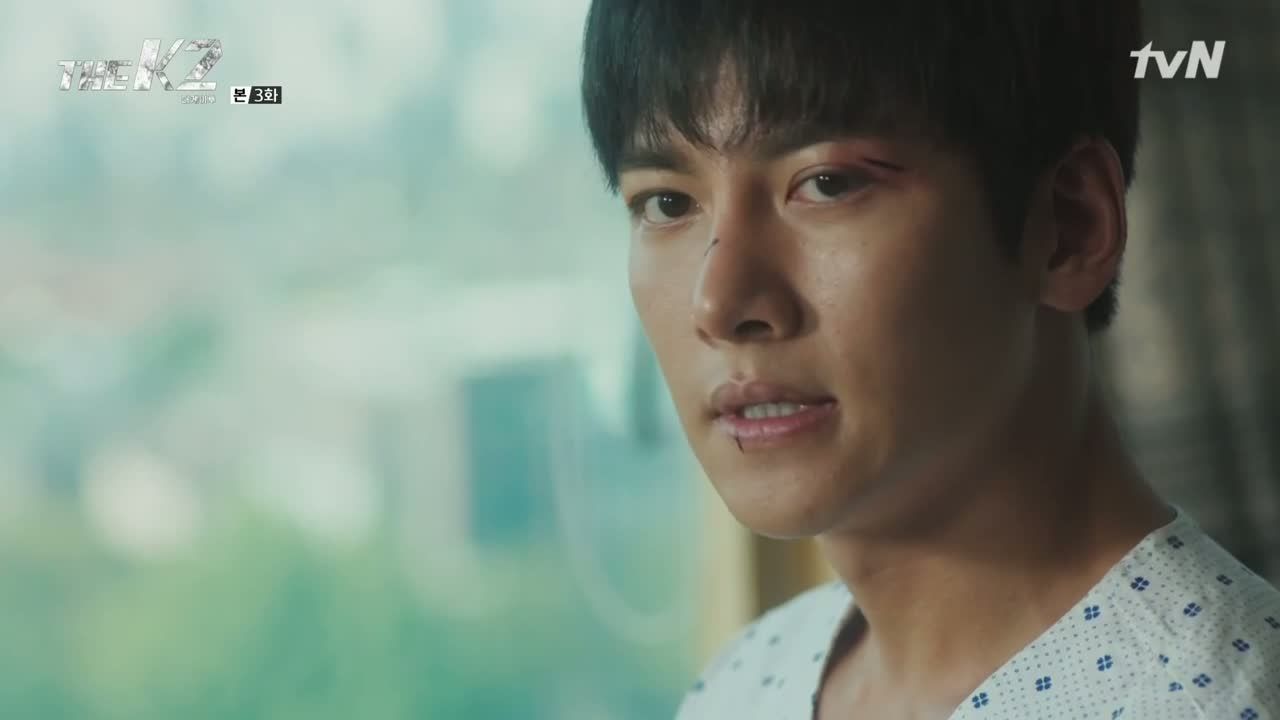 Turns out someone else had seen Se-joon's rousing announcement as well—his political opponent, the ruling party leader Park Kwan-soo (Kim Gab-soo). Representative Park is also amused by the broadcast and decides to head over to the hospital.
Speaking of, Chief Joo presents Je-ha with an identification card under the same name we've come to know Je-ha as so far. Ah, so we don't know his birth name. (It also makes sense since no one has actually called him by name yet. But for simplicity and consistency's sake, we'll keep calling him Je-ha)
Turns out the other Kim Je-ha is overseas, and Chief Joo has gone through the trouble to make sure this identity will check out. The only catch is that he can't obtain a passport with this identity.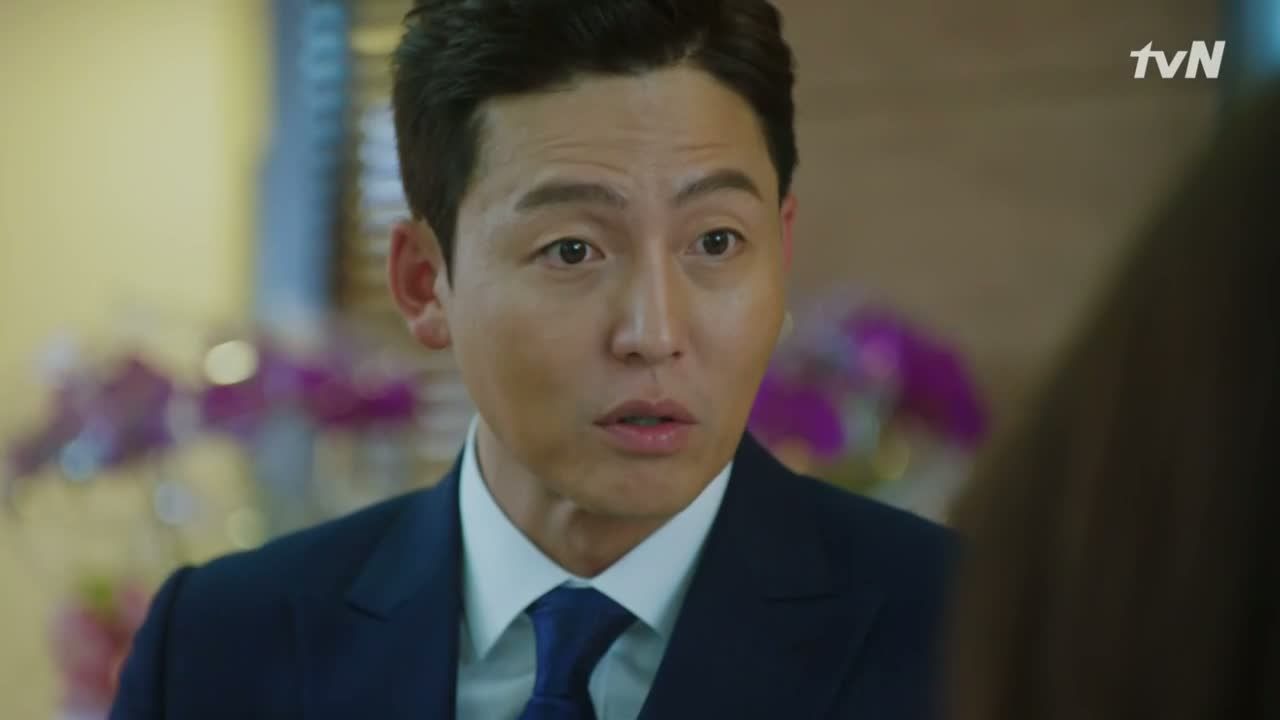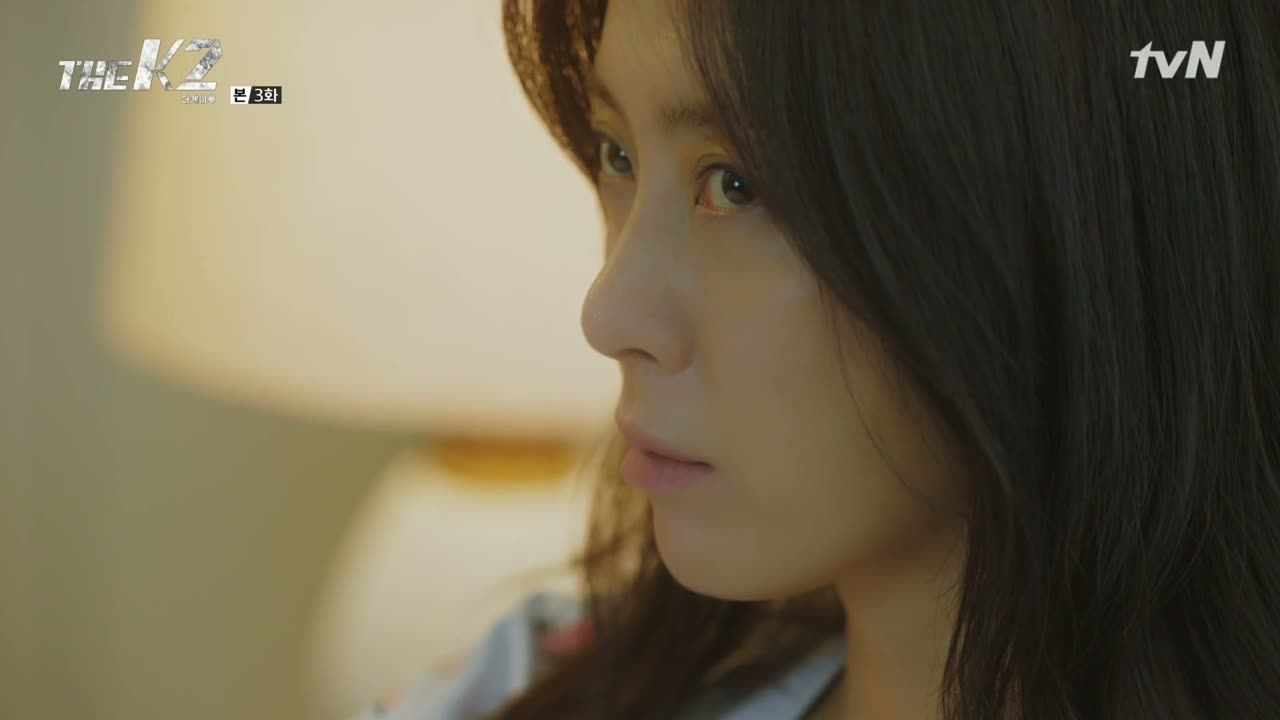 Sung-won believes his big sister is on her way to the Blue House now with Se-joon's emotional speech. She wonders if JB Group has fallen upon hard times lately because she's heard a few rumors through the grapevine. He assures Yoo-jin that her stake in the company is safe and secure overseas, happily claiming that his sister will probably pay him far more than that once she becomes the First Lady.
Representative Park is bombarded by the press when he arrives at the hospital and fields questions asking whether he was responsible for this incident. He exchanges a civil greeting with Sung-won when they cross paths.
Je-ha isn't interested in the offer of becoming Yoo-jin's bodyguard. He doesn't plan on pledging his loyalty to any nation or organization anymore, to which Chief Joo replies that he shares the same sentiment. But this is a job, and one that pays well.
He knows that working under powerful people means that he'll be thrown away as soon as his use is up, though Chief Joo figures he'll throw those people under the bus before then. Je-ha notes how much Chief Joo has changed in the time they haven't seen one another. Chief Joo: "It's the world that's changed."
JSS is no ordinary security organization, Chief Joo continues. Not only do they collect information about JB Group's deepest and darkest secrets, but JSS gathers all kinds of intel on the country from the economy and finance to politics and the media.
The people he's working for aren't to be trifled with—he believes they're headed to the Blue House. And if that happens, Je-ha could be granted a pardon.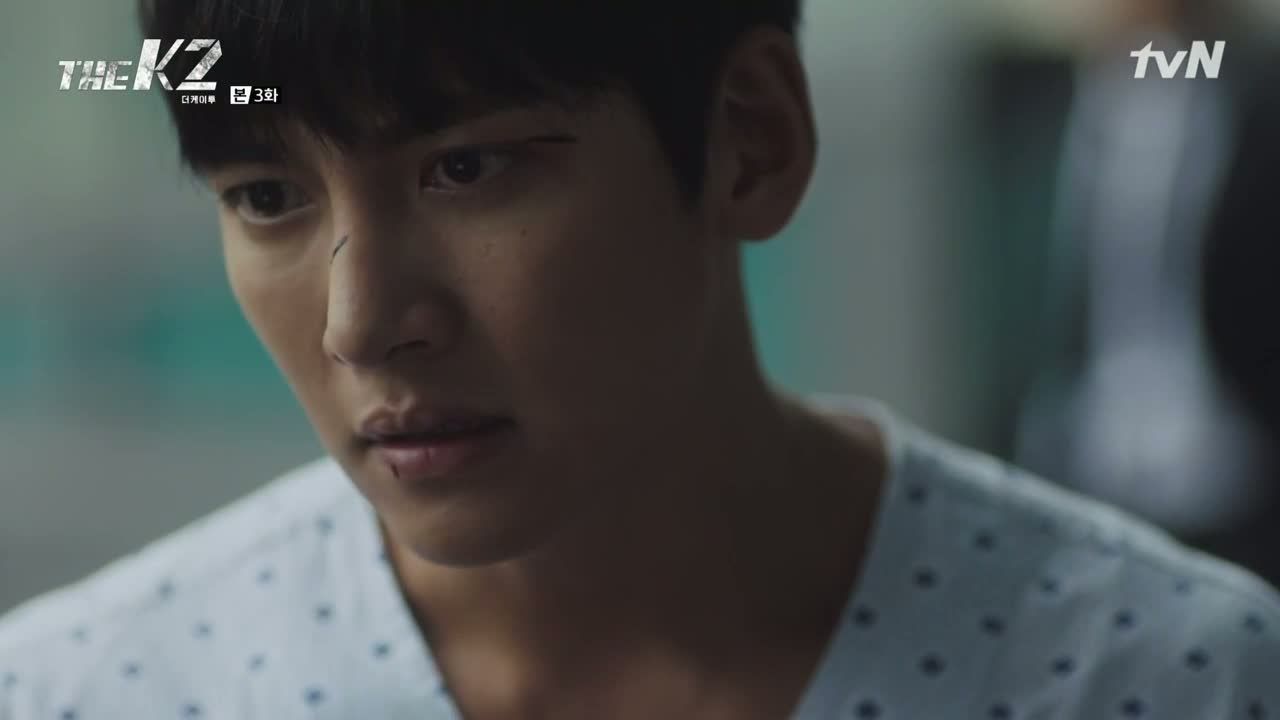 Je-ha sighs that he's tired and useless,and he's a runaway now. Chief Joo fires back, "Why? Because you can no longer kill?" He knows Je-ha suffers from PTSD and reassures him that he was the only one who read the file from Blackstone.
He frankly thought it was odd how Je-ha didn't kill a soul when JSS ambushed him at the factory, to which Je-ha asks why Chief Joo is trying so hard to recruit him. Chief Joo laughs, "Do you think a bodyguard is some agent who kills people?"
He believes that Je-ha's keen instinct and skills will make him an excellent bodyguard. Furthermore, it's not like Je-ha is able to betray his master anymore. It doesn't seem to bother Chief Joo that Je-ha still has that email—instead he asks Je-ha to join the ranks so that they can get to the Blue House and get back at the bastards who betrayed them.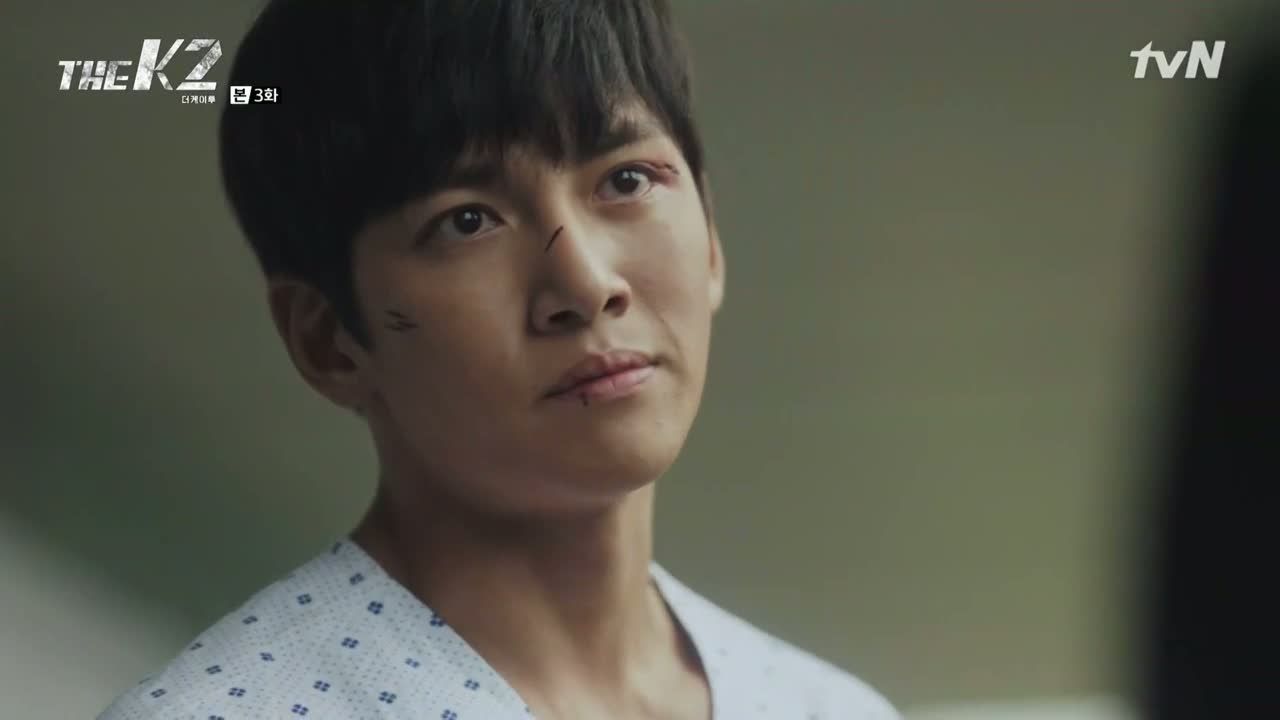 Nothing about that sounds appealing to Je-ha, who had once left this country and swore never to return. He isn't interested in working under anyone either. So Chief Joo asks that Je-ha join and stay in JSS until the election is over, at the very least. If he does, he doesn't have to keep running away from the authorities while he's in Korea.
But Je-ha is burned out and holds a jaded perspective on the world—as long as no one messes with him, there won't be any deaths. As for the email, he's erase it once the presidential election is over.
Yoo-jin's hospital room is adorned with bouquets when Park Kwan-soo arrives. He comments on how rude it was for the other officials not to pay her a visit in person, especially if they've had her cooking.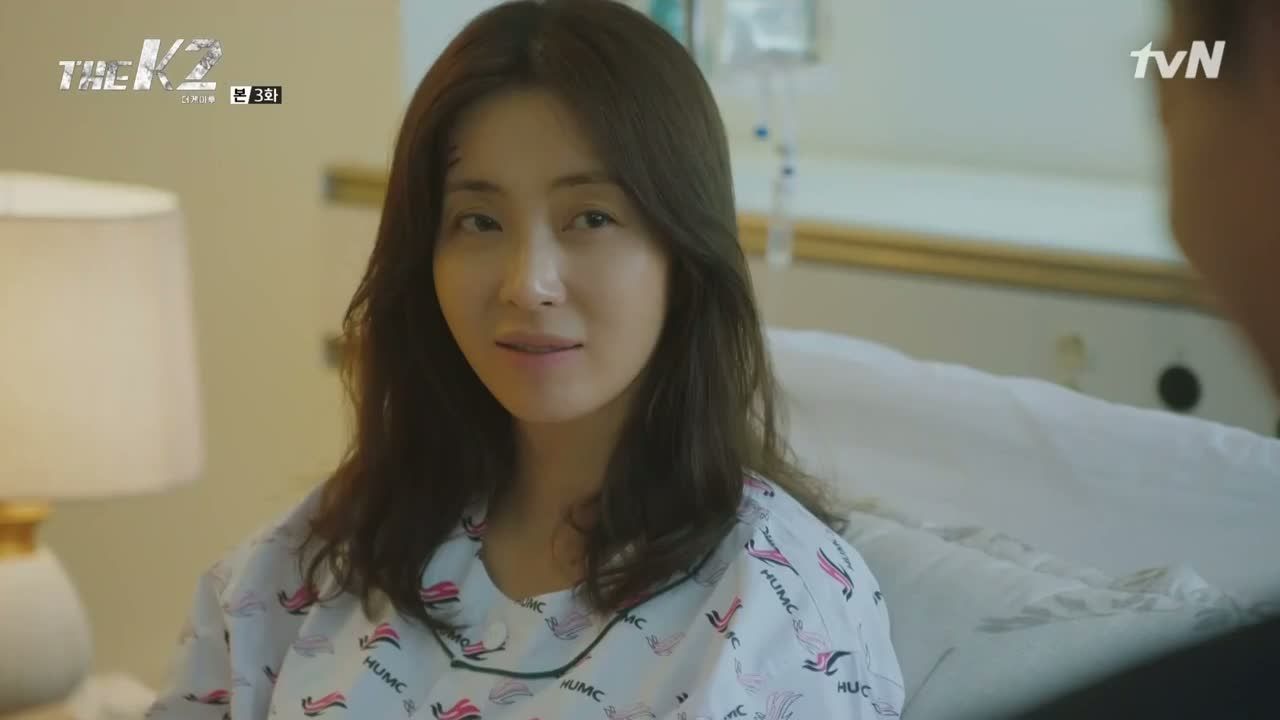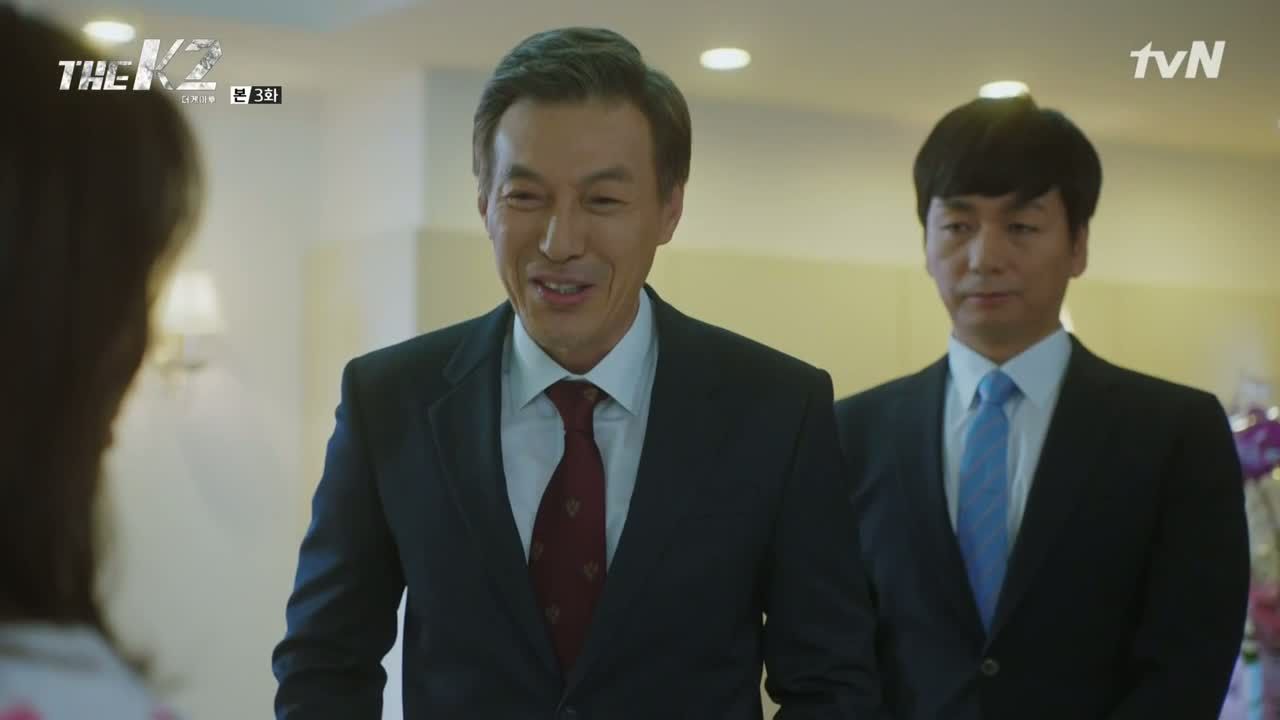 But Yoo-jin delicately replies that they wouldn't have bothered to have a humble meal like cheonggukjang (fermented soybean soup), but then remembers how Representative Park did come by often when her late father was still alive.
She adds that she doesn't serve the soup anymore either because of the smell, a burn Representative Park takes in stride. He can dish it back too, noting her late father's forethought in appointing her younger brother in the CEO position over her. I do enjoy how both secretaries snicker at their bosses' insults.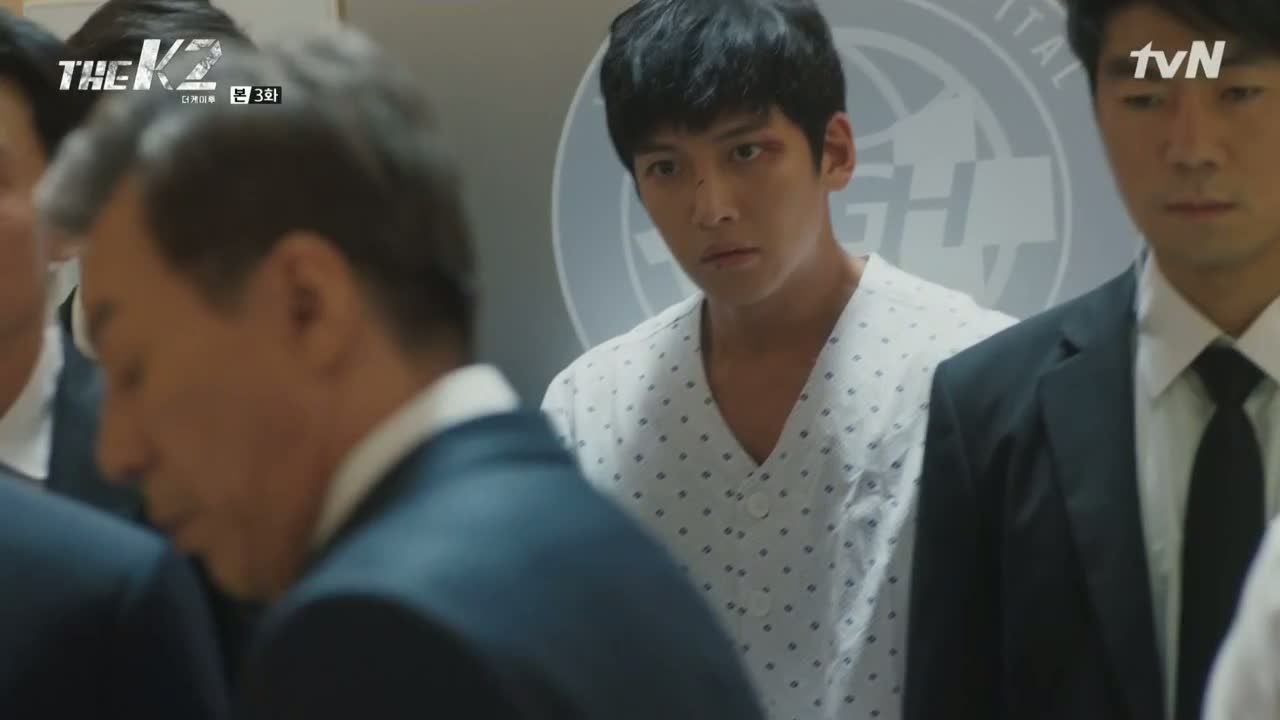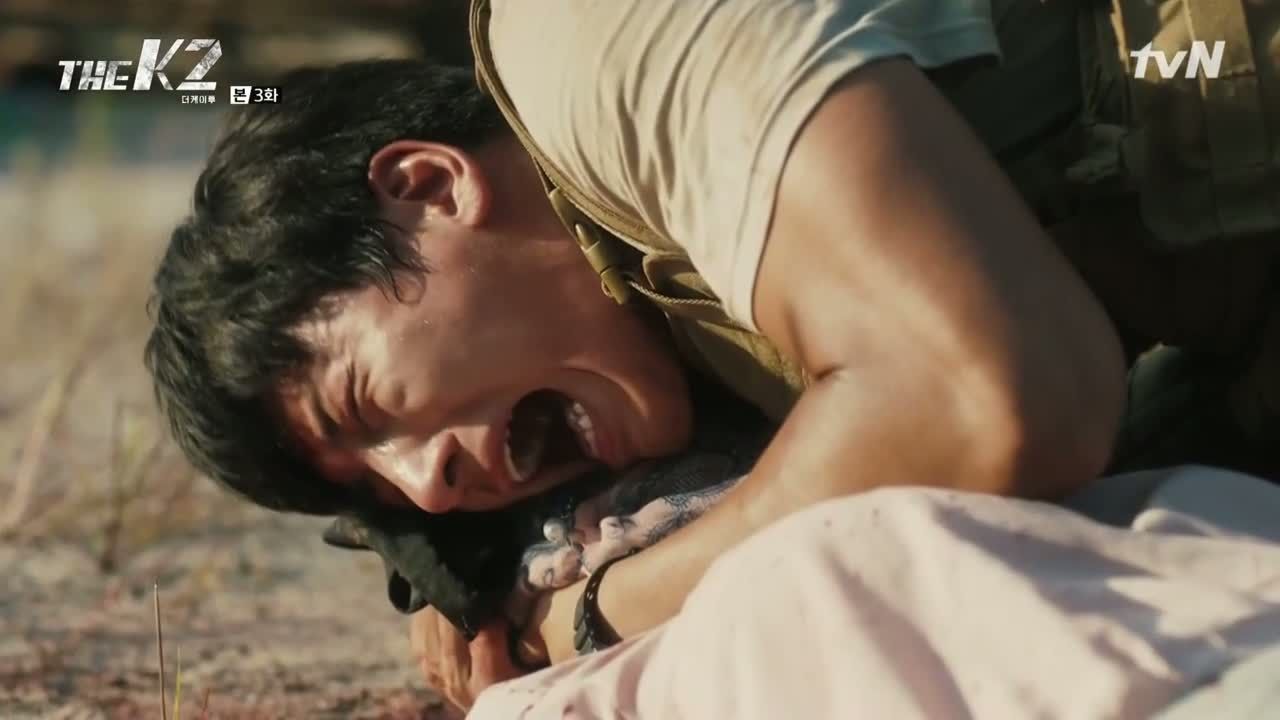 Park Kwan-soo climbs into the same elevator as Je-ha whose eyes open wide in recognition. His mind flashes back to a memory of him dropping a gun and sobbing over a body. Is that… Rania?
Je-ha collects himself and spies a gun in an officer's holster. He assesses the situation before knocking aside two bodyguards, grabbing the gun, and shooting a guard at point-blank range.
The camera spins as he pushes the officer away and kicks him down. He twirls the bodyguard around and shoots the cop, then the guard protecting Representative Park followed by another bodyguard behind him. He raises the gun to Park Kwan-soo's quivering face.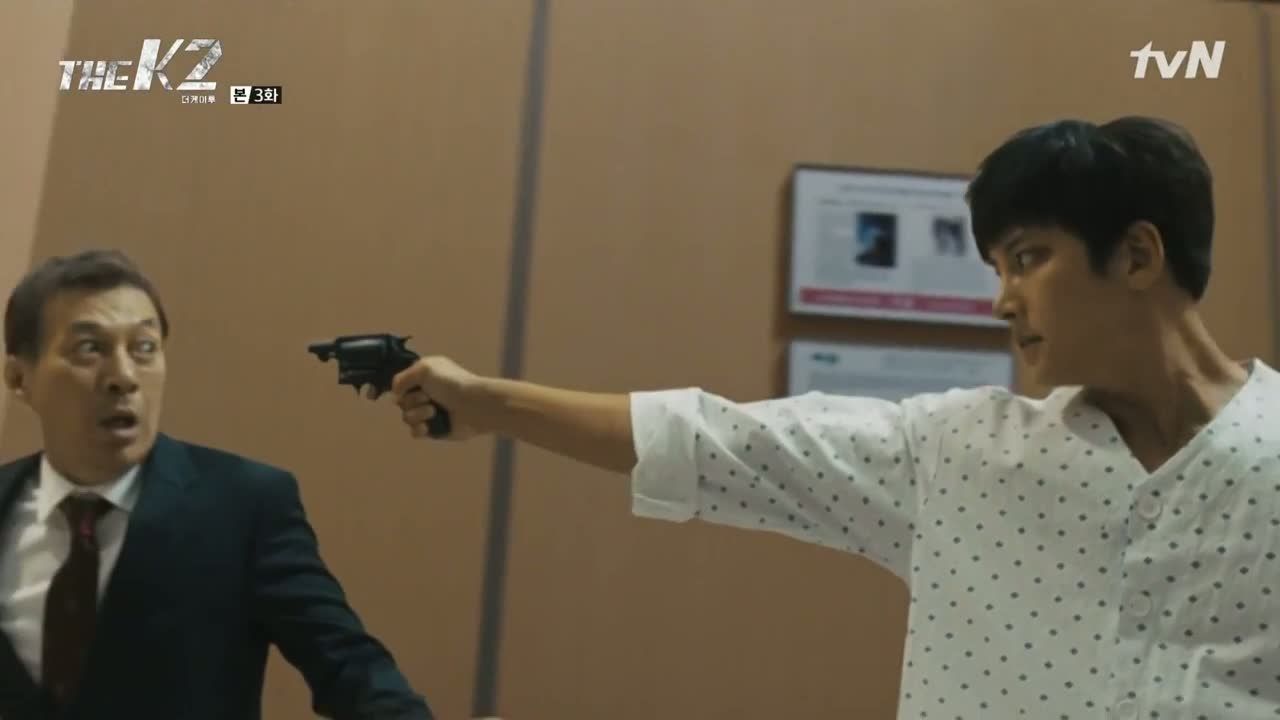 COMMENTS
More life-threatening encounters, eh? As much as I enjoy getting wrapped up in seeing baddies trembling in the face of a barrel of a gun, I must admit that we haven't traversed that much narrative ground in the past three episodes. Don't get me wrong—the action sequences are fun to watch (even if the graphics in the elevator fight were a tad cheesy) and we're learning more about Je-ha's past than I would've anticipated.
It's that there are times when the story would move just a tad quicker, especially since we've yet to be introduced to the code name in the show's title. Honestly, it's a minor complaint when I look at the show as a whole, though it's hard to shake off the worry that there may not be enough plot to drive the story through sixteen episodes. Sure there's plenty of action to keep our eyes occupied and for the show to live up to its bodyguard-action categorization, but we all know how strenuous and tiring those scenes must've been for our lead Ji Chang-wook.
You can attribute that worry to the writing and some similar brushstrokes between The K2 and Yong-pal. Namely we have another heroine locked away for the first few episodes, and we saw so little of Anna in this episode following her screams that ended the first week. Not only that, the imminent threat of the email wasn't picked back up again until Je-ha's conversation with Chief Joo, whose words placed more precedence on Je-ha's residential status. If anything, I wish there would be a greater sense of urgency behind the threats made so that we can feel the tenseness during the full hour, and not just the buildup for the action sequences.
Still, the story is moving along because Je-ha has been extended an offer to join JSS. I appreciate that we did get a few flashbacks into Je-ha's past that can explain his current jaded outlook on society and weariness. I frankly think it was silly that Chief Joo had to dig up confidential files in order to confirm that Je-ha suffers from PTSD because you would think he'd know that an active duty soldier would suffer from some kind of lasting psychological trauma after serving in a warzone. And while we might know just what was behind Je-ha and Chief Joo's earlier fallout, it is interesting to know that Chief Joo harbors his own interests and plans for revenge. It's rather naive of him to think that ambitious folk like Se-joon and Yoo-jin would reward his loyalty if for whatever reason that very loyalty got in the way of their goals, but it seems Chief Joo is determined to meet his own aims before that happens.
So Je-ha may not have anywhere or anyone to pledge fealty to, and would rather be a lone man on the run. But I'm sure it'd be nice if he could have a name he could claim as his own and have a place to call home.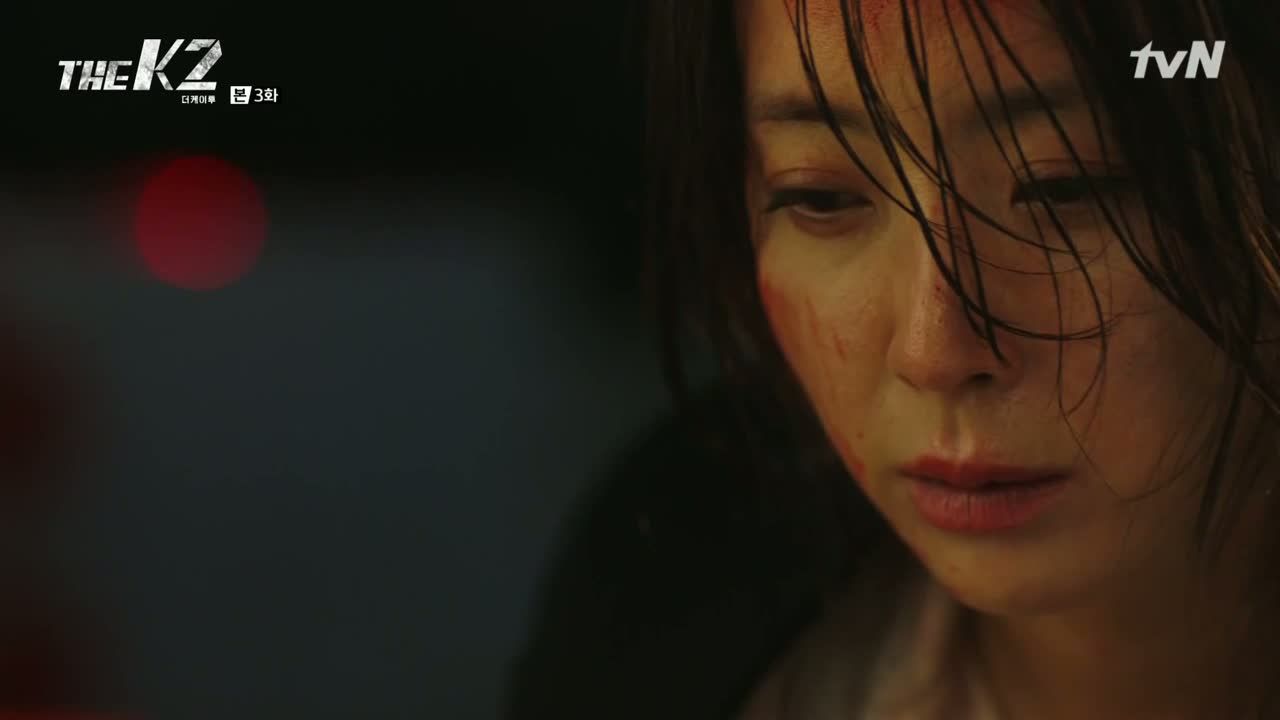 RELATED POSTS
Tags: featured, Ji Chang-wook, Song Yoon-ah, The K2, Yoon-ah