The K2: Episode 5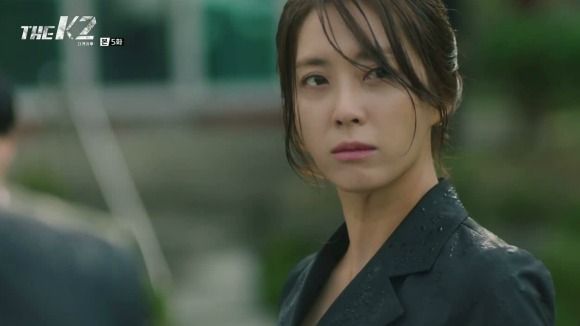 Ruling the political sphere takes an iron fist, but when all the world is made of trust funds and unfaithful relationships, Yoo-jin begins to realize just how fragile her life could be. As her enemies encroach on her lifelong goals, protecting what's hers will only become more important to secure her future. And while gaining someone's trust is never easy, she at least has one bodyguard she can depend on, even if his presence makes her both safe and scared for what may come next.
EPISODE 5 RECAP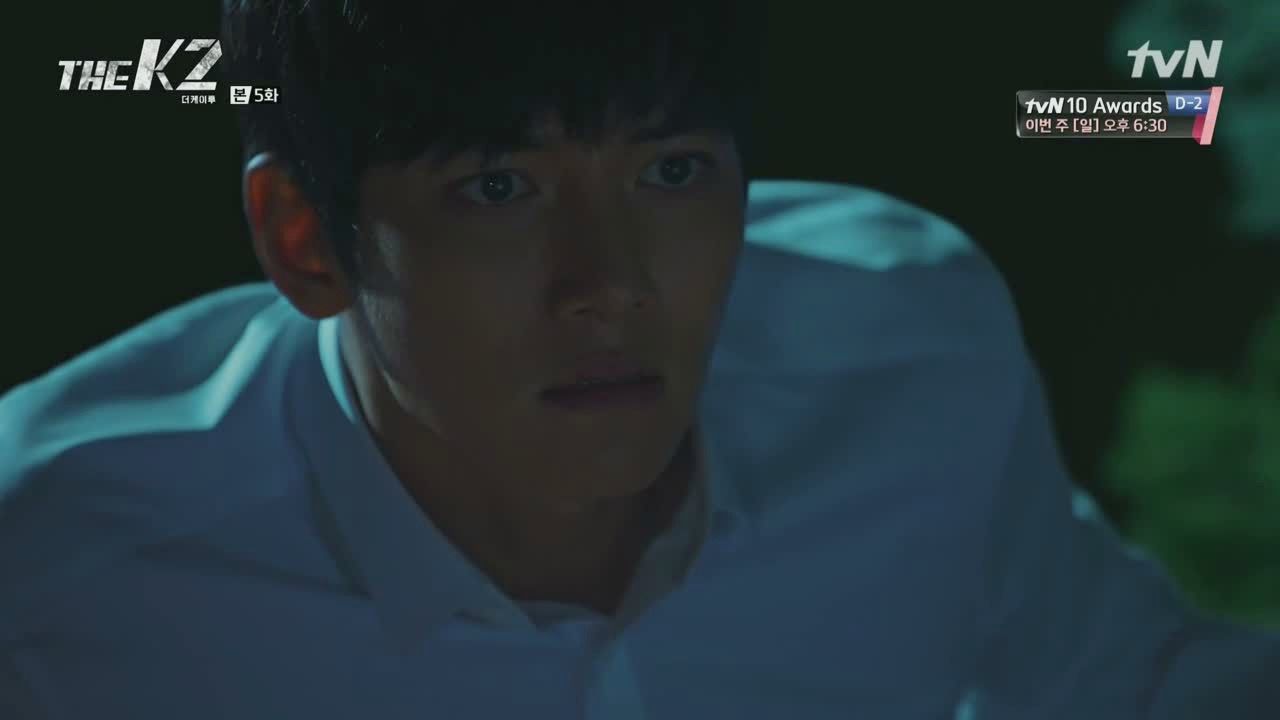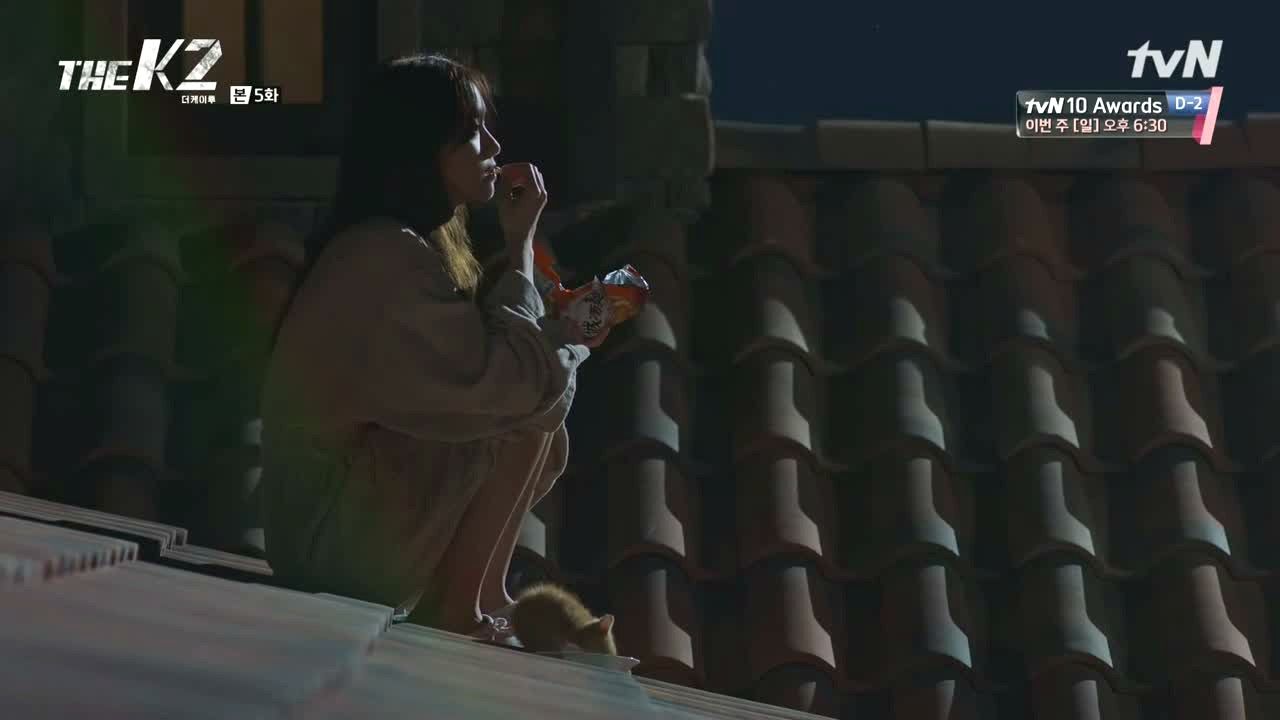 Upon noticing a shadow on the rooftop, Je-ha tries calling Mi-ran. There's no answer, so he hops across and peers over the roof… to see Anna nibbling on uncooked ramyun. She isn't alone either, as the kitten eating by her feet paws at her for more food.
But Anna denies the petite feline of the noodles, replying that it's too dry—the same words Je-ha told his stray kitten in Episode 1. She eventually gives in and offers up some chewed-up noodles, to the kitten's delight.
Je-ha watches on with a warm smile as Anna sends the kitten off to its mother. But then Anna immediately breaks down sobbing, recalling her mother's final moments, and Je-ha sits and waits where he is.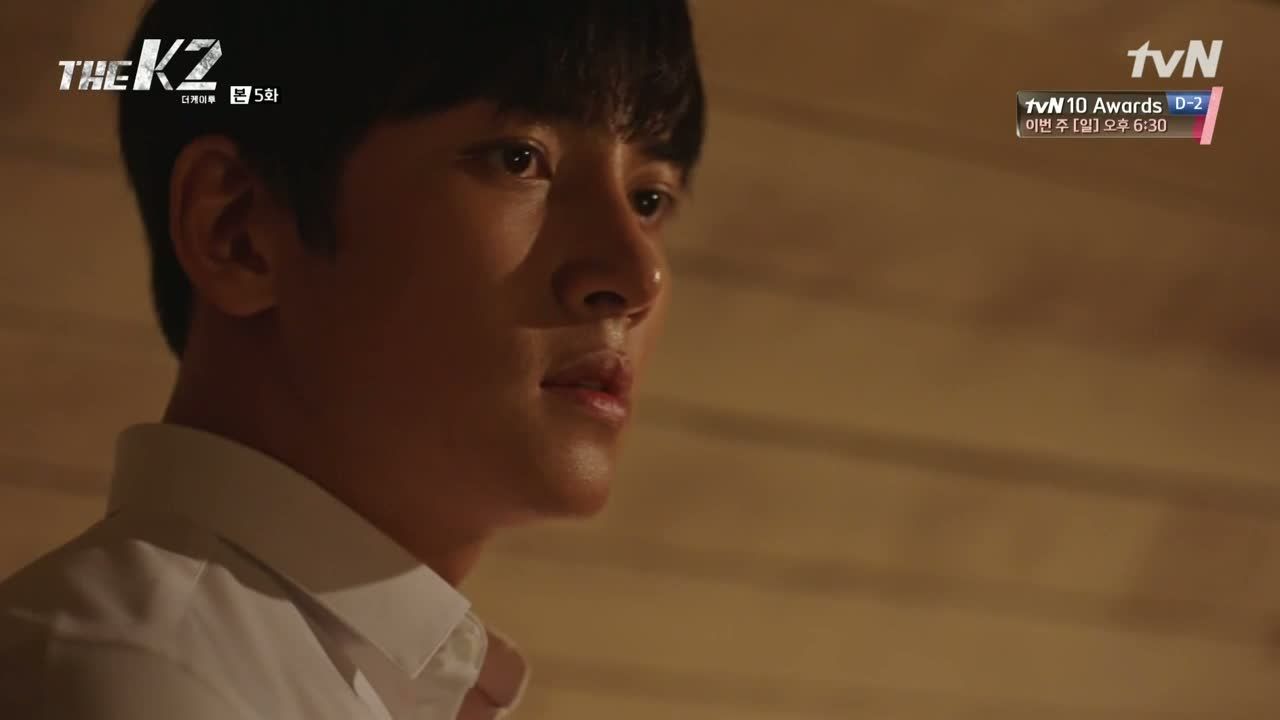 He follows Anna back inside as the latter checks the camera before collecting the thermal blanket acting as a heat mass. She carefully slips back into bed, leaving Je-ha struggling to crawl into the attic.
He first checks on Anna, and upon seeing the thermal blanket, he quietly chuckles at the brilliantly simple switcharoo tactic. Among the piles of books in the room, he picks up an old photo of a young Anna in happier times with both of her parents.
The following morning, Mi-ran kicks herself when she realizes that she's missed Je-ha's call last night. She wonders what hurry he could've been in on his very first night, then rushes into the kitchen to fix him a homemade meal.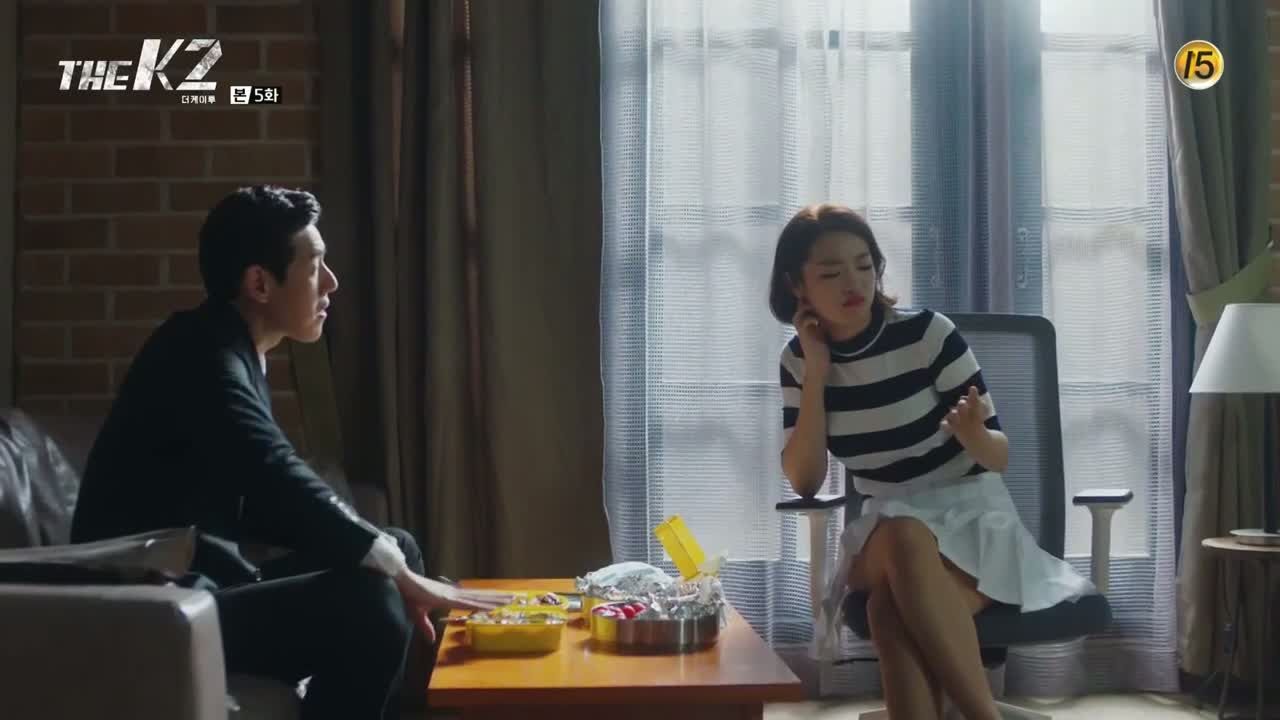 Unfortunately for her, Je-ha is long gone when she drops by the security room all dolled up. Which means she has to watch the other bodyguard (the Special Forces hoobae) K1 wolf down that food instead.
Mi-ran worries that Je-ha will be tired after his night shift, which prompts K1 to ask if she's still feeling hot from last night because he saw her on the computer monitors. Oh no, dude—that makes you sound like a perv.
And that's exactly how Mi-ran takes it, reeling in disgust before storming out.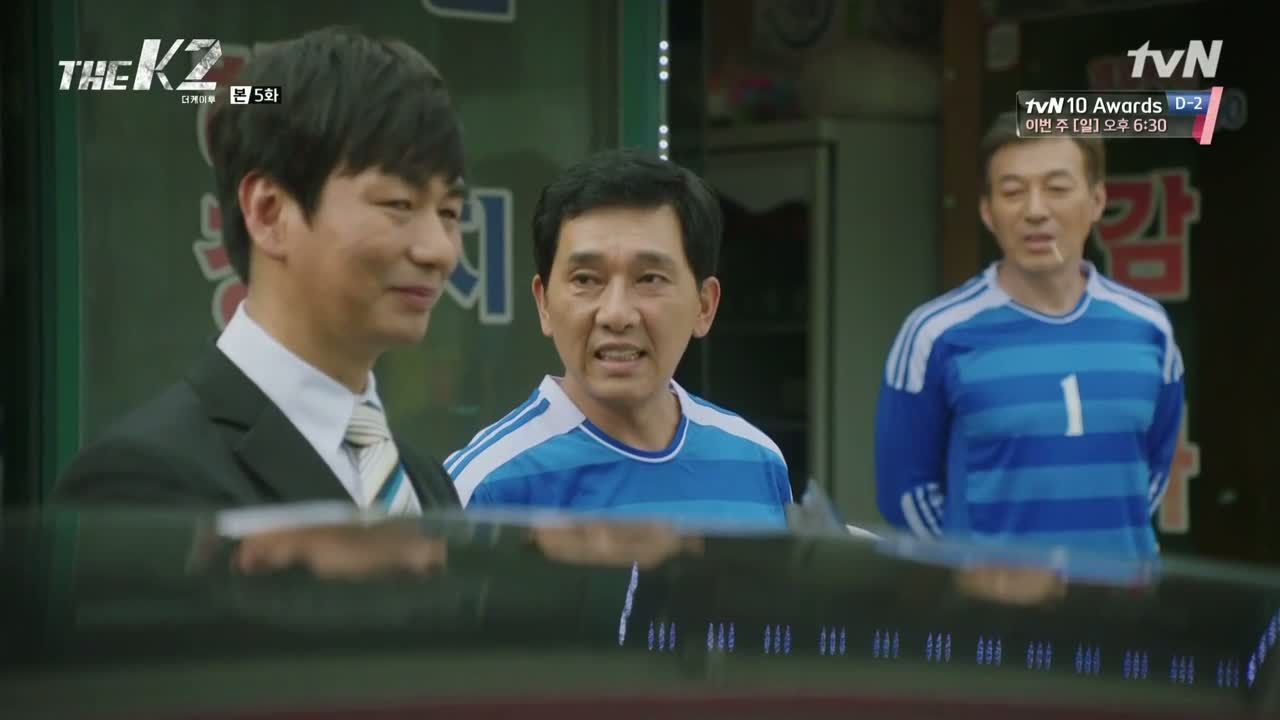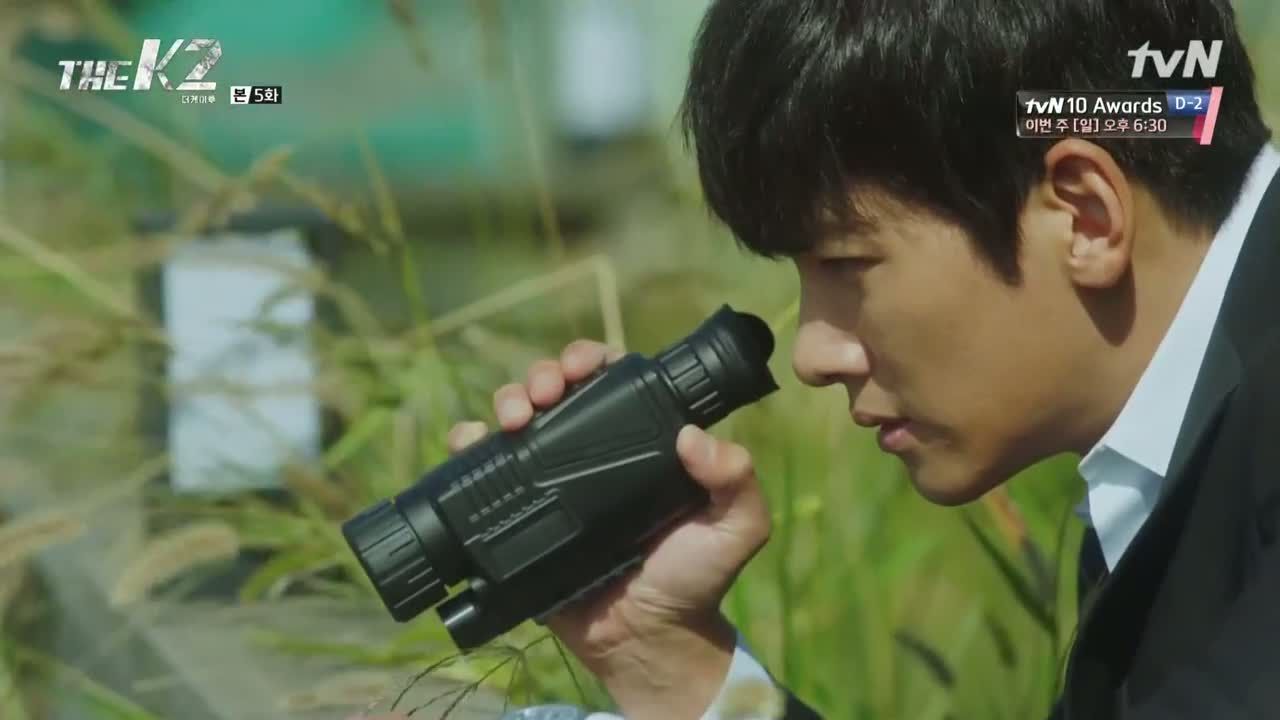 Following a post-soccer game lunch, Representative Park sends each assemblyman off with a box of vitamins which are filled with wads of cash. His secretary informs him about the recent death of Yoo-jin's aunt, Choi Sun-ja, whose husband runs an international finance conglomerate.
Representative Park believes attending the funeral will be a wonderful opportunity, and his departure is witnessed by Je-ha, who watches from above.
As Secretary Kim does Yoo-jin's makeup for the funeral, the latter wonders if her aunt's death sets a precedent for those who die childless. Despite her great wealth, her aunt died alone in a sanatorium, and Yoo-jin claims she only looked after the old woman in her final years in order to acquire her JB Group shares.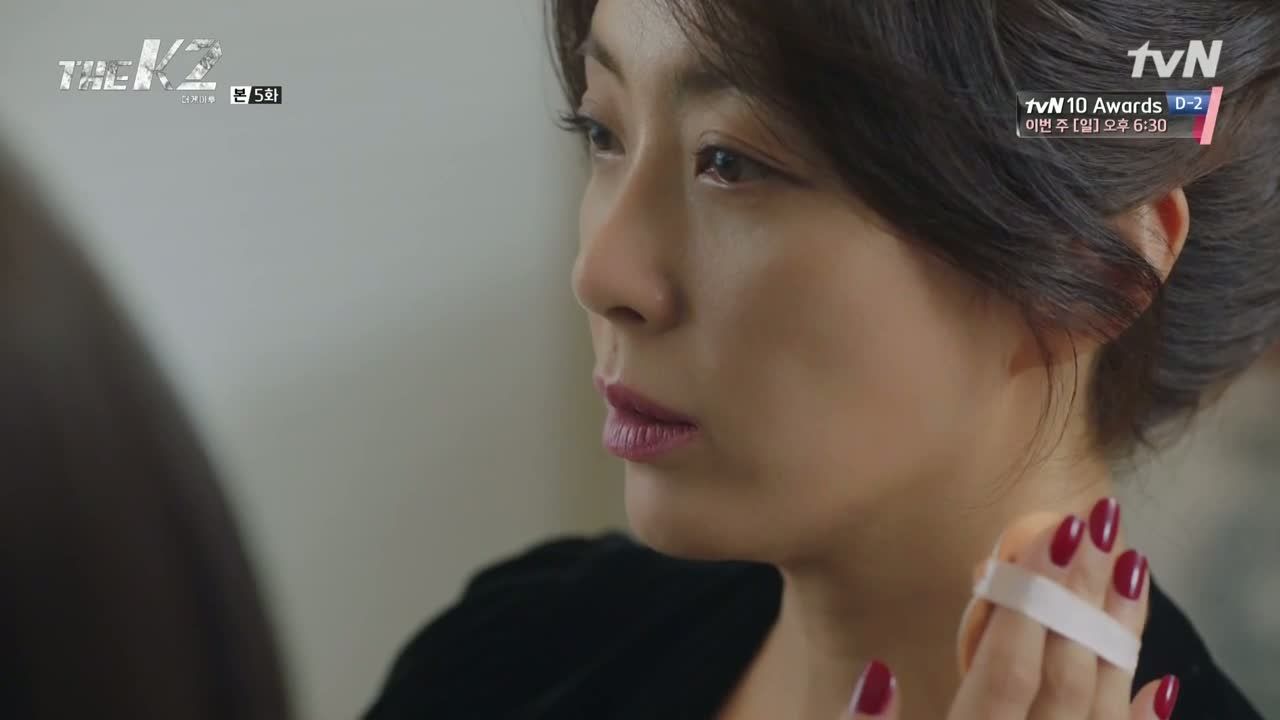 Secretary Kim disagrees, believing that both Yoo-jin and her aunt cared for one another. Yoo-jin sees their relationship as a "misery loves company" situation, chuckling to herself that she has no niece of her own. Her deceased aunt will look so pale today, she notes, though that will be of use to Yoo-jin today.
Je-ha is pulled back onto the road by Chief Joo when he arrives at the office. In the car, Chief Joo remarks how Je-ha's revenge against Representative Park will be a slow play. Right now, they're headed to pay their respects to their employer and the death in her family.
All the JSS agents are barred entry per the family's request, though Representative Park drives on in. Yoo-jin and Se-joon are on their way as well, as the latter comments on how happy she must be to acquire her late aunt's shares.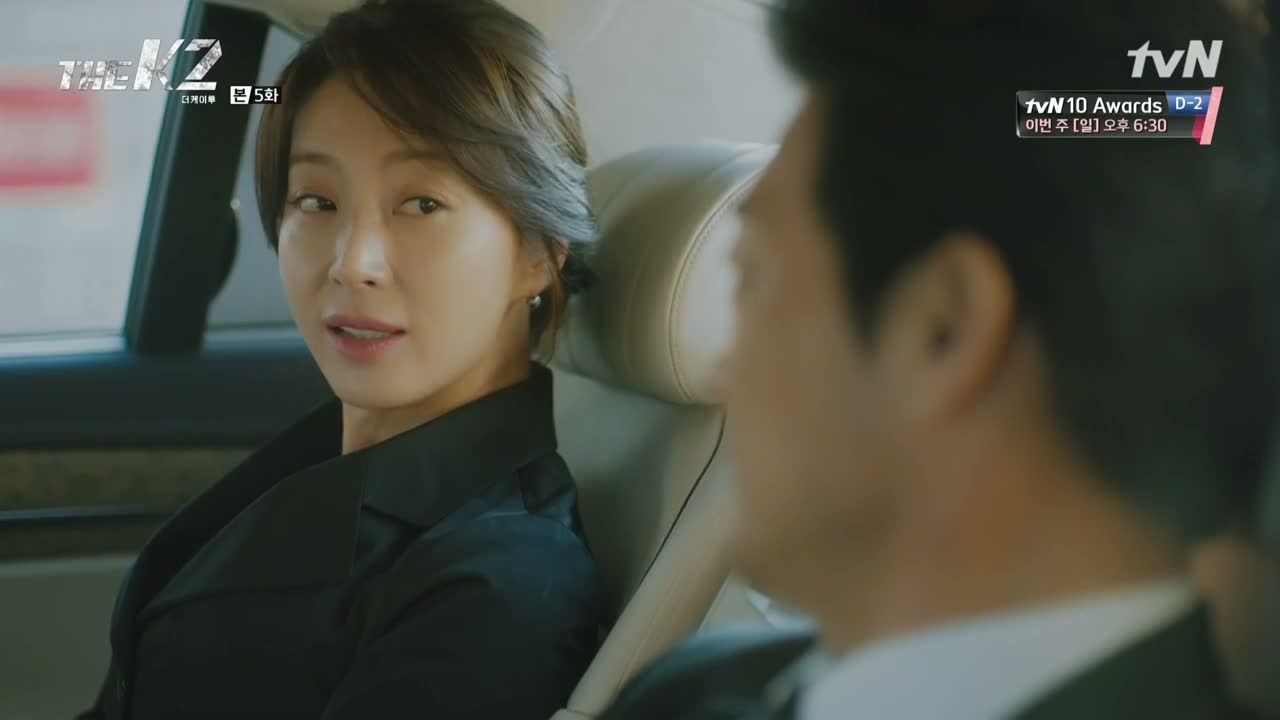 Yoo-jin isn't so sure since her aunt leaves behind a husband and son whom she knows won't easily hand over that stock. It doesn't matter to her if that son isn't related to her aunt by blood, since she thinks all sons tend to be pathetic. Oof, burn.
Chief Joo fills them in once they arrive and expresses his concern that the stringent security doesn't allow the JSS to protect them during the funeral. Yoo-jin doubts that anyone would dare to attack them while Se-joon is with her, but since she is allowed two employees, Chief Joo sends in Je-ha and Team Leader Seo.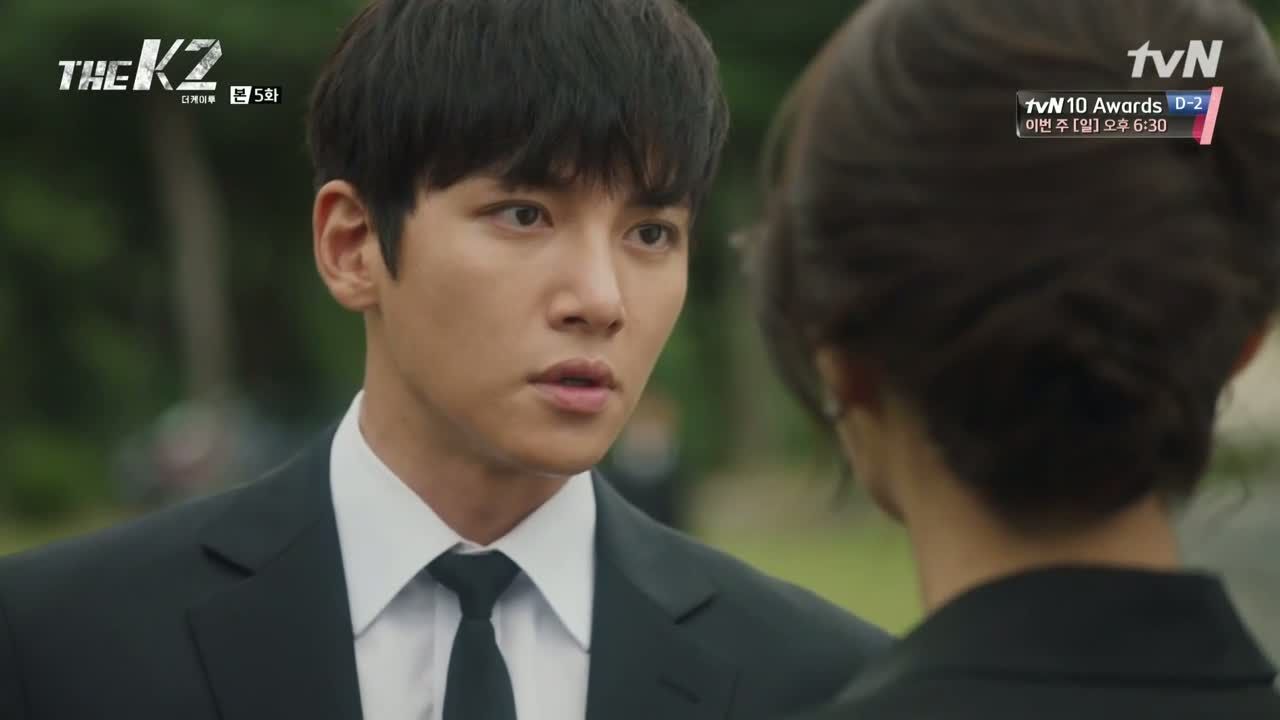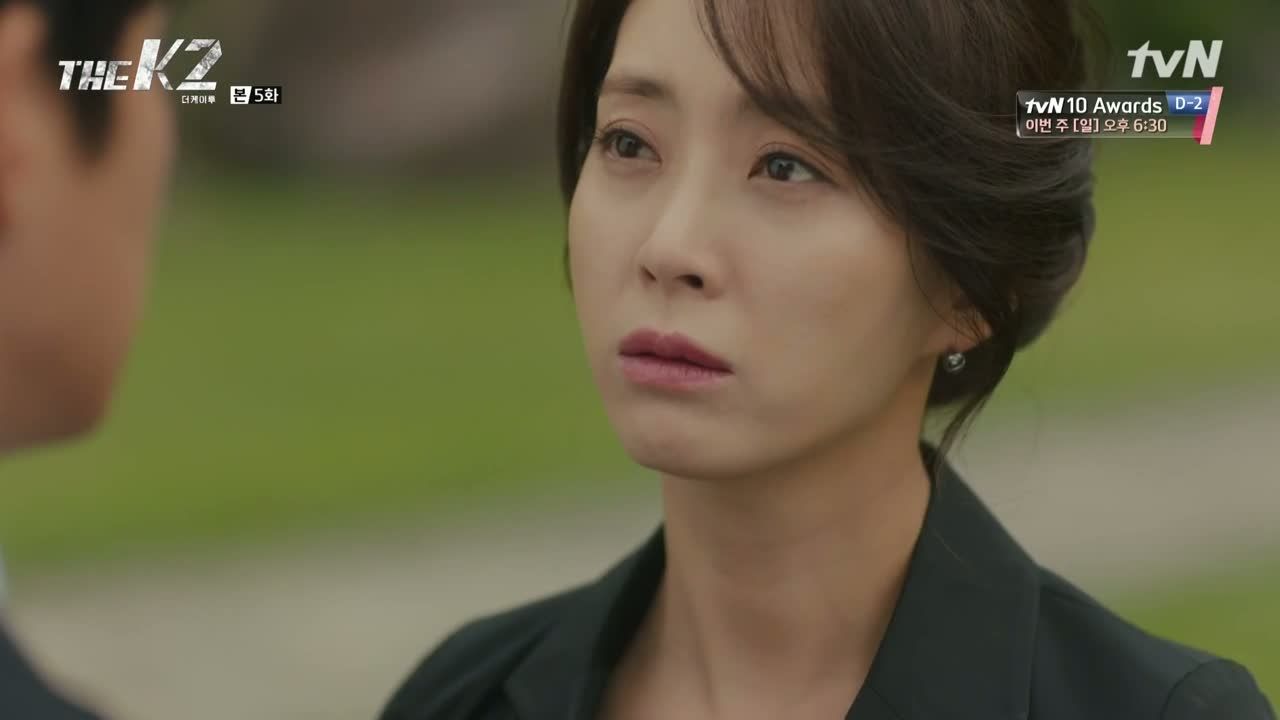 After Yoo-jin and her husband pay their respects, Je-ha grabs a moment with Yoo-jin alone to slip an item into her purse. He instructs her to press it once if she thinks something is off so he can listen in, twice if she's in danger. When she asks, "And if I press it?" Je-ha replies "Who knows?"
We learn that the aforementioned item is a specialized pen with a limited range in reach. Inside, Yoo-jin sits in a locked room with the bereaved family along with her half-brother Sung-won, his mother, and his father-in-law. The attorney presents a briefcase containing Choi Sun-ja's will, though confesses that someone present here has the key.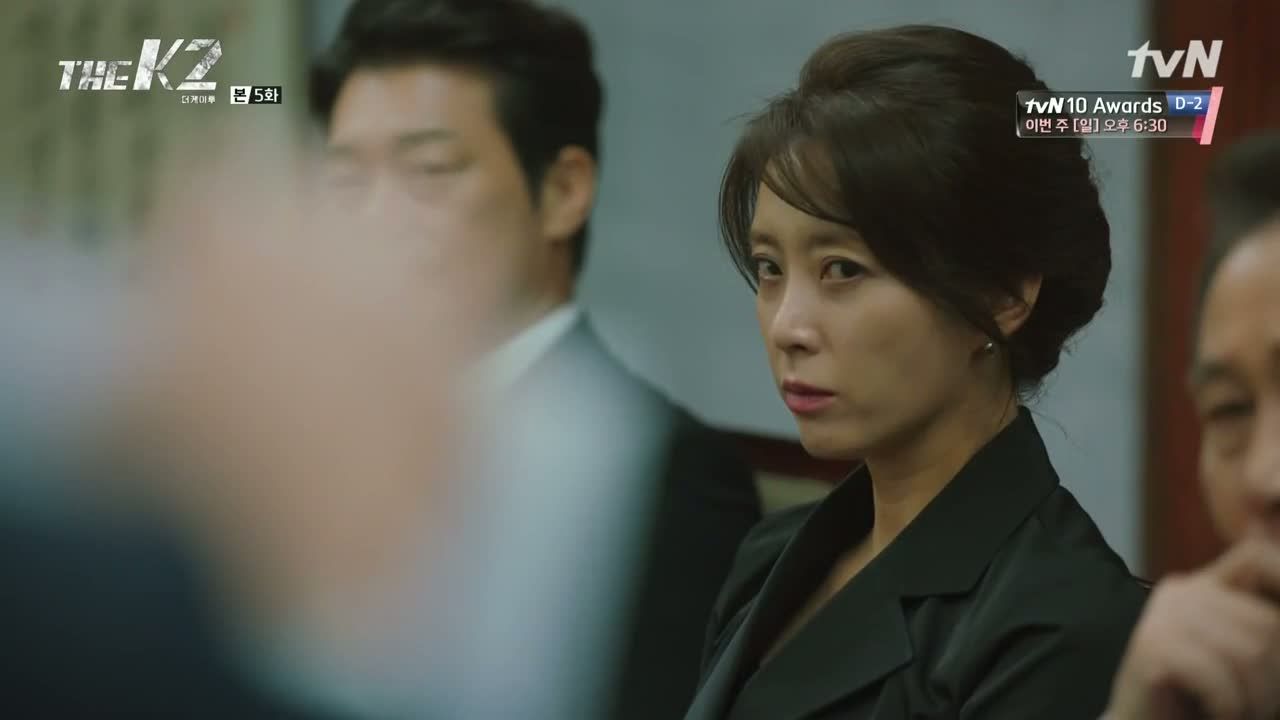 Everyone in the room turns to Yoo-jin, who realizes that the entire family was aware the key was in her possession. While the attorney reads the will aloud, Yoo-jin takes out the pen Je-ha had given her.
After the attorney is sent away, Yoo-jin presses the button once so Je-ha can listen in. It turns out Choi Sun-ja left her entire fortune to Yoo-jin's non-profit organization, and Sung-won's mother remarks how Yoo-jin can't have everything, notably the presidency and JB Group.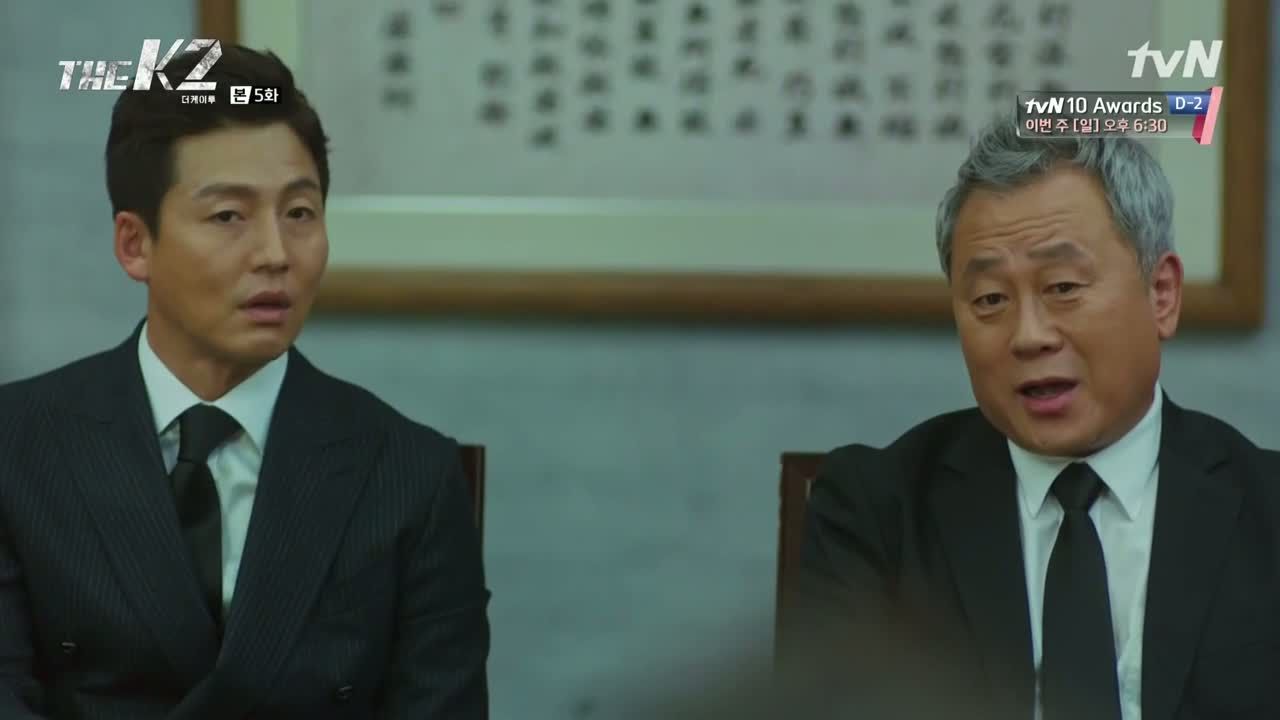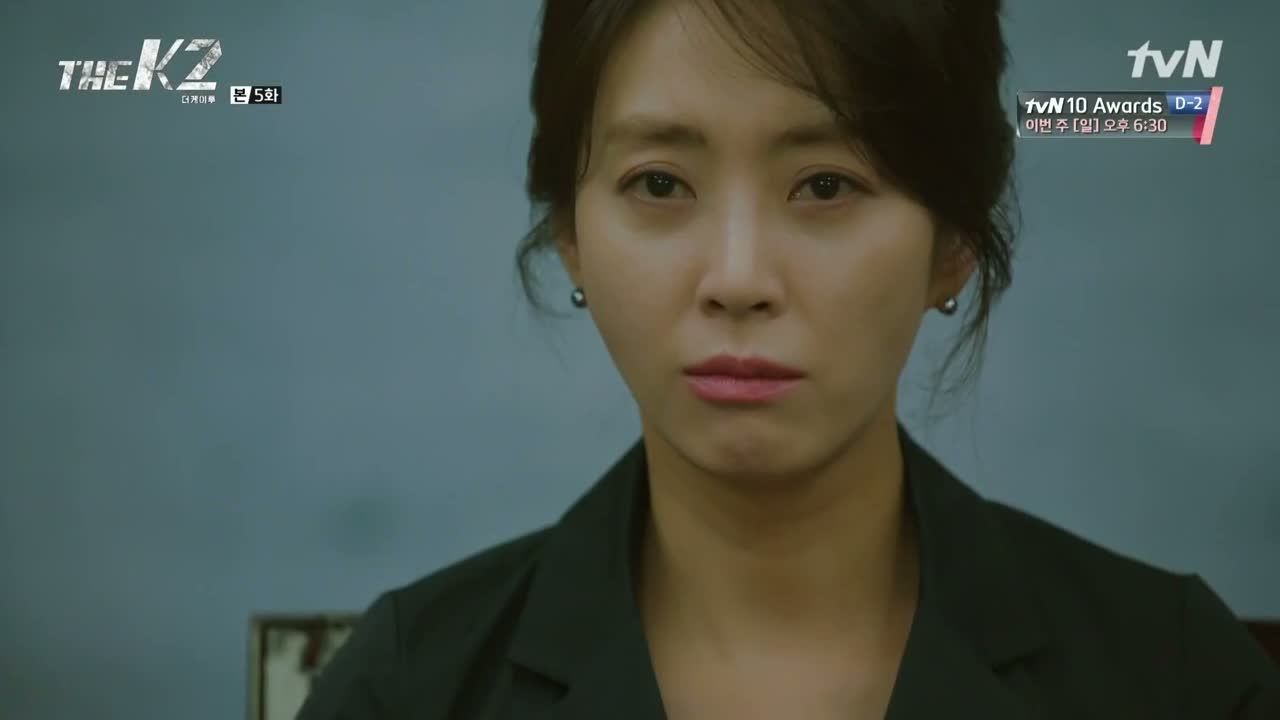 It's an open secret that Yoo-jin is using the JSS to monitor JB Group, though Sung-won jumps to his noona's defense saying that she's just looking out for him.
But we know that Sung-won would want those funds to circle back to the troubled JB Group, and his father-in-law is prepared to see that happen. How about Yoo-jin sell both the JB Group stock she'll acquire from her aunt and the shares her scholarship foundation already holds to him? If she does, he'll give those shares to his son-in-law.
He's offering double the stock's current value, believing that should be more than enough to pave the way into the Blue House.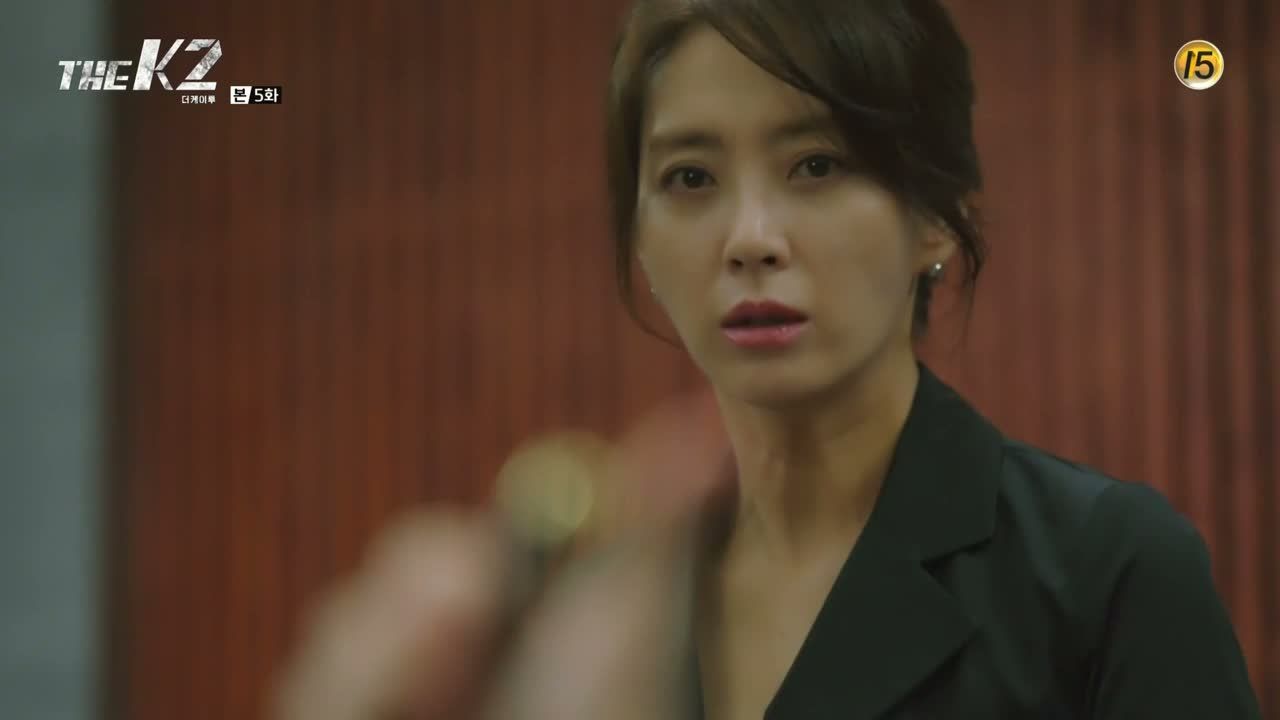 Yoo-jin can hardly believe her ears as Sung-won's father-in-law ups his offer to triple the stock's worth. Se-joon thinks it's a good offer, but it takes all of Yoo-jin's willpower to reply in a level voice that she has no right in selling off a non-profit organization's shares.
Her smile drops as she's threatened how her scholarship foundation will soon call for an urgent board of directors meeting where they will appoint a new CEO. Yoo-jin angrily rises from her seat, accidentally sending the pen into Sung-won's hand.
Sung-won clicks the button, which cuts off the feed to Je-ha's radio. Back inside, Yoo-jin says any decisions made during a board of directors meeting without the CEO present is null and void. To that, Sung-won's father-in-law replies that they plan on dismissing her from her position first, then seek to reinstate her after they sell the JB Group shares tucked within the scholarship foundation.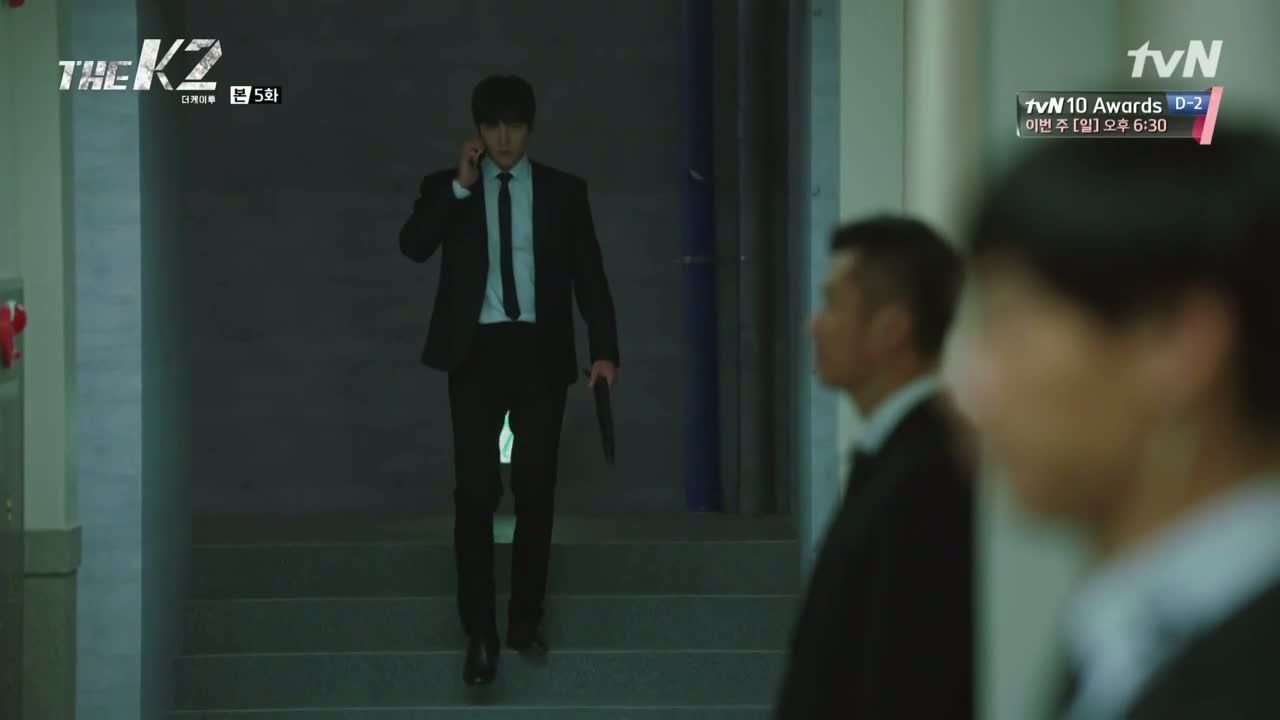 Furthermore, Sung-won's father-in-law will financially support Se-joon's presidential campaign. Yoo-jin grabs her phone, only to be told it wouldn't work in this room. As the situation sinks in around her, Yoo-jin bursts laughing, dumbfounded by the absurd trap she's stepped into.
She declares that her father worked to the bone to build up what JB Group is today, and outright argues against Sung-won's mother whom she feels is no better than a former secretary her father took in as his mistress.
Outside, Je-ha worries that something might be going awry, though Team Leader Seo believes it's your run-of-the-mill chaebols fighting over an inheritance. But Je-ha can tell that Yoo-jin is too proud to let her ambitions be bought, so he climbs out of the car with an umbrella in hand. Tell me he's about to stir some shit up in here.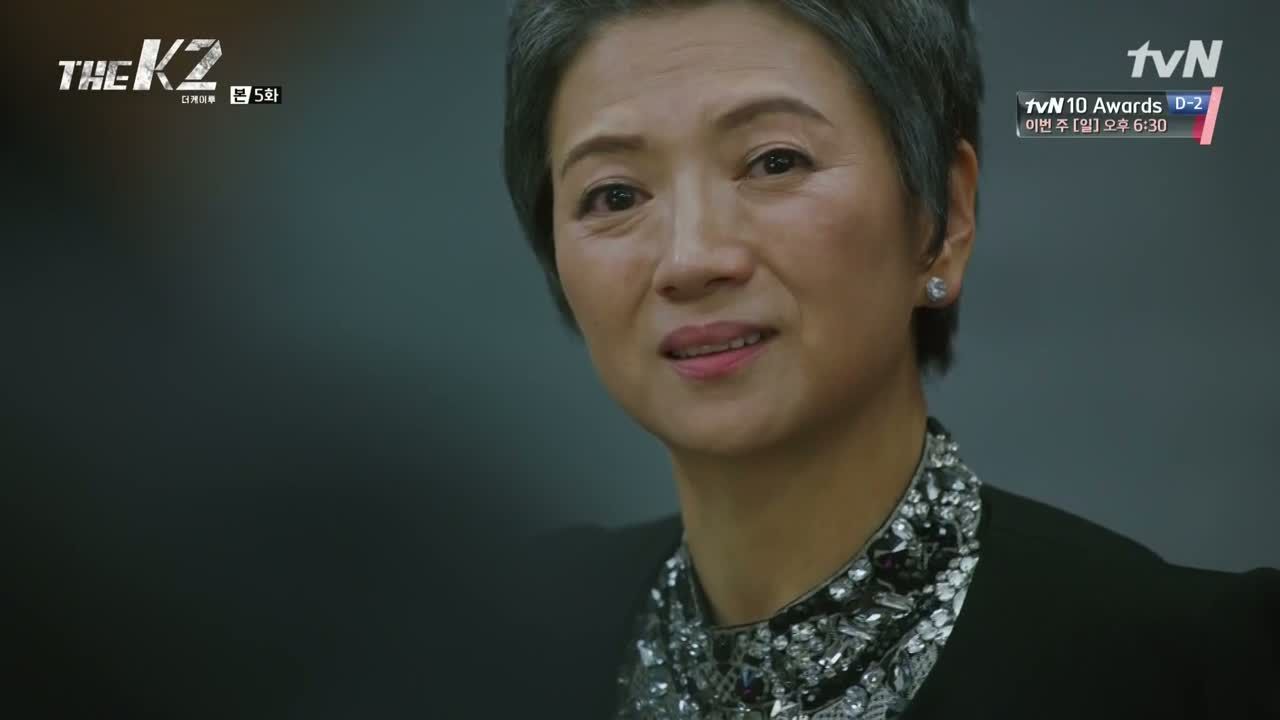 While Je-ha pretends to be on his phone while assessing the security detail outside the locked room, Yoo-jin is hit with more pointed barbs: "Do you know why your father didn't choose you as his successor?"
"Because you're a woman?" Sung-won's mother continues. "No… because he didn't love you." She claims her father found out just how horrible a person Yoo-jin actually is, and knew what would happen to the company and Sung-won if he'd left JB Group in her hands.
Her father knew that Yoo-jin was trying to instate her husband as the President so that she could eventually have JB Group for herself. Sung-won's mother can own up to her identity as a mistress, but that's nowhere near as awful a person Yoo-jin has become. "Are you even happy?" she asks.
Sung-won finally intervenes, but the emotional spikes have already lodged into Yoo-jin, who fights to hold back angry tears.
Je-ha walks back to the hallway looking like a man on a mission. So when he's stopped by the first bodyguard, he responds with a hard punch. He uses the umbrella to bring the next guard to his knees and sends him to the floor with a kick to the end.
He moves on by kicking down two more guards before plunging the pointy end of the umbrella into another bodyguard's sternum. He whacks down another, then uses the umbrella to strangle a guard and then put him down with a few punches.
Lastly when Je-ha is kicked away, he responds with a final flip, dusts himself off, and picks up the umbrella.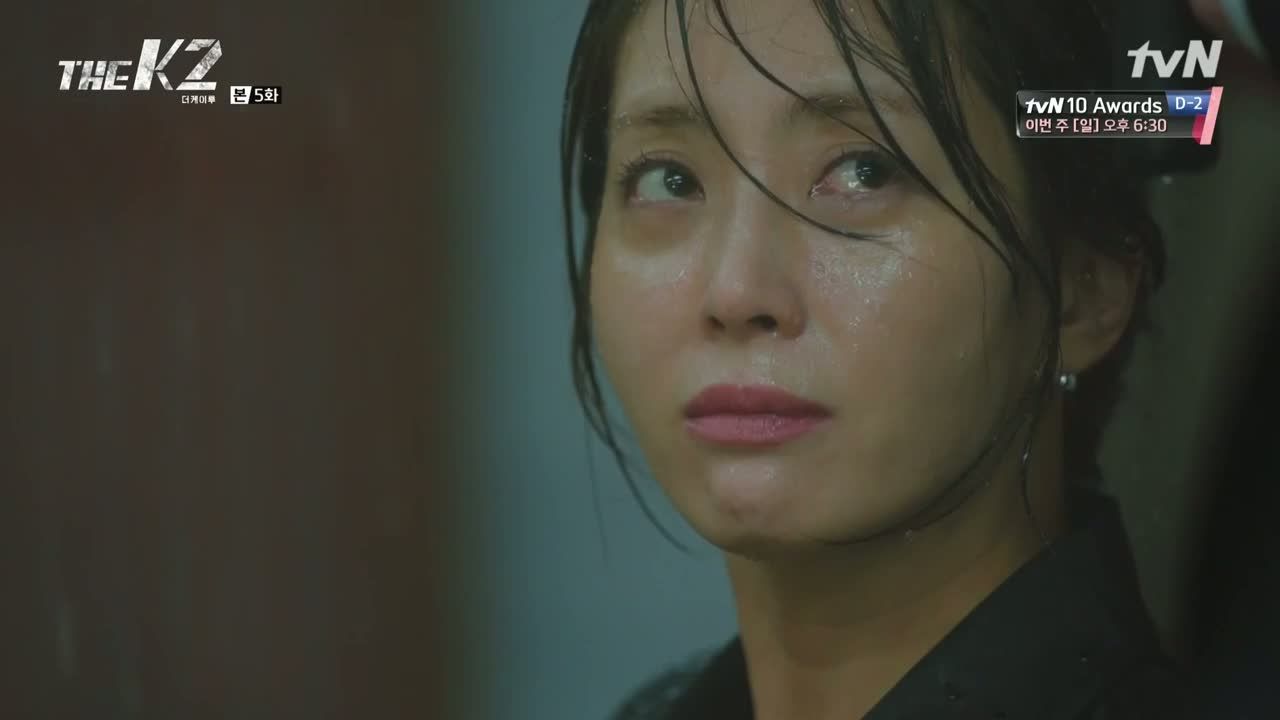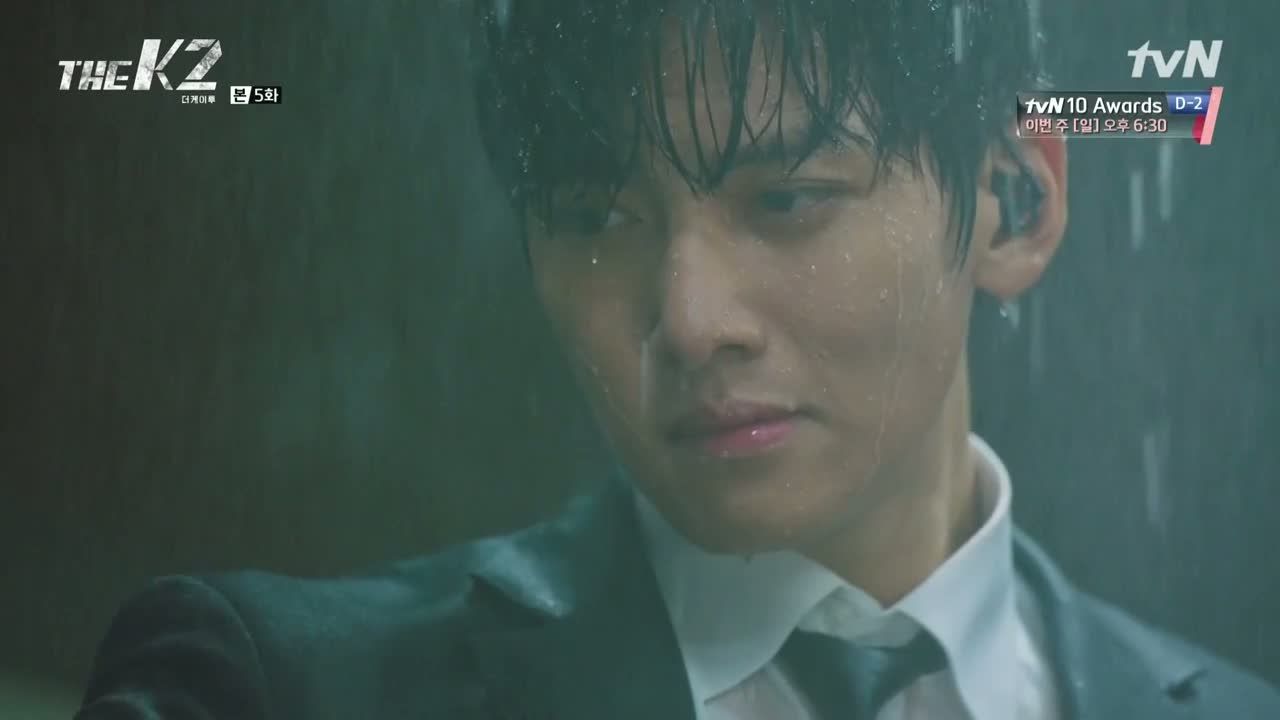 Next thing we know, the fire alarm is going off, thanks to a bin on fire. The automatic sprinklers turn off before the guards can unlock the doors, though when they do, Je-ha is waiting with the umbrella. Aha, how convenient.
Everyone but Yoo-jin and Je-ha rush out of the building, and Je-ha opens the umbrella over her head. She looks up at him with wide eyes as he tells her that he's called off the board of directors meeting. His lip curls up slightly as he tells her that they should get going, and Yoo-jin returns the smile.
He hands her a handkerchief, a thoughtful gesture that isn't lost on her. With that, they step out together, and Yoo-jin thinks to herself how Je-ha had come to her aid even though she didn't press the button twice.
"He knew that I needed him anyway," Yoo-jin says to herself. "No one has ever made a move without my command before. But he… didn't need an order from me nor my permission. That's right, he wasn't a hunting dog. He was a wolf. How dangerous. I'm sure I won't be able to tame him."
She stops abruptly when Je-ha places a hand at the small of her back. He tells her to straighten her posture and keep her chin up because her enemies are still watching her.
Yoo-jin walks past the family with her head held high, and her uncle finally speaks by calling off his security guards so she can pass. Se-joon makes some belated complaints, but Yoo-jin will have none of it today, telling him to take a separate car and make nice with Sung-won's father-in-law.
Not too far away, Representative Park tsks over how some people are too greedy for their own good.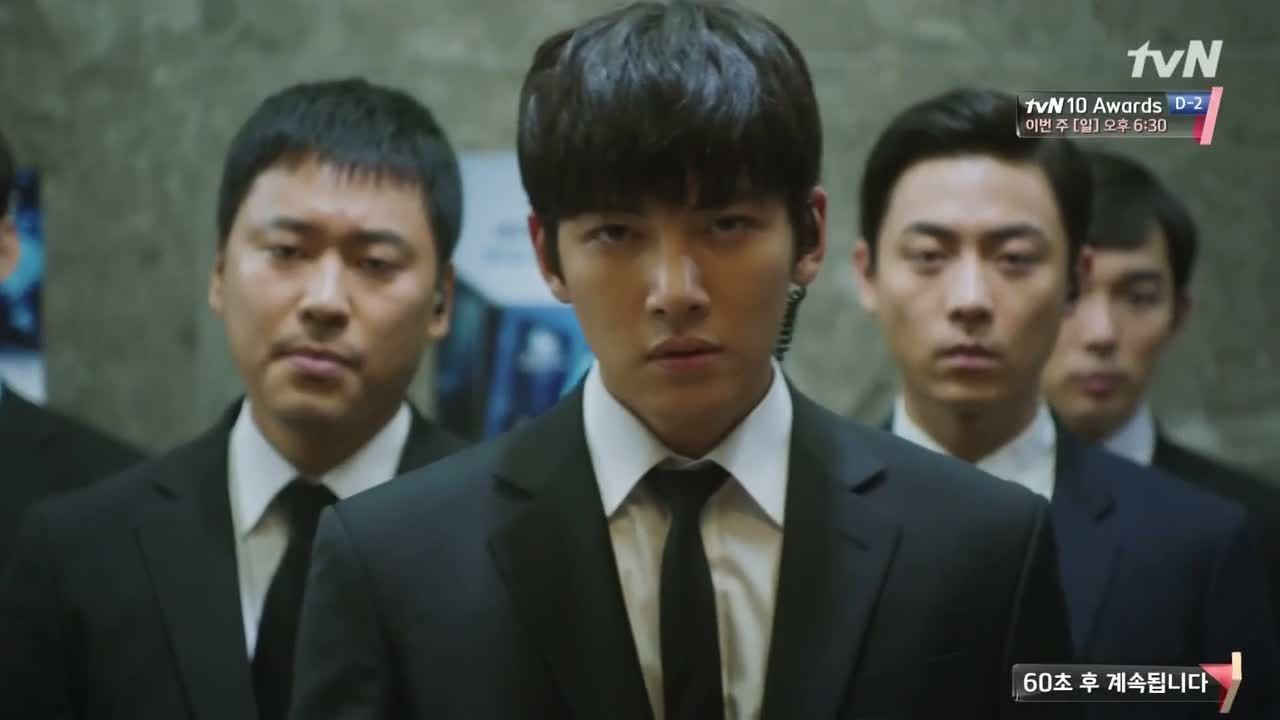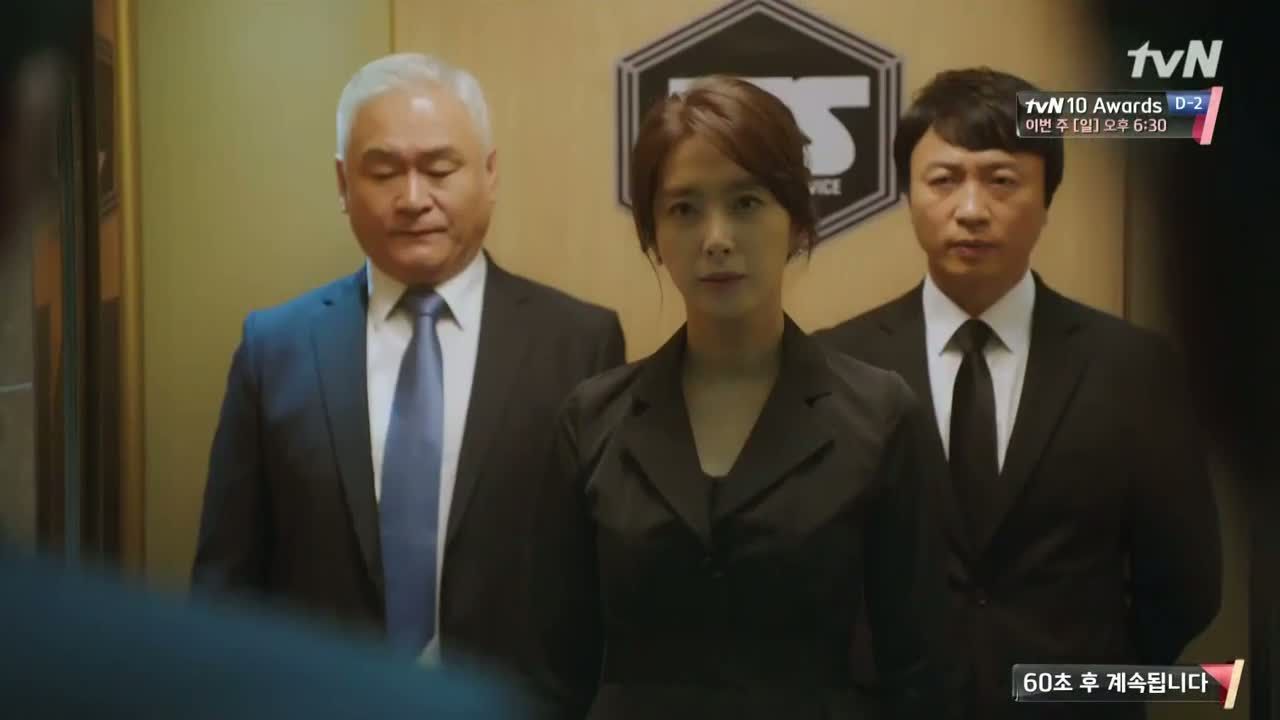 Yoo-jin sheds silent tears in the car before gruffly telling Je-ha to never act without orders again. He gives an apathetic yes, and they head back to the JSS headquarters.
Upon her arrival, the head of JSS proudly explains how he put an end to the board of directors meeting. He leans back when she draws near, and she gives him an uncharacteristically enthusiastic compliment. She's here to check in on Cloud Nine, a secret Je-ha isn't privy to.
Master Song walks out of the doctor's office looking resigned after having to listen to the blow-by-blow account of Je-ha's fight and rescue earlier today. He takes Je-ha out for a meal, feeding him handmade wraps.
The JSS doctor who couldn't stop gabbing about Je-ha earlier is Doctor KIM MI-KYUNG, who counts down the last seconds of her shift. As soon as the cllock strikes six, she heads downstairs just in time to witness Master Song and Je-ha awkwardly act out a fake argument. Ha, is this an effort to try and impress the doc?
Je-ha worries how flat the floor is before Master Song flips him over. But then Doctor Kim rushes over to Je-ha's rescue, hitting Master Song repeatedly with her purse. Although Je-ha is perfectly fine, Master Song gasps at the bloody tear on his bald head.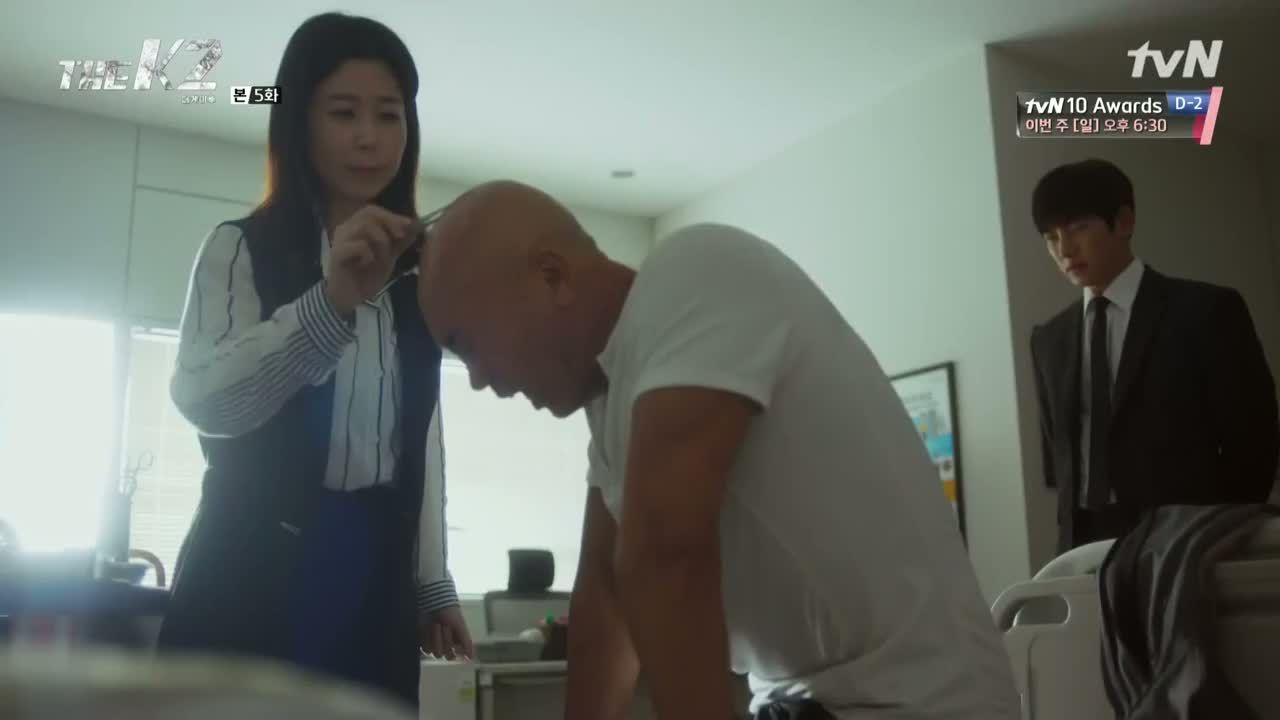 Turns out Doctor Kim's purse is full of self-defense metallic objects, and she berates them both for putting on the act. When Je-ha stammers that he was just trying to be Cupid's helper, she says a woman doesn't fall for a man just because he's a good fighter.
She softens when Master Song apologizes to her and Je-ha, and then runs after him, leaving Je-ha utterly bewildered. Ha. Next thing we know, Je-ha is celebrating with Master Song for successfully winning over the doctor. He jokes that the martial arts master owes him another round of meat, and smiles at the man's concern for Doctor Kim.
When Anna emerges from her room to take a shower that night, Mi-ran and the housekeeper sneak into her room for their daily inspection. They don't think much of the thermal blanket, and the housekeeper is concerned about how Anna hasn't been eating much lately.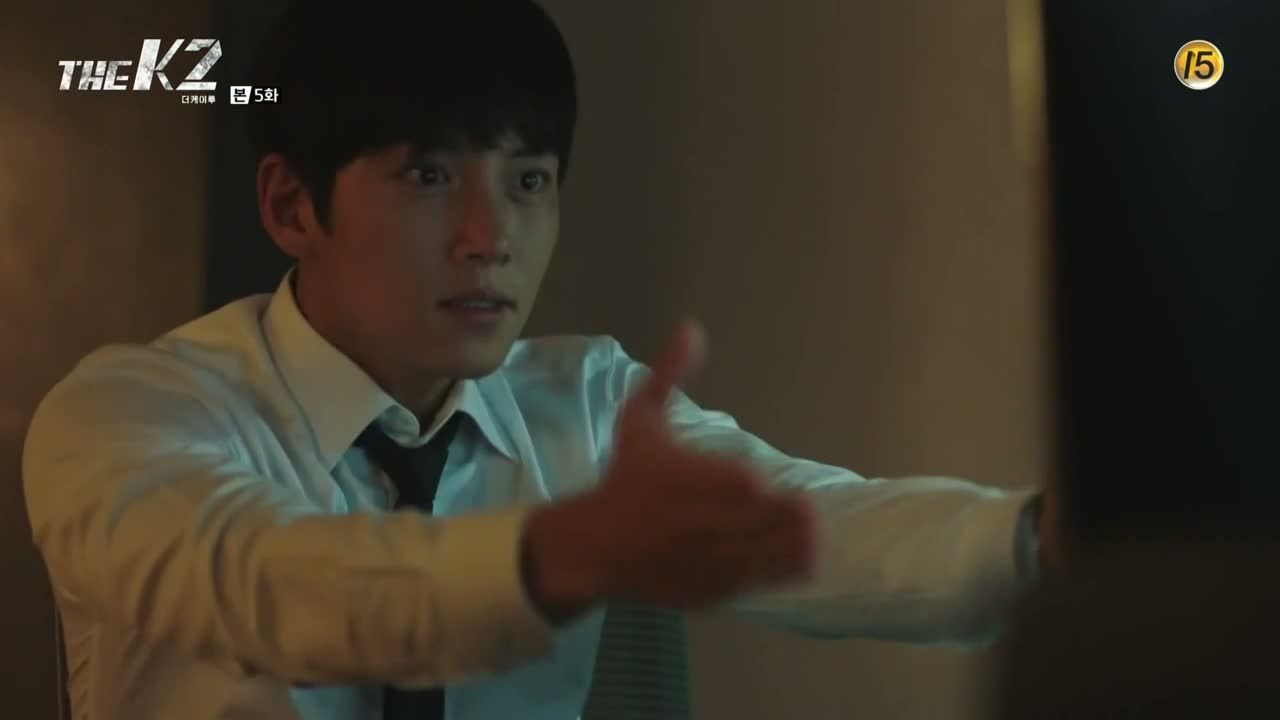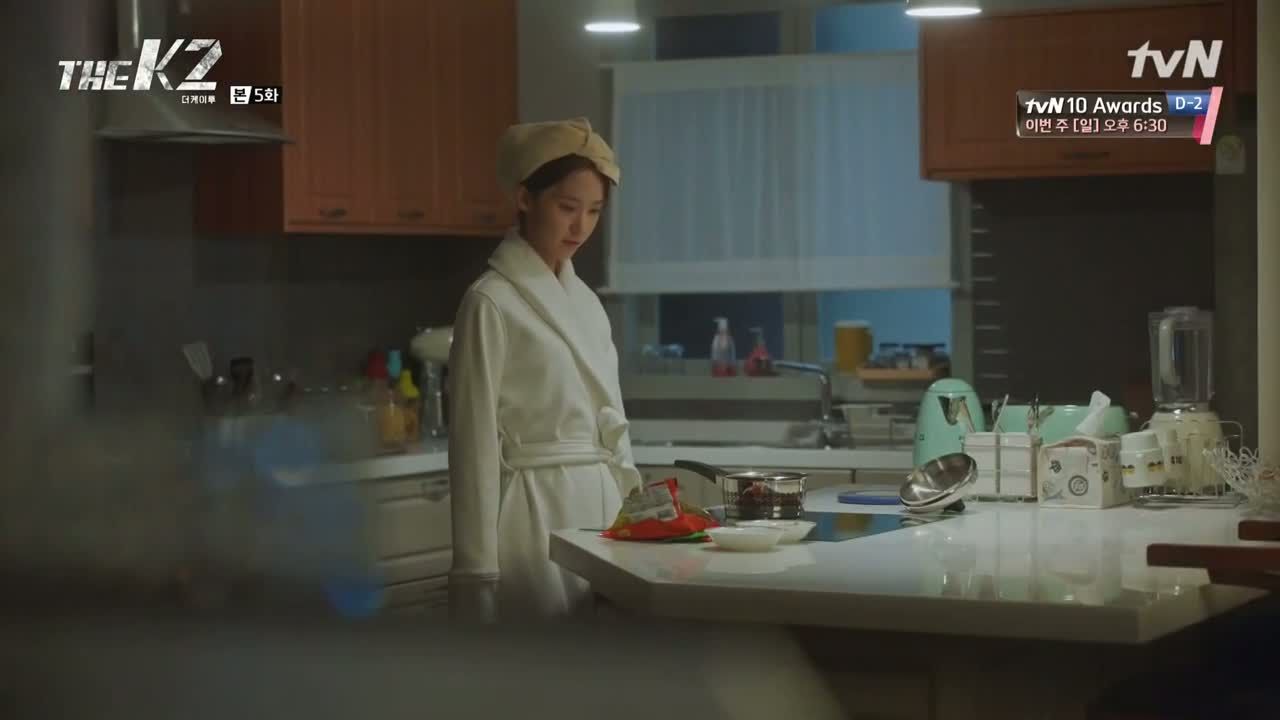 She sets a spread for Anna as usual, and a moment later, we see Je-ha entering the dining room and rolling up his sleeves. Are you going to make ramyun for her?
He runs back to the security room in time to watch Anna head downstairs. He waits with excitement as she makes her way to the dining room… and he proudly tells the monitors: "Ta-da!"
Sure enough, there's a pot of boiling water on the stove, and both of them pump their fists. Je-ha kicks his feet up and watches with pride as Anna happily cooks her own ramyun. Both of their feet tap with giddy excitement.
And then, Anna suddenly stops dancing and looks up toward the security camera. She grabs a chair and climbs up on the counter and peers into the camera before covering it with a tissue.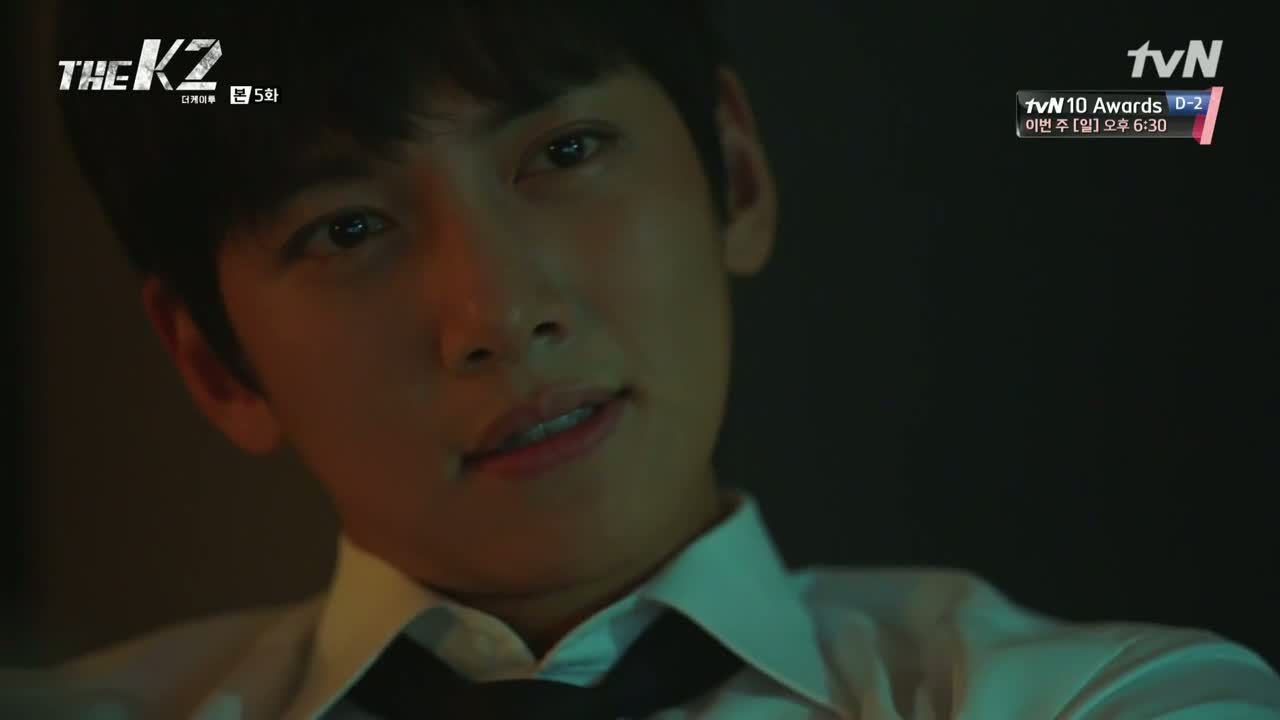 Alarmed, Je-ha switches over to a different camera and spots her from a different angle. He jumps up excitedly as Anna continues cooking and starts dancing as if no one is watching. Her reaction has Je-ha utterly ecstatic and he's beyond proud of himself for making Anna smile.
He keeps watching as Anna prays over her meal before joyfully digging in. His smile stays on his face as Anna bounces in her chair. He's still in a good mood when he takes a smoke break—that is, until Mi-ran comes running in her not-so-athletic skirt and heels.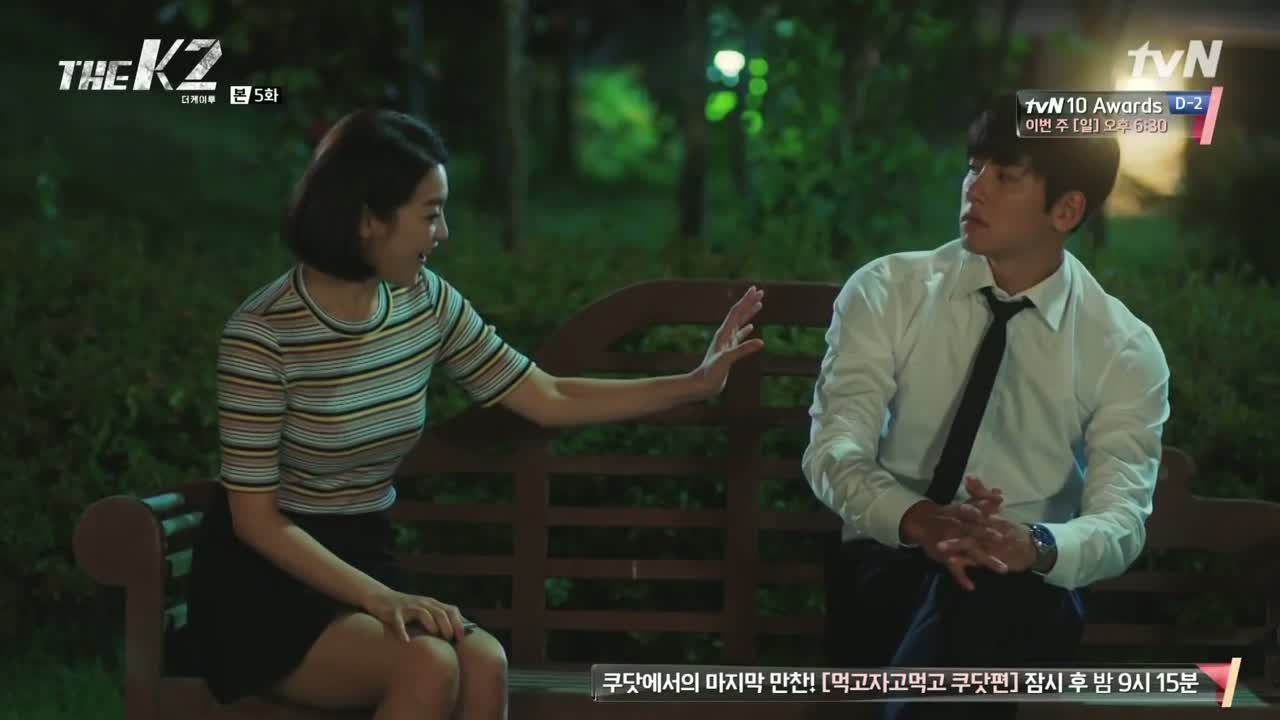 What follows is an awkward conversation with Mi-ran apologizing for not picking up his call last night. She lies that she was torn, and she blushes when Je-ha sighs that his number should've been a priority.
She takes every opportunity to cop a feel, and shares how it was so hard watching over Anna in Barcelona, especially when the girl was pining over her dad. That's why Anna took every opportunity to escape and go find her father, which reminds Je-ha of his first encounter with Anna in Spain.
He smoothly slides away from Mi-ran when she shuffles toward him, asking why Anna's father hasn't come to see her then. She believes Anna's father had no interest in seeing his daughter, especially since her relayed requests went unanswered time and time again.
She thought there might've been a slim opportunity when Se-joon had a business trip in Madrid, but he didn't come see Anna then either. Anna ran away that time too, and her team had the unpleasant task of collecting her.
Je-ha comments on how sad that is, and Mi-ran misunderstands his words, thinking that he's showing her sympathy. A moment later, Mi-ran takes a call and tells Je-ha that he's off-duty tonight.
That's followed by a call from Chief Joo, and Mi-ran gasps when she learns that Je-ha has been called to the ninth floor of the JSS headquarters. "You've been summoned to Cloud Nine!" she exclaims.
He has no idea where her astonishment is coming from, and when he climbs into the front of the car that picks him up, the bodyguard instructs him to sit in the backseat. But Je-ha insists on staying put, and he is suddenly met with respect by the other JSS agents.
He climbs into the elevator and presses the button for the ninth floor. He presses it again when the number indicating the floor doesn't change, then the speakers asks him for an access card.
So he places his ID badge over the sensor which now grants him access. His eyes grow wide as the numbers tick upwards but the elevator descends underground and the doors open to an empty hallway.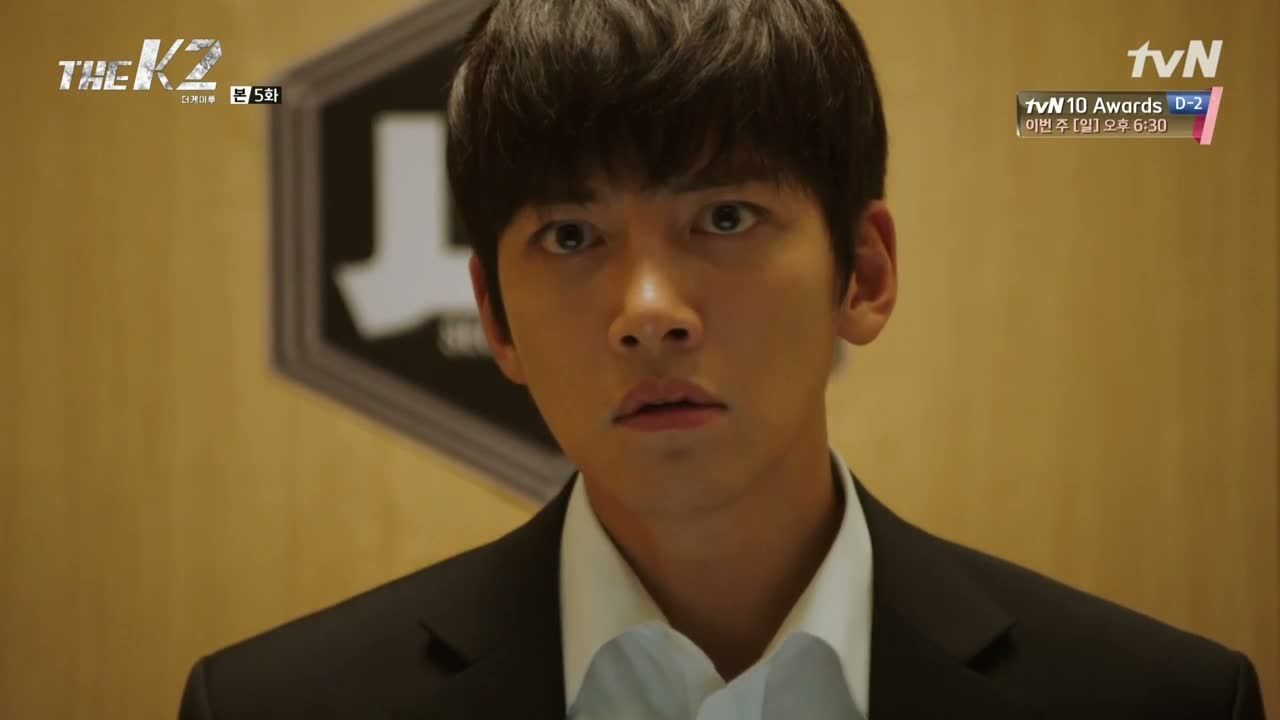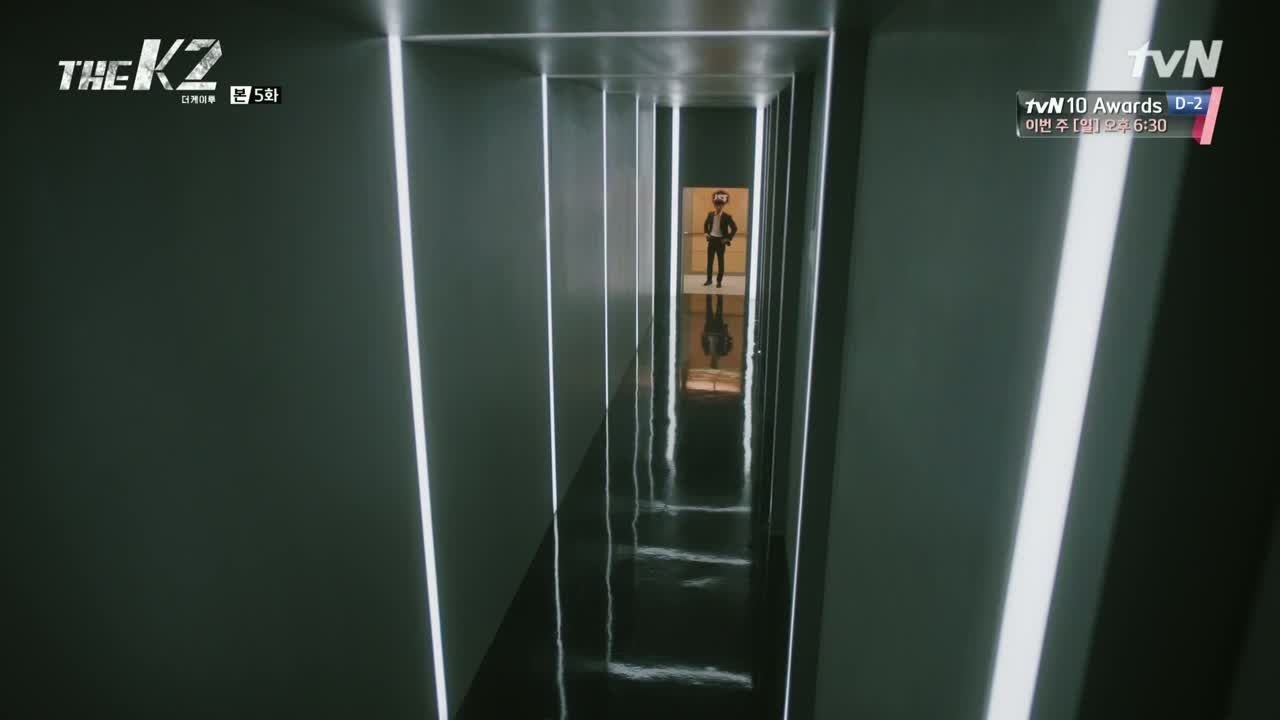 COMMENTS
No matter how stellar the newest recruit may be, I think we can all agree that letting him in on the company secrets on the second day of the job probably isn't the wisest decision. So while I'm torn over how his access to the secretive project keeps the plot moving and yet no rookie would ever be allowed to see behind the veil even on his best day, I'm willing to accept that in this world, Je-ha is being rewarded for going above and beyond in protecting Yoo-jin.
And despite Mi-ran's excitement, we don't know what Cloud Nine actually entails. At the very least, I'll be happy if his entry comes with an increased emphasis on more serious narrative territory since I didn't care too much for the comedic antics in the JSS headquarters. It's hard to say whether joining this project will put Je-ha further from his personal revenge or get him a step closer to it, though Chief Joo's remark that revenge is a slow burn makes me think we won't revisit that plot point right away.
I'm more than willing to wait as long as the writing doesn't spend too much time away from Je-ha's personal aims and goals, or drama gods forbid, drop it altogether. If there's anything these cliffhangers have taught me thus far is that they can build suspense, only to cut it down moments later. Even with the odd choices in writing so far, I still enjoy watching some of the minute details weave themselves back into the story, such as Se-joon's previous lover as Yoo-jin's new staffer (thanks to everyone who pointed that out!) as well as Anna's claims about her father being in Madrid were in fact backed up with the truth.
That brings us to Yoo-jin, who continues to be a wonderfully compelling villain. Everything about her aunt's death and inheritance made for an amazing watch—her inner fear that her aunt's passing may say something about her own future or how her half-brother's father-in-law threatened to cut her down in one fell swoop. Having her ambition exposed by the people she despises the most left her incredibly vulnerable, and we could see the mix of emotions washing over her as her tactics were spelled out before her.
And that makes her growing to Je-ha that much more important. Even in these handful of episodes, Yoo-jin and Je-ha have moved leagues beyond their initial stand-off at the estate. Her opinion of him began to change once he saved her from the burning car, and now Je-ha has given her another reason to ponder who he is to her. I loved her inner monologue of how he simply knew he needed to come to her aid and yet recognizes that the young buck will likely never be tamed.
She likely has no idea that Je-ha has now become Anna's personal cheerleader at home, helping her cook ramyun and watching her from his monitor. Speaking of whom, we haven't made much headway with Anna either, aside from learning that she continues to escape for a literal breath of fresh air. She may have won part of Je-ha's heart, but I think we all know who has really won over ours: the hungry hungry kittens.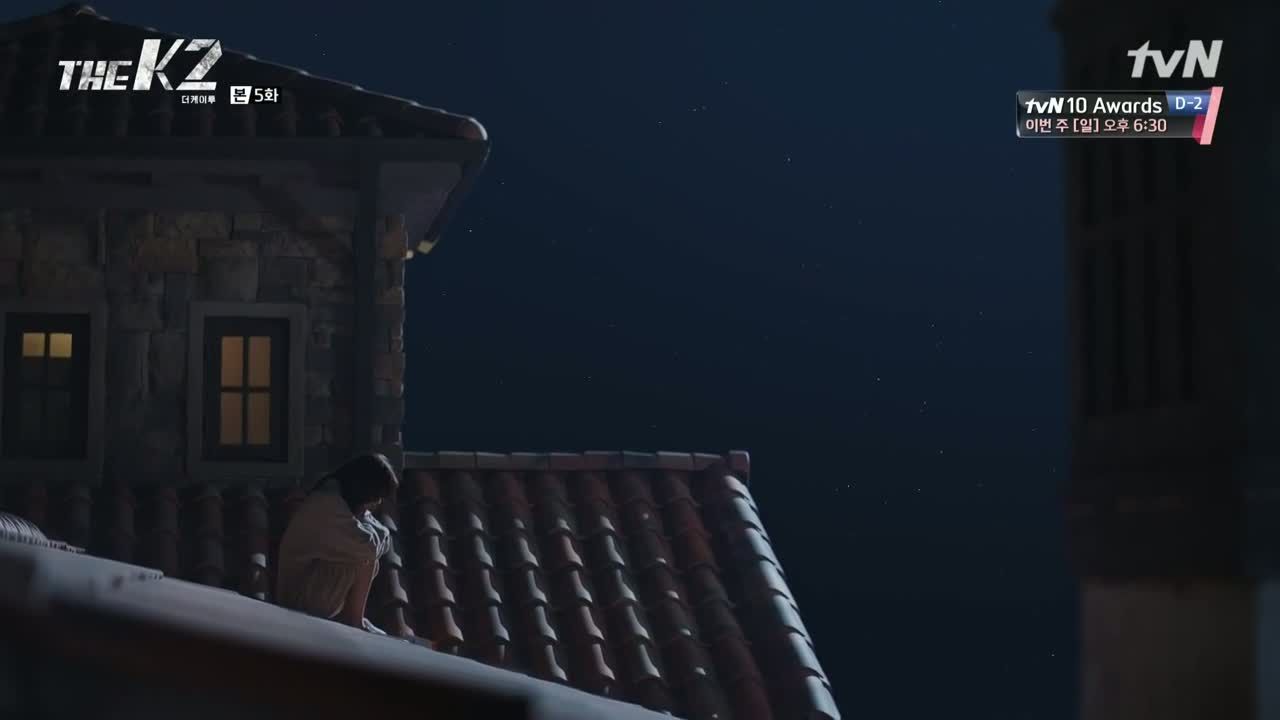 RELATED POSTS
Tags: featured, Ji Chang-wook, Song Yoon-ah, The K2, Yoon-ah