Turn off the lights, the Goblin is coming
Okay, now that's more like it. The first few glimpses we've had of Gong Yoo (Big) in his new tvN fantasy romance The Lonely, Shining Goblin have been pretty, but not all that different from any other drama hero he's played. But in the newest teaser for the series, the spine-tingly factor has been turned up a few notches, and I'm suddenly very interested in this mysterious goblin who doesn't want you to keep the lights on.
Gong Yoo stars in the new drama from the writer-director team behind Descended From the Sun, about the bizarre relationship between a goblin who wants to end his immortal life and a reaper who can't remember who he is. Lee Dong-wook (Bubblegum) plays the amnesiac reaper, and Kim Go-eun (Cheese in the Trap) plays a girl with "the fate of someone who should have died." Innnteresting. I wonder if she has anything to do with the reaper forgetting he's a reaper?
The teasers are frustratingly short, but this new one opens on a close-up of a candle wick with the warning, "Turn off the lights. He is coming." Then the goblin appears, his face flickering in and out, and he says into the camera, "You will meet an enraged god." Jeepers. I guess he's not going to be a friendly neighborhood wish-granting goblin, is he? I have to say, I like the idea of a dangerous god as a hero if they're going to play up the mystery like this.
The other promo teaser is a version that was aired during the tvN10 Awards, with the names of the star-studded cast and crew written out on paper, and Gong Yoo's narration in voiceover: "There is a moment when somebody stakes a life and a god lingers and goes." It's hard to tell much from such short teasers, but I like the sad, mysterious mood that we've seen so far, and the idea that we're entering a whole new supernatural world with its own gods and creatures and rules of life and death. Just don't fail me on the rules, Show!
The Lonely, Shining Goblin airs Fridays and Saturdays beginning December 2.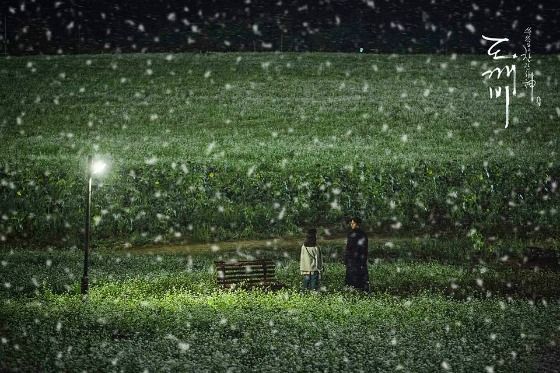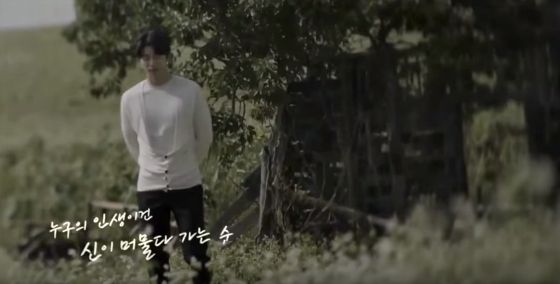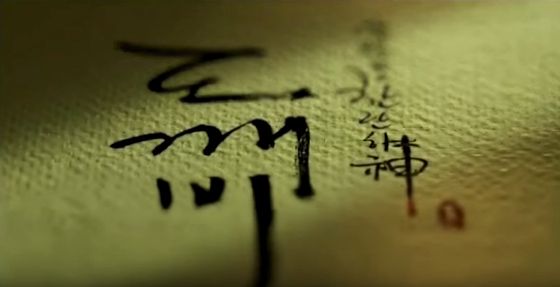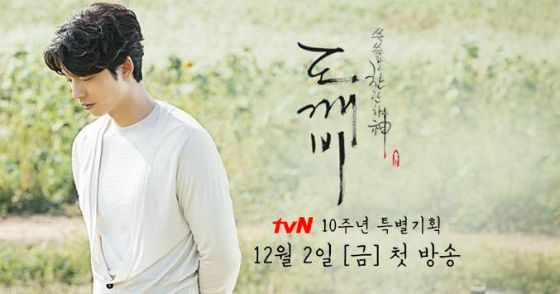 RELATED POSTS