Youthful love and big dreams in Weightlifting Fairy's first teaser
There's a warm, sunny energy to the first teaser for MBC's new youth sports drama Weightlifting Fairy Kim Bok-ju, which introduces the fluttering excitement between two young athletes training to achieve their dreams. Lee Sung-kyung (Doctors) takes on her first leading role as weightlifter Kim Bok-ju, a shy girl with a passionate heart who's only known barbells her whole life until the age of twenty-one, when she encounters her first love.
The college campus drama tells the story of ambitious athletes struggling to become national representatives in sports like weightlifting, swimming, and rhythmic gymnastics. Nam Joo-hyuk (Moon Lovers: Scarlet Heart Ryeo) co-stars as a naturally gifted swimmer who hasn't figured out how to overcome a trauma that's holding him back. His cousin, an obesity clinic doctor played by Lee Jae-yoon (Oh Hae-young Again), is the heroine's first crush, and Kyung Su-jin (Bluebird's House) is an overachieving gymnast burdened by the stress of being the ace.
The show's first teaser is cheerful and cute, with a "fluttering excitement" theme in the captions: "Fluttering today. Fluttering now. Fluttering us." Nam Joo-hyuk and Lee Sung-kyung seem to have an easy, friendly rapport, which makes me hopeful for the pairing. I like that they're both bright characters who are serious about their dreams, and if they end up having a cute friends-to-lovers romance, I might actually like this drama more than I expected. I'm mostly interested because it's a female-centric drama about an athlete, but I certainly won't say no to adorable afternoon naps in the park.
Weightlifting Fairy Kim Bok-ju follows Shopping King Louis on Wednesdays and Thursdays beginning November 16.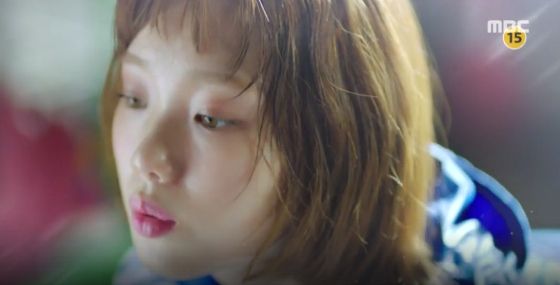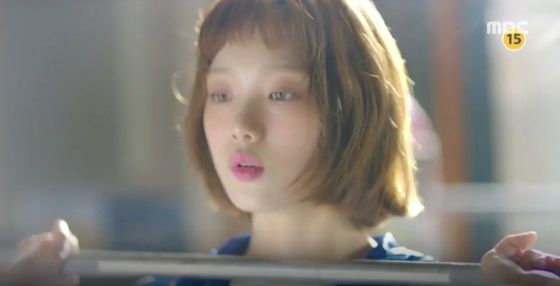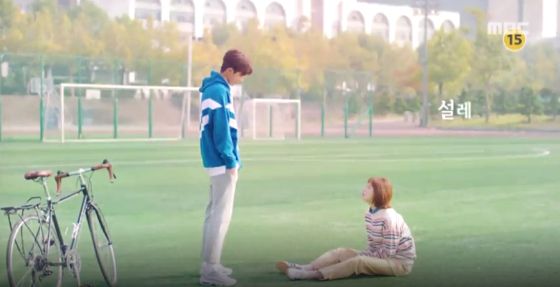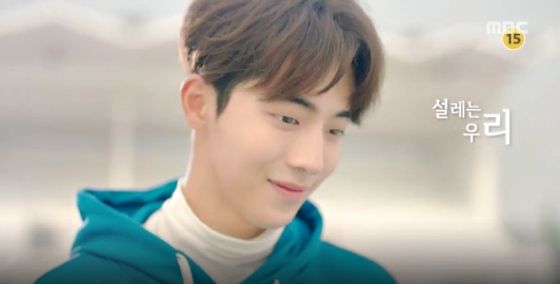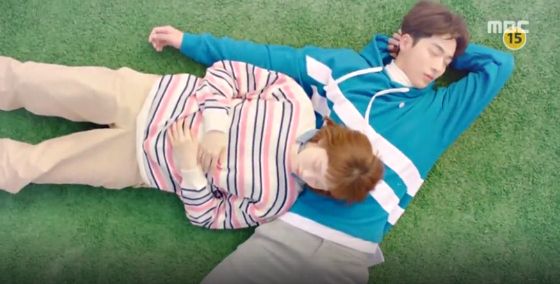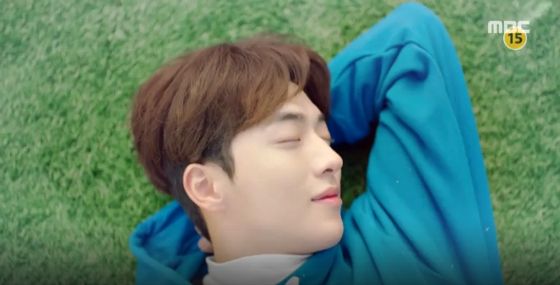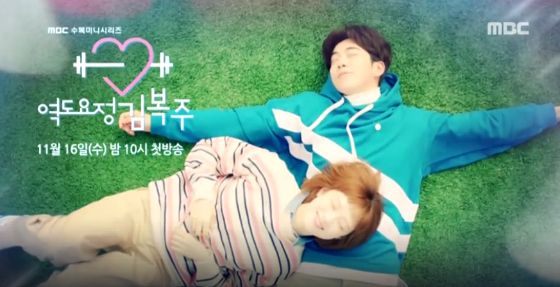 Via Osen
RELATED POSTS
Tags: Lee Sung-kyung, Nam Joo-hyuk, Weightlifting Fairy Kim Bok-ju