Sweat and sweetness in new Weightlifting Fairy Kim Bok-ju teaser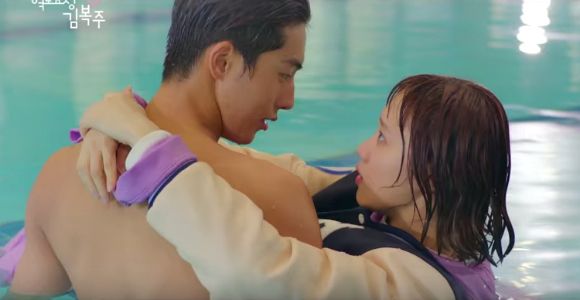 More adorable stills and another fun teaser are out for MBC's upcoming drama Weightlifting Fairy Kim Bok-ju. Not only does this new teaser showcase our leads actually engaging in their sports, but we're also given a glimpse of their friendships and lovelines. Weightlifting Fairy Kim Bok-ju is a youth sports drama about students at an athletic college passionately pursuing their dreams of representing their country as national athletes and being the best in the game.
Lee Sung-kyung (Doctors) plays our heroine, a young woman who's only known barbells all her life until she experiences the turbulence of first love at the age of twenty-one. Nam Joo-hyuk (Moon Lovers: Scarlet Heart Ryeo) plays a brilliant swimmer with innate talent who struggles to reach his full potential due to a traumatic incident from the past that continues to plague him.
Kyung Su-jin (Bluebird's House) plays a type-A rhythmic gymnast with a fervent determination to always win, who suffers immense stress because of it. Our weightlifting fairy sees hearts for the first time when she develops a crush on Lee Jae-yoon (Oh Hae-young Again), an obesity clinic doctor and cousin to Nam Joo-hyuk's character.
I had doubts about whether or not Lee Sung-kyung would be convincing as a weightlifter, but based on the teaser, I'd say she passes muster; she doesn't appear too out of place with a barbell. I know she gained some weight for the role, even though she still looks quite slim in my opinion, if not more defined and fit. I love her short and blunt locks; they really complement her tomboy, carefree look. Meanwhile, Nam Joo-hyuk and Kyung Su-jin appear to be in tip-top form, slicing the water in the pool and spinning elegantly on the mat, respectively.
It's exciting to catch a sneak peek of the sports elements of the drama, but I think I'm more taken by the college campus shenanigans and easy camaraderie among Lee Sung-kyung and her friends. While there's the thrill of winning and seeing all your hard work pay off in the end, there's also the thrill of first loves, burgeoning crushes, and just hanging out with your best friends over sizzling grilled meat.
The teaser opens with Lee Sung-kyung's voice: "People ask me, 'why do you lift weights?'" followed by Nam Joo-hyuk: "If by chance I didn't swim, would I have just been an ordinary college student?" We then hear the coach state that he wants his students to find happiness in their love of weightlifting and not in medals or national fame. Nam Joo-hyuk is pretty adorable as he chases Lee Sung-kyung all over campus and pokes like a little kid, asking, "Am I a ghost? Talk to me!"
The caption of the teaser reads, "The pitiful romance of sweaty, twenty-one-year-old, college athletes." They may be sweaty, but Lee Sung-kyung and Nam Joo-hyuk sure are pretty. Sweat notwithstanding, there's an energetic and endearing vibe to this feel-good drama that just may take the gold in our hearts.
Weightlifting Fairy Kim Bok-ju will premiere on November 16 and air on Wednesdays and Thursdays after Shopping King Louis ends its run.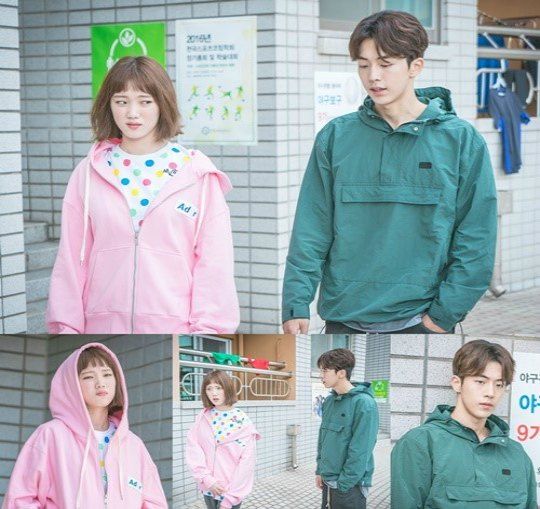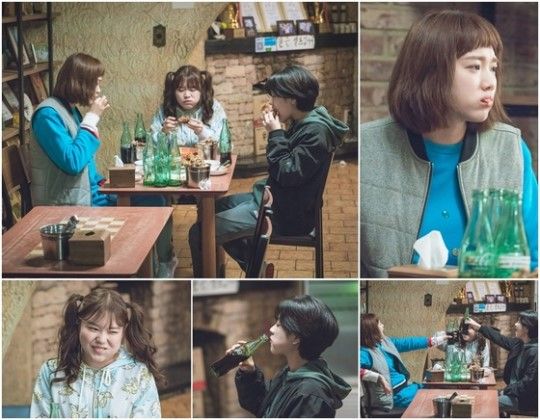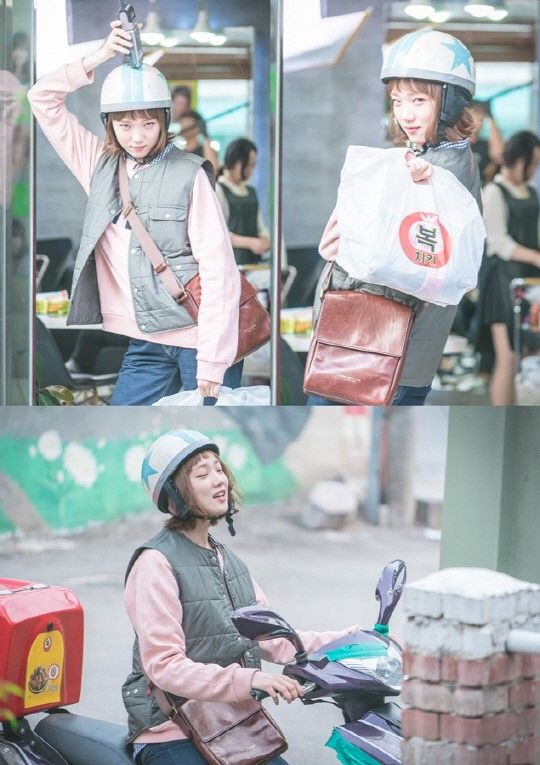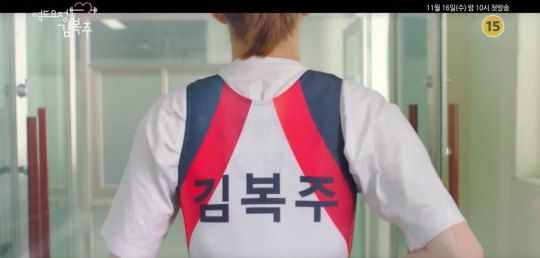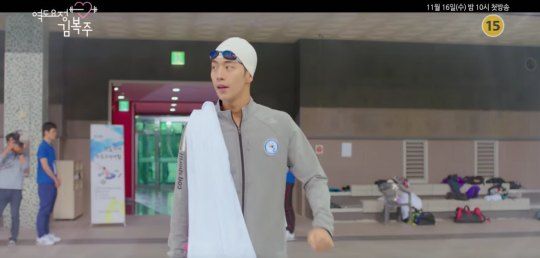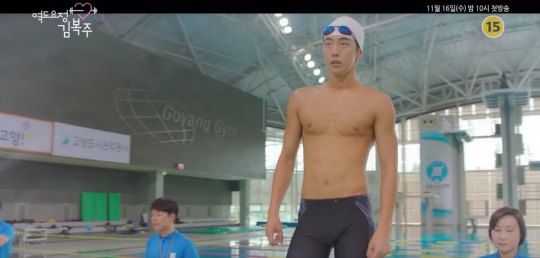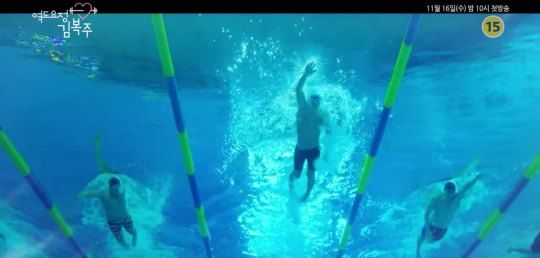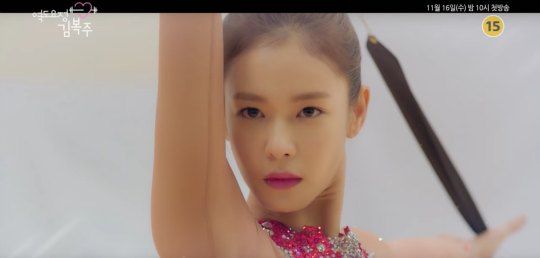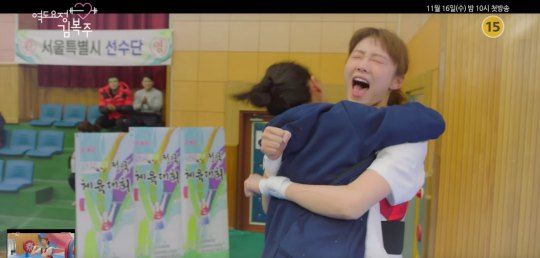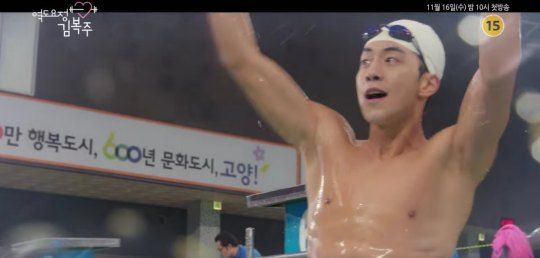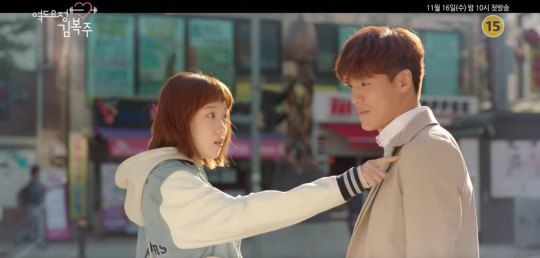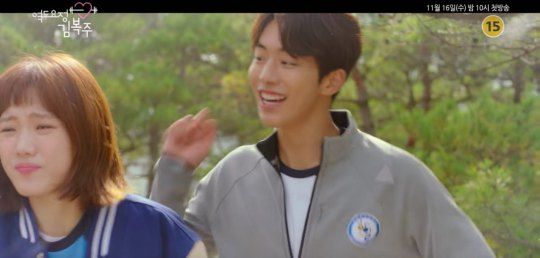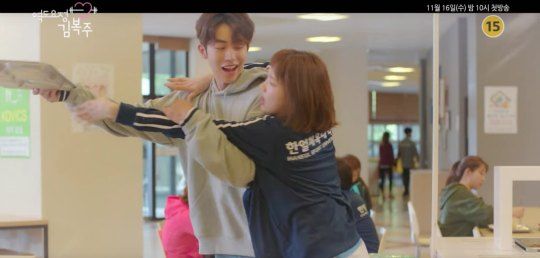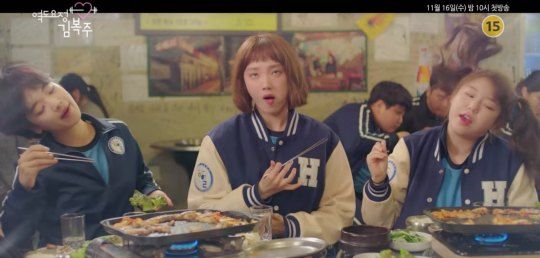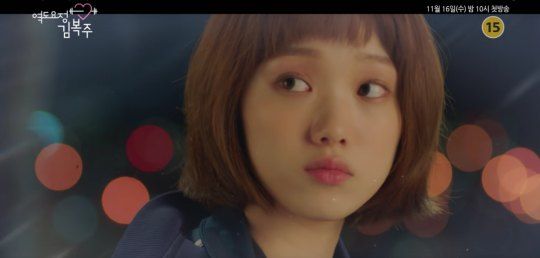 Via Osen
RELATED POSTS
Tags: Kyung Su-jin, Lee Jae-yoon, Lee Sung-kyung, Nam Joo-hyuk, Weightlifting Fairy Kim Bok-ju