Woman With a Suitcase: Episode 10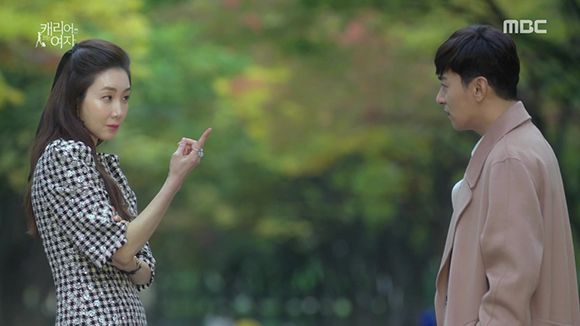 Geum-joo continues to be dependable and to excel at her job as a paralegal. And while her dedication and talent have earned her the respect of her colleagues, that same dedication may have made her the target of an unknown enemy. Geum-joo is going to need every ounce of strength she has to prevail and protect those closest to her heart.

EPISODE 10: "Handcuffed Woman"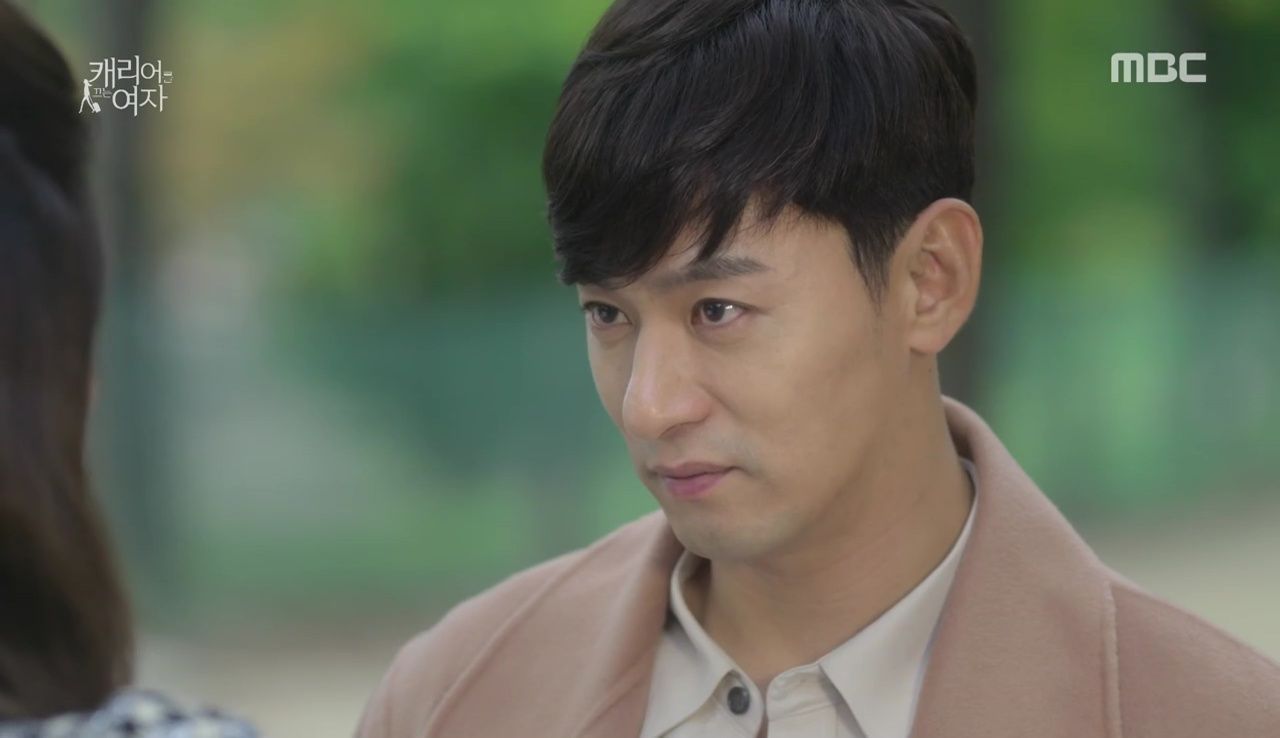 After their kiss, Geum-joo looks thoughtful, prompting Bok-geo to suggest that she should focus on her feelings. Geum-joo stops and motions Bok-geo to come closer. He obeys and closes his eyes, expecting another kiss. Instead, Geum-joo points out that his shirt is missing a button. That button is now in the hands of CEO Lee's hired killer, who found it on the ground next to Bok-geo's convertible.
Bok-geo is pleased that Geum-joo must have been admiring his chest in order to notice a missing button, which he thinks was lost during their kiss. He urges her to take responsibility for his shirt, so Geum-joo accepts and proceeds to unbutton it, telling a surprised Bok-geo that it makes him look younger. She winks at him before walking off.
Back at K-Fact, Reporter Baek slaps the photos of Bok-geo and Geum-joo on her boss's desk. She wants to negotiate a deal for the photos, but Bok-geo declines, only changing his mind when she threatens to sell them to another publication.
Golden Tree's staff is clearly growing, as the team meets with new members, one of which is WOO-JIN, the fan psychology expert. Suk-woo receives a text with a gossip item about handsome CEO H and woman C, who are revealed to be in a deep relationship, accompanied by a photo of the kiss. From his office, Bok-geo continues the text, "Hence, M, whose wishing was all in vain, submits a resignation letter and says he won't come back ever again."
The team at Golden Tree takes note of Suk-woo's changed mood. Attorney Goo says he looks as if someone has died, and he admits that he received an obituary notice. Geum-joo walks in to announce that Hye-ryung's trial will be in three days. Attorney Goo will be in another trial that day, leaving Suk-woo and Geum-joo to handle the trial alone.
Suk-woo goes to Bok-geo's office to ask Bok-geo if he likes Geum-joo. Bok-geo replies that the two of them like each other. Suk-woo doesn't believe that Bok-geo is that confident about Geum-joo, otherwise he wouldn't have sent him such a childish text. (The man has a point.) Suk-woo wants to stop playing games as they fight for the right to be at Geum-joo's side. Bok-geo responds, "Bring it on."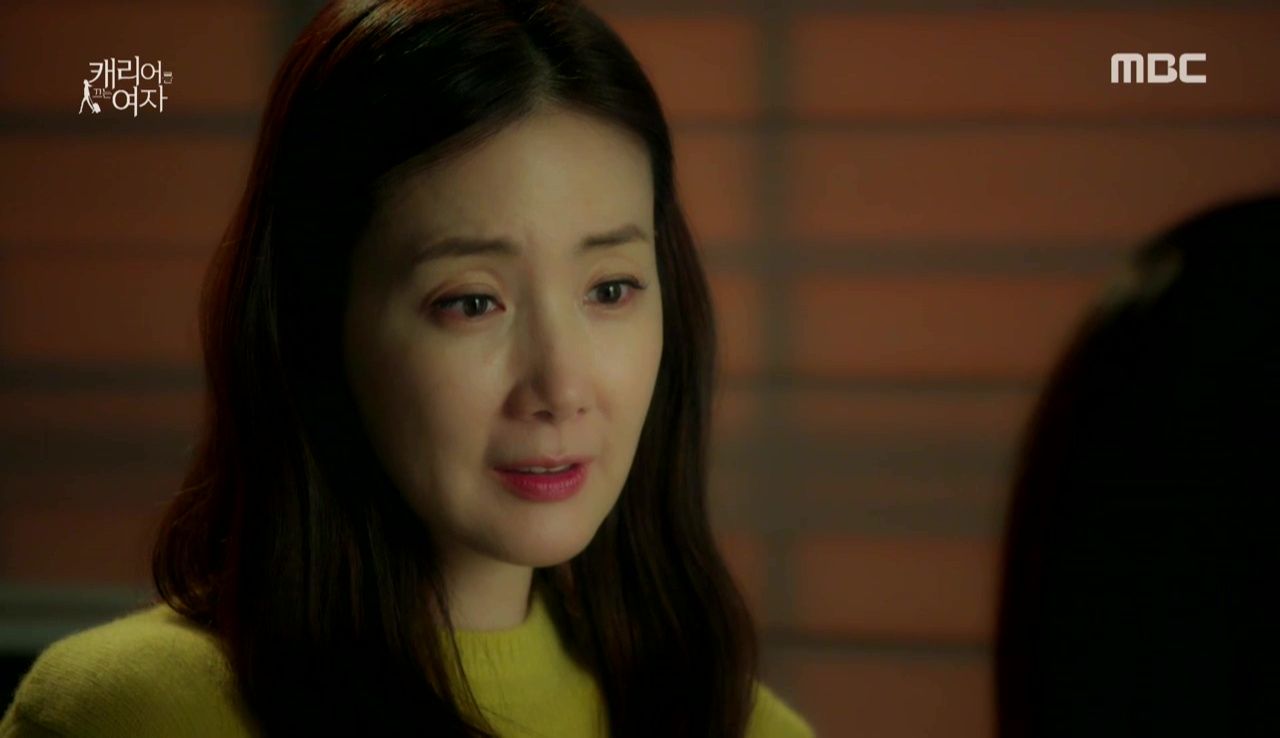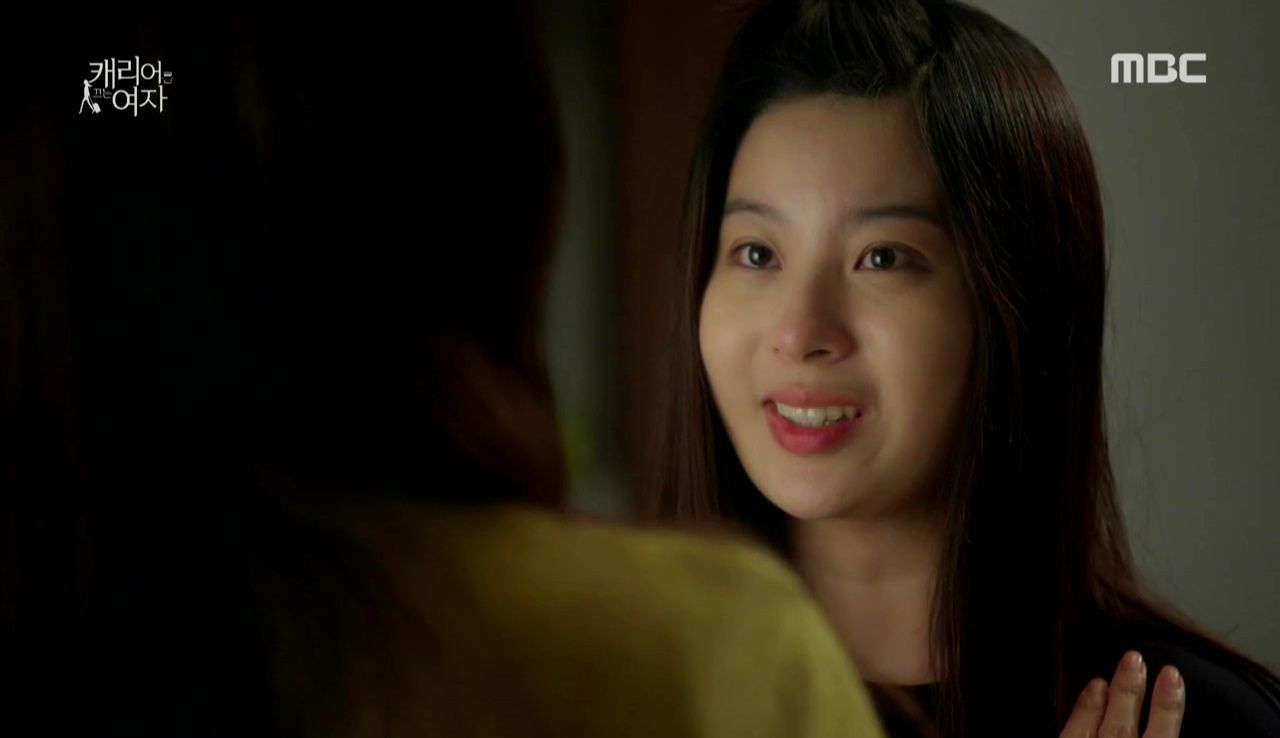 In Bok-geo's house, Geum-joo prints out her bar examination identification certificate. Min-ah sees it, and Geum-joo admits that she is taking the exam again after ten years. Min-ah is envious, confessing that she misses going to school even though she used to hate it. Geum-joo wraps Min-ah in a hug and promises that she will pass the exam this time and make it possible for Min-ah to go to school.
Bok-geo and Suk-woo have taken their contest to a lounge. Bok-geo wants to speed things along, reminding Suk-woo that there is someone waiting in his house. Suk-woo asks if Bok-geo has dealt with his girl problems and proceeds to rattle off a list of women that he has been linked with. Bok-geo points out that there is nothing unusual about a bachelor dating, so Suk-woo turns his questions to Bok-geo's family.
Bok-geo thinks that Suk-woo is acting like younger brother, observing that his questions are typical of an official meeting between two families. He orders drinks to commemorate the occasion, deciding to start with something light for Suk-woo's sake, but the young attorney proceeds to down the shot in front of him.
Geum-joo is busy with her studies when she notices that Bok-geo hasn't come home in spite of the late hour. That's because he's still drinking with Suk-woo, who is now quite drunk. He complains about Bok-geo being the one next to Geum-joo, but then thinks of something that he is better at than Bok-geo. He makes his way to a piano and proceeds to perform an impromptu song about his one-sided feelings for Geum-joo.
Bok-geo joins Suk-woo on stage—and soon enough, he's using a guitar to croon his own ballad to Geum-joo. Suk-woo mutters that Bok-geo sounds like an ajusshi. Suk-woo joins in with a jazzy accompaniment, but then devolves into just hitting random keys, ruining Bok-geo's tribute. Hah.
Bok-geo helps Suk-woo back to Golden Tree. Loosened by the alcohol, Suk-woo calls him "childish and dangerous." Geum-joo walks outside and witnesses their exchange, and suggests to a protesting Bok-geo that they help the very drunk Suk-woo inside.
At home, Bok-geo comments about how hard Geum-joo is studying. Silently, he places a small jewelry box on her book and tells her that it is a good luck talisman. Geum-joo opens the box to reveal a bracelet linked by tiny handcuffs. Bok-geo teases that she seems to like handcuffs.
Geum-joo says that she's never heard that handcuffs bring good luck, and wonders if they mean something else. When Bok-geo's mind turns to the gutter, Geum-joo shakes her head, explaining that she was talking about how handcuffs bring clients into Golden Tree. Bok-geo urges Geum-joo to wear the bracelet well, no matter the meaning.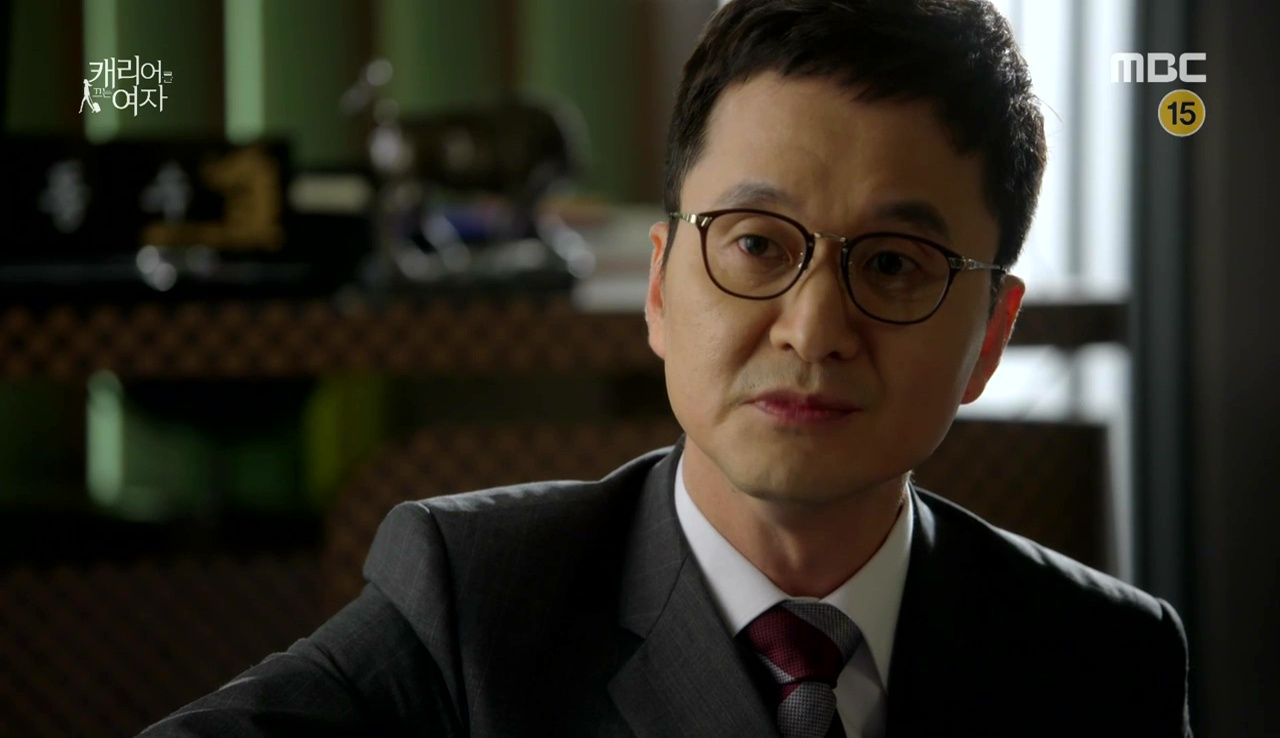 Hye-ryung's legal team meets at Golden Tree to review their strategy. Over at Oh Sung Law Firm, Hye-joo sits in on a similar meeting with CEO Lee. She urges the CEO to make an appearance in court, but he makes it clear that he will stay behind the scenes.
The K-Fact team reviews Yoo Tae-ho's case. Editor Go has been trying to trace a phone number that's linked to the idol, and Reporter Baek shares her theory that it belongs to his mystery woman. Bok-geo asks for an update on Geum-joo's stalker, but Reporter Baek still can't identify him.
Hye-ryung's case has been closed to the public, so Geum-joo can only hand the case files to Suk-woo, who wonders why she isn't going inside with him. His question is answered by Hye-joo, who explains that the case isn't open to ordinary people, throwing a pointed look at Geum-joo.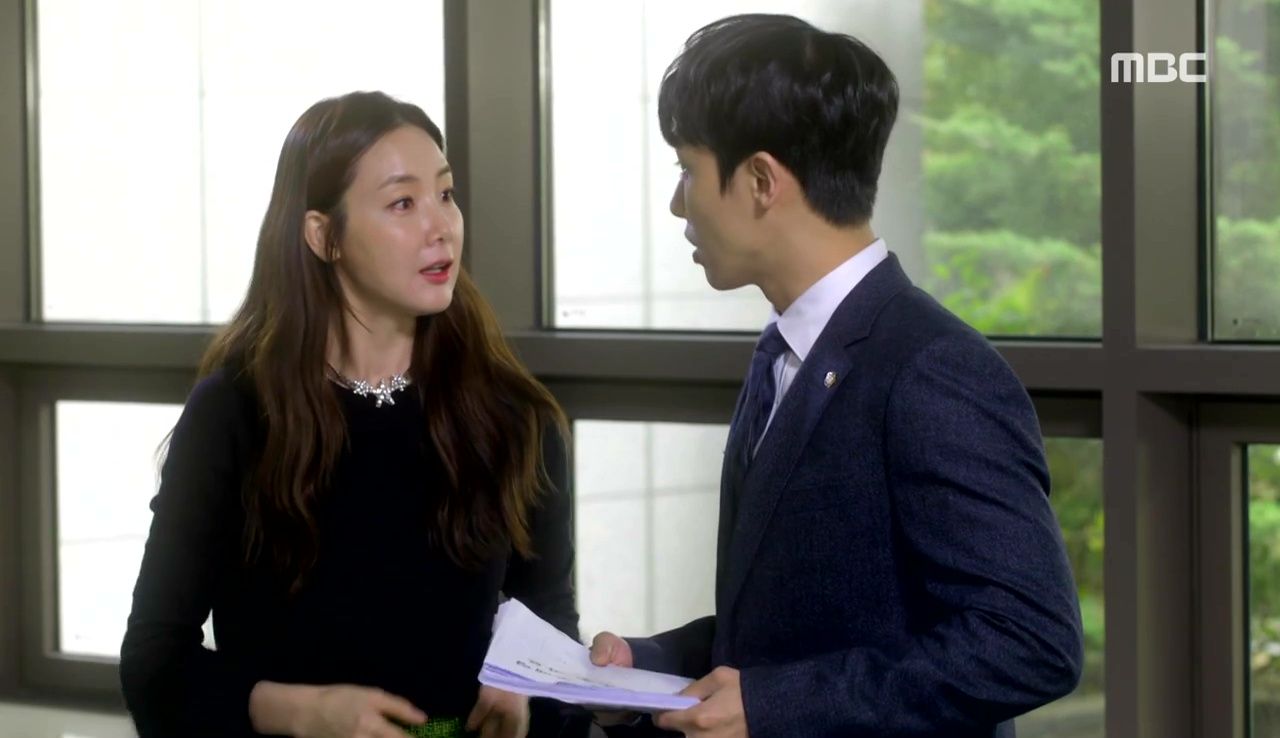 Hye-joo and Suk-woo appear in court to request financial and real estate documents, as well as travel and phone records. Geum-joo and Suk-woo follow up at the bank, trying to get the financial records that they need, but are unsuccessful.
Geum-joo and Suk-woo then meet with a stewardess that he knows. He questions her about a flight that Han Ji-hoon (Hye-ryung's husband) was on. The stewardess noticed that he was accompanied by a woman and a teenage boy. She promises to try to find out the identity of Han Ji-hoon's companion.
At the next court appearance, Suk-woo reports to Geum-joo that his stewardess friend wasn't able to see the passenger list. Inside the courtroom, Hye-joo paints Hye-ryung as an abusive daughter-in-law and sister-in-law.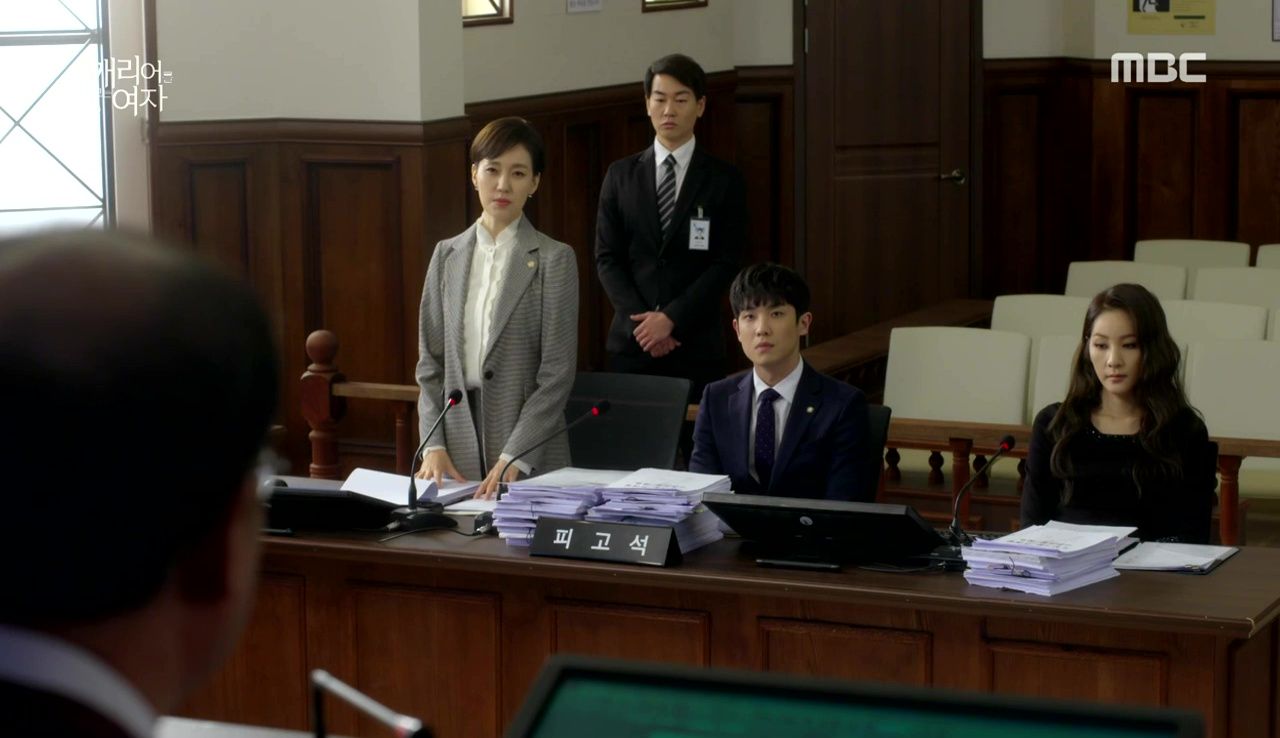 Attorney Goo asks for more time to acquire the documents that they have requested, but Hye-joo objects, accusing Hye-ryung's team of prolonging the proceedings. After the hearing, Attorney Goo acknowledges that Oh Sung must be exerting pressure everywhere to prevent them from obtaining they need. Suk-woo admits that he thinks that Han Ji-hoon has hidden most of his money, while Attorney Goo wonders aloud where Geum-joo has gone off to now.
We find Geum-joo outfitted as a maid, dusting a table. Someone tells her over the phone that the house she is cleaning is the source of all the family gossip. Later, a team of maids questions Geum-joo, who introduces herself as HAN JI-EUN. The maids wonder if she is distant relative of their employer, and Geum-joo plays along that she is.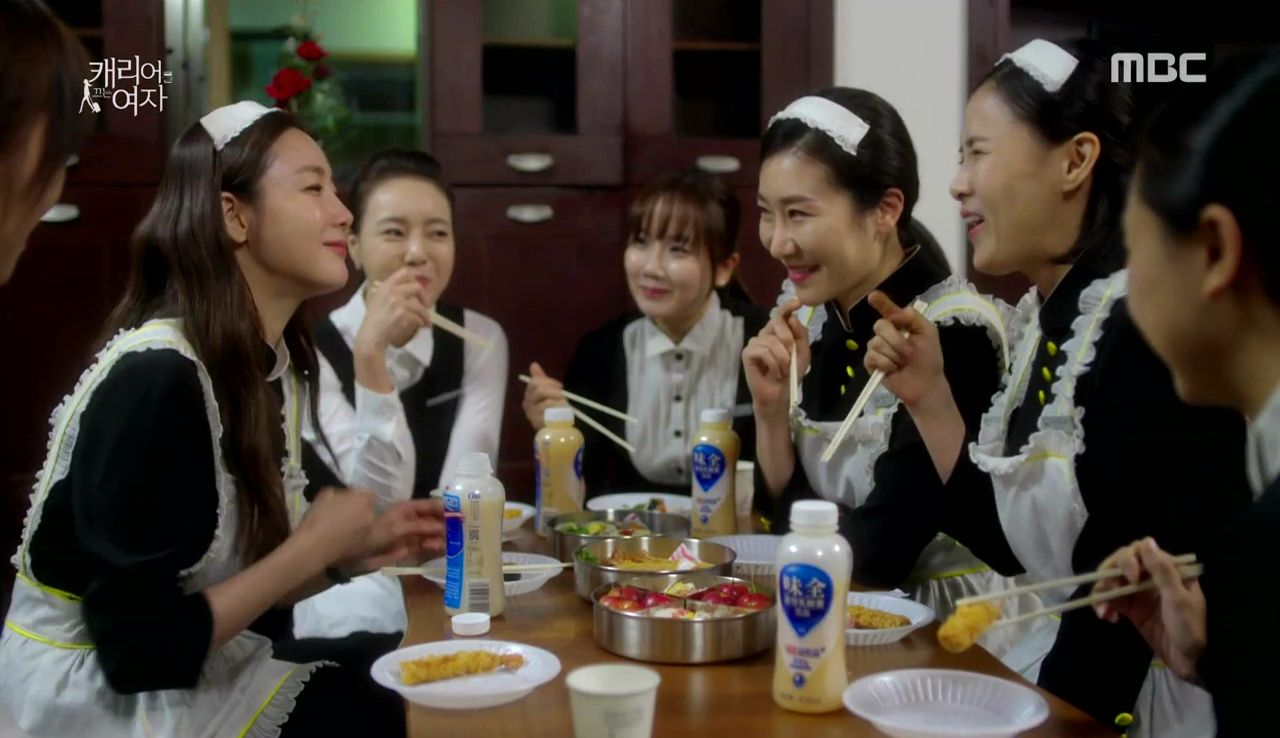 Geum-joo shares her lunch with the other maids, and is able to learn about Han Ji-hoon's involvement with a woman from Canada. The maids continue to talk, revealing a story about a butler from ten years earlier who followed the woman after she had a baby. They then ask after Madam Han, who hasn't been seen for some time.
Yoo Tae-ho and Hye-ryung arrive separately at the same location. Bok-geo's driver and Reporter Baek inspect the cars parked outside, trying to match the mystery number, noting cars from the Rest Assured Parking Service. Reporter Baek reports to Bok-geo that none of the numbers match, wondering if Yoo Tae-ho is even there.
Bok-geo's driver thinks that Yoo Tae-ho is there to meet his mystery woman, so Bok-geo wants to know if there are any vehicles from Rest Assured Parking Service, explaining that they are known for switching license plates for privacy. Reporter Baek admits that she saw cars from that service parked there, so Bok-geo decides to check on them.
Bok-geo calls the number listed on one of the service cars, threatening to have it towed. Soon, a driver runs out of the event as Bok-geo and his driver observe the car.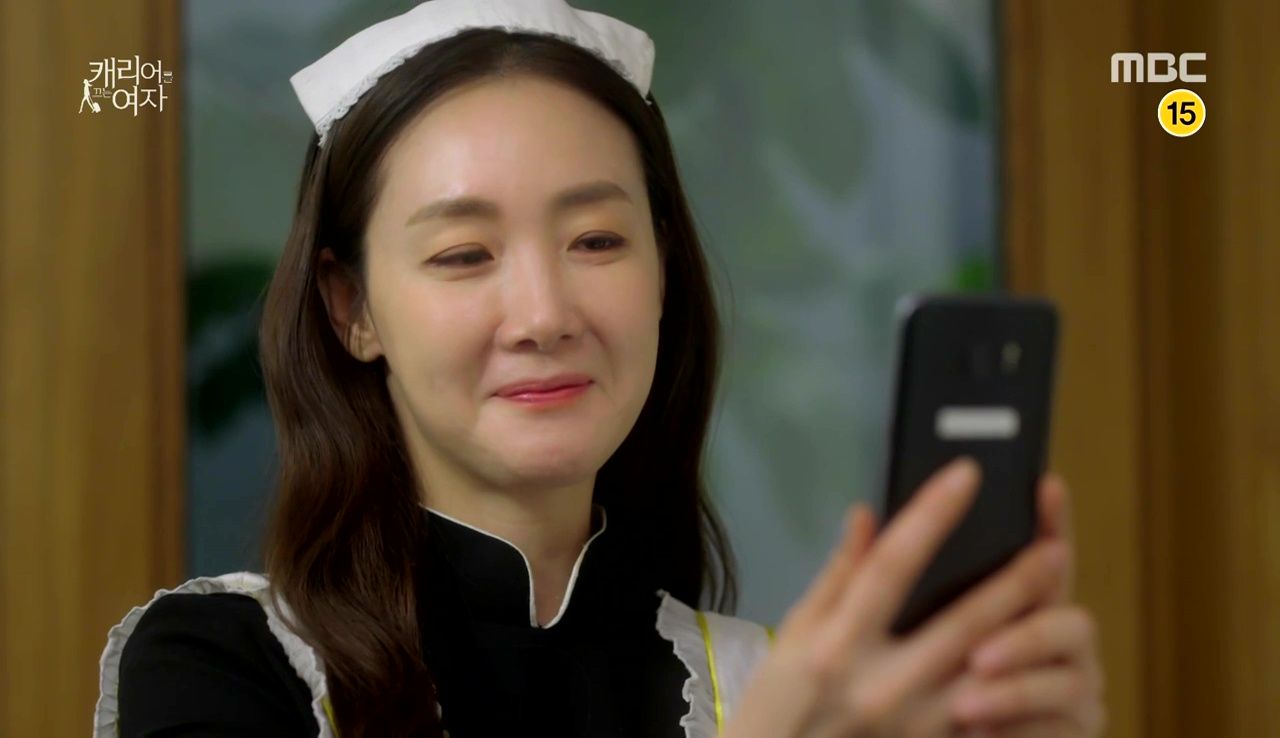 After nightfall, Bok-geo sits in his car and video chats Geum-joo, wanting to see her face. He sees the cap on her head and asks if she's dressed as a maid, leading Geum-joo to abruptly end their call.
Geum-joo and Suk-woo visit an older woman in her hospital room. The woman is MADAM HAN, and she can't seem to remember what year it is. They serve her a cup of maple syrup tea, as Geum-joo learned that it was her favorite drink.
Madam Han asks about Han Ji-woon, and Geum-joo verifies that she is talking about Han Ji-hoon of Oh Sung. Madam Han shares that Ji-woon likes the same tea as she does.
Geum-joo suggests to Madam Han that it is 1999, and she wants Madam Han to tell them where they are. The elder answers that they are in Toronto, Canada, where Ji-woon's home is located. Geum-joo asks Madam Han what she did there, and she answers that they looked after the baby.
Obviously needing a shave, Bok-geo checks his reflection, wondering how he can look so good after three all-nighters, ha. Suk-woo drives Geum-joo from their visit with Madam Han, praising her discovery. Geum-joo admits that she was surprised to learn that Han Ji-hoon was hiding a child born out of wedlock.
Suk-woo admires how Geum-joo was able to help Madam Han to briefly regain some memories before getting serious as he shares that he doesn't think that he can be without Geum-joo.
Geum-joo assures Suk-woo that he will do well without her, noting how much he has learned. But Suk-woo simply insists that he will stick to her like a cicada.
Bok-geo's driver wakes up in time to see a woman in a large hat leaving the building that they have been watching. They follow her as Reporter Baek tries to get a decent photo, thinking that their subject looks familiar. Bok-geo suggests that she take more photos from different angles to run through their face detection program.
Geum-joo meets with Hye-ryung at Golden Tree to explain that Han Ji-hoon had a baby before he married her, and that the boy now attends junior high school in Canada. Hye-ryung looks surprised, but announces that the news will work to her advantage. Geum-joo later explains Hye-ryung's strange reaction to Suk-woo, sharing that she commented, "It turned out well." Geum-joo muses that Hye-ryung lives in a different world from them.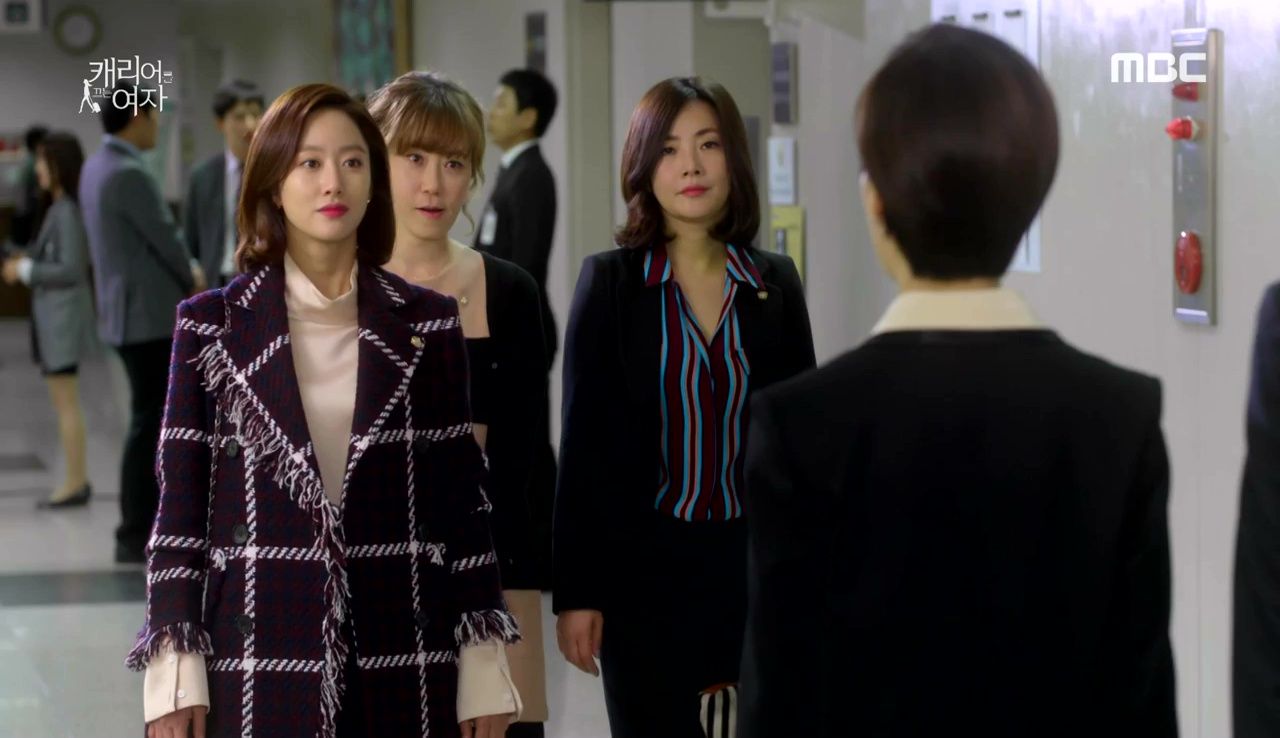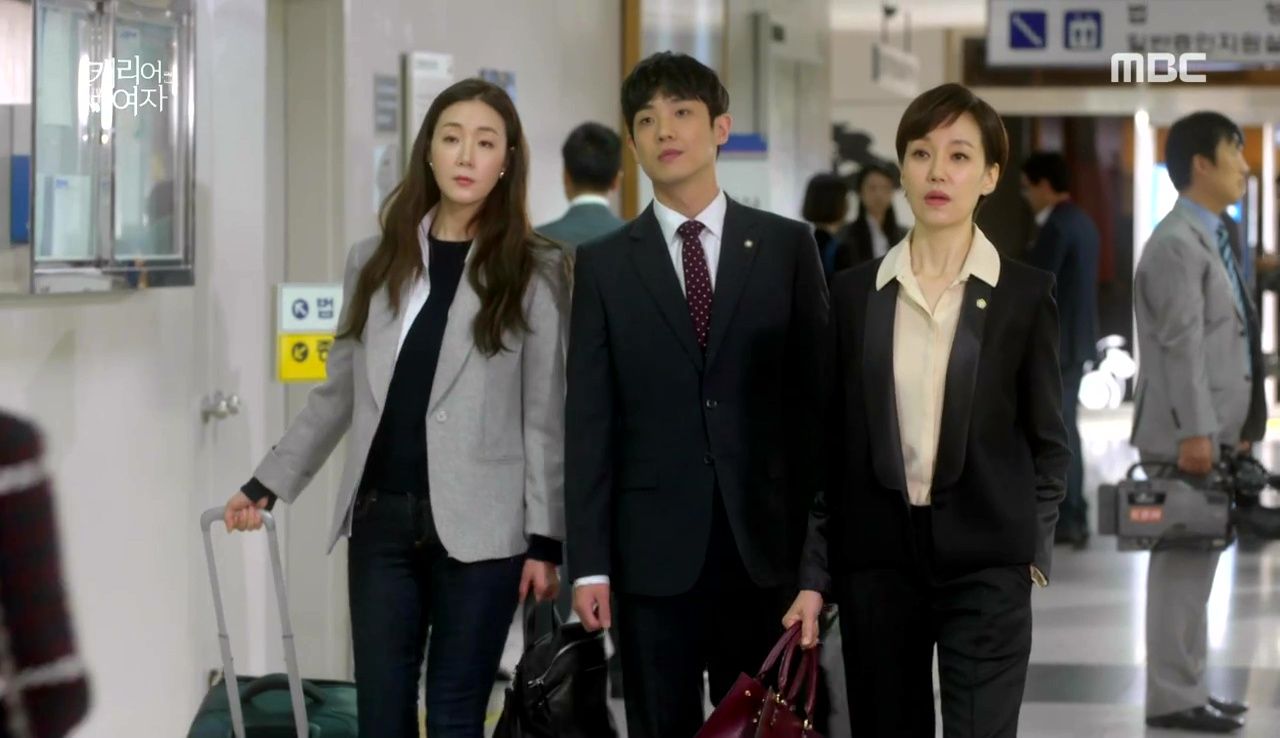 The team from Golden Tree runs into the team from Oh Sung at the courthouse. Attorney Goo promises Hye-joo that she will be holding the back of her neck in dismay before the end of the day, but is answered with a disinterested shrug.
Attorney Goo informs the judge that she wants to negotiate with the plaintiff, asking him to assign another court date. Hye-joo declines, and her co-counsel adds that Hye-ryung agreed it would be the last day of her defense. Attorney Goo asks for permission to share their information with the plaintiff before they make a final decision.
Suk-woo argues that their information proves that responsibility for the breakdown of the marriage lies with Han Ji-hoon. He produces a birth certificate and a baby photo of Han Ji-hoon's son. He then asks Hye-joo if she wants to postpone or proceed, adding that the information "was discovered by the ordinary person Cha Geum-joo."
Han Ji-hoon meets with CEO Lee at Oh Sung about his son, begging that the news be kept from the chairman. Han Ji-eun chastises her brother for his mess. CEO Lee explains that the court will be likely to accept Hye-ryung's countersuit. Han Ji-eun refuses, reminding him that Hye-ryung requested an obscene amount of money.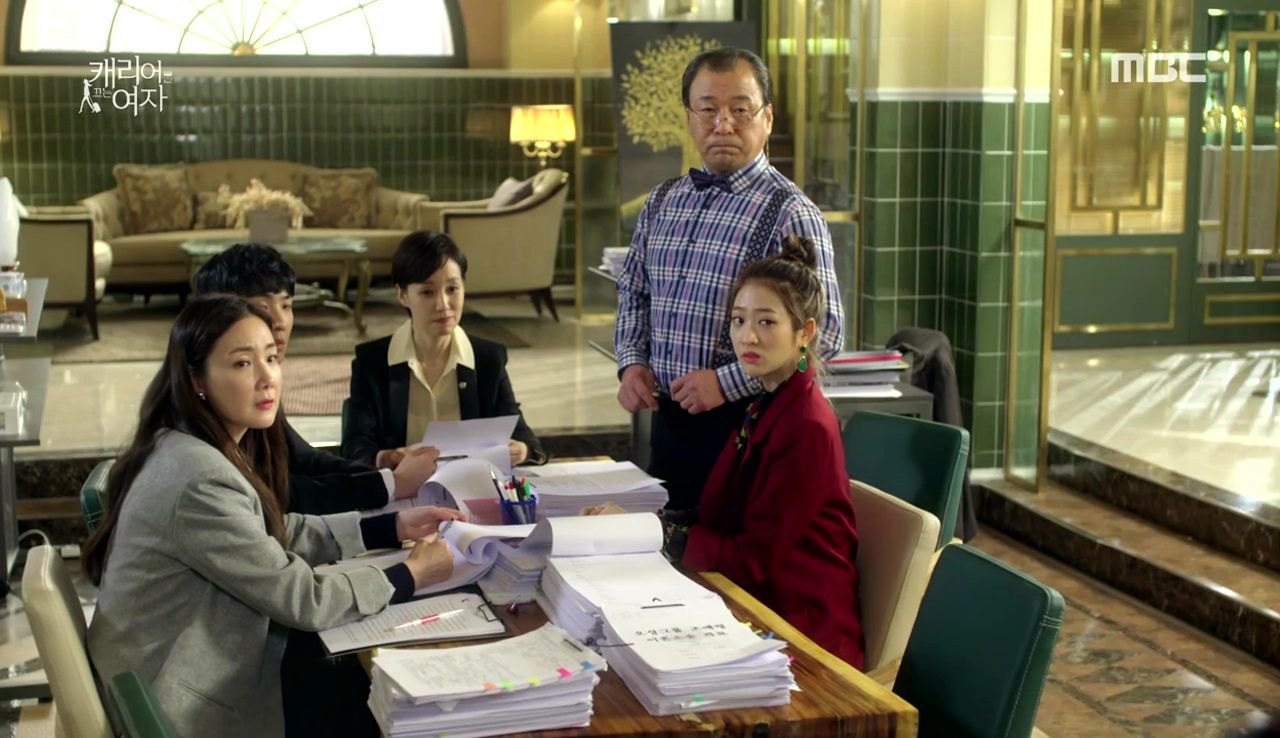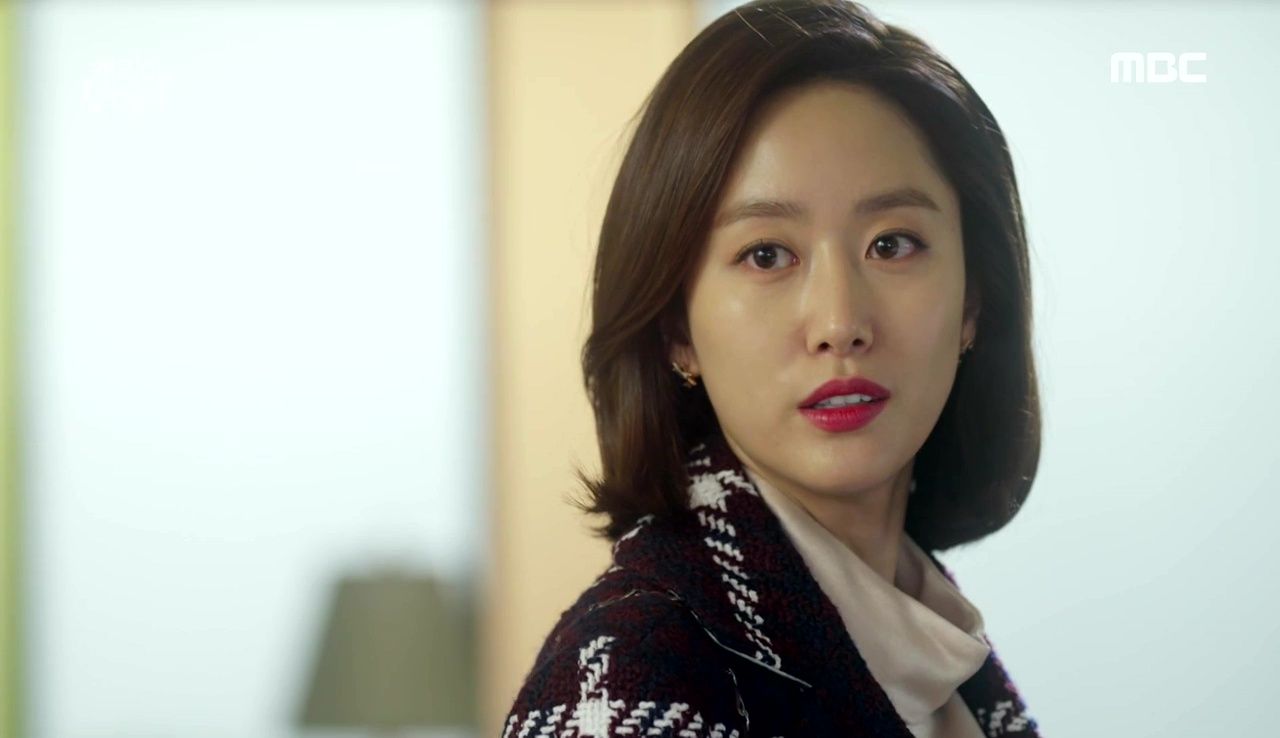 Hye-joo appears at Golden Tree, leading Attorney Goo to ask if she is submitting a withdrawal of proceedings. She does exactly that, but Manager Hwang stops her before she can leave to ask if she would like to have a drink with them. Hye-joo rejects his offer, saying that she doesn't have much free time. An-na mutters about Hye-joo's rudeness.
Attorney Goo follows Hye-joo out, offering her a current report of her win ratio. Attorney Goo observes that Geum-joo worked hard to provide Hye-joo with a good ratio, but that she is losing it quickly these days. She makes sure to add that Geum-joo is currently living with Bok-geo and urges Hye-joo to stop seeking him out, pointing out that it makes her look pathetic.
Hye-joo meets with Prosecutor Choi and hears about Food Talk. He tells her that he discovered that CEO Lee had Geum-joo sent to prison to protect their activities. Prosecutor Choi adds that he checked out Bok-geo as well.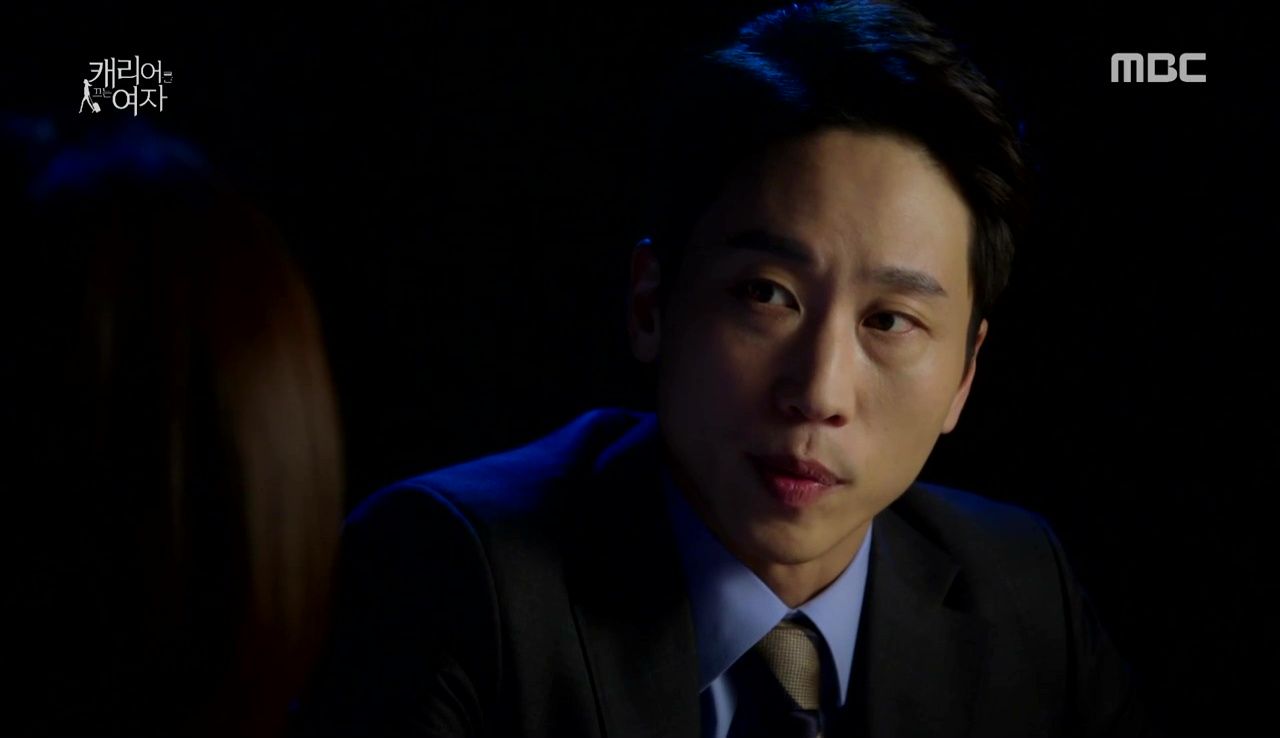 That's when Hye-joo realizes that CEO Lee had a reason for recruiting her. Prosecutor Choi admits, "Hye-joo, you're kind of a hostage," explaining that CEO Lee will use her against Geum-joo when she finally solves the homeless girl case.
Prosecutor Choi wonders who will win in the end – CEO Lee, Geum-joo, or Bok-geo. He tells Hye-joo to wait, since he intends to be the one who will break Oh Sung and free himself from his marriage. He just needs Hye-joo to trust him.
Back at home, Bok-geo notices that Geum-joo has fallen asleep on the couch while studying. He carries her to bed and tucks her in, allowing his gaze to linger. He ends up taking the couch and says that she should just pass the bar exam before closing his eyes.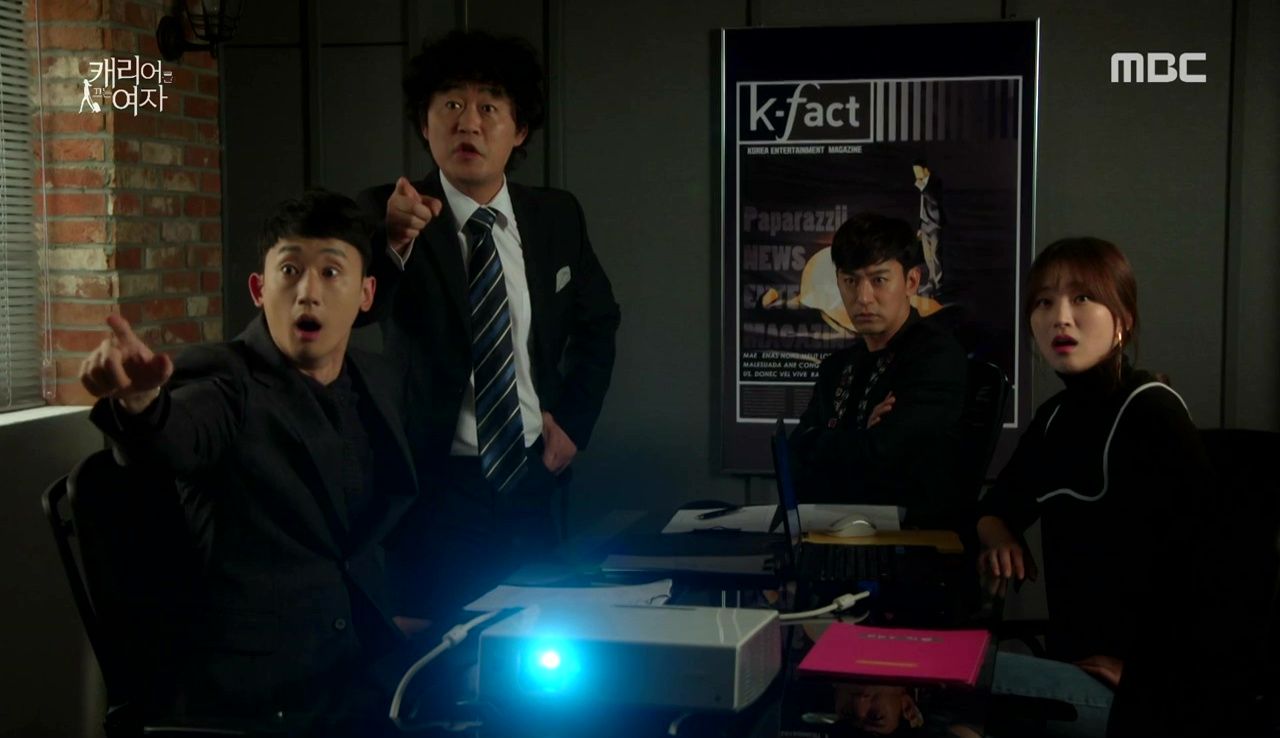 At K-Fact, the team waits for Reporter Baek's photos to run through the face recognition program, shocked when the identity of the woman is revealed to be Hye-ryung. Bok-geo's driver/NIS agent admits that he guessed the woman must have been important, but that he never guessed it was Hye-ryung.
CEO Lee shows Hye-ryung the video of the K-Fact team checking out the service cars at her meeting with Yoo Tae-ho, prompting Hye-ryung to ask CEO Lee to do whatever it takes to stop Bok-geo.
Hye-ryung promises that if CEO Lee protects her secret, she will hand Oh Sung over to him. CEO Lee clarifies that Hye-ryung would be throwing away her friendship with Geum-joo as well, but she scoffs at the idea of being friends with a paralegal. CEO Lee promises to think of something.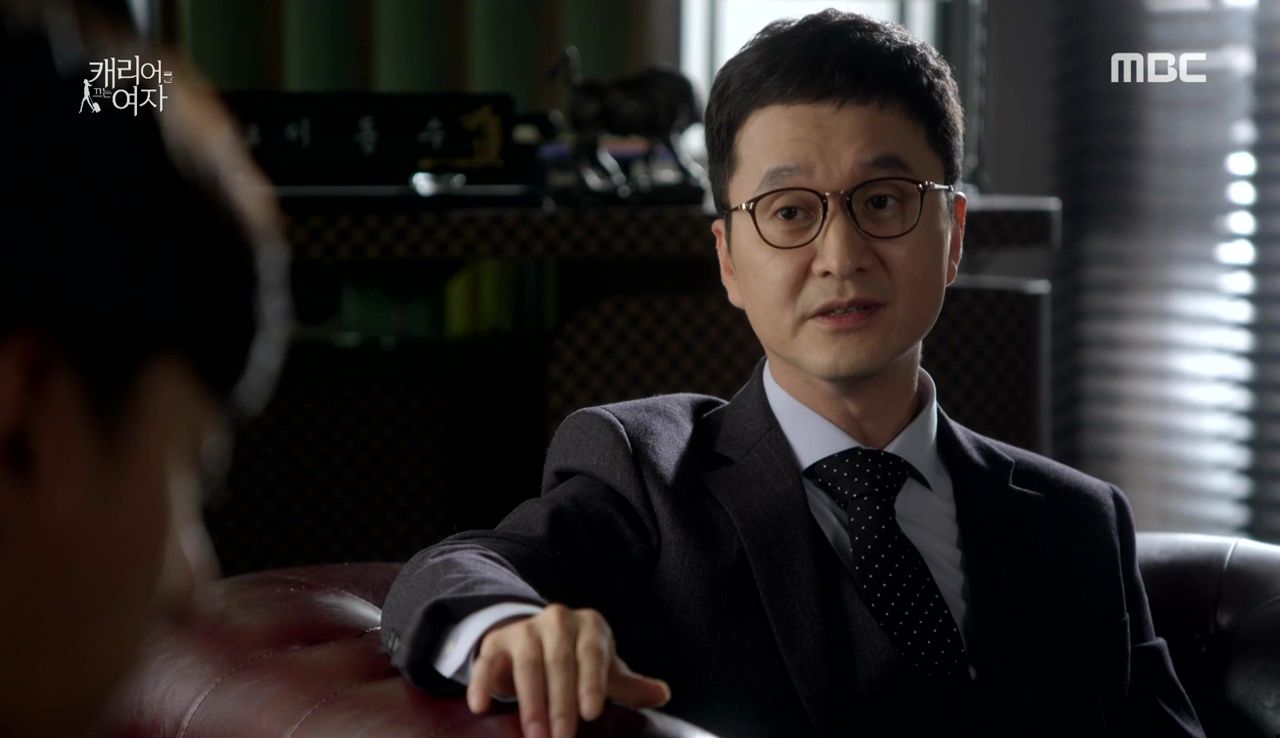 Bok-geo is at K-Fact when he gets a call from CEO Lee. He meets the CEO at Oh Sung, who admits that he had forgotten the type of person that Bok-geo was. He is aware that Bok-geo hasn't forgotten the case that ended his career as a prosecutor, and suggests that they agree to work together.
Bok-geo wonders why he would consider CEO Lee's offer, admitting to a break in the case. CEO Lee offers to share Oh Sung, marveling that people like him and Bok-geo will control Oh Sung. But Bok-geo tells CEO Lee that he can keep all of Oh Sung to himself.
Hye-joo recalls her meeting with Prosecutor Choi as she rides with CEO Lee. She hands over information regarding Han Ji-hoon's son, observing how quickly the tables were turned on Oh Sung.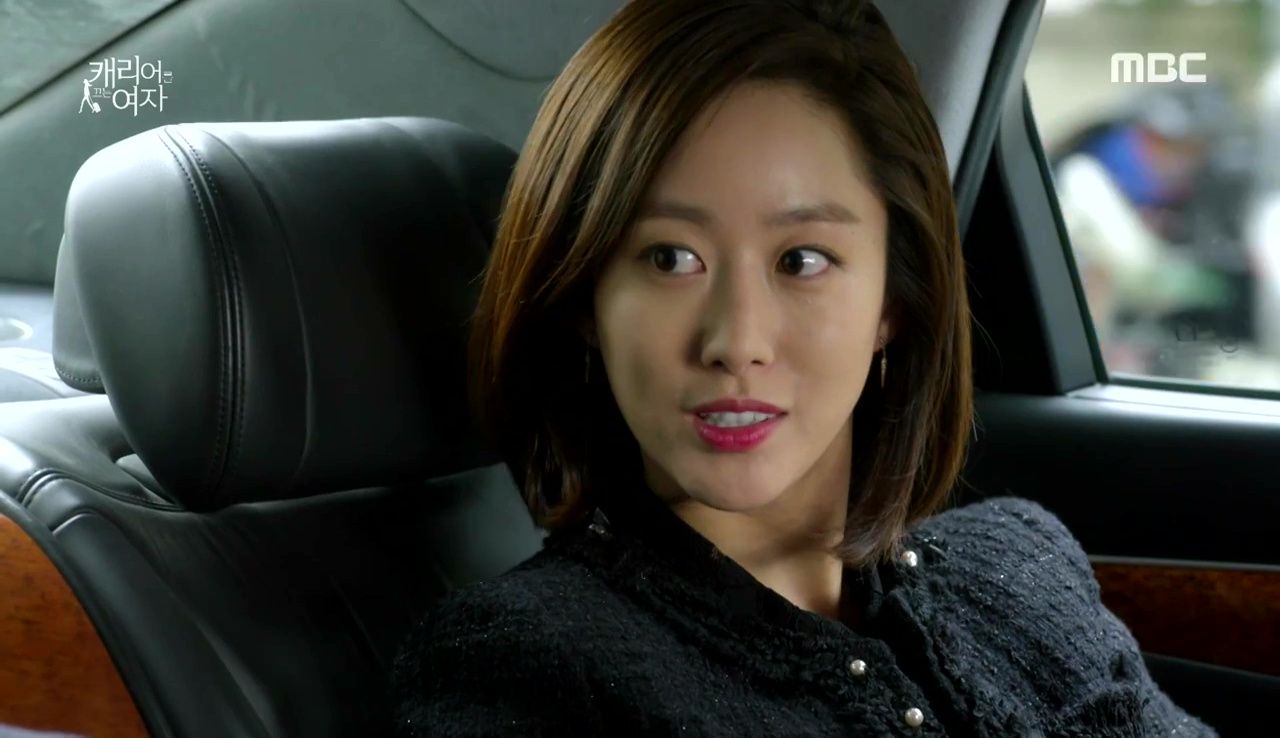 Hye-joo asks CEO Lee what he plans to do about Bok-geo, but he finds it curious that she doesn't ask about Geum-joo. Hye-joo answers that it's obvious that Geum-joo will be out on the street again, which is when CEO Lee takes a call, ordering the caller to "proceed as planned."
CEO Lee's hitman is with Ji-ah, and instructs her to check Tomy Kim's Pagebook for messages, adding that Bok-geo might be waiting for a response. She asks what she should say, and then we see Bok-geo at K-Fact reading her message, "Ajusshi, it's me."
Bok-geo asks Ji-ah if she's okay. She responds that she is shutting down Tomy Kim's page and can't use it to talk to him anymore, but suggests another app they can talk through instead.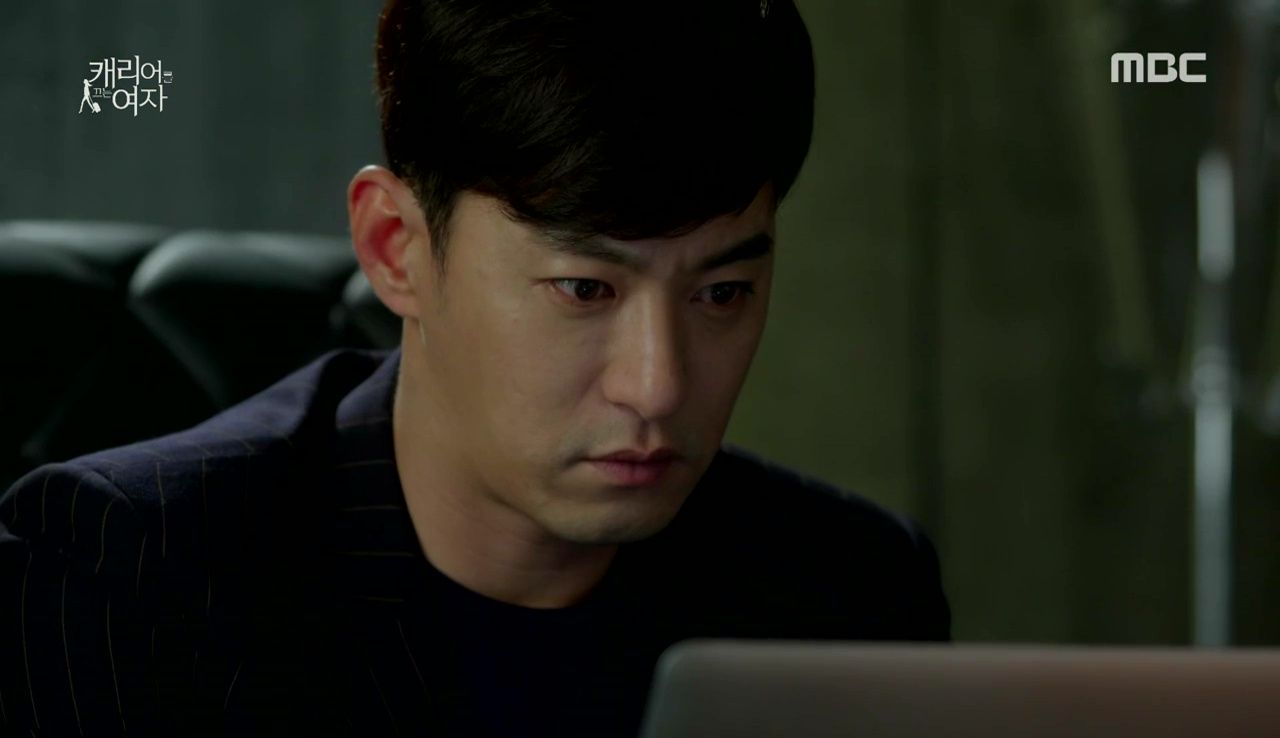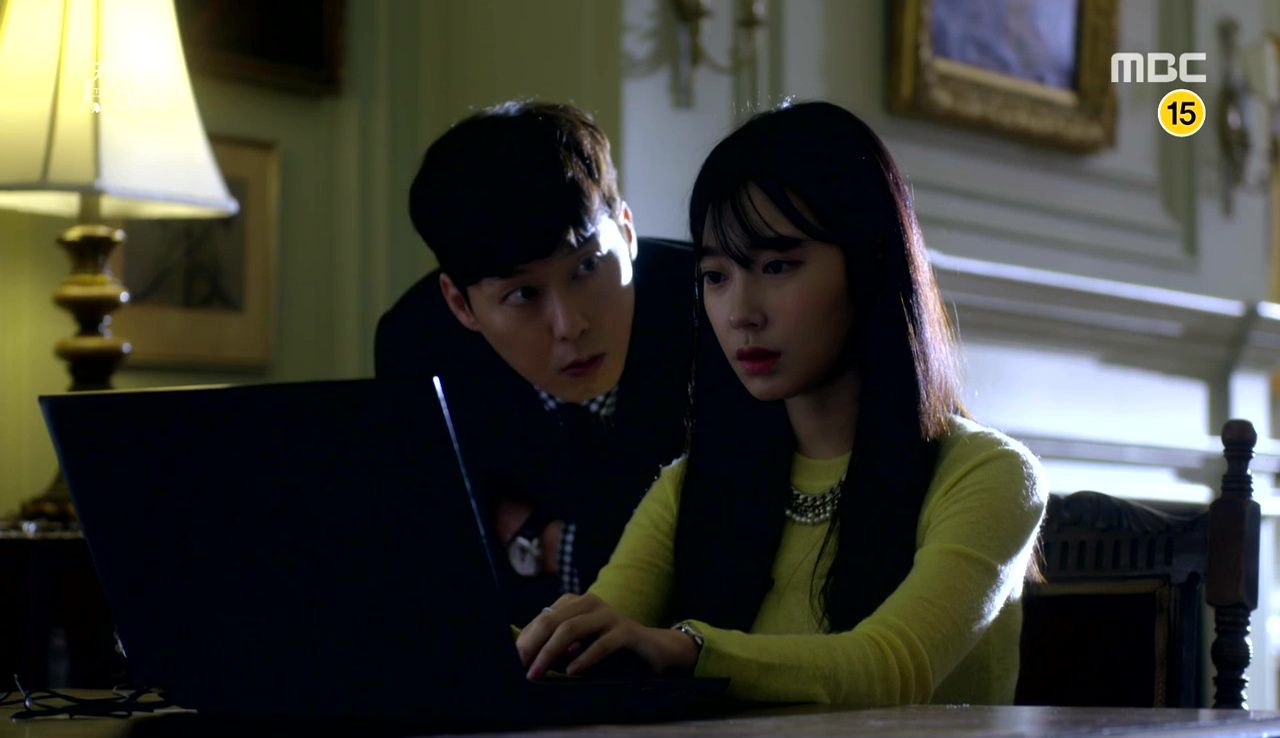 Geum-joo joins Bok-geo for a nice dinner, asking why he brought her there. He answers that there doesn't need to be a reason for people who live together to eat together. Geum-joo frets over how that sounds, but Bok-geo asks her loudly, "Aren't we living together?" She tries to quiet him, but he's even louder when he asks again, much to Geum-joo's dismay.
Just then, Bok-geo notices the handcuffs bracelet on her wrist. Geum-joo argues that she is wearing it because it's lucky, not because she loves it. Bok-geo brings up Hye-ryung, asking Geum-joo if they are really friends. She admits that she's not sure, so Bok-geo advises Geum-joo not to trust friendships with people like Hye-ryung. Bok-geo ends the evening, explaining that he has something important to do early in the morning.
That something important is a beautifully packed lunch. Bok-geo places the containers, along with a folded note, into a bag. Just as he finishes, he gets a message.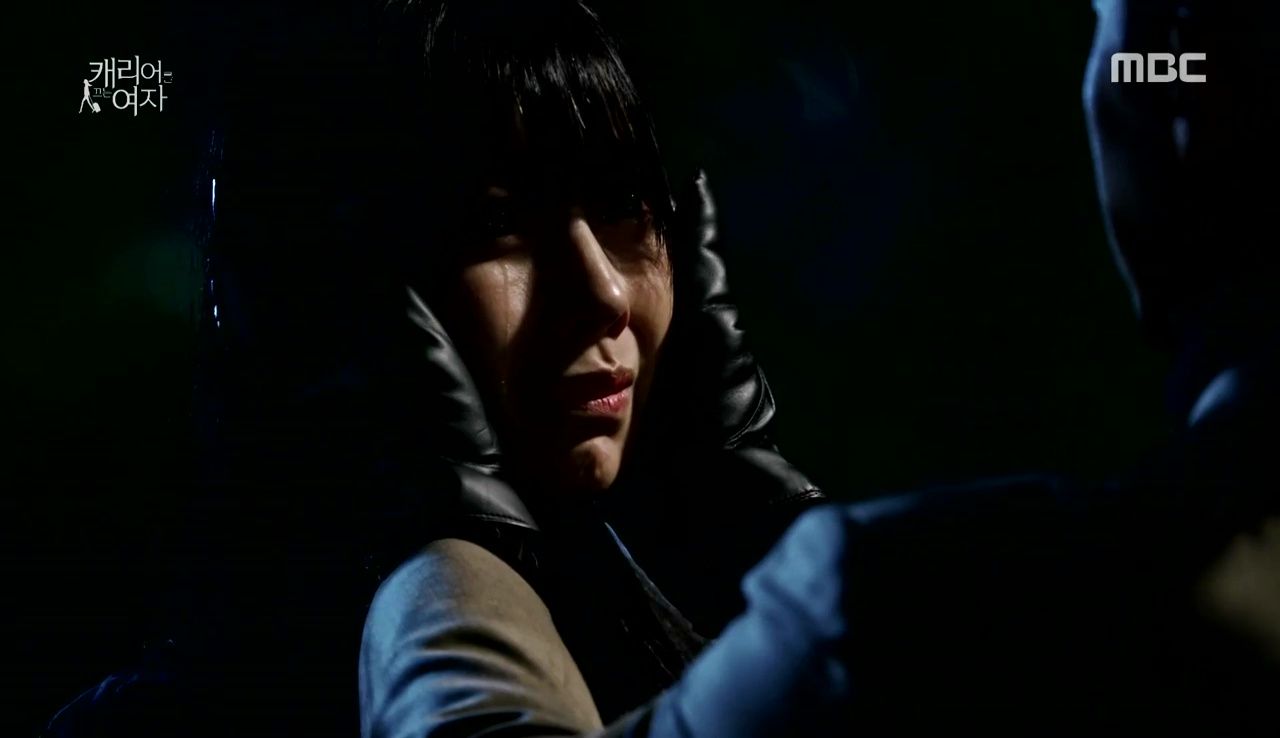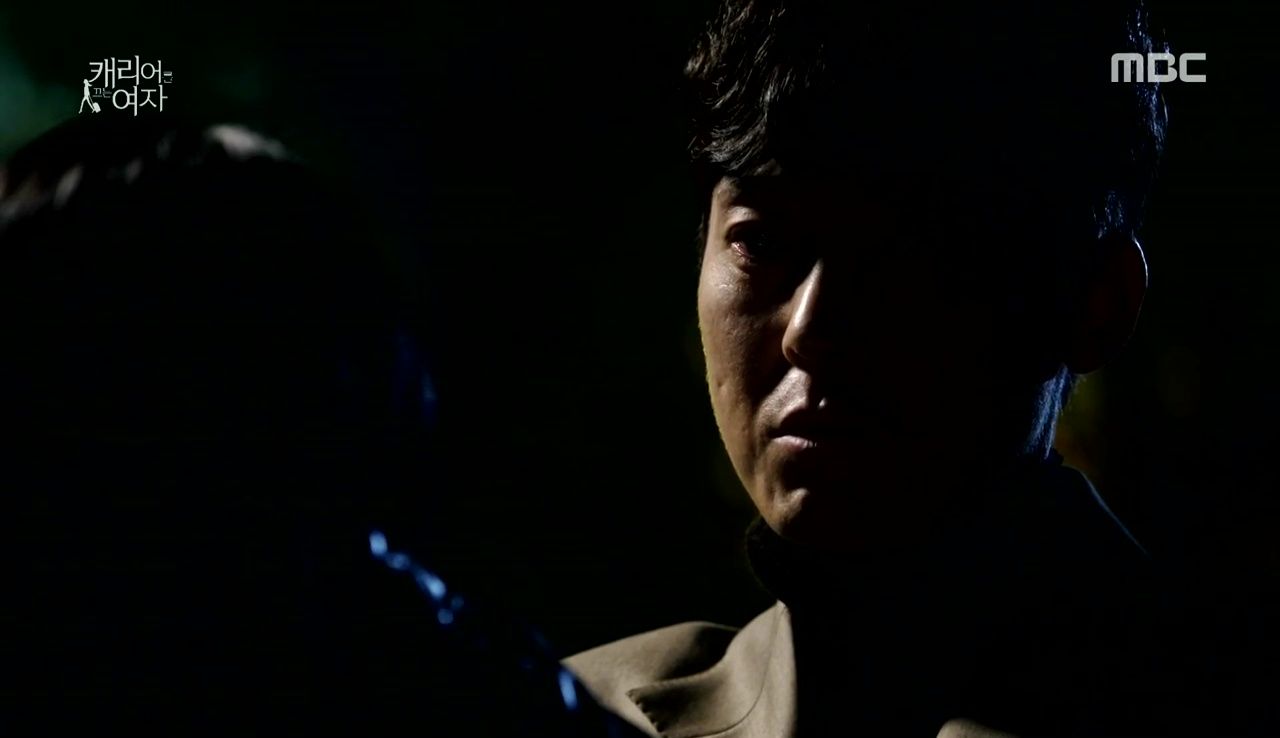 Geum-joo is up early too, preparing to leave for the bar exam. She sees the lunch bag that Bok-geo left for her, but he's gone to track down someone via an app. Ji-ah is on the same app, waiting at a park with CEO Lee's hitman. He's wearing gloves and is holding Bok-geo's missing button. A shaking Ji-ah asks him what he's going to do to Bok-geo.
He approaches the girl and tells her that people never change: "Once a traitor, always a traitor." Calling the girl ungrateful, he shares that Bok-geo's greatest mistake was trying to rescue her from the swamp, and that he will find that out today. Ji-ah begins to cry and begs for her life. CEO Lee's hitman simply places his hands on her face, wondering what he should do with her.
Bok-geo looks for Ji-ah at the park. According to his app, she should be close by. He finally sees her floating in the water and runs to her — but just then, he hears a police siren.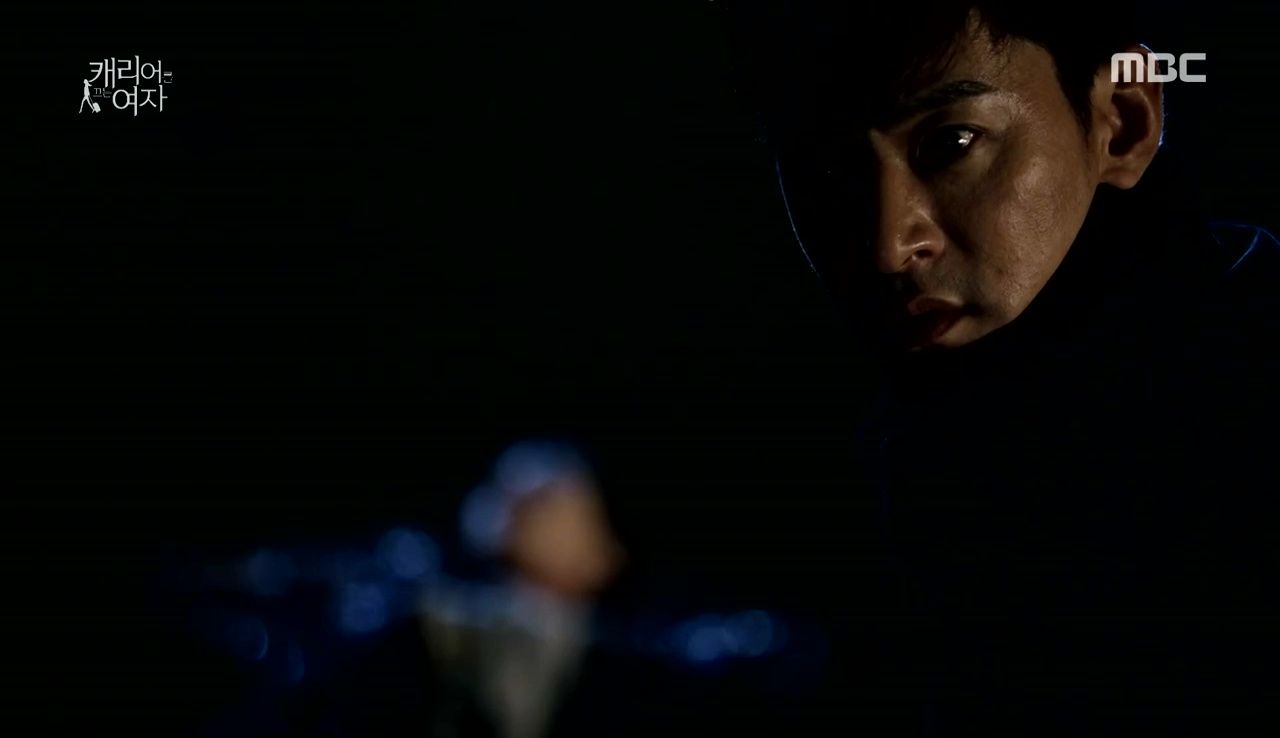 While Geum-joo takes a taxi with Bok-geo's lunch by her side, a team of policemen recover Ji-ah's body at the park. One of the detectives notices that there's a button in one of her clenched hands, and soon enough, the taxi's radio carries news that Bok-geo is wanted for the murder of a young woman who met him through a dating app.
Geum-joo hears that the victim was a sex broker from Gangnam. She thinks to herself that this is her last chance to pass the bar exam. She has no family to support or take care of this time, but she realizes that there is always someone to protect, so she instructs the driver to turn the taxi around.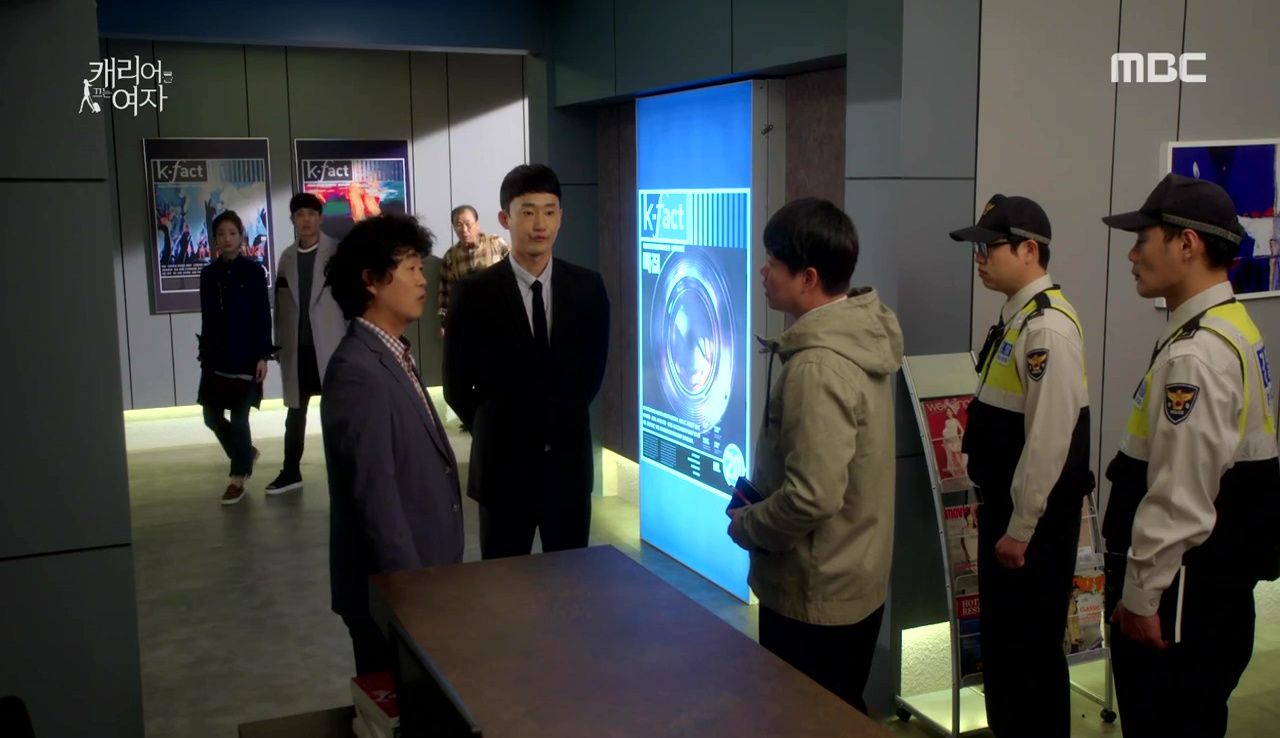 Editor Go speaks with the police at K-Fact as the legal team from Golden Tree appears. Suk-woo notices Reporter Baek silently moving to each computer, before answering a call on his cell phone. Geum-joo's taxi pulls up at K-Fact where a crowd has gathered. Someone grabs her as she walks away from the taxi – it's Bok-geo, wearing a hat to cover his face.
They move to a side street, and Geum-joo asks Bok-geo about his charges. He admits that he's on the run before asking why she's not taking her exam. Bok-geo emphasizes to Geum-joo that she must take her exam. He coaches Geum-joo to think about what she wants, telling her that that's the key to how he passed the bar in one attempt. He mentions a girlfriend, and then realizes that there is no time for his story.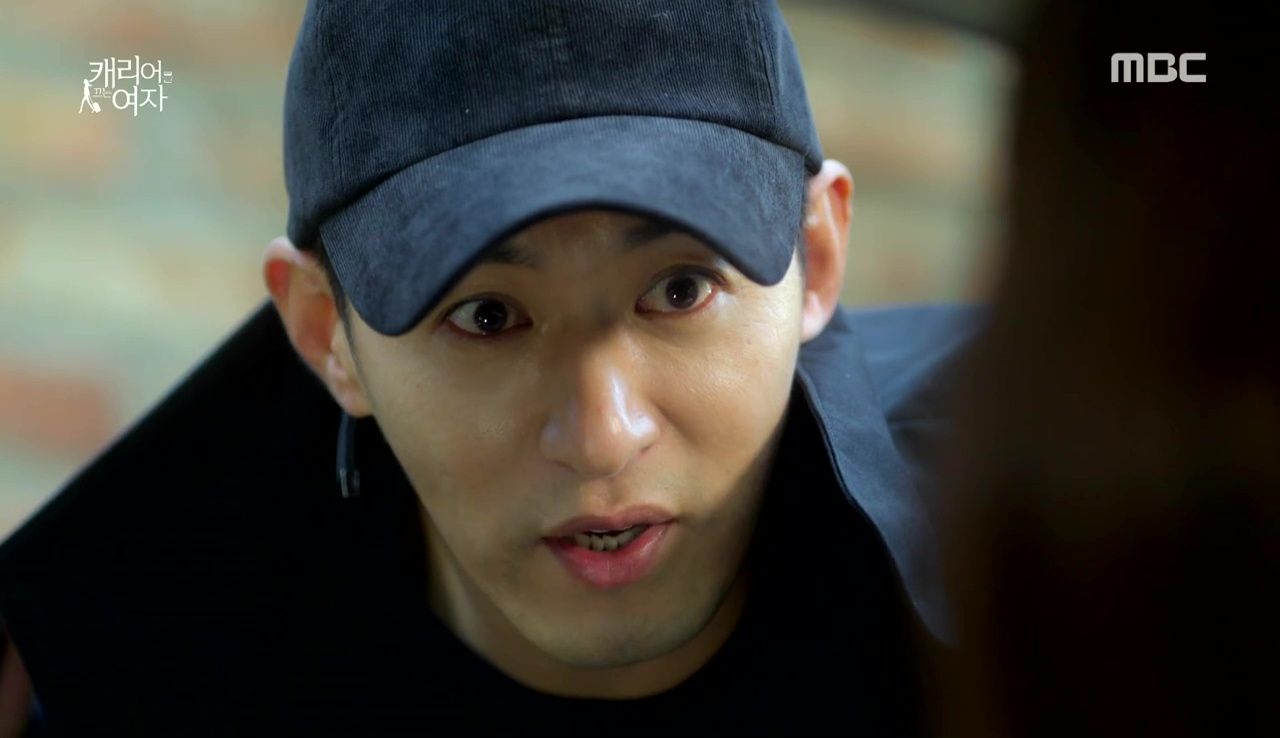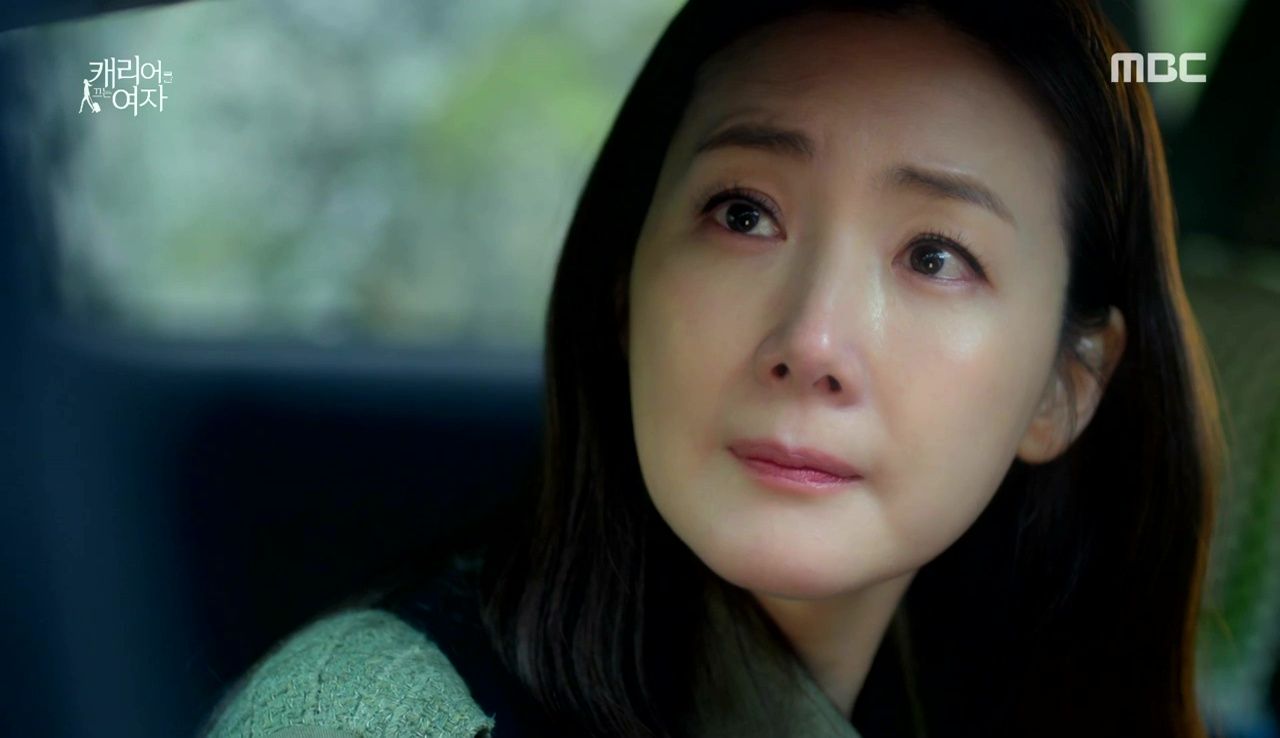 Another taxi pulls up, and Geum-joo turns to Bok-geo, hesitating. He confesses that his girlfriend told him that she would kiss him if he passed the exam, admitting that one should have a simple motive. Bok-geo promises two finger flicks if Geum-joo fails and two of something else if she passes.
Before sending Geum-joo to her exam, Bok-geo admits, "You have to rescue me, our Attorney Cha." Bok-geo gives Geum-joo a wink before walking away, an intent look clouding his features once he turns around.
The closing of the gates for the bar exam is announced, and Geum-joo runs toward the building just as the doors begin to close…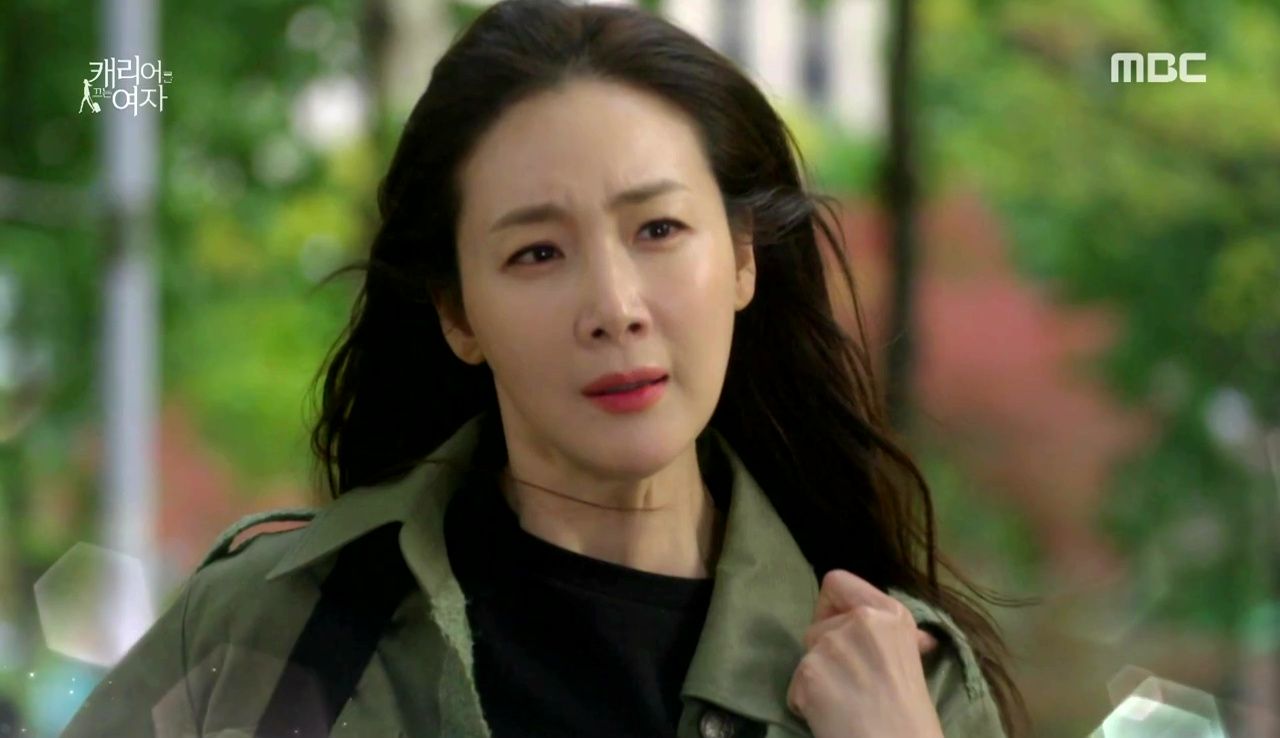 COMMENTS
There are certain recurring themes that pop up throughout this drama. Some are a bit worn – Bok-geo's obsession with his handsomeness, the competition for Geum-joo – but others, such as the one about handcuffs, are less obvious. Bok-geo's gift of the handcuff bracelet continues the theme that began when Geum-joo was arrested, and it's interesting that she has never been ashamed of what happened to her. I wonder if her strength in the face of her conviction is what caused Bok-geo to consider Geum-joo more closely. In a way, the bracelet serves as a reminder of that strength, and it must be intended to help Geum-joo get through her last chance to pass the bar exam. Geum-joo really loves that bracelet, even though she insisted that she didn't, proving again how well Bok-geo understands what is meaningful to her. A good luck talisman is certainly called for when a story takes a sinister turn like this.
Hye-joo's observation about how quickly the tables turned at Oh Sung rings true for Bok-geo's life, as one missing button led him to a murder charge. This showdown has been brewing for some time, but what was surprising was Prosecutor Choi's plan to be the one to break Oh Sung. I've seen him as self-serving and ambitious, but I never thought that he would want to see Oh Sung crumble so that he could free Hye-joo from her position as CEO Lee's hostage.
As for CEO Lee, he finally has Oh Sung within his grasp. The only loose ends are Bok-geo, Geum-joo, and Ji-ah. In having Ji-ah killed and Bok-geo framed for her murder, he's eliminated two threats. What he has planned for Geum-joo remains to be seen. What CEO Lee doesn't know is that Hye-joo is aware of his plan for her, and that Prosecutor Choi wants to distinguish himself for exposing the corrupt law firm. Another factor is the maybe/probably involvement of NIS at K-Fact.
Hye-joo's choices will be key to the story going forward. Now that she knows that she is a pawn in a much larger game, will she cooperate with CEO Lee, or help Geum-joo and Bok-geo? Was she moved by Prosecutor Choi's plan and does she harbor any lingering feelings for him? He is proposing a dangerous strategy, and she must understand by now just how dangerous CEO Lee really is.
My problem with Hye-joo's character is that she enjoys being cruel. I could have believed that she was redeemable before the many occasions where she was demeaning and insulting to Geum-joo. The latest insult of the closed courtroom was used to distinguish that Geum-joo is just a mere paralegal to Hye-joo's status as an attorney. I don't see how she can repair her relationship with Geum-joo at this point, but there is still a glimmer of hope kept alive by Manager Hwang and Bok-geo. If Hye-joo ends up putting herself at risk to help those who care about her, there may some hope for her yet — otherwise, she is no better than the late Ji-ah.
Hye-ryung has finally showed her true colors, sacrificing both Bok-geo and Geum-joo to keep her relationship with Yoo Tae-ho hidden. She's clearly made a bad choice, since she doesn't fully appreciate just how good Geum-joo is at her job. Bok-geo understands that Hye-ryung has been using Geum-joo under the guise of friendship, and encouraged her be cautious. Bok-geo also appreciates Geum-joo's unique talent, understanding that there are some cases that only she can solve. His focus on her passing the bar has everything to do with his insight — Geum-joo may be the key to bringing down Oh Sung, saving Min-ah and Hye-joo in the process, along with the CEO of a certain gossip rag.
RELATED POSTS
Tags: Choi Ji-woo, Episode 10, featured, Jeon Hye-bin, Joo Jin-mo, Lee Joon, Woman With a Suitcase