[One True Pairings] Initially undefined OTPs

Answer Me 1988
Since joining the drama world in 2013, I have learned not to make one mistake in particular—shipping the second leads with the mains. I did not even know what Second Lead Syndrome was until I started watching Korean dramas. Now, I find that not making the mistake of having Second Lead Syndrome is vital to my happiness (yes, I am being dramatic) and I intentionally filter out any possible connection of the main with the second ever since my first heartbreak in You're Beautiful.
Even if I know the second lead is better for her, I decide to spare myself and be in sync with the writers. While this method works most of the time, some dramas surprise you out of the blue.
For instance, dramas in which the expected pair end up not together—I am left wondering, "How can you switch up on me like that? I had perfectly protected myself from heartbreak and now you betray me. Why, writer-nim?"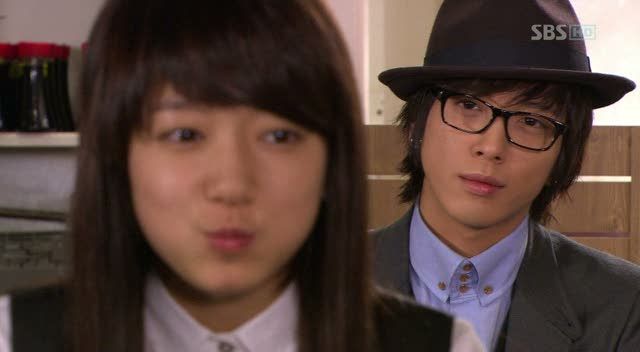 You're Beautiful
However, the rare dramas where nothing is clear until the final episodes are the grey area in the world of coupling. There is no pairing foreseen and there is no switch-up on the intended couples. We the viewers just do not know and this gives the drama a layer of excitement. For a long time, reading the synopsis for dramas has been partially to find out who I have to ship, but what do I do when I don't know who to ship?
The Answer Me series has been really successful in painting stories that are warm and family-oriented, but even more impressive is their ability to keep the mystery of the final partners up until the final episodes. However, the most recent Answer Me 1988 received a lot of mixed reviews on the final OTP, which is why I will dwell on it. This is not a criticism or praise of the drama, but a take on what may have been done differently.
As a viewer, I didn't particularly think any of the guys was better than the other for Deok-sun. (Taek, though!!! Look how cute he is!!!! Arrrgh!!)

Answer Me 1988
So I was not disappointed at the outcome, but I did think there were some things that could have been done better or explained more.
For most of the series, Deok-sun treated Taek as a younger brother, and although their relationship changed after their kiss, I had hoped there would be little changes before that. She obviously knew he liked her after he kissed her and she was scared of their relationship changing, but we didn't really see how that affected her while they were still in school. She didn't show a gradual lean towards him. You really started to see her miss him when they already had jobs of their own. One could argue that she was always protective of him or there for him, but Taek has a childlike personality which made her take care of him more even when she liked others.
Also, we never got to see how they were able to convince their families about their relationship and eventually get married. This would have been a good way to show us the maturity of their relationship and how their love won over their families. She suggested hiding their relationship, but we never got to see how they finally came out and spoke up.

Answer Me 1988
I always thought Taek was cute and we saw a growth in his feelings, but we didn't see that with Deok-sun. I guess this was what threw off a lot of viewers. It seemed like she liked one guy one second, and was kissing Taek the next. Even with these things, I actually loved their relationship. This is not to condemn shows with initially unidentified OTPs. If done well, when the final coupling is revealed, all the little clues dropped during the drama should finally click and let you see why the main chose that partner.
The relationships in Answer Me 1988 were amazing, but it seemed that in an effort to keep the mystery about her final choice alive, they missed showing us why she made that choice. Whether this is a mistake in the story, acting, or directing is a personal conclusion to be made.

Answer Me 1988

RELATED POSTS
Tags: Theme of the Month