[Drama-induced Shopping] It started with a phone

You From Another Star
By @kingsqueen
Korean dramas are definitely shopping enablers. I think my first K-drama inspired purchase was my Samsung Note 5 phone. I was adamant before that those phones looked silly because surely they were too big. But then, gradually, as I watched everyone in dramaland use those phones I felt that I *needed* one… along with an S-view cover for it. I still have that phone and I still love it, but the new ones are starting to lure me in!
After the phones, it was the food. I searched and found that we actually had not one, but TWO Korean BBQ restaurants in our area. Nothing like the ones I watch in dramas, but close enough! I could finally try all the foods that were begging me to taste them. We now go regularly to one or the other restaurants to get our fix. I even HAD to search our area to see if anyone sold soju. For the record, they do… but ugh, it tastes like rubbing alcohol! I've even tried to cook my own Korean meals at home. We've also hit up the Asian markets to find snacks and other novelties.

Oh My Venus
Then, cute fantasy dramas led me to purchase a few T-shirts with cartoon versions of my OTPs on them. Knowing that no one in my circle would have anything like them and that people might wonder and ask about the graphics made me a little giddy. I keep hoping to introduce my favorite characters and my drama addiction to other people I know in real life and not just my internet friends.
I like all the cutesy products that they have, but I feel like I'm just a wee bit too old to pull some of them off… so I've refrained from those purchases. I'm sure my children are thankful!
Probably my most expensive Korean drama inspired purchase was my Kia Optima, though. I never seriously thought I'd ever want a Kia… until I saw how nice those cars looked. I started noticing them more and more around town, and mentioned them to my husband. Now, I never mention cars to my husband because he LOVES to trade cars. Anytime I even remotely mention that I might be unhappy with any facet of my car, he decides it's time to car shop… something I loathe doing. So, knowing that, and still bringing it up to him was purposefully getting something started!
I ended up getting the exact car I wanted and am still happy with it today. One of the best inspired purchases I've made to date. The car drives like a dream, has lots of fancy upgrades, is stylish… and didn't cost a fortune. Of course, now my husband thinks we need a Kia Stinger every time he sees one on a show. I have to keep telling him that's WAY out of our price range! 🙂

Flower Boy Ramyun Shop
Recently, I've finally decided to delve into Korean beauty products. I'm getting a little (*ahem*) older, and I'm starting to think I need to take better care of my skin. Well, lo and behold, K-beauty products are popping up everywhere in the U.S., and darn if that 50-year-old Korean drama actress doesn't look 30! They must be onto something. So, I hit up Amazon and YouTube to search out some good products (and something I can afford) because obviously I now need a 10-step Korean beauty regimen. I have to say I was thrilled to be getting compliments on my glowing skin even after just a few days of use.
On top of all that, I'm definitely curious about Maxim Gold coffee sticks after watching Shopping King Louis (I've got them on my Amazon wish list) and electric rice cookers (do I eat enough rice to justify an expensive purchase like that? Probably not). I've even considered different furniture based on decor I've seen in dramas.
But I promise I'm really not as obsessed as I sound. I don't really see what the difference would be if I were inspired by things I had watched on American television. My kids roll their eyes at me sometimes, but I can take it — I just give it back to them when they are begging for the next thing that they think they just *have* to have.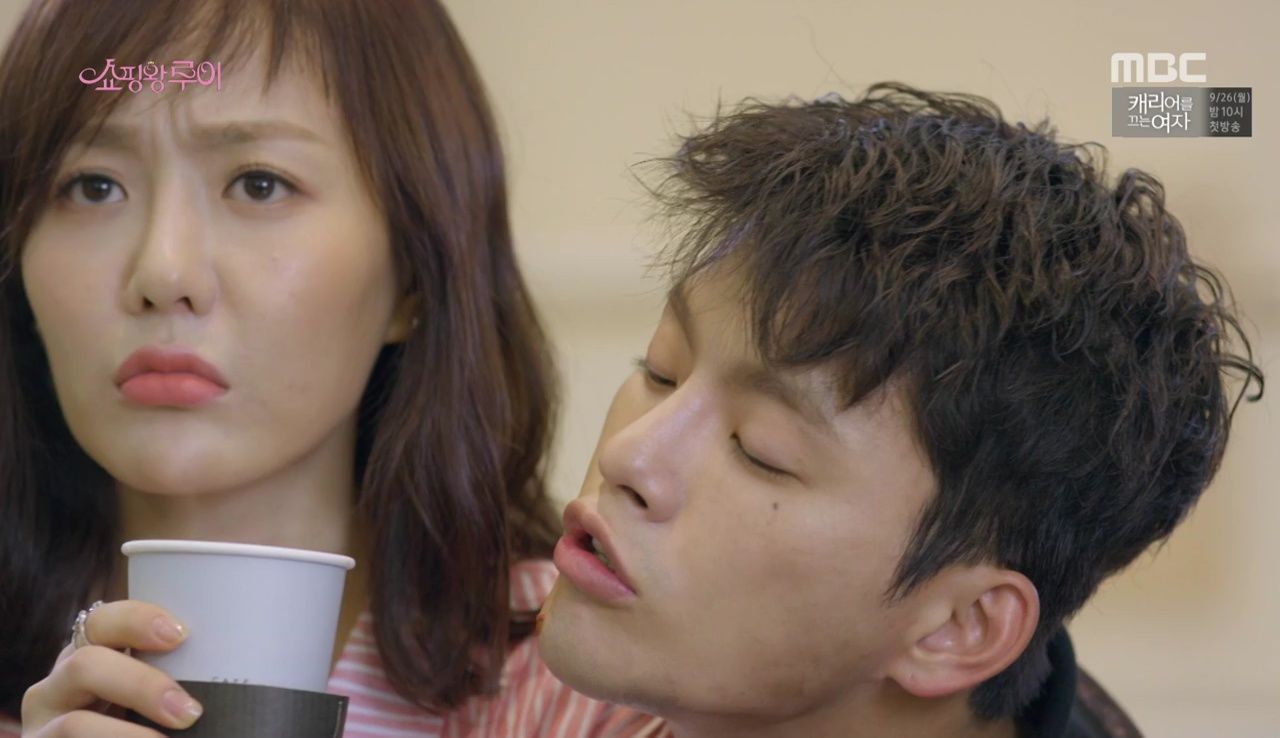 Shopping King Louis

RELATED POSTS
Tags: Theme of the Month