[Dramas and Food] A moment marked by a meal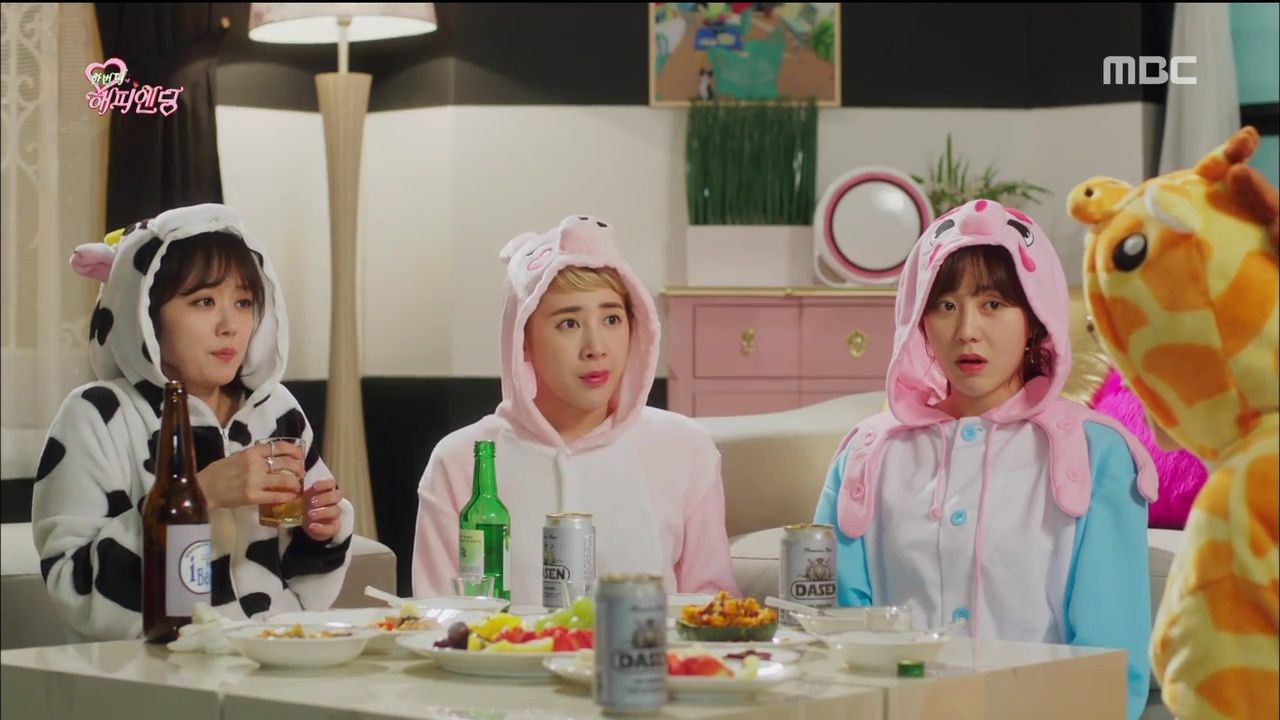 One More Happy Ending
By @rinny
I swear, there is a way that K-drama directors will film food that makes it seem so much more appetizing than anything I am familiar with in America. It is for this reason I prepare a snack before hitting play on most dramas. But living where I do, my snack is often nothing like what I see our heroes and heroines enjoying onscreen, so it can sometimes feel like a disappointment in comparison.
Luckily, in university, and once I moved off-campus, I lived in the K-town corner of the city. So I had my pick of restaurants to fit the craving that a K-drama might give me. Sometimes, I would even gather the courage to try and cook up something after visiting the Korean market.

Strong Woman Do Bong-soon
Many foods are tied to specific dramas for me now, and bring back happy memories of both the dramas themselves and my life at the time I watched it. Snacking on walnuts reminds me of Strong Woman Do Bong-soon, her father running the little shop, and walks along the river chatting with friends. Ramyun reminds me of coming home on late nights, and Yoon-jae teasing Joon-hee in Answer Me 1997. When I accidentally spill too much seasoning into the pan while I cook, I imagine early episodes of Running Man, and unlucky dice rolls in the "tea break" missions, and my roommate who stole pepper-shakers from the dining halls. Eating fried chicken somehow always reminds me of One More Happy Ending, and gossip sessions with the friend watching with me, because the characters reminded us of others in our social circle.

The Package
But there was a drama that I tie to a particular meal and memory, and I will probably remember forever. In The Package, French cuisine and wine are given the K-drama treatment, to surprising effect. It made me find myself working on the perfect omelette following a new episode the night before. Or preparing coq au vin for dinner. By the halfway point in the drama, I would watch while savoring a glass of the best wine I could afford on a college-student budget, because it just made the gorgeous setting of the drama seem a little closer.
When the drama came to an end, I was also approaching the end of my university career, and the goodbyes in the show mirrored the ones I was having in my life. So I was inspired to have a final dinner with the company of university friends, cook up some great food, and savor some of our remaining time before we go our separate ways. It was a wonderful time, the food bringing us all together. Maybe that is some of the magic behind K-drama's food: Meals can bring people together, and somehow it is captured in something as simple as a pot of ramyun split between friends.

The Package
RELATED POSTS
Tags: Theme of the Month