[Dramas and food] The discovery of side dishes

Flower Boy Ramyun Shop
By Cloggie
When I first started watching K-dramas, the importance of food was immediately obvious. Families would gather around a huge table filled with dishes, whole plot lines would involve parents giving their children food in boxes wrapped in cloth, and daughters would be scolded for not having fridges full of Tupperware boxes. Basically, their lives seemed to revolve around side dishes—or the lack thereof.
I thought this was just a drama thing.
I had never cooked Korean food. I'd eaten it, I liked it, and it had come with a little plate of kimchi which I loved, but I had never cooked it for myself. Actually, dramas made it look really difficult and stressful – even though my mother would point out that it's just like a man to make a big fuss out of something women have been doing effortlessly for centuries. (Yes, I'm attributing this quote to my mother because I'm not brave enough to say anything bad about Se-hee here.)

Because This Life Is Our First
Two years into watching dramas, I decided I should really try this for myself. I like cooking. I should be brave.
I got a Korean cooking book and made the shopping list for kimchi. When you try cooking any cuisine for the first time, there are always some ingredients that you don't have handy. In the case of kimchi, it was gochugaru (Korean for red chili flakes). Without this, I was certain it wouldn't taste right. They didn't have this at my nearest Asian supermarket, so a trip to a Korean supermarket was on the cards.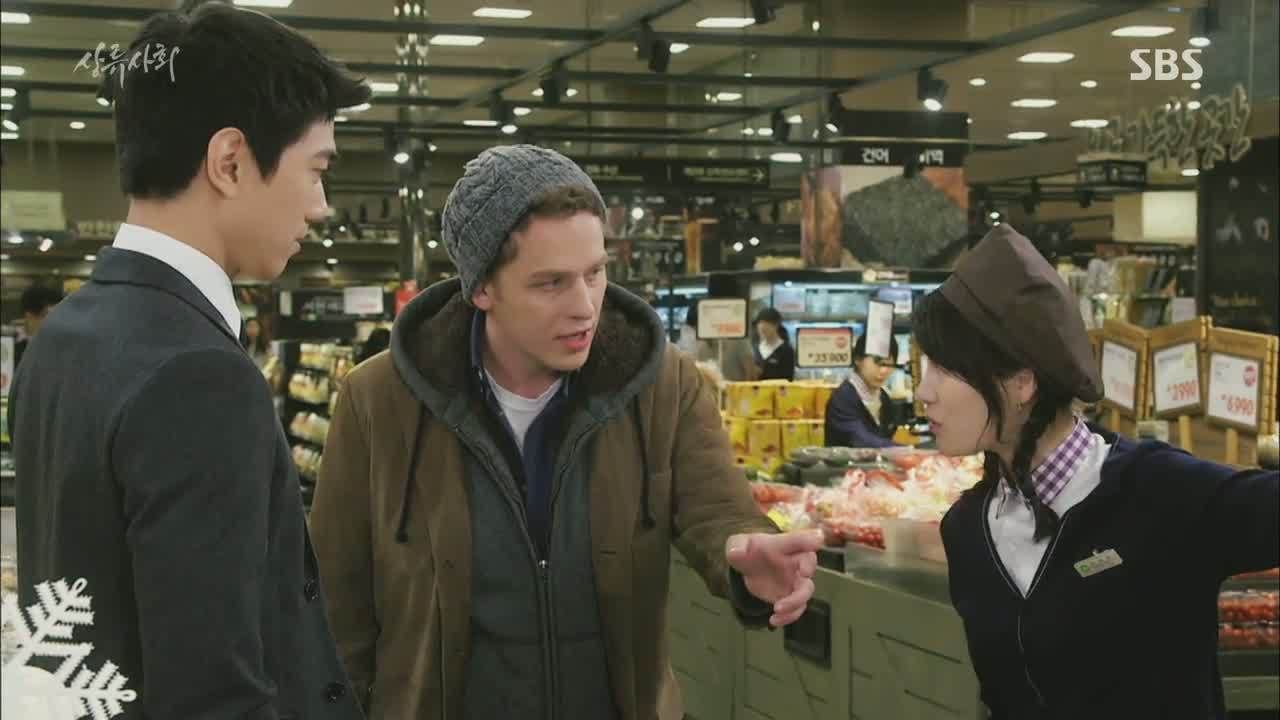 High Society
This kimchi making experiment was turning into a K-drama worthy effort in itself. I thought that as I was going to the Korean supermarket, I might as well try some other things than kimchi. This was the moment when the penny dropped and I discovered the true value of side dishes. The recipe book said for a number of these side dishes: if stored in an airtight container, this will keep for months.
What? Months?
Now, as I said, I like cooking but I don't like cooking every day. In truth, the only thing I like doing every single day is watching dramas. Everything else you have to do daily is called a chore. These side dishes were a revolution. I spent an afternoon cooking and then I had enough food in the fridge to last me for–well maybe not months but definitely many weeks if I was willing to eat the same thing. Or, I could make a large number of them and rotate them round and then all I had to do was put some rice in the rice cooker and I was done.
This was amazing.
It did say that you should never put food back in the airtight container after having put it out on the table. I got that, that would definitely make it go off more quickly. All I needed to do was get some small dishes and… before I knew it my table looked as if it had been carried straight out of a K-drama.
So now this is what I do. Once every couple of months I will set aside a day to stock up on side dishes. I go to the Korean supermarket in the morning and cook in the afternoon. It isn't stressful at all.
One of the few dramas that get right how relaxing making kimchi and other dishes can be, is the excellent Fermentation Family, where the two sisters sit and chat and make their food.
Not having a sister on hand, I usually watch an episode (or more) of some drama while I cook. I would recommend a family drama, so that it's not crucially important if you miss something. As long as it's not a scene of the family eating of course.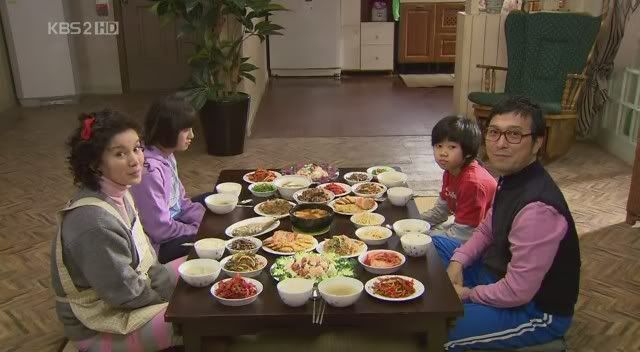 Boys Before Flowers

RELATED POSTS
Tags: Theme of the Month